Technogym MyRun
Category: Gym and fitness
THE PERSONALISED WORKOUT AT HOME
Refined and compact design, adaptive running surface, and tailored training sessions right from your tablet.
Place your tablet on the console and start training.
 
TECHNOGYM SESSIONS
An online trainer by your side
Choose your favourite workout and the trainer will guide you, boosting your motivation.
TECHNOGYM ROUTINES
Choose your goal and follow along
Follow the video exercises while MyRun automatically adjusts speed and incline for a bespoke training session.
TECHNOGYM OUTDOORS
Train anywhere in the world
Let your mind and legs roam free in this collection of natural and urban landscapes from around the globe.
TECHNOGYM MUSIC PLAYLISTS
Follow the beat
Cover that extra mile with the energy of music. Choose your mood and go with the flow.
RUNNING BIOFEEDBACK
Improve your run
With real-time Biofeedback, you can compare your cadence and step length with reference values, improving your running style and efficiency.
CPR TRAINING
Your heartbeat sets the intensity
While you train, the CPR system (Constant Pulse Rate) monitors your heart rate and automatically adjusts speed and incline for a safe and efficient workout.
RELIVE ACTIVITIES
Reproduce your favourite tracks
MyRun is the first treadmill ever capable of faithfully reproducing pace and incline of your recorded outdoor activities*. Follow your track on the map and beat your own records.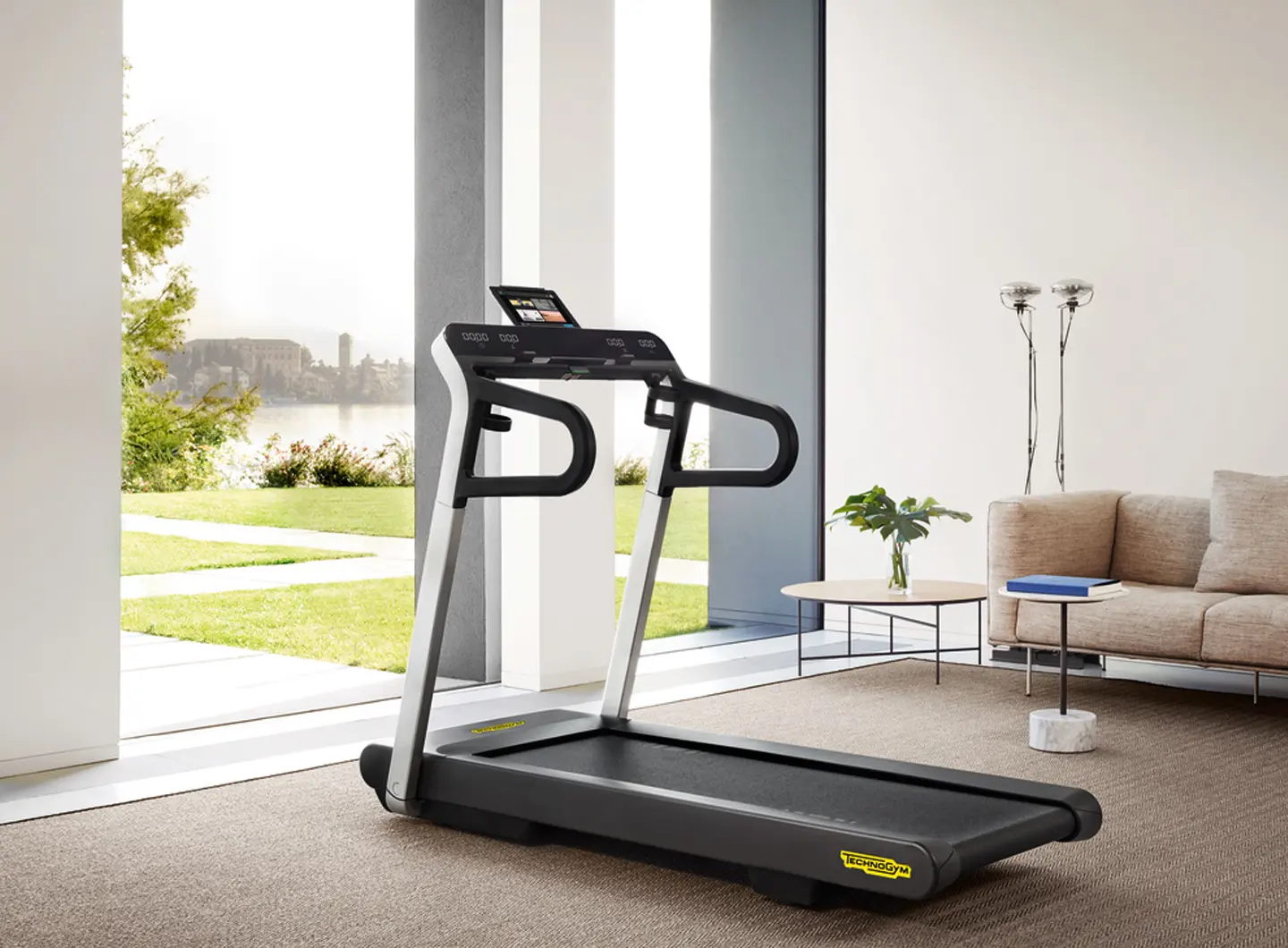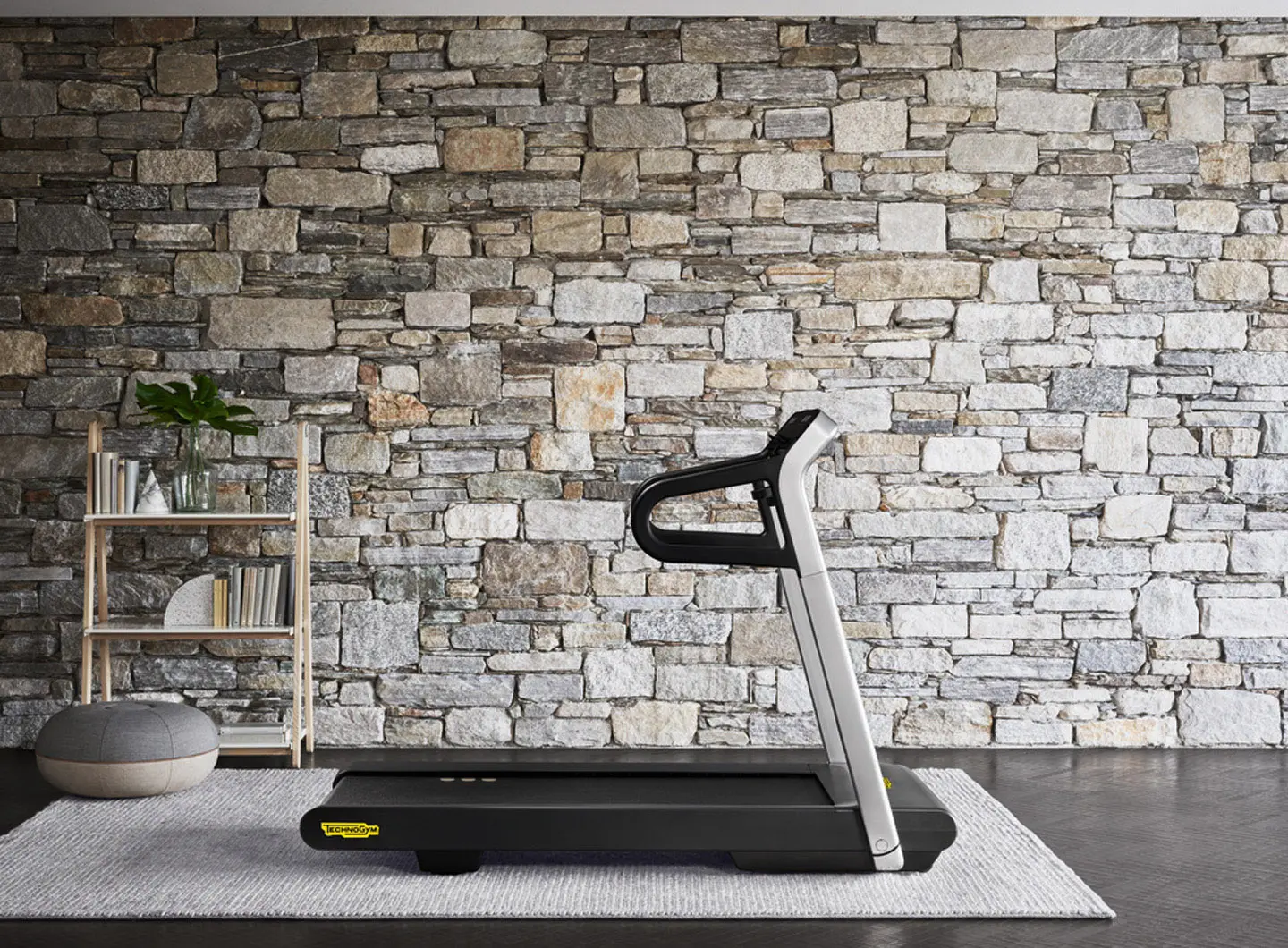 Running and walking for everyone in the family
Compact size, wide running surface
MyRun's footprint suits any home environment. Its running surface gives you more room for your workouts.
High performance, low sounds
MyRun is quiet even at 20 km/h (12.4 mph) thanks to the innovative drive system and the belt's fluidity.
The perfect mix of damping and rebound
The innovative running surface adapts to the way you run and absorbs impact efficiently, shielding your joints at lower speeds and offering more elastic response during sprints.
All the effort you want
With a variable incline from 0 to 12%, you'll always get the intensity you need to reach your goals.
Low energy consumption
MyRun recognises when you step onto the treadmill and switches on automatically. It is the only treadmill in its category with low environmental impact due to its extremely reduced power consumption in standby mode.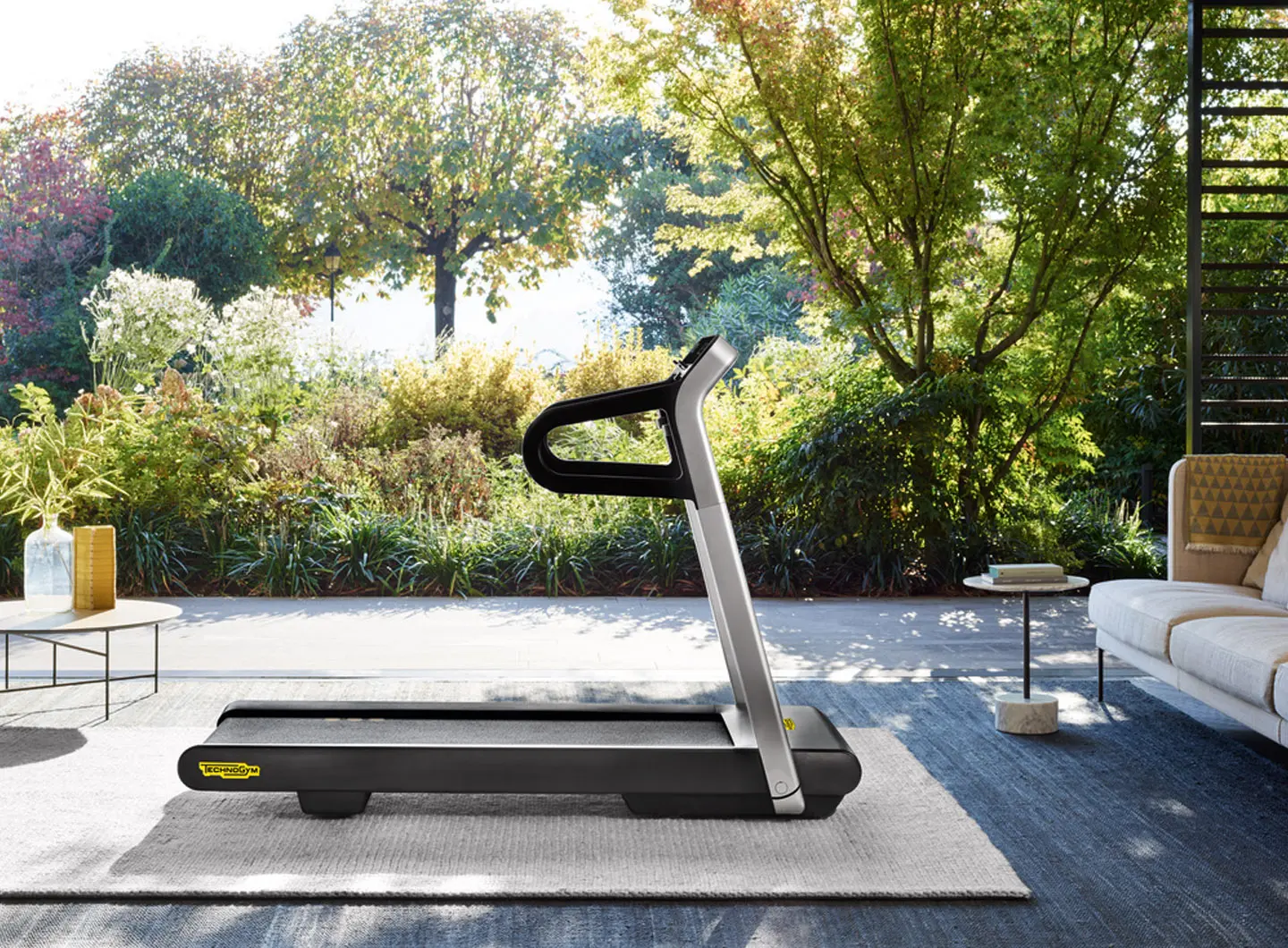 BRAND SELECTION
OUR PRODUCTS