Personal Line
Category: Gym and fitness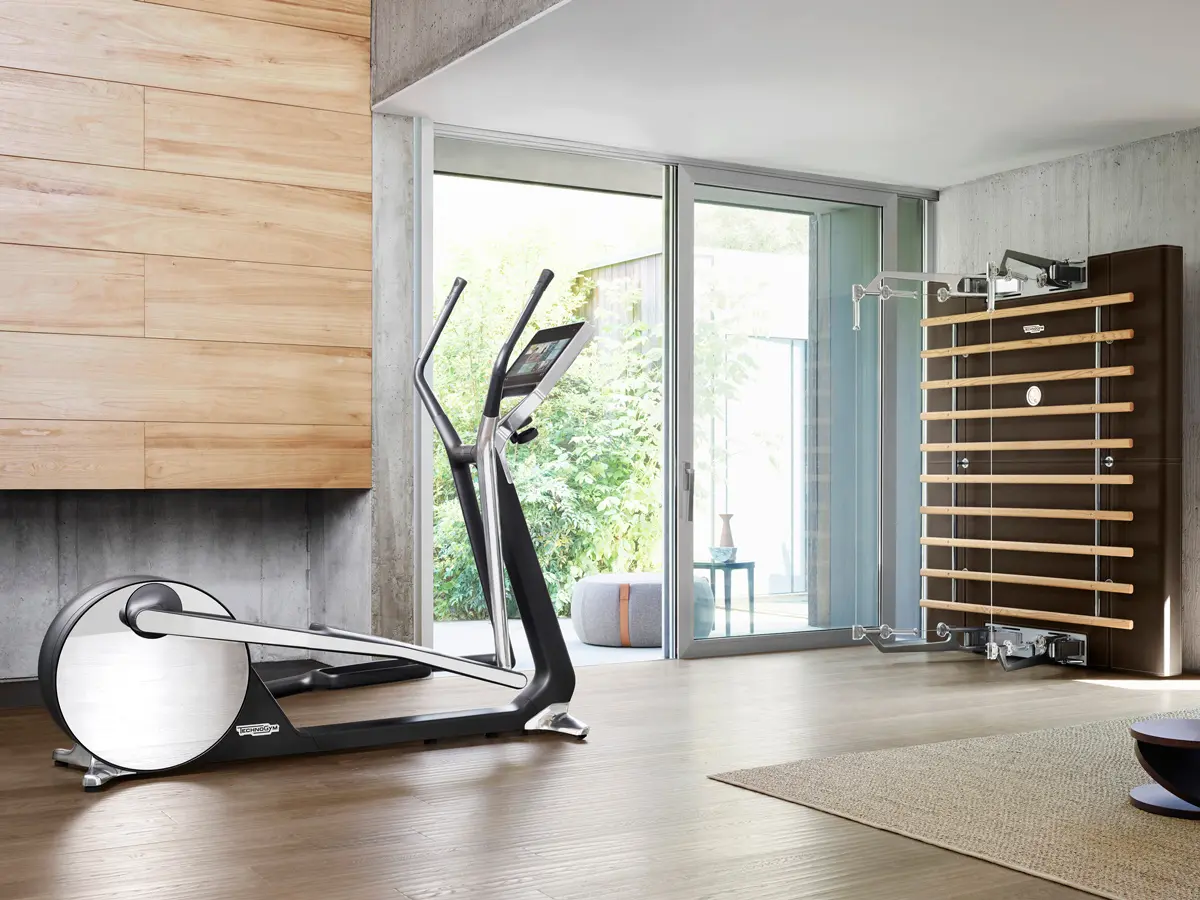 TECHNOGYM PERSONAL COLLECTION:SMART & ICONIC WELLNESS
Innovative design meets experiential digital content for personalized training
Personal Line is Technogym's design-forward home fitness equipment that combines designer Antonio Citterio's award-winning style with Technogym's thirty-year experience in the world of fitness and sport as well as the Official Supplier of the last 8 Olympic Games. Alongside state-of-the-art biomechanics and digital technologies, Personal Line products are envisioned with the most luxurious materials and top-level craftsmanship in mind, conceived to be both goal-training equipment and a piece of art. Featuring some of the brand's most iconic pieces – Treadmill, Bike, Recline, Elliptical, Kinesis and Power Station – this curated series offers the option of creating an entire home gym or to integrate preferred equipment into home spaces.
Personal Line products are equipped with the pioneering Technogym Live console, a digital user interface that inspires you to embrace exercise as an essential part of daily life. Conceived as the ultimate training experience from the curtailed interactive and extensive on-demand videos library, it features guided trainer-led sessions, personalized athletic workouts, engaging outdoor virtual training and endless entertainment options.
Users can select their favorite Technogym Session based on personal goals with an online trainer by their side:  guided one-on-one workouts to achieve results: lose weight, gain muscle, build stamina, or simply need encouragement.
In addition, Routines challenges the athlete with a variety of intuitive exercises with a specific goal and intensity automatically set up by the equipment. Through video, personal feedback or popup messages, this series of entertaining content is like no other. If your preference is traditional goal-oriented training (time, distance or calories), Exercises collection is the right option for you.
Outdoor Virtual Training allows you to train anywhere in the world with Outdoor landscapes. Let the virtual and immersive courses set in nature or in preferred cities captivate you while working out. Integrated into the Technogym Live console, users can also enjoy personalized entertainment content from their favorite Netflix series, TV programs on the HD display and go-to Spotify or YouTube playlists, as well as browse the most popular websites or apps.
A technological breakthrough and built into every piece of equipment is the revolutionary Technogym Coach platform - the first artificial intelligence trainer applied to fitness - guaranteeing each user a completely personalized experience. Technogym Coach provides motivation and guidance for better training or to make the most of a workout by managing the  users' data and preferences with options based on needs and individual tastes. .With such innovative variety and new content, accomplishing goals has never been such fun.
RUN PERSONAL
Run Personal is a revolutionary treadmill blending state-of-the-art technology with functional design. Highly innovative, this collector's item was built with close attention to the use of elegant and prestigious materials. Form that follows function, its features include a frictionless, easy, and personalized training experience are highlighted by superb lines designed by Antonio Citterio. Silent, powerful and with a stylish theatre of Wellness options, the additional Technogym Live console entertainment options brings connectivity to an all-time high.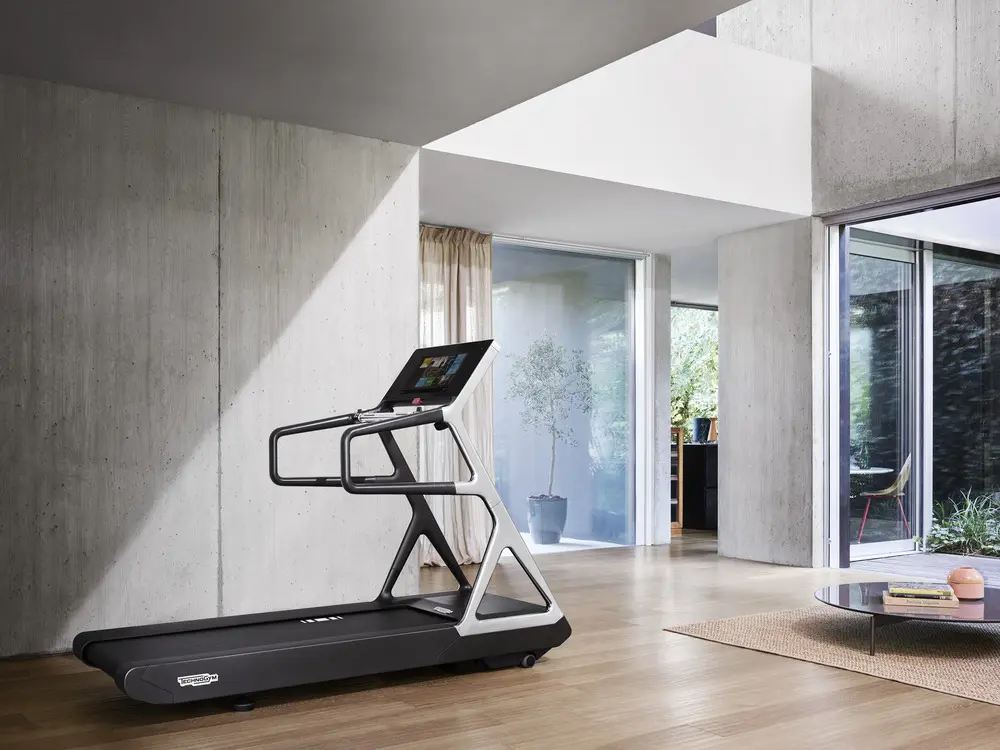 BIKE PERSONAL
Bike Personal is the latest product from Technogym's PERSONAL line. A high-end exercise bike, with compact dimensions and Antonio Citterio's iconic design, can shape the gym of your dreams in any environment. Not just indoor cycling at home, Bike Personal is beauty in movement with its small footprint and massive potential. Elegant lines, ergonomic professional materials and personalized training options are  paired with amazing interactive content  that render this pedaling experience the most natural and connective:  ease of use, controls close at hand, built in sensors, and options to power up other devices.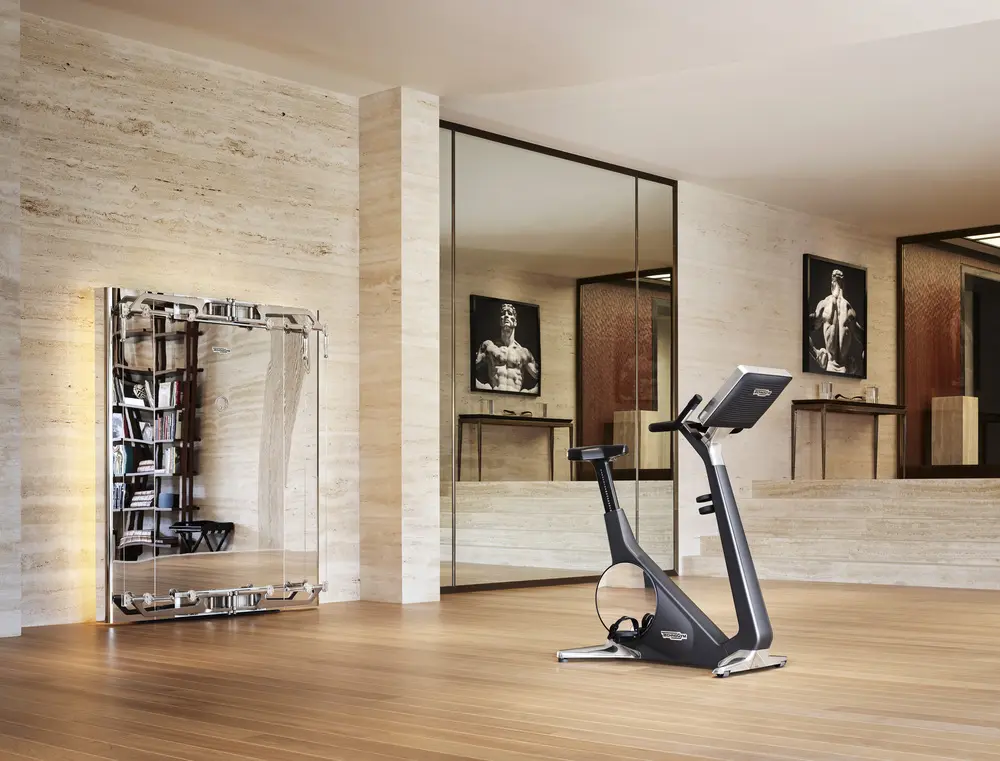 RECLINE PERSONAL
Award-winning Recline Personal, recipient of the 2012 "Best of the Best" Red Dot Design product category, represents the perfect combination of premium design and functionality. Revolutionary in beauty, this designer masterpiece is more than just an exercise bike. The seat on Recline Personal is highly innovative with both seat and backrest co-designed by Vitra and Antonio Citterio to replicate the style and features of Vitra's ID Chair. A blend of ergonomics and design makes Recline Personal the ideal solution for both the home environment and the office broad Quick & Easy pedals, instant posture adjustments, endless interconnectivity options and in a shape like no other let you pedal in harmony with your senses and surroundings.
CROSS PERSONAL
Cross Personal takes the finest ergonomics an elliptical trainer can offer immersed in the timeless beauty of streamlined details and personalized connectivity, to turn a total body workout into a multi sensorial experience. Its digital guided interface, impeccable design, and sleek micro polished sleek details makes training as pleasant as it looks. Suitable for all levels of fitness, the elliptical movement is smooth and perfect for burning calories, building muscle, or increasing stamina thanks to the combined movement of upper and lower limbs.  Play music from your device via Bluetooth as the surround sound effect is equipped with high-performance Treble Dolby Surround tweeter speakers for an incredible Surround effect. Conceived to provide Optimal Training, it also features intense cardio with minimal perception of fatigue and no stress on the joints. Cross Personal leads total body to new levels of performance and style.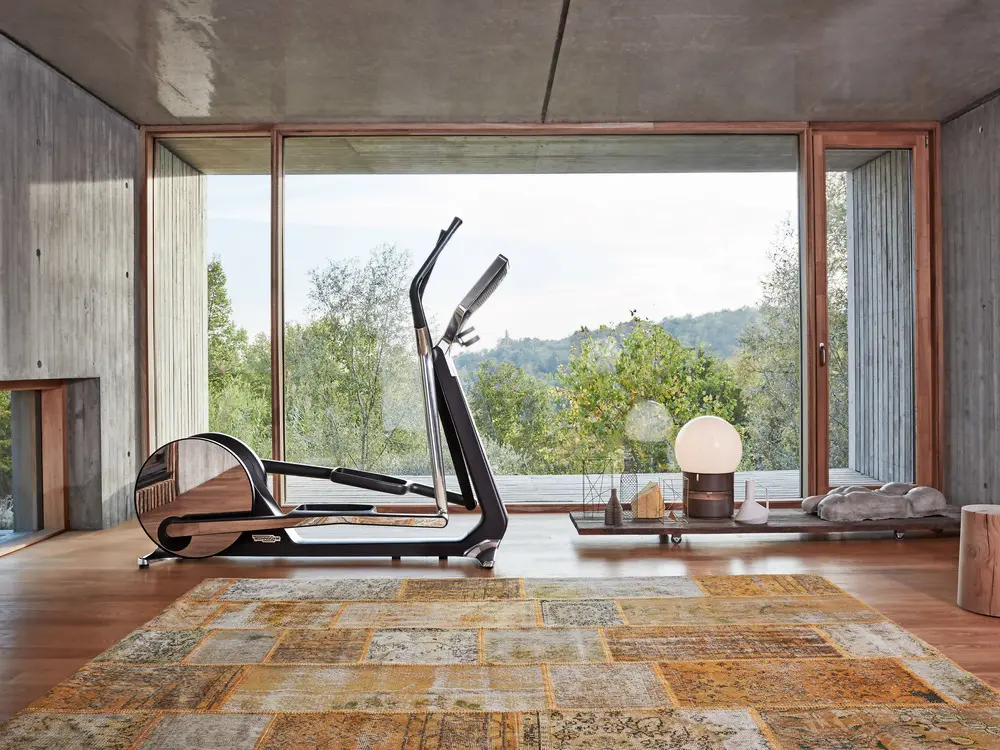 KINESIS PERSONAL
200 Exercises in one square meter of Design
Designed as the ultimate piece of gym equipment and work of art, Kinesis Personal is an eloquent expression and original piece of design. Perfectly suited to the home as well as office spaces, hotels or spas, Kinesis Personal offers 200 exercise possibilities in less than ten square feet. Created to enable coordinated movements based on resistance techniques, the graceful, compact Kinesis Personal is especially built for strength, flexibility and balance training. Thanks to the FullGravity Technology™ international patent, it stands out as a clear example of Made in Italy excellence with its three-dimension active kinetic chains: collapsible arms for space saving comfort; single touch resistance dial for a stylish workload; four of a kind exquisitely crafted and refined finishings and colors; and designed to shine materials from the handles to soft touch display to offer a wonderful sensory experience.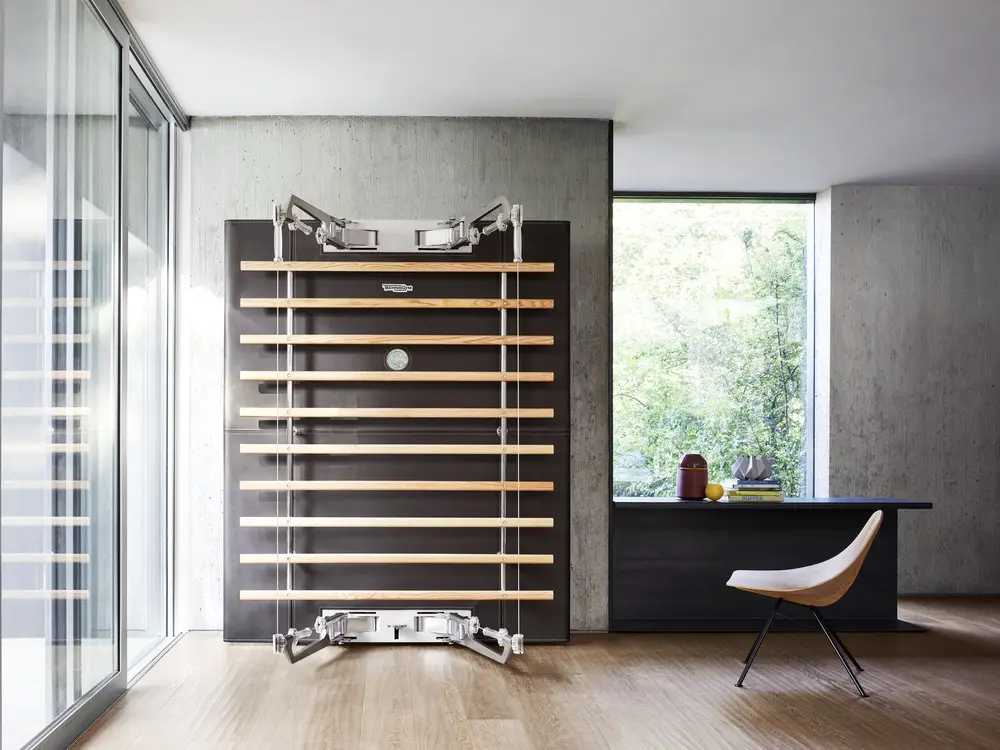 POWER PERSONAL
In the wake of the current high-performance workout and professional training trend, Technogym has developed its latest Power Personal collection with a superior touch.
Turning strength into style, this  effective strength training gamma includes: 
Bench Personal: the adjustable professional bench designed to carry out strengthening and toning exercises, characterized by a sophisticated design and top-class materials.
Rack Personal: the free weight training machine that combines sturdiness, efficiency and a compact design allowing barbells and plates to be supported safely and in style thanks to the ingenious Smart Lock and Precision Glide systems. Like the other elements in the same collection, Power Personal can be used alongside the Technogym App,  which acts as the users own personal virtual trainer containing a rich library of over 300 exercises, ideal for home gym routines. its infinite training possibilities can also be integrated with several accessories for an even more complete and efficient workout. Defining excellence in configuration, training options are multiplied by the Functional Training Kit and the Personal Mat. The former is a full set of functional training accessories while the latter is the Personal line fitness mat for floor exercises, stretching and yoga.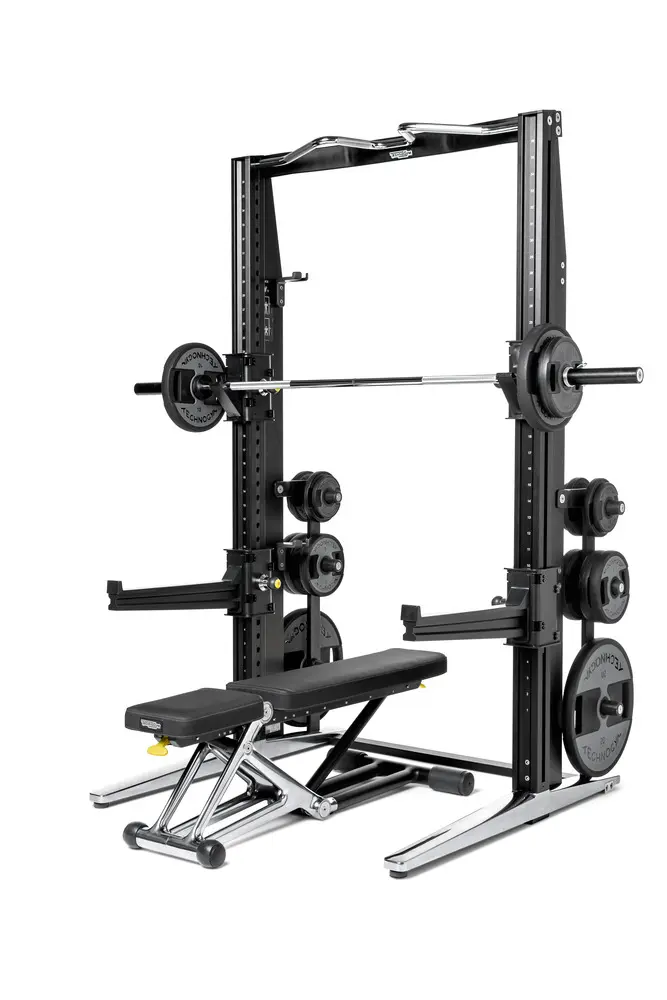 BRAND SELECTION
OUR PRODUCTS