Technogym Bench
Category: Gym and fitness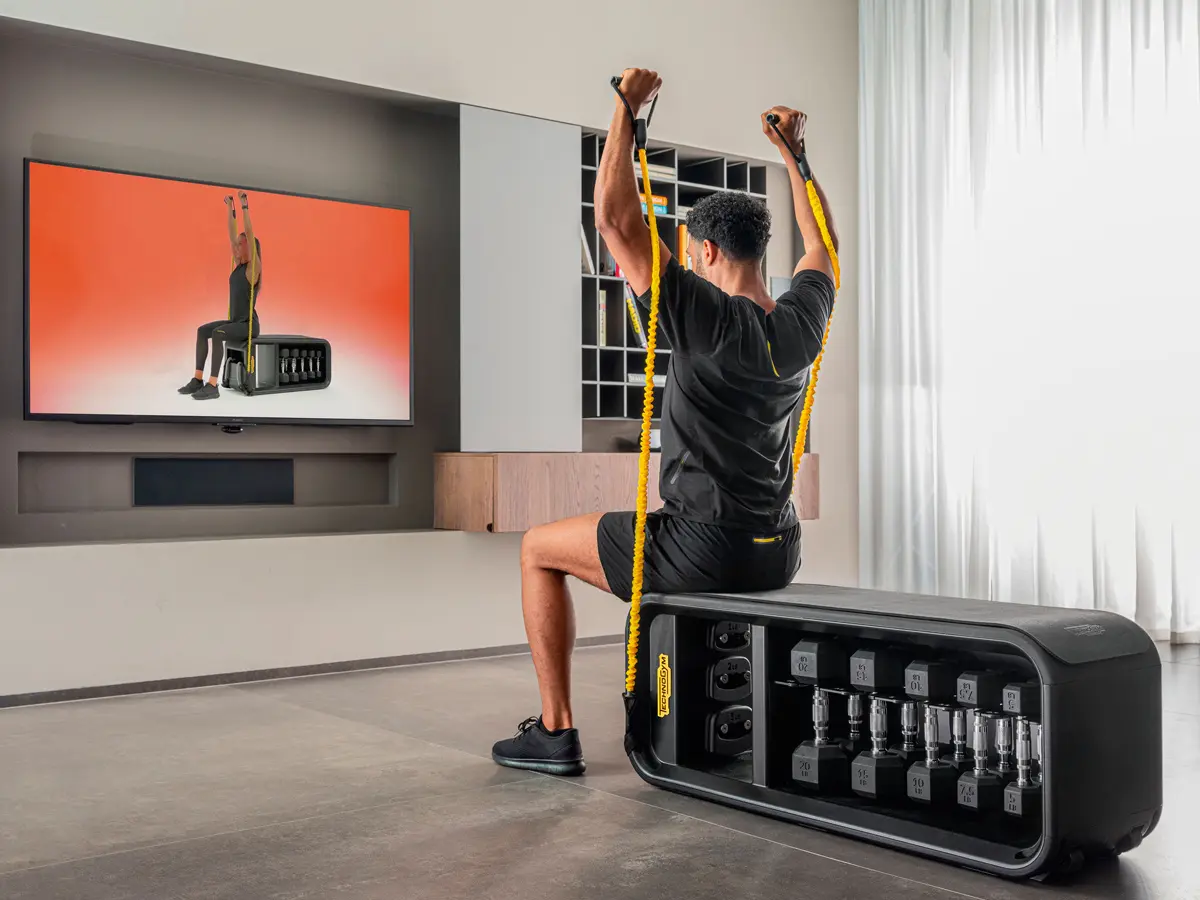 TECHNOGYM BENCH
The innovative functional training solution for your home: infinite training opportunities in just one station
Technogym Bench - the innovative, functional and strength training station for your home - has been designed to combine maximum exercise variety with minimum footprint by enabling you to perform the largest range of exercises in a very limited space, thanks to its innovative design and enclosed tools. Compact and easy to move, Technogym Bench is the perfect solution for any environment.
With over 200 exercise options, Technogym Bench allows the possibility to combine weights, elastic bands, dumbbells, weighted knuckles, and a training mat to empower you to perform endless exercises ensuring various and effective total body workouts.
Technogym Bench includes:
5 pairs of hexagonal dumbbells, stored in the practical holder, designed to make the grip of weights safe and easy to handle.
3 weighted knuckles in different shapes and weights for core training.
3 bands with different resistance and attachments to perform a wide variety of new exercises.
1 training mat to provide maximum comfort and stability during exercises, on the floor or on the bench.
With Technogym Bench you can also get inspired by included video workout programmes, in fact the all-in-one station includes access to a vast library of 20 to 30 minutes video workouts led by Technogym expert trainers suitable for any type of goal and level to train strength, resistance and core.
ONE STATION, INFINITE TRAINING OPPORTUNITIES
Performing a wide variety of total body exercises will be easy thanks to the tools, included into the compact and linear shapes of the Technogym Bench: hexagon dumbbells, resistance bands, weighted knuckles and training mat, perfectly included to minimize the footprint.
Core power-ups
The weighted knuckles escalate your core improvement with engaging exercises.
More Flexibility and strength
With Elastic bands in 3 different resistance levels you can work on flexibility and strength.
Increased muscle tone
With hexagon dumbbells you can work on single muscle groups or combining muscles, to tone the entire body.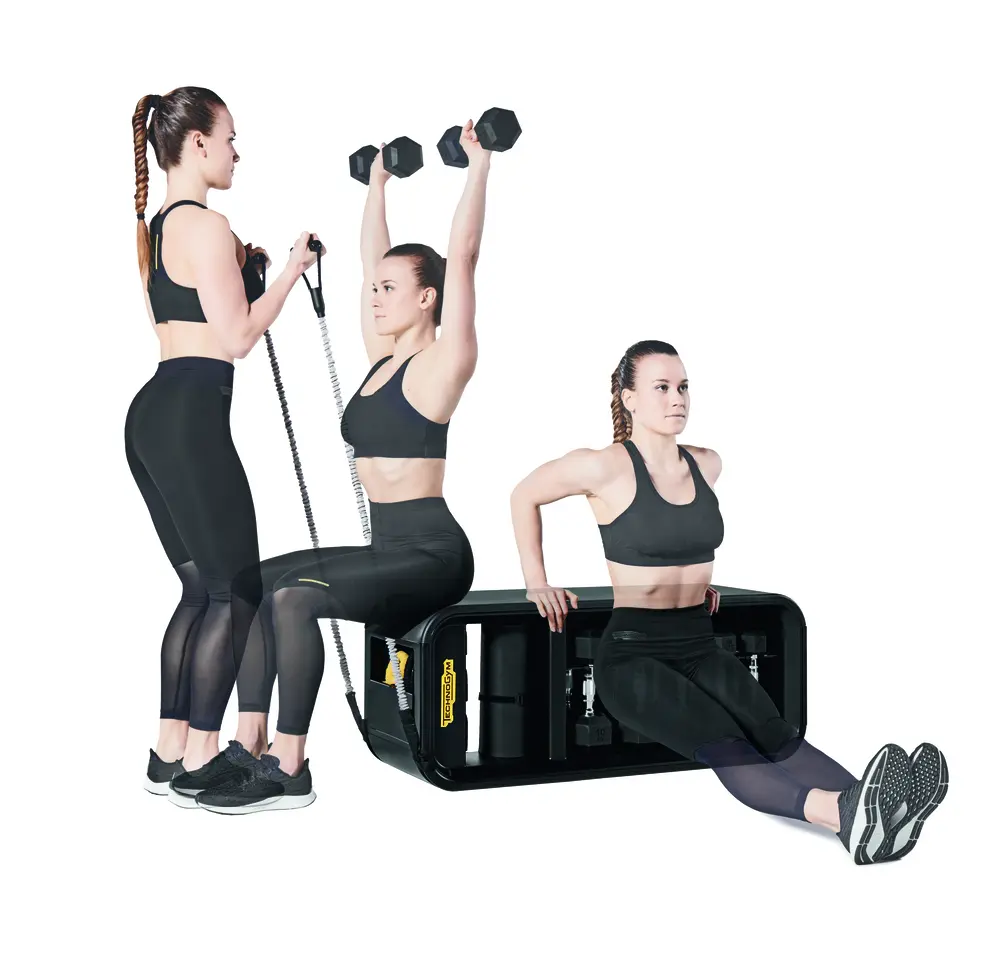 BRAND SELECTION
OUR PRODUCTS