Tabu Biodiversity Forest GR.015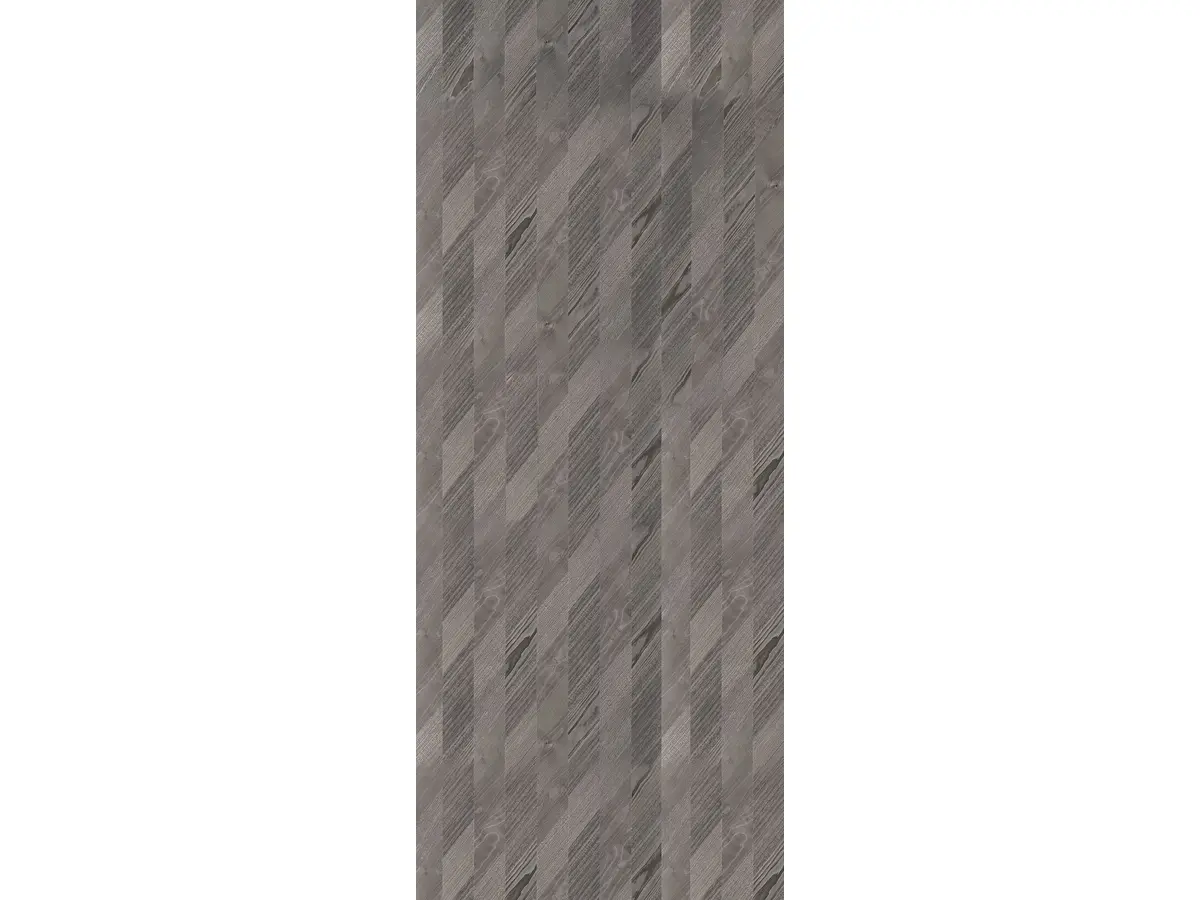 Industrial inlay of huge emotional impact communicating the vital energy of the forest and the imposing evergreen leafy fronds moved by the wind, thanks to the diagonal layout of the wood sheets of multiple wood species, exaltation of biodiversity: a large and refined wood inlay, rich with natural patterns with a kaleidoscopic game of innovative matching between different wood species enhanced in this decoration optimizing the use.
The Biodiversity industrial inlay was born from the idea of ​​enhancing waste and unsold products: the use of "second" raw materials of 12 different wood species as inputs to the production process emphasizes the attention to the issues of circularity and sustainability.
The circularity of Biodiversity is based on the following characteristics:
- "Design for Remanufacturing", ie the restoration of a product such as to have performance characteristics similar to that of a new product
- Use of secondary raw materials: the use of materials recovered from other internal production processes
- Enhancement of waste within the production process
In the LCA analysis there are different values ​​that express the impact of a product on the environment, including Global warming, measured using the principle of the equivalent Kilograms of carbon dioxide generated during the life cycle, "from the cradle at the gate".
1 sqm of Biodiversity inlay produces 3.81 kg CO2 equivalent: an extremely virtuous value.
Discover our sustainability idea: Homepage - Sustainability Tabu
BRAND SELECTION
OUR PRODUCTS