Jeometrica
Category: Cabinets and containers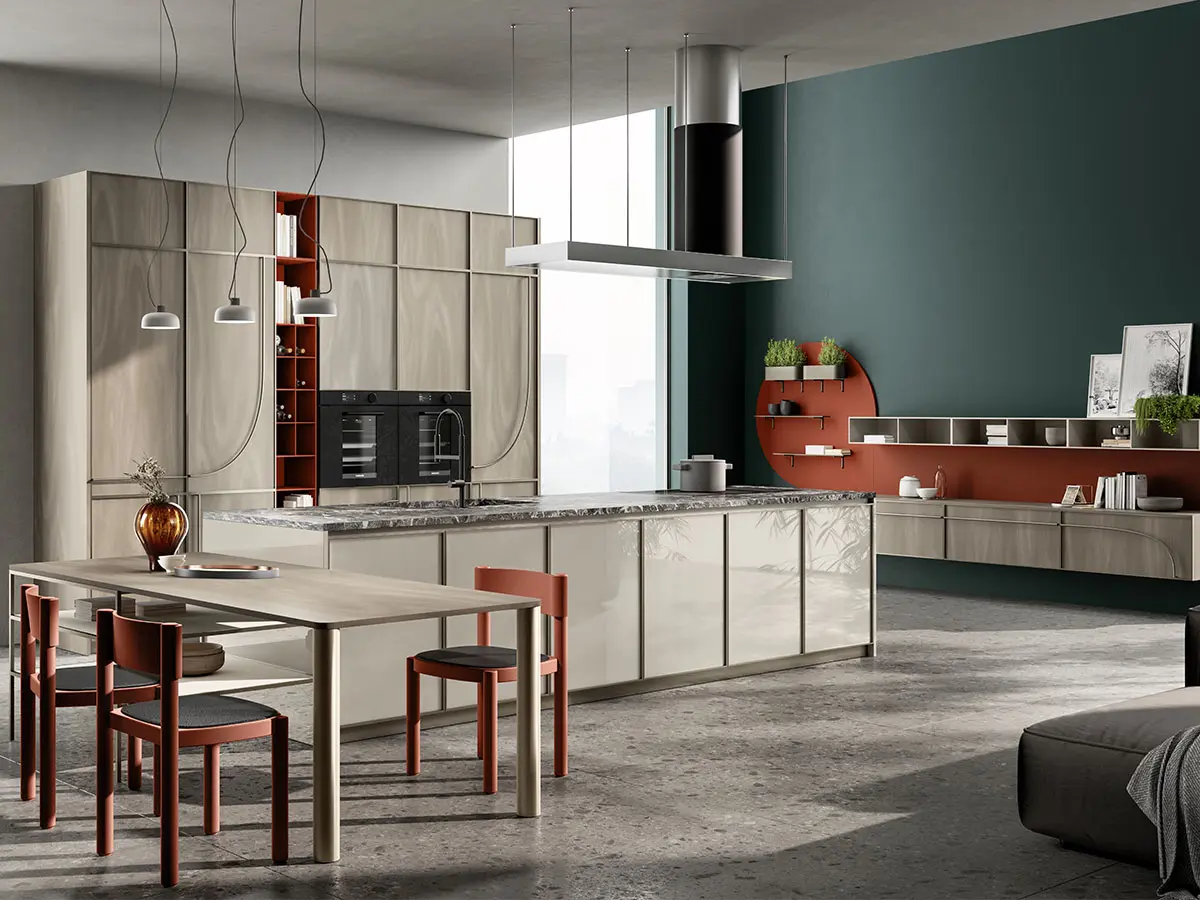 Designed by Luca Nichetto, Jeometrica is the new project that Scavolini will unveil at EuroCucina and the International Bathroom Exhibition 2022 in Milan.
The design of the 29 mm deep frame door expresses a contemporary, minimalist and classy expression, thanks to the aluminium profiles available in three different colours – white, anthracite and titanium – and the possibility of creating striking material combinations with lacquered finishes, decorative melamines, veneered finishes or glass for the utmost flexibility in style.
The new handles are a distinctive feature, particularly the curved tubular handle that sleekly outlines the door surface. A functional solution that turns into a decorative statement capable of adding identity and dynamism to the project.
Another feature is the equipped laminate wall panel which, combined with an exclusive line of accessories, is a strategic and functional resource whose strength lies in aesthetics and versatility. The flexibility of this system is ensured by all the holes provided so that shelves, containers and small accessories can be fitted freely and their position can be changed as required.
A unique feature that shows off the micro-decorative elements that can be rearranged over time, enhancing the design of the compositions and integrating them perfectly into everyday life. For the utmost freedom of composition, the wall panel is available in three different shapes: round in two sizes, teardrop in standard size and rectangular. The latter is characterised by a motif reminiscent of a quilted tile layout, in which the holes for fixing the accessories are located where the lines intersect; moreover, it can be custom-sized and installed vertically or horizontally.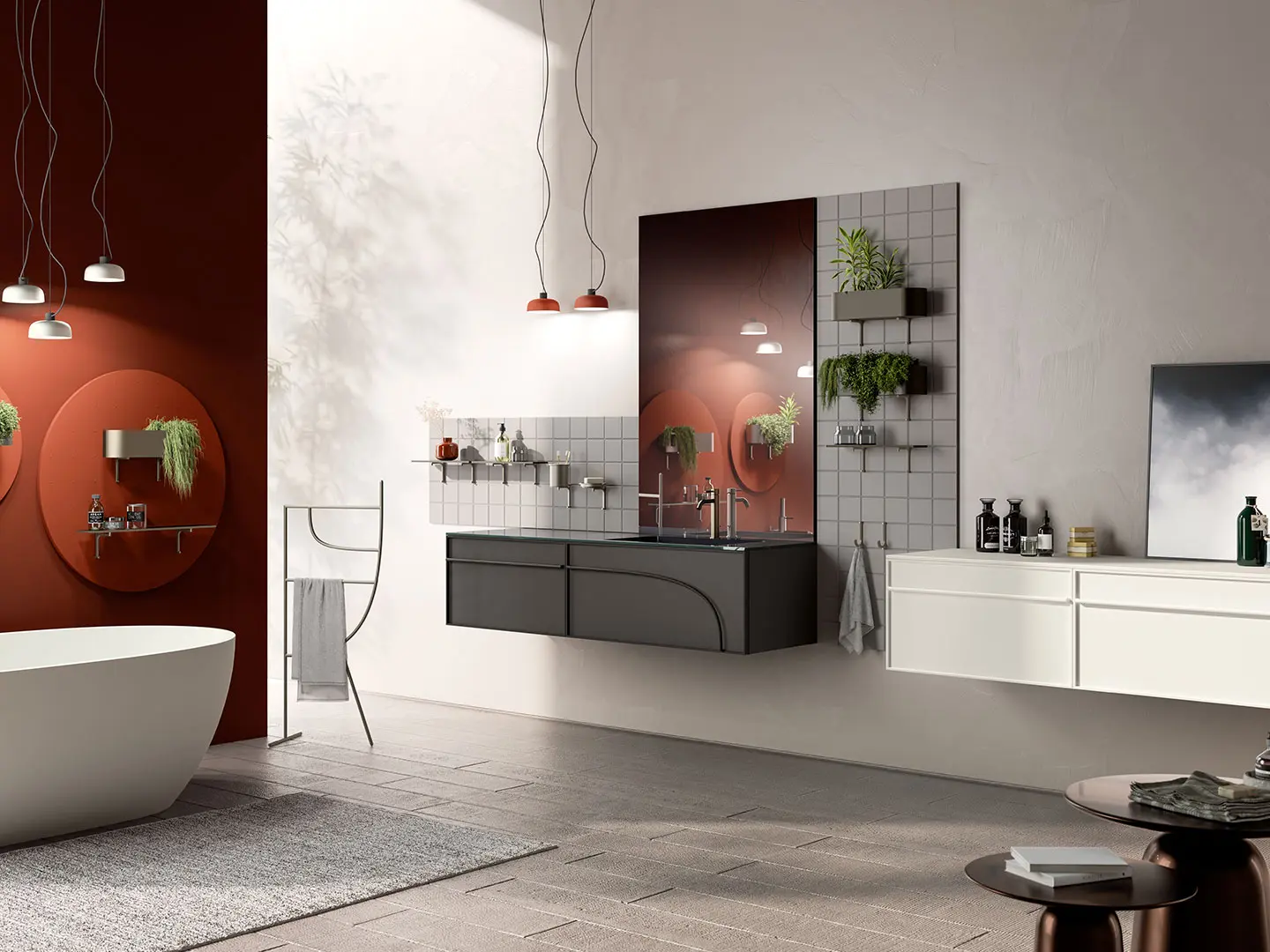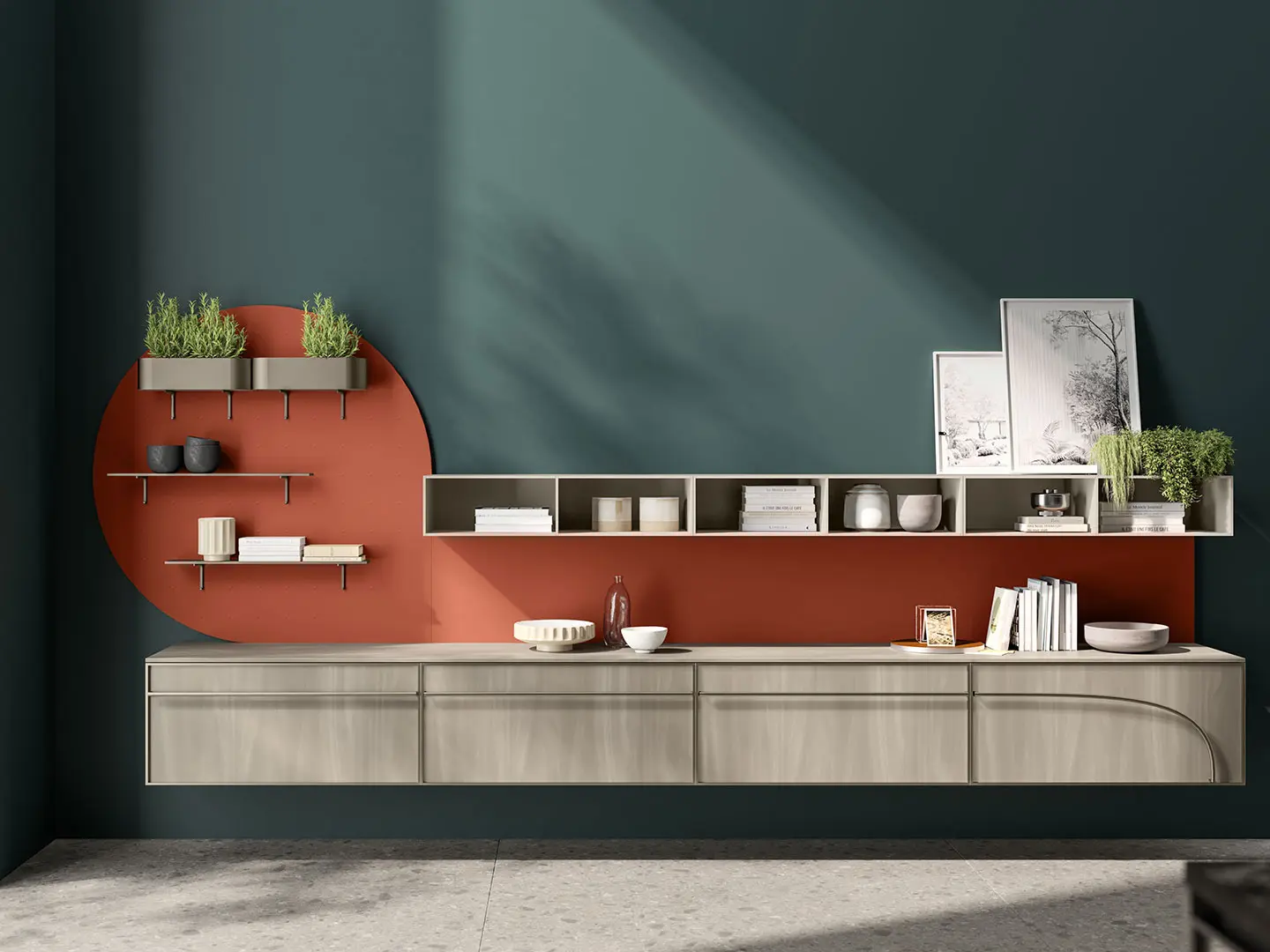 Designed by

Luca Nichetto

BRAND SELECTION
OUR PRODUCTS