Opinion Ciatti
INTRODUCES
Macis
A versatile table, ready to welcome our thoughts and our projects.
With a streamlined, refined design – a slender steel structure supporting a slim wooden or PET top – Macis is ready to blend with the surrounding environment also thanks to the different combinations of finishes available, giving it a distinctive character with its warm and unmistakable aesthetics.
An "agile" table that stores, moves, stretches, and transforms itself. A roller allows it to be placed exactly where you need it.
Extension options will provide that much-needed extra space to share bigger projects and ideas. The under-top drawer helps to keep everything tidy, while a circular cork panel can change its shape in particular situations when meetings or intuitions deserve a space to be remembered.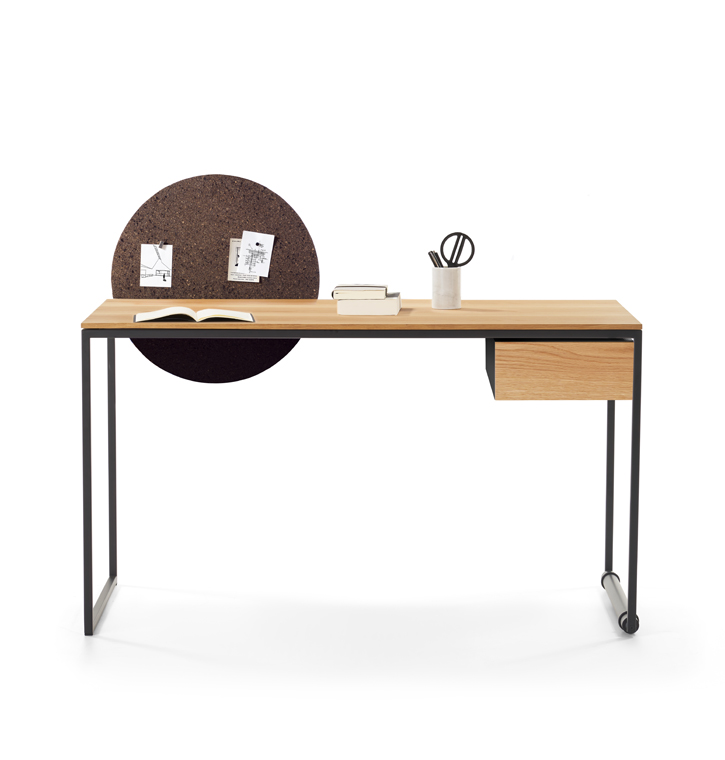 Product Overview
Desk/table with steel structure, slim top in PET or wood. Easily moveable thanks to an aluminium roller with two scratch-proof black O-rings. Extendable.
Structure finishes: matt black.
Top finishes: matt black or white PET. Light oak veneered wood with transparent matt protective coating.
Accessories: extensions with matt black or white PET tops.
Under-top drawer with black structure and front part matching the top, two possible positions (right, left). Round panel in brown cork and steel that can be placed in two positions (right, left) for note taking. Rectangular cable grommet in black aluminium.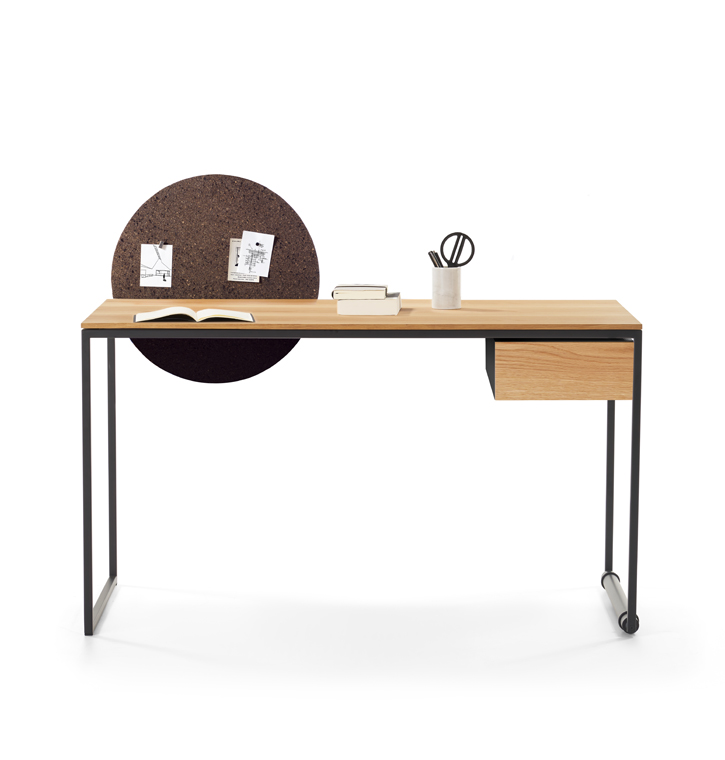 Dimensions
No extensions: L 130 x D 70 x H 73 cm
With extensions: L 200 x D 70 x H 73 cm
Product sheet
Macis

Official website
Opinion Ciatti

BRAND SELECTION
OUR PRODUCTS