Opinion Ciatti
INTRODUCES
La Cima
A line between the earth and the sky. Memories of a sea crossing and docking into a safe harbour.
La Cima by Lapo Ciatti embodies the idea of ready-made in design. The traditional braided nautical rope is reinterpreted into an innovative and appealing coat rack.
Hanging from the ceiling or the wall using special hooks, the rope combines with three rings to become a coat rack, as original as it is functional. A furniture accessory where shape takes centre stage without compromising on ease of use and can turn an everyday action into an unforgettable experience, like all real design objects do.
At home, in the office, in a bar or in a hotel hall, La Cima takes up very little room and is the perfect solution for any environment, including living rooms, waiting rooms, bedrooms, and even bathrooms and kitchens.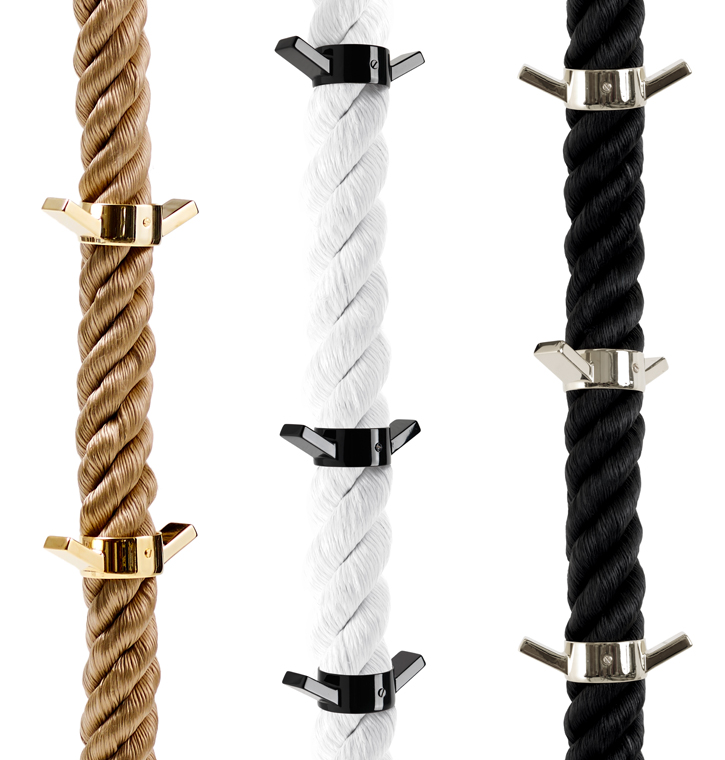 Product Overview
Wall or ceiling-mounted coat rack in plaited nautical rope with metal hardware. Three rings, two hangers each.
Rope finishes: white, black, sandy color.
Metal hardware finishes: black nickel, 24 K gold, chrome, glossy lacquered or black RAL 9011.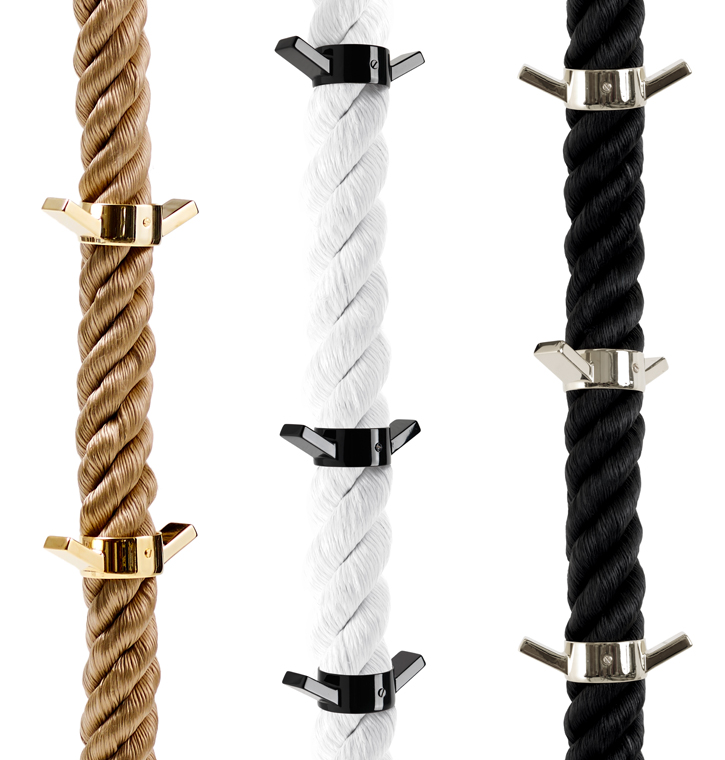 Materials
Steel, Polypropylene
Dimensions
Rope diameter: 7 cm
Rope lenght: 360 cm
Product sheet
La Cima

Official website
Opinion Ciatti

BRAND SELECTION
OUR PRODUCTS