ST 12
The distinctive design of the surface makes ST 12 immediately recognizable.
Low sideboard with four hinged doors and legs, fitted with two internal drawers. Side panels, doors and legs clad with metal. Inside and top in walnut "Colore". Available also with top clad in metal.
The low sideboard of Stars Collection is a luxury element of design focusing the attention on the finest materials and their elegant combinations. The result is a sideboard in which the essentiality of the design is enhanced by the essence of the metals.
The elegance of the metal combines with the preciousness of carefully selected woods.
Our set of Dressers and Chest of drawers is an articulated range of very different products, anyway sharing the same attention to the tiniest details. Precious wood, metal and crystal essences combine to always create new products, with a strong identifiability and at the same time adaptable to any furnishing need.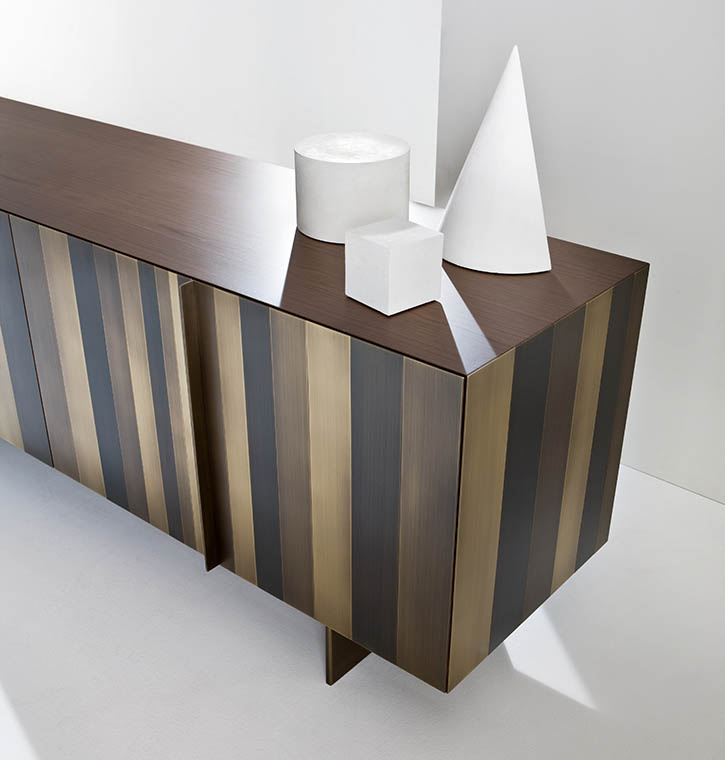 Product Overview
Low sideboard with 4 hinged doors and legs, equipped with 4 internal drawers. Sides, doors and legs clad in metal, interior and top covered in walnut "Colore". Also available with top clad in metal.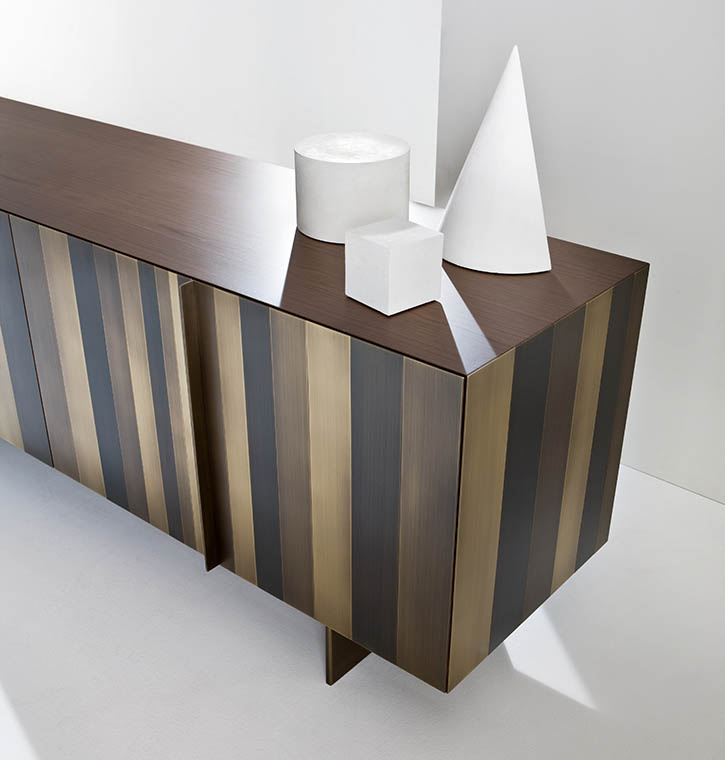 Materials
Steel, Iron, Brass, Copper
BRAND SELECTION
OUR PRODUCTS