Tray
Category: Tables and coffee tables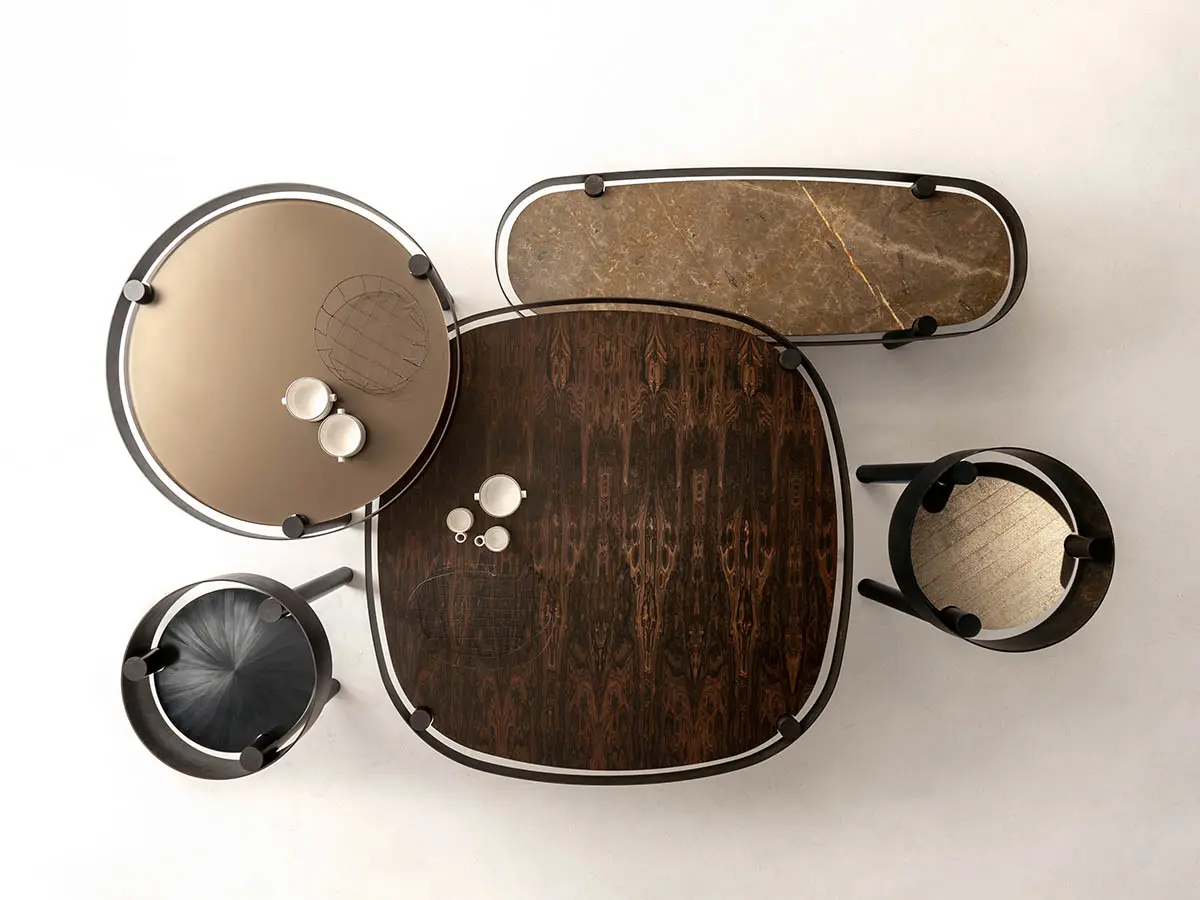 The Tray coffee tables, with a modern and creative design, are designed to create magnificent multiple compositions of juxtaposition and overlapping.
Set of customizable tables with "tray effect" metal base. Thanks to the numerous finishes available and the different sizes, they offer the chance to play with materials, shapes and colours to create flexible, artistic and personal pieces and compositions.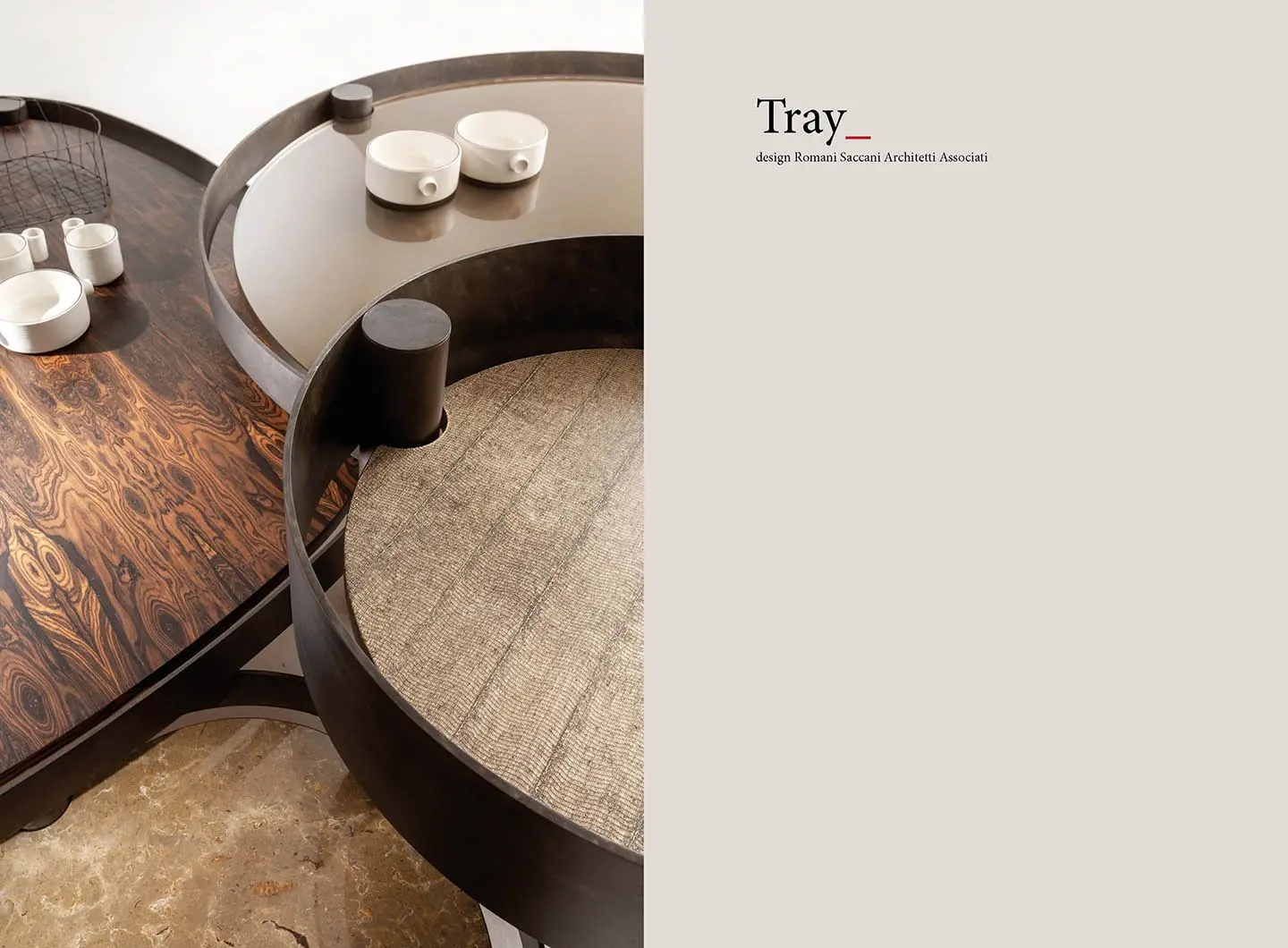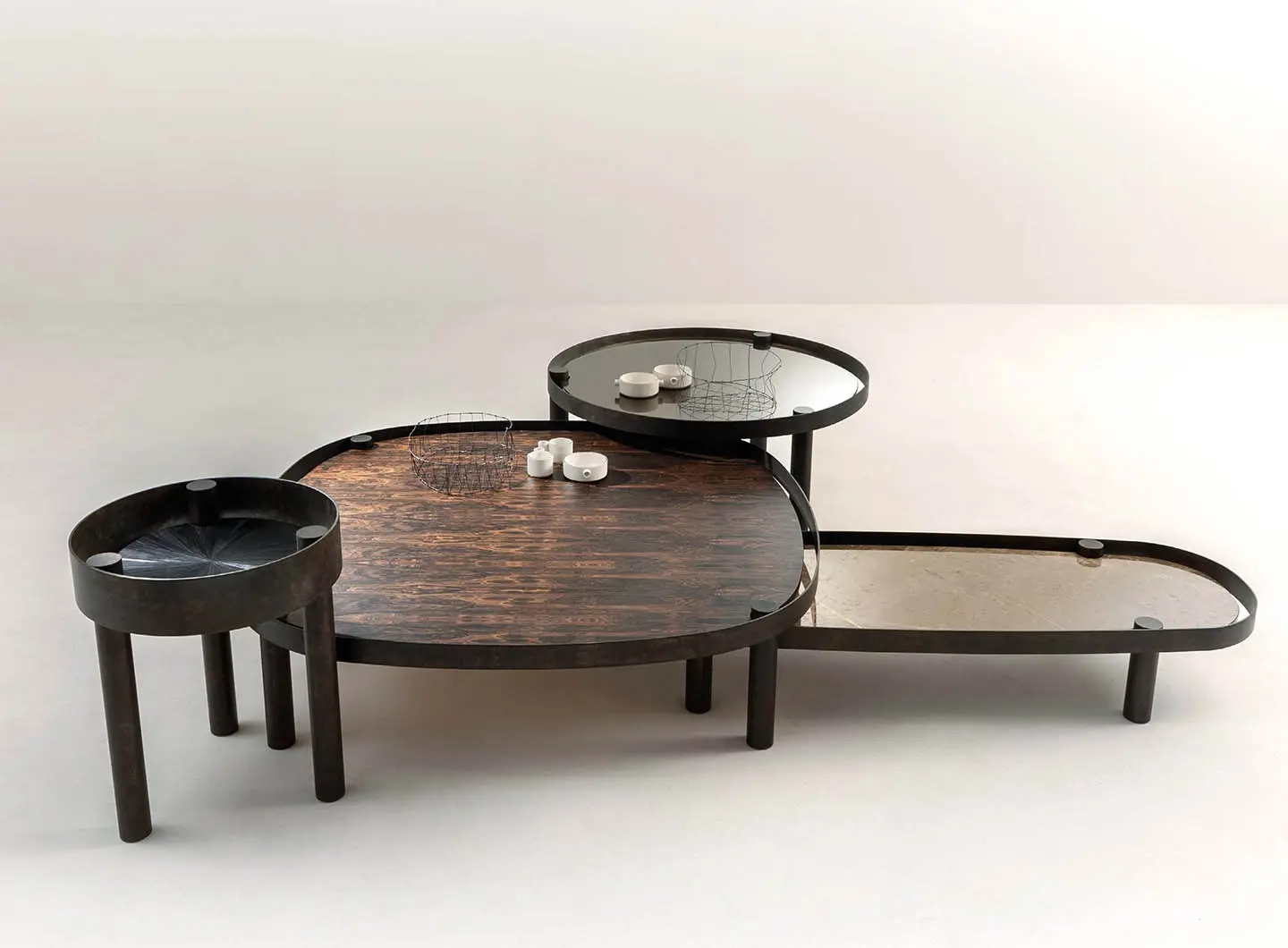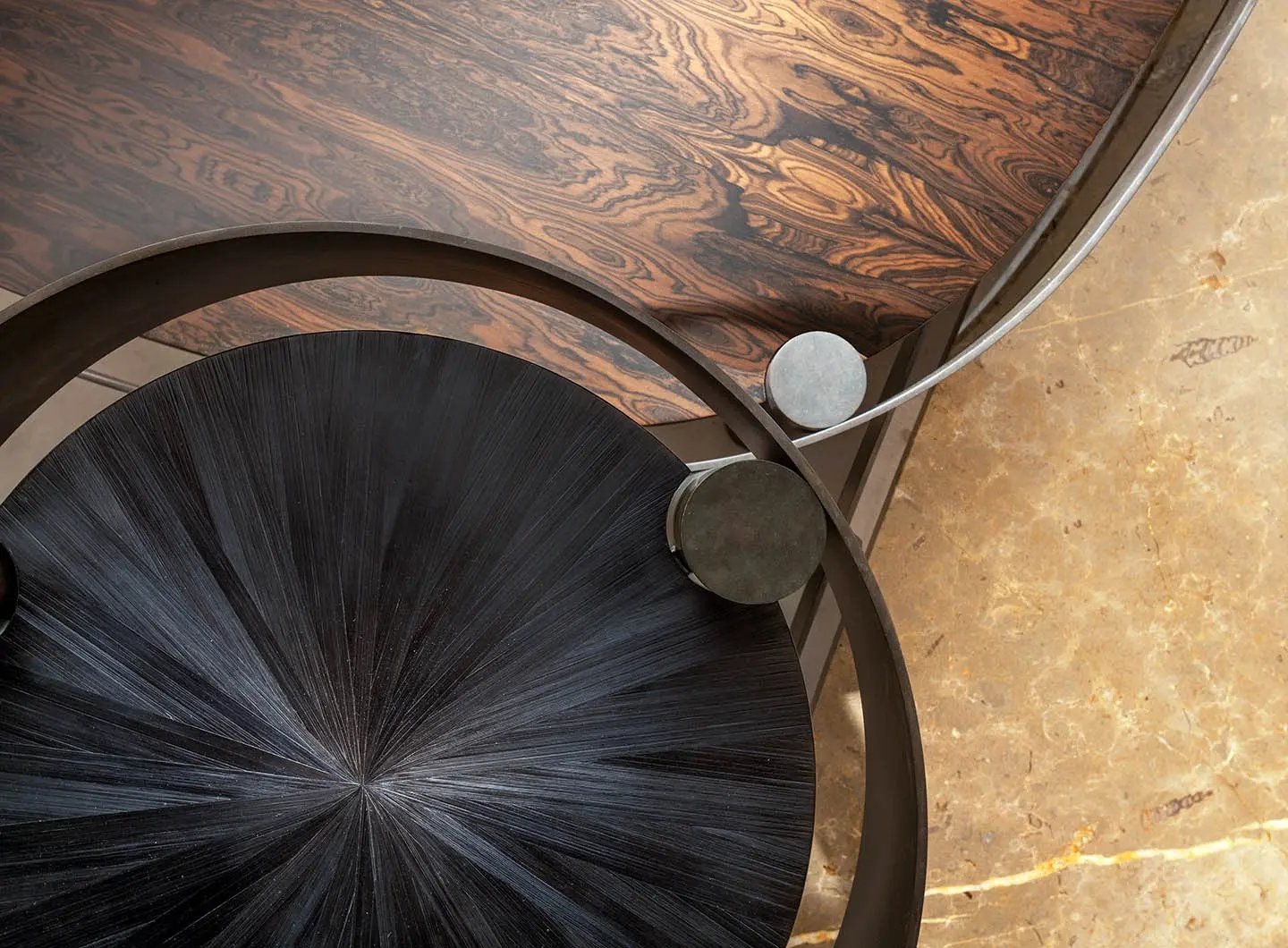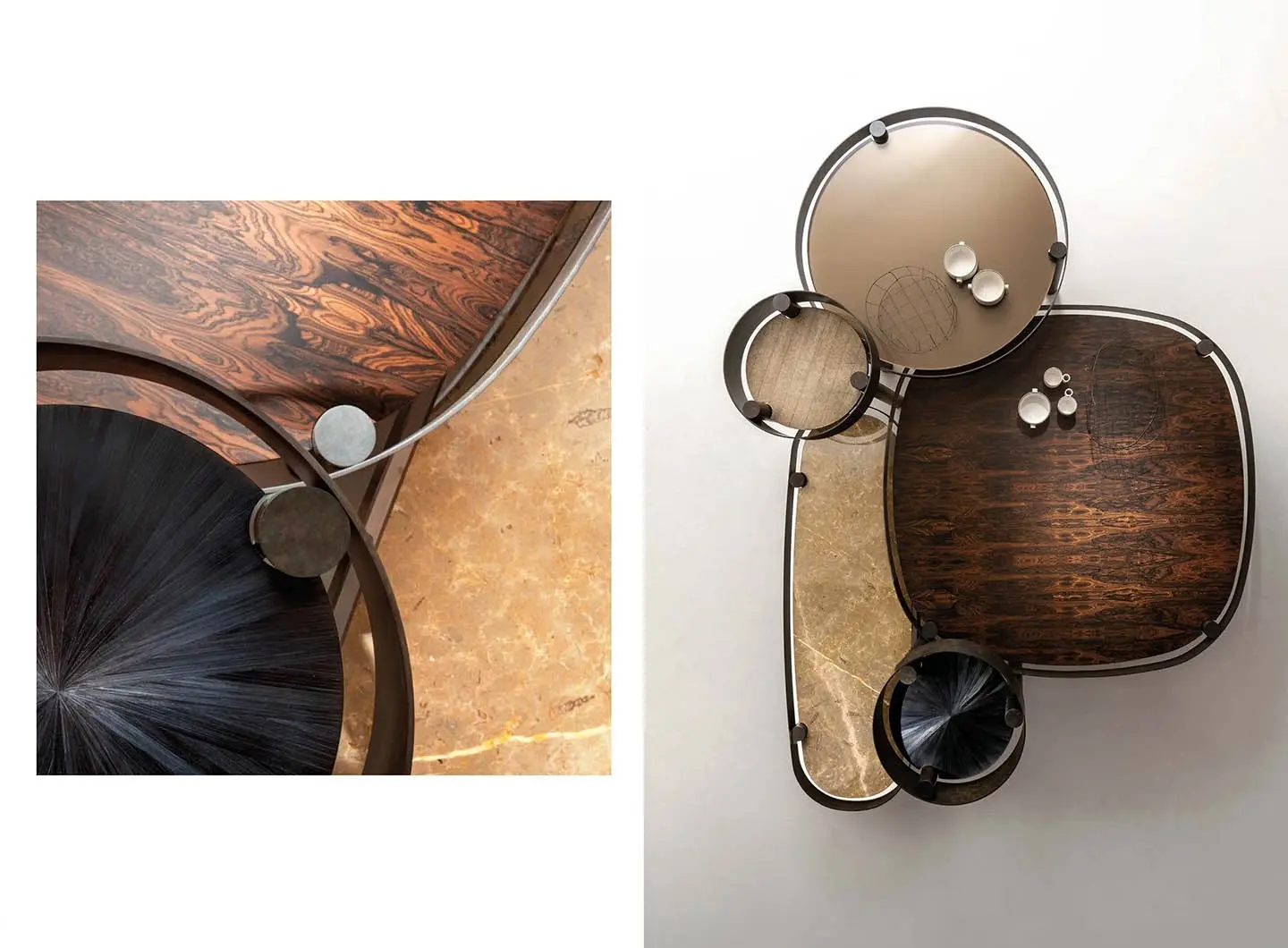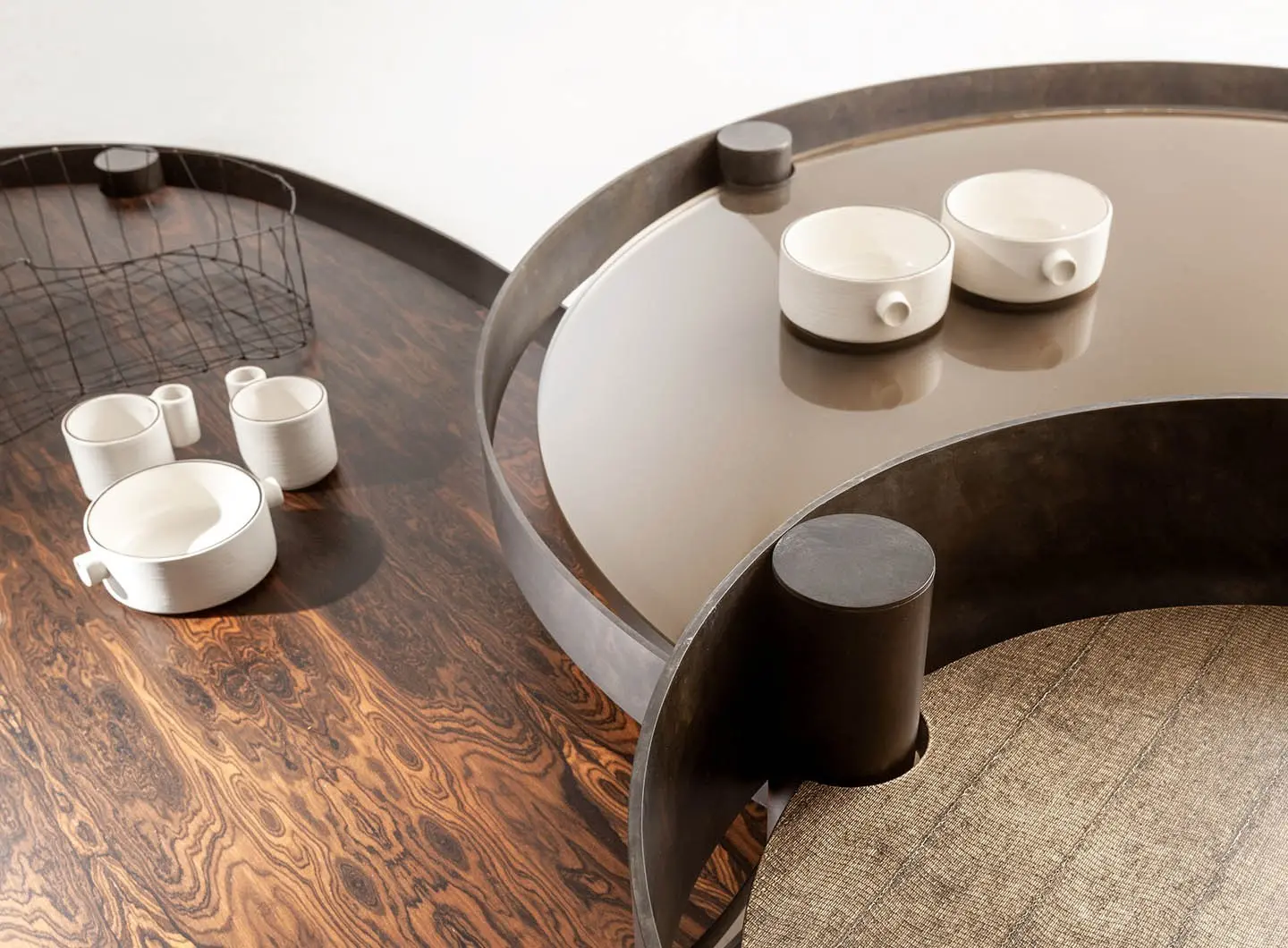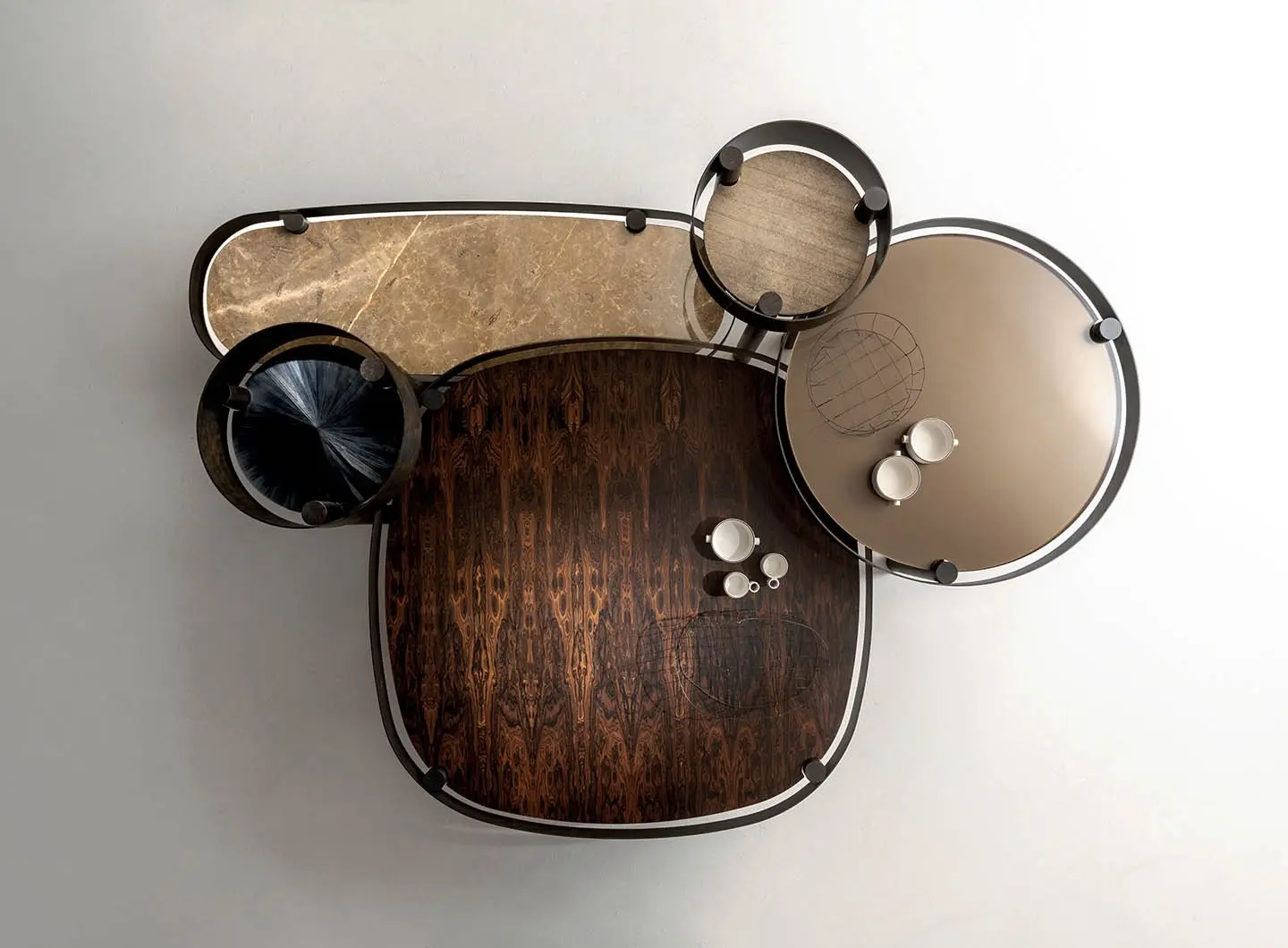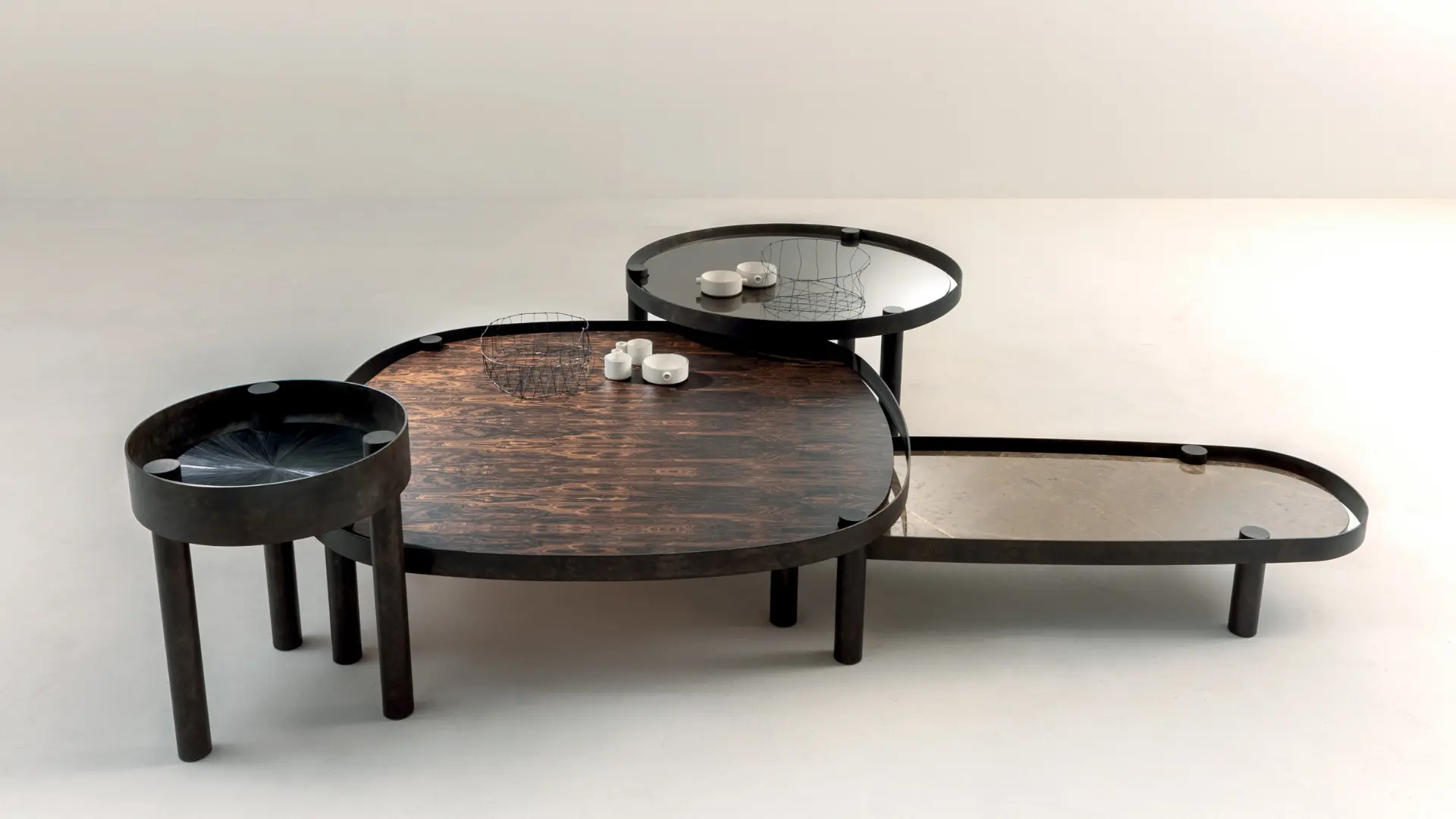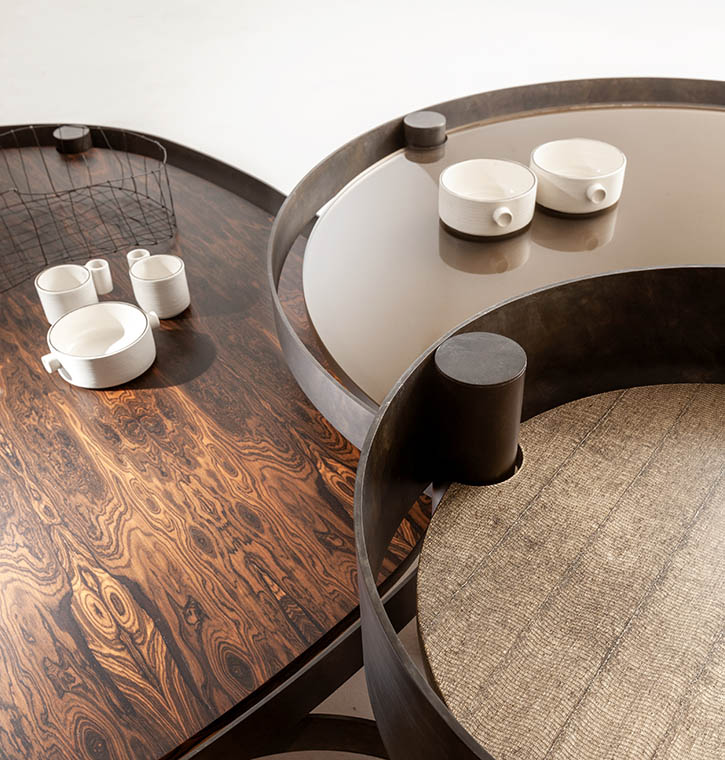 Product description
Family of coffe tables with tubular base in acid-etched metal with a "tray" effect, available in different shapes, designs and sizes, and customizable in the finishes.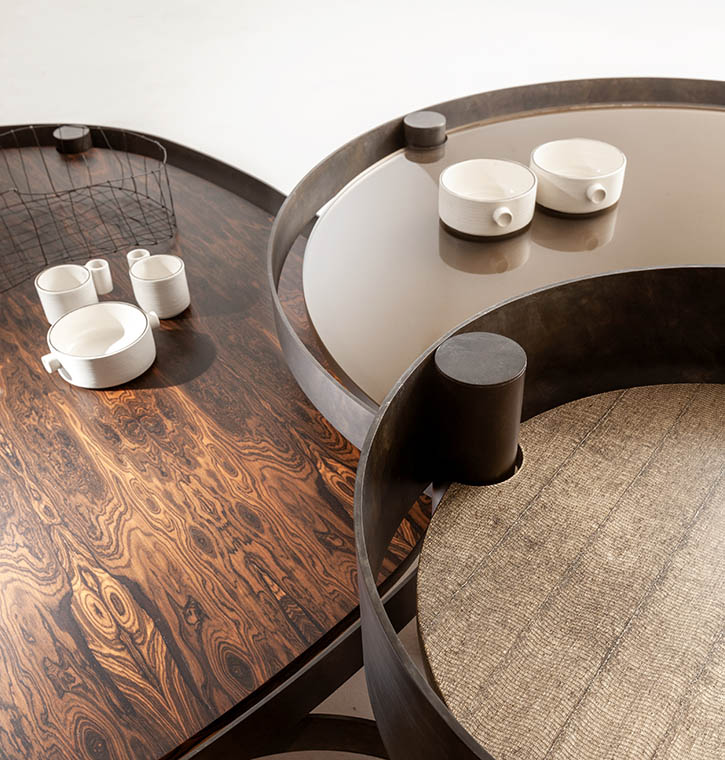 Designer
Romani Saccani Architetti Associati
Materials
Wood, Marble, Brass, Stone
Dimensions
Ø158 x h.53
Ø98 x h.45
Ø48 x h.62
138 x 138 x h.35
Collection
Coffee Tables

Official website
Tray

BRAND SELECTION
OUR PRODUCTS