Line Wardrobe
Category: Cabinets and containers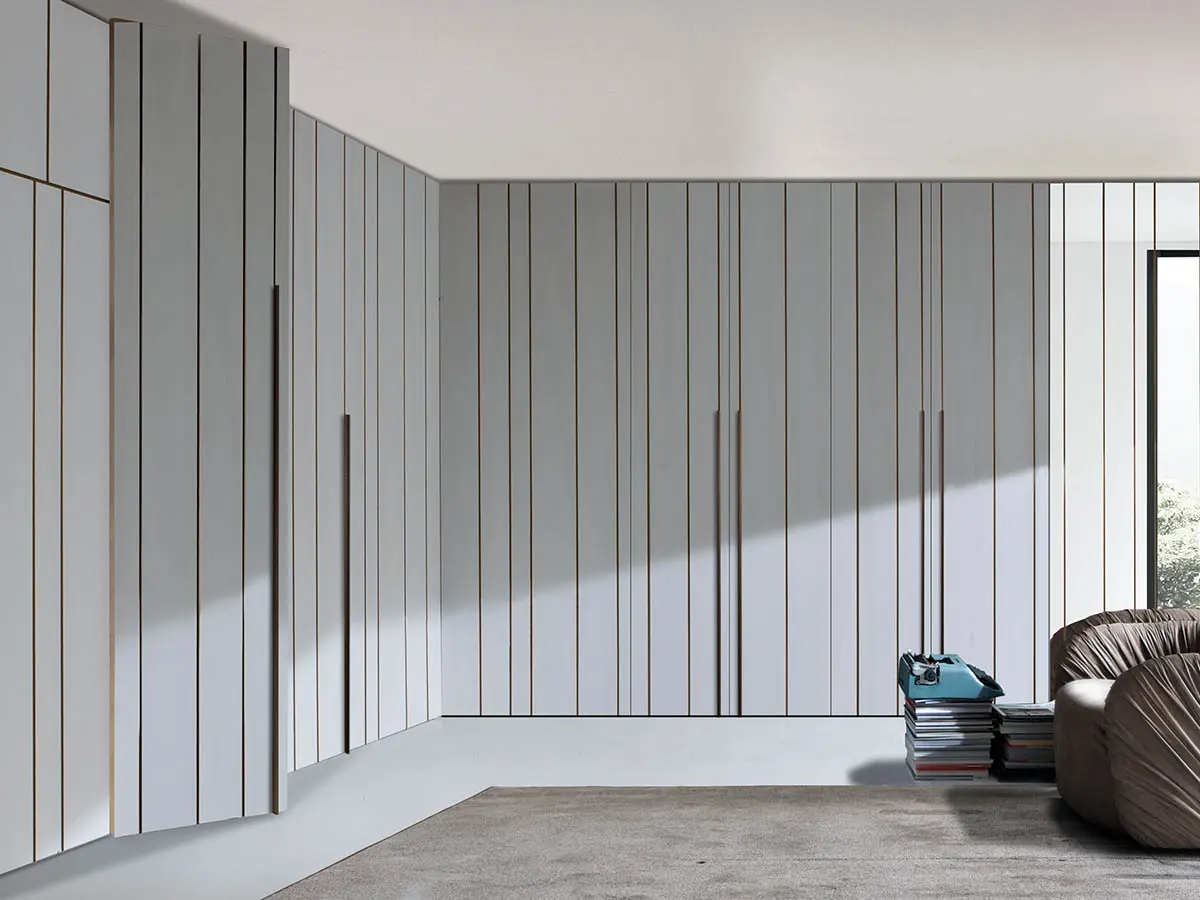 Line Wardrobe is completely customizable in the internal and external finishes by selecting from woods, lacquerings, special finishes and liquid velvets.
System of custom made wardrobes with wooden hinged doors, RAL matt lacquered or with special finishes. The doors are decorated with the characteristic pattern of the Line collection with the channels in gold or burnished finish. The wardrobe is customizable in size, equipment, door and interior finishes.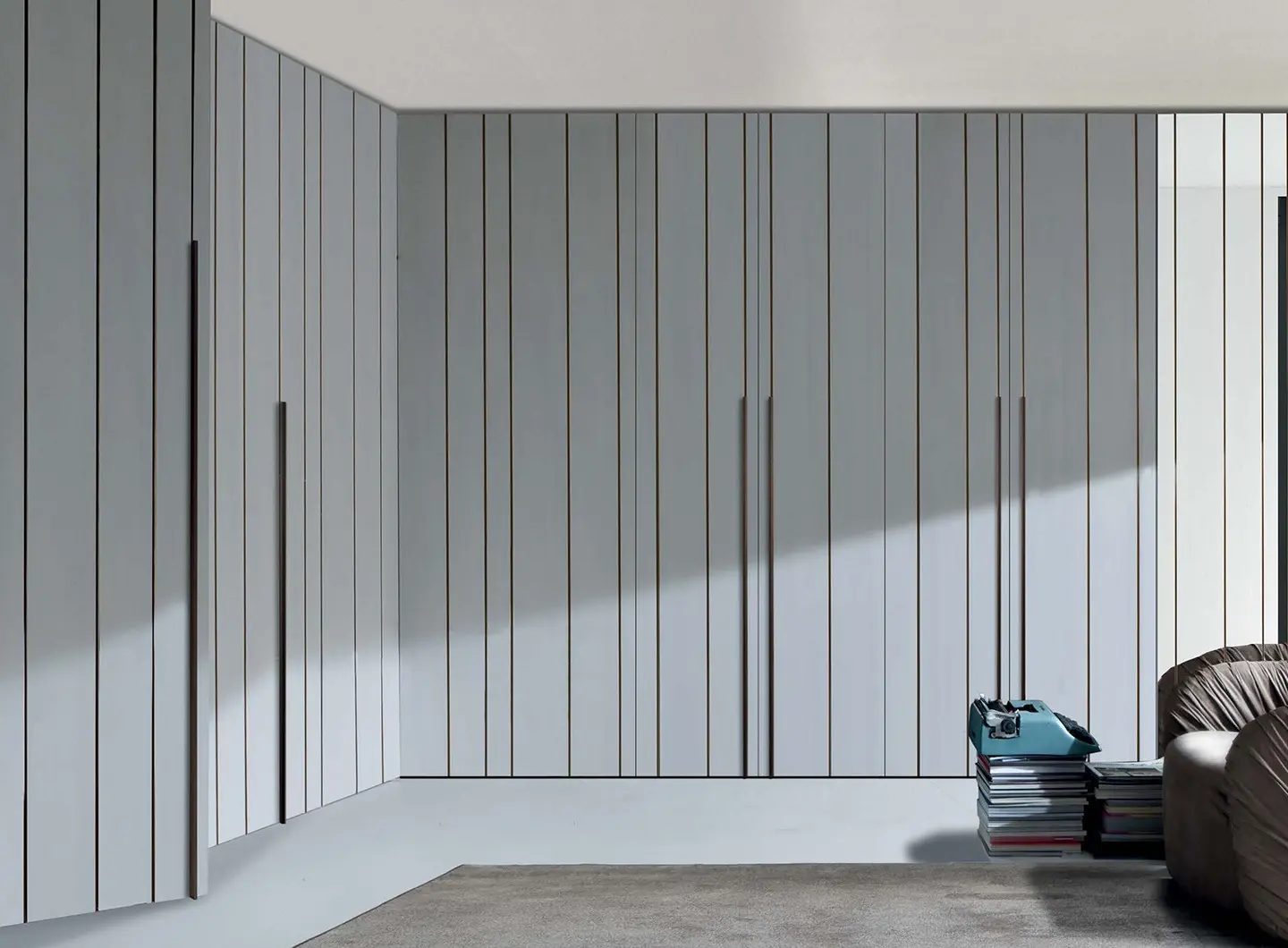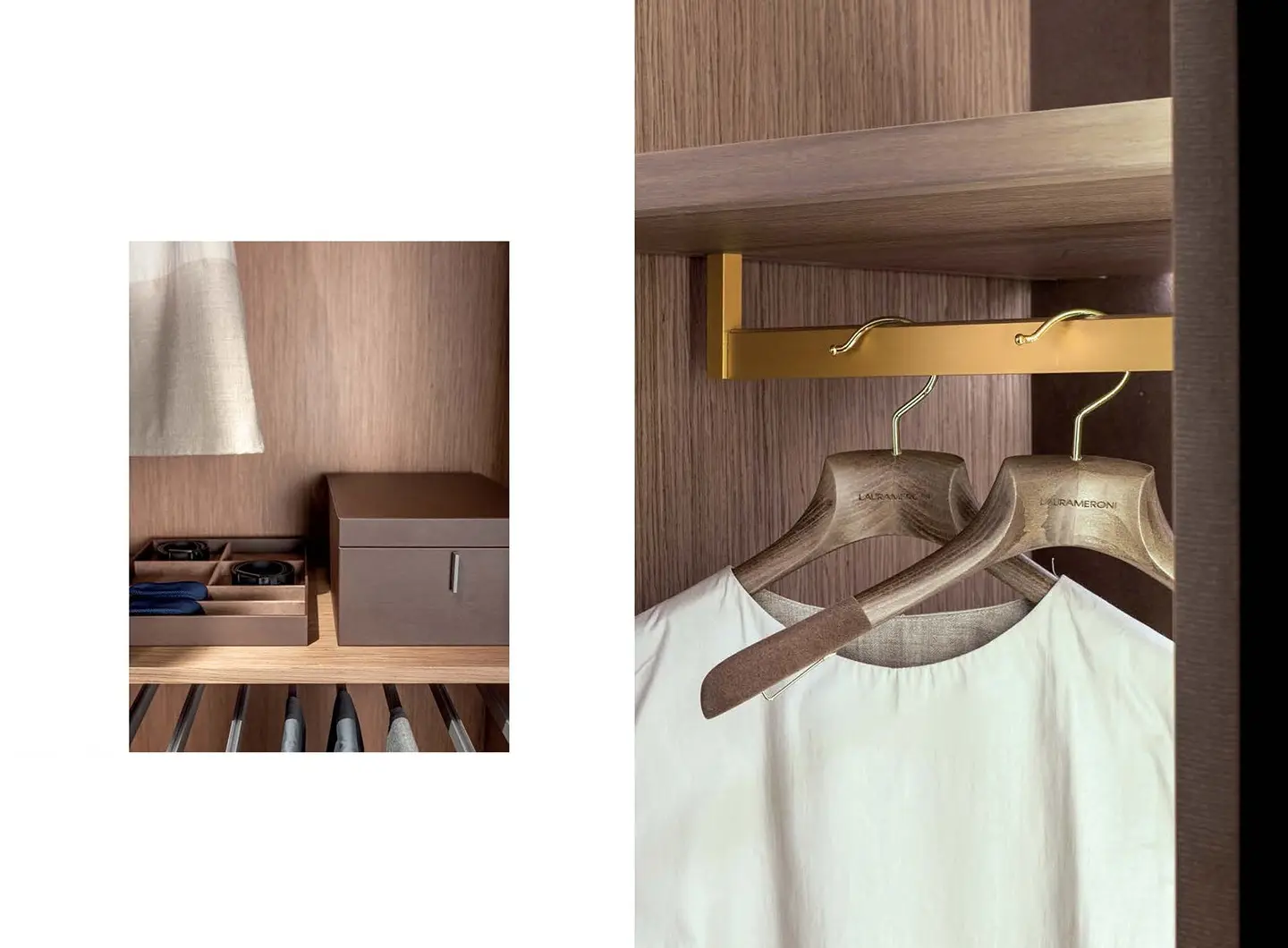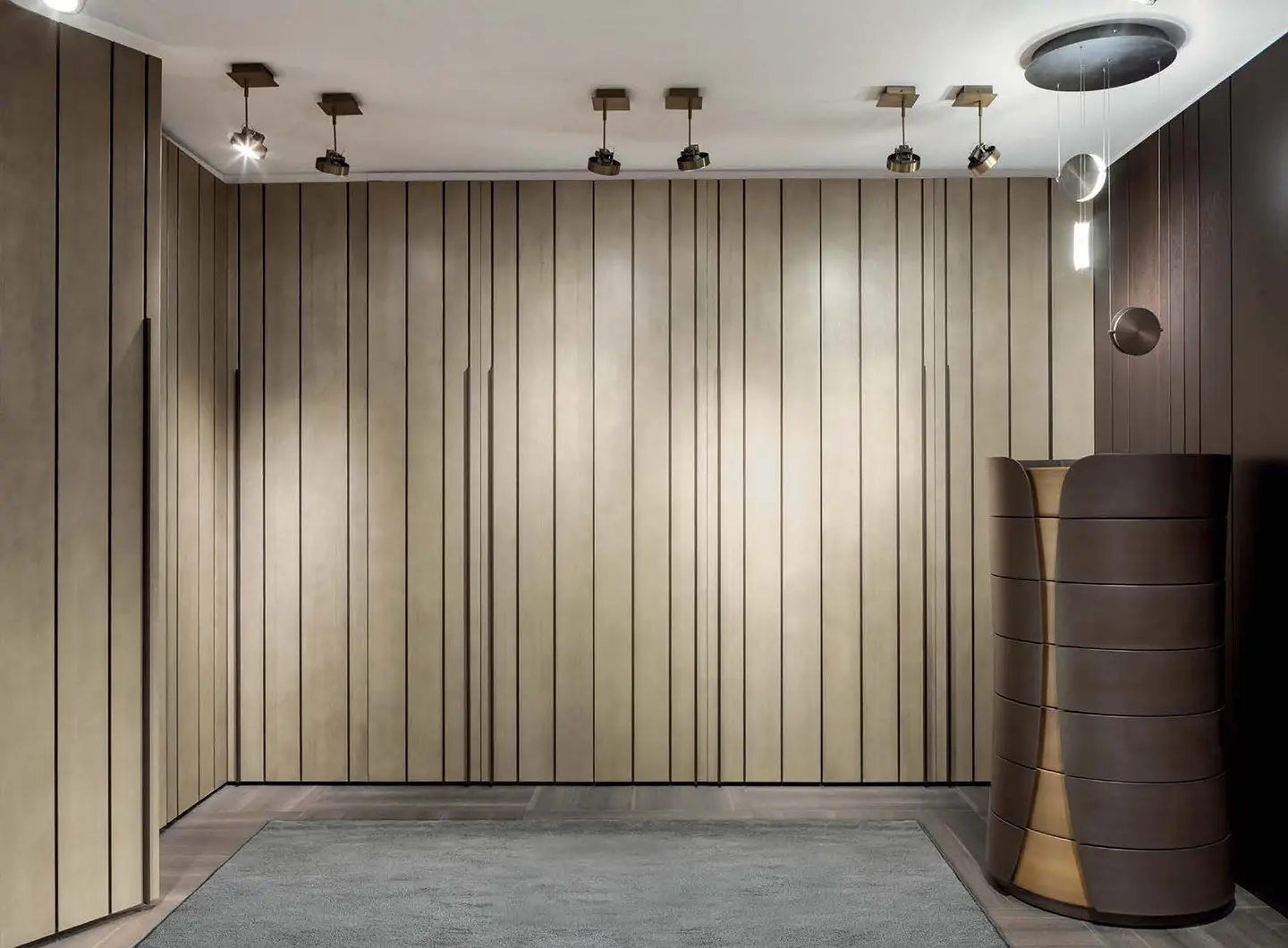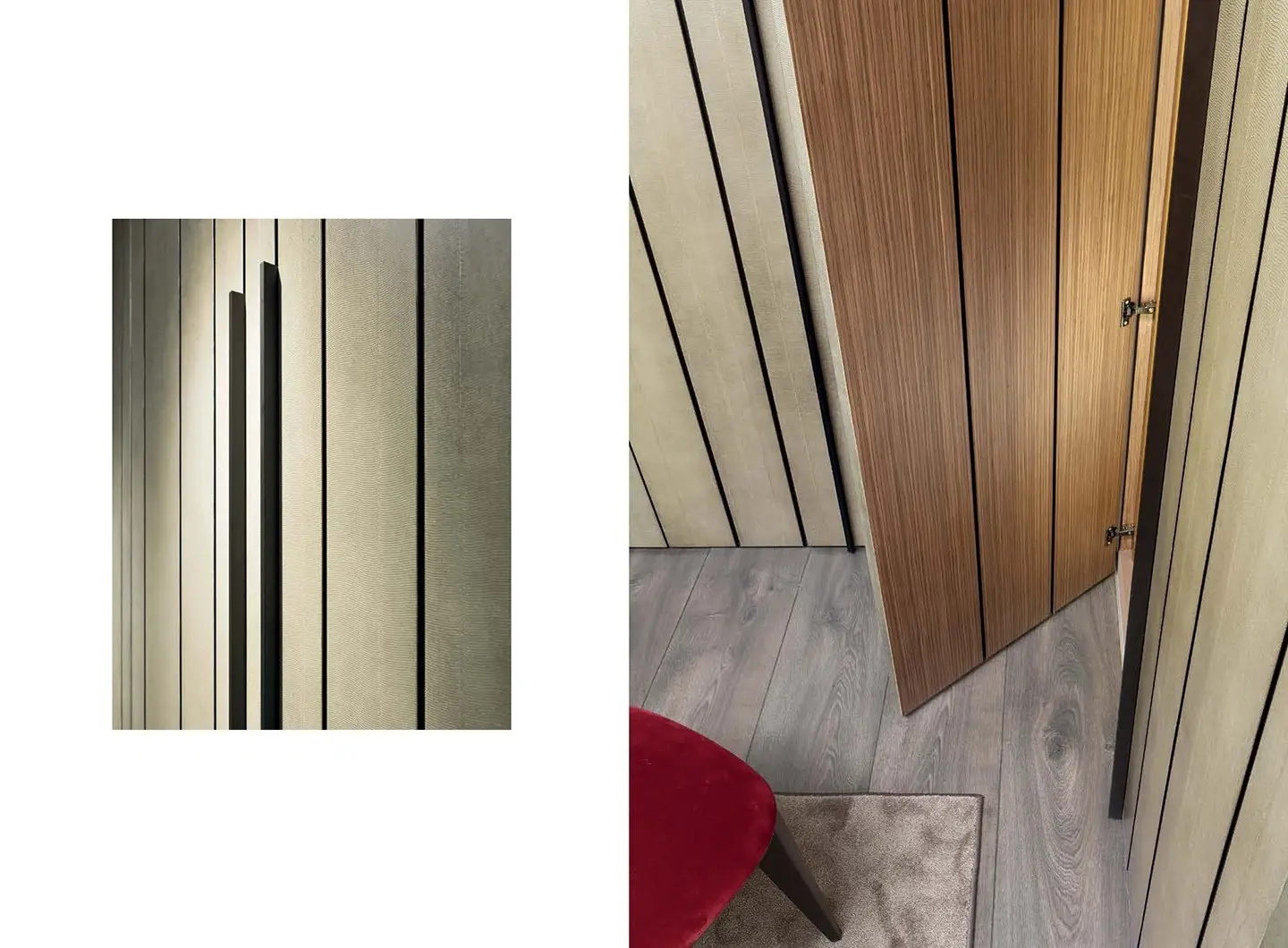 The Line collection is completed by a range of doors and wall panels, and a walk-in closet system.
The Line collection boasts a variety of made-to-measure products such as doors, wall panels and wardrobes for the day and night areas, in which the usual design elegance is combined with the practicality of drawers, shelves and other stylish accessories: the result it is a sophisticated yet extremely functional system.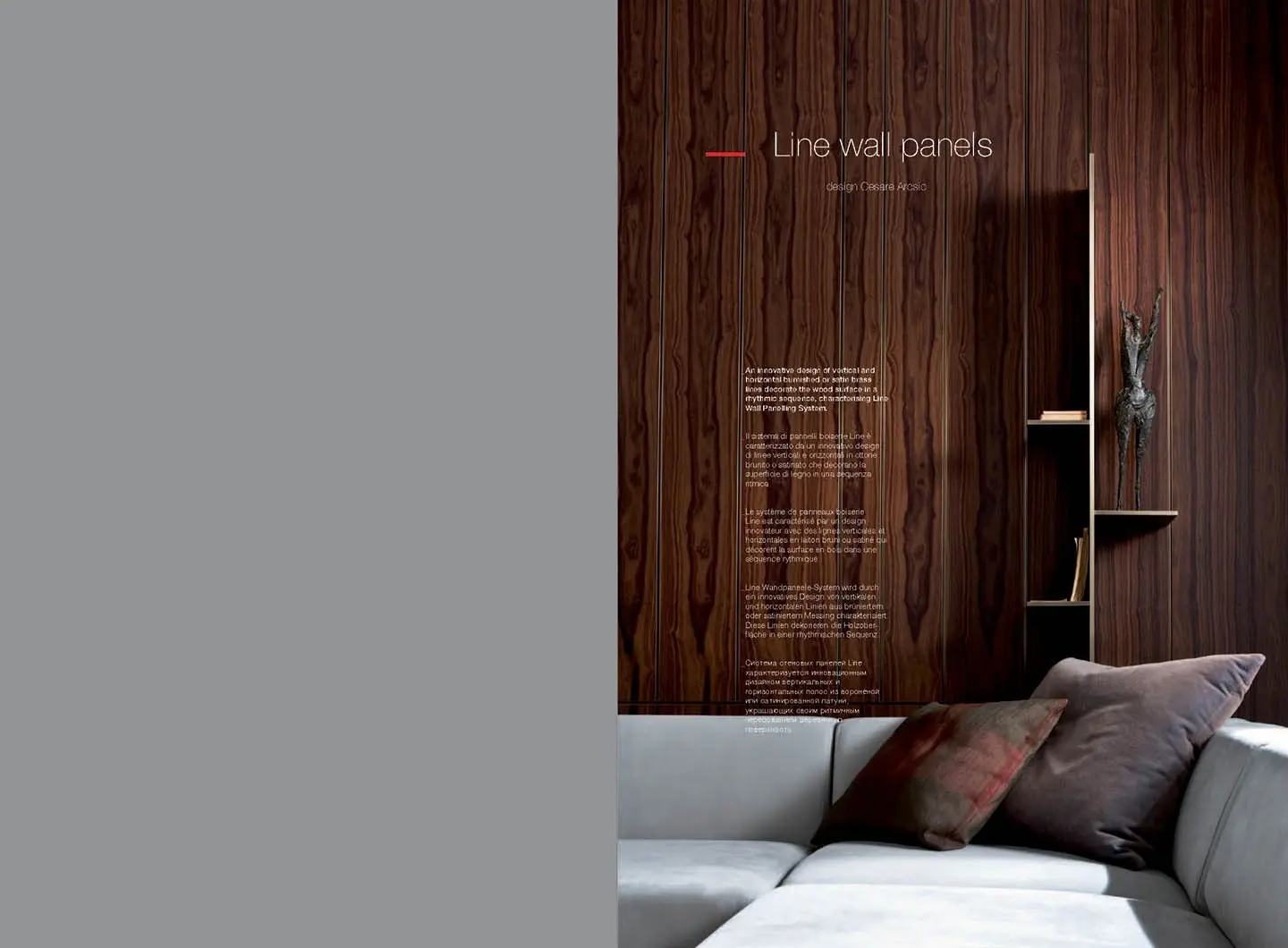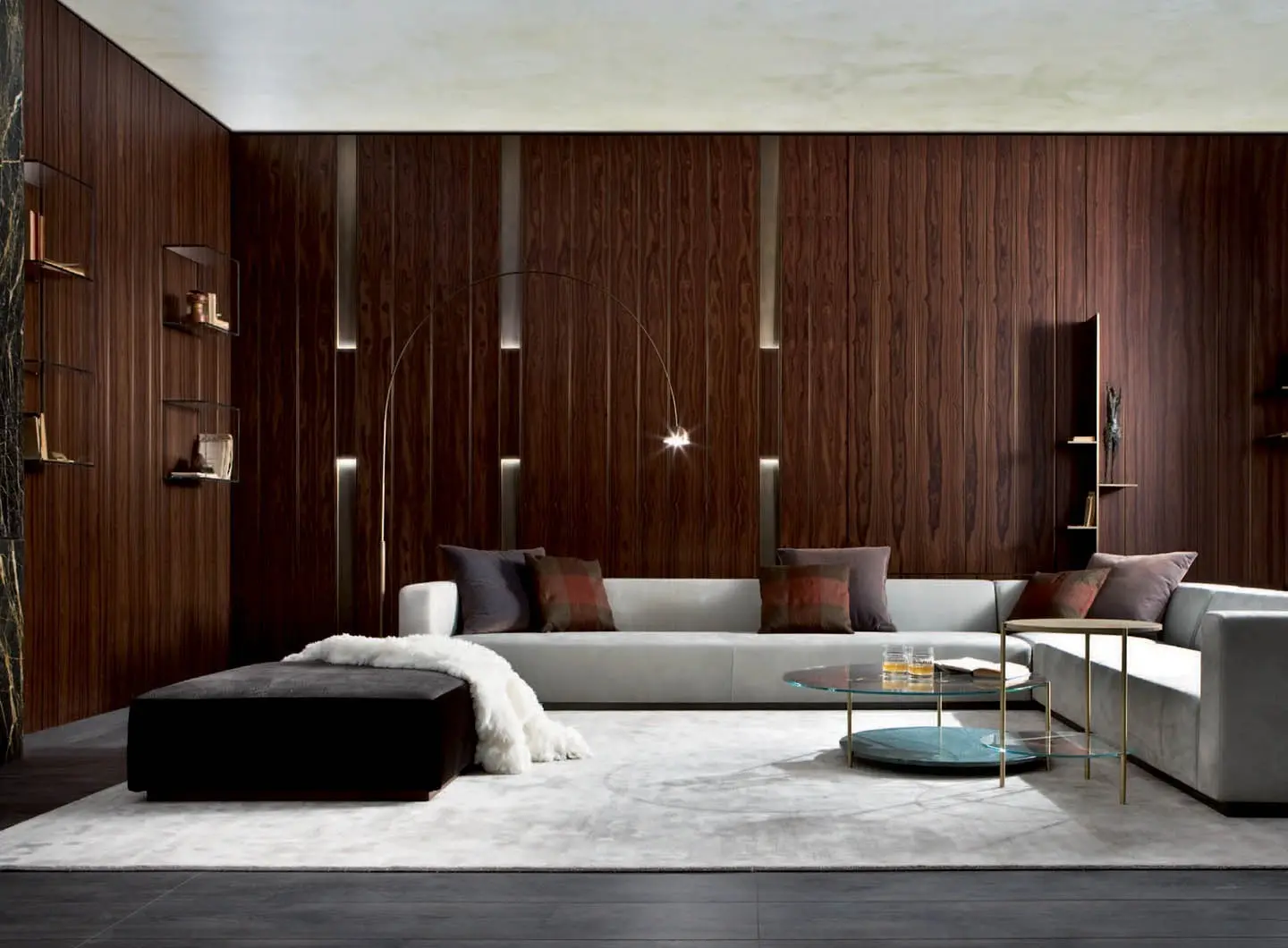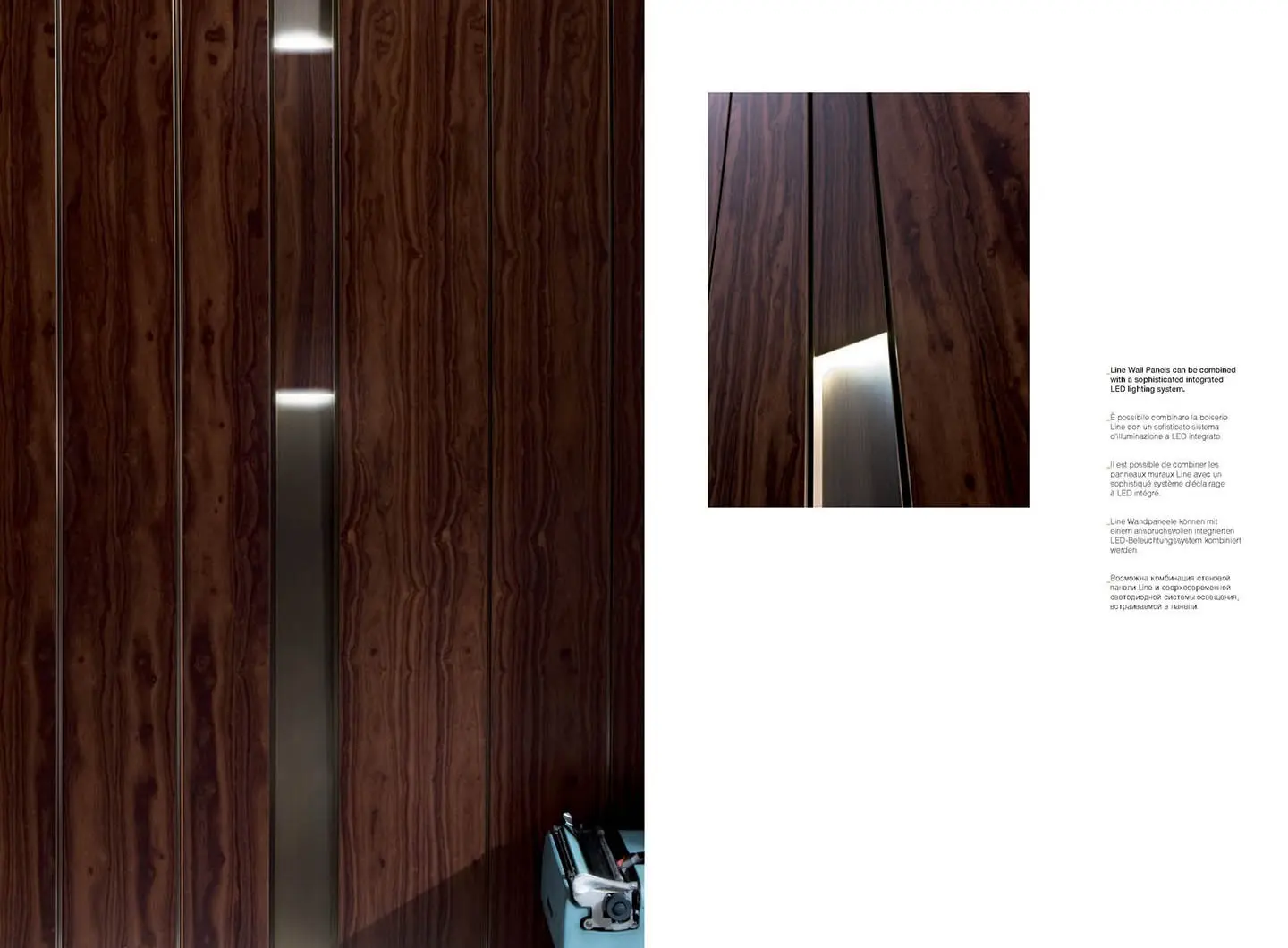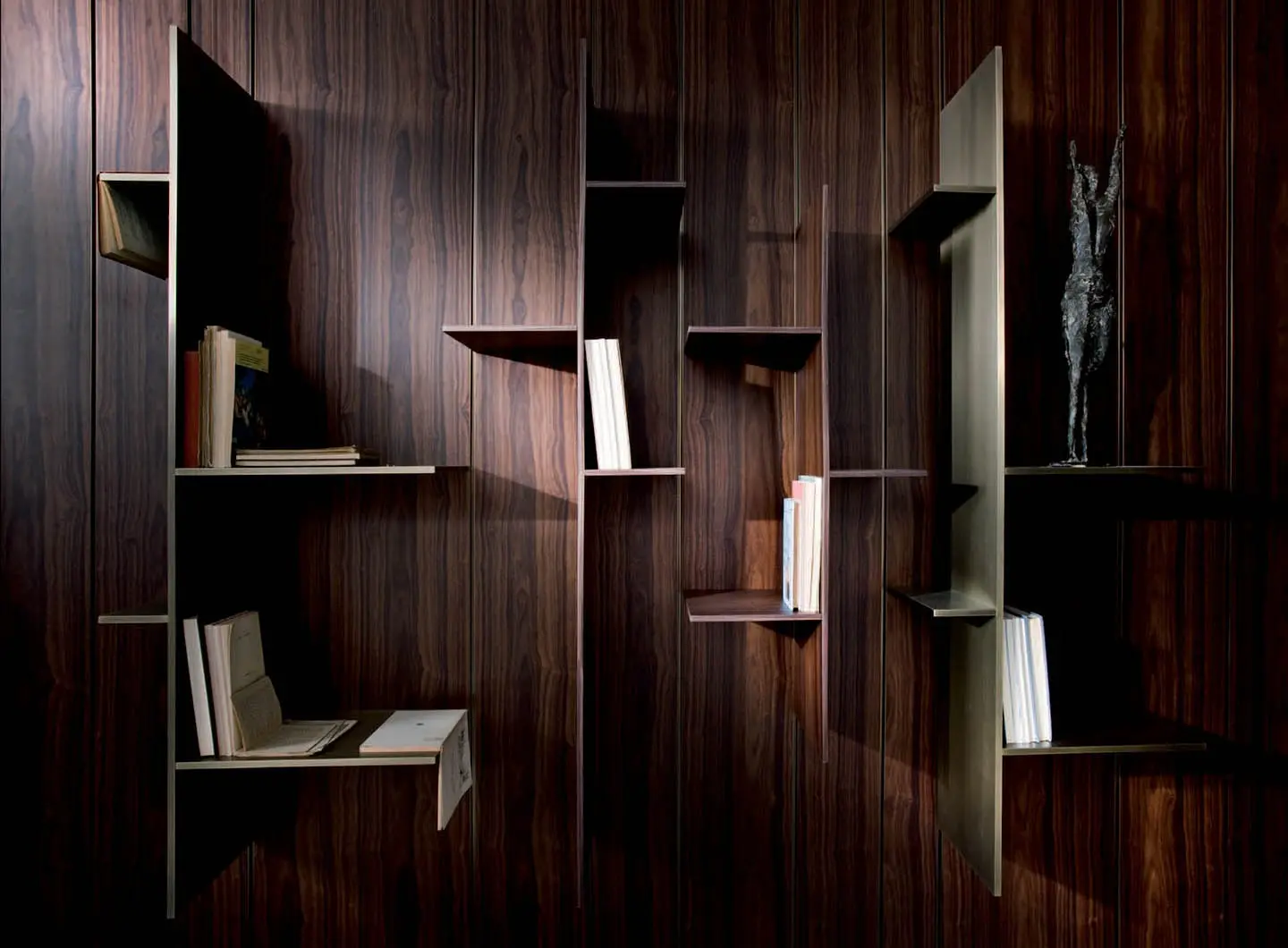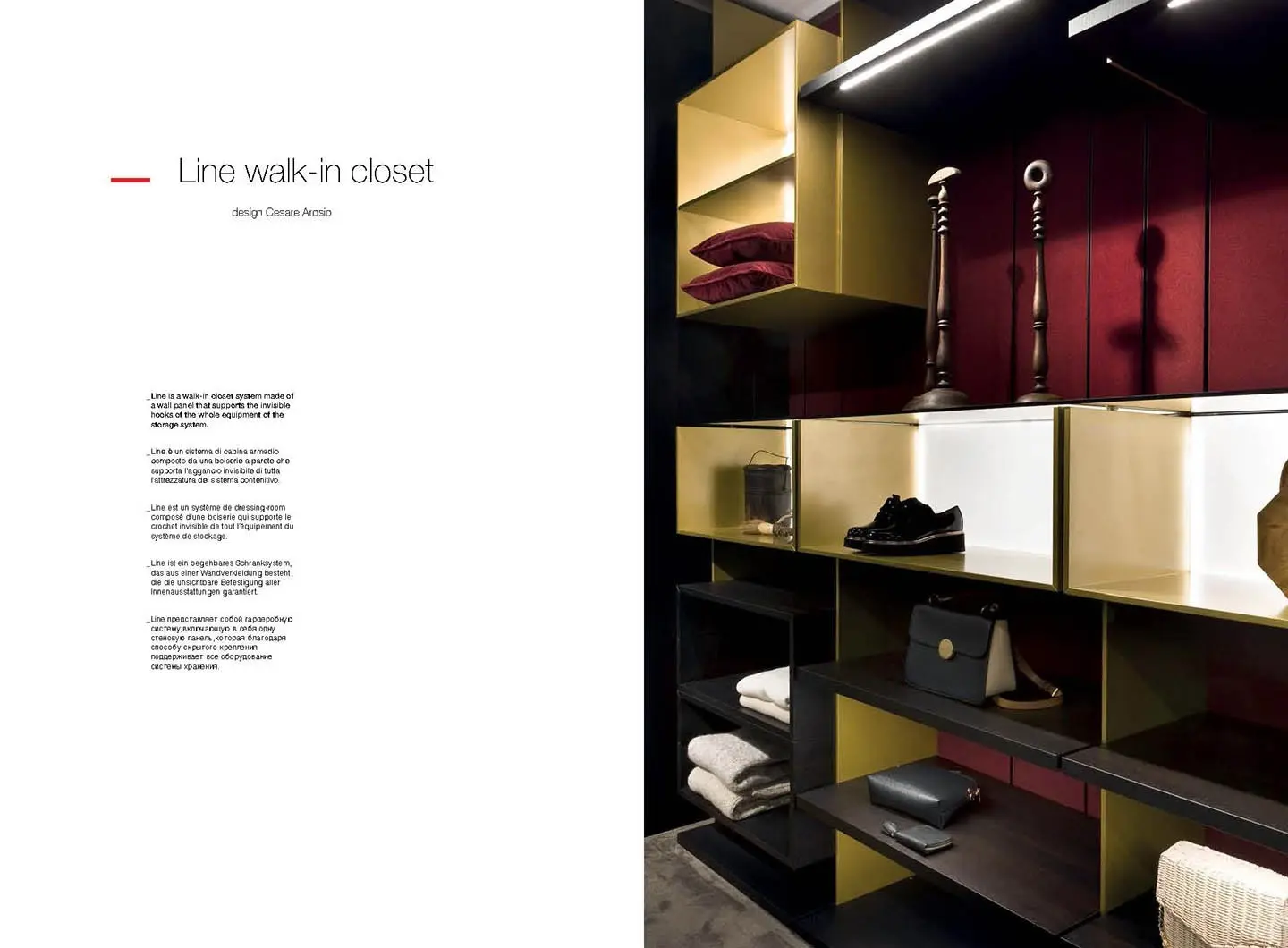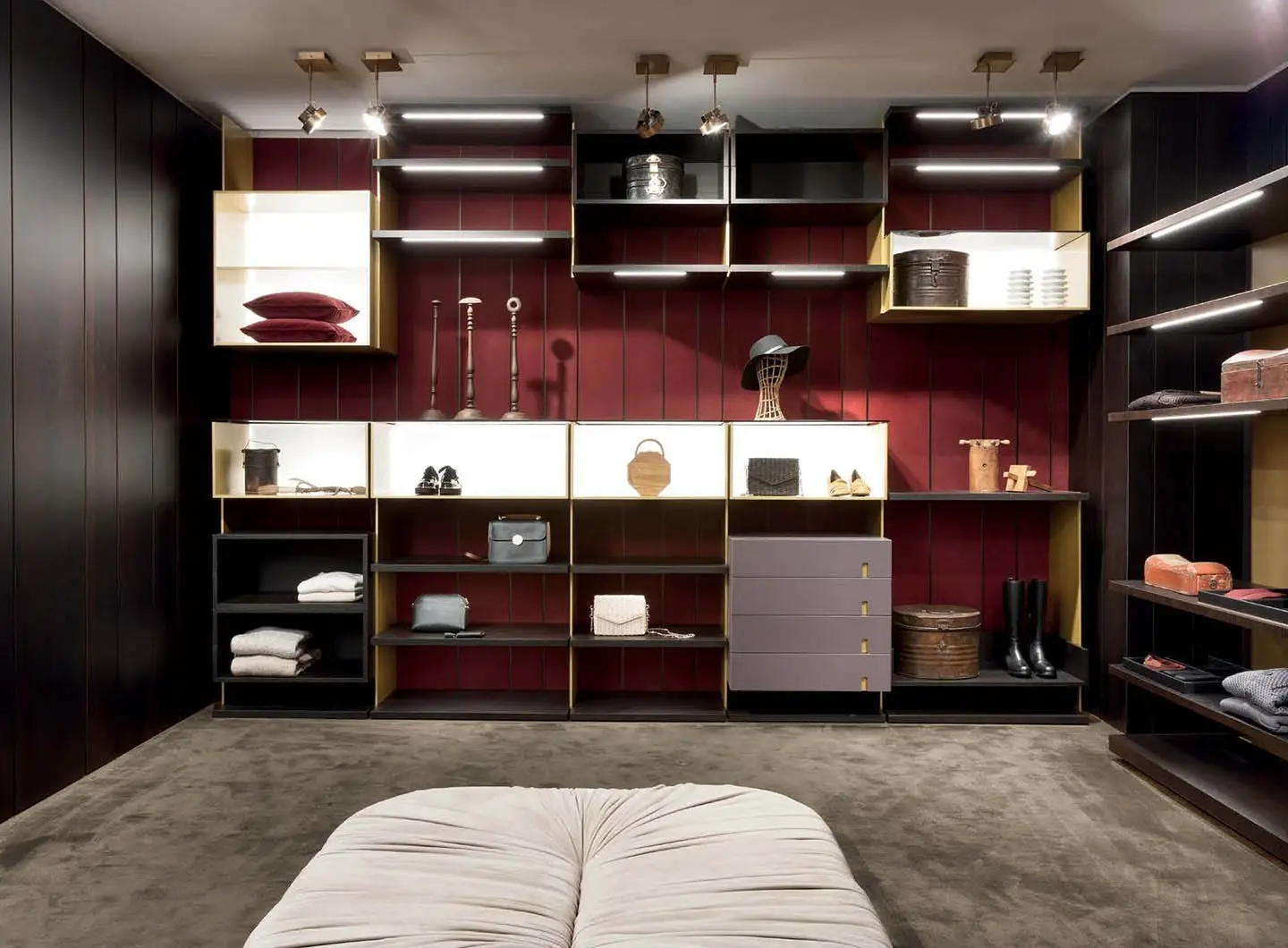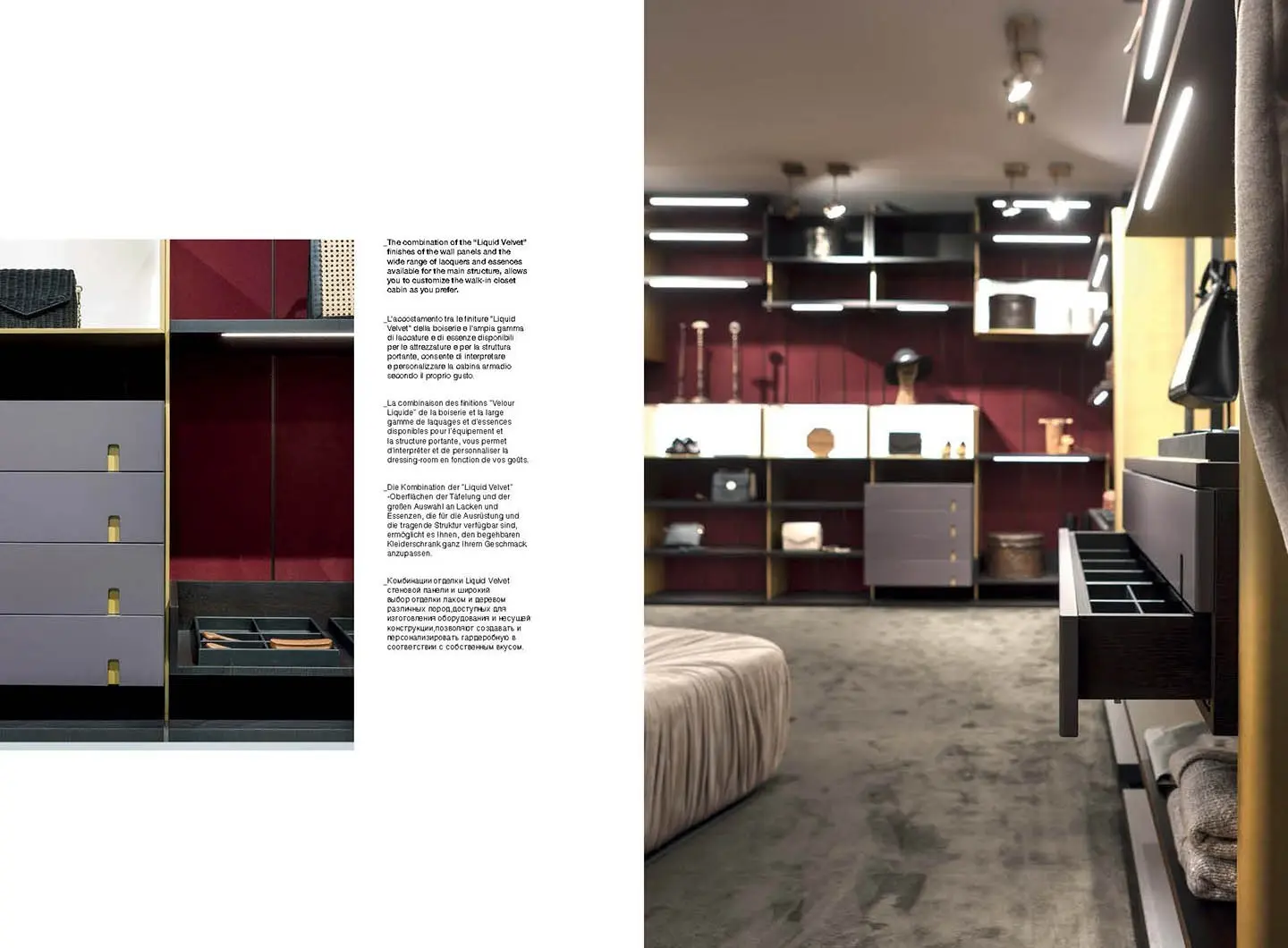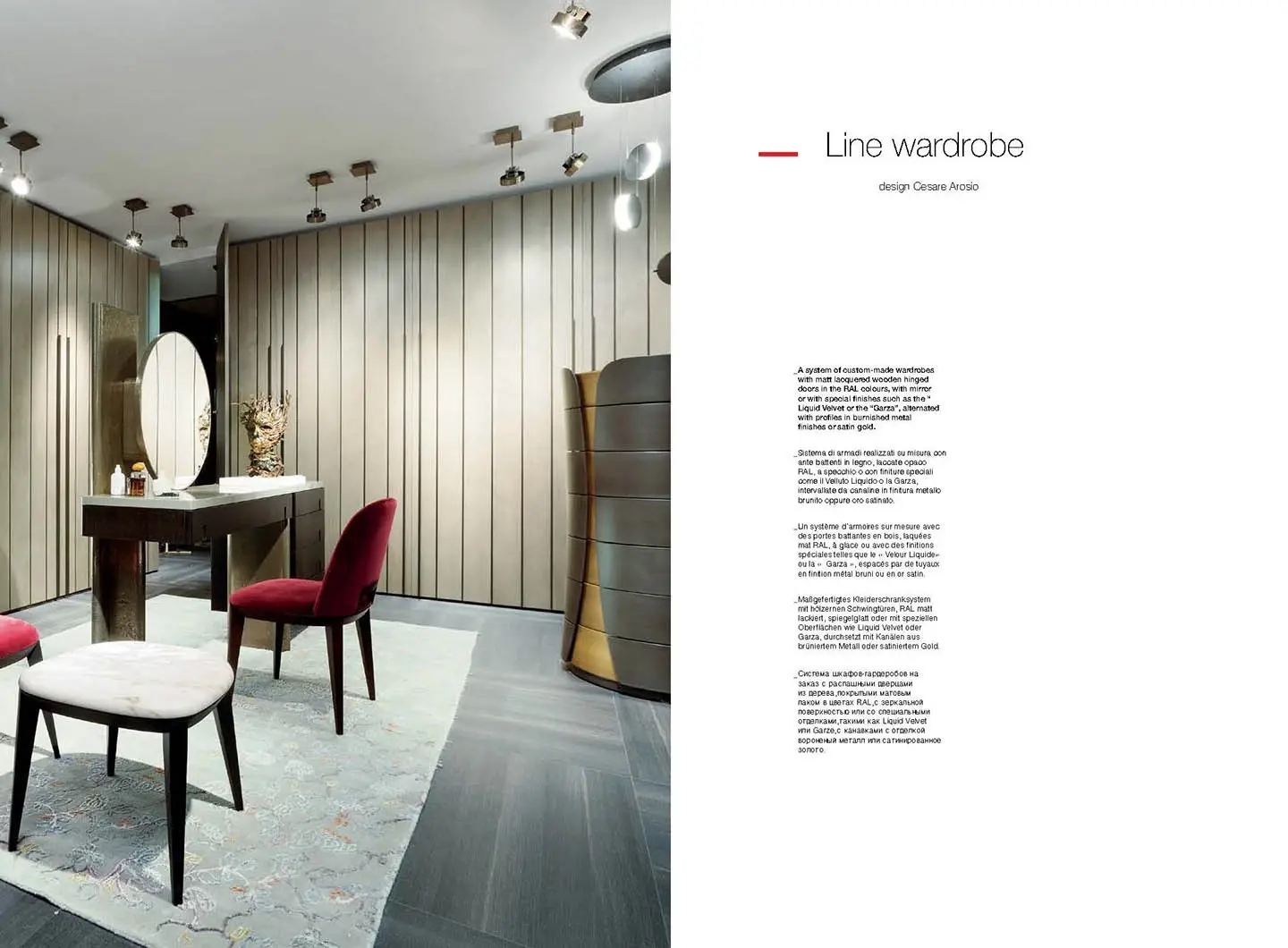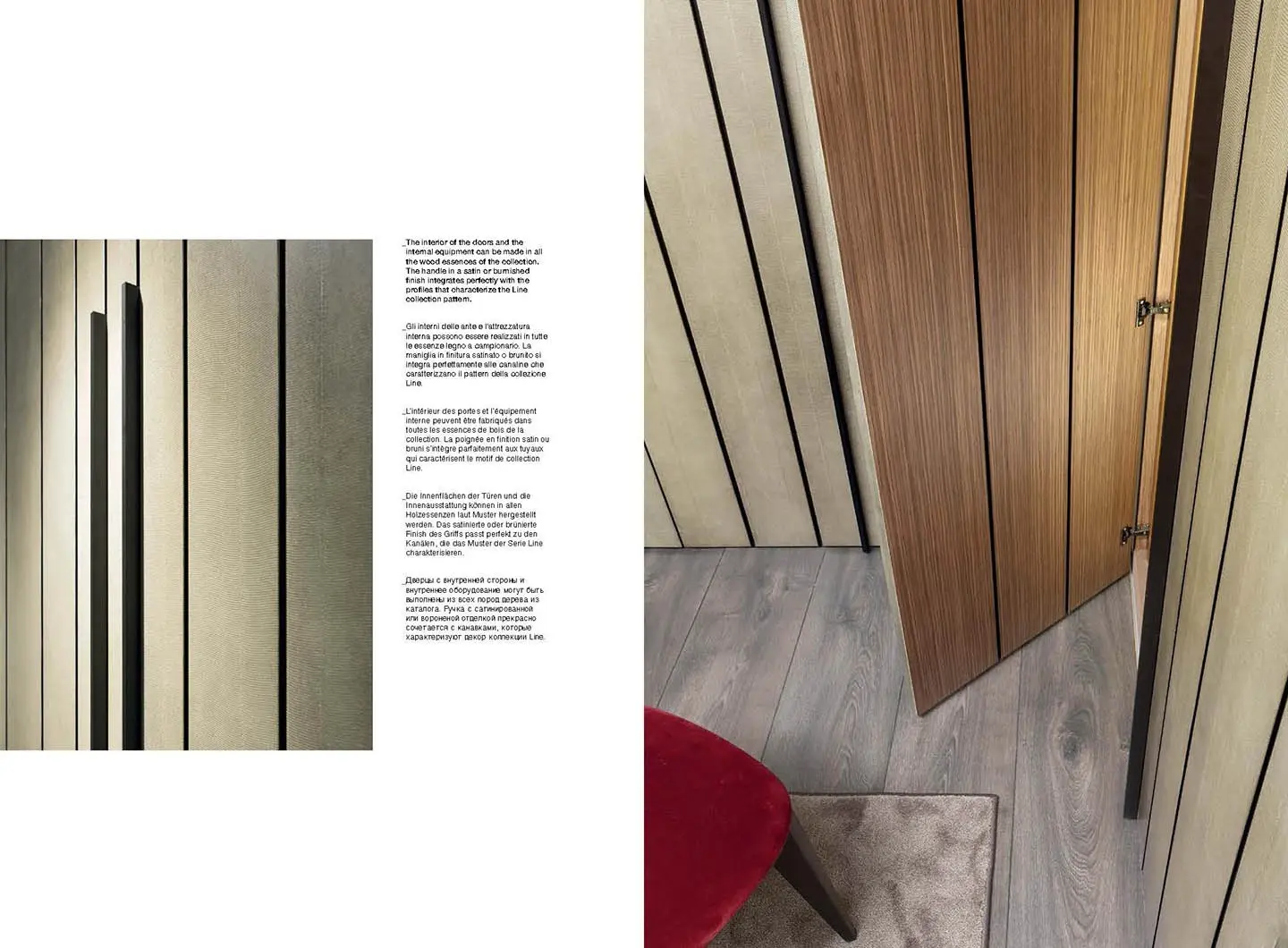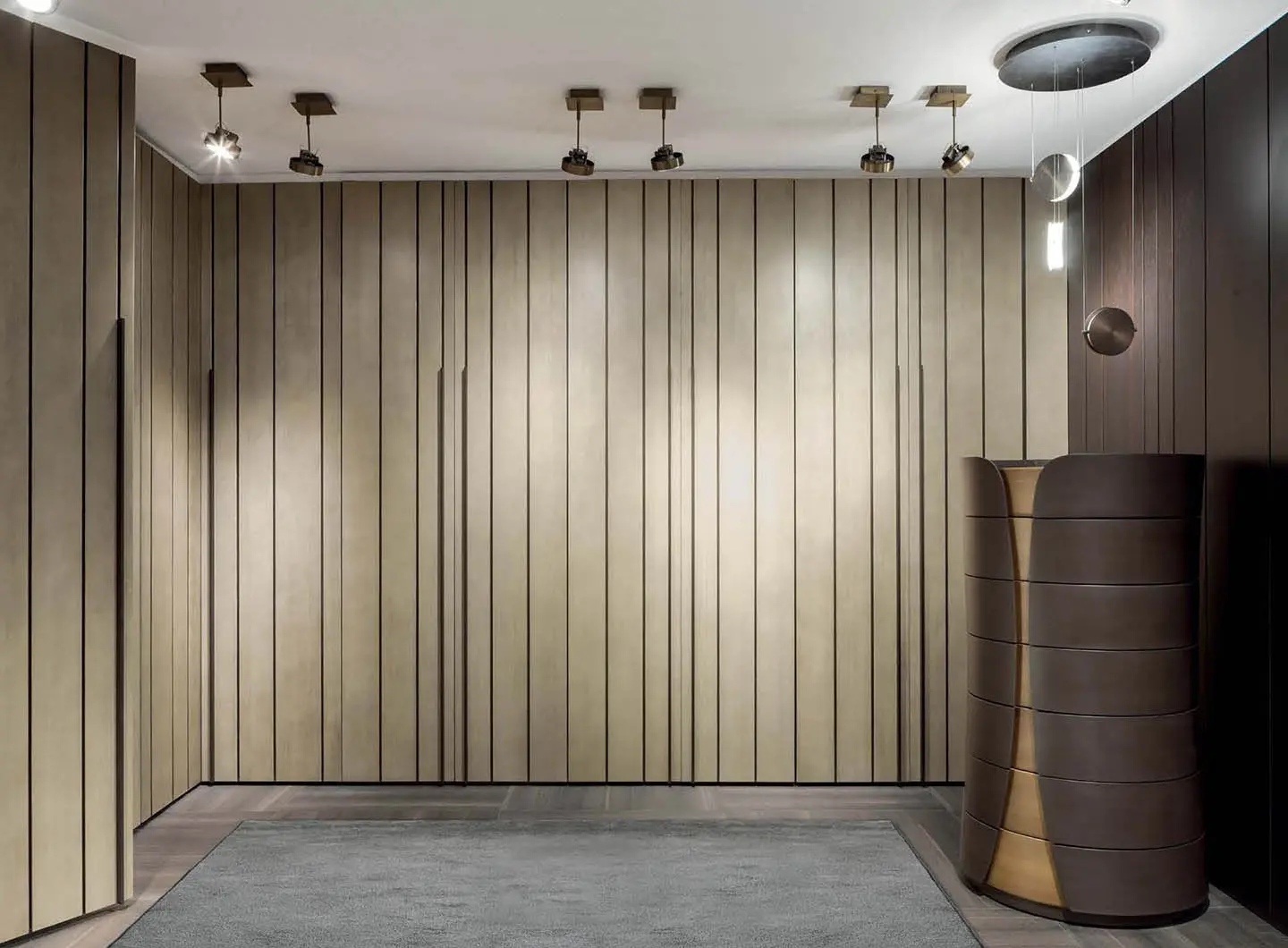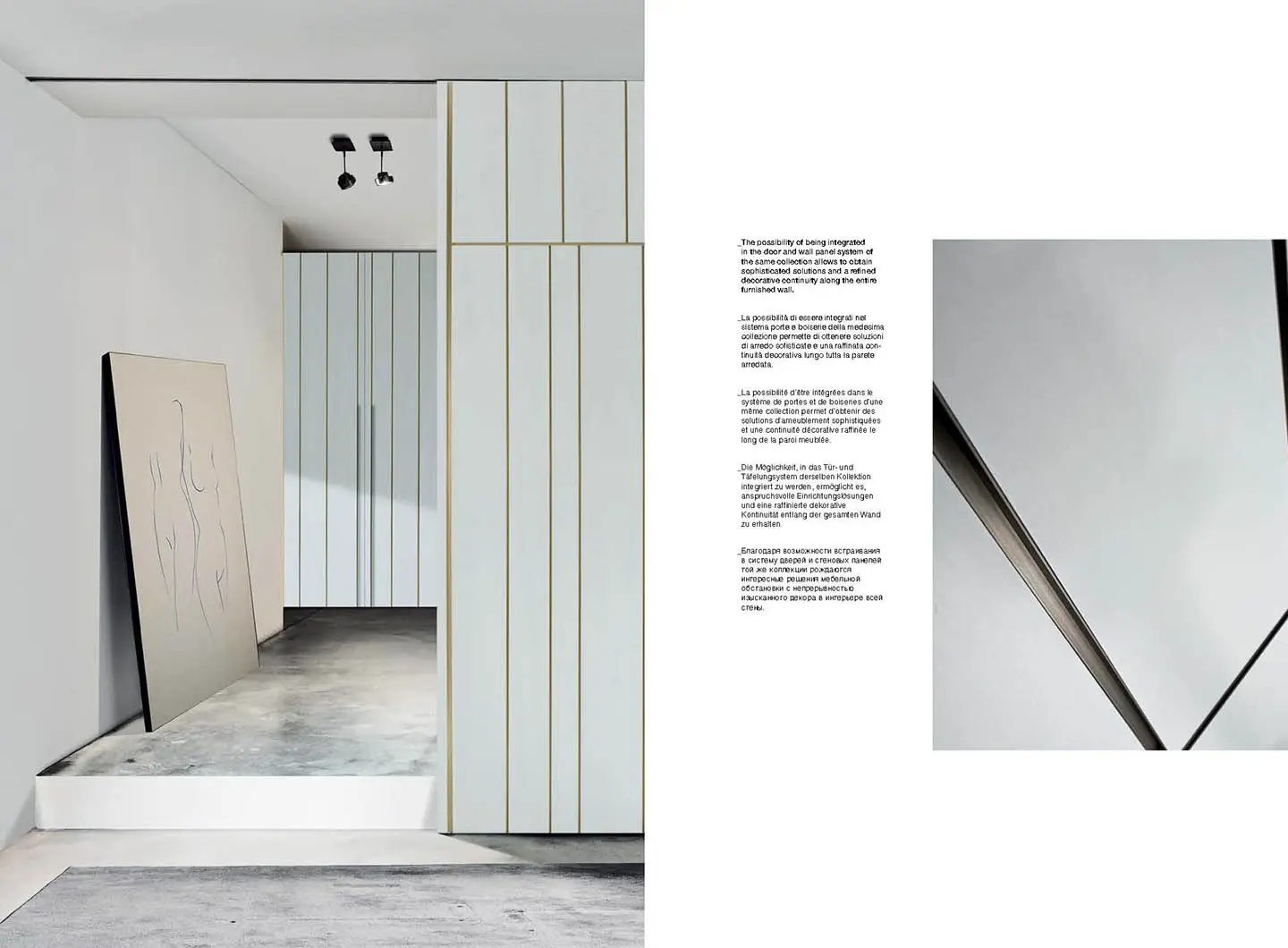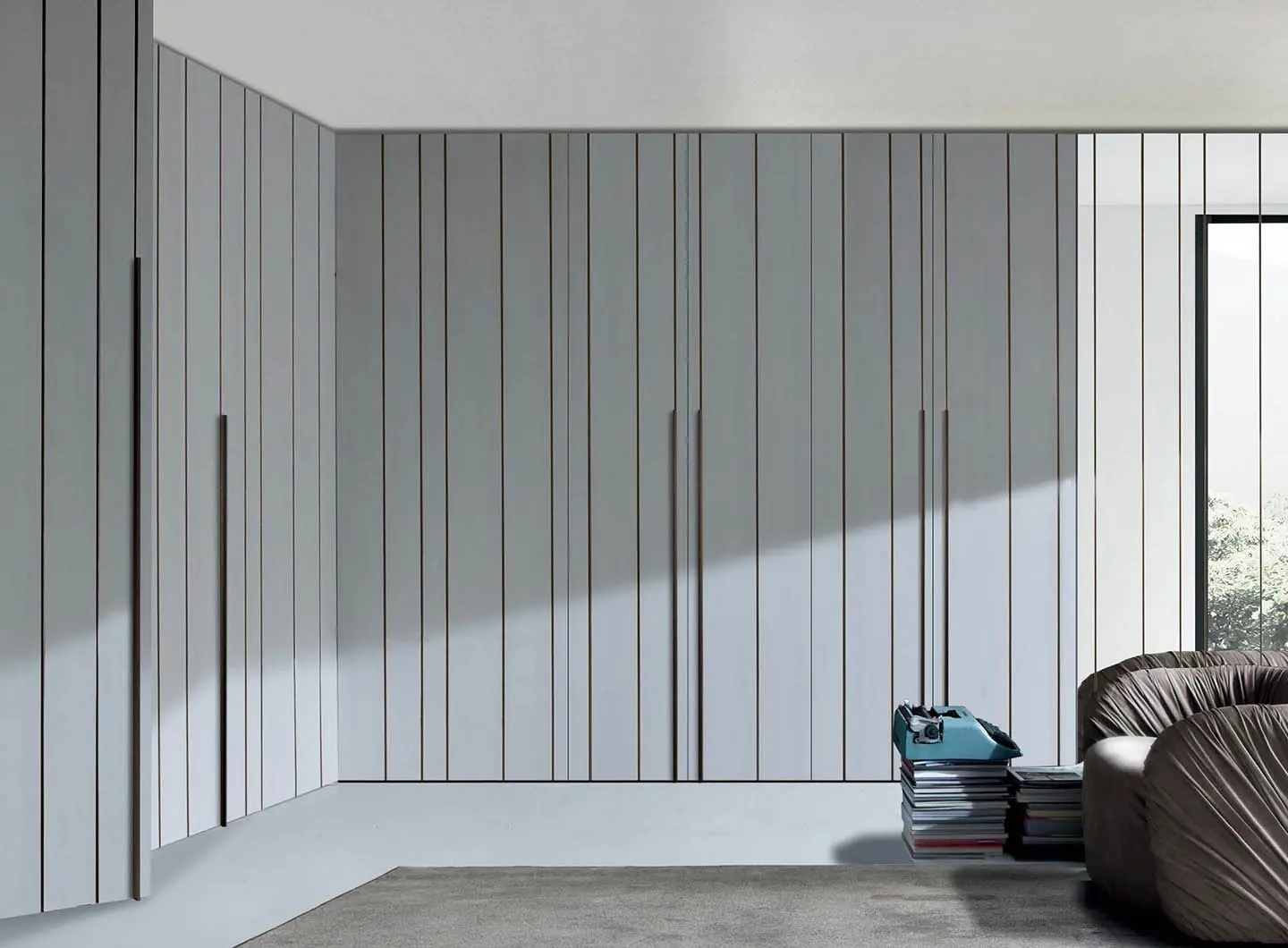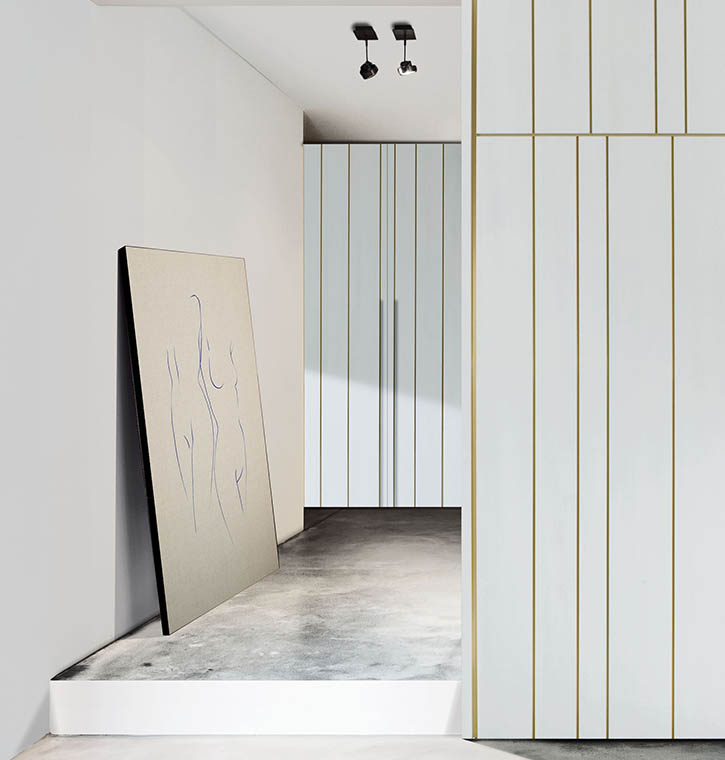 Product description
Made-to-measure Wardrobe featuring the distinctive Line "gold" or "brown" metal profiles. Available with integrated LED lighting. Equipped with drawers, shelves, hangers and various accessories.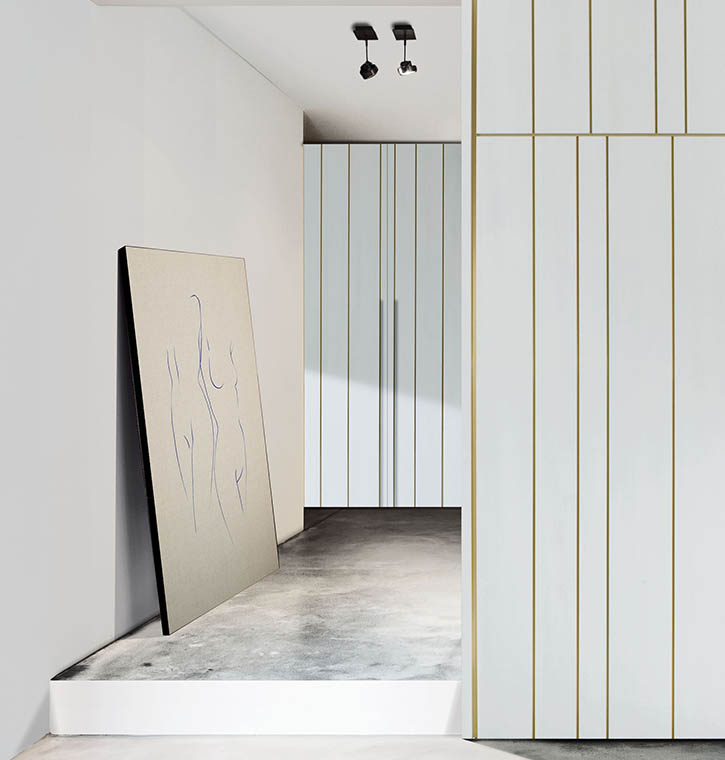 Product name
Line Wardrobe
Characteristics
equipped, custom, modular
Dimensions
Made-to-Measure, Modular and Customizable in Dimensions and Finishes
Product sheet
Technical Sheet

Collection
Wardrobes

Official website
Line Wardrobe

BRAND SELECTION
OUR PRODUCTS