Onda Wall Panels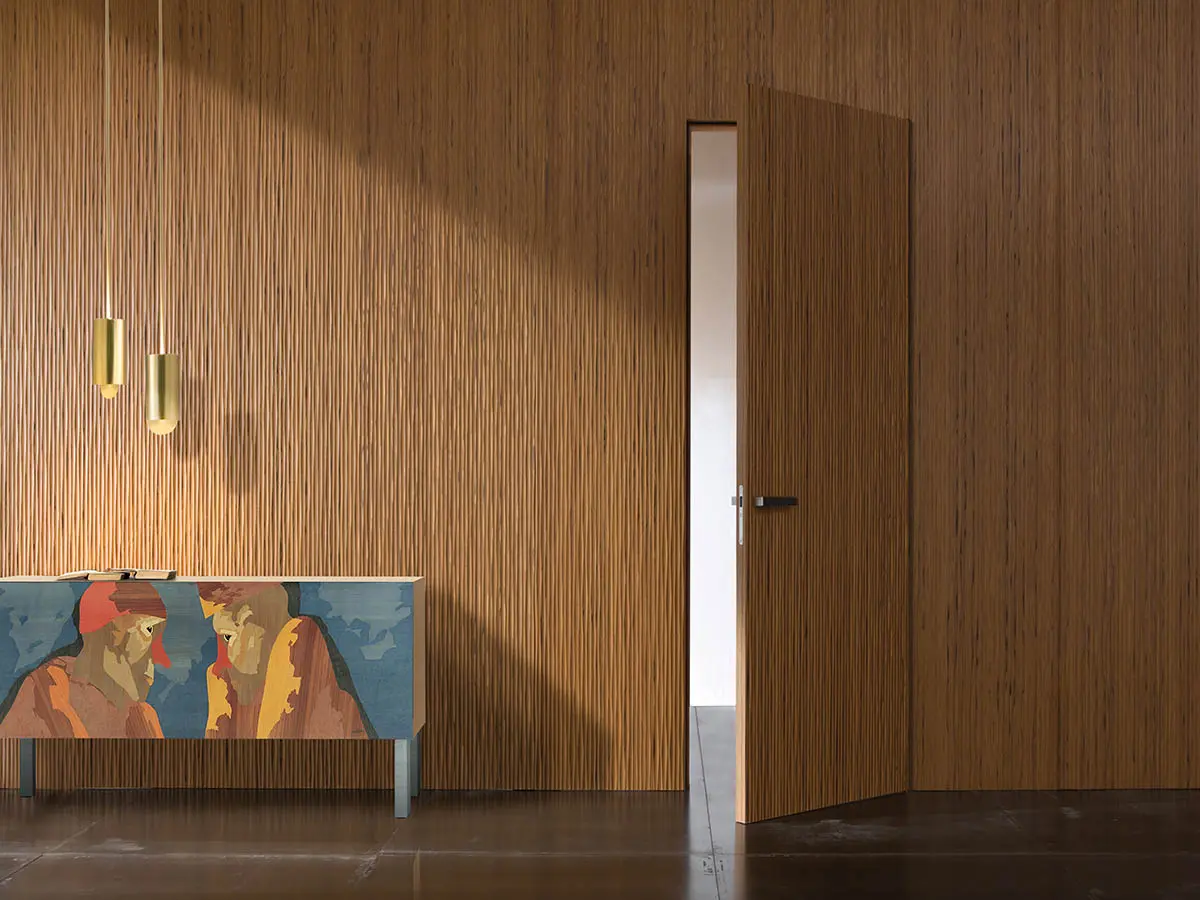 Onda Wall Panels are characterized by a sinuous vertical or horizontal carvings that create an interesting game of lights and shadows.
The sinuous carving, designed by Rizzatto and realized by skilful craftsmen, emphasizes the elegance of the environment where these panels are placed.
The characteristic design of Onda panels exemplifies the meticulous attention to surface treatment.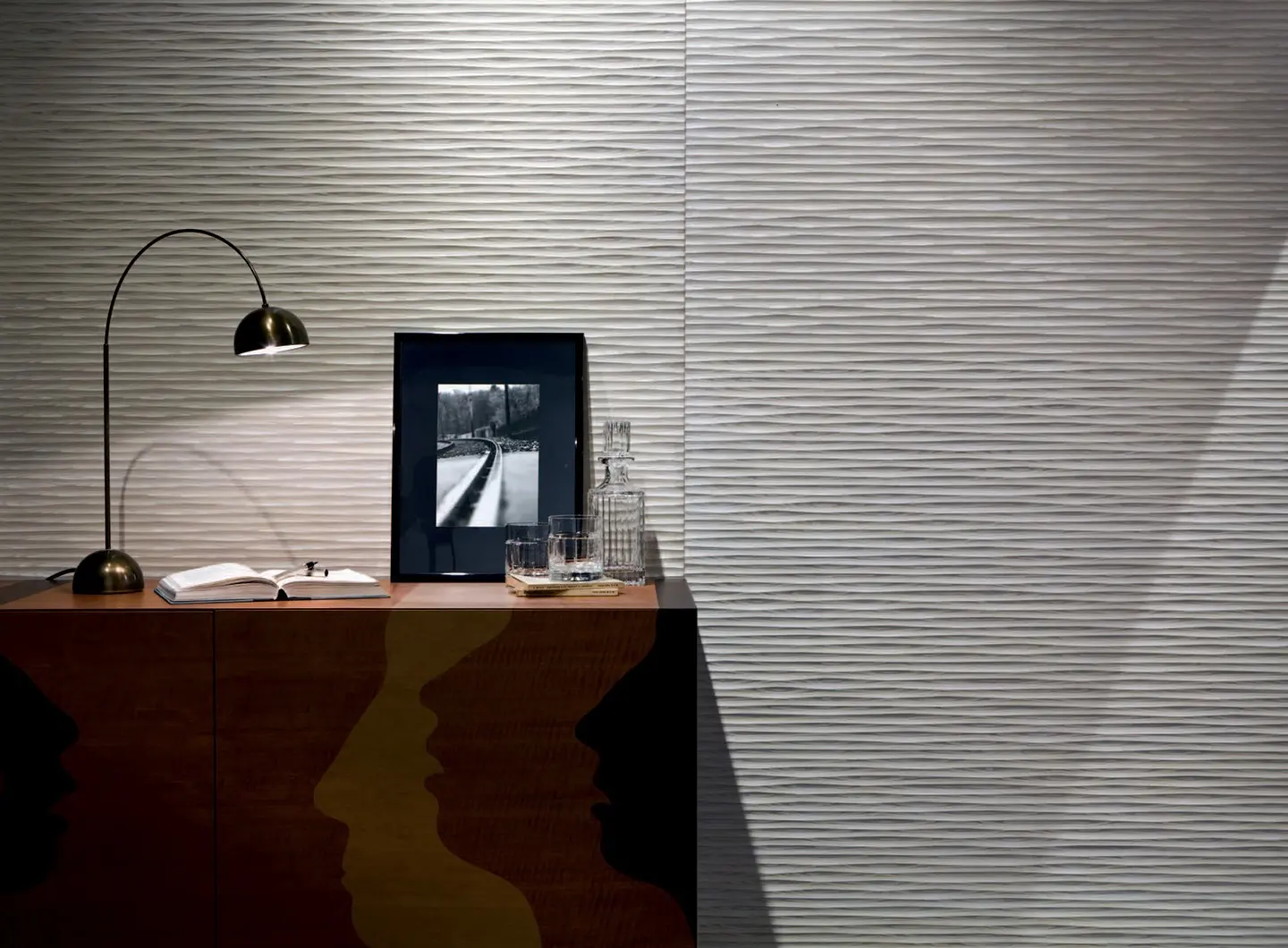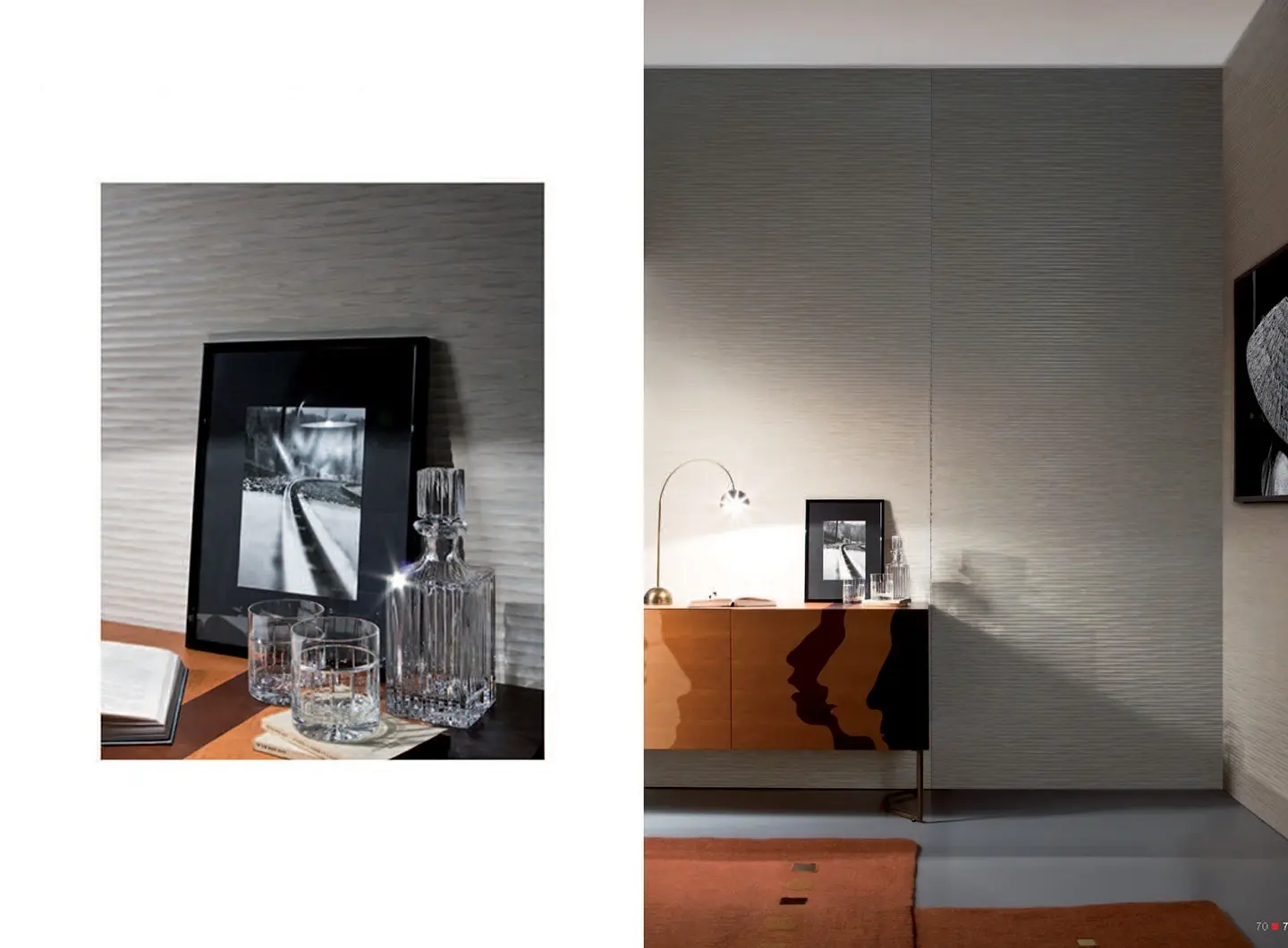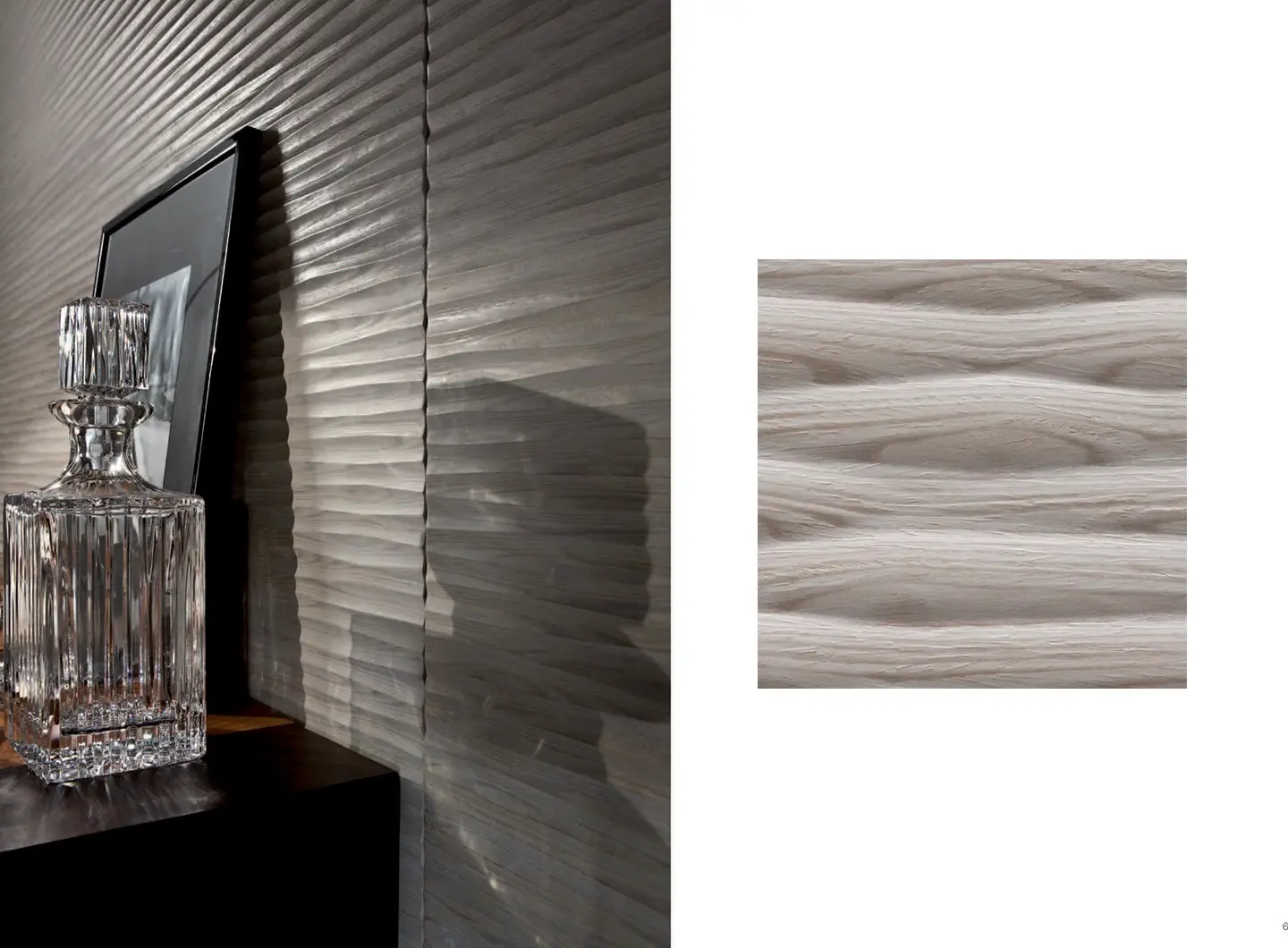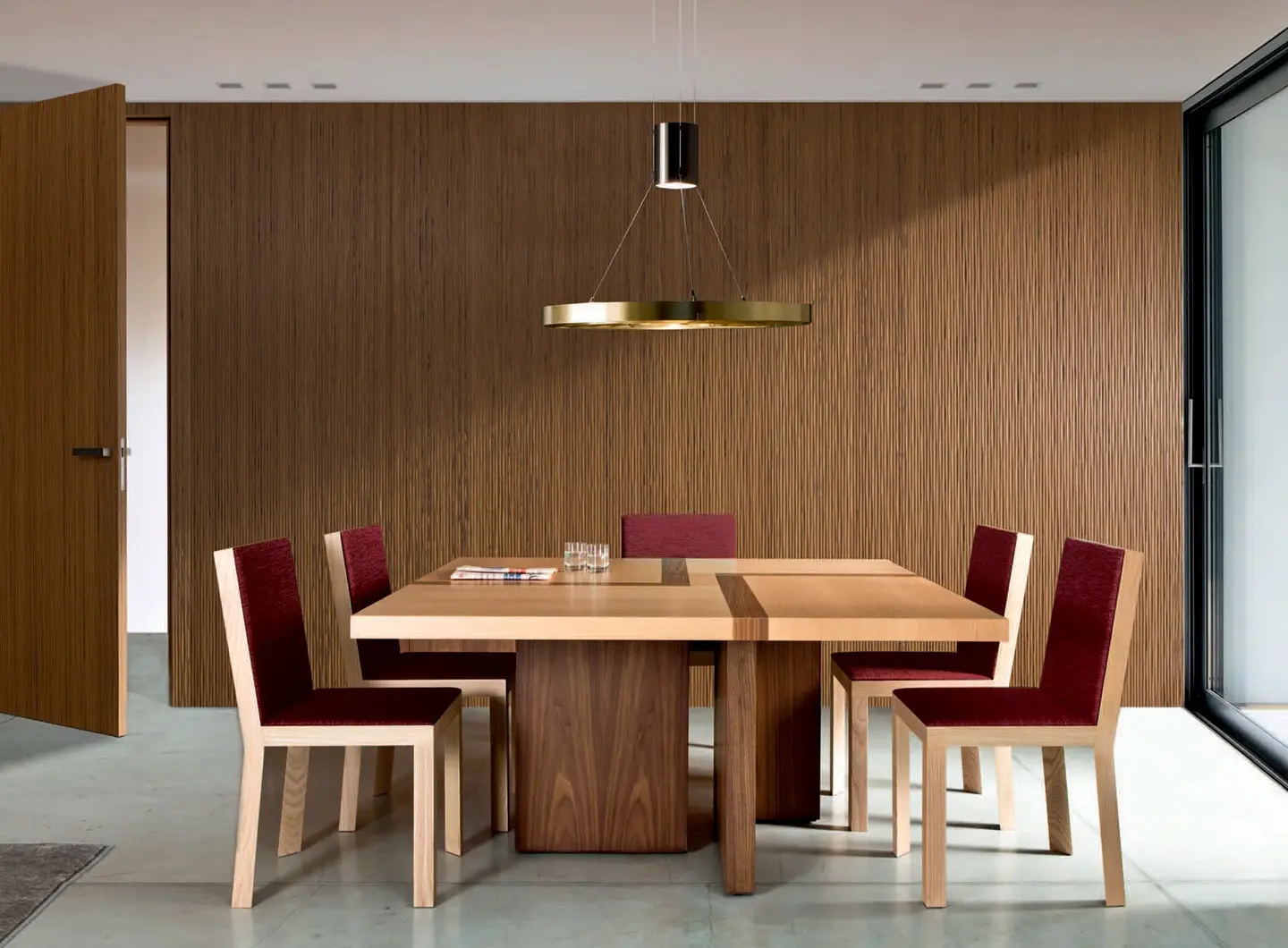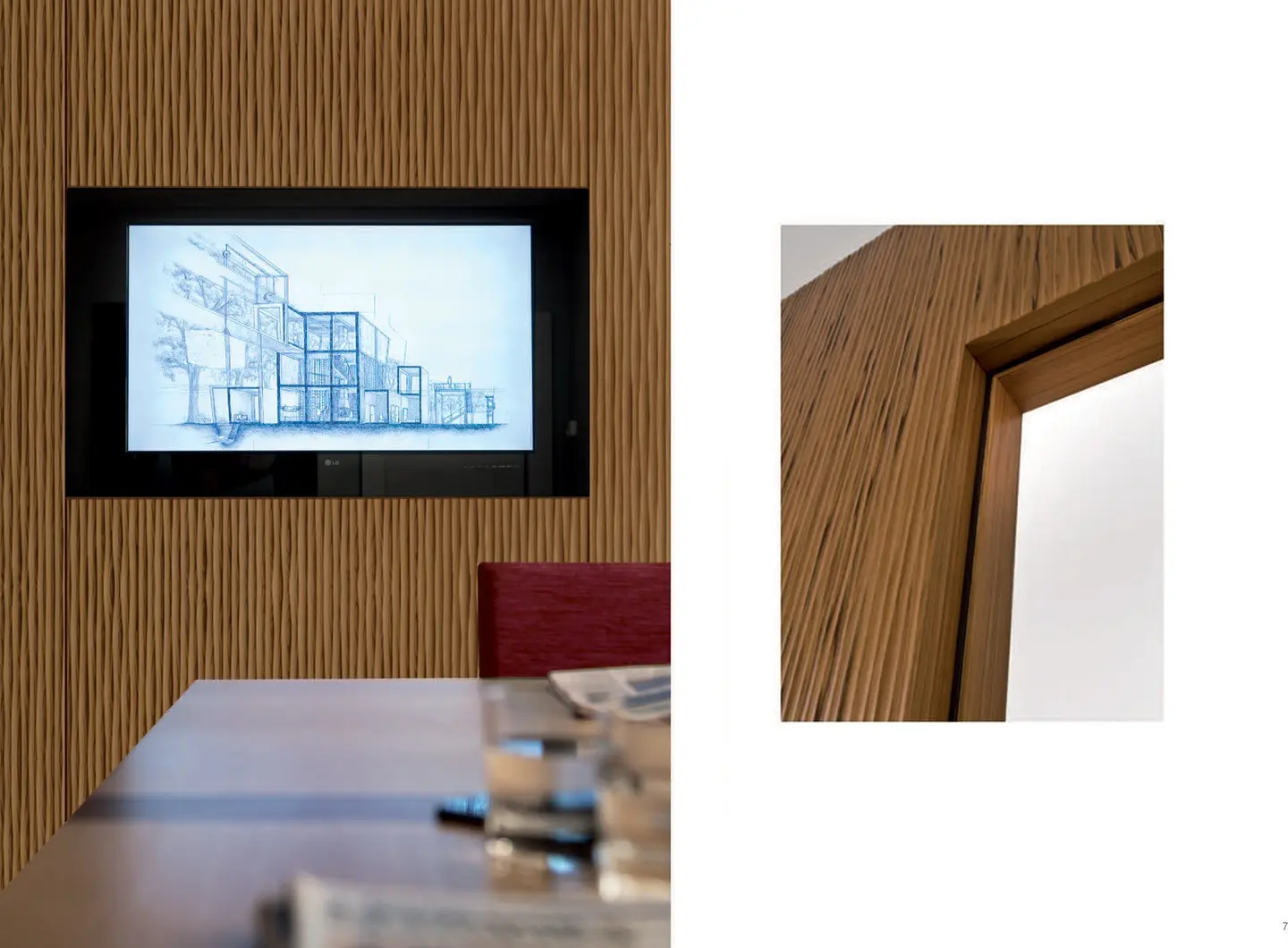 The products in the Onda collection are works of modern art, created to furnish different and unique environments.
The Onda collection, thanks to its elegance and versatility, lends itself to being used in both private and public spaces, and can be inserted in a system of integrated doors, boiseries and wardrobes from the same collection.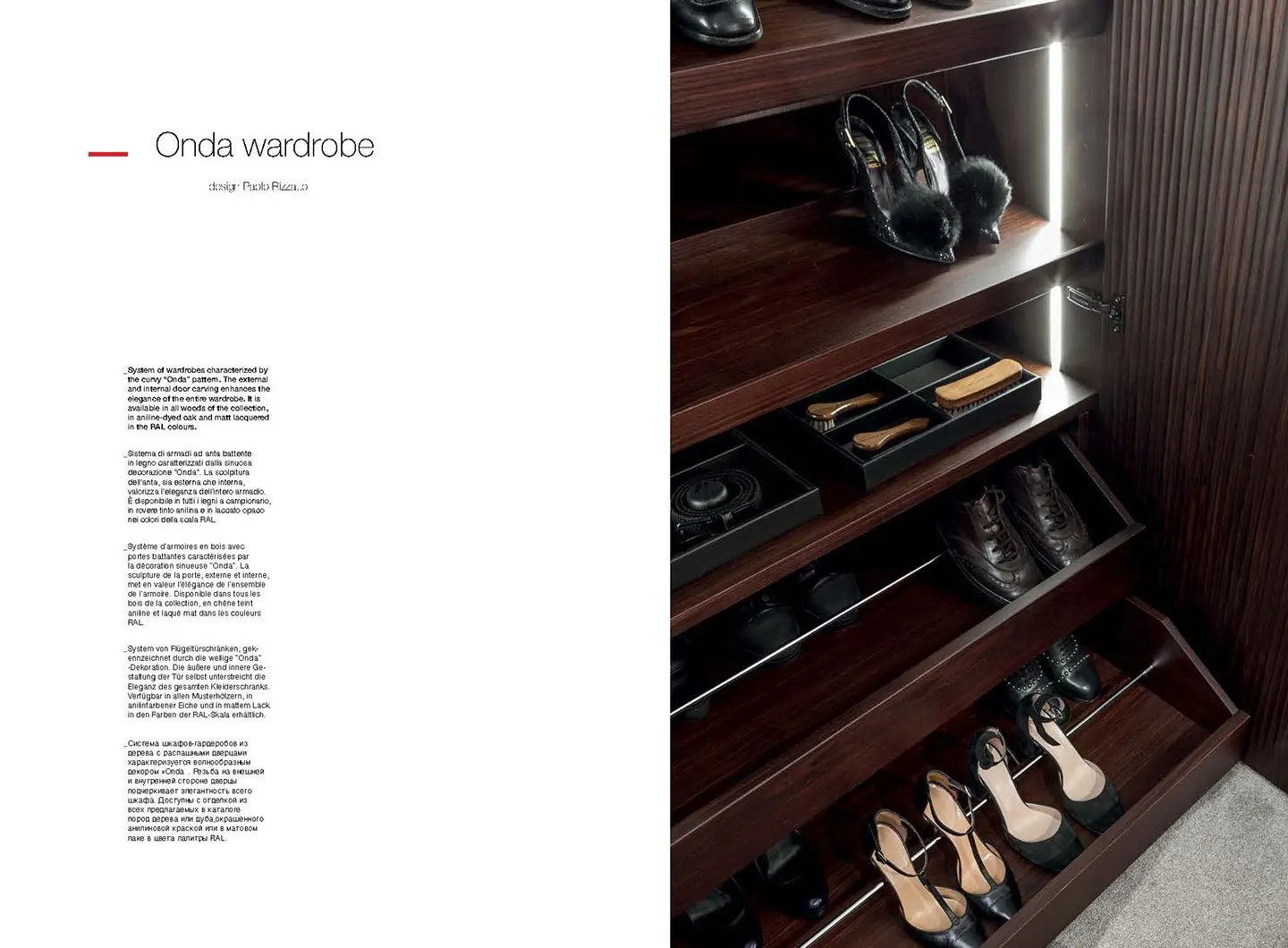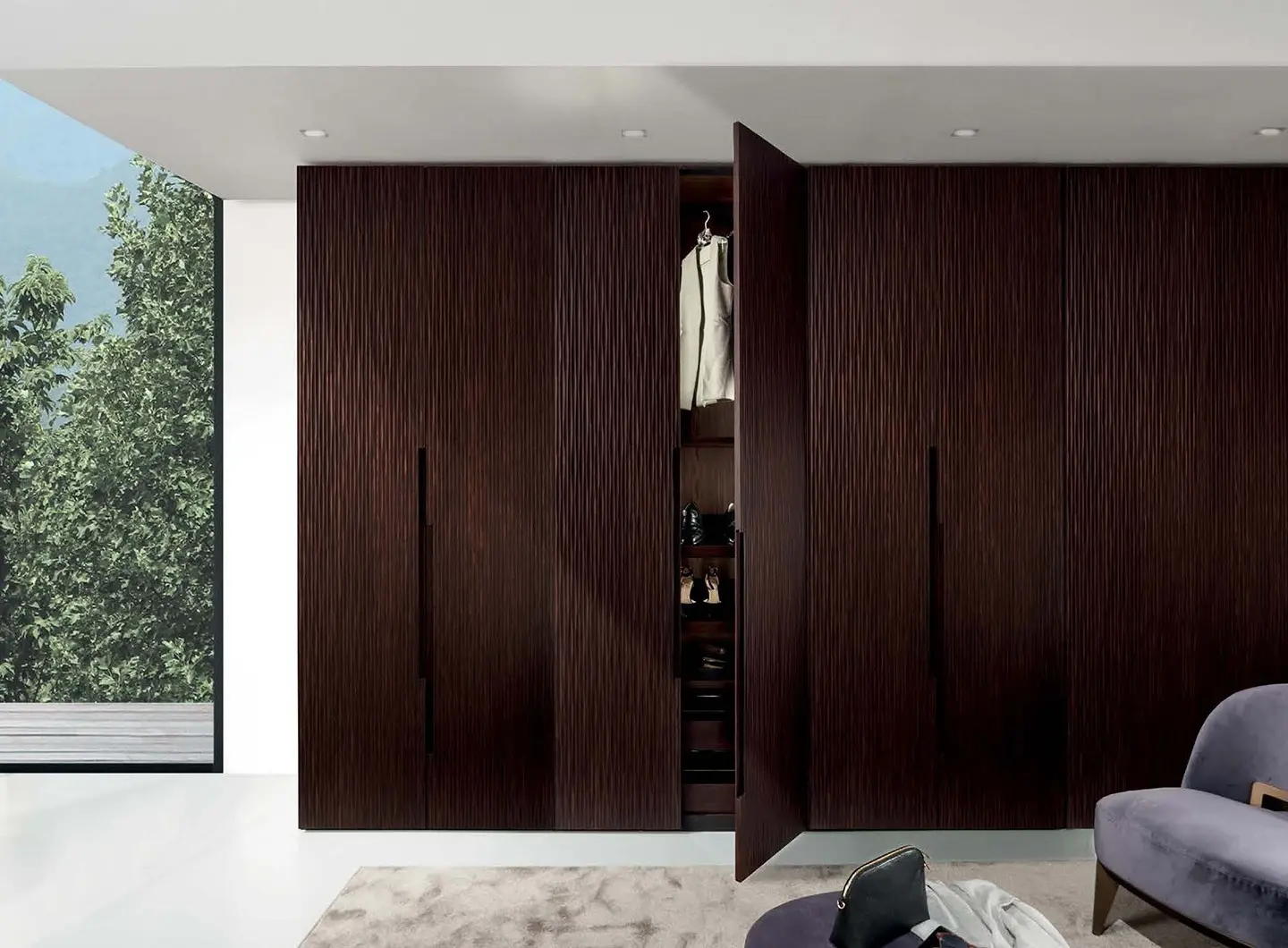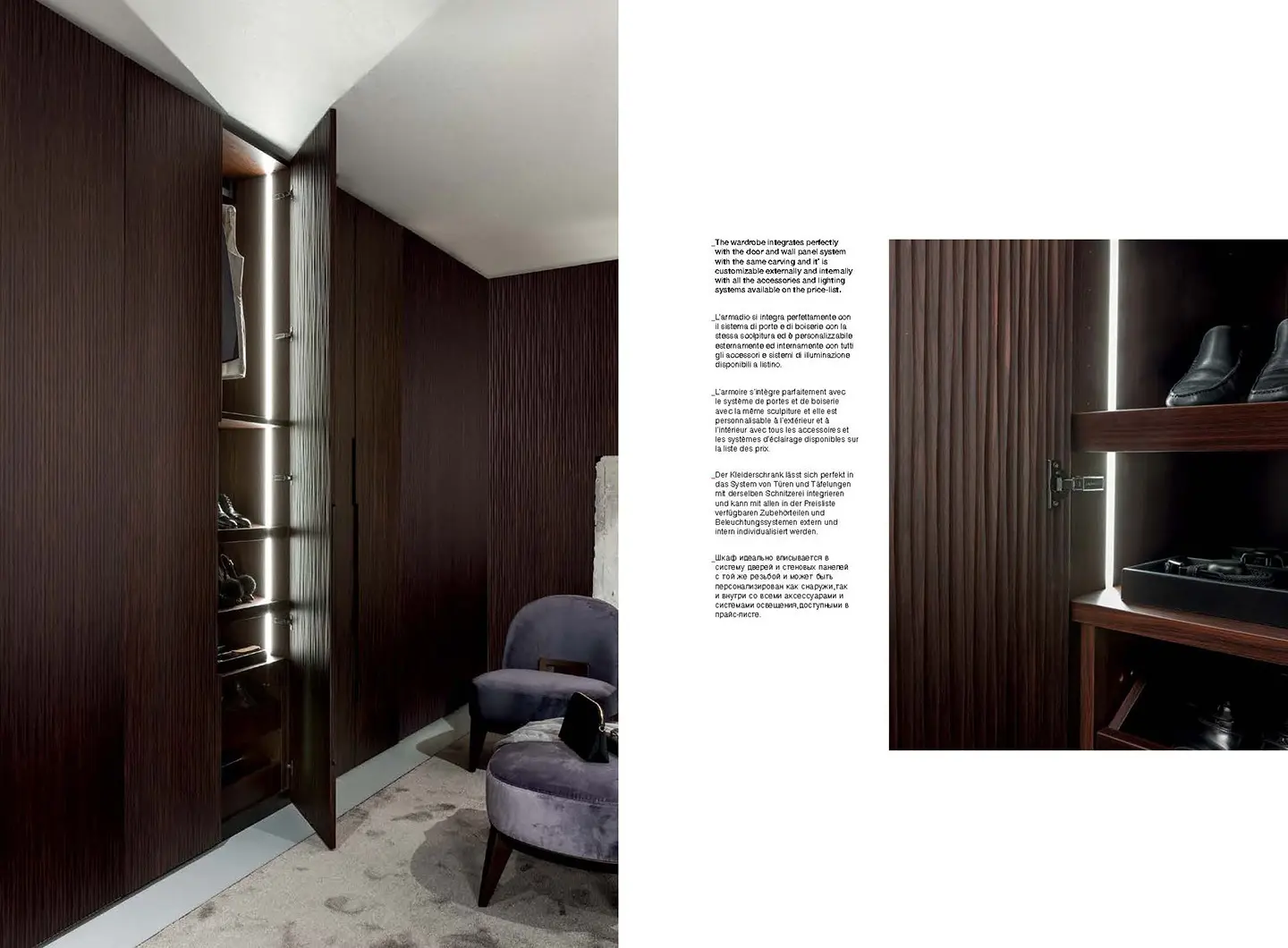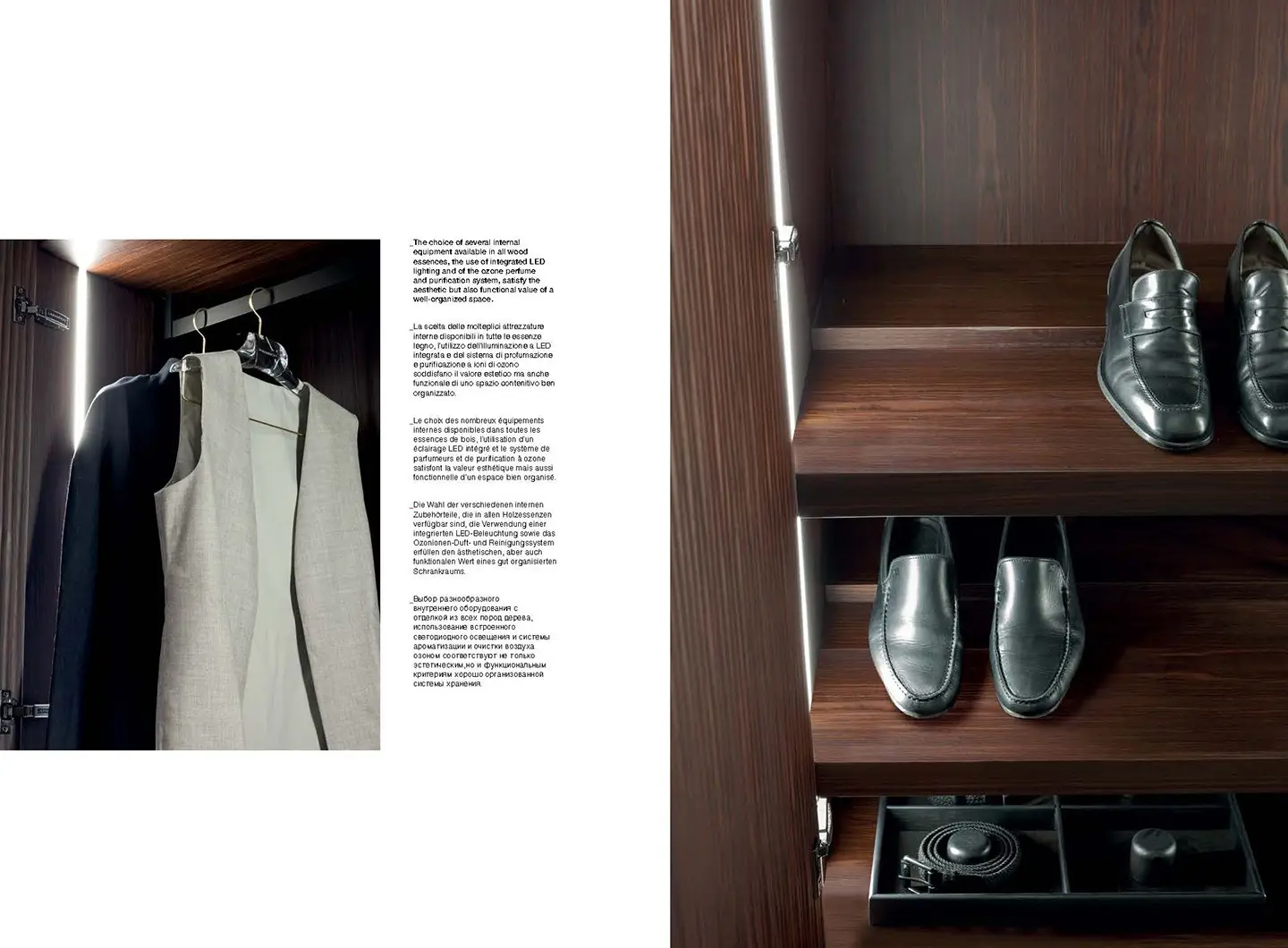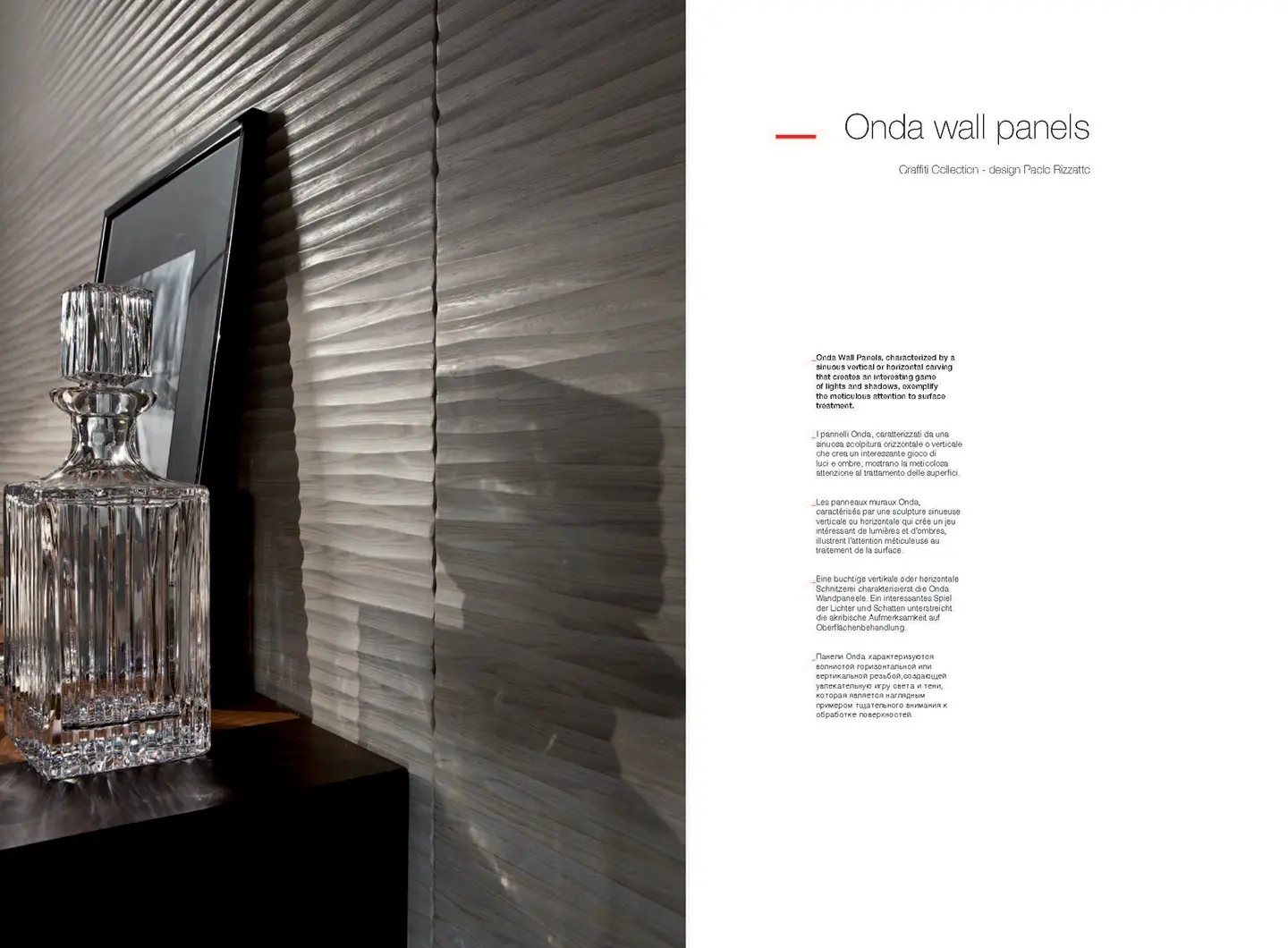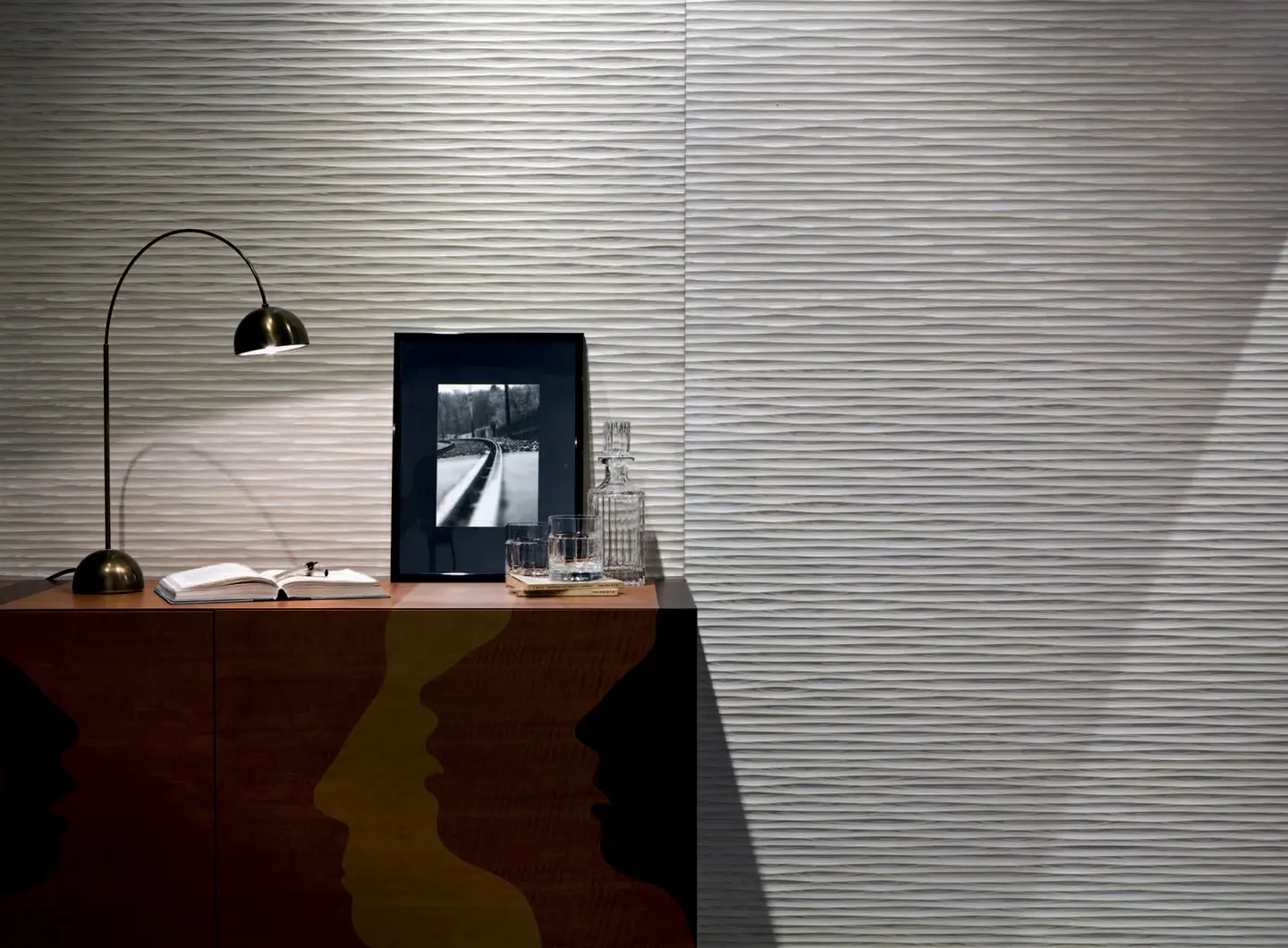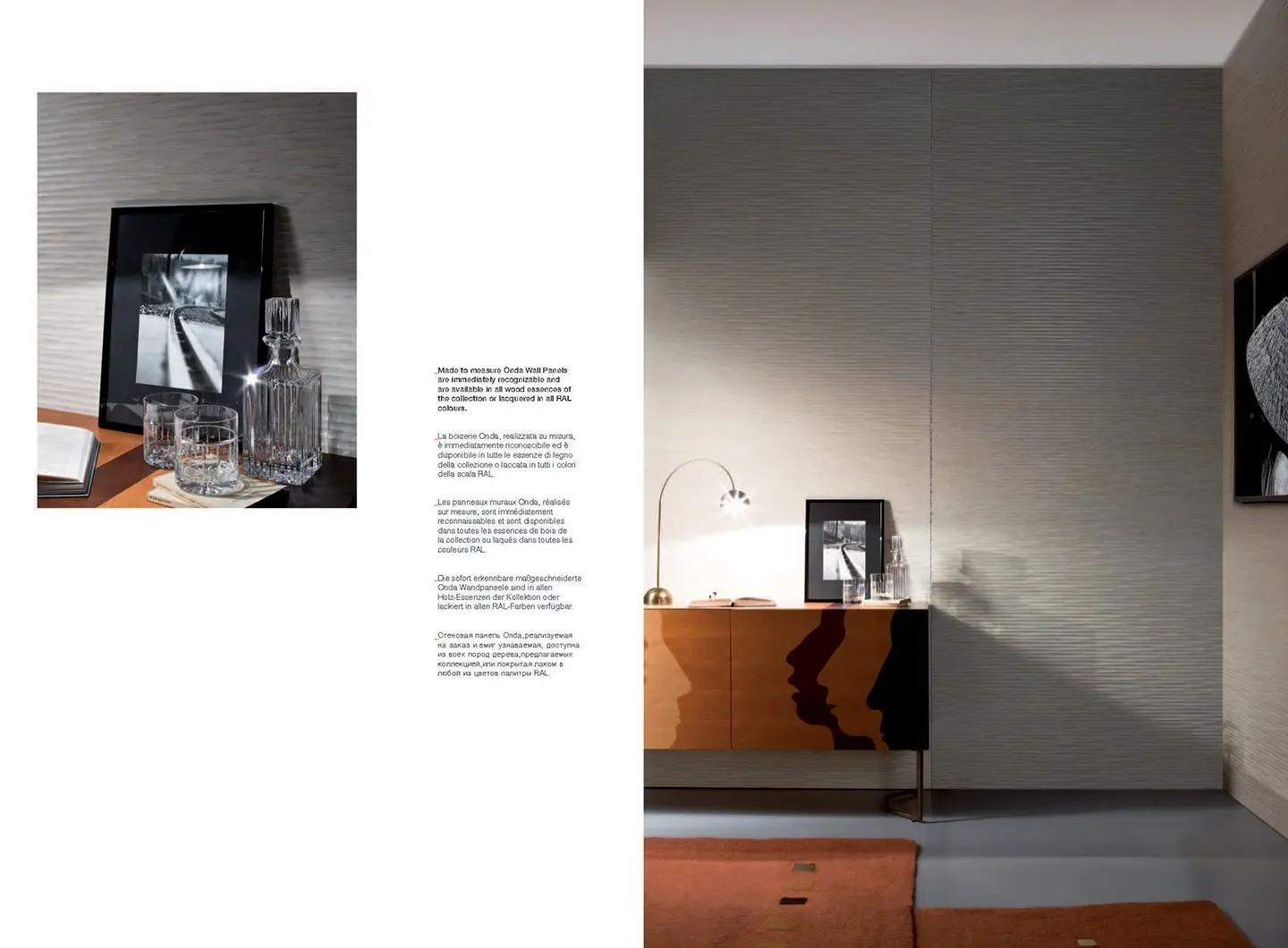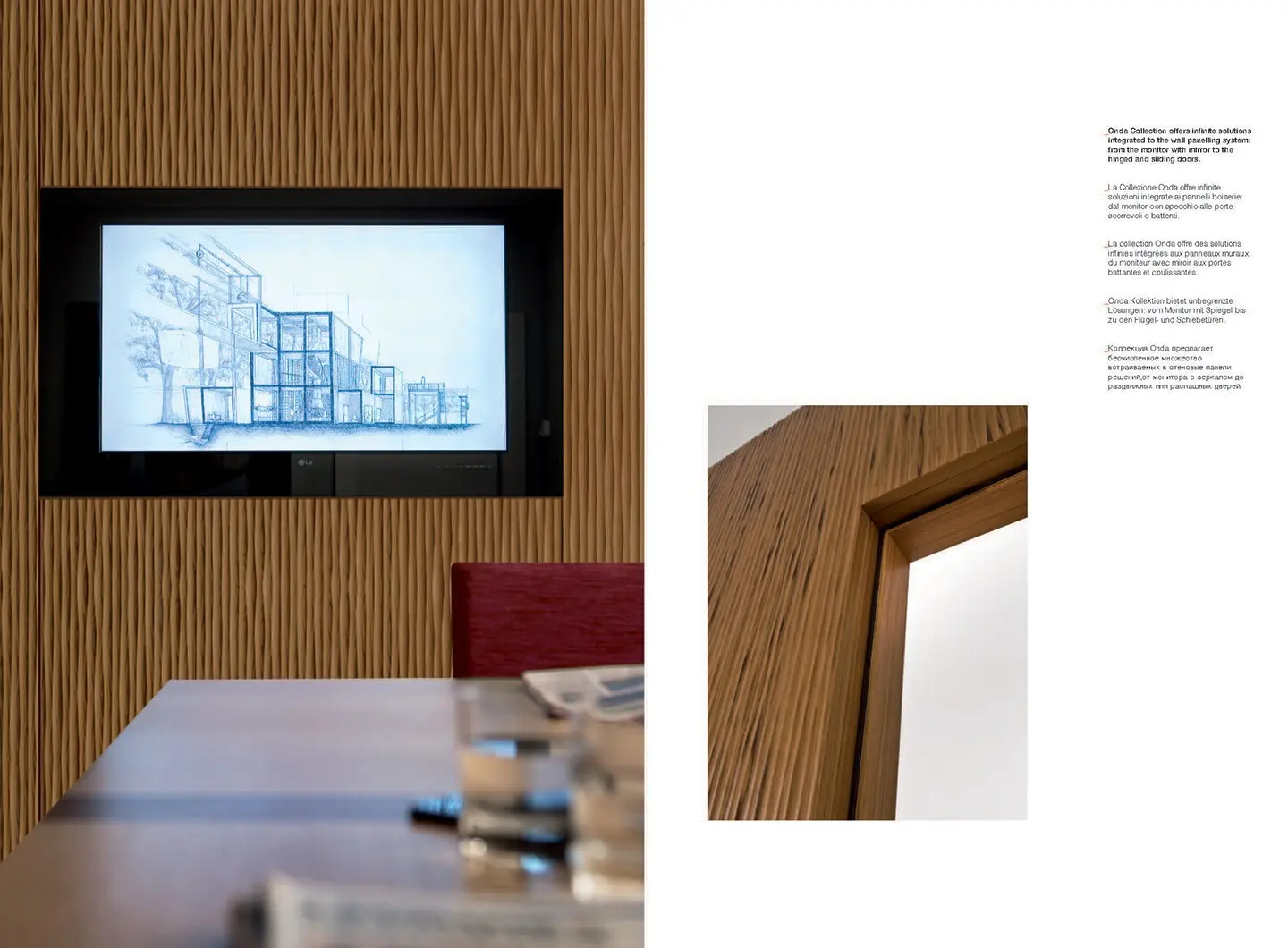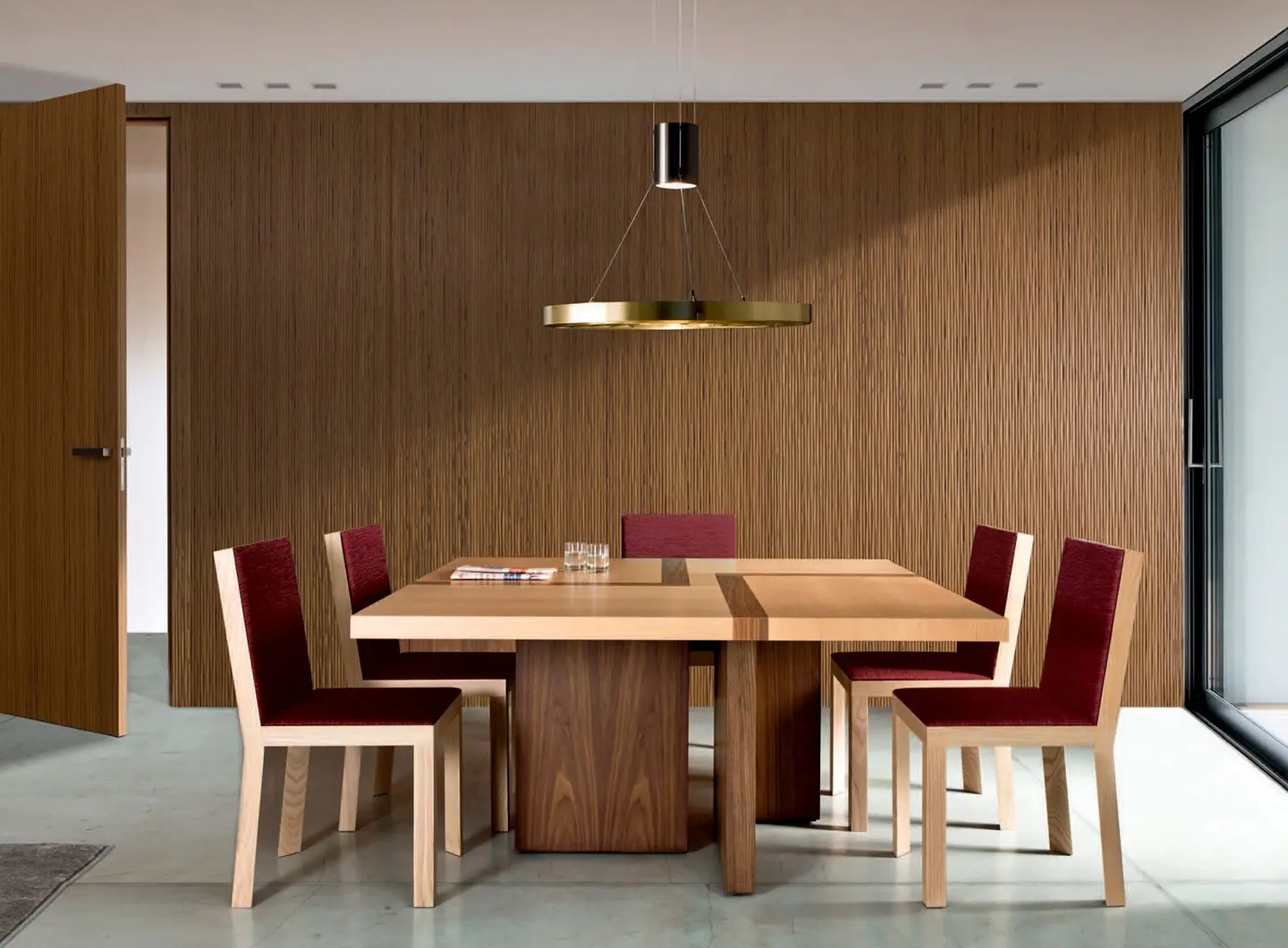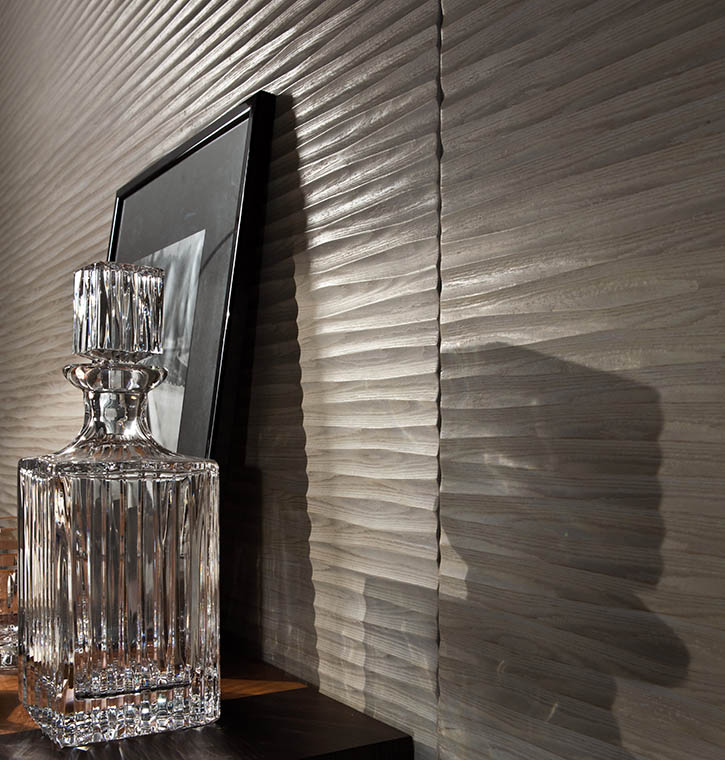 Product description
Made-to-measure wall panels with horizontal or vertical Onda carving in natual or lacquered wood.
The wall panels can be integrated with sliding, hinged or pivot doors and with wall units from the same collection.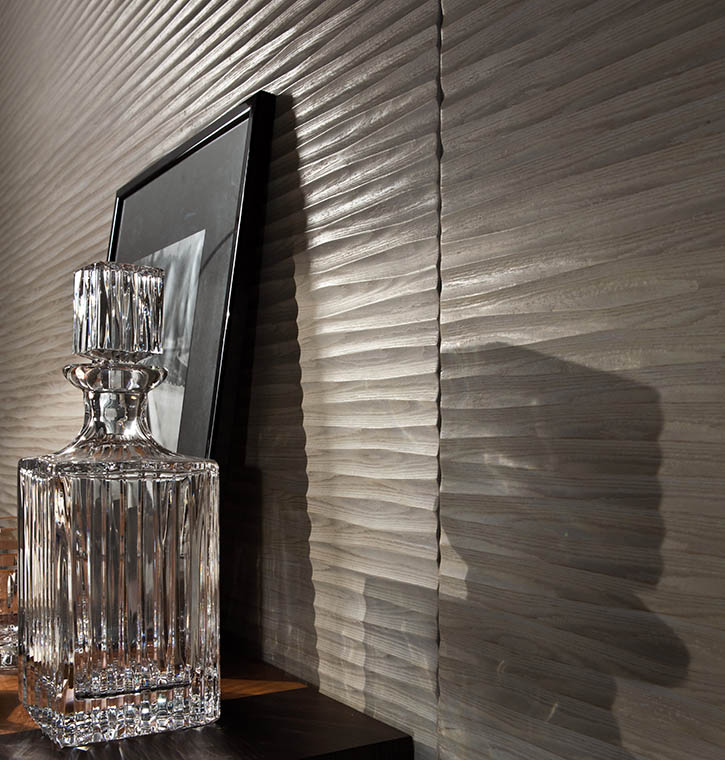 Product name
Onda Wall Panels
Dimensions
Made-to-Measure, Customizable and Integrated with Hinged, Sliding or Pivot Doors and Wardrobe Systems.
Product sheet
Technical Sheet

Collection
Doors & Wall Panels

Official website
Onda Wall Panels

BRAND SELECTION
OUR PRODUCTS