We are proud to present our latest collaboration with London based designer Bethan Gray, the Inky Dhow rug. Made from Himalayan wool and pure silk, the Inky Dhow pattern by Gray has been transformed into a hand-knotted rug by Tibetan Artisans who translated the delicate and organic brushstrokes of the designer knot by knot. A pattern which Gray has been exploring over years and now available in the cc-tapis catalogue.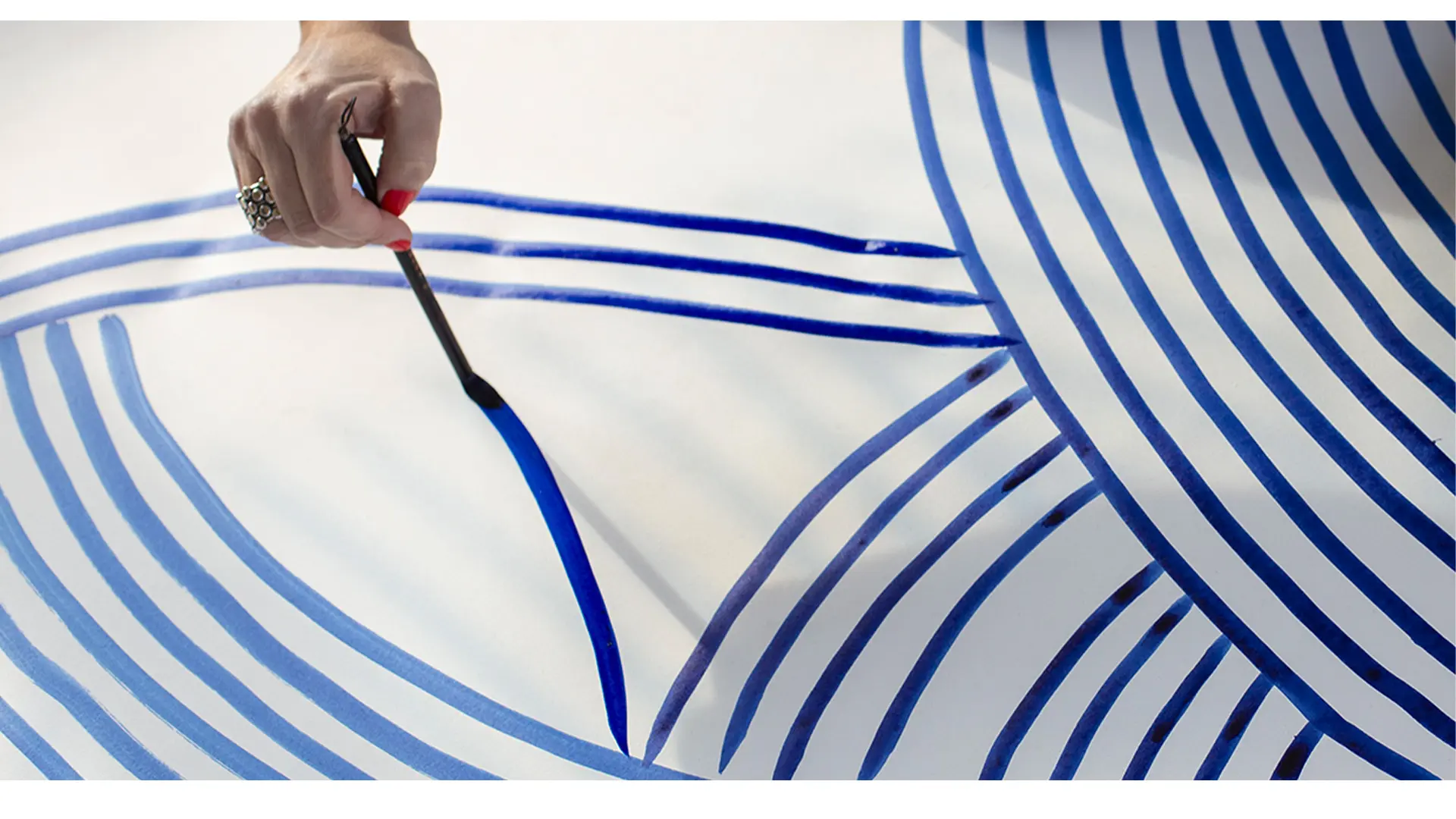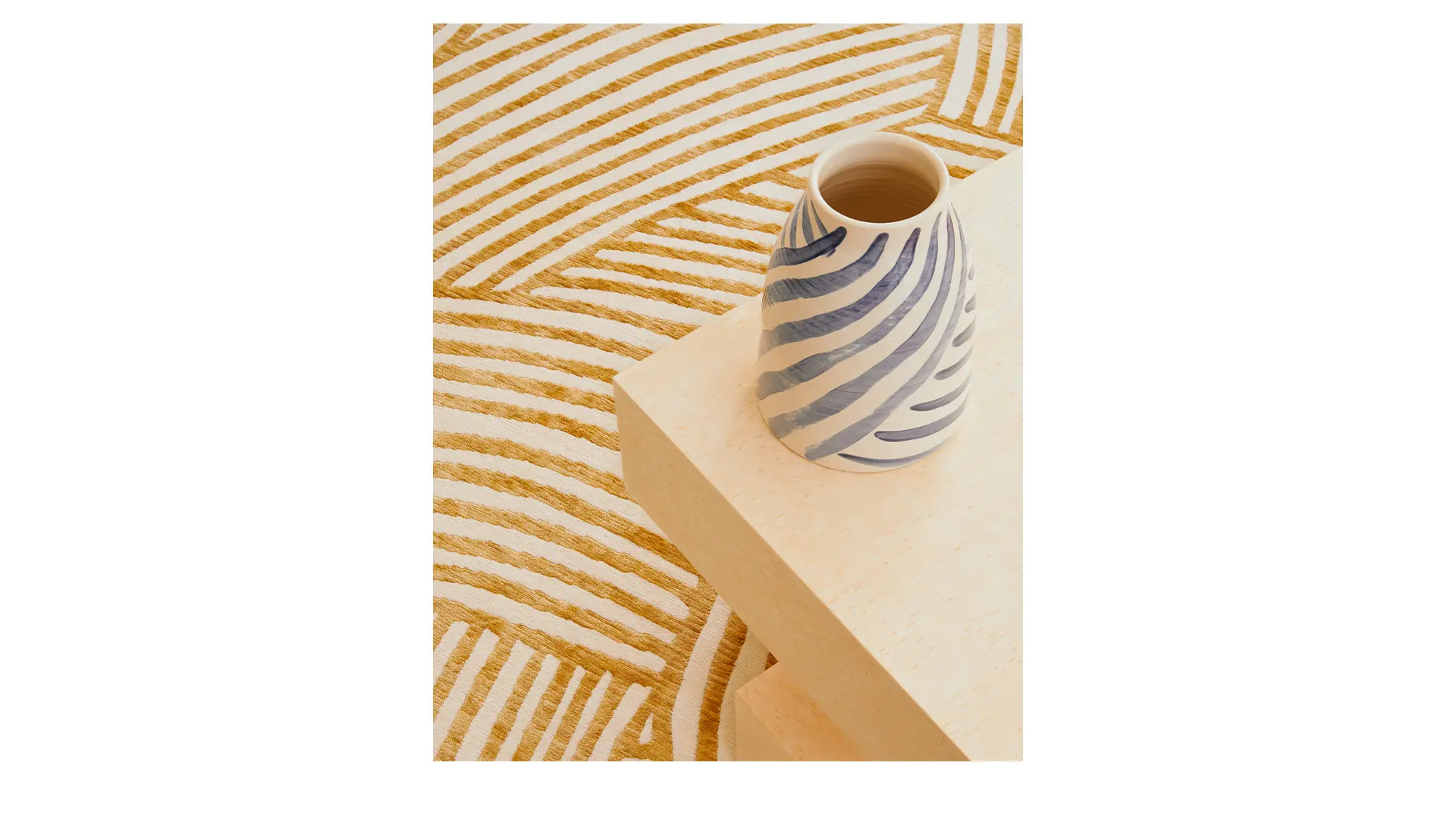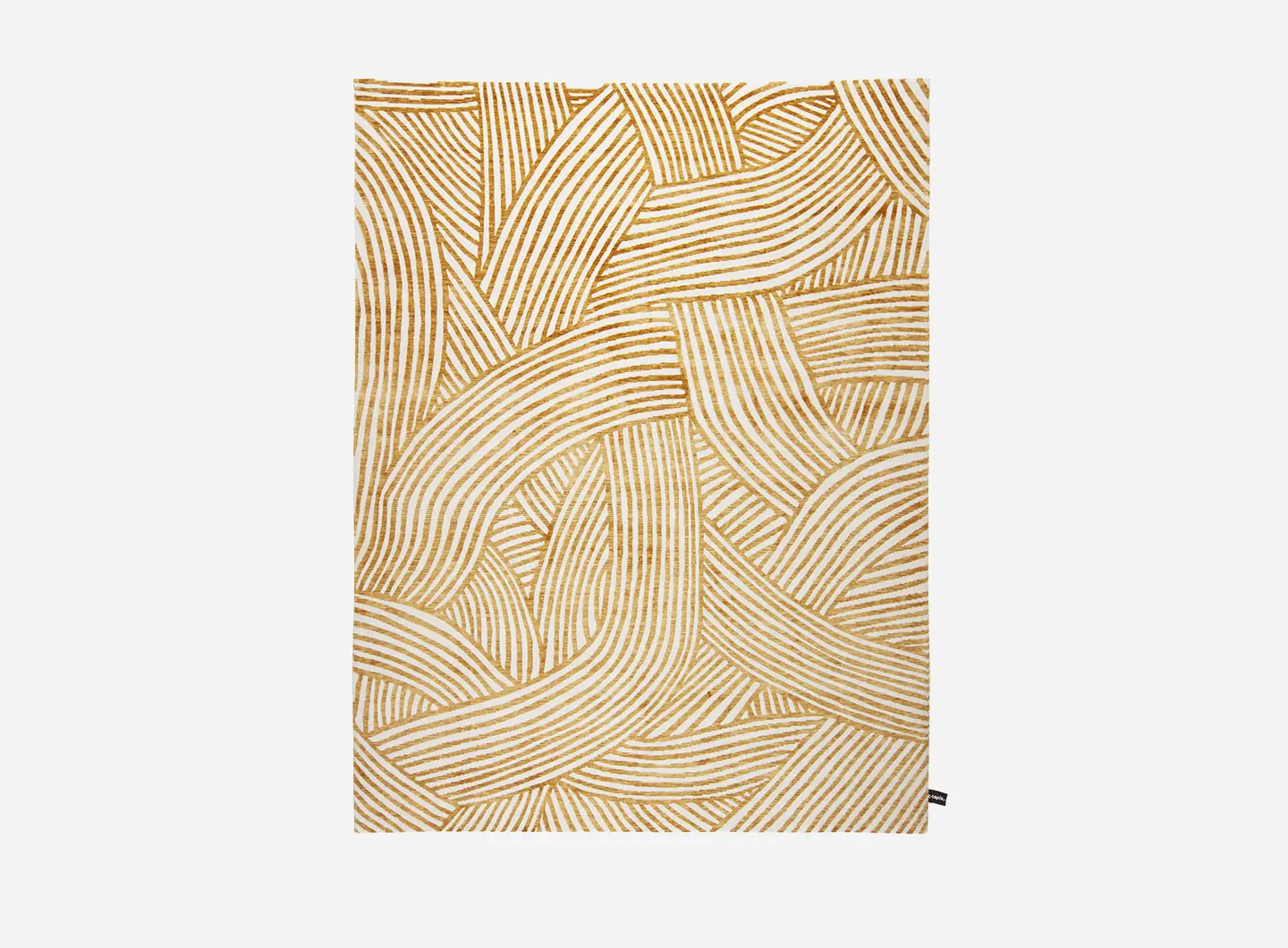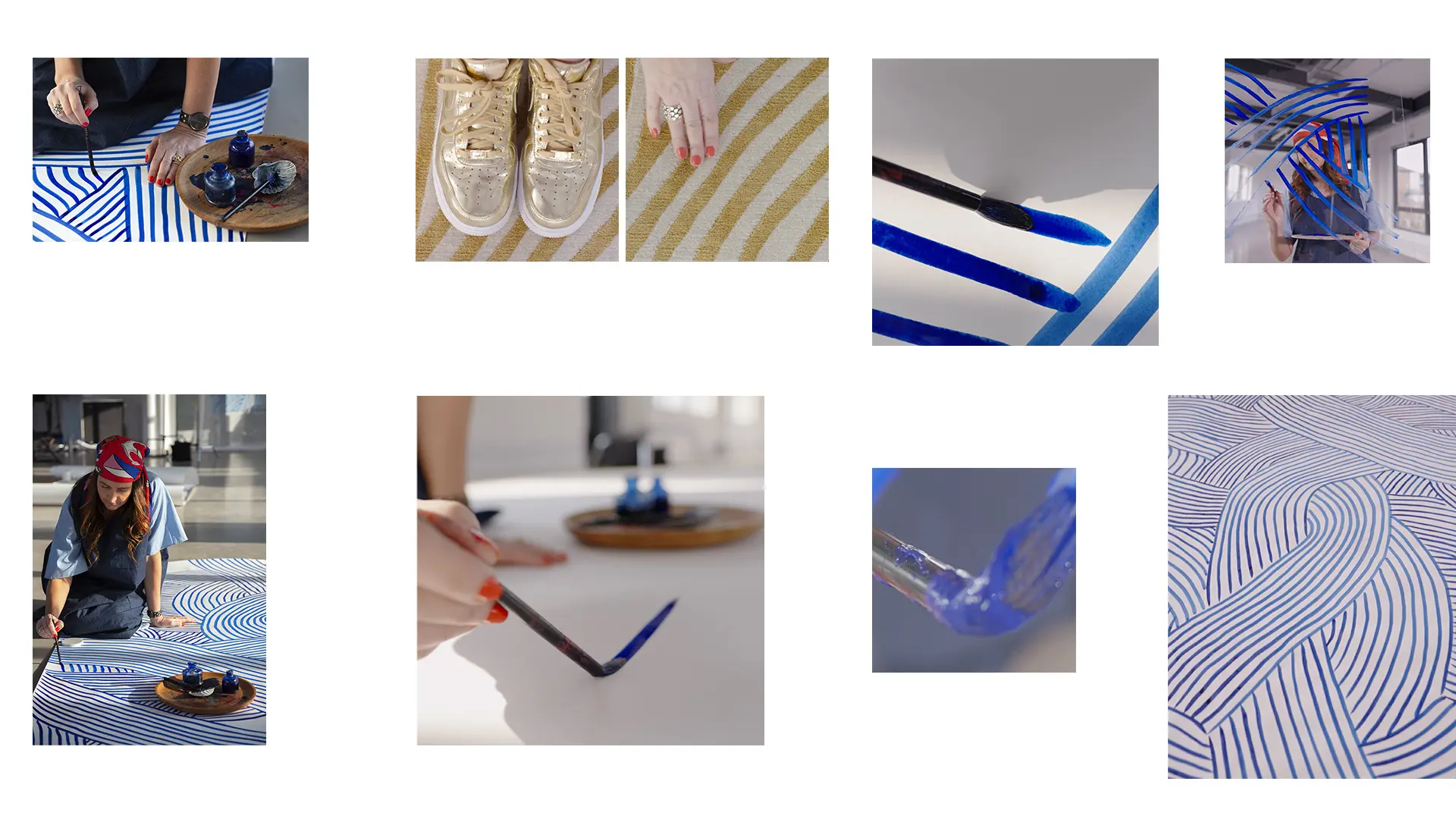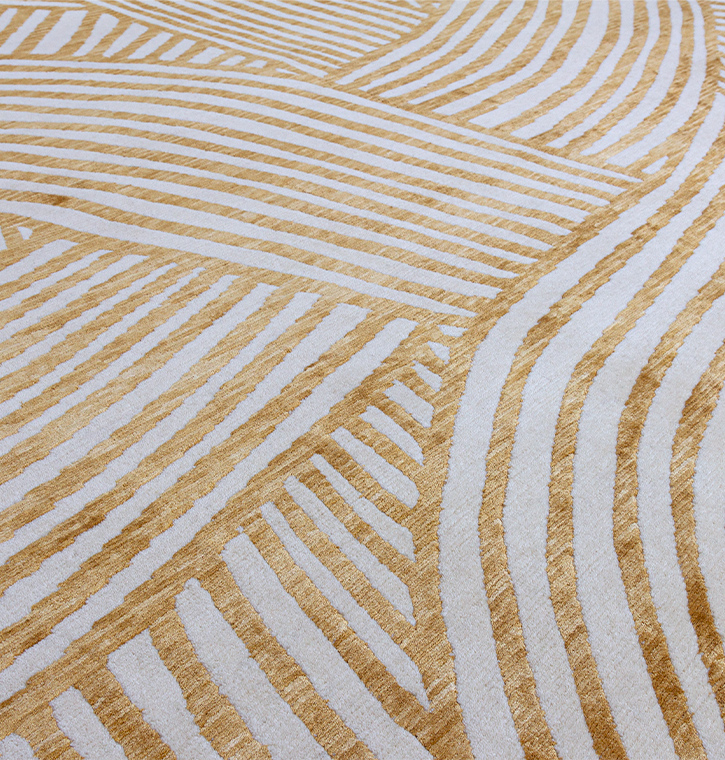 Product description
Her aptly named "Inky Dhow" pattern is an evolution on her previous work which she creates entirely by hand. For each project she paints by hand, understanding the scale, materials and proportions of the object. This progression came from an installation where she projected her dhow patterns across a staircase and was intrigued how the line changed as it hit different surfaces. She started experimenting, trying to simulate this effect by using ink, calligraphy brushes and watercolor paper.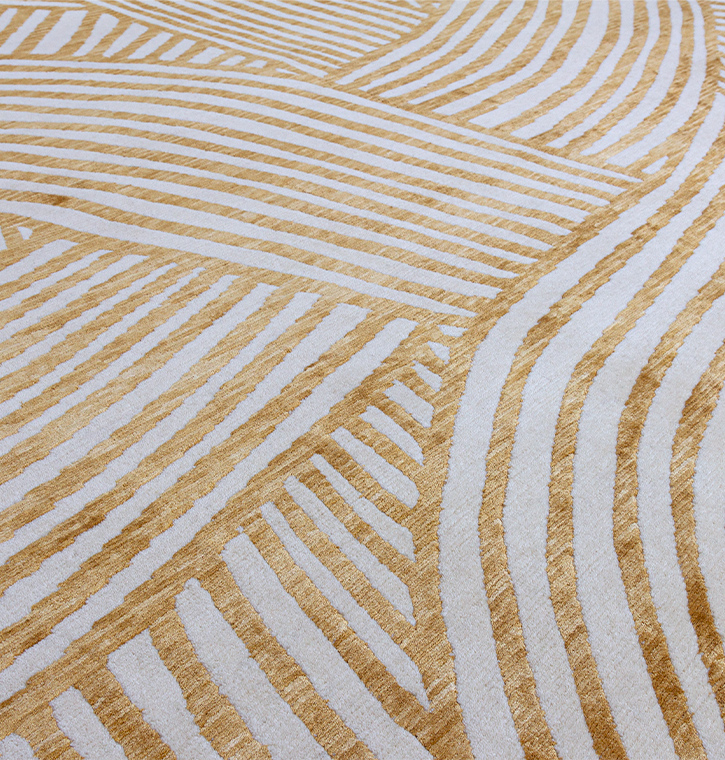 Characteristics
hand-made
Production process
A strong respect for the materials and for the culture of this ancient craft is reflected in the company's eco-friendly approach to every step of production, ranging from the hand spinning of the softest Himalayan wool to the use of purified rainwater for the washing of the final products, making each one of cc-tapis rugs unique. Far from mass production, cc-tapis aims to offer a tailored service to those who understand and enjoy a high-end product, where a three month production time contains a story of ageless culture.


Product sheet
https://www.cc-tapis.com/product/inky-dhow

Official website
https://www.cc-tapis.com


BRAND SELECTION
OUR PRODUCTS