Cultivate
"Cutting becomes a process of creation instead of destruction," explains textile designer Yuri Himuro of the inspiration behind her collection, Cultivate. Based on her innovative textile project Snip Snap — a jacquard pattern whose design only becomes apparent when the woven threads are snipped, revealing a double structure within the textile — Himuro explores the creative potential found in the act of cutting.
To create the rugs, cc-tapis translated Himuro's novel jacquard weaving technique into an Indian flatweave. The nature of the design renders the rug infinitely customizable, allowing each owner to embrace the gesture of cutting, revealing colorful flatweave beneath the first layer of woolen threads. "The texture of each rug must be individually cultivated," Himuro describes of her intention. The opportunity to personalize each rug, she believes, will bring joy to people and create a sense of emotional attachment towards their belongings.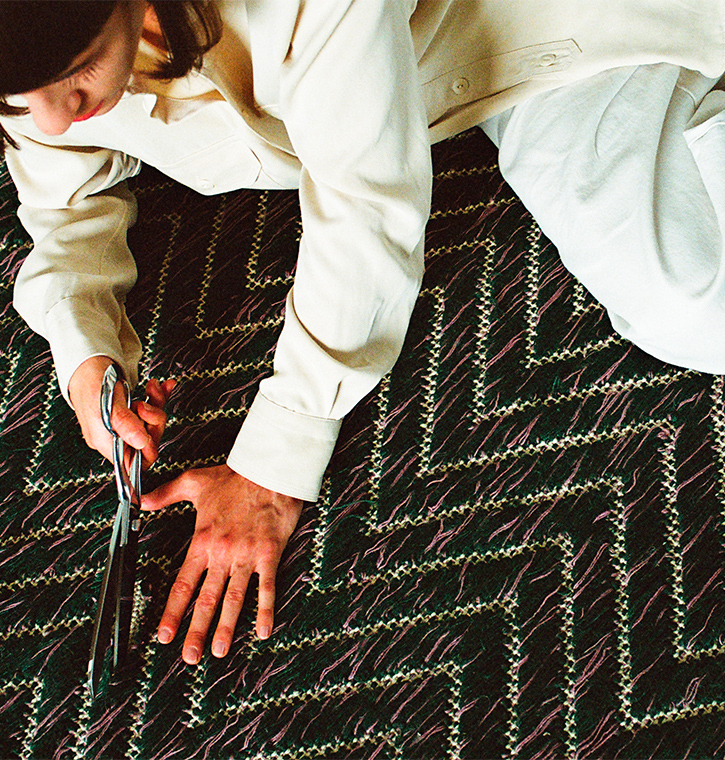 Descrizione del prodotto
cc-tapis is proud to present Cultivate by Yuri Himuro, a new collection of flatweave rugs and the first rugs by cc-tapis to utilize this special weaving technique. A collection where you can become the designer: cut, create and customize the rug yourself.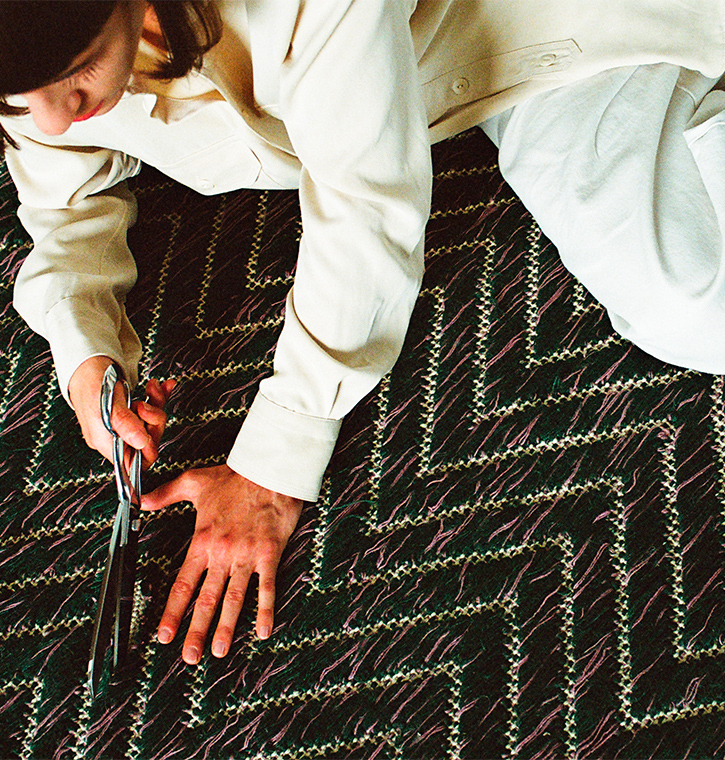 Processo produttivo
Himuro is an expert in weaving and has become famous for her Snip Snap textiles, a clever and playful collection that utilizes a special jacquard weaving technique invented by the designer which contains a double layer. The user is encouraged to cut away the top layer to discover what lies beneath.
cc-tapis and Himuro translated this innovative approach to create a rug collection where the user can cut and customize the rug, creating their own unique artwork. Himuro poetically says of her work "cutting becomes a process of creation, rather than destruction".
Scheda prodotto
www.cc-tapis.com/product/cultivate

Sito web ufficiale
www.cc-tapis.com

BRAND SELECTION
OUR PRODUCTS