Hard or soft, technology fuses with and inspires furnishing
Add to bookmarks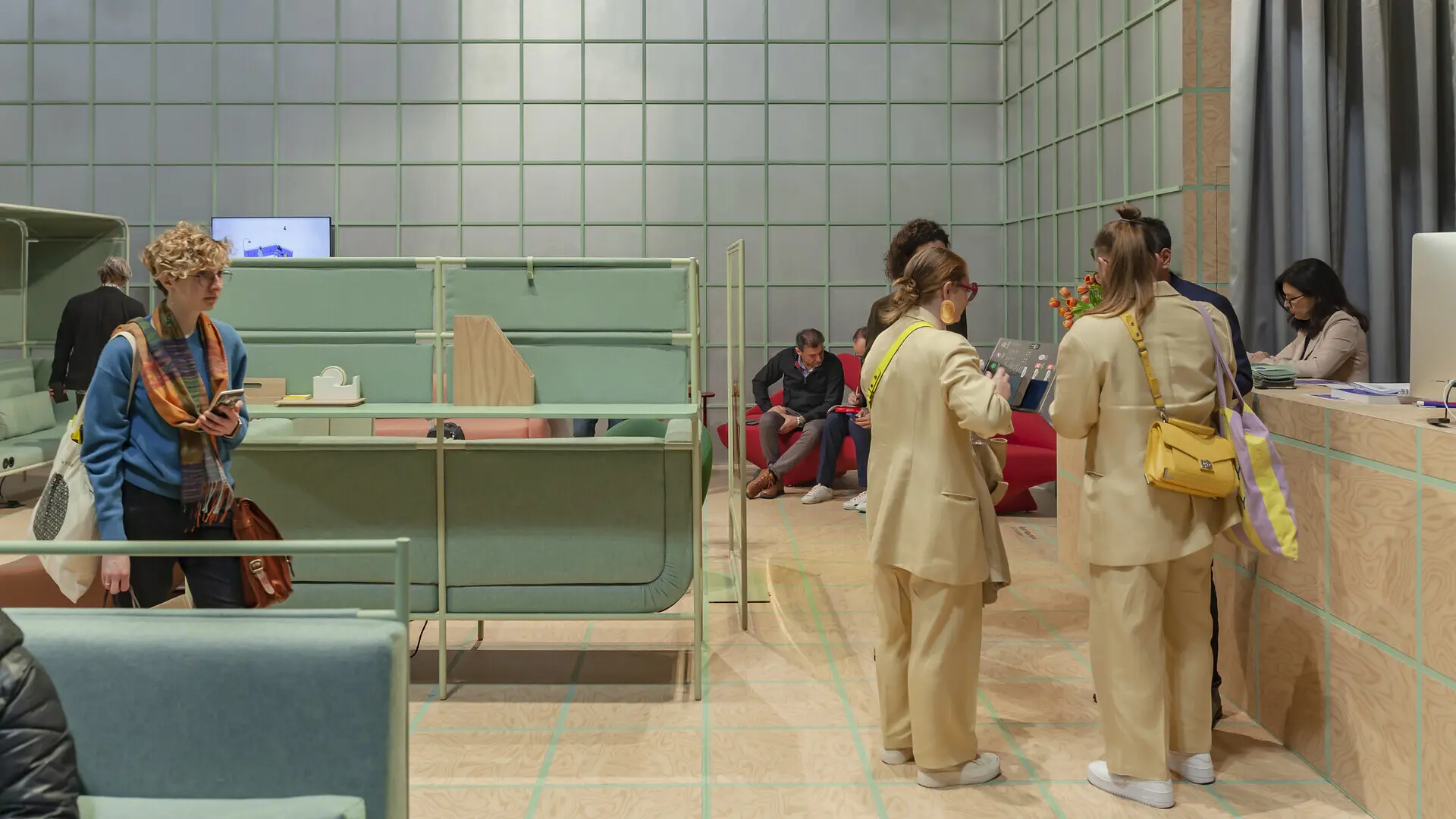 The 2023 edition of the Salone del Mobile di Milano has reclaimed its customary slot, providing a snapshot of the way technology and furnishing meld and influence each other to forge useful, intelligent and unexpected solutions
The Salone del Mobile 2023 has thrown open its doors to companies and visitors and, as always, is providing a snapshot of future trends and demonstrating that the furniture and furnishing sector is fertile ground for research into and the use of new technologies. Technology may well change lifestyles, but furnishing is adapting to this change, with spaces no longer circumscribed, with the domestic space becoming a temporary office and the workspace becoming as warm and welcoming as any hospitality space. By being amalgamated into and used in the home environment, technology is becoming domesticated and slowly becoming an everyday part of life. 
Although it's hard to pigeonhole categories when it comes to technology which, by its very nature, is an extremely broad term, two different approaches have become clear at the fair this year. On one hand there's tangible technology, which consists of the use of devices and sensors,  known as hard technology, and on the other there's soft technology, in which digital and technological factors become both inspiration and design tool.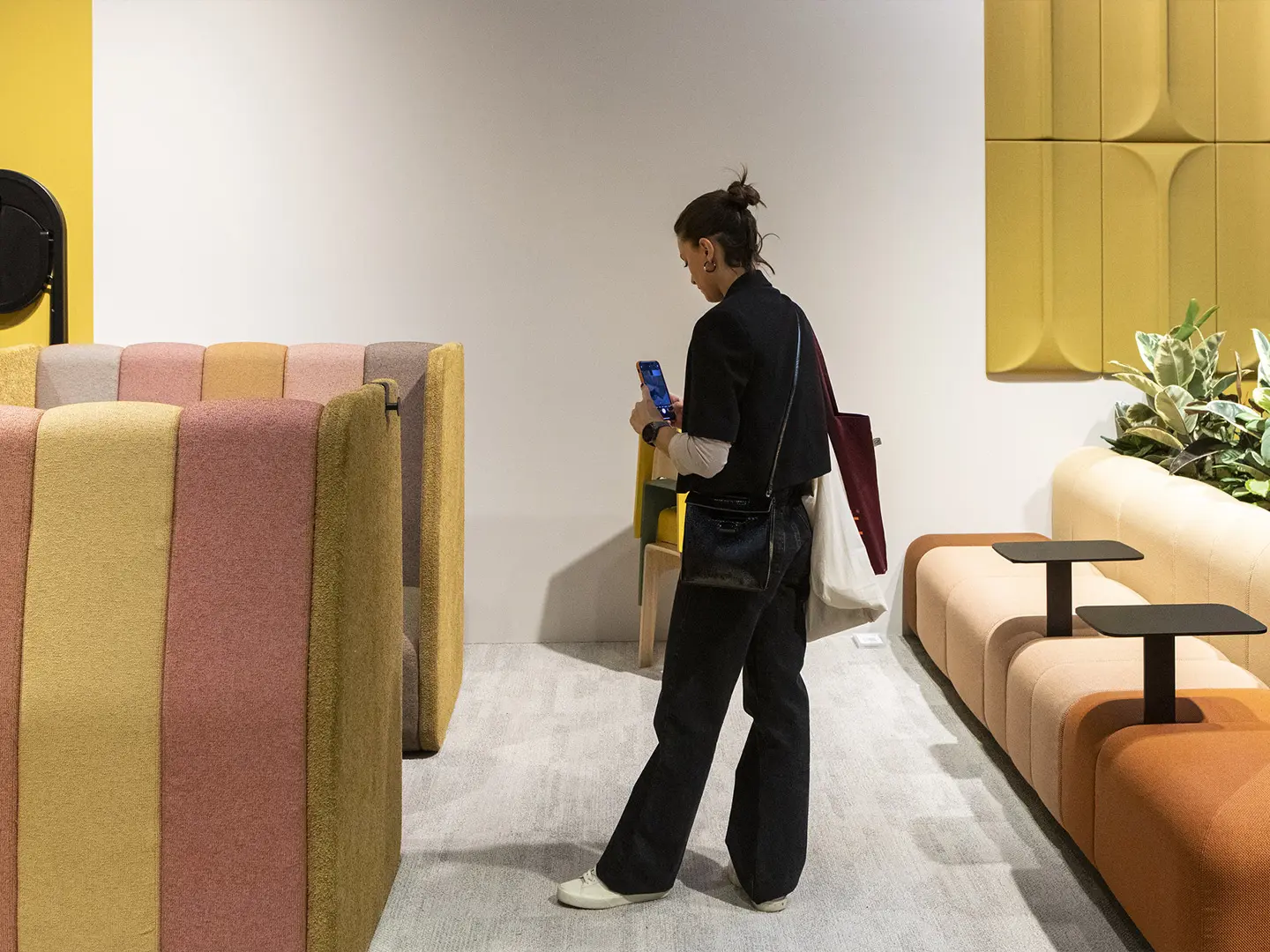 The application of hard technology
Graft, a word borrowed from botany and agriculture, aptly describes the most immediately striking trend at this year's pavilions at the Salone del Mobile. It's a pretty simple concept: adding technological parts and components to furnishings will enable them to transform the home into a polymorphous, multifunctional space.  
In some cases these are simple solutions for carrying out small functions, while in others they are complicated interventions that turn the furnishings into new objects ripe for discovery. Adrenalina, for instance, is presenting pieces at the Salone del Mobile this year into which small analogue technologies have been grafted, creating passepartouts capable of catering to different occasions and needs. Passepartout is actually the name of the system designed by Debonademeo, a sofa, armchair and pod with charging stations, lights and work surfaces. 
The same principle has been applied to Bla Station, with its BOB Solo system, designed by Thomas Bernstrand and Stefan Borselius to create a piece that, like a Swiss army knife, contains tools and appendices that create an actual space. Wheels, handles, lamps, and wireless charging surfaces make  BOB Solo the perfect smart working companion.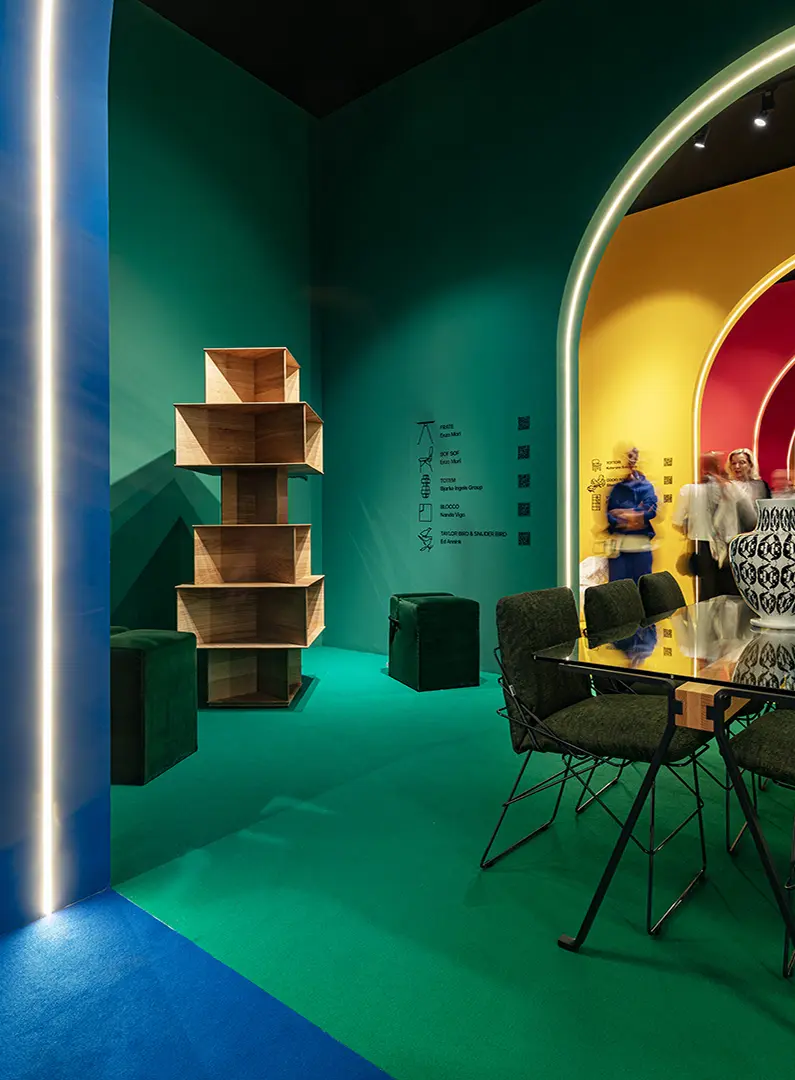 Caimi Brevetti has come up this year with furnishings in which the technology built into its sound-absorbing ECONYL fabrics, made from recycled nylon fibre, are teamed with everyday objects to create hybrid furnishings. Lucrezio is a sound-absorbing table designed by Caimi Lab, while Integral is a sound-absorbing panel into which an LED light source has been grafted to boost its range of potential uses. 
While technological grafting helps to create new spaces and rituals, it becomes particularly useful when it comes to sustainability. Confirming its vocation for experimentation and awareness of environmental issues, Gessi is presenting VITA this year: an innovative, completely digital water distribution system. VITA can be operated either by touchscreen, app or voice command, and can deliver either plain or fizzy water, hot or cold, and has an option for memorising a range of quantitative levels, from a cup to a water bottle.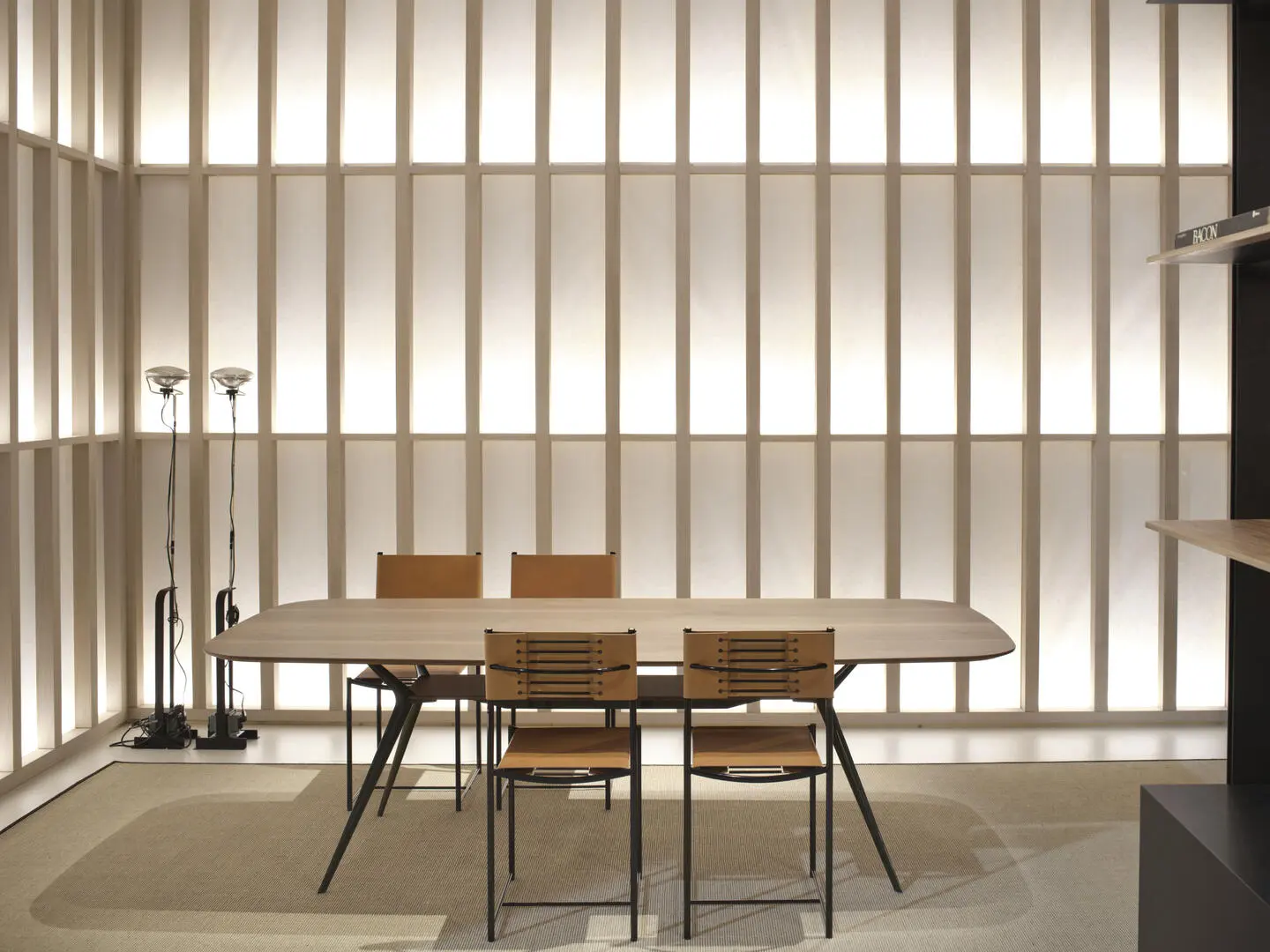 The soft touch of digital
In a softer approach, technology also underpins many of the brands and products presented at this edition of the Salone del Mobile.
From the stand designs and the presentation of new products, there are many references to digital, ethereal worlds, as if trying to make physical digital spaces designed for the Metaverse. Roche Bobois is presenting its new Bombom collection, designed by the artist Joana Vasconcelos. Coloured 2D and 3D layers create rugs, small table and chairs, culminating in a soft, coloured and shiny space that looks as if it were on a digital screen, all presented on a stand that looks like an Instagram photo or just crying out to be photographed. Visionnaire's stand and products speak of a future projected towards maximalism, in which precious materials and futuristic forms combine to create unprecedented spaces with curved shapes, shafts of light and shiny surfaces. 
Driade has also chosen to showcase and present its new products inside a tunnel of colours that has to be negotiated in order to discover all this year's innovations - a space that seems to have been drawn from a videogame and been photographed and posted before really thinking about it. Kristalia's stand and motto: "the reality is way more interesting"  are quite the reverse, showcasing real moments, far removed from the photos and videos of social media, almost as if to indicate a return to an imperfect reality that does, however, equate to home and domestic. Alias, on the other hand, employs technology to celebrate its iconic products, and thus Blumer's Laleggera has been digitally sliced by screens and projections, while Spaghetti and Frame create 2001: A Space Odyssey-type futuristic places.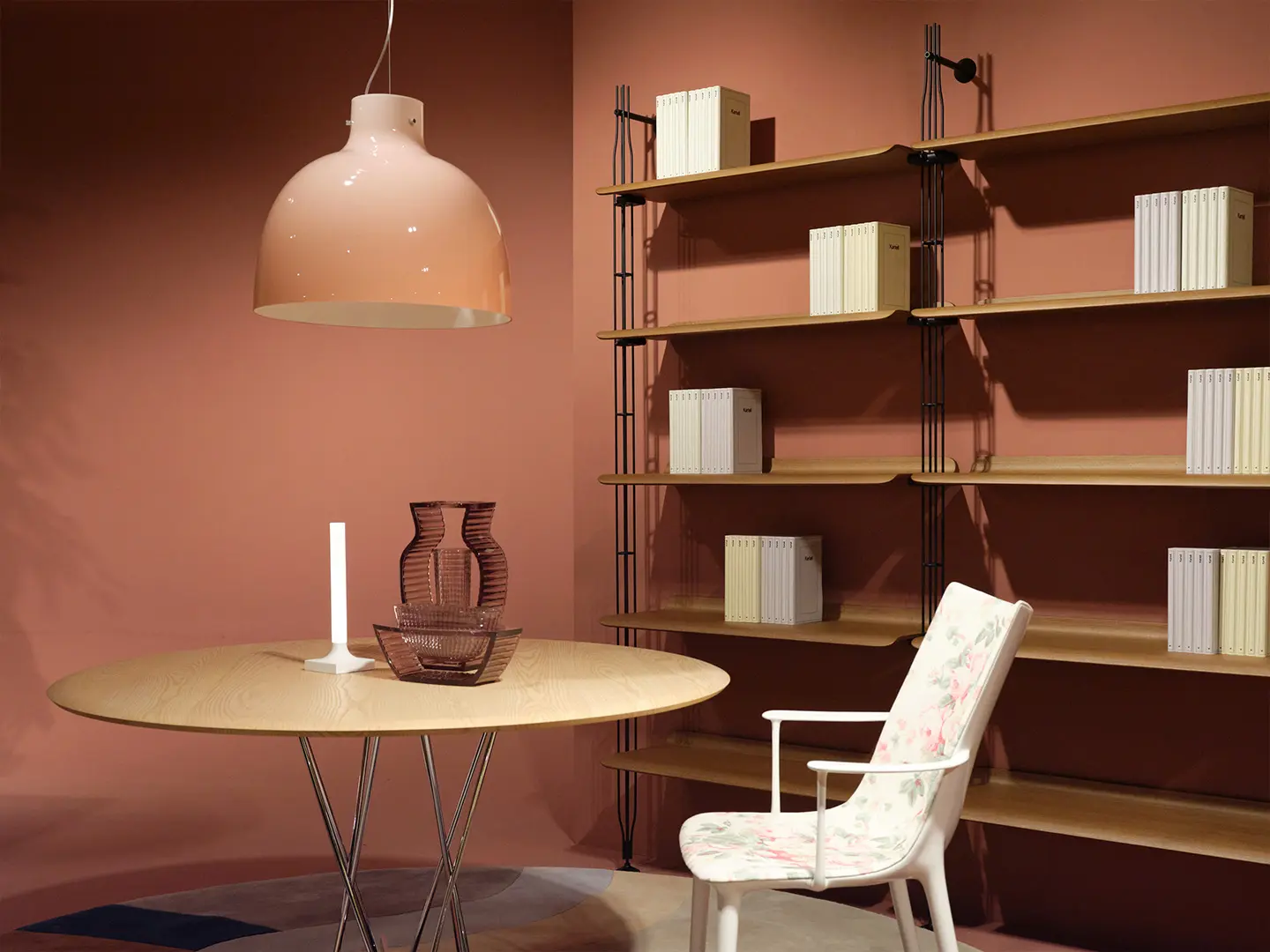 While on one hand technology inspires the atmospheres of the stands and the products, it positively forces its way into design when it comes to Artificial Intelligence. Kartell is presenting two new products this year from its A.I. collection: A.I. Lounge and A.I Console, both designed by Philippe Starck with the help of an artificial intelligence algorithm. The now famous lines of the design family now also embrace the comfort of a new armchair and the usefulness of a console. A small foot emerging at the bottom of the single leg of the console is a distinctive sign of a human intervention, reminiscent of Christopher Dresser's zoomorphic feet. He was the first designer to tackle the technology/human creativity dualism in the mid-1800s. The new Twain armchairs from Magis designed by Konstantin Grcic in collaboration with Hella Jongerius, seem to have been devised by artificial intelligence. The chairs are mindful of sustainability but look like images created by an artificial intelligence algorithm: solid wood legs held together by straps and buckles, leather armrests, and seat and backrest in four different layers of fabric. 
Thus the Salone del Mobile.Milano has proved again this year to be the perfect showcase for all the latest innovations and a glimpse of what the future might have in store, illustrating the ways in which furnishing and the domestic environment are changing, shaping and being shaped by technology.