Alias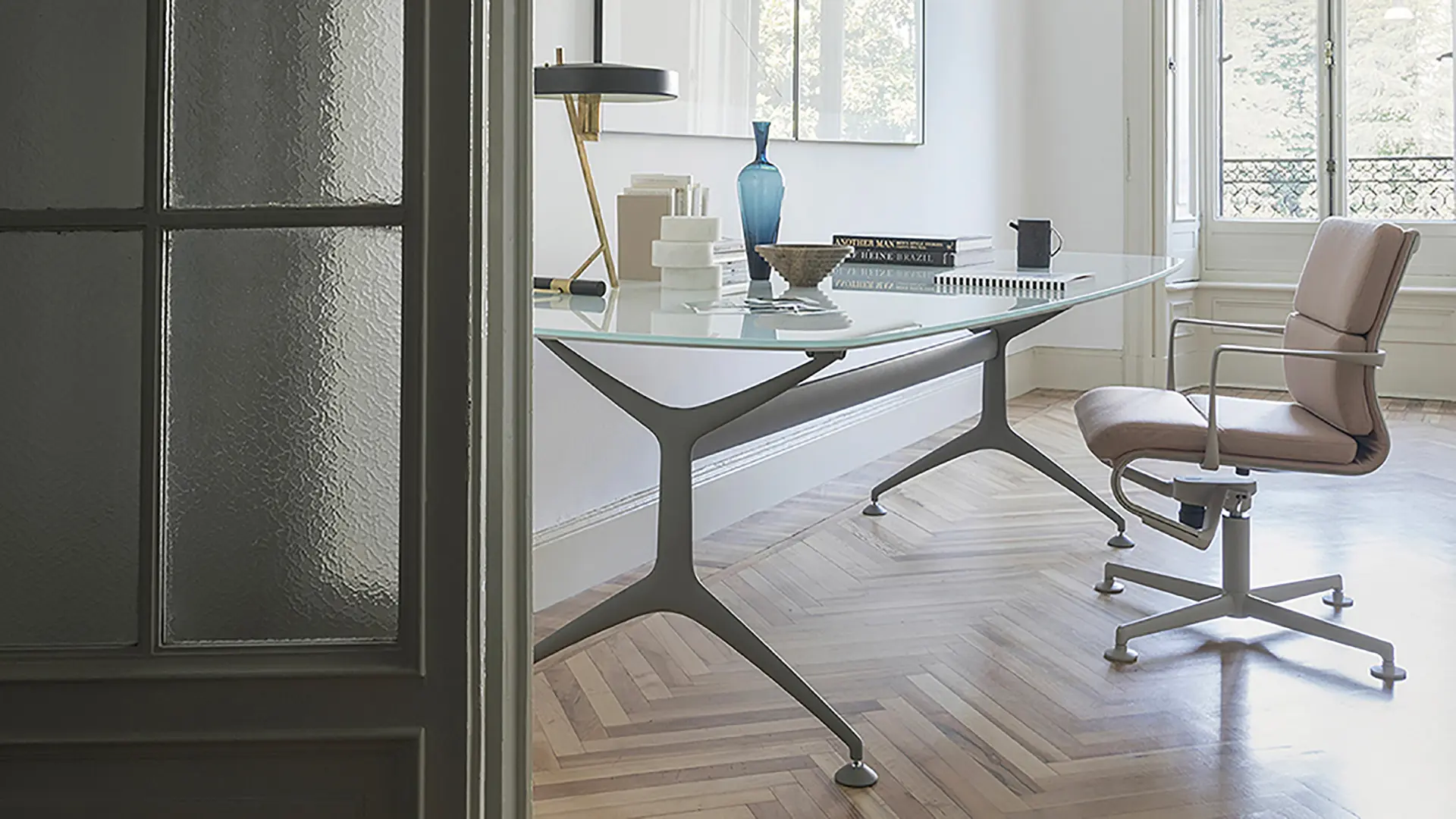 Technological lightness, versatility, innovation. Since 1979 these have been the overriding values of Alias, one of the most consolidated names of Italian design. 
A leader in the ambit of up-market design, Alias stands out on the International market with its offering of collections for residential interiors and furnishing systems designed for the requirements of contract applications. Innovative styling, material research and design culture are the cornerstones on which Alias has forged its identity and the work tools it supplies to the acclaimed international designers who collaborate with the company. 
Every project Alias signs is studied down to the finest detail, according to a philosophy of customization, to offer a unique and satisfying living experience. Ergonomics, functionality and eco-sustainability recount the design complexity accompanying all of the company's collections, whether they be tables, chairs, wall systems or outdoor furnishings. Faithful to the principle of "beautiful and well made", the good design promoted by Alias presents iconic furnishing elements which, down through the years, have been honoured by prestigious awards such as the Compasso d'Oro ADI and RedDot. 
Moved by a dynamic spirit, a close-knit team is hard at work, season after season, to guarantee the quality of Alias collections and contribute to the cultural debate on the art of good living, in which people are at the centre of the stylistic choices, material experimentation and service provided by the company before, during and after a purchase.
Poised between innovation and tradition, Alias represents the highest expression of Italian furnishing.