Ron Arad's Italy: from one-offs to experimental platforms
Add to bookmarks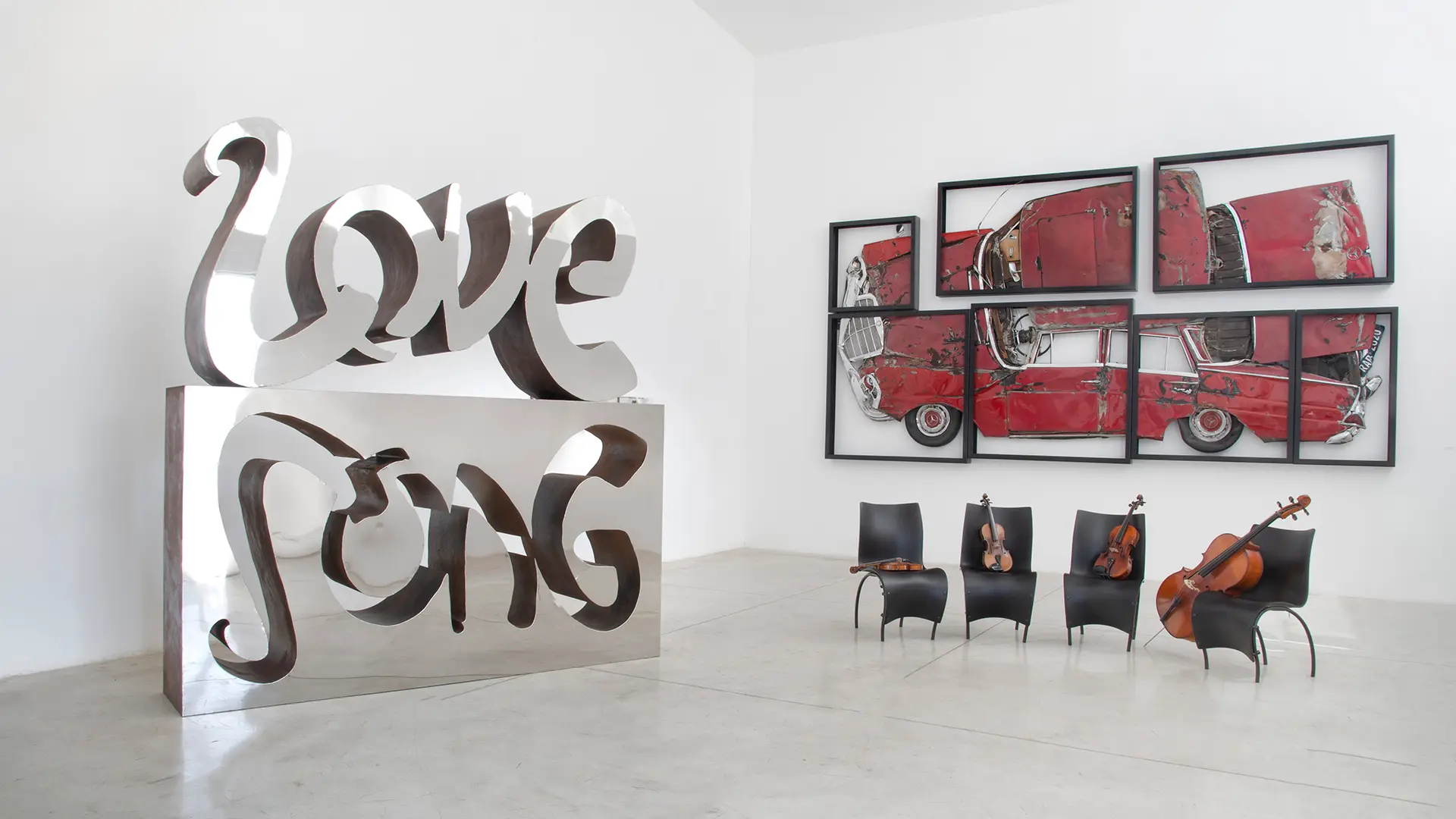 From Sottsass and Castiglioni to his work with Moroso and Qeeboo by way of record-breaking auctions and smartworking. Curiosity is what drives the Israeli designer, in his quest for envy-making innovations
He's a volcano. Despite his elegant and composed appearance, and the screen that separates us, he's an exuberant character, and the more he speaks, the more his innate curiosity shines through, driving all his creations, his ability to hold meetings together with Achille Castiglioni and Ettore Sottsass and his creative destruction of cars during the pandemic. Ron Arad is a designer, an architect, an artist for whom business is a necessary evil, because without it one cannot create, but giving shape to creativity for monetary purposes alone is something to which he doesn't subscribe. Our conversation starts off with a discussion on how the furnishing world has changed after the two-year pandemic, but then goes back several decades, to when organised design events were really outside the box.
You're regarded as one of the most important designers in the world: what does the word "furnishing" mean to you today?
First and foremost you need to consider two elements that are separate yet related: the studio pieces, the one-offs that have much more to do with the art market than with home furniture, and industrial design products. In the early 1980s, Italian companies began to have a presence in London, because the city is a status symbol, although it had yet to become a great market. There were numerous design schools, but there was a lack of interesting work opportunities, which is also why I started my career associating myself closely with Italy. Aside from Vitra, I've often worked with Italian brands and companies. When I started out, one of my great sponsors was Kartell: I was doing art design pieces that I didn't think would become money-makers, but for a long time, the Bookworm bookcase  was one of Kartell's best-sellers, they produced lots of them, end to end they were longer than Italy! The name of my first studio was One Off – it gave a sense of the kind of work I did. I wondered: if I do something, what point is there in repeating it? Why mass produce it? I was arrogant, it was later that I learned the joy, the pleasure, the different way of looking at mass production. Because the production criteria are quite different.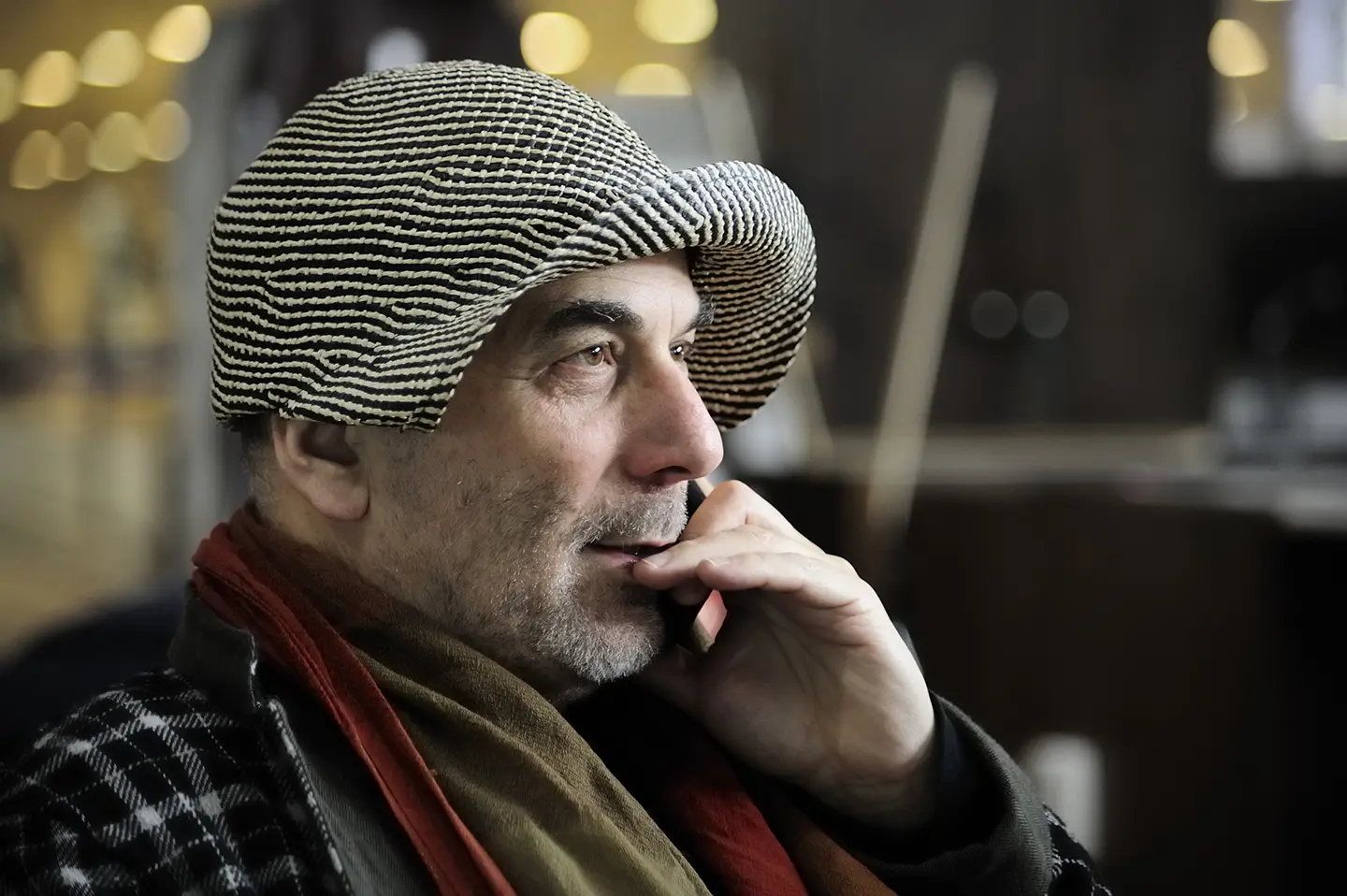 How has the pandemic changed the sector?
I don't know what's going on outside, I live and create at home, I buy online, I don't take part in fairs and don't read emails, but the world must have changed. Personally something amazing happened during the pandemic – a prototype sofa I worked on in 1993/94, D-Sofa, which had previously sold at auction at Phillips for around 230,000 euros, sold last June, again at Phillips in London, for 1.4 million euros. I watched the auction live: it was science fiction stuff! What does that tell us? I don't know. It's not a good example, because it's not the sort of thing a family would purchase. I'm currently working with an Italian company on turning it into something affordable. 
What other projects are you working on?
Patrizia Moroso and I – she and I are the creative directors – have launched More-So, an experimental platform, where creatives are free to express themselves without having to worry about production processes or market regulations. Moroso is a company with culture, a capacity for vision and savoir faire embedded in its DNA. I am also working with a firm in the lighting field, with Guzzini and with Qeeboo. I like Stefano Giovannoni's approach: we're working on a project that will be unveiled at the Salone del Mobile, we're glad it was moved to June because it's given us more time and we can create more. I recently announced a new collaboration with an Italian eyewear company.
What are you expecting from the new edition of the Salone del Mobile?
I witnessed the birth of a world that gravitated around the Salone del Mobile during the mid-1980s. There were far fewer events, but groups like Memphis and Alchimia, it was exciting because it really was an alternative circuit, I felt at home. I had a chance to meet  Sottsass, Castiglioni and Branzi, it was great spending time together, being made to feel welcome even though we were young. I hope that there's a great uptake this year and that people can be there in person, because there's a great desire to travel and a thirst for new experiences. The Salone's an unmissable event for anyone who produces and presents new products. For a long while it was a fixed date in my diary, Ingo Maurer and I loved going round Milan, from the Krizia space to the Dolce & Gabbana cinema, we worked all year to be able to show something the following one. It's probably still like that for the new designers and young people, even though I think something has changed, it's become more mainstream and less accessible to outsiders.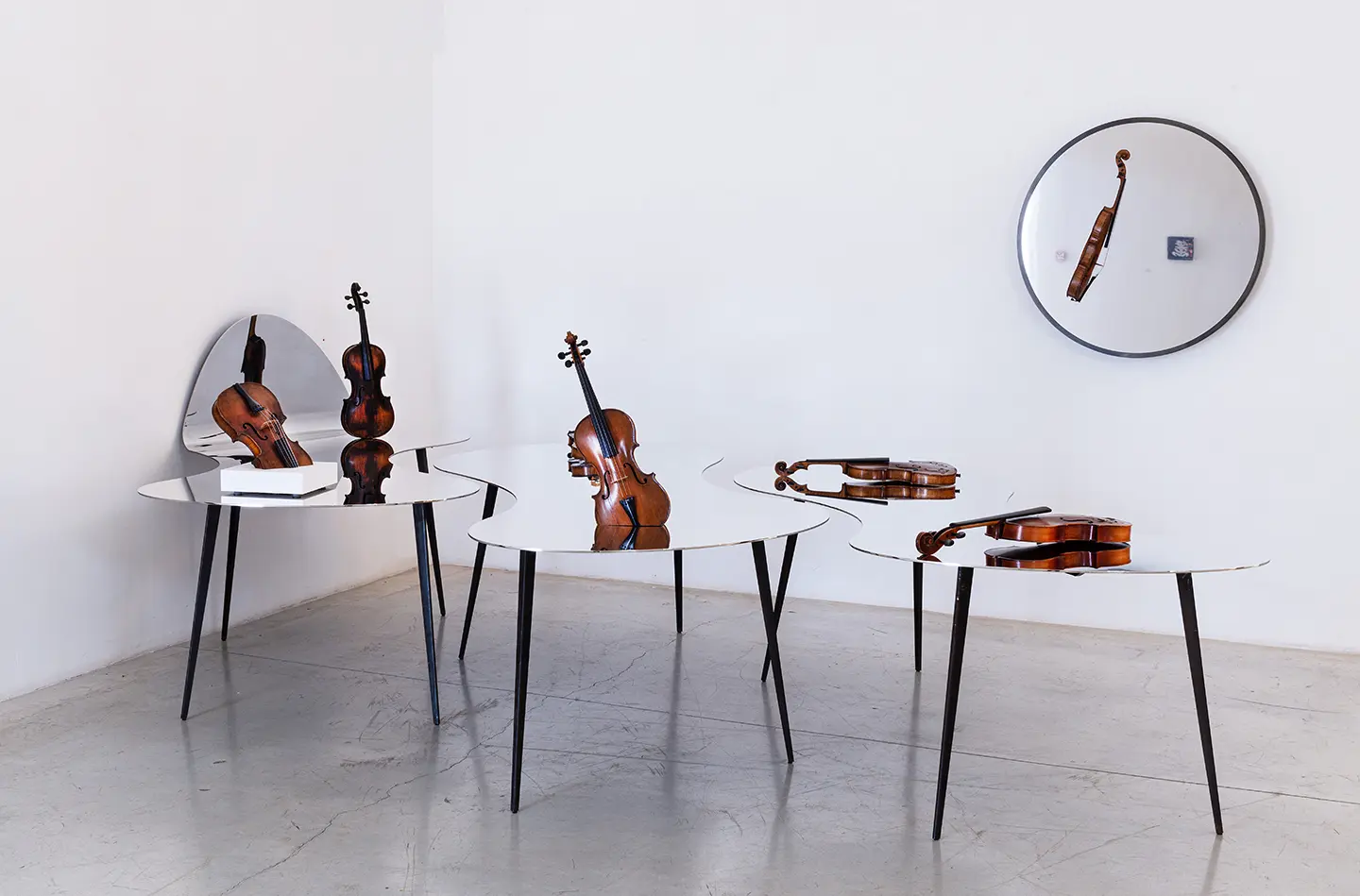 What's your relationship with Italy?

I'm happy to be here: if you design a spoon in Italy, you know who to approach with it, you know that there are companies that cherish creativity. There's a huge culture of craftsmanship and savoir faire in Italy. The artisans are fantastic. There was a time when if you saw a prototype, you could tell who'd made it, Giovanni Sacchi, for example. I really like working with Venini, I had fun with Dante Giacosa's Fiat 500 and now I'm keen on the collection produced in Senegal by Moroso with African artisans: it's an Italian venture that I respect. 
You've worked in practically every field: what is the common thread?

My personal curiosity. I'm not just interested in the styling of a project or a product that needs to be created, whether it be a minimalist building, the sofa I'm sitting on, a pair of glasses. I always ask myself: "What if I were to do that?" It's my curiosity that drives me, not an industrial proposal, certainly it's lucky that my curiosity manages to find an external outlet. 
How did you spend the pandemic period?
I spent most of my time on Zoom on this sofa, doing long distance creation. After working on Now What, the chair made up out of newspaper clippings from Friday 31st January 2020, the day the UK left the European Union, I created Love Songs, a series of sculptures that reflect the individual letters in a perspectival and palindromic play. Structurally they are all the same, but they are all intrinsically different – some are made of steel, others are linked to songs by Leonard Cohen, Elvis Presley, The Beatles, Coltrane, Velvet Underground, others still are made from a whole piece of marble I got from a company in Verona. I also bought a Mercedes online and did some work on it: I supervised its destruction remotely – it was shown at the Gordon Gallery and is now in a hotel somewhere.  
What do you think the trends will be in the near future?
Artificial intelligence will gain an even greater foothold; it's a subject I'm passionate about, but for now the results are rather disappointing – it's all computer games, virtual architecture and metaverse. I'm expecting to see things I don't understand at first, that will pique my curiosity and make me envious. One of my highlights was explaining  what rapid prototyping was to Achille Castiglioni, it was incredible, we loved it. Someone rings me every day about doing an  NFT, but so far nobody's come up with an exciting project.