Everything, absolutely everything you need to know about the metaverse, NFTs, blockchains and cryptocurrency
Add to bookmarks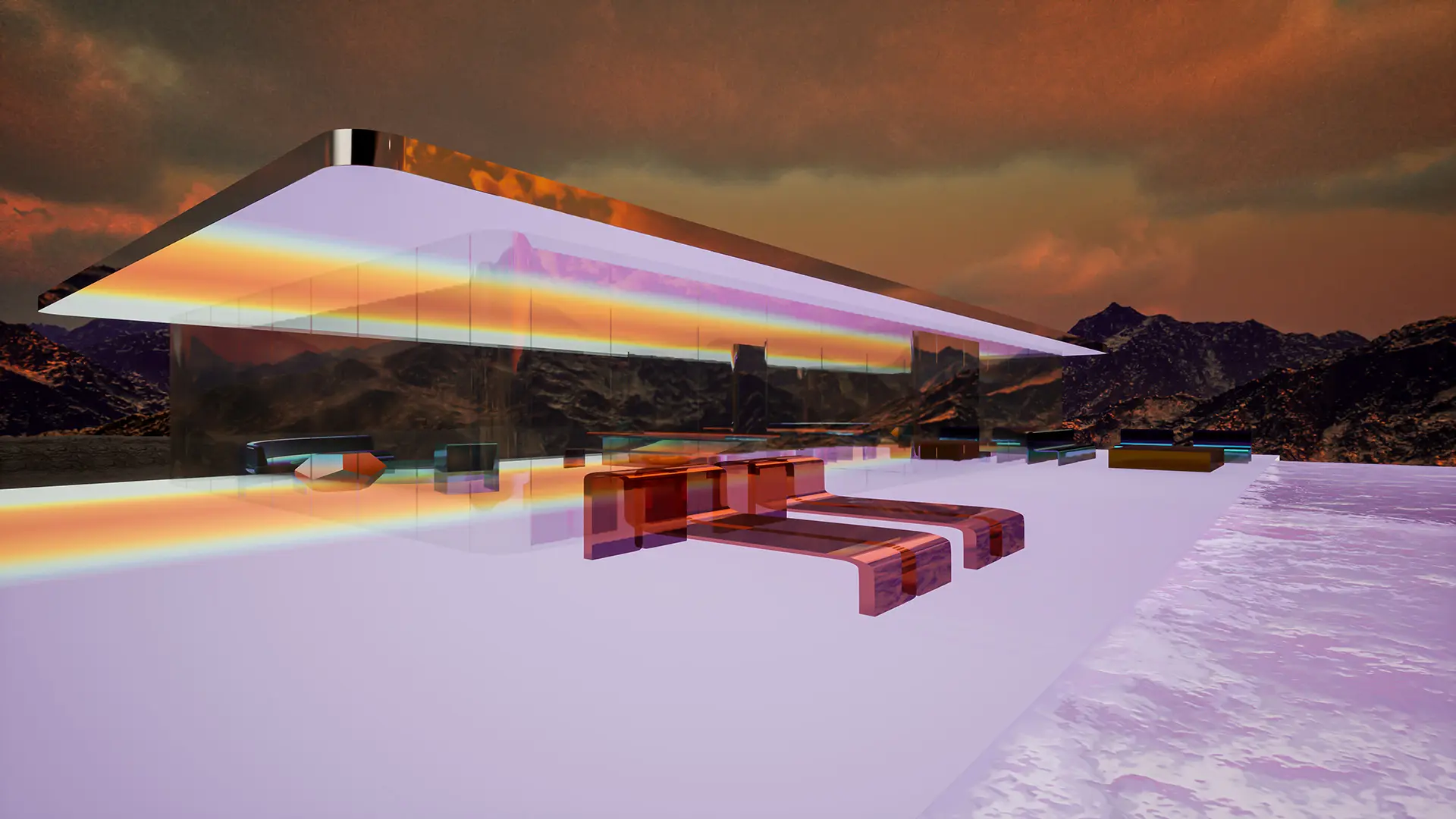 What are the metaverse and NFTs? Why has a digital artwork such as the The Last 5000 Days by Beeple been sold for 69 million dollars? Why are people investing in works of art that don't exist, and what direction is design taking in this parallel universe?
When my 13-year-old nephew (!) says he wants to celebrate his birthday with Roblox or Fortnite, I nearly fall over backwards. I tell myself not to get het up, that I'm (alas) now twice as old as twenty and it's obvious that I haven't a clue either what he's talking about or how this is going to happen. Obviously I infer that he wants to arrange a digital event, in a virtual space, on an interactive online platform that I, for one, never knew existed. My next thought is something of an epiphany: Generation Z (also known as Centennial, Digitarian, iGen, Plural, Post-Millennial and Zoomer, born between 1995 and 2010) is growing up with the prospect and the expectation that much of their life will be online, digital, virtual. Conclusion: the metaverse – a concept familiar only to nerds until a few years ago, is now a front page catchphrase - it's already with us and, whether we like it or not, it's time we got acquainted with it, understood it and worked out how to get the best from it.
Officially launched in October by Mark Zuckerberg but coined thirty years ago by Neal Stephenson in his cyberpunk novel Snow Crash (1992), the term 'metaverse' indicates a three-dimensional space inside which real people can move, socialise, work, share assets and experiences through their avatars. An actual virtual social meeting place. Aside from criticisms over its presentation skills – naive and over the top – from the CEO of Facebook, interest in purely digital property, persistent and immersive virtual experiences and the relative technology has risen dramatically over the last twelve months, and terms such as metaverse, blockchain, cryptocurrency and NFT (non-fungible token) are now on (almost) everyone's lips. Not just rumours. The value of NFTS rose to 10.7 billion dollars in the third quarter of 2021. According to Bloomberg Intelligence, by 2024 the metaverse will be worth 800 billion dollars, and a study by Morgan Stanley predicts that by 2030, metaverses, gaming and NFTs will account for 10% of the luxury market. In particular, it is estimated that NFT-powered luxury collectibles will add another 25 billion in revenue to the sector.
NFT, Cripto, Meta … what? A few definitions
The metaverse is a collection of interconnected virtual spaces that provide new methods of interaction, interaction and reaction thanks to virtual reality, blockchains, NFTs and immersion. Its matter consists of data and information from the real world and its structure is spatiotemporal, as is the physical universe. It interacts with the real world, and to access it you need VR headsets and gloves for handling virtual objects; it harnesses devices and applications that we already use on our pcs or smartphones and connects to real financial systems to derive the greatest possible profit from virtual items.
An NFT, on the other hand, is a smart contract that assigns ownership of a digital work or, better still, a digital object, a file, that represents that work. This file is compressed into a fixed size binary string known as a hash, through a non-invertible process known as hashing, which guarantees its uniqueness. This compressed sequence is memorised on a platform that uses blockchain technology, where it can circulate and be exchanged. The NFTs conserve all the advantages of the blockchain: decentralisation, disintermediation, immutability of registry, traceability and verifiability of content, movement and transfer.
NFTs can be anything digital, but a large part of the current buzz is about the use of this technology to buy and sell digital art. Hence the importance of cryptocurrencies – alongside real capital - i.e. virtual money  whose transactions are recorded on a blockchain, an open, distributable registry that memorises them safely, verifiably and permanently.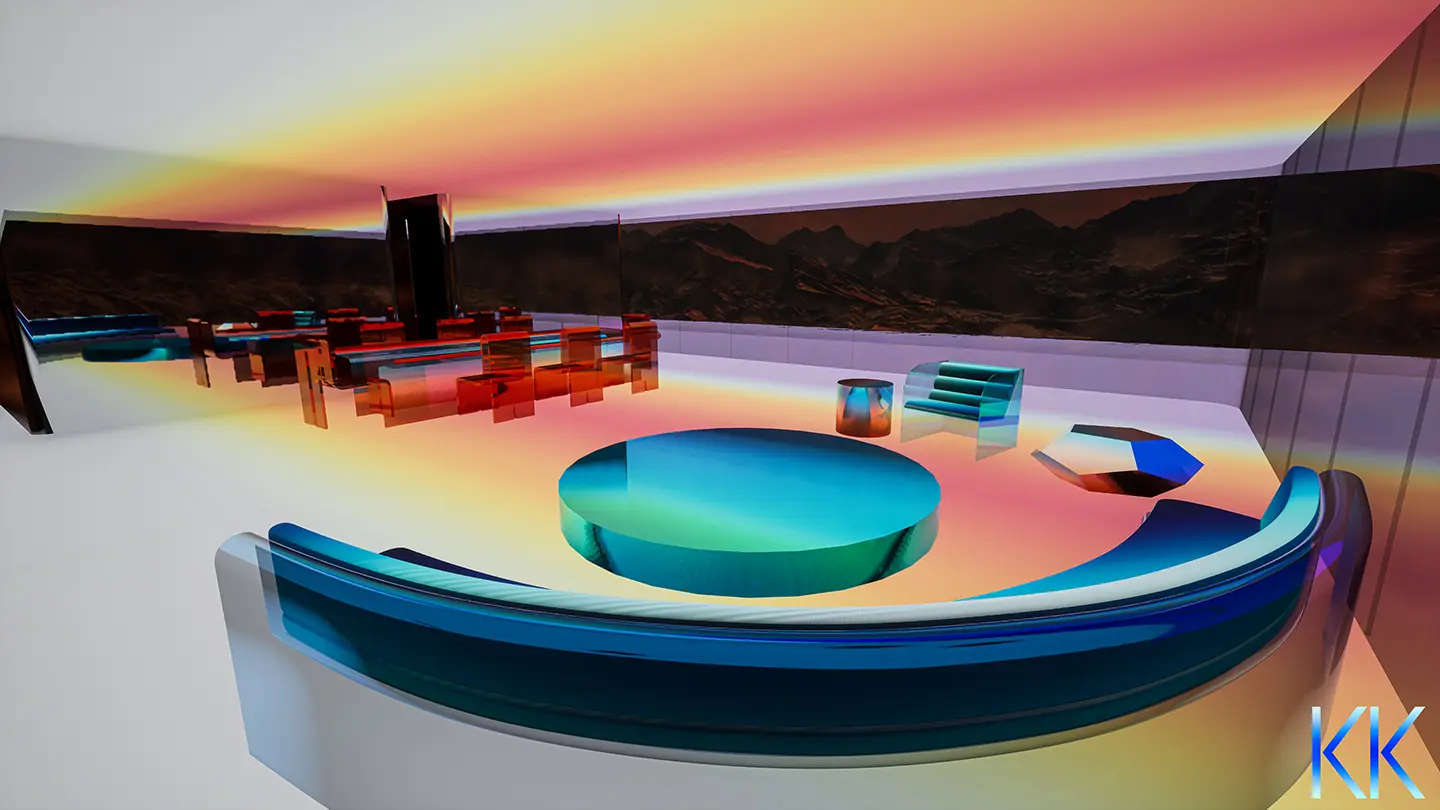 Who does what in this digital "soup"?
Ça va sans dire that this universe has already been swamped by a number of different players. Let's start from the beginning. NFTs became technically possible thanks to Ethereum's (one of the most popular cryptocurrencies) blockchain. They were first used in the online game CryptoKitties, which allows users to create, exchange and sell virtual cats. Clearly the best-loved pets on the web. Certainly adored by whoever paid more than 170,000 dollars for the first.
Since then, their popularity has grown and grown. Among the NFT content put up for sale over the last few months, there's Jack Dorsey's first post on Twitter (sold for 2.9 million dollars) Trevor Andrew's Gucci Ghost (which made 3,600 dollars) and the videorecording of Los Angeles Lakers superstar LeBron James' slam (hammer price 208,000 dollars). Digitised sets from Pulp Fiction will soon be sold on Opensea.com, the best-known NFT marketplace: fans of this cult movie will be able to purchase various excerpts with previously unseen passages. Following the success of its official NFT licensed digital collectibles based on Spider-Man and Captain America, Marvel has launched an inaugural series of classic Marvel Comics. In July, the NFT version of Banksy's Spike was also put up for auction. The physical version of the work remains the property of the tenor Vittorio Grigolo: whoever purchased the digital work for 150,000 dollars acquired the authentic NFT digital work, but not the ownership of the original physical work. To put in physical art collection terms, anyone can buy a Monet print but only one person can possess the original. The NFT work currently holding the record for the highest sale is Beeple's The Last 5000 Days, which sold at  Christie's for 69.3 million dollars. On the subject of auction houses, Sotheby's has just launched its own metaverse, a virtual space that allows its users to explore and familiarise themselves with available works of art in an immersive digital world. In this way, it expects to expand its services with dynamic auctions, open editions and the creation of generative works of art. In Italy, Cambi set up the country's very first NFT auction, entitled Dystopian Visions which saw 18 artists upload their digital artworks on the RuperRare marketplace, alternating imaginary utopias with real dystopias - apocalyptic and certainly disorientating. A digital art veteran is curating the metaverse: Serena Tabacchi, director and co-founder of MoCDA, the Museum of Contemporary Digital Art launched in London in 2019. The latest, and no less spectacular, is Coral Arena, an NFT produced by the 3D artists and interior decorators Charlotte Taylor and Nicholas Préaud based on a sculpture designed by Shohei Shigematsu, head of OMA's New York office, with an imposing but sustainable underwater park at The ReefLine, with an actual artificial coral reef accessible along a snorkel trail.
Should you happen to ask yourself whether anybody would be prepared to spend a figure ending with six zeros on clothes or shoes only wearable in the digital sphere, the answer is a resounding yes! In September, a gold Haute Couture outfit from Dolce&Gabbana's Genesis Collection (a selection of nine NFT pieces) went for over a million dollars at auction. 620 pairs of sneakers produced by RTFKT Studios and designed by Fewocious generated sales worth 3 million dollars. The Baby Birkin by Mason Rothschild and Eric Ramirez sold for 23,500. Nike has patented its CryptoKicks NFT sneaker. Gucci has created an exclusive NFT Gucci Collection, which includes bags, glasses and hats used by the avatars of the users playing  Roblox. While Aria, a short loop video on three channels, directed by Alessandro Michele and the photographer and filmmaker Floria Sigismondi, inspired by the AI Collection 2021, was sold by Christie's in an online auction for 25,000 dollars. Burberry designed a suite of NFT characters and accessories for Mythical Games' Blankos Block Party. Louis Vuitton launched the videogame Louis The Game with integrated NFTs to mark its bicentenary. Even Guerlain couldn't hold out for long, inviting a number of artists to produce art and matter-themed NFT-certified original digital works.
But it's not just art and fashion. As of now, you can also dance to the rythm of NFTs. Kingship is the first band to play in the metaverse. It's made up of four digital monkeys and has signed a contract with the Universal record company. The monkeys are part of one of the most successful NFT collections, the Bored Ape Yacht Club, launched in April on the OpenSea platform; the least expensive image is worth around 200,000 dollars and the most expensive have even hit 3 million dollars. American VIPs such as Jimmy Fallon, Stephen Curry, Snoop Dog have scooped them up and used them as images on their Twitter profiles. These musical monkeys have signed a deal with 10:22 Pm, Universal Music's new web brand. In March, the Kings of Leon issued When You See Yourself, the first music album also sold via NFT. Again in March, the Italian group Belladonna were the first artistes in Italy to sell a single copy NFT song and the first in the world to include the rights to the piece in the NFT, followed by Mike Shinoda of Linkin Park. Furthermore, NFT parties are now the order of the day.
In China, Alibaba's e-commerce marketplace was the first to jump onto the bandwagon. For Singles' Day 2021 (China's version of Black Friday), the brand launched its  Metaverse Art Exhibition, presented and managed by AYAYI, the first virtual employee, taken on as digital manager. NFT artist, digital curator, fashion brand manager, AYAYI will helm the launch of Alibaba's metaverse. The Metaverse Art Exhibition is showing NFT artworks sponsored by brands such as Burberry, Coach and Longines.
Again in Asia, on 3rd November, Seoul officially made its entrance into the metaverse. What this means in practice is that it will be the first city in the world to export events and public services into a virtual universe. The project is due to end in 2026. By 2023, however, the Metaverse 120 Center, a space citizens' avatars can visit and make use of services or report non-functioning services, will be operational. It is also possible that events such as the Lantern Festival will take place in "virtual twin" locations and that the leading tourist attractions will be visitable within the Virtual Tourist Zone.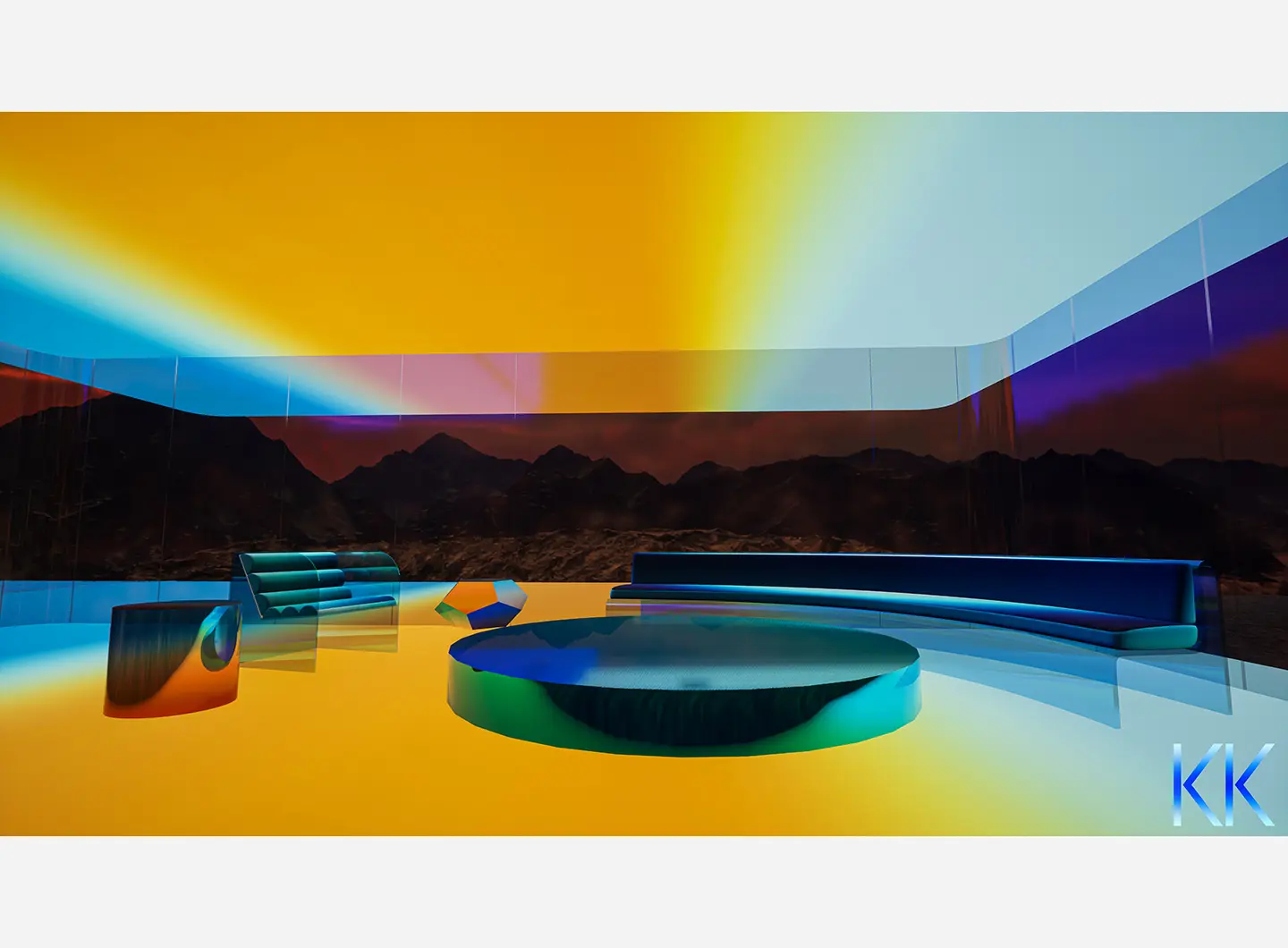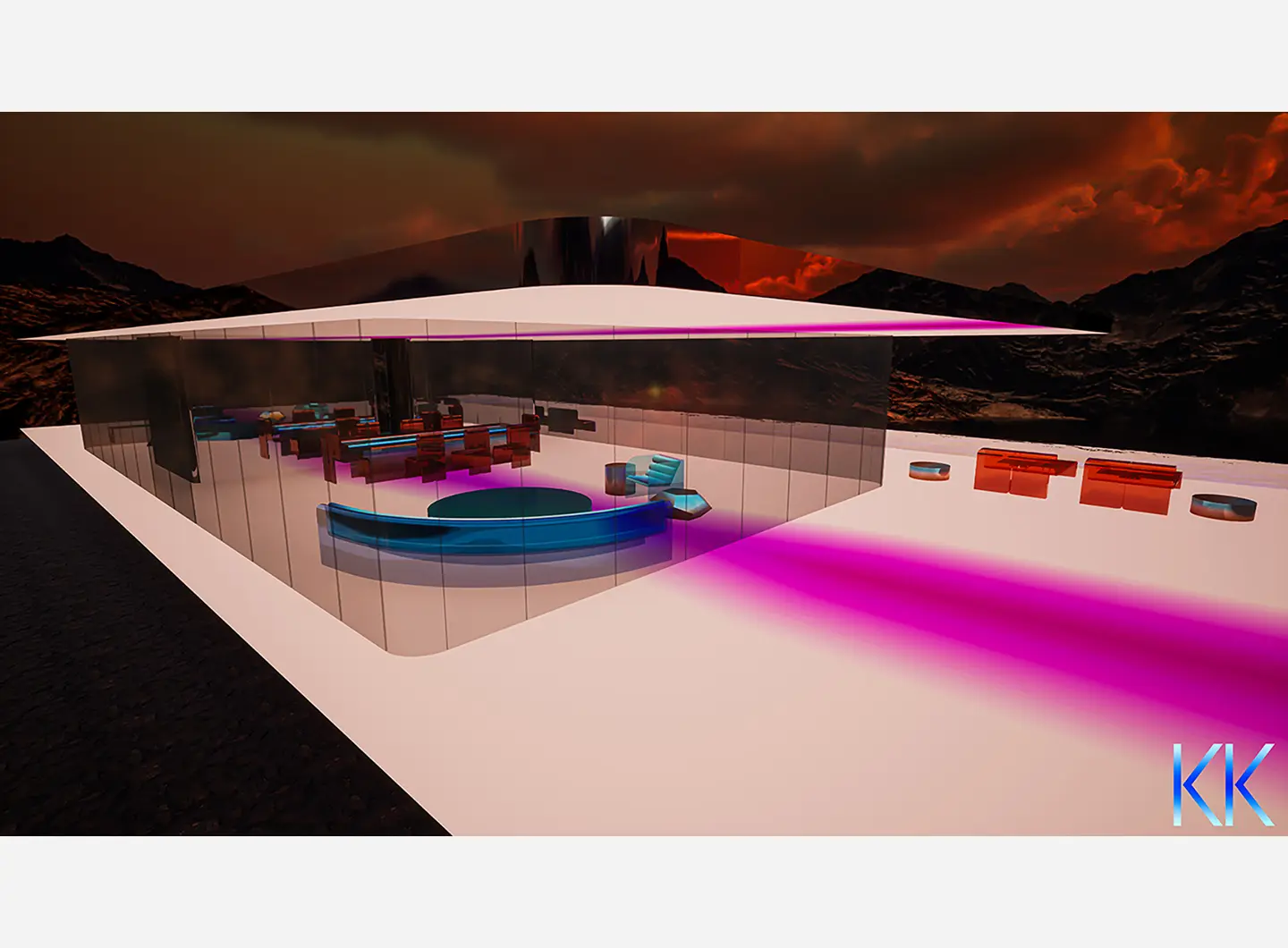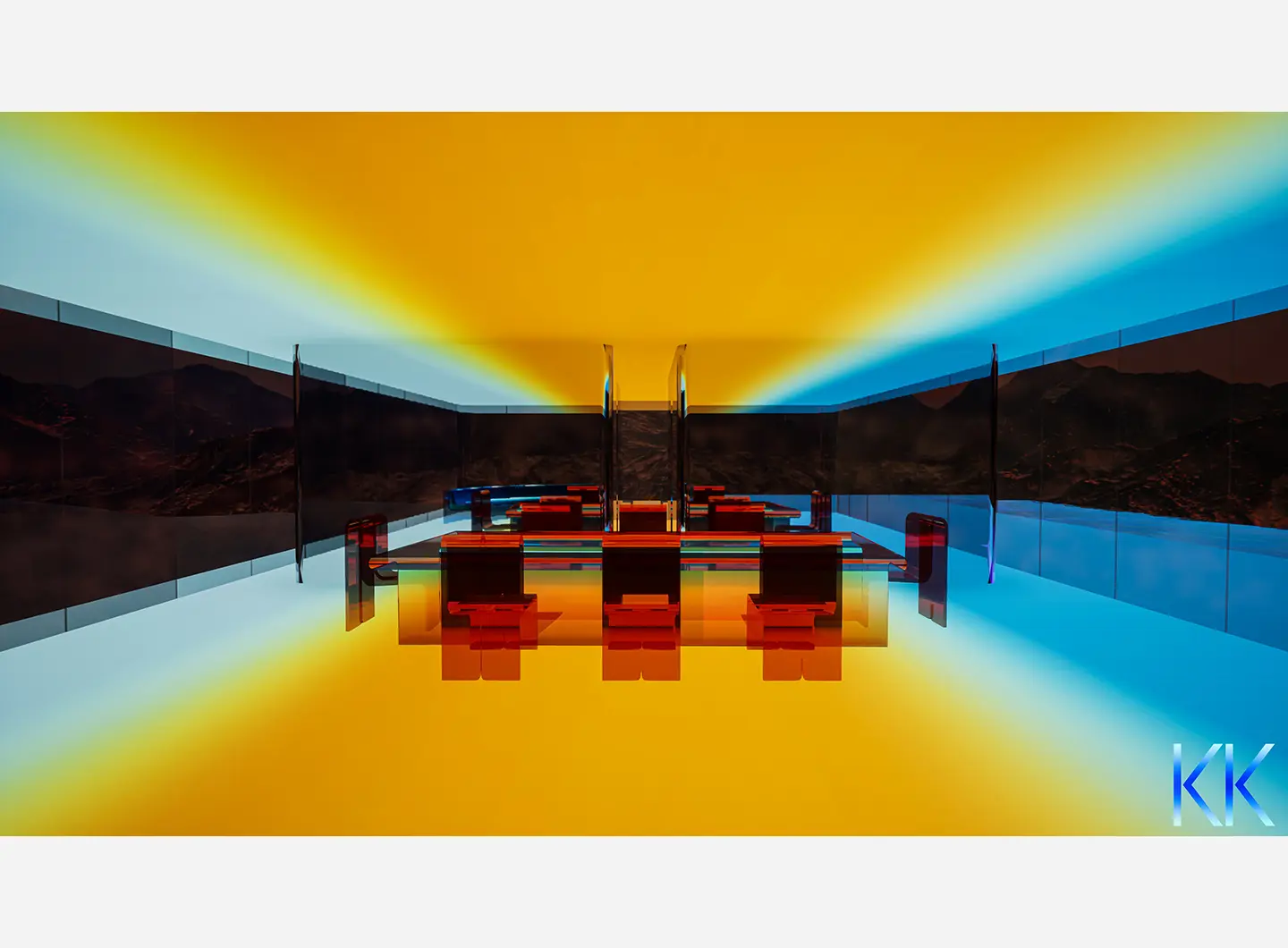 What about design?
The question arises spontaneously: what use is a sofa if you can't sit on it? Aside from Mars House, the first digital house on Mars, conceived by Krista Kim and sold as an NFT for half a million dollars on the SuperRare platform, the sector has not yet managed to come up with an effective or satisfactory response. The industry doesn't seem to have caught onto the relevance or the potential of NFTs etc. Nonetheless, at an individual level, pioneering and visionary designers have already made substantial gains. Andrés Reisinger, originally from Buenos Aires but now living in Barcelona, sold ten virtual pieces of furniture for a total of 450,000 dollars on Nifty Gateway, in just ten minutes.  The NFT collection is called The Shipping and the most expensive piece went for 67,777 dollars. Five pieces exist in the digital world, alone others have been designed to be real products, sent to the buyers. One, the Hortensia Chair, which has gone viral on social media since April, is now part of the Moooi catalogue, in a limited edition
The Furniture Unhinged collection by the visionary and flamboyant American designer Misha Kahn was auctioned at Christie's in August for a hammer price of 170,000 dollars. There are 10 pieces, or rather 10 files, each of which contains a 13-second animation source showing the transformation of a biomorph figure into a piece of furniture that can also be 3D printed.
Two examples of a new approach to design, which do away with the need to touch objects by hand to be excited by them, proposing an original way of using furnishing, free of temporal and spatial limits. All these pieces can be implemented digitally and placed in any metaverse, shared 3D virtual space, used in virtual and augmented reality applications or resold in subsequent online auctions, increasing in value with their authenticity and provenance verified through the blockchain. Or they can simply be collected like artworks, rare discs, limited edition jewellery or cars … A piece of NFT furnishing could form part of a collection of non- fungible works by crypto artists such as  Beeple and Pak, or conventional artists such as  Damien Hirst, Takashi Murakami and Simon Denny. Or be exhibited in virtual museums such as the Museum of Crypto Art, the Museum of Contemporary Digital Art or the B.20 Museum or in one of the many existing metaverse art galleries or in the new, packed crypto-art fairs, such as Meta_VS.
The final frontier in this sphere is to acquire a plot in the metaverse and build a digital home or office there, perhaps recruiting a virtual architect or a digital designer, and furnish the properties with NFT furniture. Please note that as a consequence of the pandemic, job applications are regarded as central in the metaverse – if, in future, we will be unable to be present in our physical offices, we will have to be present in our virtual ones.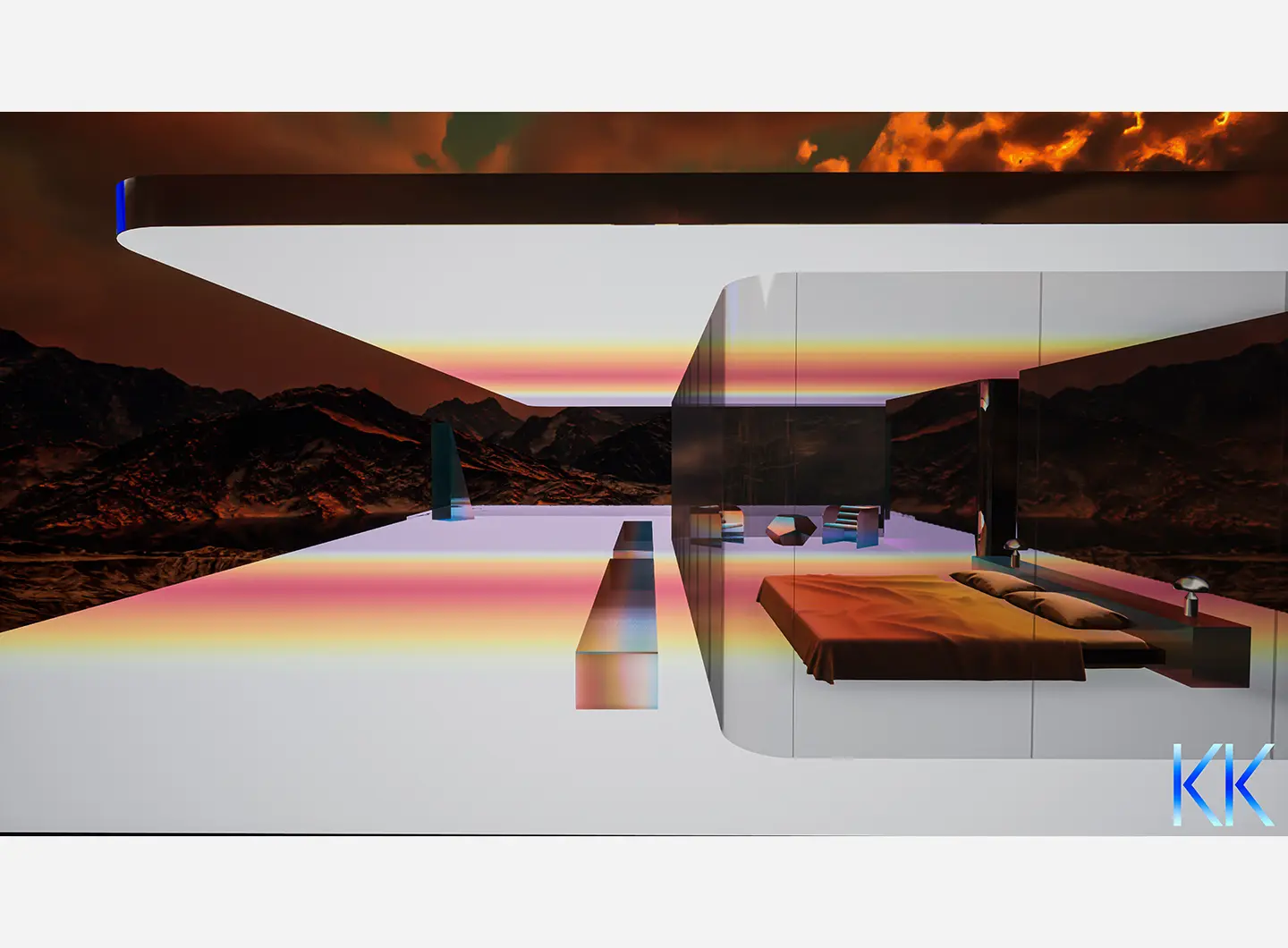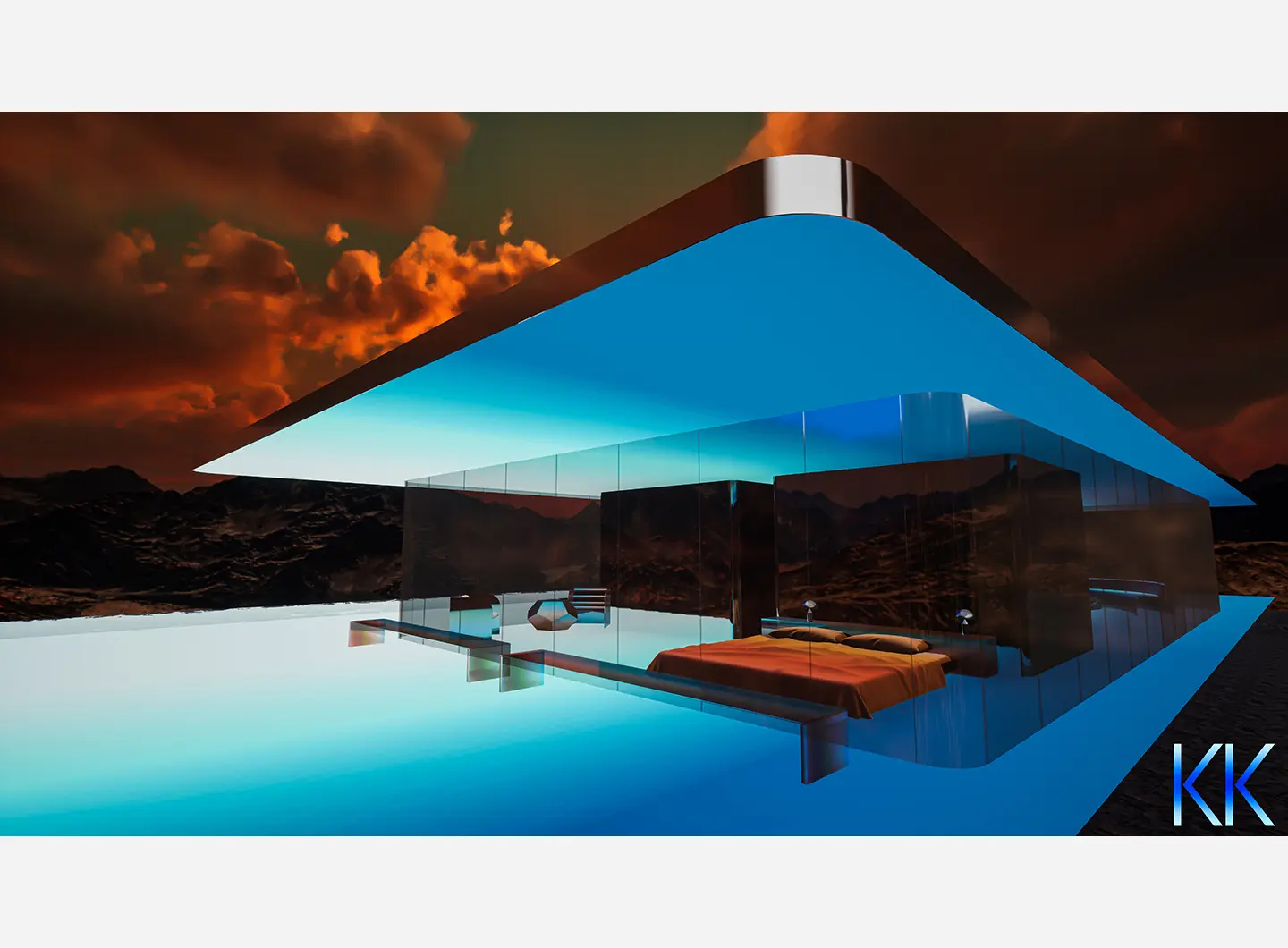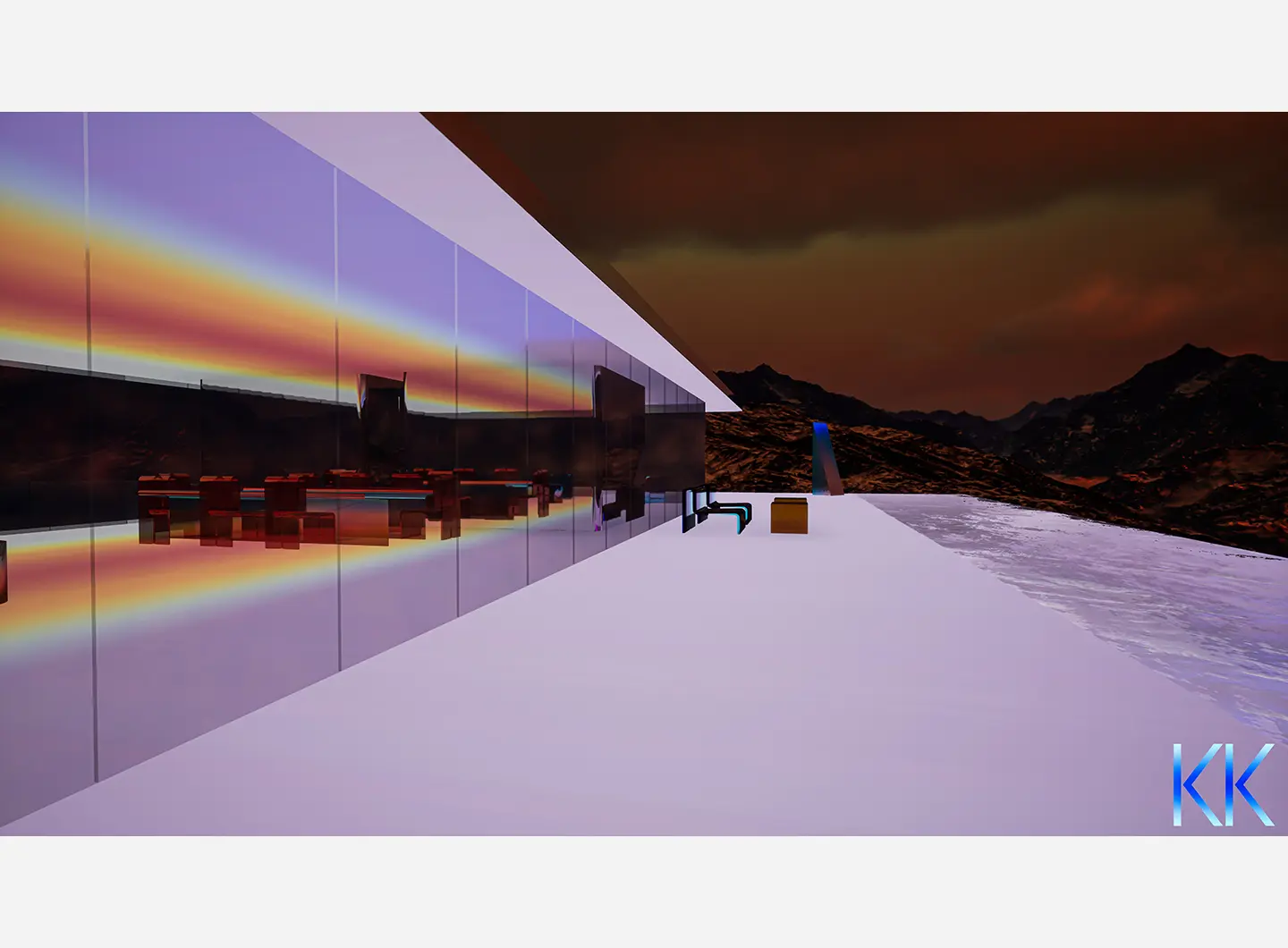 How will it all end?
We've now been living for over a decade in a world in which digital and physical reality are deeply interconnected. Activities such as playing cards in a virtual space station with friends, visiting a space virtually prior to buying it, "seeing" how an as-yet unpurchased piece of furniture will look in our spaces, observing a solar system projected into the sky with augmented reality glasses are all already possible. Does the metaverse with its annexes and connections really seem like science fiction? In the digital world, current implausibility is seldom an indication of future feasibility. Wondering how reality and our relationship with it and with others in the metaverse might change may not be the right question. In fact, we may not even have the language to express what the digital and physical lives of our children and grandchildren will be like. Talking about experiences in the metaverse in terms of totally immersive "video-conferences" is like focusing on the screwdriver fixing the electric pylon rather than on what the metaverse really is: the entire electric system. But technology and the pioneers in this new field are fast making gigantic strides. Within ten years, the future that doesn't yet exist will be reality. Let us not be caught unawares.