Multifunctional furnishings for a hybrid home
Add to bookmarks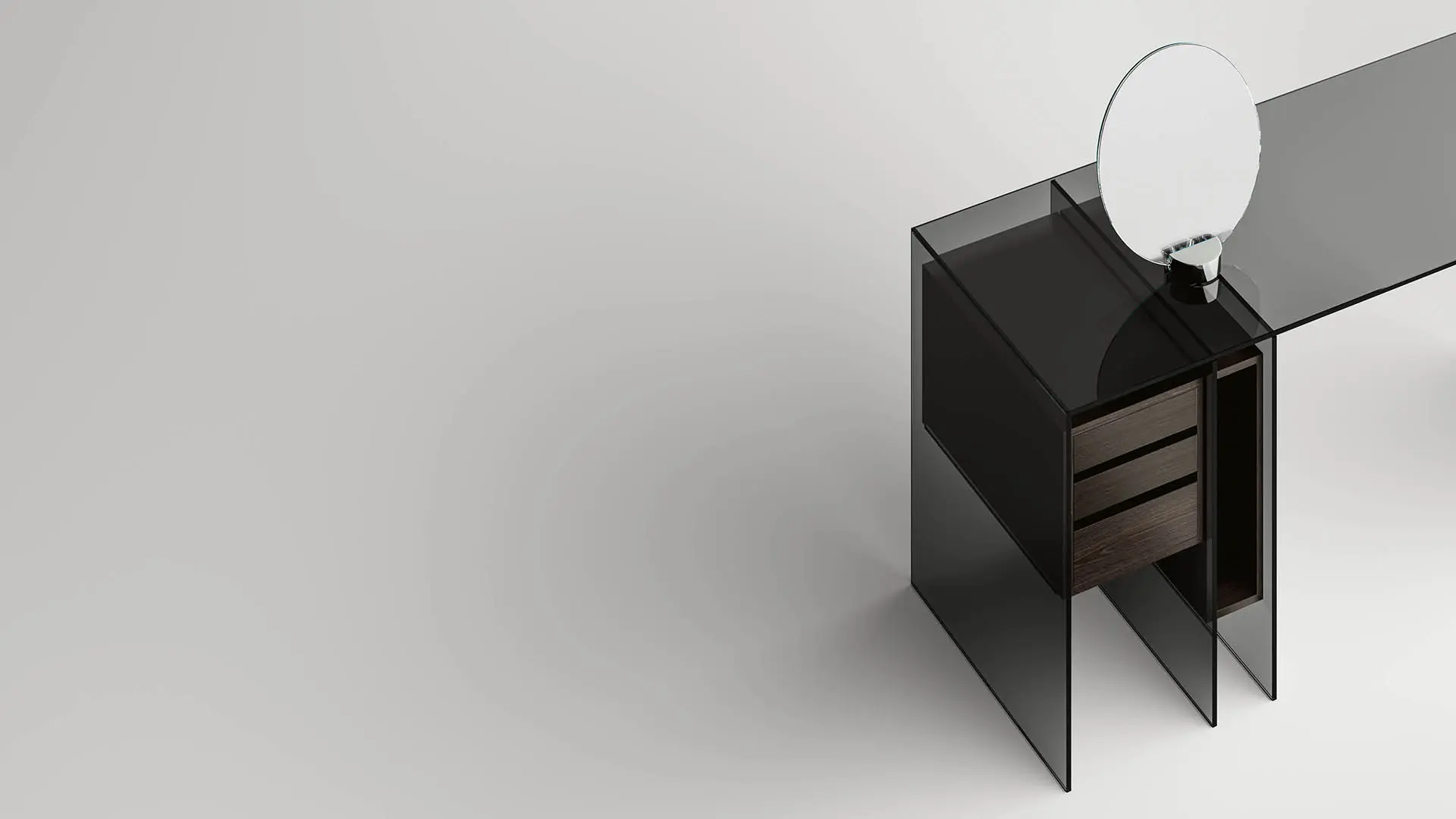 Tables that turn into desktops, partitions that transform rooms, desks and beds that appear from wall compartments - spaces are becoming fluid, accommodating the post-Covid habits that mean that our homes now have to cater to a new multiplicity of functions.
Transformable, multifunctional furnishings, suitable for hybrid homes in which the space is both domestic and work-related – the pandemic has accelerated this trend, with demand possibly previously informed by lack of space, small and multitasking houses, now driven by smart working and our new post-Covid habits. Firms are adjusting, working on tabletop partitions and sound-absorbing pouffes, and collapsible coffee tables that can be hung on the wall. They've come up with stools with integrated tabletops, beds and desks that unfold from wall spaces, room dividers, and cabinets that look minimal but once open reveal a hidden world, with cubbyholes everywhere for storing the fluid universe we are currently navigating.
A dual-function transformable system incorporating a tilting sofa and cushioned movement, and vertical fold-away double bed with patented press-folded slatted base and automatic flattening.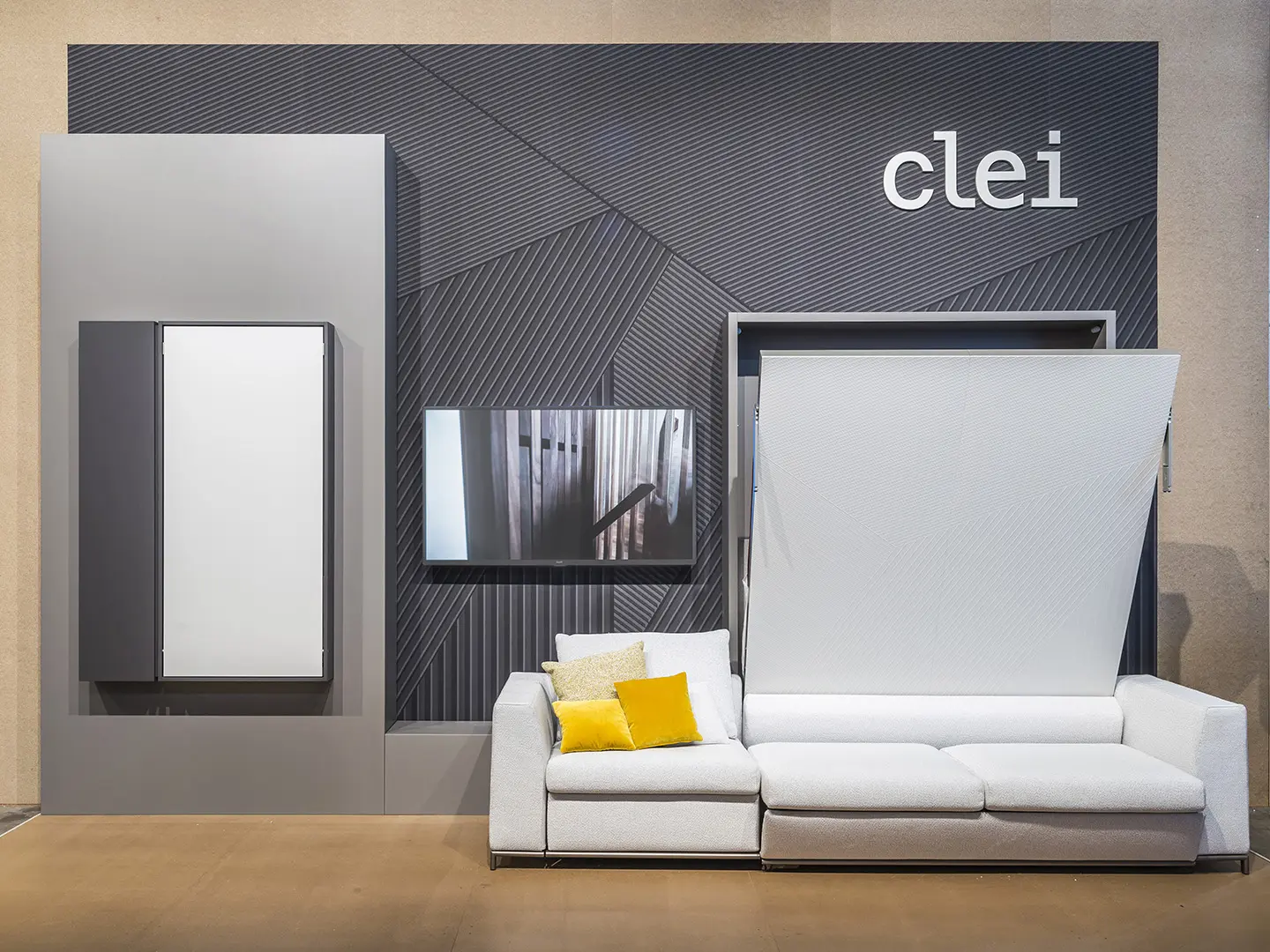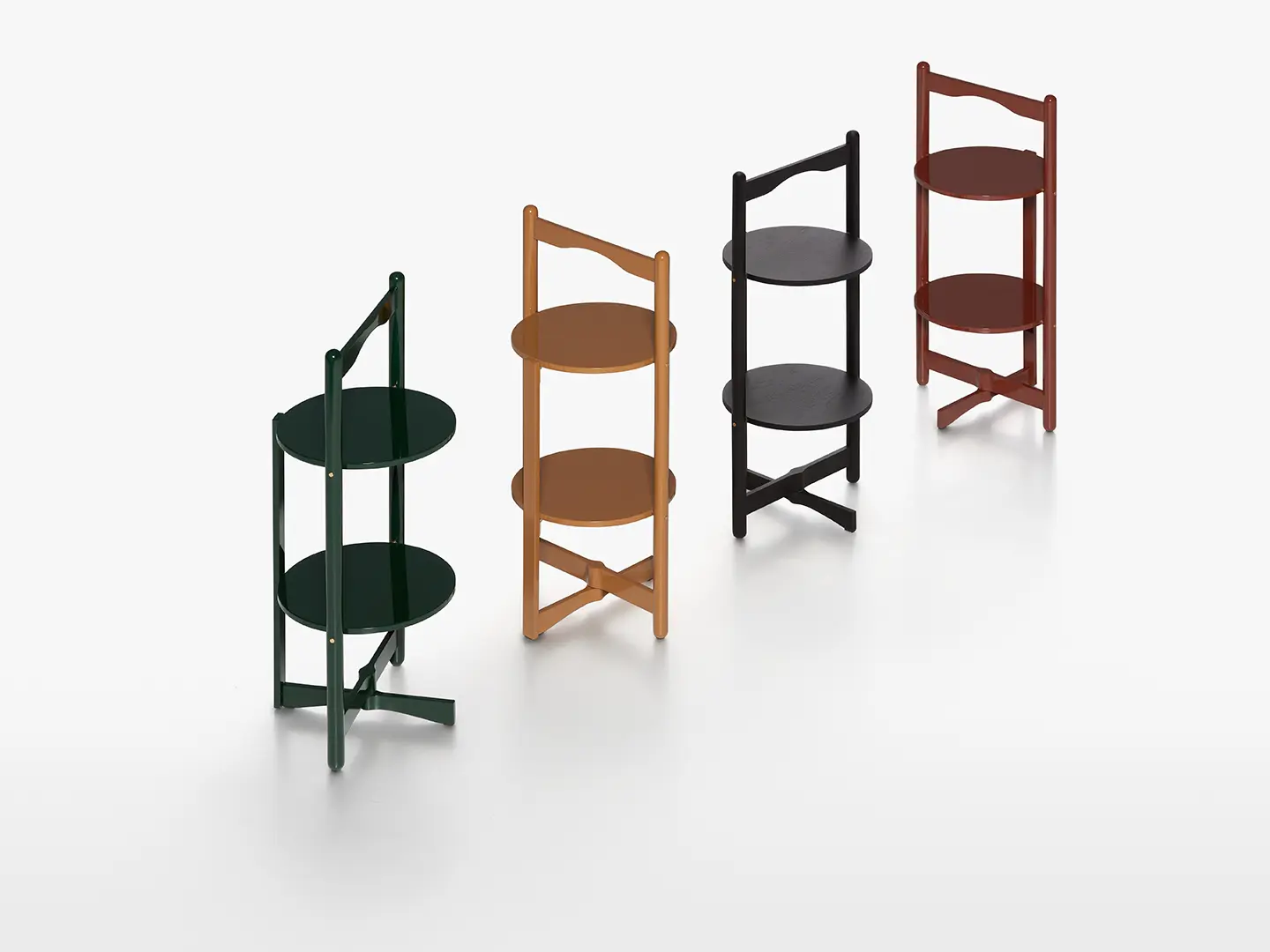 Designed by Paola Navone, this comfortable seat is easy to carry around thanks to its simple loop handle. It is upholstered in Snowsound Fiber, a special, sound-absorbing fabric patented by Caimi, applied to a shell made of a wood-based material and soft polyester.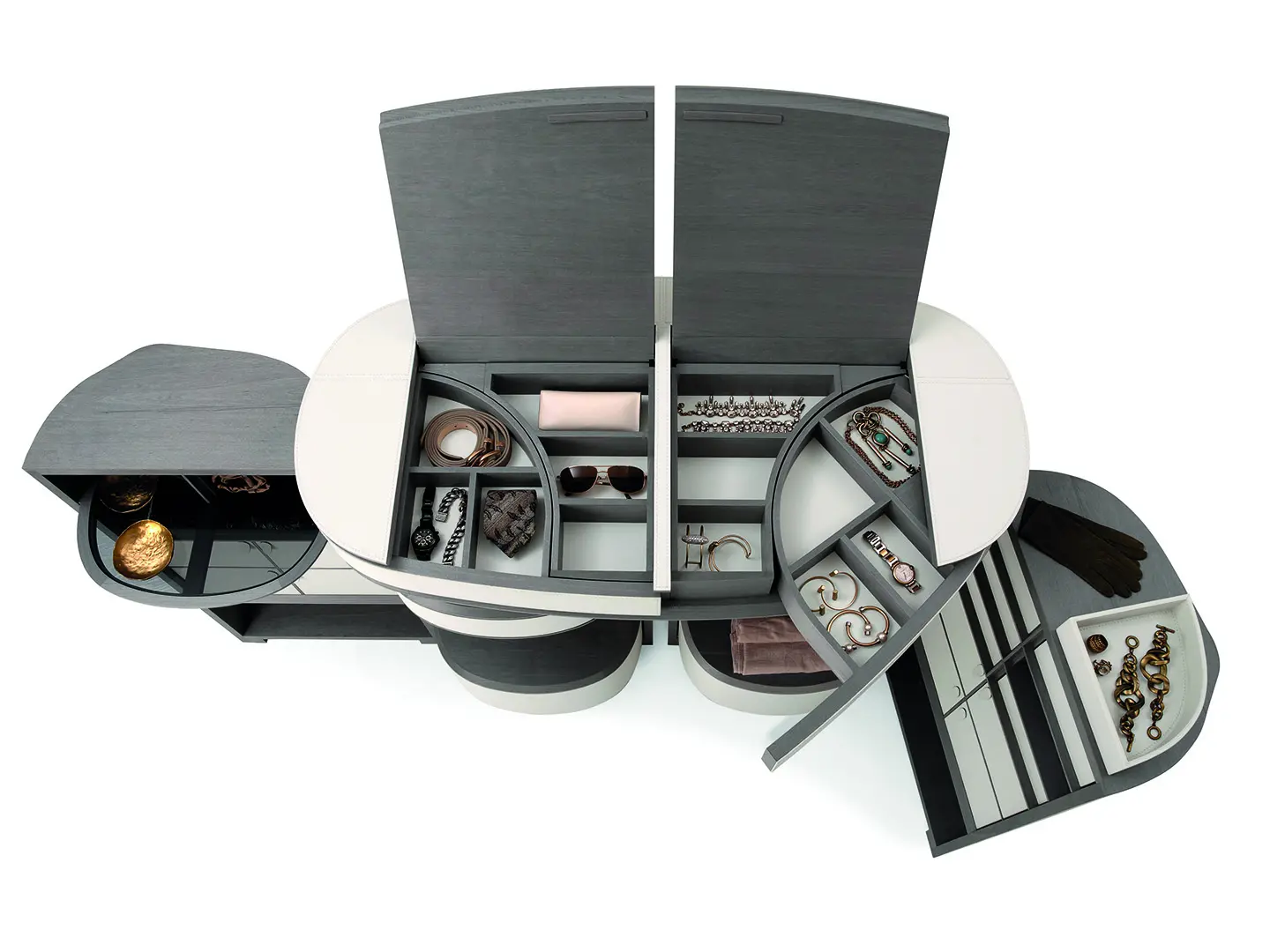 Gebrüder Thonet Vienna, NYNY
This  container unit signed by storagemilano is defined by the asymmetrical superposition of geometric volumes on a metal wall support – they enclose drawers and two spaces with doors, the lower one also doubles up as a desk.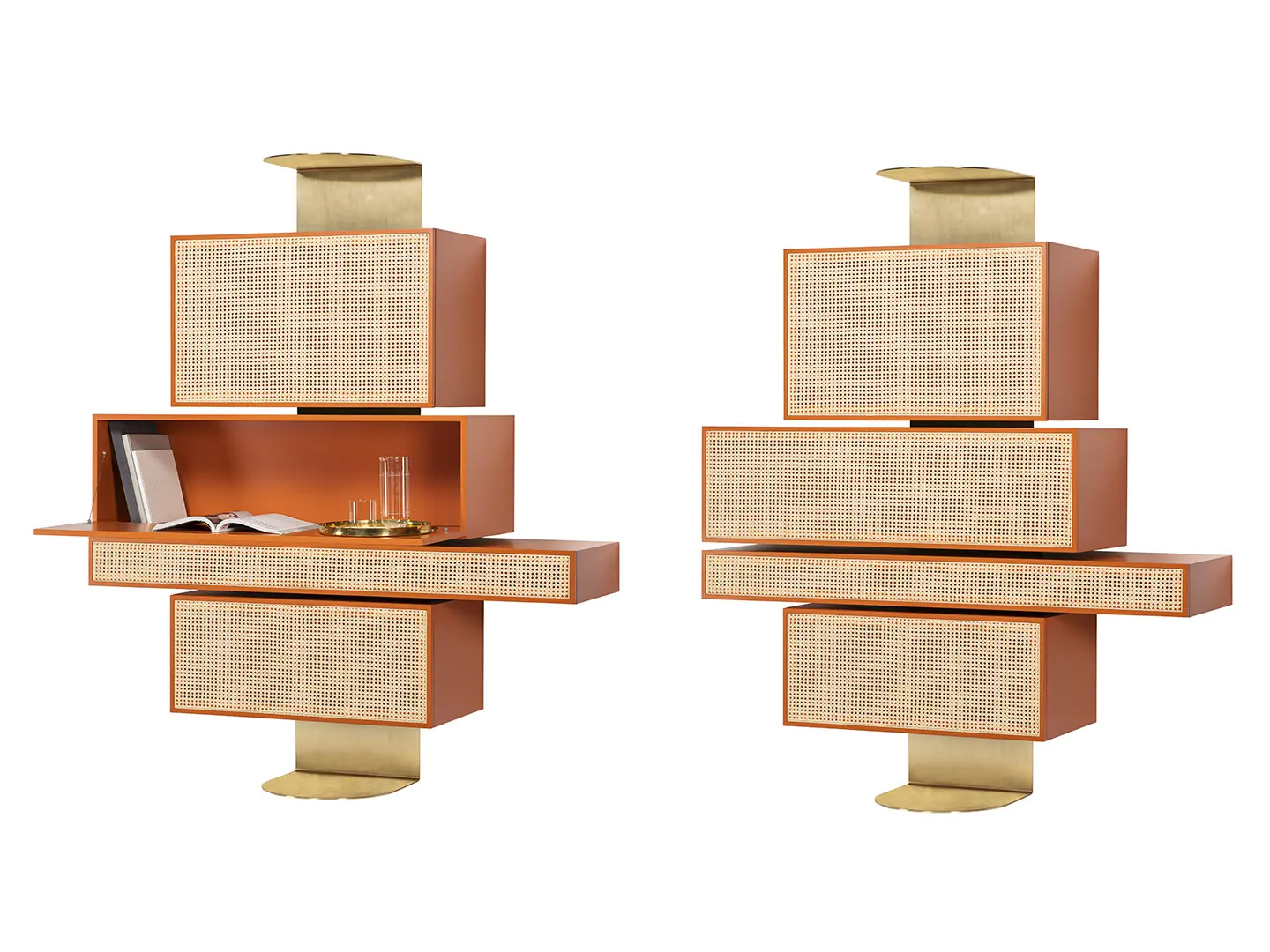 Designed by Ben van Berkel / UNStudio, this system of padded pieces creates space for a variety of functions – the divider panels provide seclusion; the arm rests, backrests and cushions allow for more relaxed sitting positions; the desk becomes a worktop; the small tables provide additional support, not least for computers.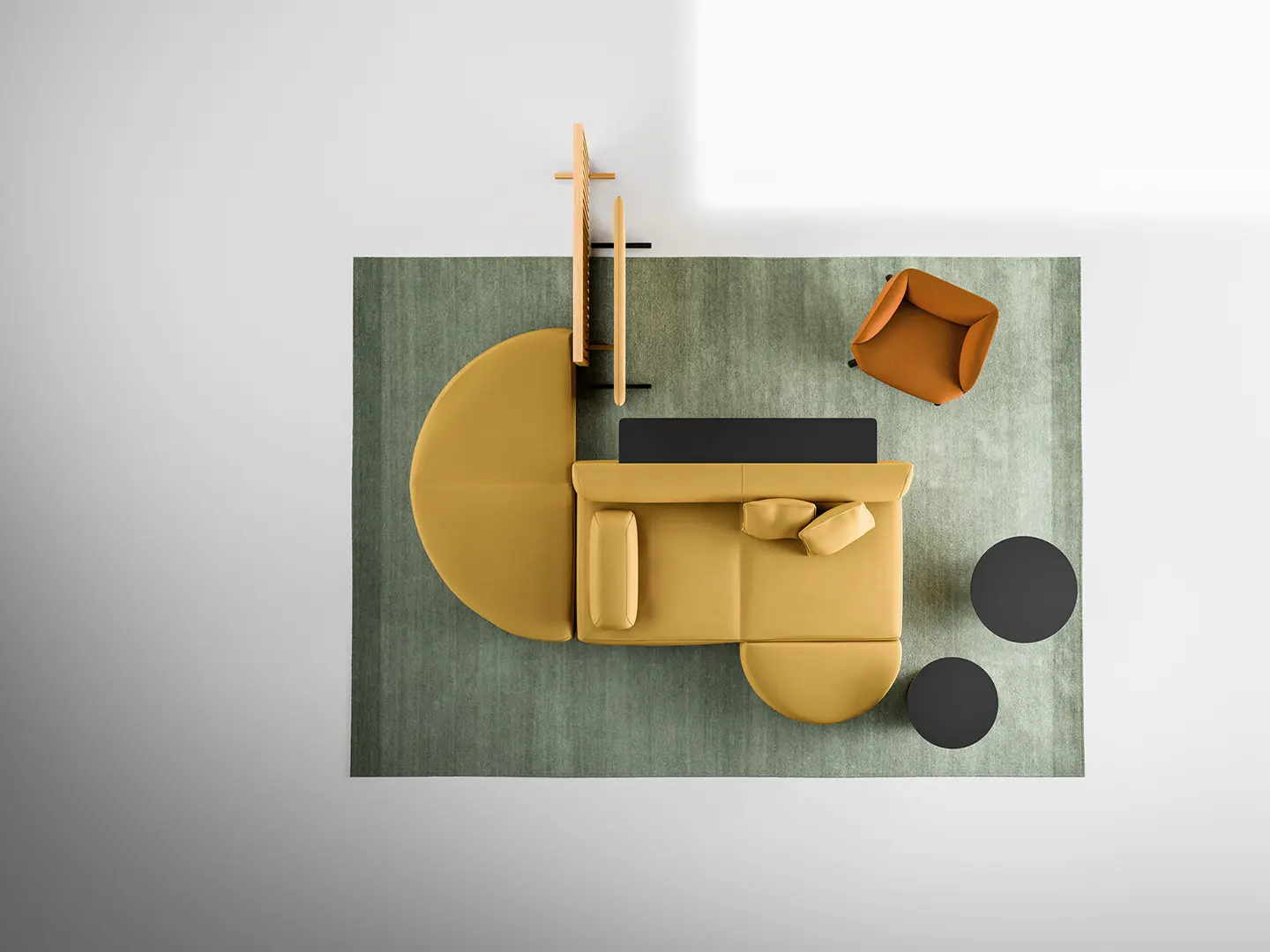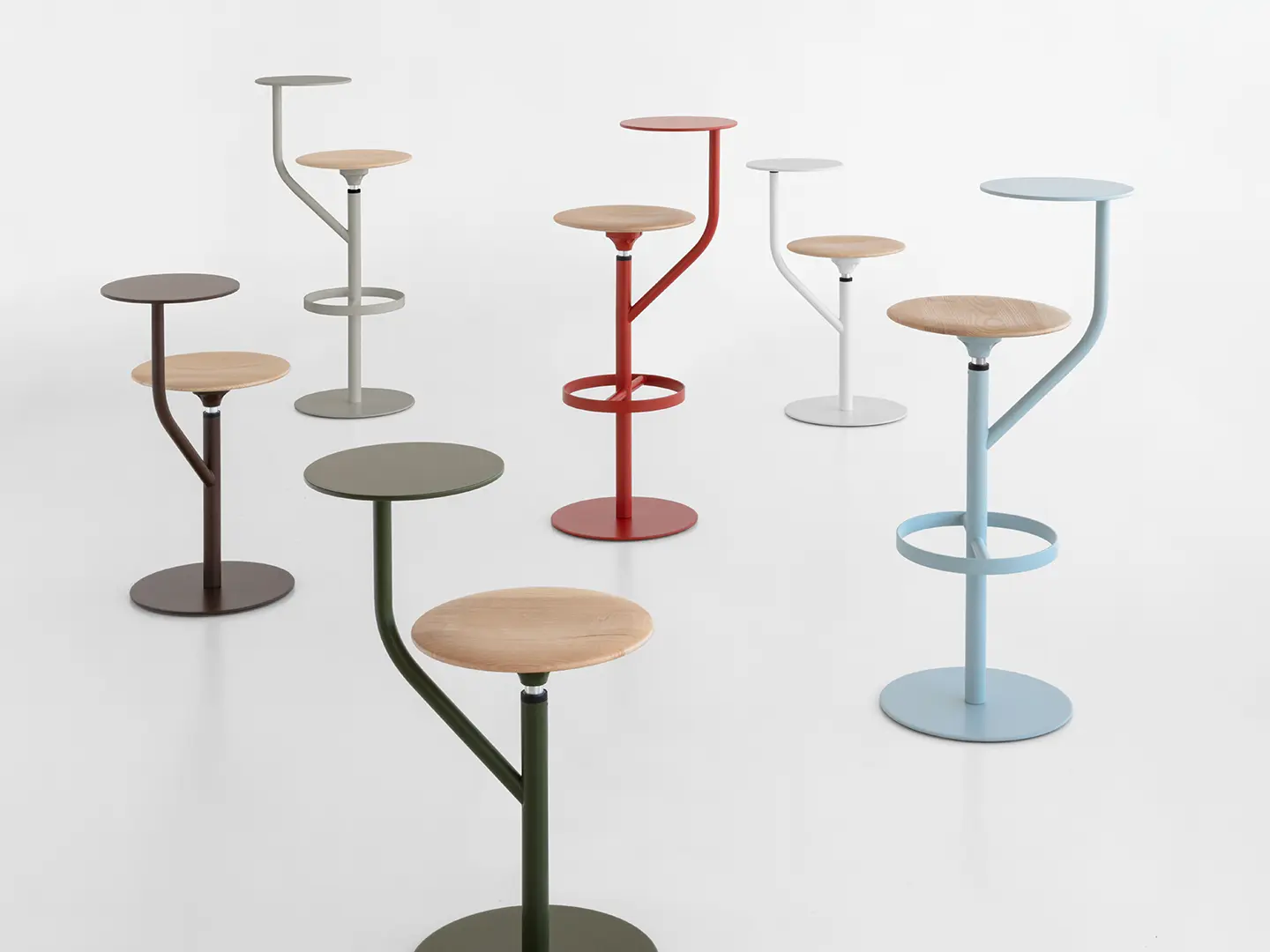 Designed by Jorge Pensi Design Studio, this is a functional, self-supporting, sound absorbing dividing panel. Its appearance changes according to need, incorporating accessories such as, for example, a magnetic whiteboard, shelves and coat hooks. It is wired for electricity and can accommodate a monitor.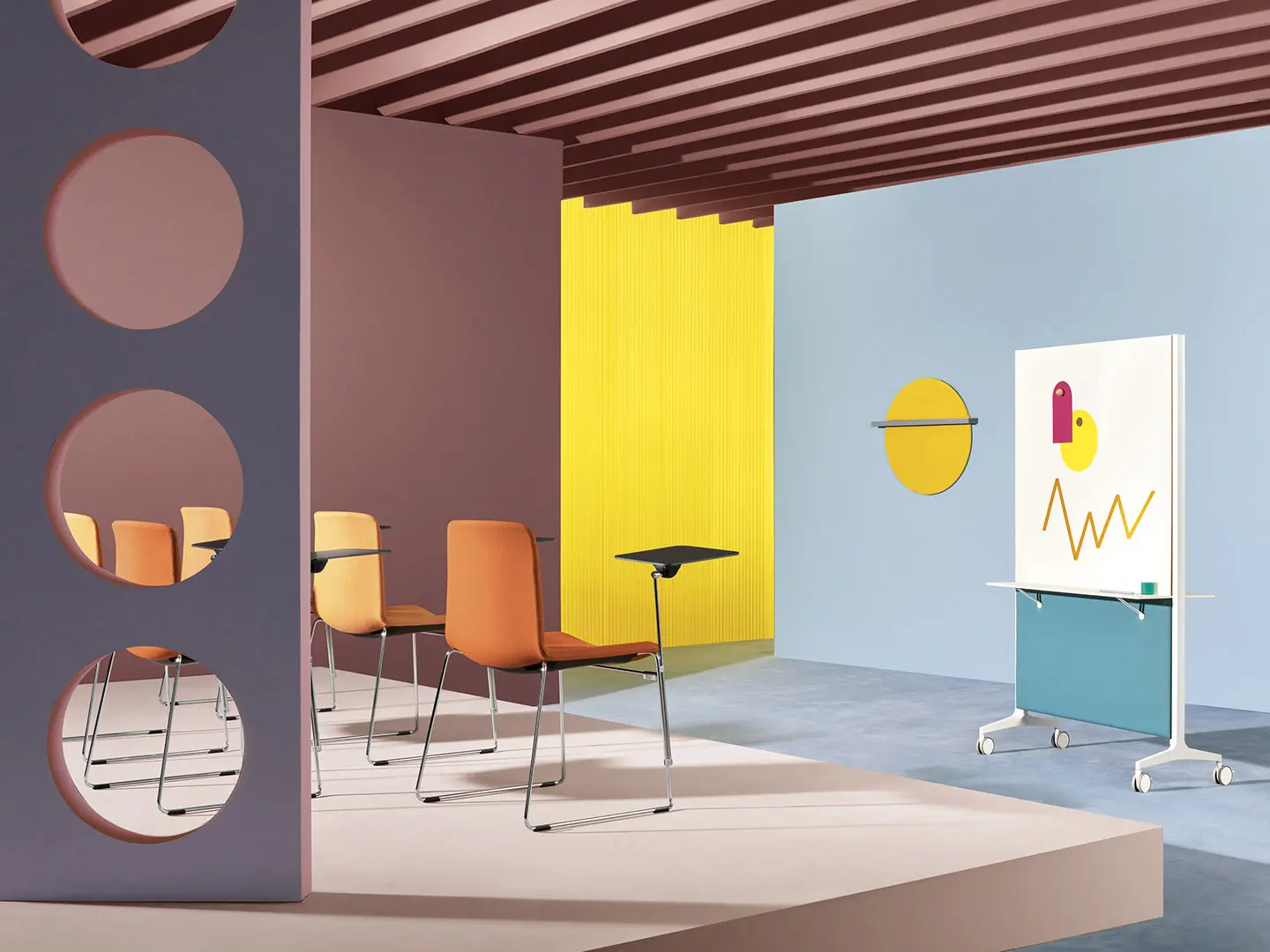 Ligne Roset, Stendhal
The LucidiPevere studio has come up with a hybrid object: a desk, bookcase and objet d'art, all at once. The fabric-upholstered doors open onto a space with connectivity and lighting. When closed, the piece looks like a minimalist picture, thanks to its slim depth.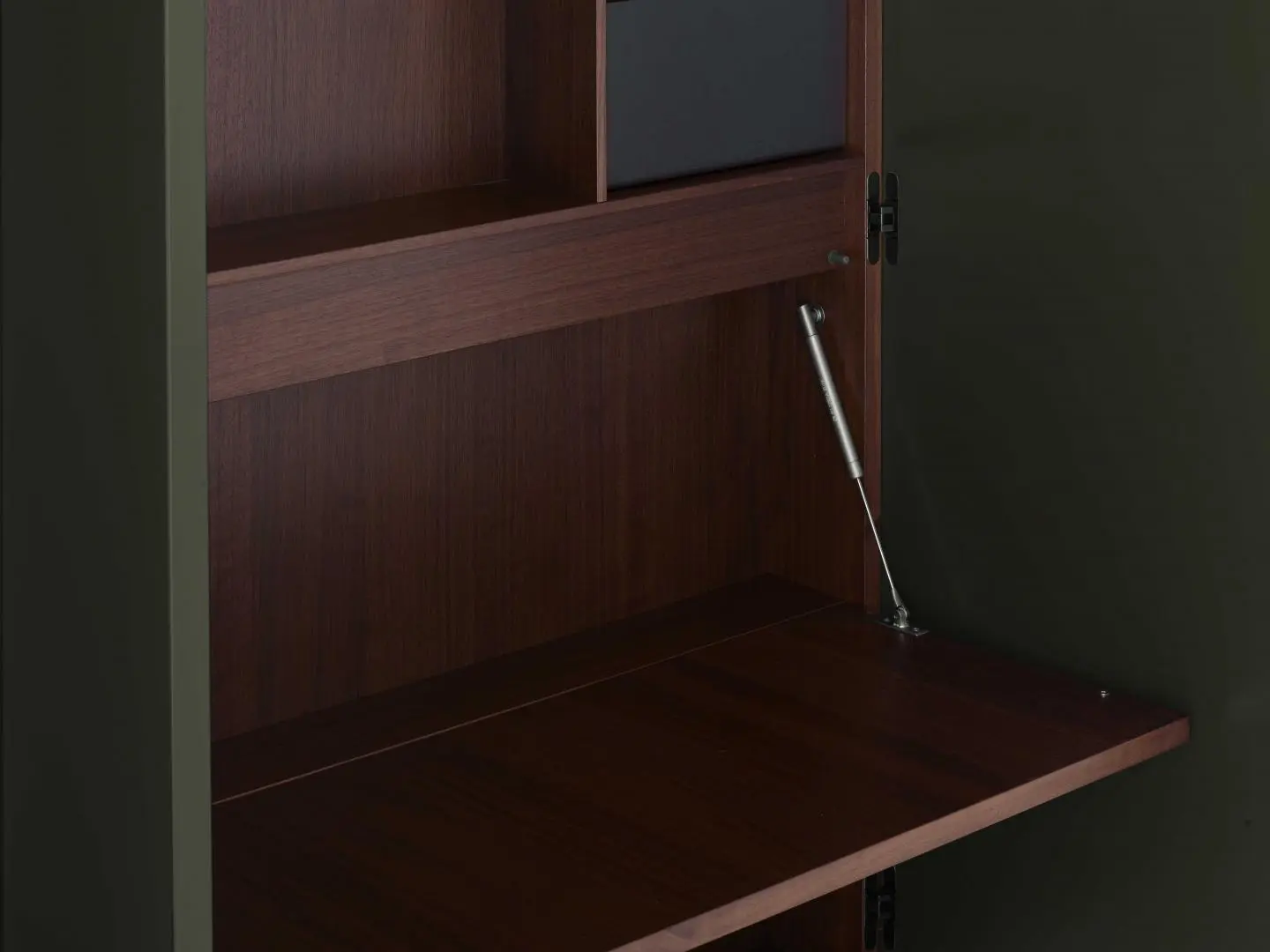 Designed by Massimo Castagna, Marcell was created as a desk, but can also be used as a console table and, when equipped with drawers and a countertop mirror, as a dressing table in the bedroom.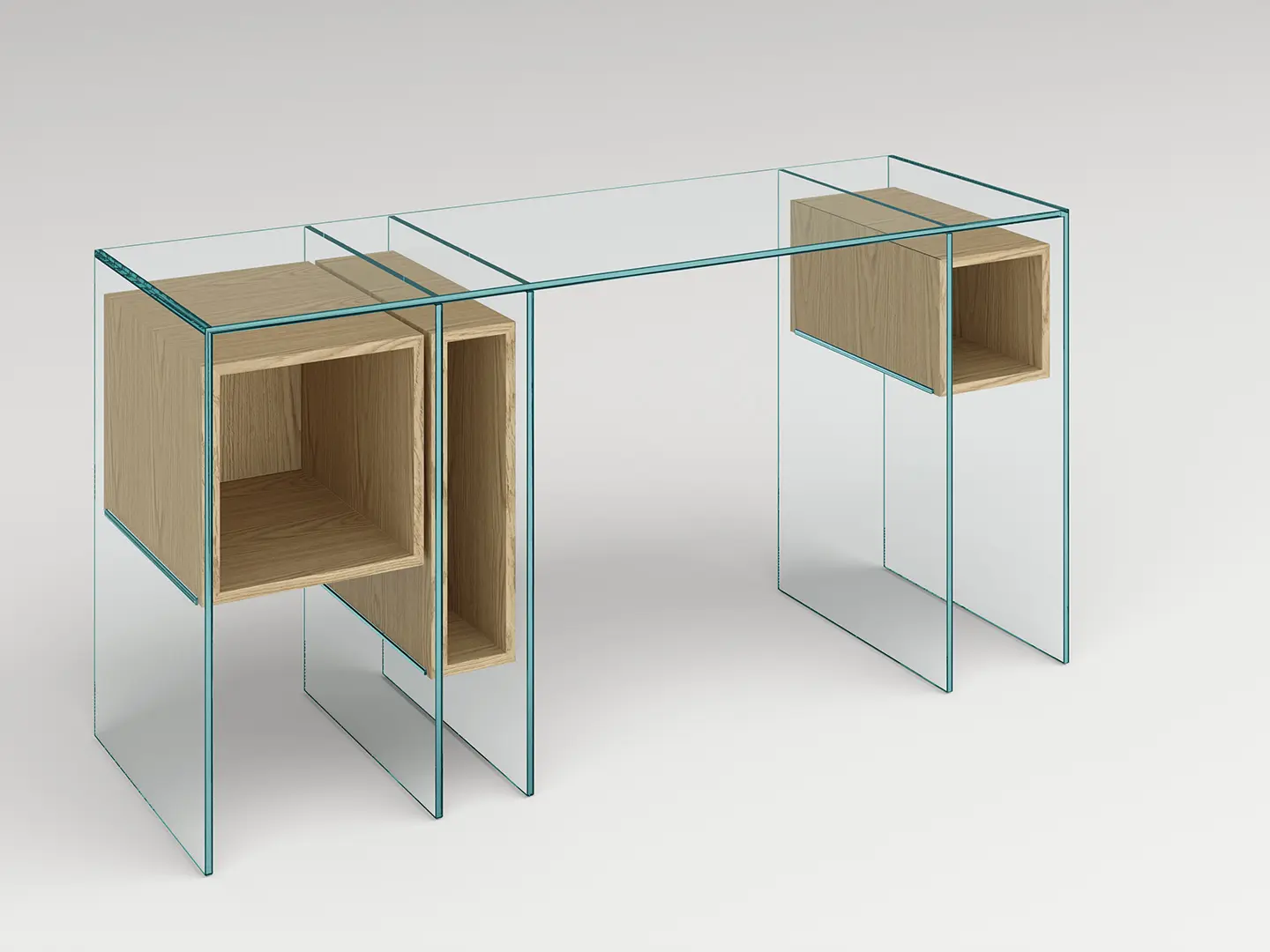 This electric radiator, which also works as a shelf, is an evolution of Rift, designed by Ludovica+Roberto Palomba along with Matteo Fiorini. After further aesthetic and technological research, the aluminium module has become wider, to create a heated shelf. The longer version includes a wooden shelf top.