NVL Table
Category: Tables and coffee tables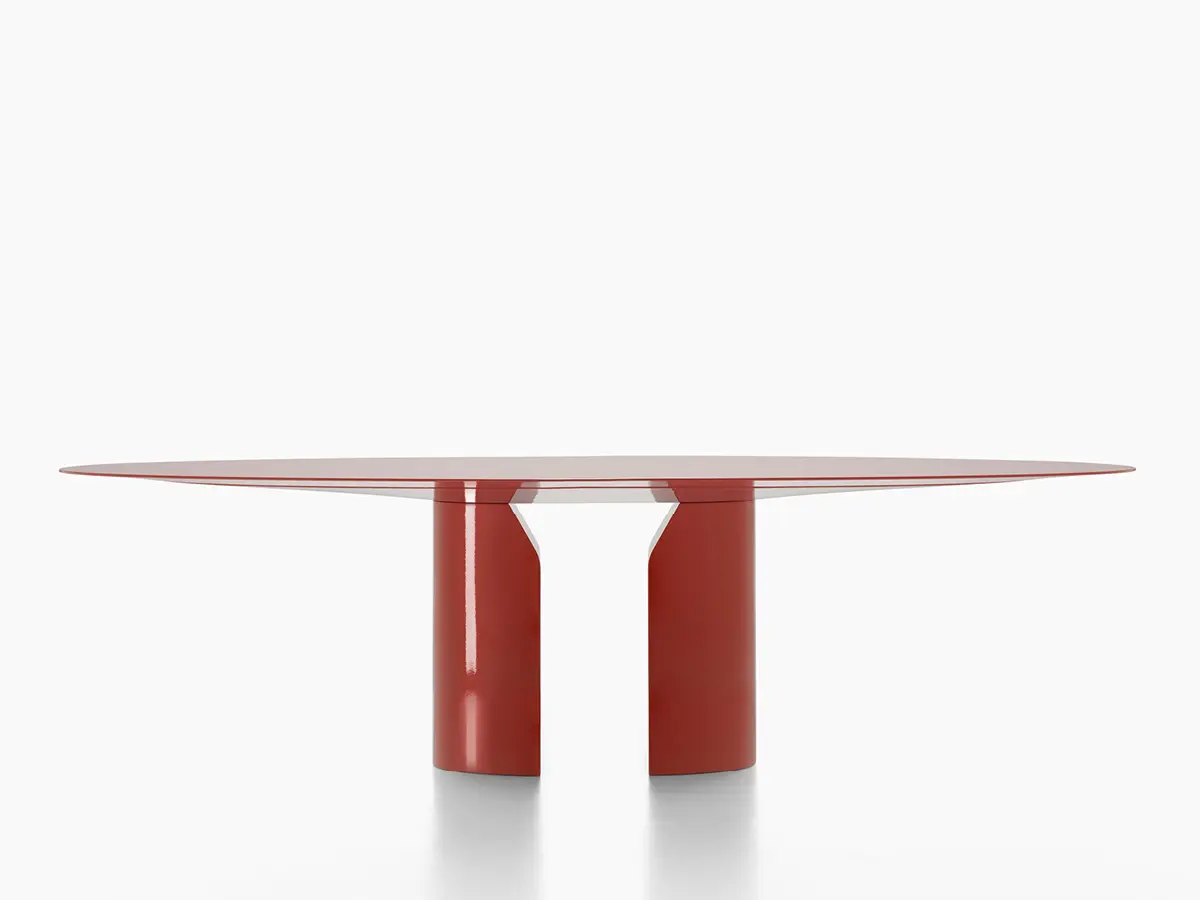 NVL Table, a mono-material table, with contemporary lines and characterized by a strong personality, reveals its extreme elegance in any environment.
NVL Table is the new table signed by the French architect Jean Nouvel for MDF Italia and which literally bears his name.
The distinctive features of Jean Nouvel's architecture are fully manifested in this table and enhance the stylistic elements that have always distinguished his work: pure geometric shapes, formal lightness, graphic lines, rigour
Designed by

Jean Nouvel Design
The central support is composed of two volumes that thin upwards and create two symmetrical bases that support the top, thus recalling the principle of trilith, a structure consisting of two vertical elements supporting a third element set horizontally across the top. The top, thin and light, seems to float above the base, creating a play of balance and contrast.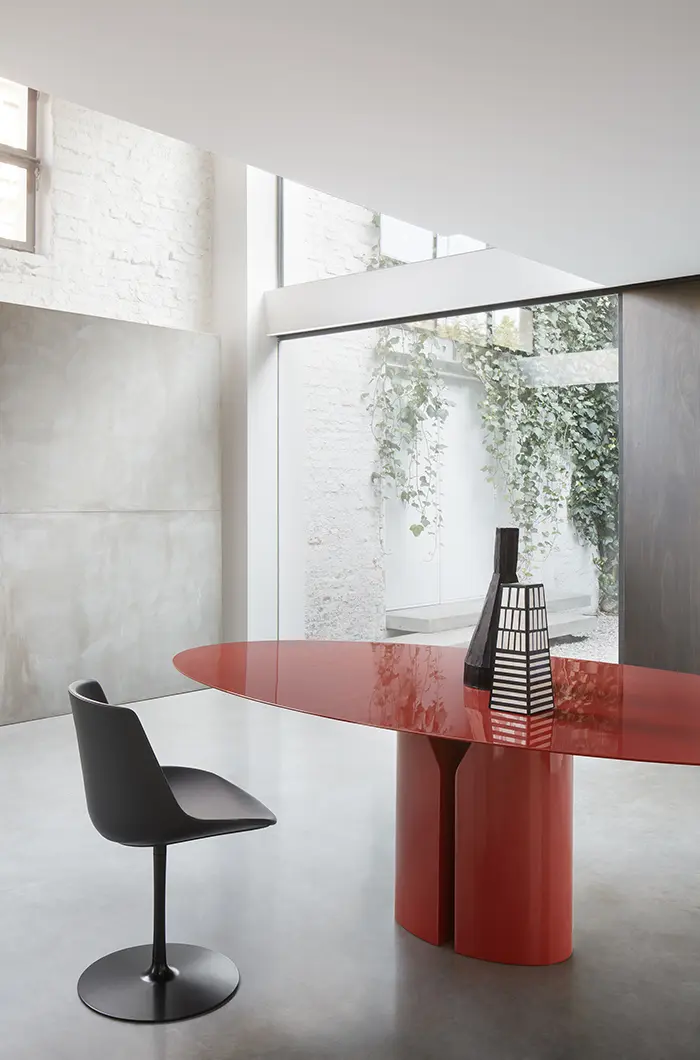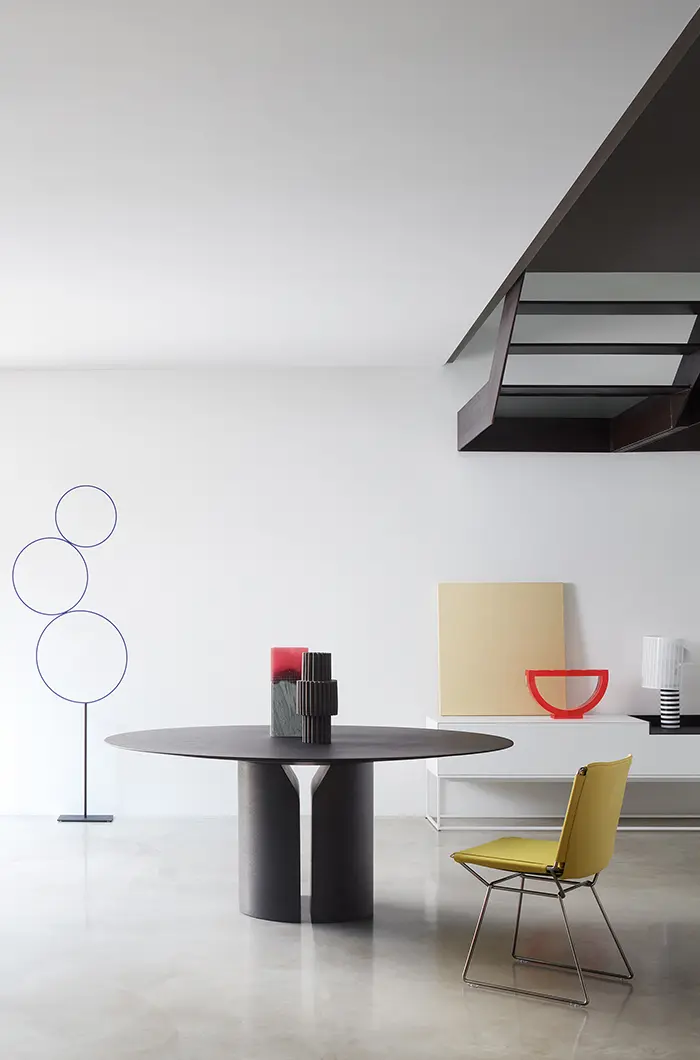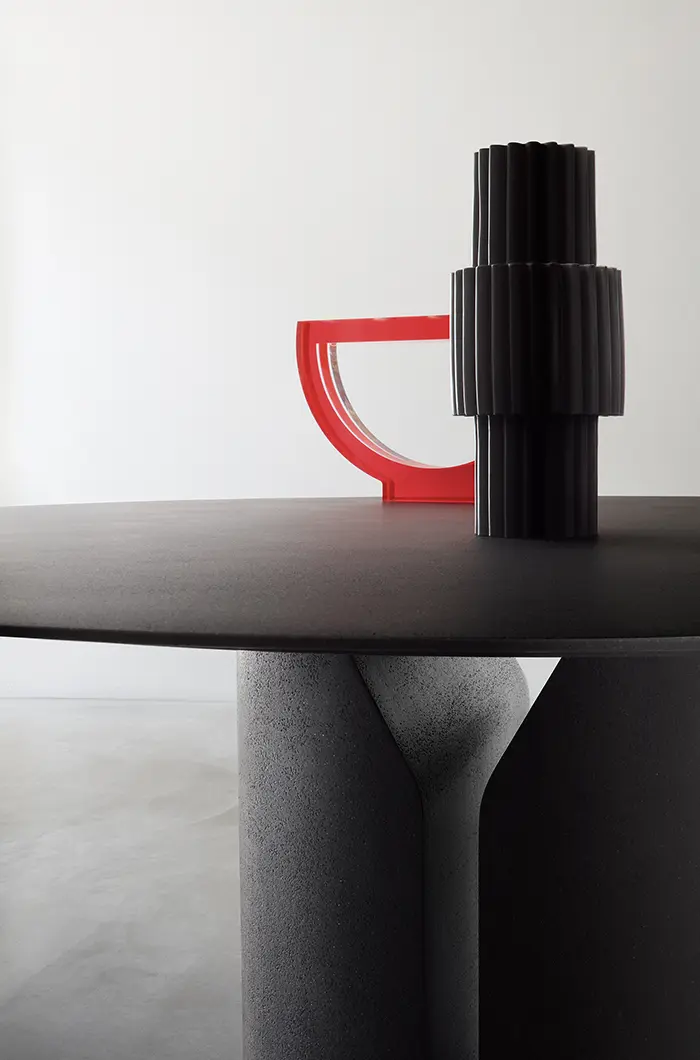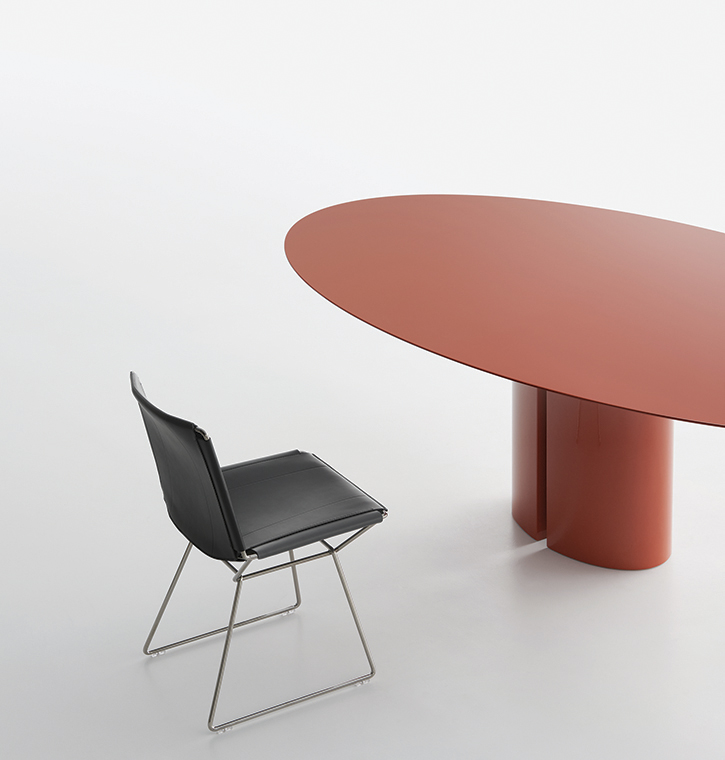 Product description
Each table mounts bases of different sizes and types.
Table 74 cm high and available in the round model (diameters 150 or 180 cm) or the oval model (W200 or W250).

Finishes:
The bases, undertop flange and top are always monochromatic, lacquered or faced with the application of 3 mm slabs, in the variants:
- matt lacquer in white, black and red
- glossy lacquer in white, black, red and coral red
- materials in the variants reconstructed black Ebony marble, reconstructed white Carrara marble and reconstructed stone
- reconstructed stone white Calce and reconstructed stone black slate.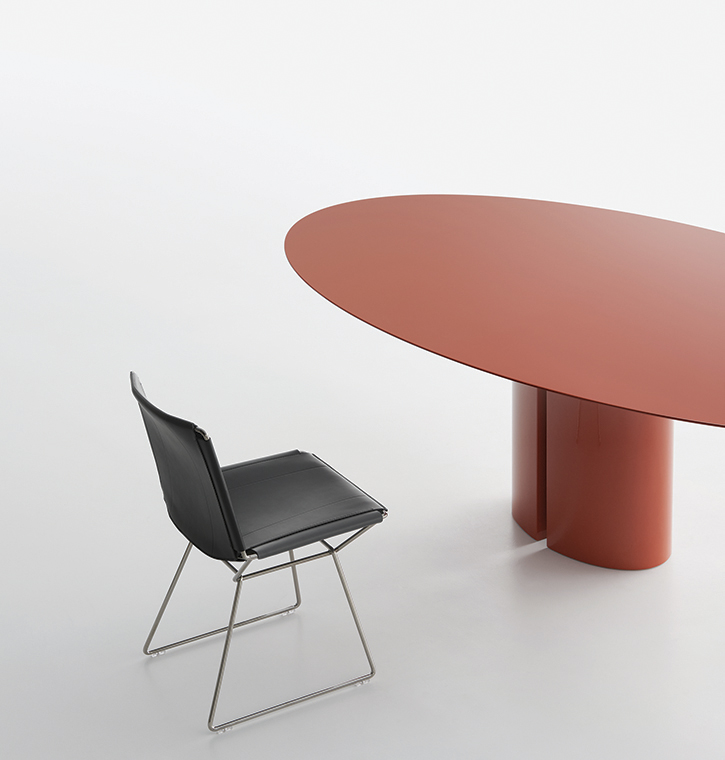 Designer
Jean Nouvel Design
Product sheet
Download

Official website
Find out more

NVL Table has received the EDIDA - Elle Deco International Design Awards - in the Furniture category, one of the most important international awards.
BRAND SELECTION
OUR PRODUCTS