Minima 3.0
Category: Cabinets and containers
Minima 3.0: the 100% recyclable aluminium modular system.
Technology and innovation have enabled this thin aluminium structure by Bruno Fattorini, to propose an increasingly minimal yet strong identity.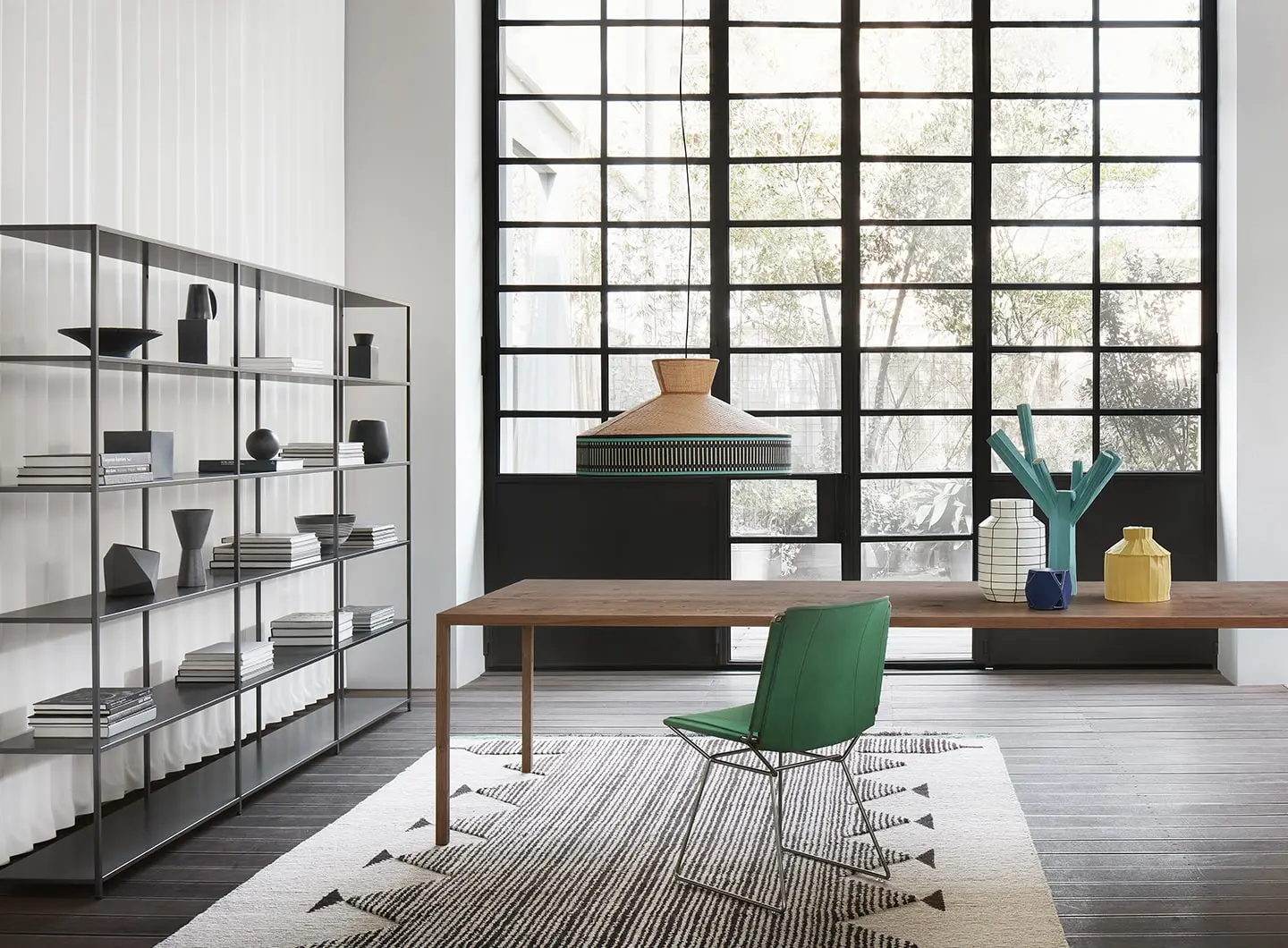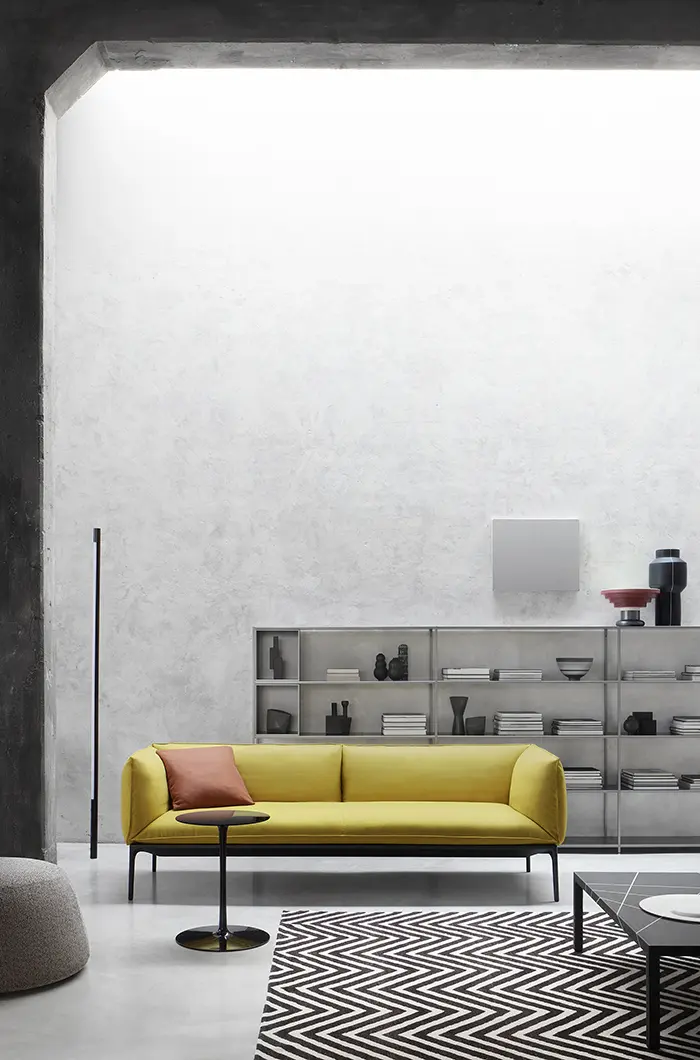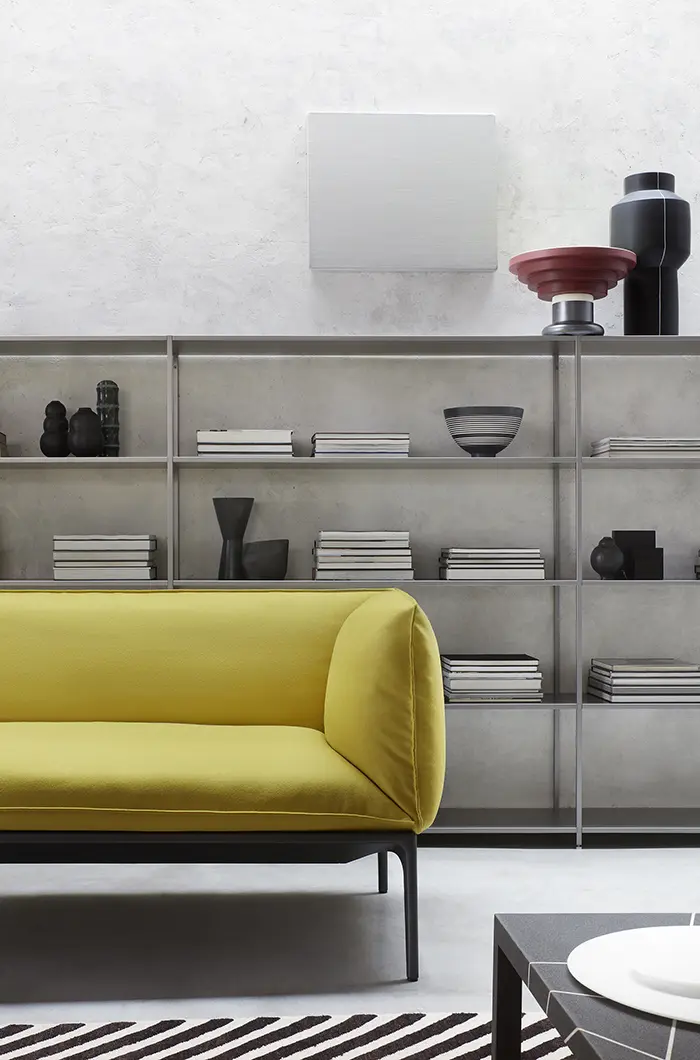 The containers are simply placed inside the structure and can be easily repositioned. The uprights and shelves, made of aluminium and 100% recyclable, are available in matt white, matt grey, graphite, shadow grey and pearl nickel.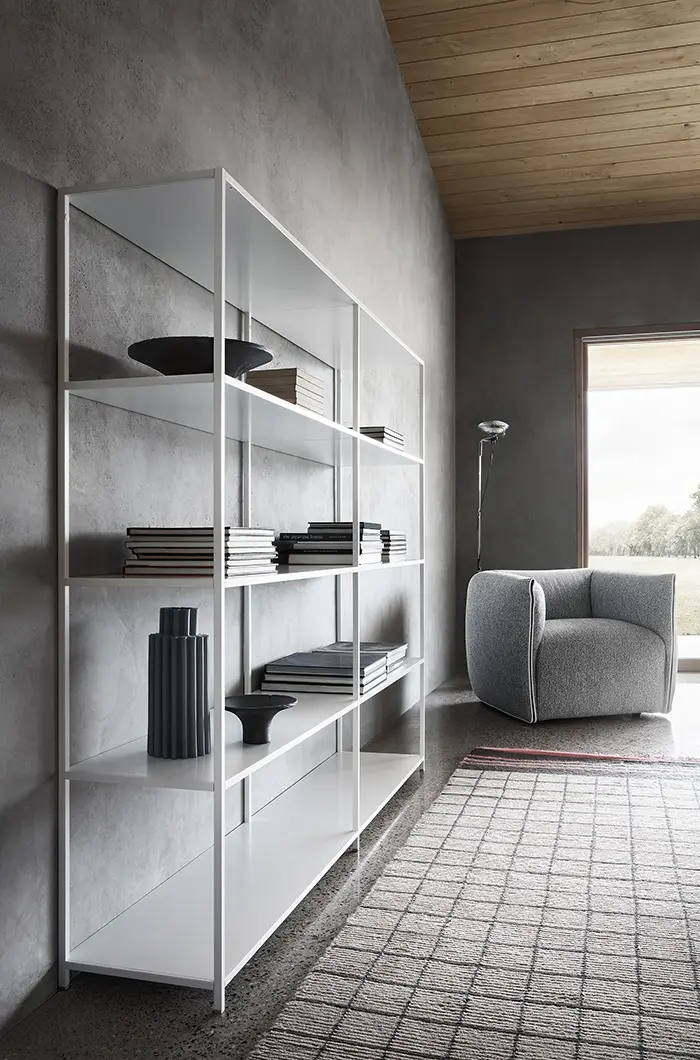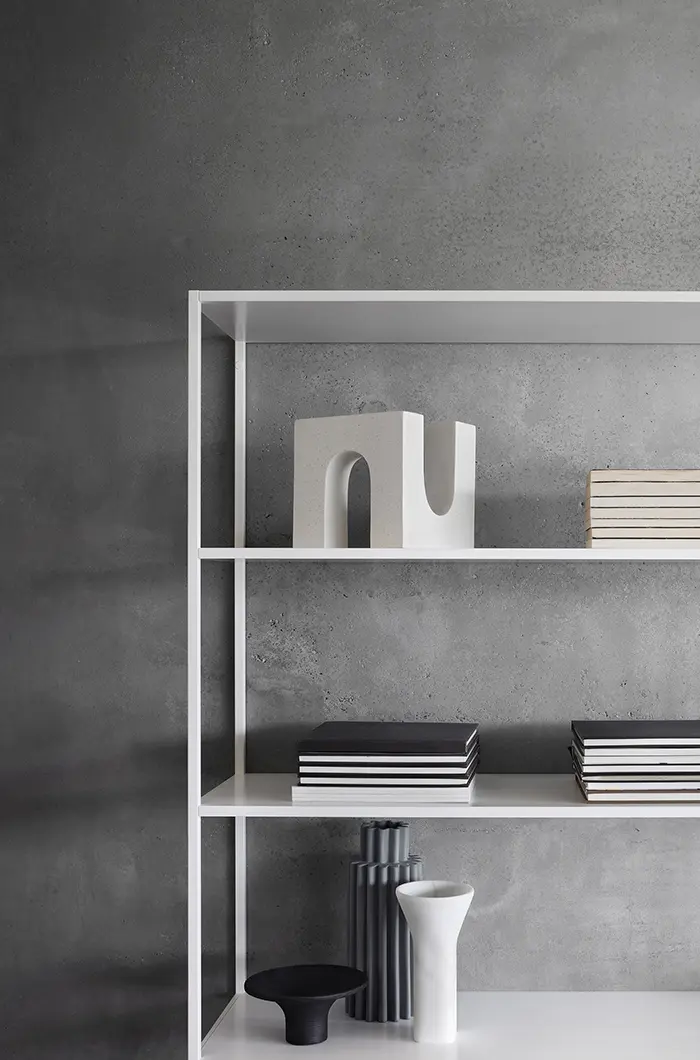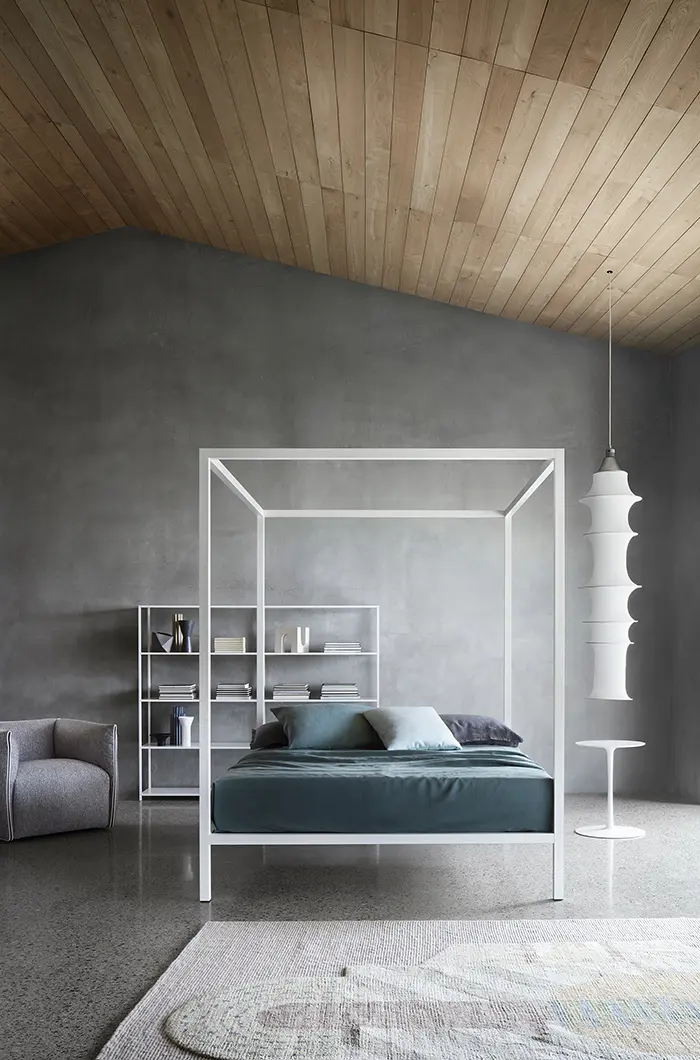 Today Minima 3.0 evolves and renews, turning into a more versatile and adaptable furnishing system, capable of joining more functions.
The new Minima 3.0 is divided into 5 types: ground-resting, hanging, sketch, sideboards and room divider.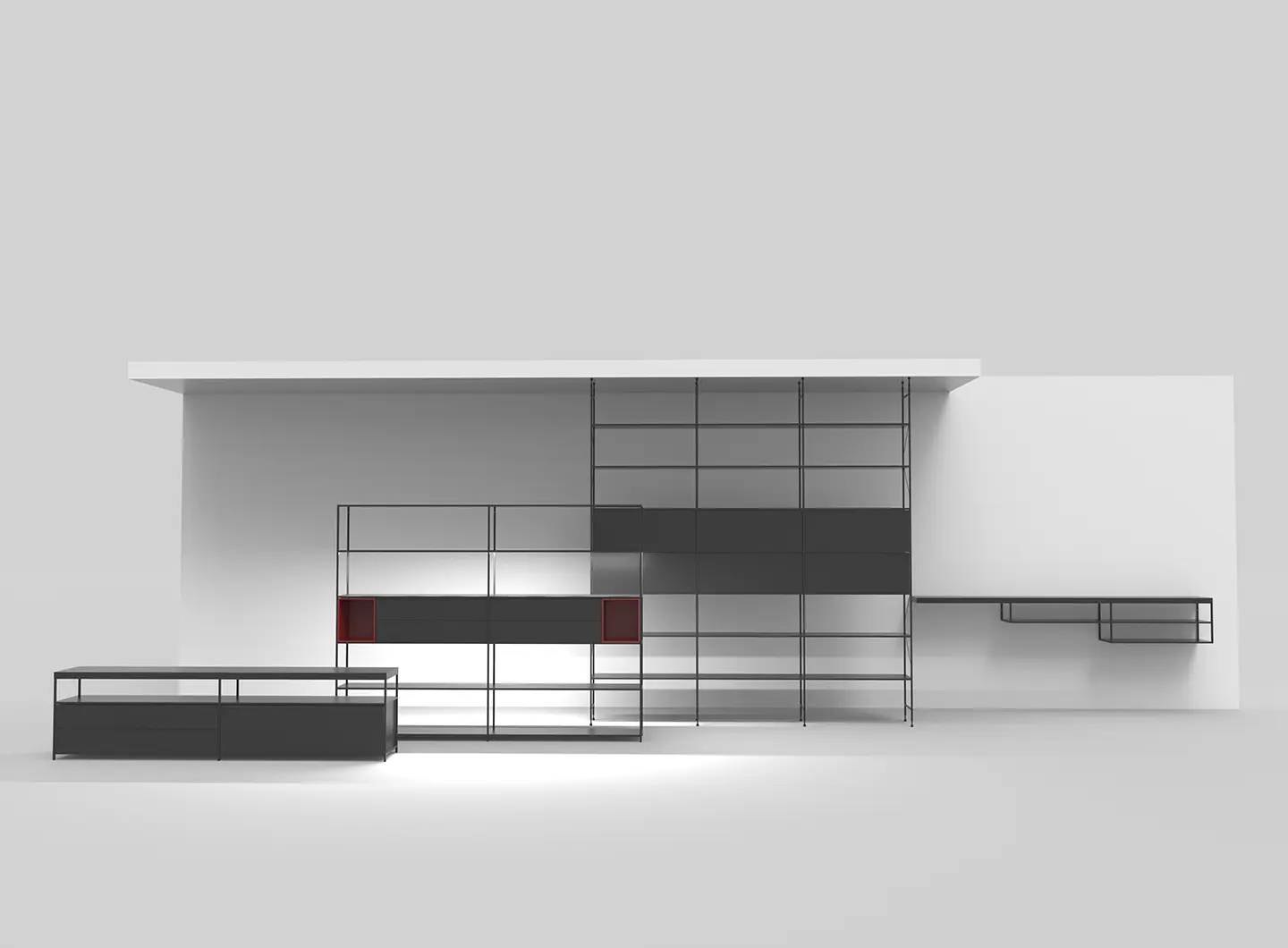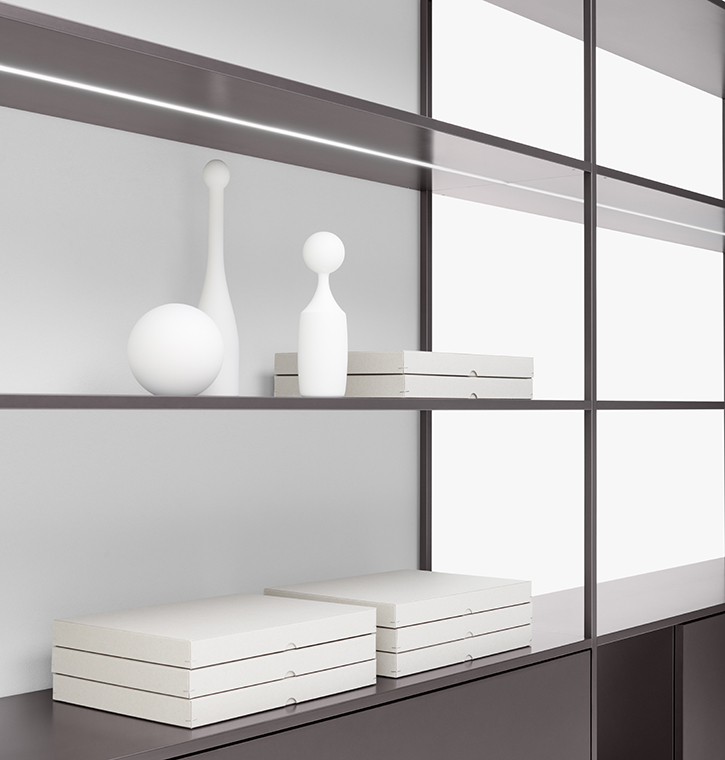 Product description
Uprights and shelves made of extruded aluminium and assembled together by using a concealed joining system, capable of giving the structure stability and a special resistance to loads.

The wall fixing is for always suggested for heights 152 / 188.5 / 225 / 261,5 / 298 cm. The wall end frames are provided with holes for the wall fixing.

To use the system H152, H188.5, H225 (except H261,5 and H298) as a room divider for home and work environments, it is mandatory to join two structures together so as to obtain a ground depth of 66 cm to ensure a proper stability to the system.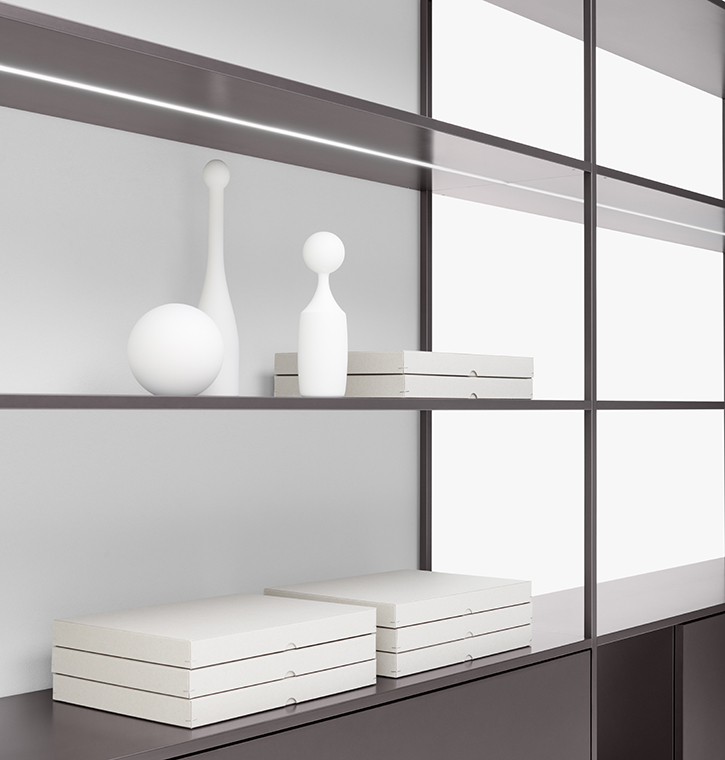 Product sheet
Download

Official website
Find out more

BRAND SELECTION
OUR PRODUCTS