Outfit Vanity
Conceived for makeup and dressing, Outfit is also a desk and a container for all the accessories you need thanks to its side and under top drawers.
Outfit is an elegant modern dressing table with a round mirror and drawers with natural wood structure, a glossy lacquered top and metal-coated legs.
Designed by Cesare Arosio as part of the innovative modular walk-in closet "Line Outfit system", this refined vanity table is a true piece of craftsmanship, which can be even more enriched by selecting the desired finish among our wide range of lacquered woods, natural wood or special coatings.
The infinite customization possibilities in terms of finishes and accessories offered by this vanity console, make the product perfect for every style.
A sophisticated range of Consoles and Desks, designed for modern environments or elegant working spaces, and available in carved or lacquered wood, clad with metals or realized in crystal and polished steel. Thanks to the innovative design and the high quality of our materials, our writing desks stand out for their elegance: the perfect solution for refined contemporary environments.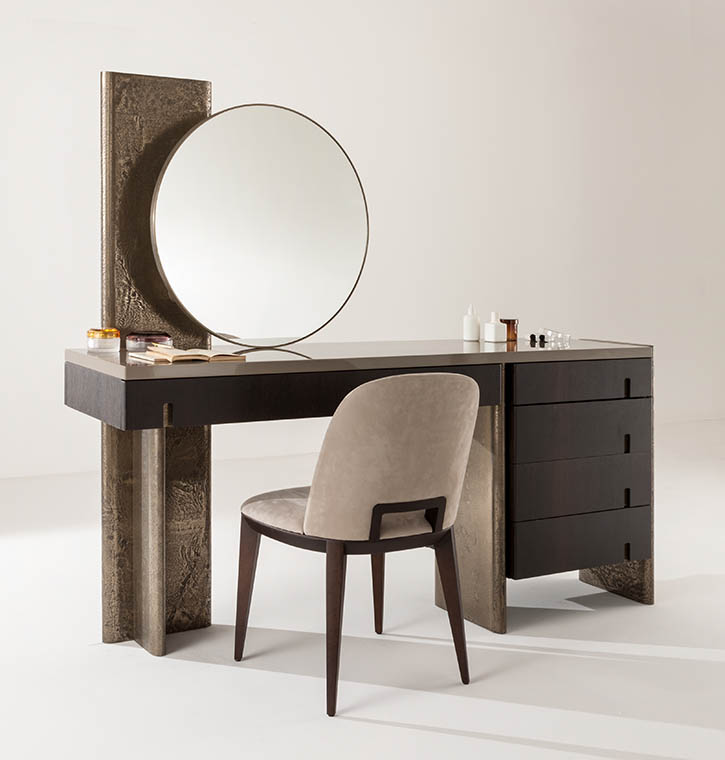 Product Overview
Outfit Toilette Module equipped with a round mirror, a large drawer and a chest of drawers with 4 drawers.


Available in all the wood essences of the collection and in aniline-stained oak or matt lacquered in all RAL colours. Also available with a special finish in patinated gold.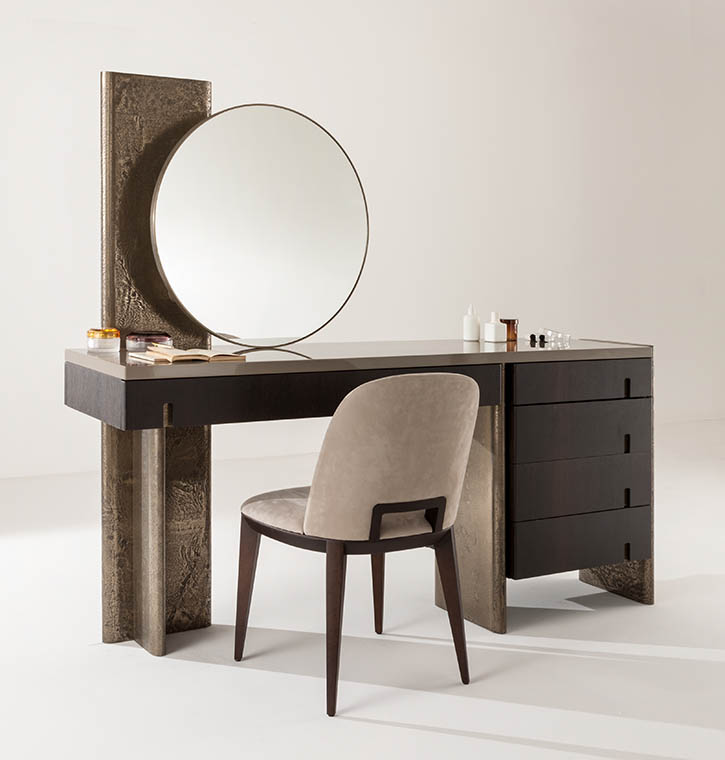 Product name
Outfit Vanity
BRAND SELECTION
OUR PRODUCTS