Metropol
A flexible seating system that offers a new concept of comfort and redesigns the space of the living area.
Modular seating system featuring a lacquered wood structure and comfortable padding in leather, fabric or velvet.
The "Metropol" seating system has been designed with the idea of creating a product with aesthetic features and highly customizable modular possibilities. The strength of the project is the total customization of the finishes of both the external structure and the upholstered seats without neglecting the contemporary and elegant design that characterizes it. Thanks to its modularity, different seating compositions can be designed. Combining the various finishes proposed for the structure with a wide and sophisticated choice of fabrics and leathers for the upholstery, you can create unique aesthetic and structural combinations that satisfy the most different tastes. With its natural elegance, Metropol is perfect for residential living interiors but reveals a strong hospitality attitude thanks to its compositional versatility.
A sophisticated and contemporary design characterized by an external lacquered structure that embraces and encloses the wide and comfortable seats.
Discover our wide range of linear and modular Sofas, for a flexible and versatile design, extreme comfort and a refined style. Available in the armchair, two, three or four-seater versions and in the island or corner versions, they can be produced in the finest finishes and customized in different models of bases, armrests and decorative cushions. A versatile and quality product, created to meet the style needs of every single customer.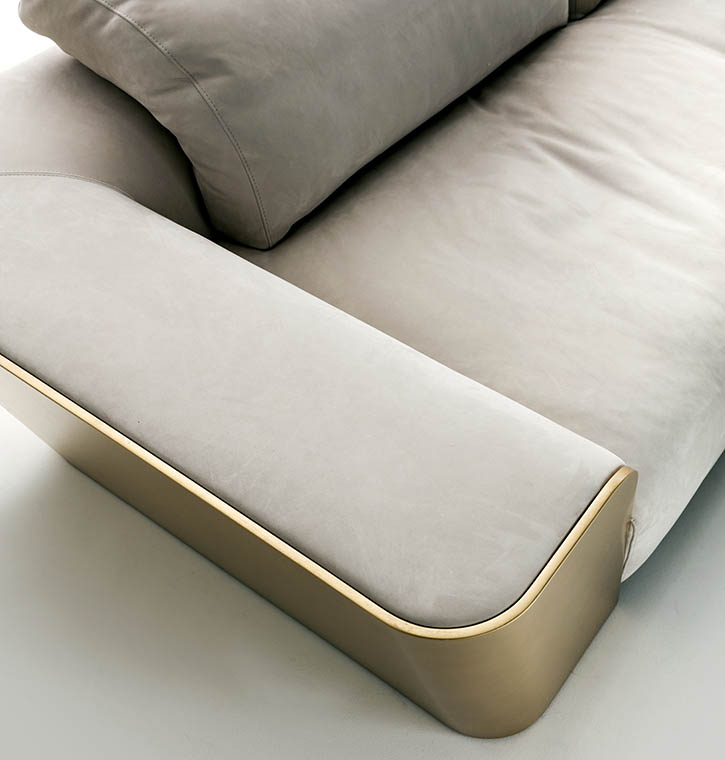 Product Overview
Modular seating system with side shell and back in brushed matt lacquered wood and upholstery in leather, fabric or velvet. Available in the 2 and 3 seater versions and equipped with a moving backrest.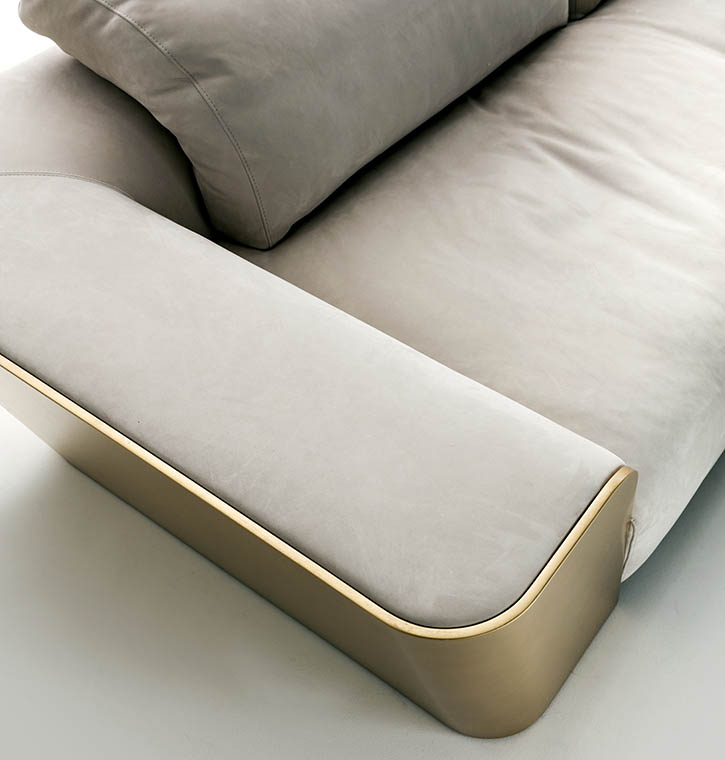 Materials
Wood, Leather, Velvet
Features
angular, componibile, transformable
Dimensions
2 seats - W.270 x D.111 x H.68
3 seats - W.360 x D.111 x H.68
BRAND SELECTION
OUR PRODUCTS