Drapé Poufs
The special tailoring work of the Drapé Collection is instantly recognizable, in its creation of soft upholstered forms.
Drapè is a set of upholstered ottomans covered in leather or customer's fabric with a metal base. They are available in different shapes and sizes to suit different needs.
The great variety of leathers and fabrics as well as of dimensions permits the creation of different solutions to satisfy the needs of every customer and to adapt to different environments. It is a product ideally suited for living spaces and waiting areas in the workplace to offer a comfortable and extremely elegant seat for both guests and clients.
The irregularity of the pleating makes each piece unique and unrepeatable for environments in which differentiation prevails.
Our Poufs, Ottomans and Armchairs combine a comfortable padded seat, with an elegant upholstery in high-quality leathers, velvets and fabrics. The clean and expertly designed lines of these products reinforce the comfort feeling without sacrificing the creation of elegant, modern and highly recognizable interior projects. Perfect proportions and special completely handcrafted tailoring transform these pouffes and armchairs into unique and exclusive products, in which differentiation prevails.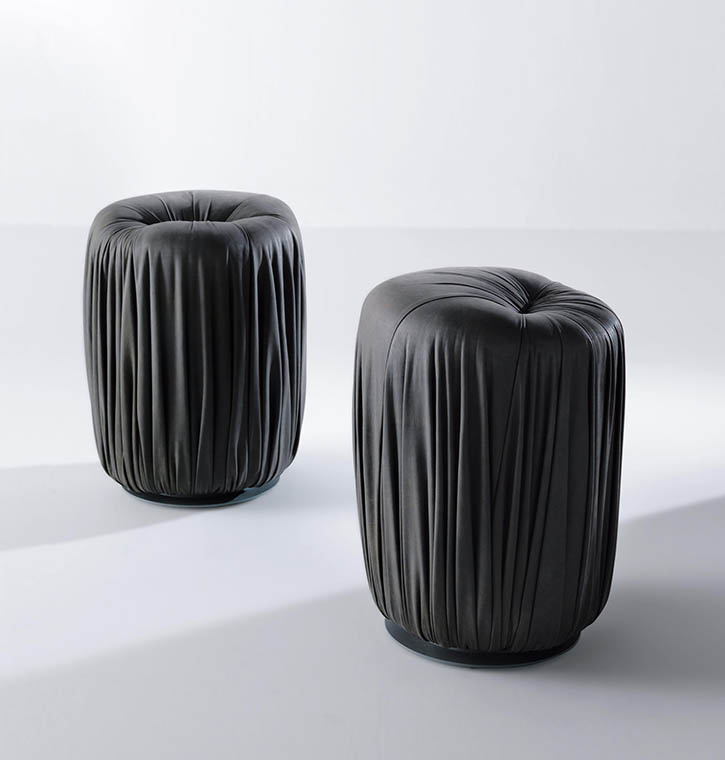 Product Overview
Set of upholstered ottomans covered in fabric, leather or velvet with lacquered metal base. These pouffes are available in different and customizable sizes and shapes (round, square and rectangular).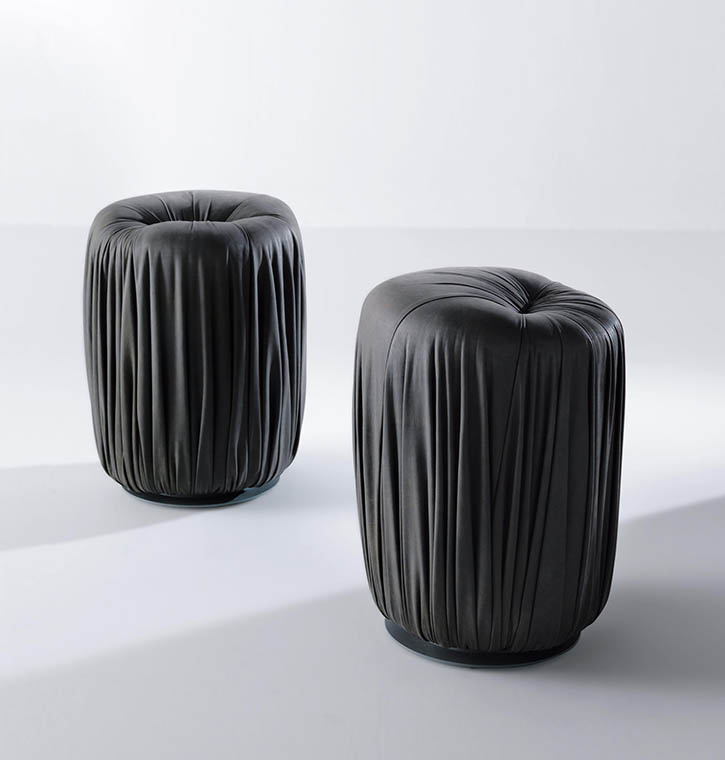 Materials
Leather, Velvet
Dimensions
BD 71 - W.45 x D.45 x H.45
BD 72 - W.95 x D.45 x H.45
BD 73 - W.95 x D.95 x H.45
BD 74 - W.45 x D.45 x H.63
BRAND SELECTION
OUR PRODUCTS