RHO - THE HOUSE OF RHO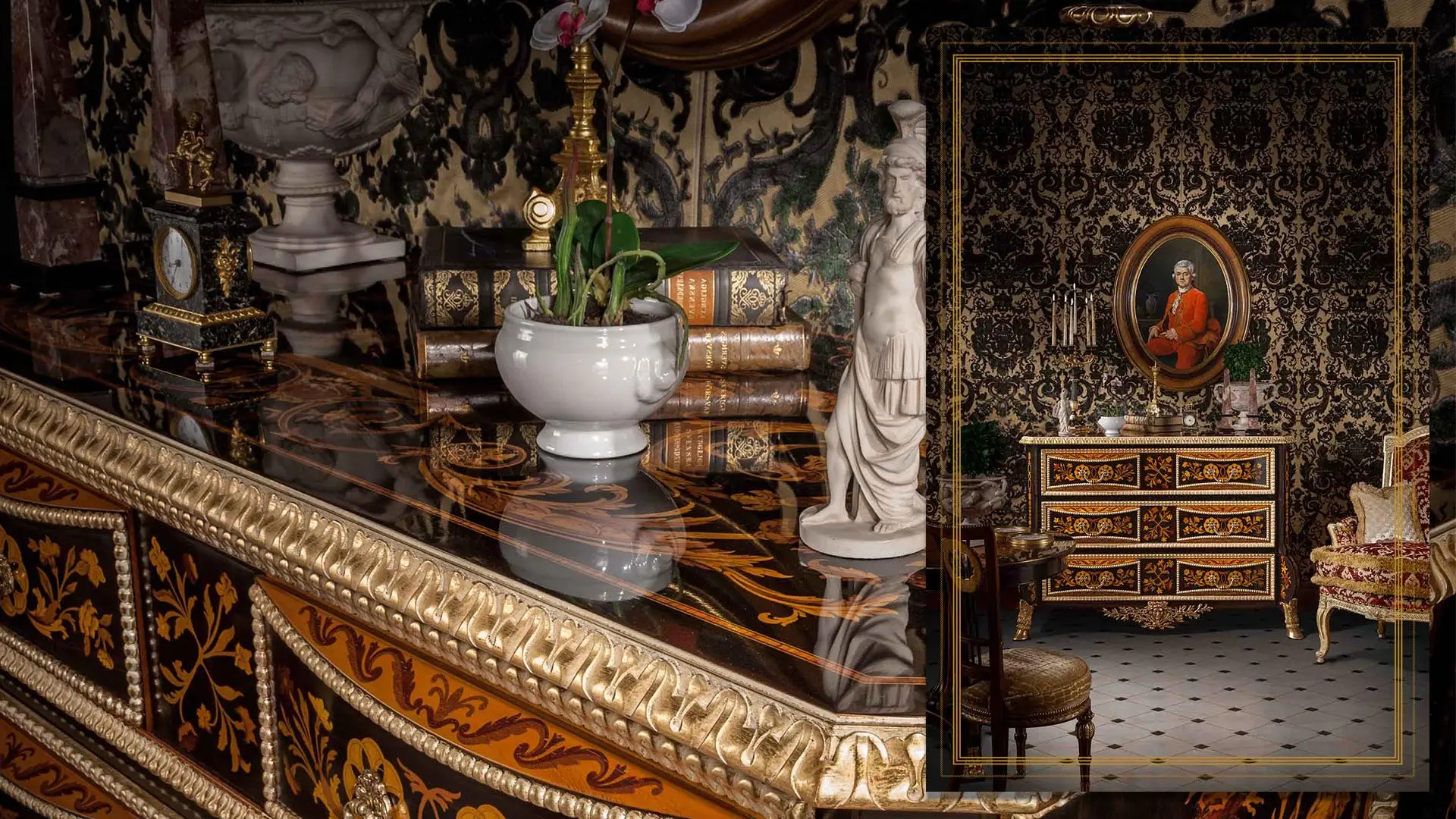 World-renowned manufacturer of the Finest Italian Classic Furniture and Boiseries. Every piece is a unique work of art, created by the expert hands of our craftsmen with precious materials and a story passed down through four generations.
The story of The House of Rho is born from the passion for classical art, in particular for period furniture. It develops within a deep culture and traditions that have been passed down for four generations, seeing as the company dates back to 1881 and is known globally by a selected clientele for its production of high-quality handcrafted furniture, boiseries and works of art.
It is a story made of ancient and new knowledge that is consolidated into one large family oriented towards the excellence in design and craftsmanship. The splendour of our unique creations is the result of the finest techniques of high-end ebanisterie together the art of carving, marqueterie, the hand rubbed finish and gilding along with the use of the most noble of materials: from the most valuable of woods, both in solid and veneer, to the most precious bronze ornaments, marbles and fabrics.
The clientele is majorly composed by Design Studios, Decorators, Architects, Collectors and wealthy Families on International basis.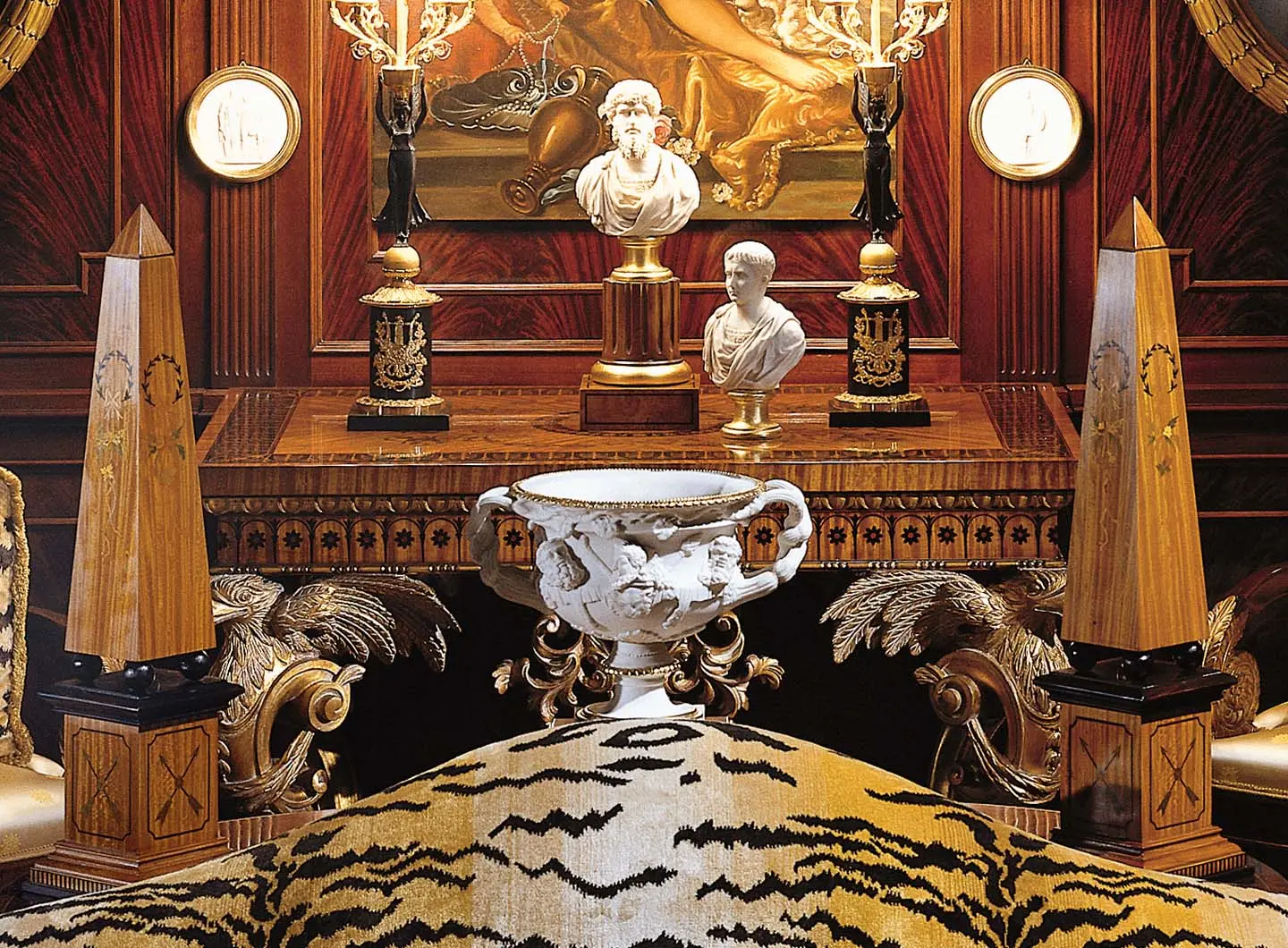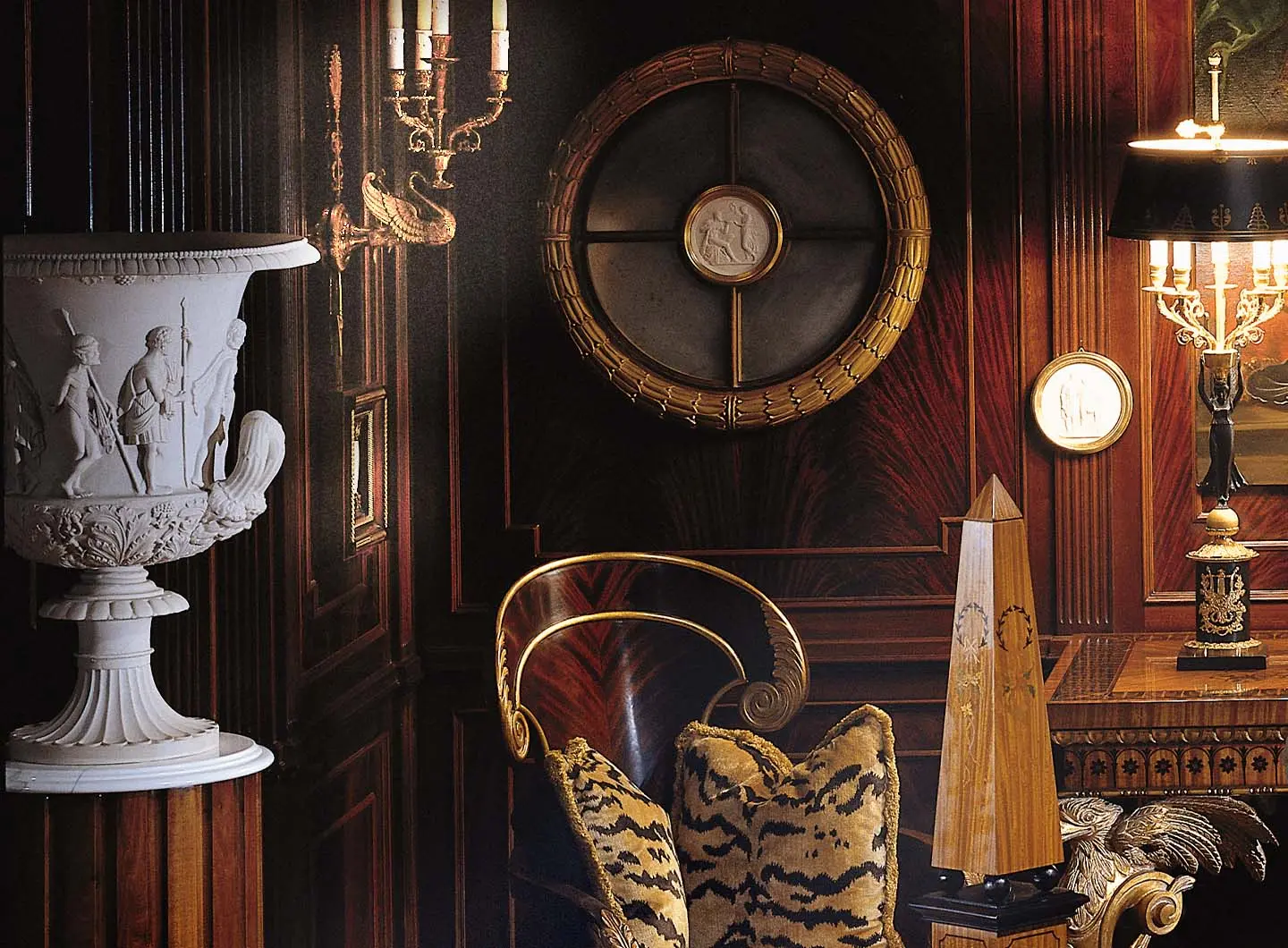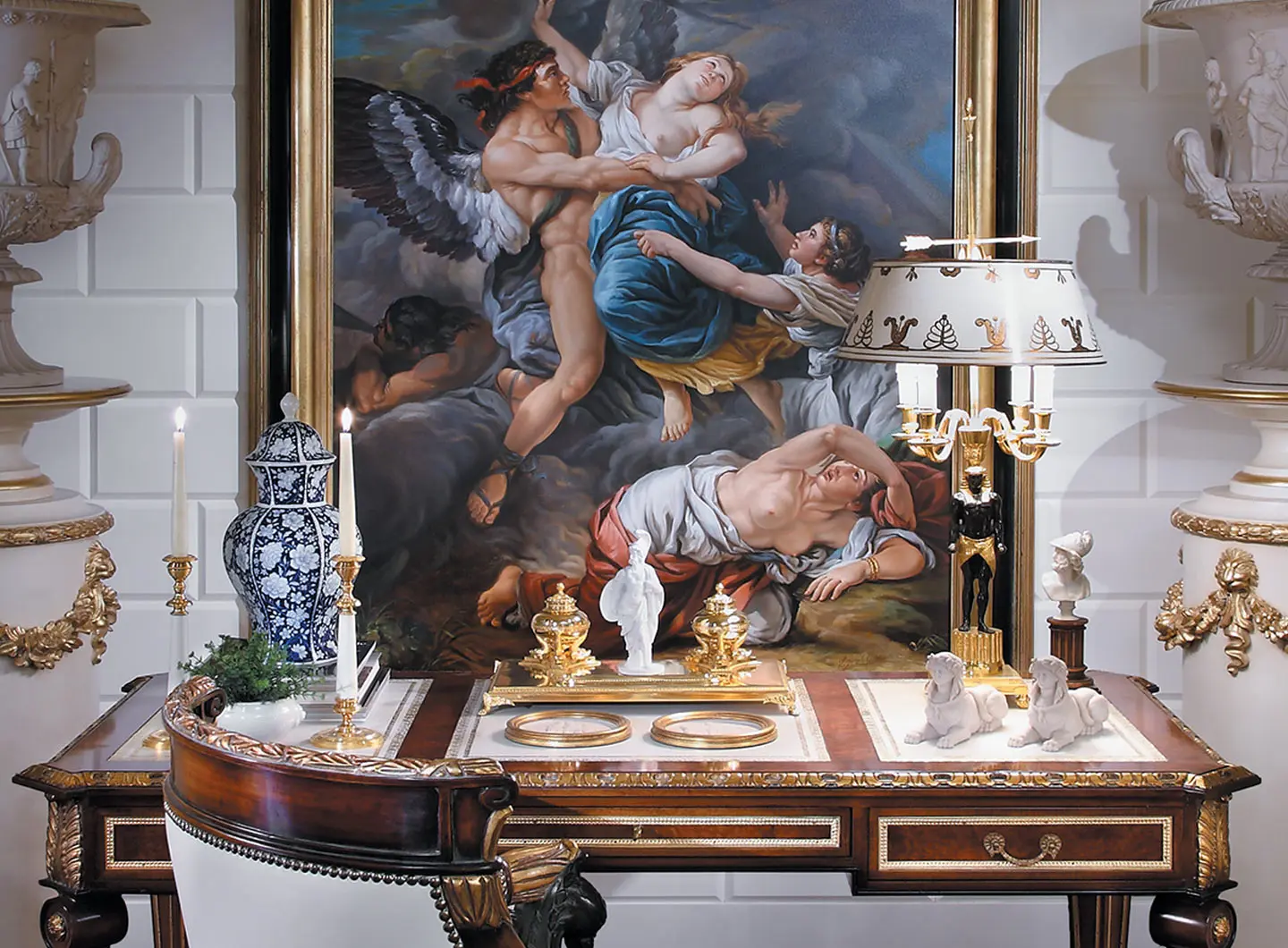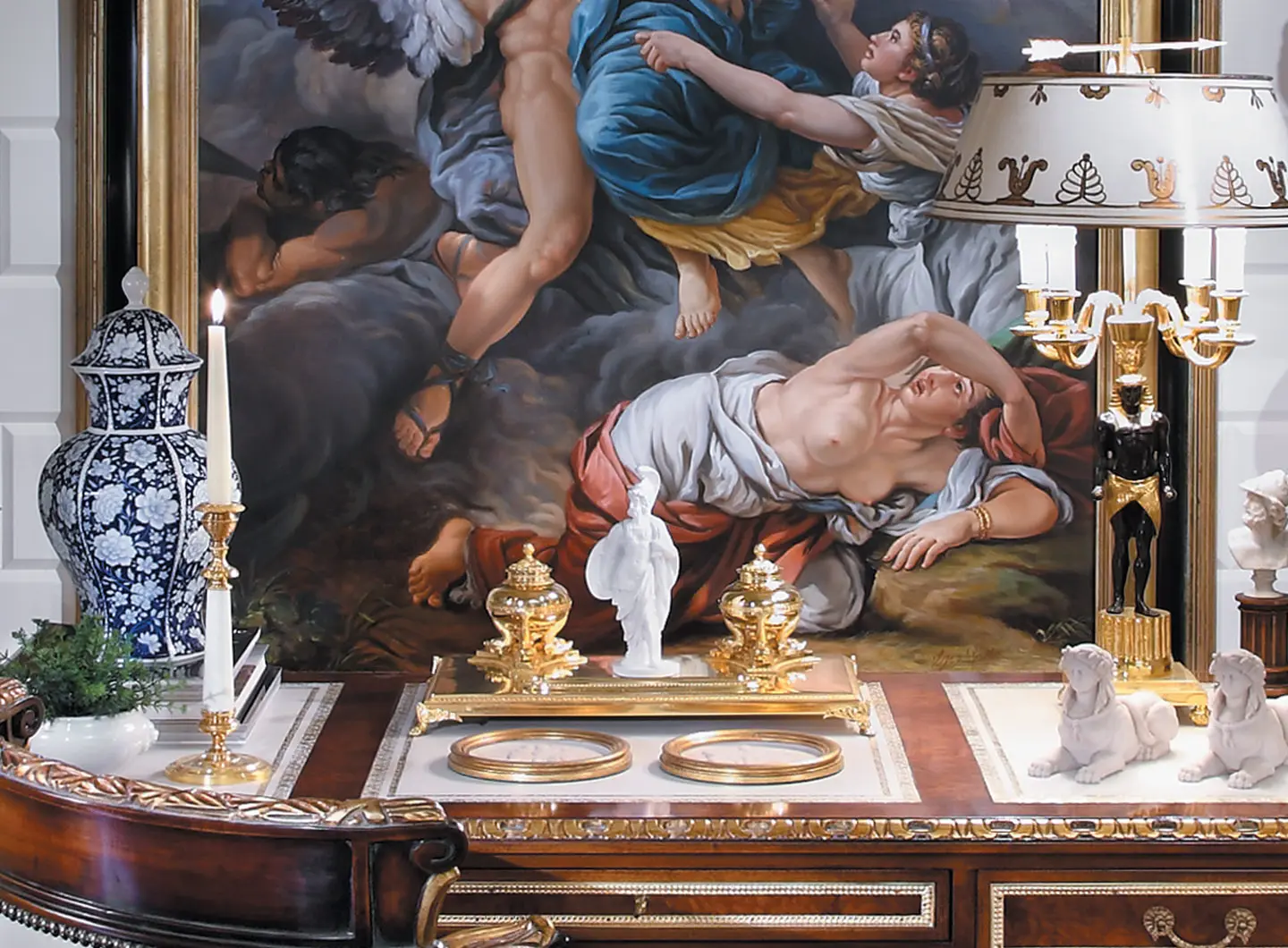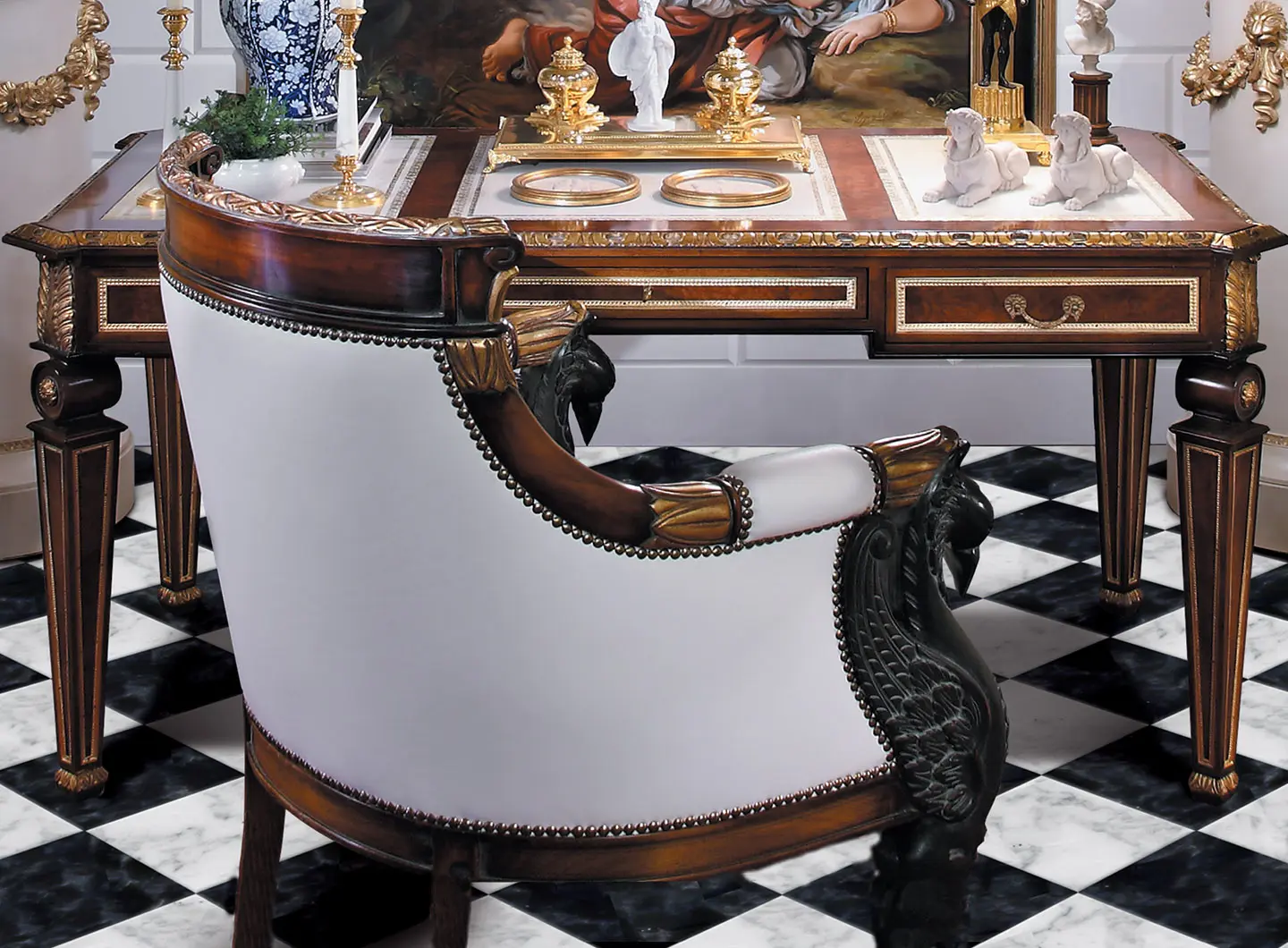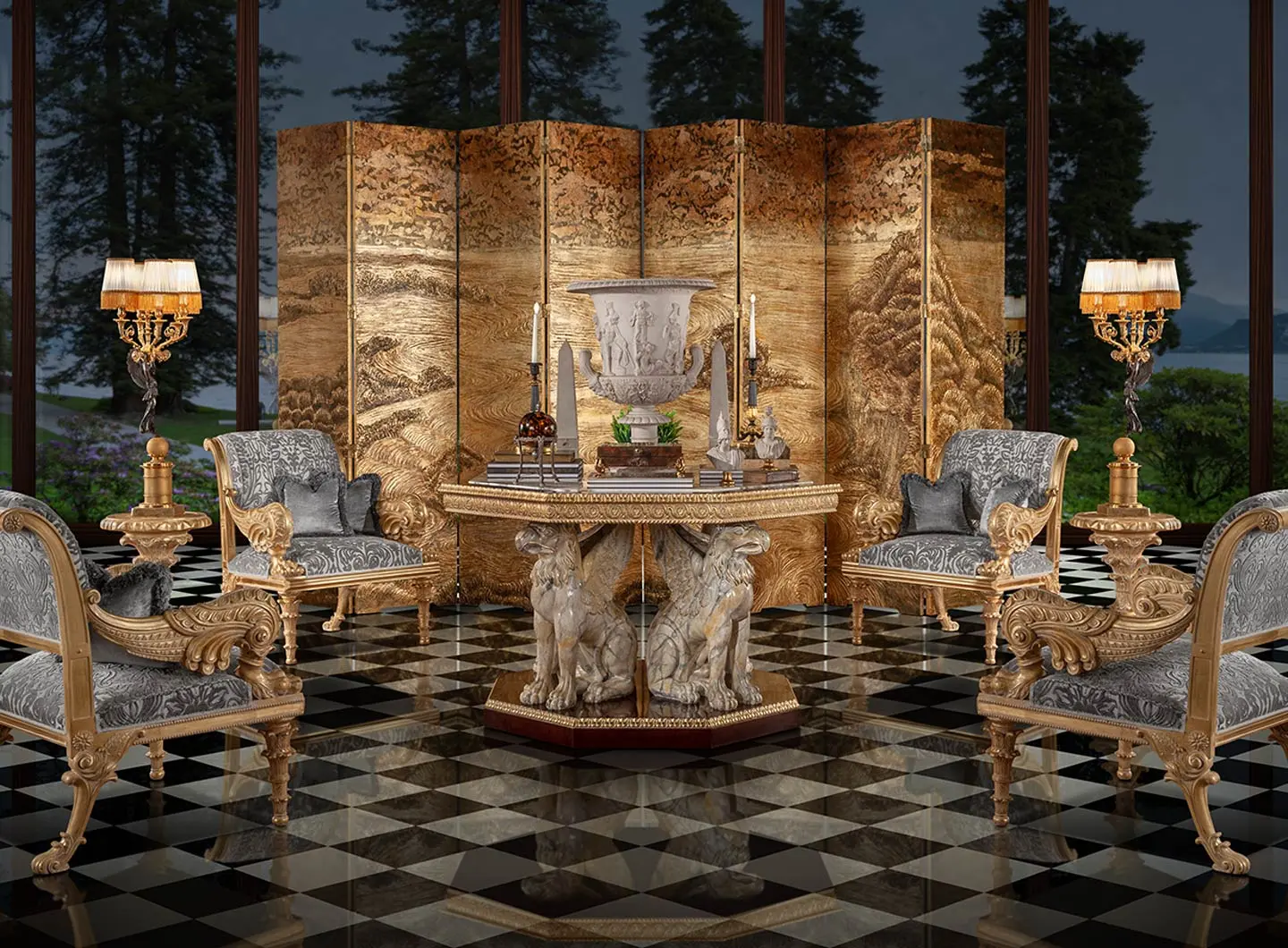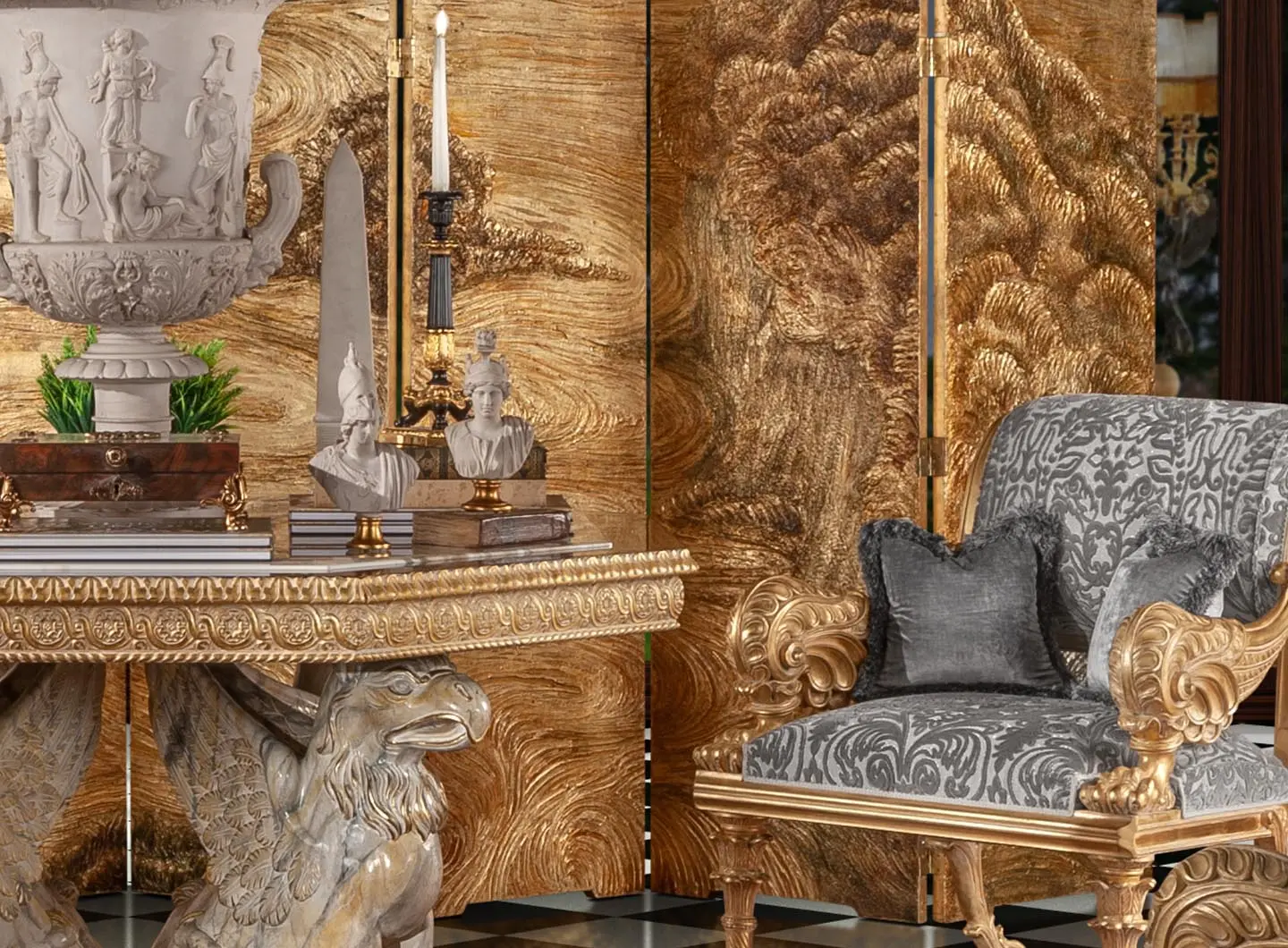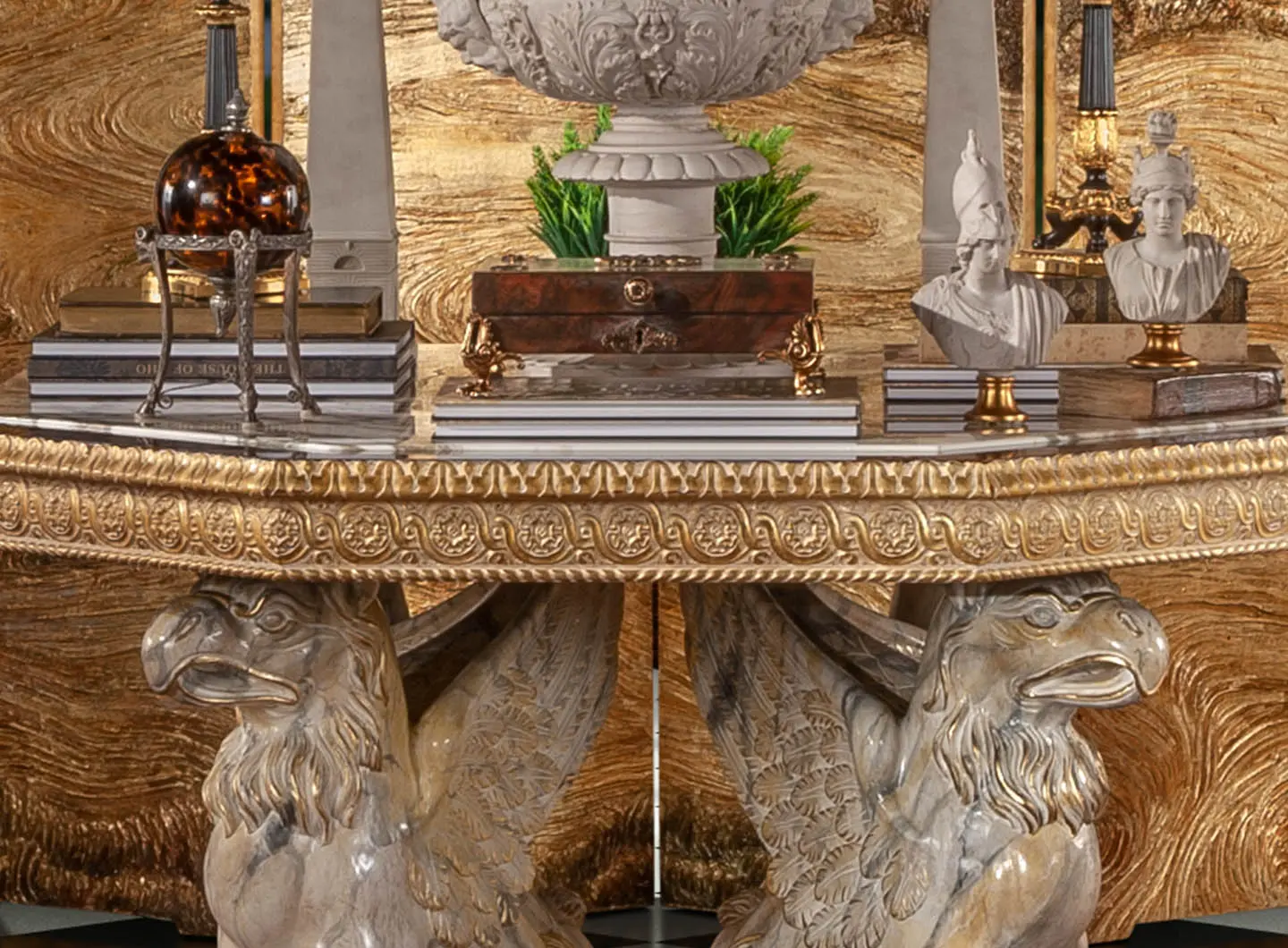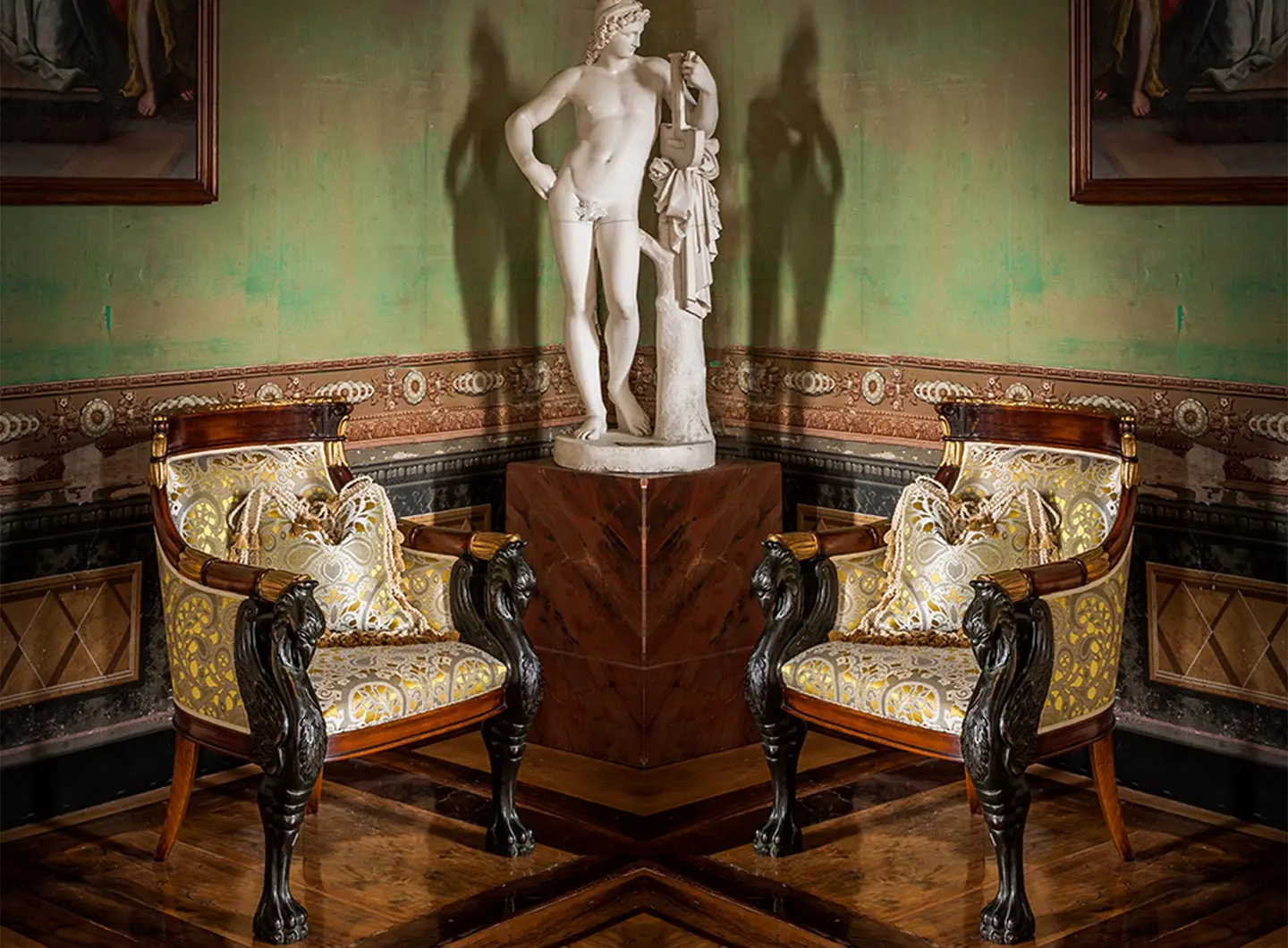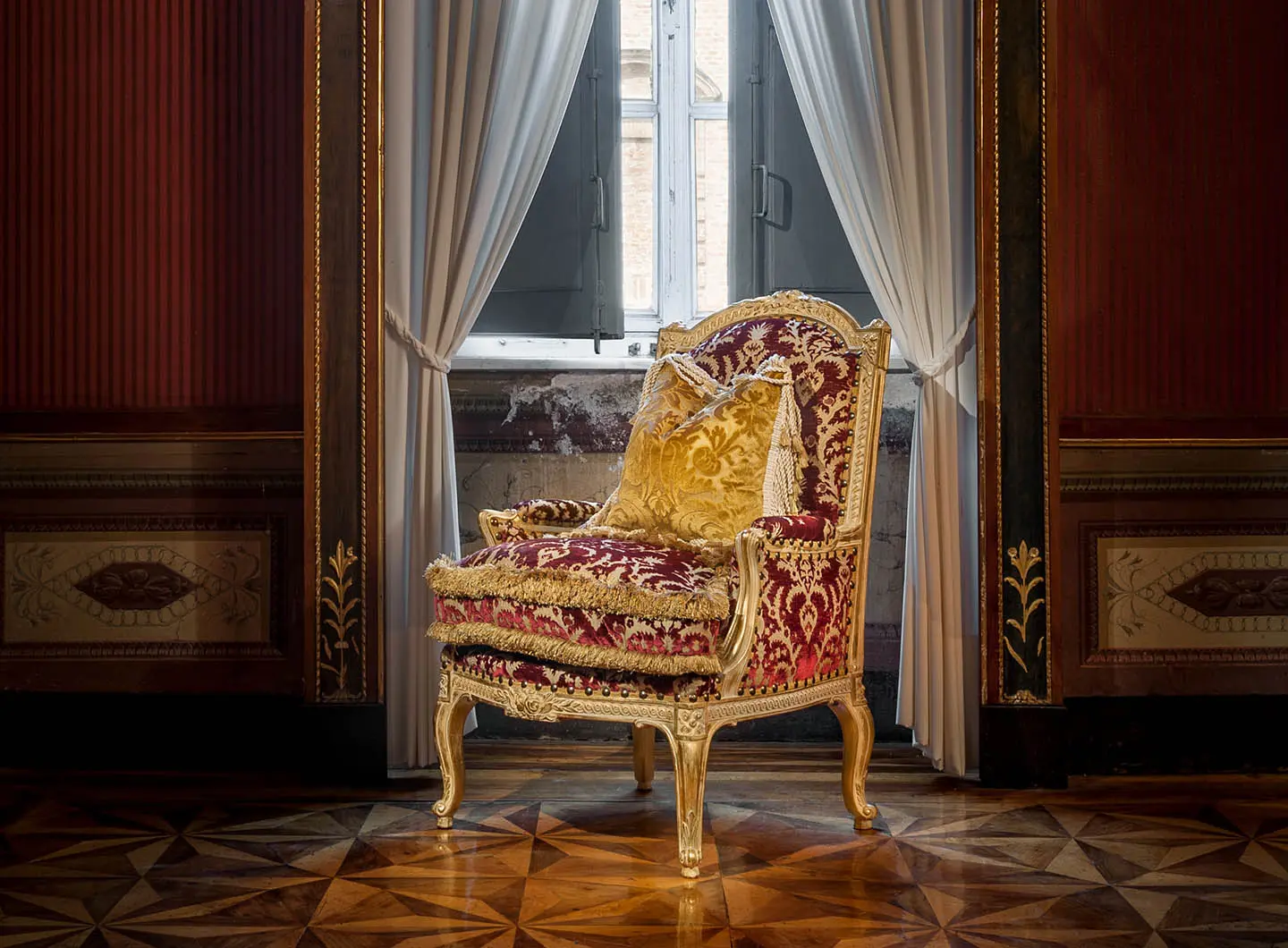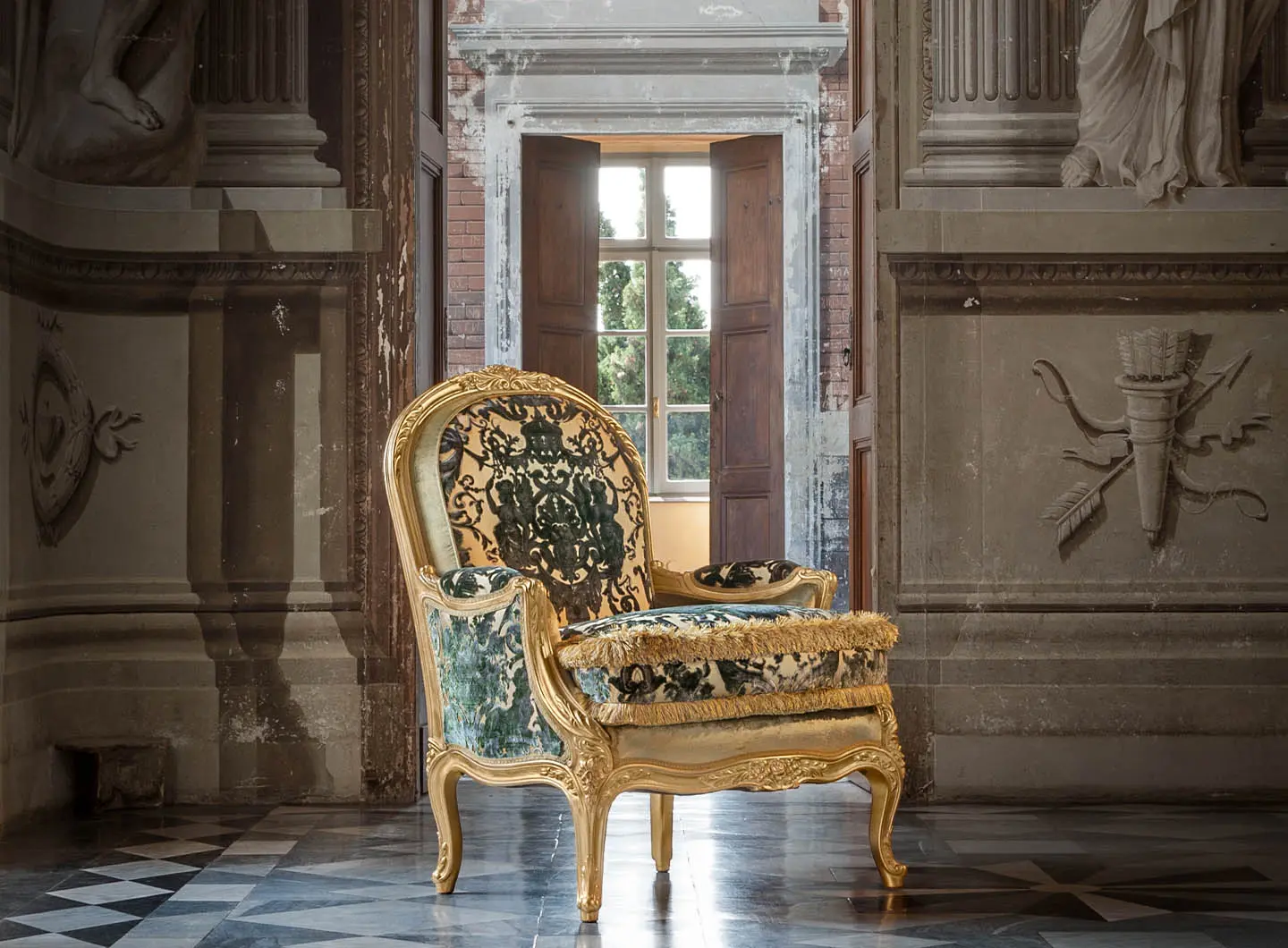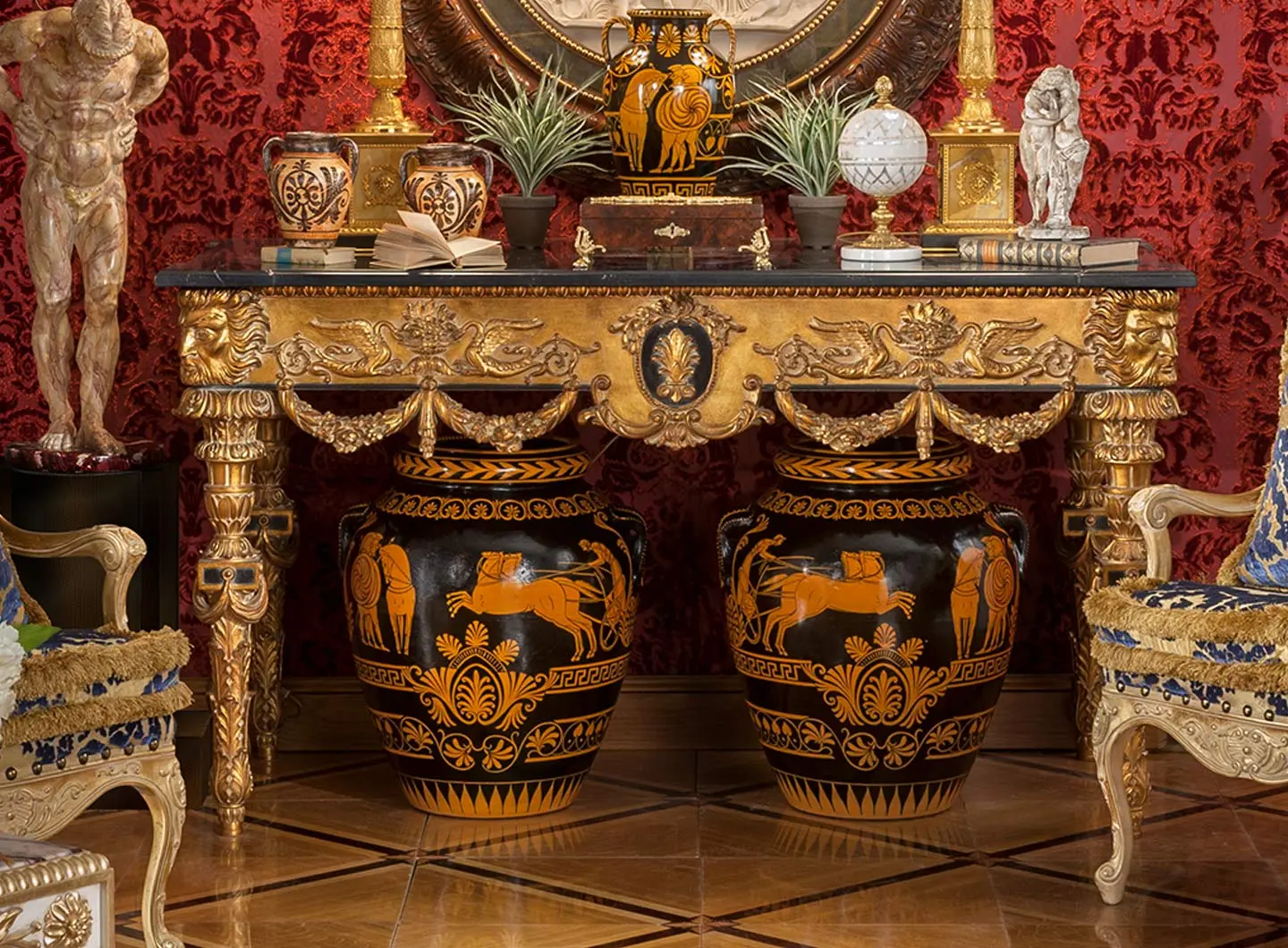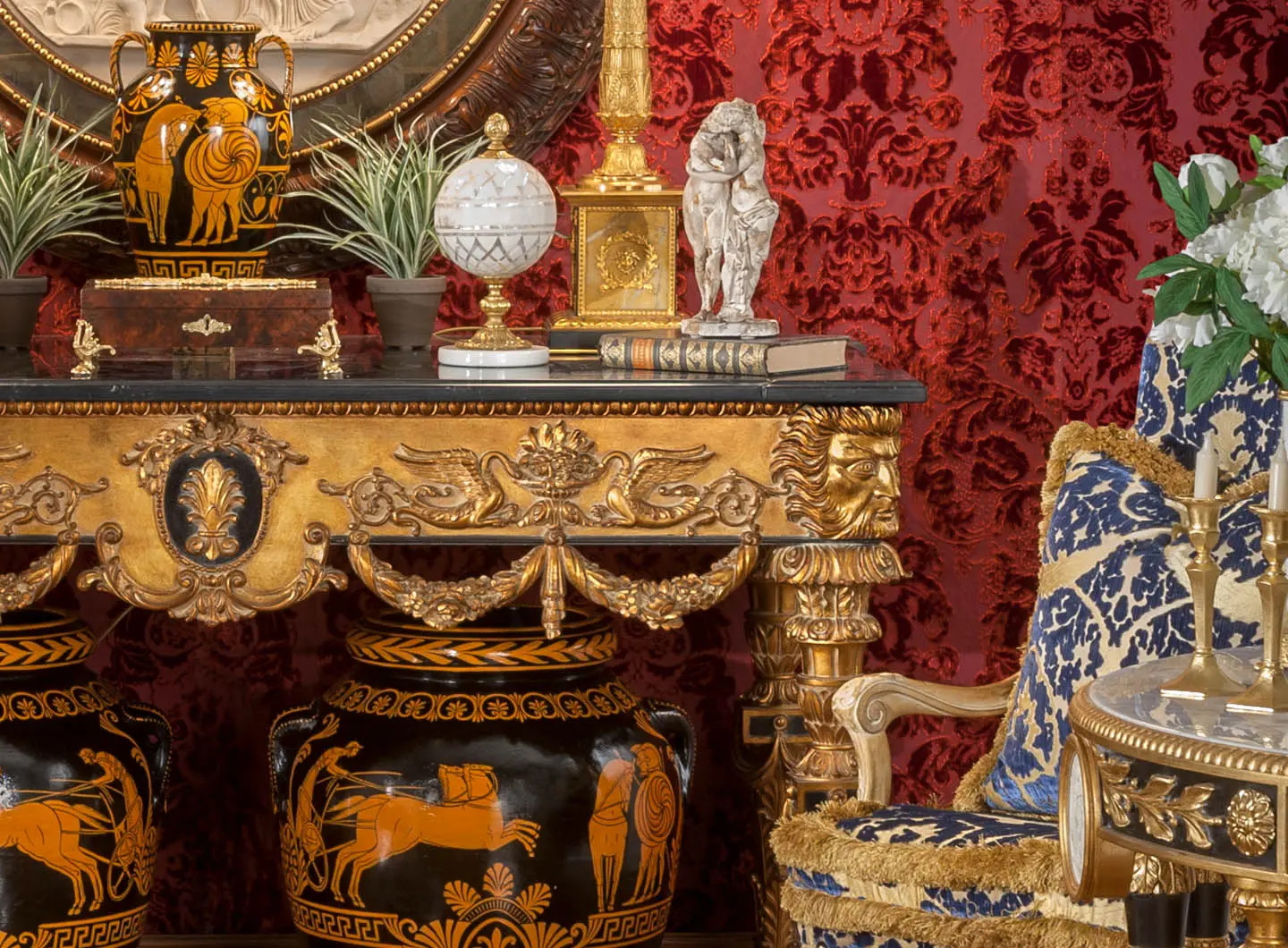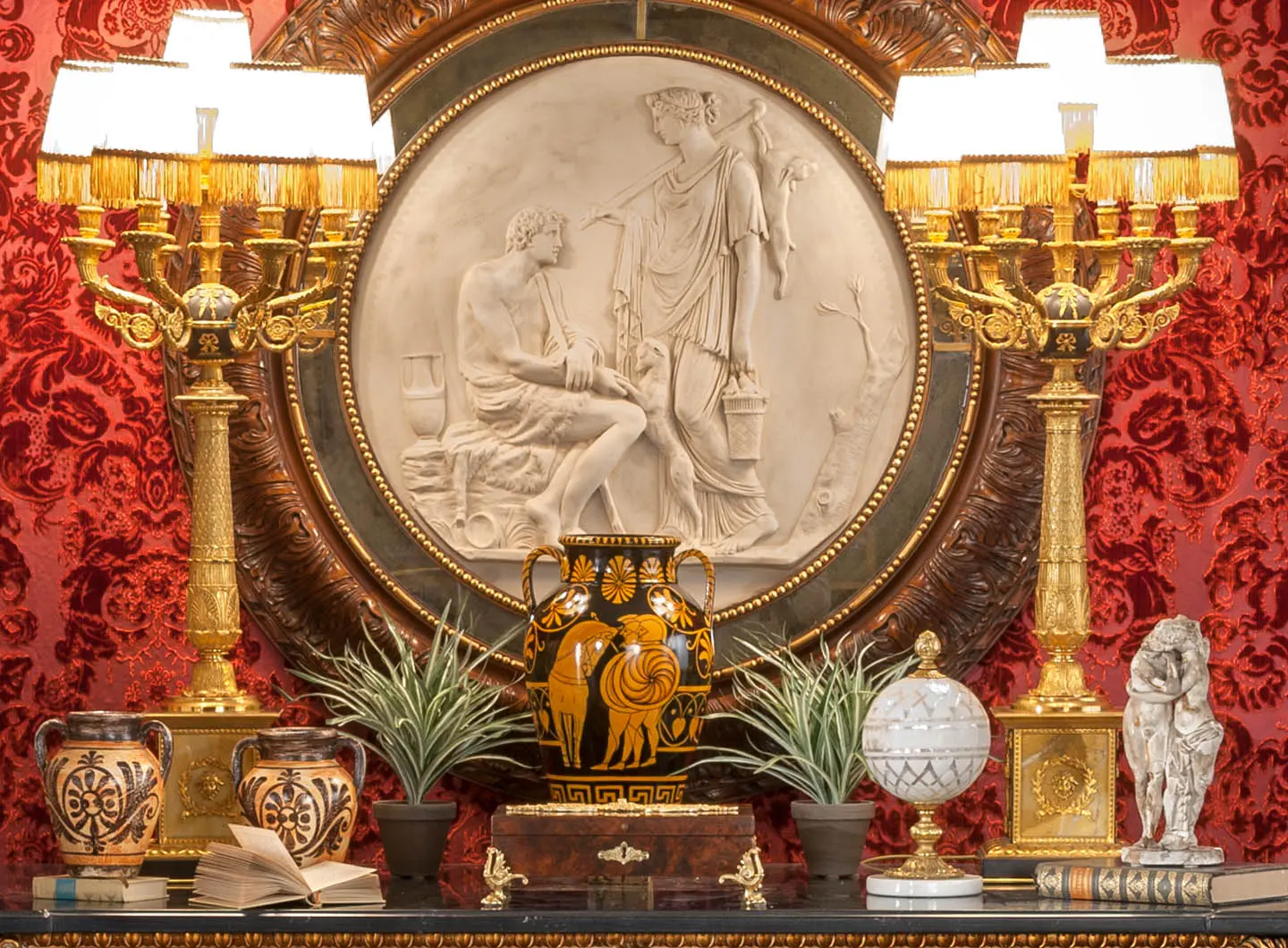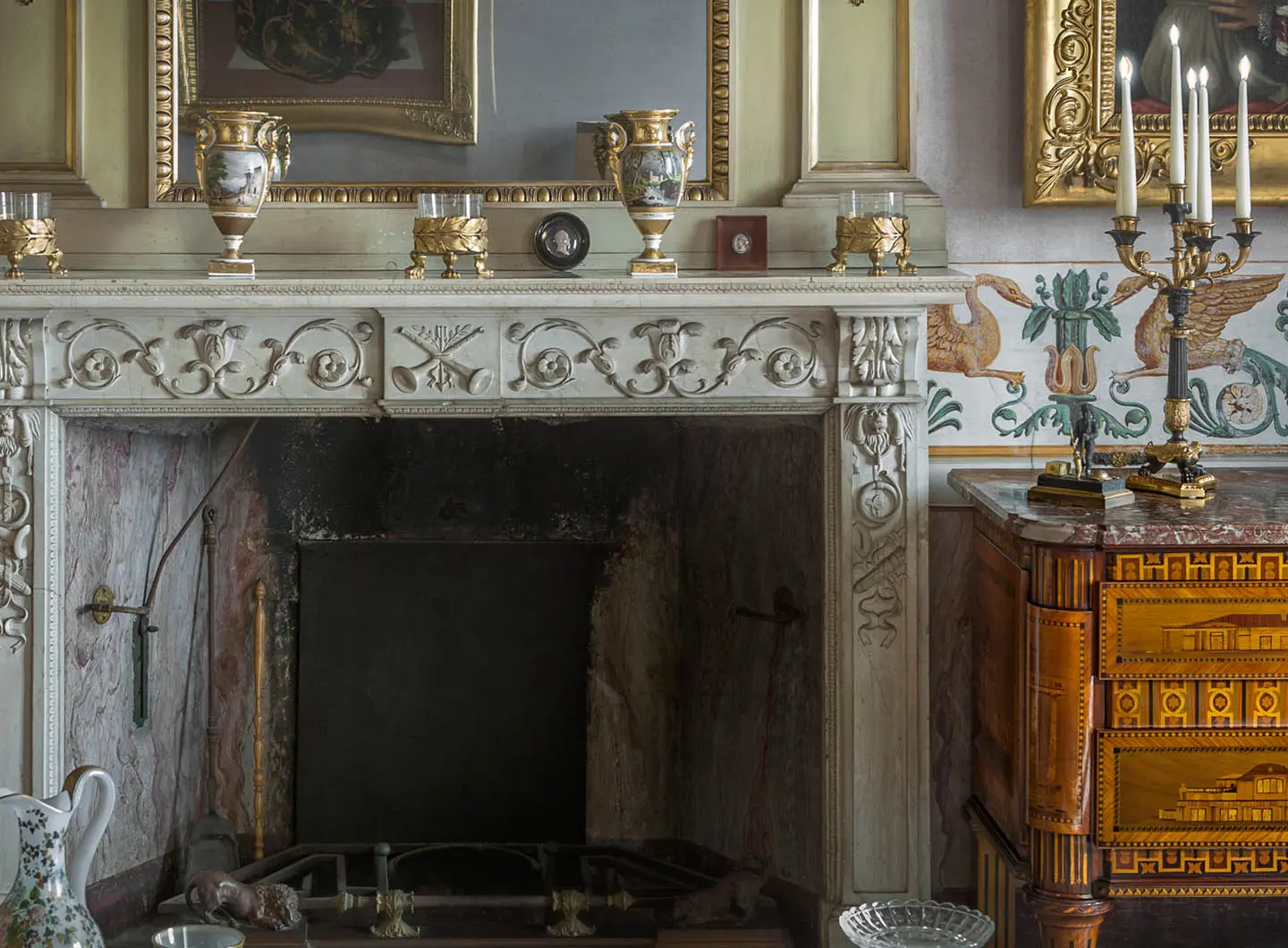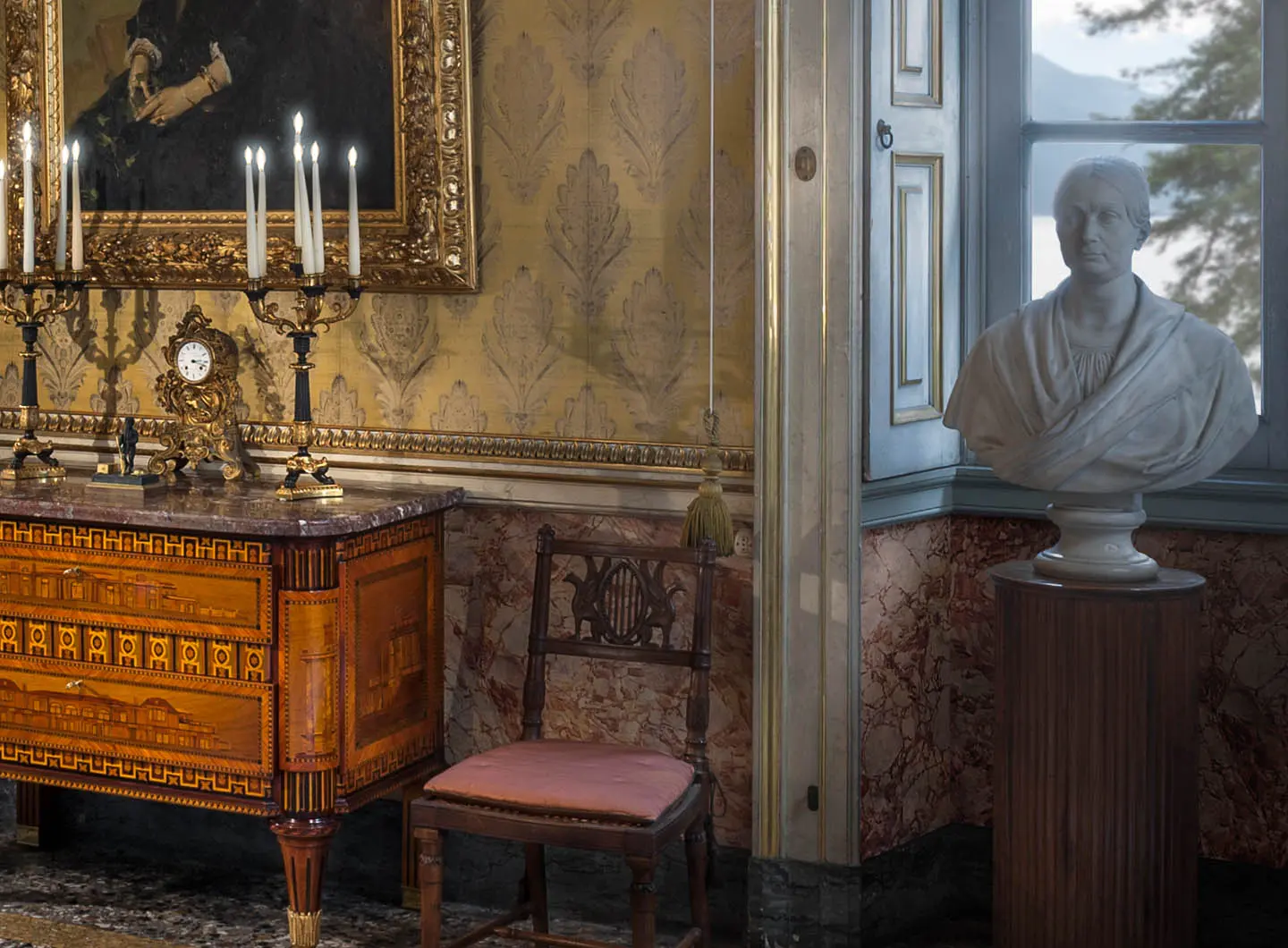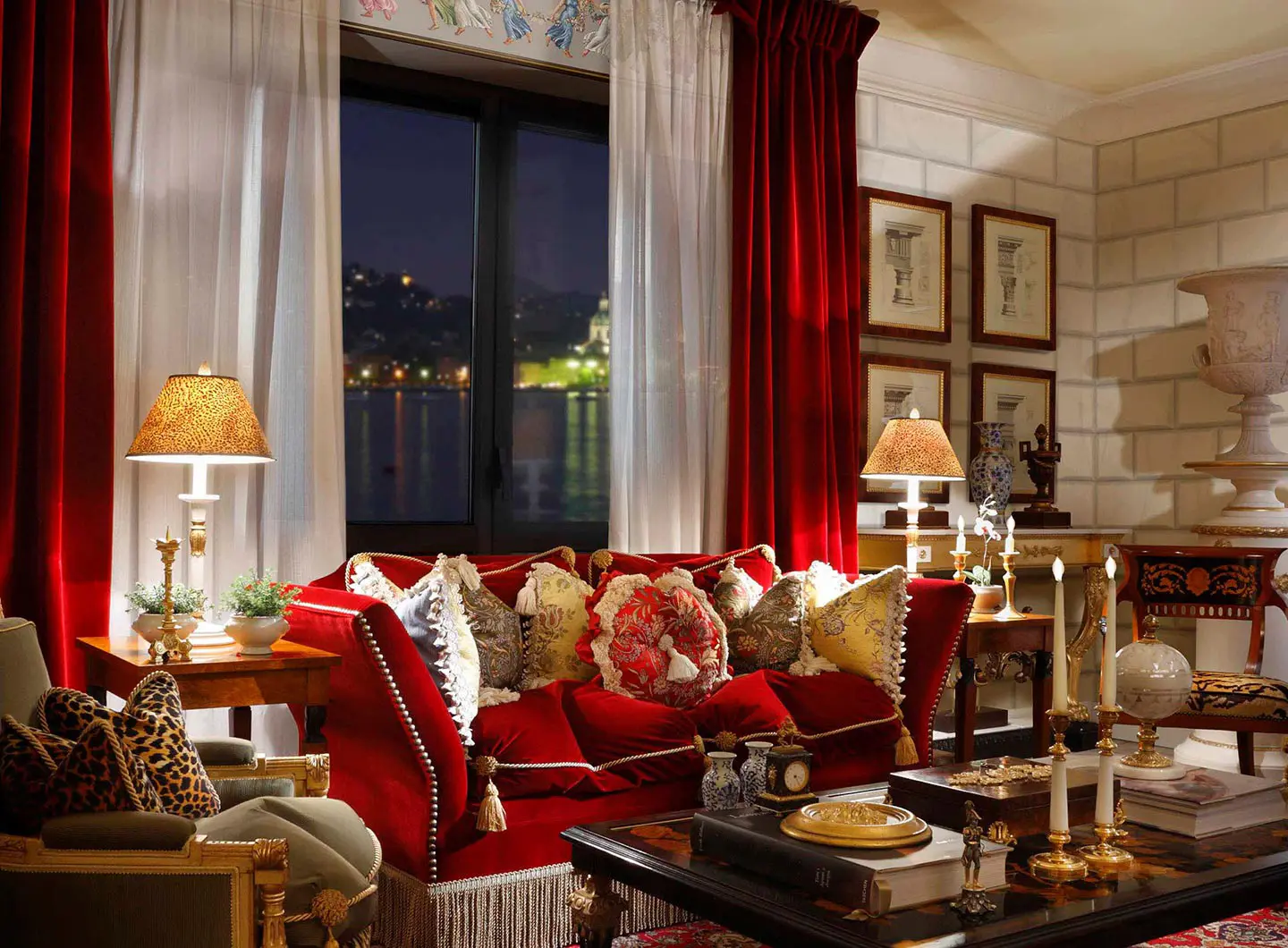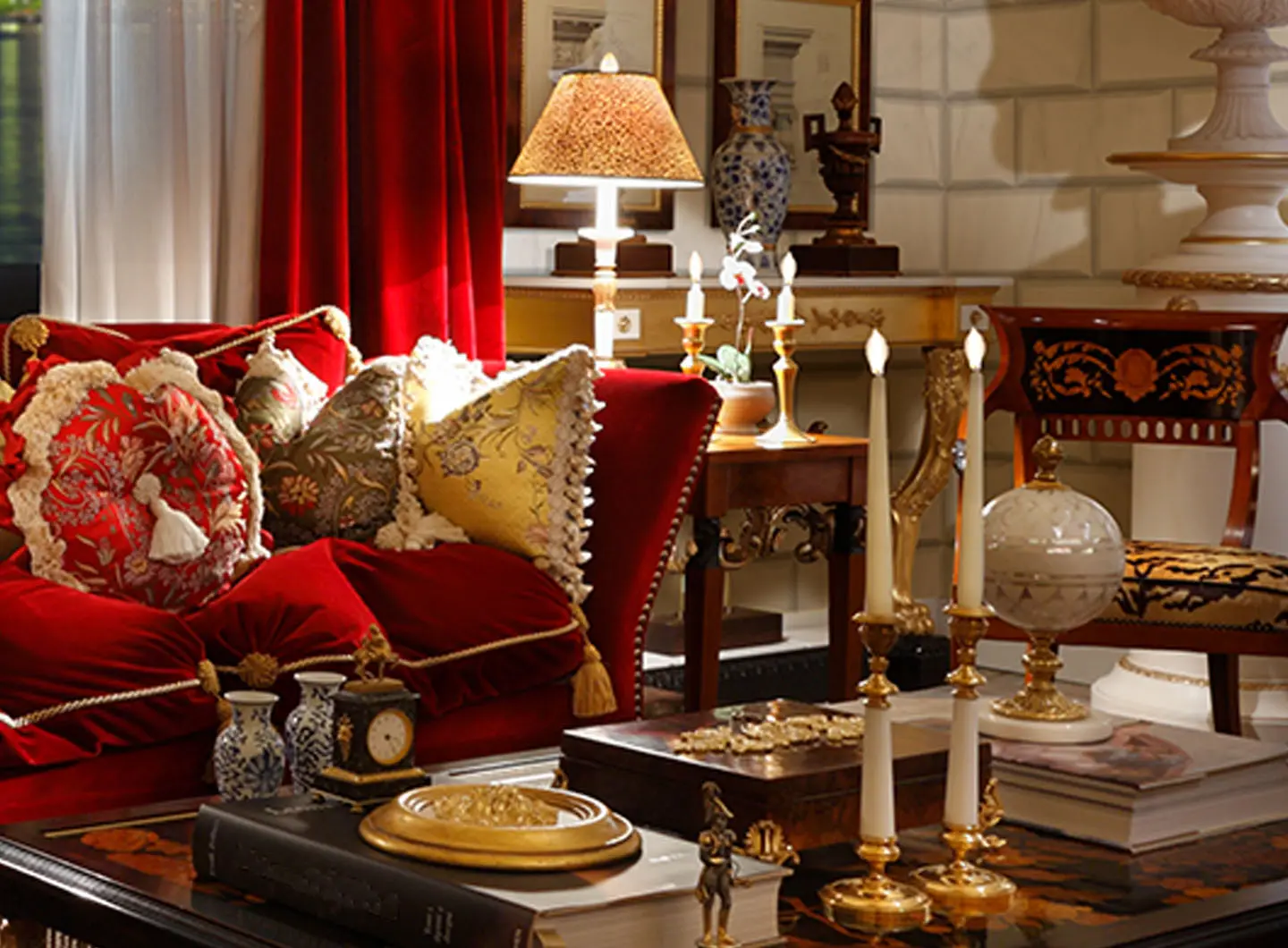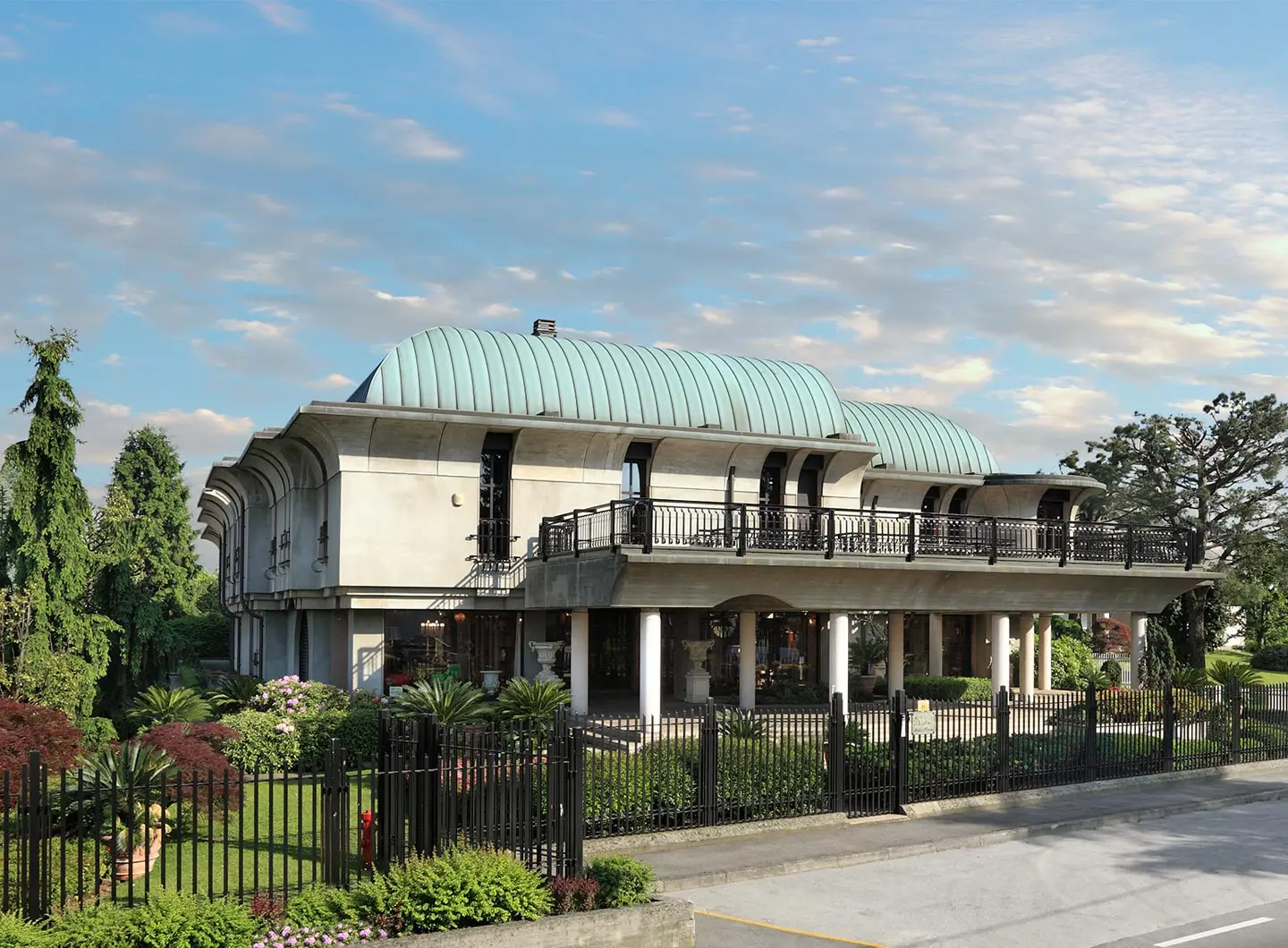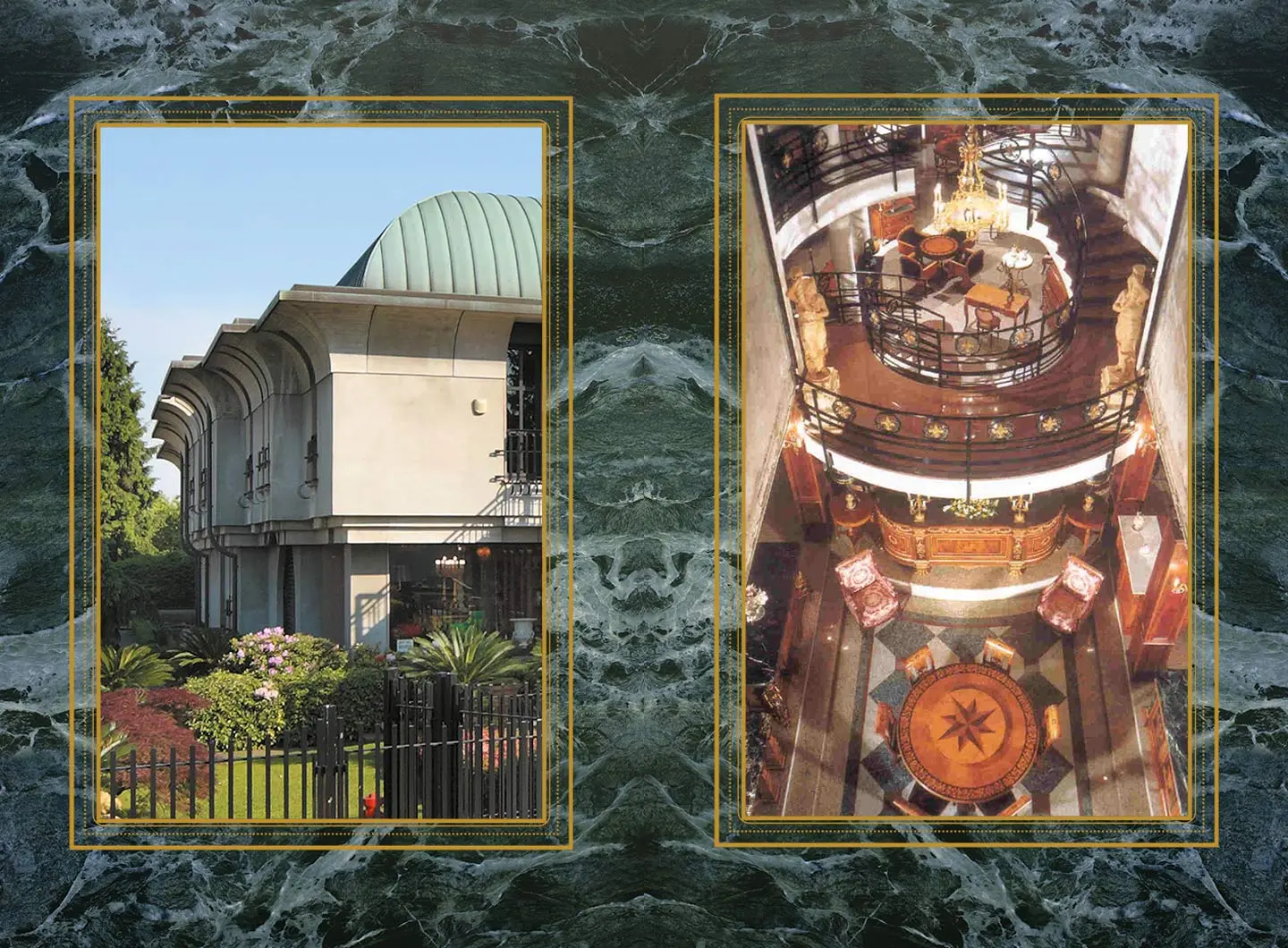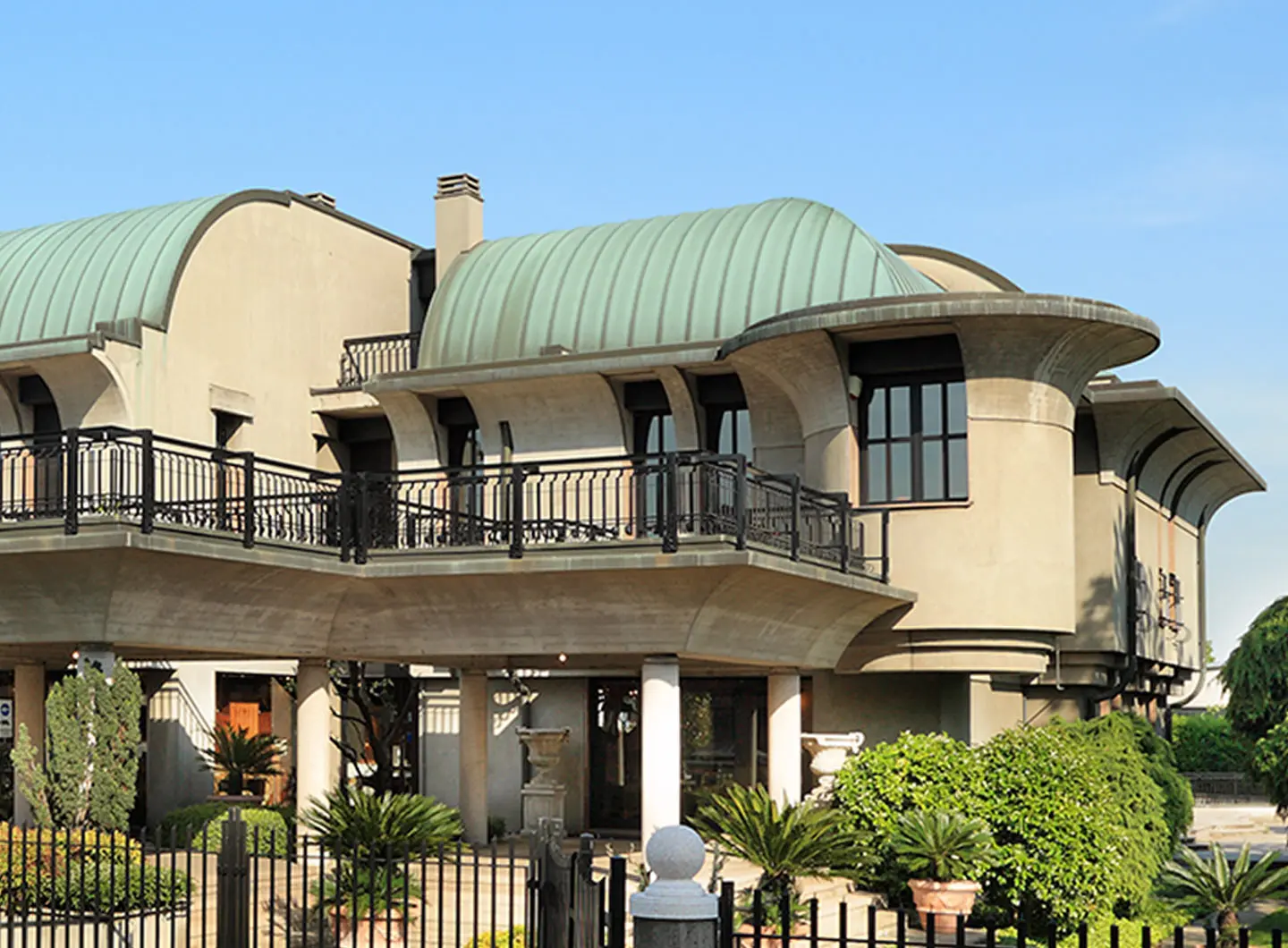 The Giuseppe Clemente Rho Art Center, a work of neoclassical taste wished for and conceived by Giuseppe Rho in the early seventies, stemmed from a desire to welcome a top-level international clientele and share and display the products originating in the workshop within a context of utmost elegance and sobriety. 
The chief aim was to create a place where all our specimens could find their optimal expression, a place that was not just an "exhibition", but a summary and survey of all our products, one capable of offering a full picture of the best our company has to offer.
The showroom is about 15 miles from the centre of Milan and from Lake Como, and is open by appointment only.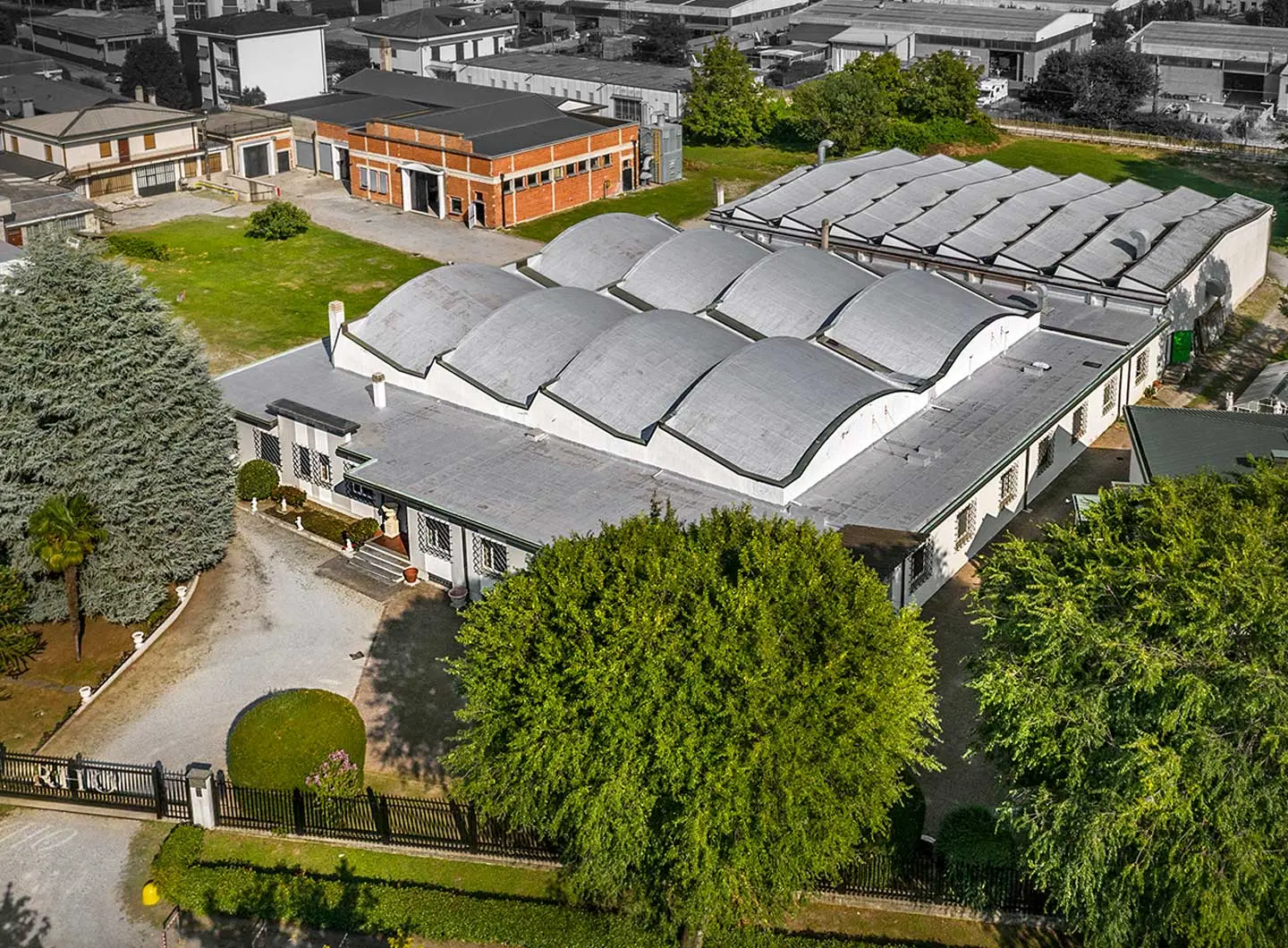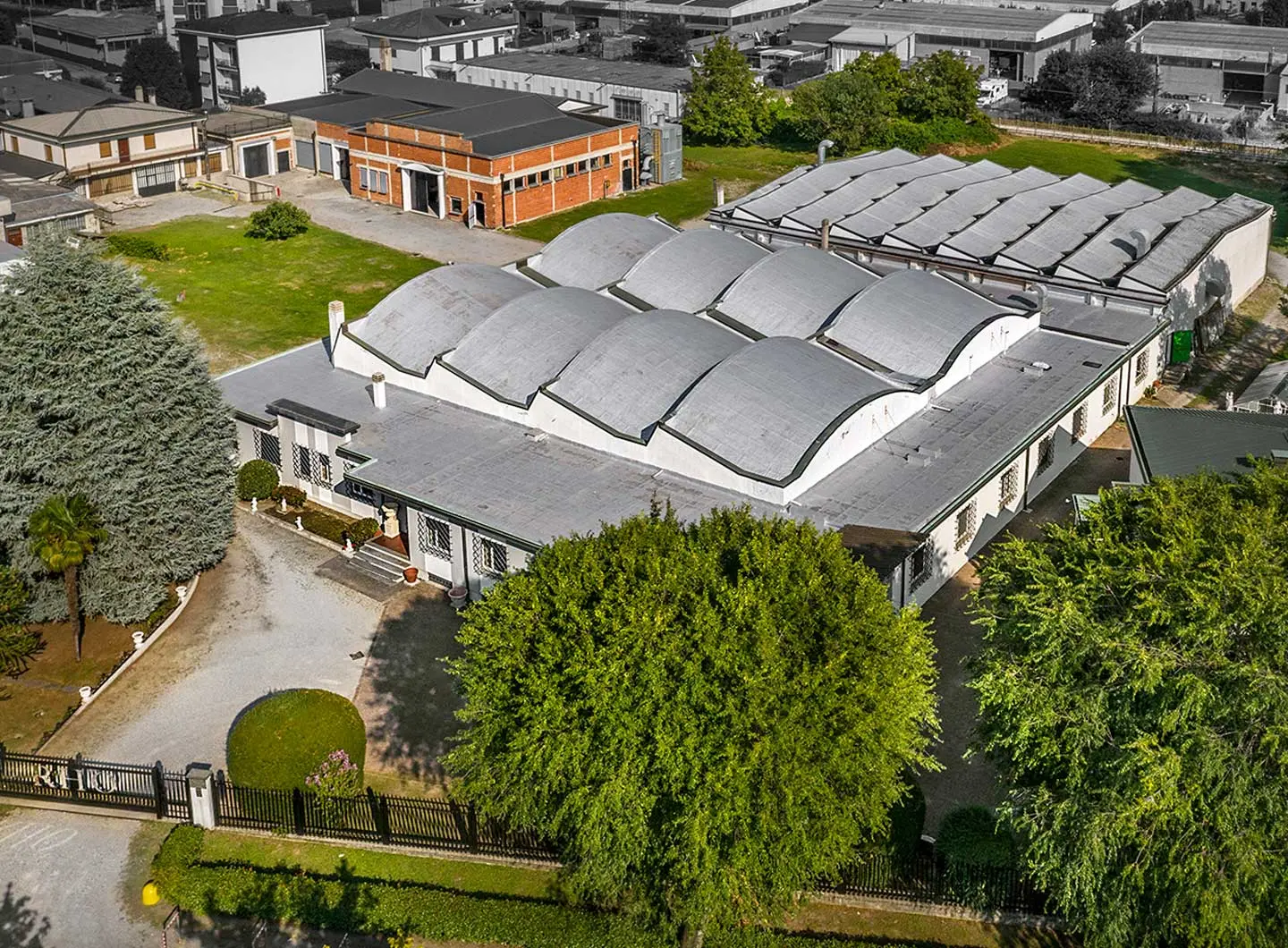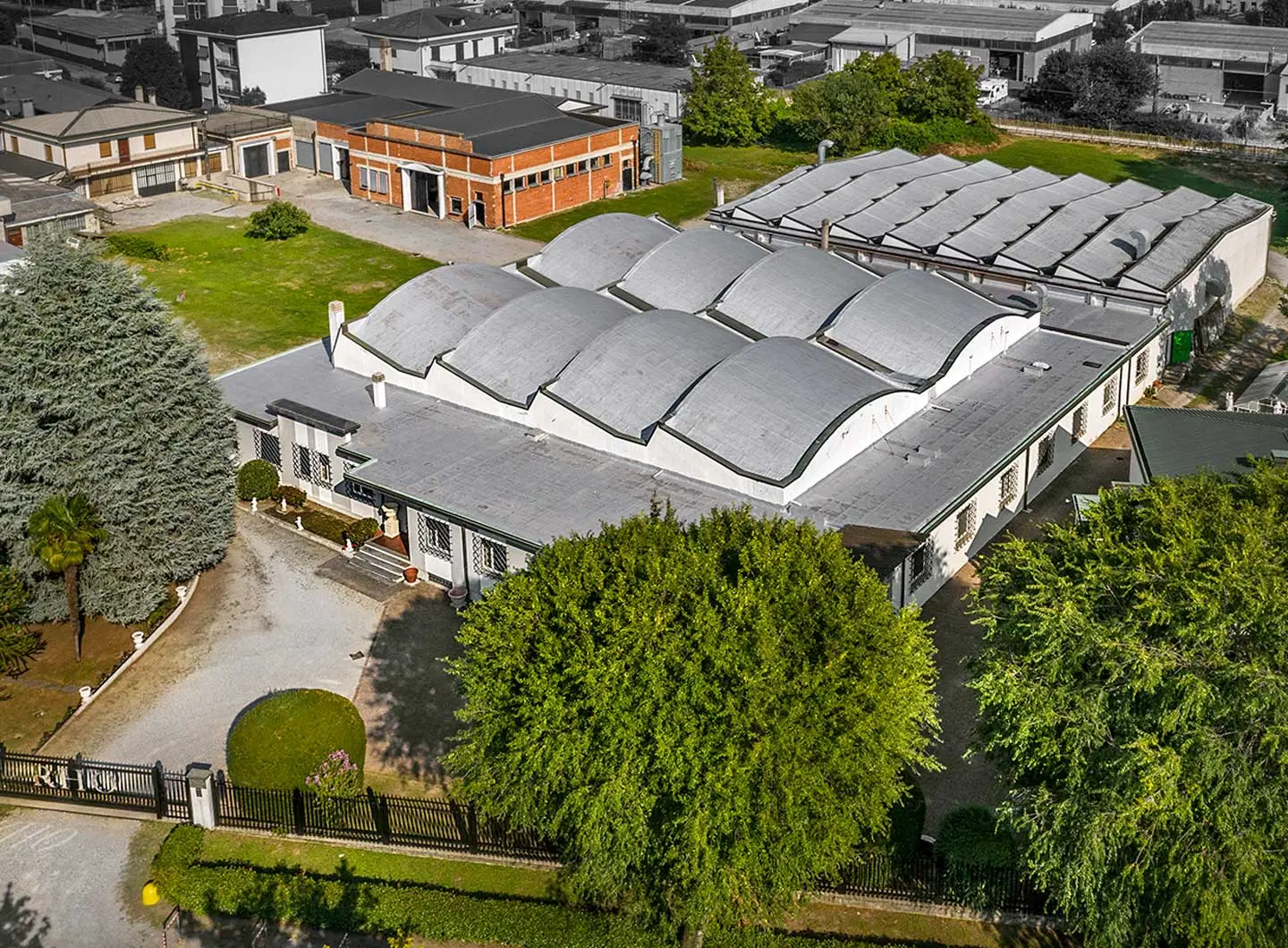 The factor that makes each piece of our company a unique and inimitable piece is passion, which is embodied in the skilled manual gestures profused by our craftsmen in each piece. The hands of our artists are our most precious asset. Our strength is to rely solely on these hands, both because no machine can compete with the human ability to shape and define, and because we believe that manual labour is the quintessence of the work itself.