RHO - THE HOUSE OF RHO
INTRODUCES
A MAGNIFICENT ITALIAN COMMODE
Category: Cabinets and containers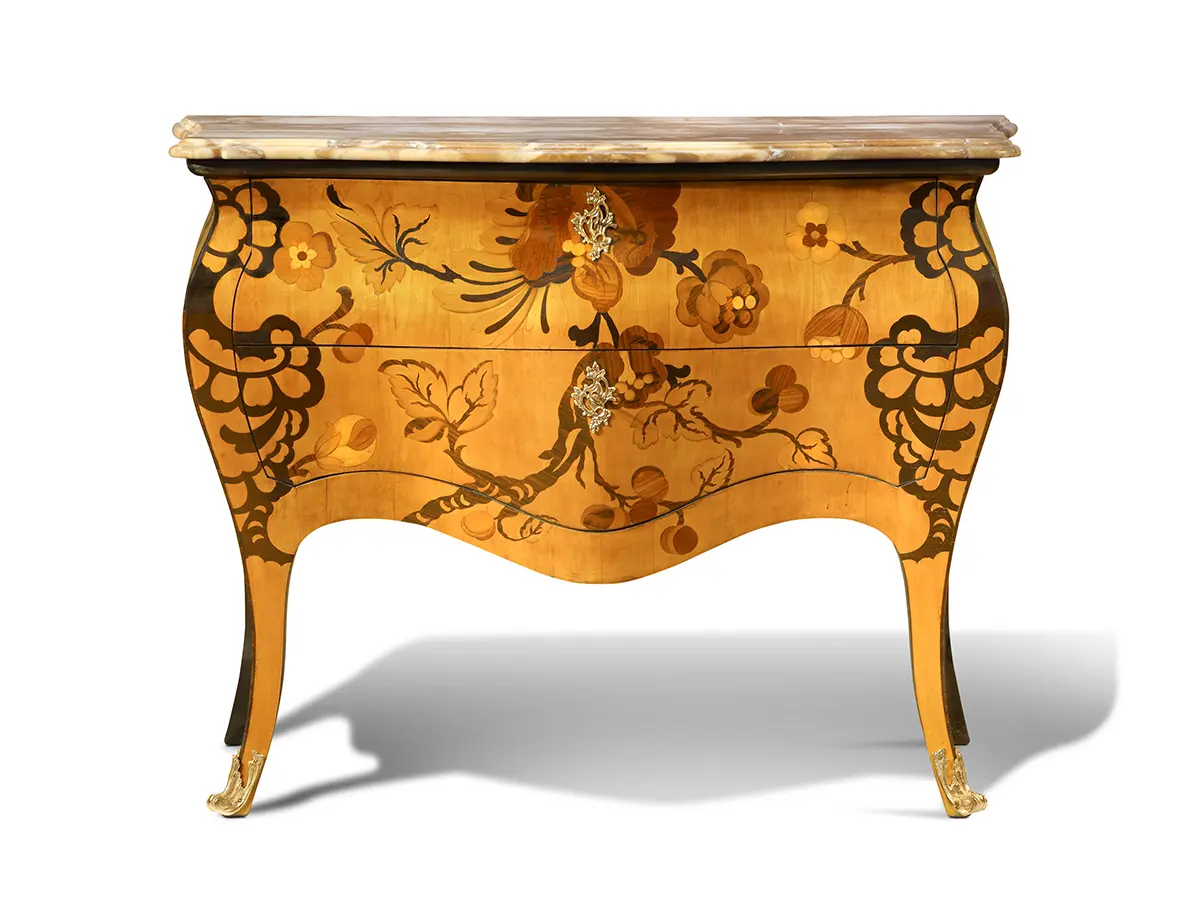 The magnificence and centuries-year old history of Rome provide the inspiration for this chest of drawers produced by taking as model a late eighteenth century specimen, where delicacy and strength merge to give rise to a masterwork of Roman cabinet-making.
Its rectangular flat surface in yellow Siena marble surmounts a round structure made up of two spacious drawers, which rests on curved legs ending with bronze sabots. Its form, which alternates full and empty parts, creates an effect of intense dynamism, enhanced by the elaborate decorations and by the inlays of upmost value.
The choice of best wooden essences and the superb manual work render this chest of drawers a unique item in the entire world panorama of classic furniture.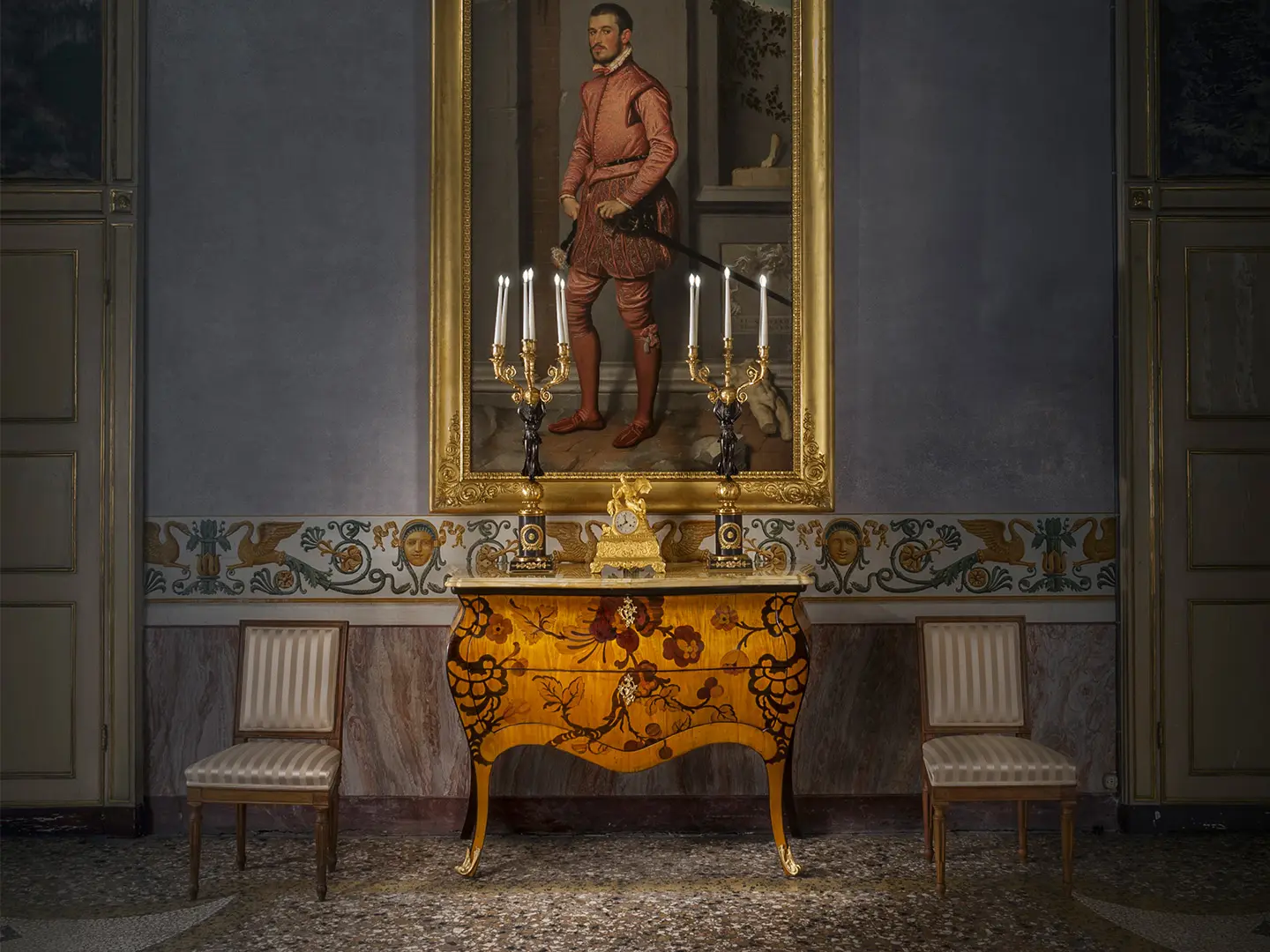 BRAND SELECTION
OUR PRODUCTS