RHO - THE HOUSE OF RHO
INTRODUCES
A MISSIVE FROM LA MALMAISON
Category: Cabinets and containers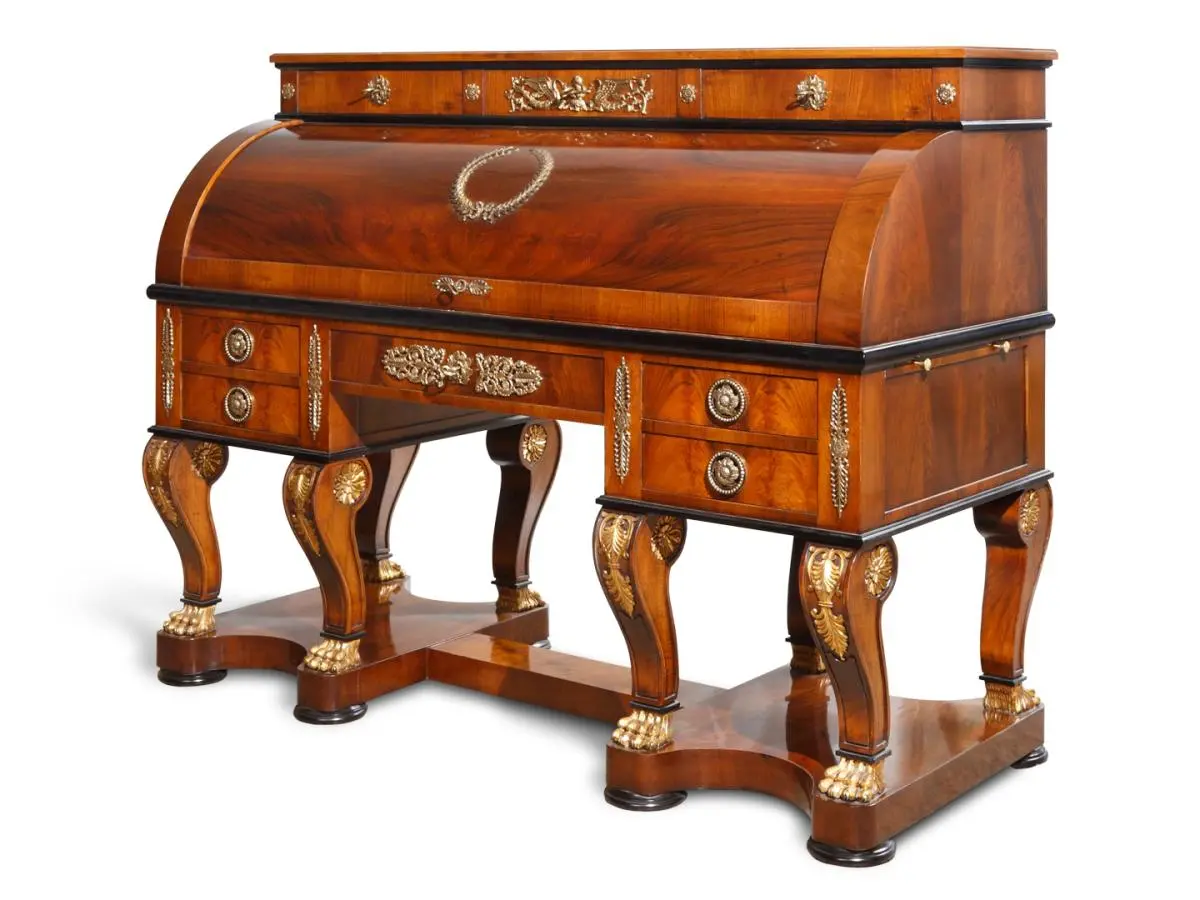 Men of genius are like meteors, doomed to burn to light their century. Napoleon Bonaparte is its emblem, and this secretaire is a symbol of Empire taste and style.
Napoleon Bonaparte was a luminous meteor in the European sky: his short but sparkling path led to the birth of the Empire style, characterized by its unmistakable imprint enclosed in this extraordinary cylinder bureau in crotch walnut, enriched by ornamentation made with the Ormolu technique: classic and elegant, it is ideal for furnishing every corner of the house with elegance and great impact.
The rectangular top and the frieze drawer stand on a roll-up top that reveals interiors equipped with a door compartment and drawers. This refined and functional work is completed by the lower drawers supported by eight hand-carved legs with lion's paw feet. All this is accompanied by decorations that evoke themes derived from the past, the taste for balance and proportions.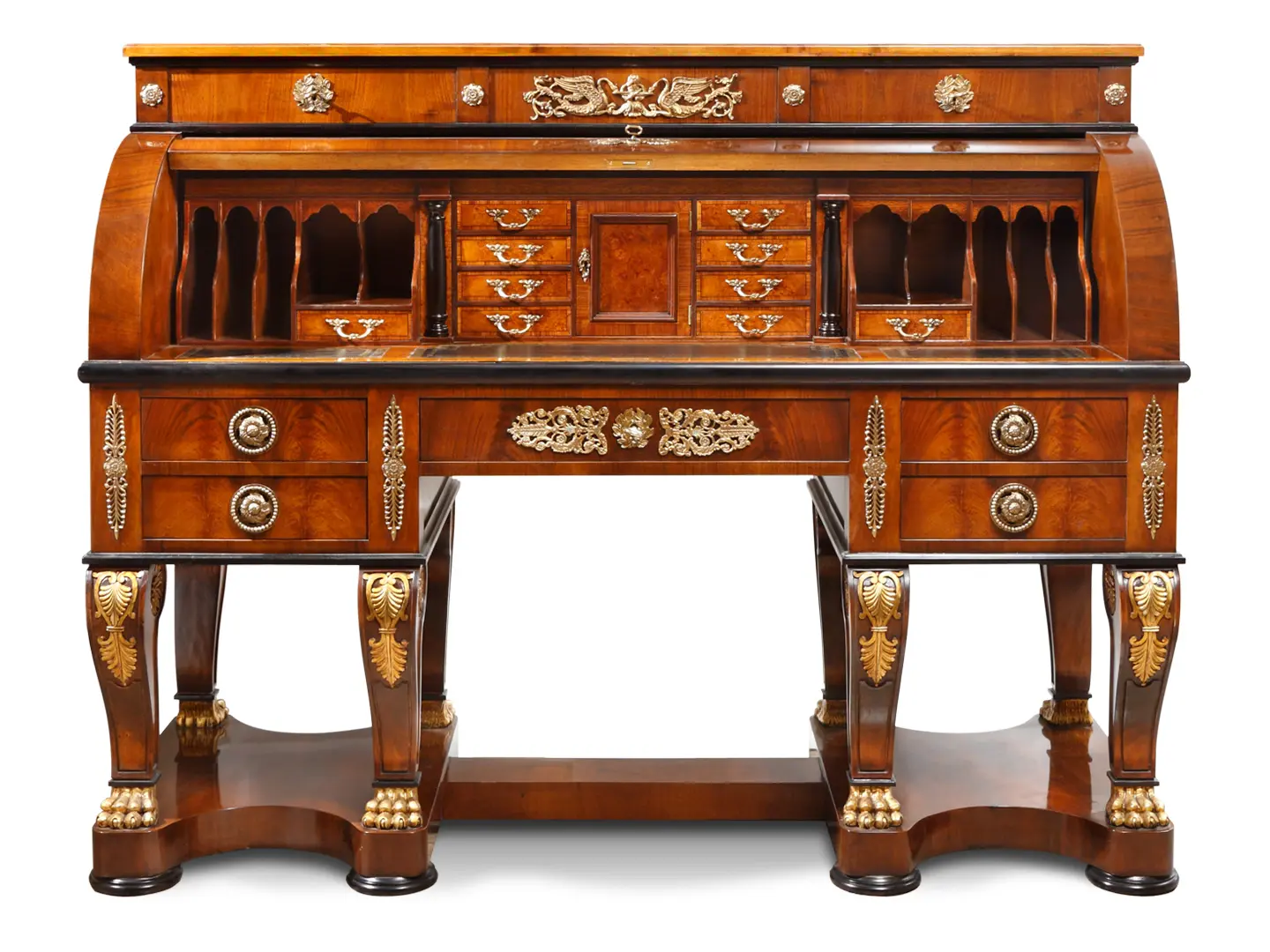 BRAND SELECTION
OUR PRODUCTS