Effebiquattro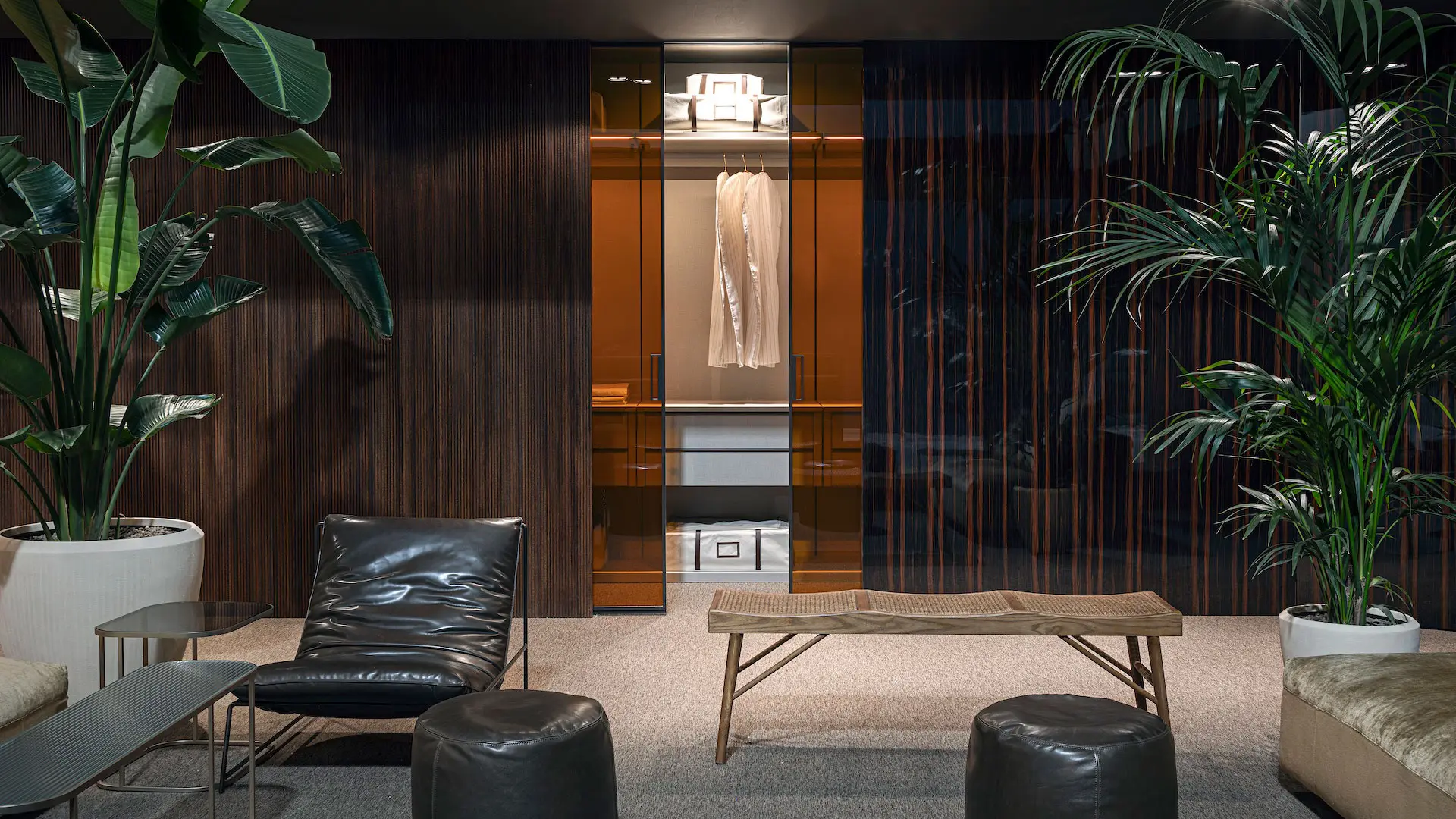 Effebiquattro, leading company in its sector, has been creating and innovating tendencies for more than 45 years. Now for the first time, we are delighted to present Italian Interior Solutions to personalize your home.
Our objective has always been to make available what the consumer wants and needs but has been unable to find elsewhere. To do this we have always sought for the newest tendencies, the latest technologies and the most innovative solutions and, in this way, we have become the principal Italian producer of internal doors.
Starting from the history of our doors to the contemporaneity of the interior design please find INDOOR, where expertise, design, technology and substance merge in a unique new project in which EFFEBIQUATTRO Milano expresses, once again, its courage to look at the future by going beyond the present.
We are pleased to introduce you to a new solutions to customise your home. Always signed by Effebiquattro. Always signed Made in Italy.
Today, in addition to our doors, you can find within our INDOOR range ARIA (aluminium and glass panels infinitely combinable that can be used either as fixed or mobile walls). ARREDA (the system which allows us to clothe the walls with the best quality woods in order to obtain comfortable and exclusive spaces). ABITO (a collection of doors for wardrobes and cupboards with a variety of different designs and types of opening so that they can be adapted to virtually any style) and AD-HOC (a range of modular solutions for the the internal part of the cupboards and wardrobes which conjugate practicality with comfort added to the most attractive and sophisticated designs).