ARIA
Category: Cabinets and containers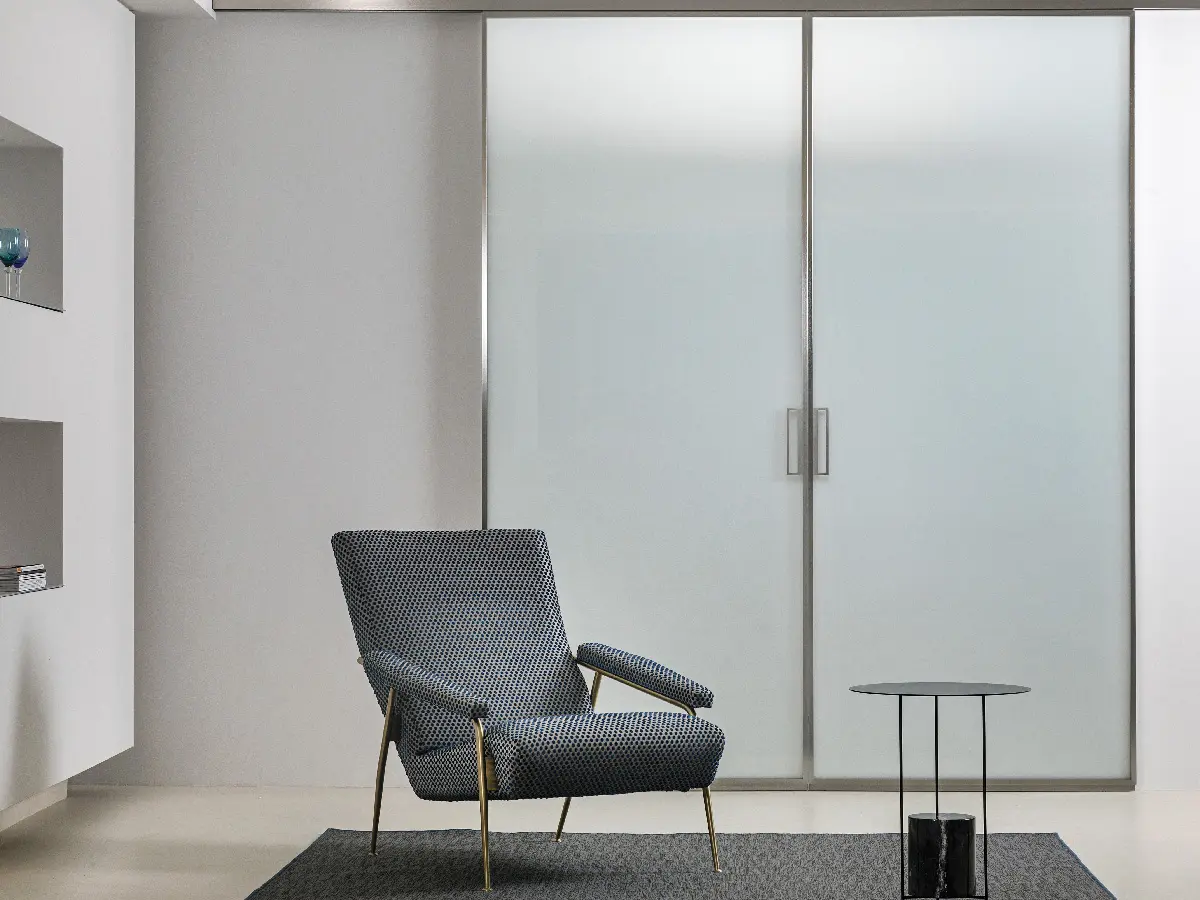 ARIA is a system of panels in aluminium and glass that can be used both as fixed or moveable walls. An elegant and sophisticated solution to change spaces as you need.
With the moveable panels ARIA, spaces open to a new dimension, able to change measurements as you wish. Its panels of glass and aluminium allow a visual permeability that gives the sensation of space. Spaces are interrelated but without losing privacy.
Straight lines in aluminium and textures which create environments full of style and modernity. The different dimensions, the various finishes, the possibility to combine mobile and fixed panels translates into an infinite number of possibilities. ARIA panels too, allow you to choose between four models of metal mesh internal to the glass. The various thicknesses and colours offer transparency and soft atmospheres.
For the mobile panels there is a possibility of choice between three types of track: ceiling mounted track recessed sliding door runners and wall-mounted tracks. In all cases and thanks to the latest technology and very high quality the opening system allows you to open your ARIA and dilate your space with the touch of your finger.