ARREDA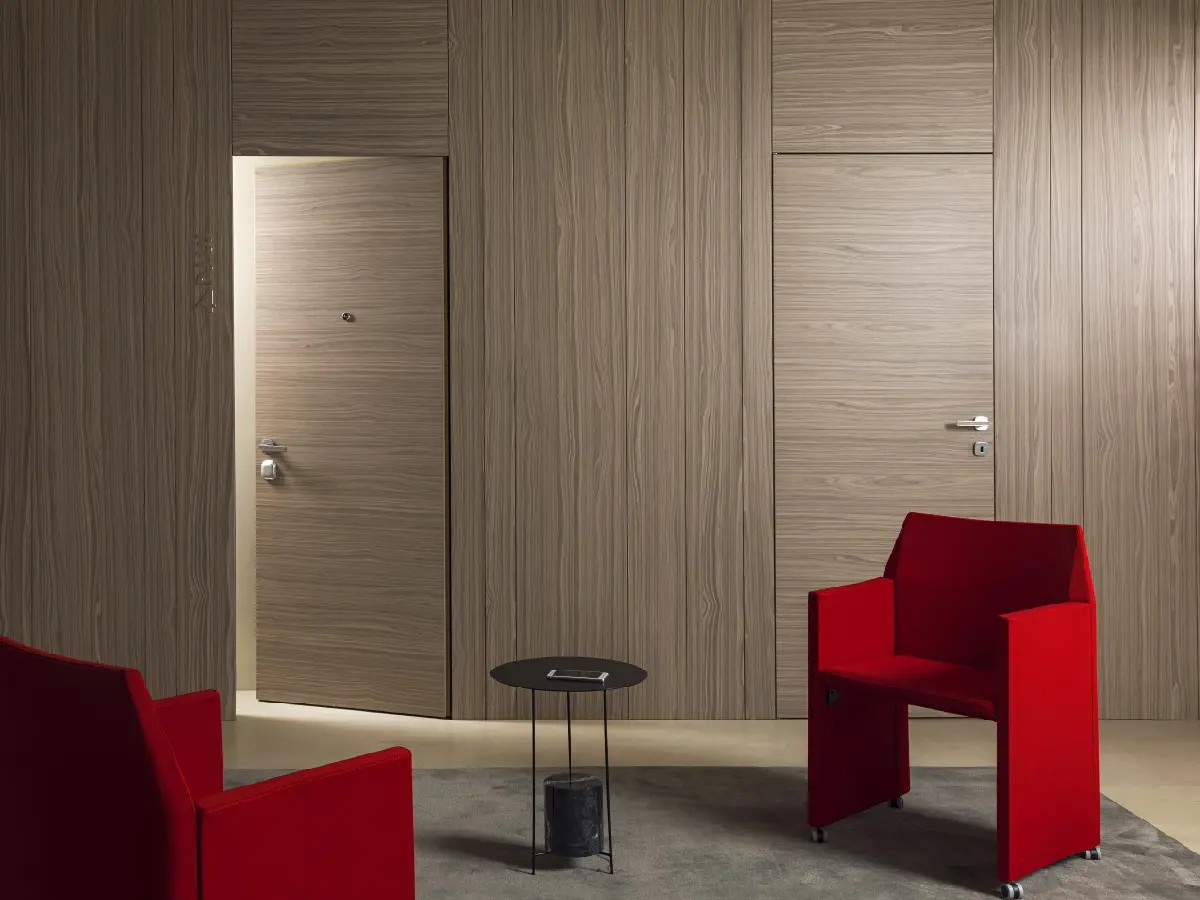 ARREDA is the boiserie system which allows you to integrate the doors with the rest of the space creating a unique and exclusive atmosphere. Putting together life with peace and tranquillity.
The wooden panels of ARREDA transmit the energy of nature embracing any room. The magic of the wood grain, its consistency and its warmth transmit elegance and comfort wherever you look. Any space is full of positive energy which holds the vitality of nature within itself.
The combination of the ARREDA panels with our doors reaches a visual harmony which extends to the whole room. The passages to other rooms are hidden contributing in this way to a unique and exclusive homogeneity.