The route out East
Add to bookmarks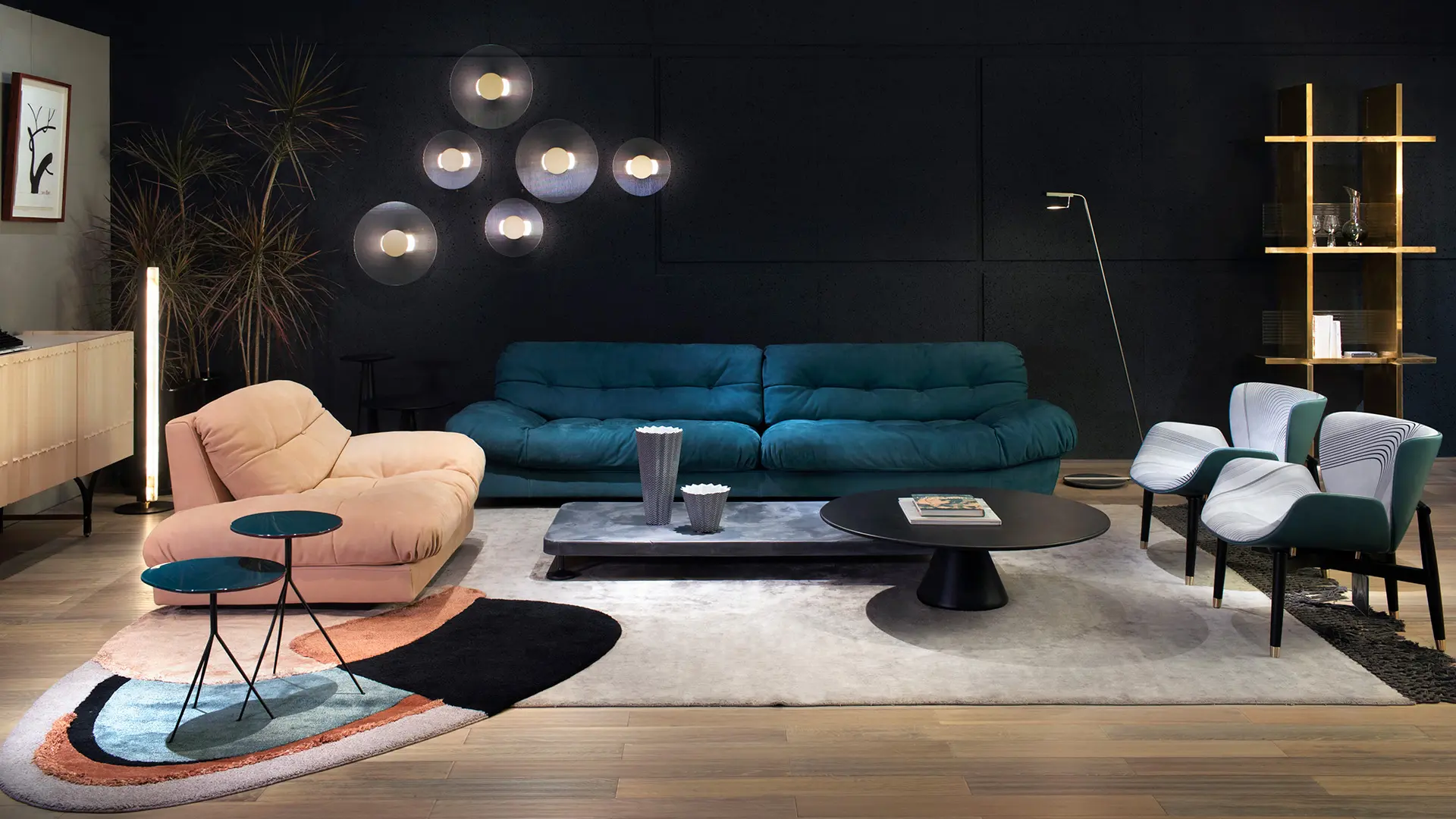 Made in Italy continues to win over the Chinese. In Beijing, Shanghai and Shenzhen, two leading high-end furnishing retailers are showcasing their love of Italian good looks
China is still holding (us) tight. It's a market that has held its ground, and although Covid has undoubtedly interrupted a growth trajectory, it has failed to dim the country's passion for Made in Italy furnishing. Furnishing and Lighting Macrosystem exports dipped across all markets in 2020, including China which, according to data from the FederlegnoArredo Study Centre for December 2020, remained the 6th commercial outlet for Italian FLM exports and the 2nd non-EU destination after the United States.
The Italy China Foundation report on the role of SMEs in economic ties between the two countries, published in late February, shows that the Asian giant is a key partner for Italy's post-pandemic recovery and a land of opportunities for Italian companies. In late November the Italian Trade Agency ICE and the Alibaba Group signed a Memorandum of Understanding to set up the Made in Italy Pavilion on the Alibaba.com marketplace. This is the first project launched by Alibaba with a European governmental partner.
The epoch-making changes in China have triggered a radical lifestyle transformation, thanks to an improved way of life and increased purchasing power, which goes hand-in-hand with renewed final consumer enthusiasm. Purchasers are increasingly knowledgeable and "like to learn about and appreciate design, without worshipping brand names and luxury," says Sammy Ren, co-founder with Cathy Zhang of the well-established retailer and importer Domus Tiandi. Made in Italy furnishing has powerful appeal. It's a status symbol, synonymous with prestige and elegance. As the partners point out, "people who buy Italian goods are not necessarily wealthy, but they do have a certain image of themselves and their lifestyle, while not all being professionals."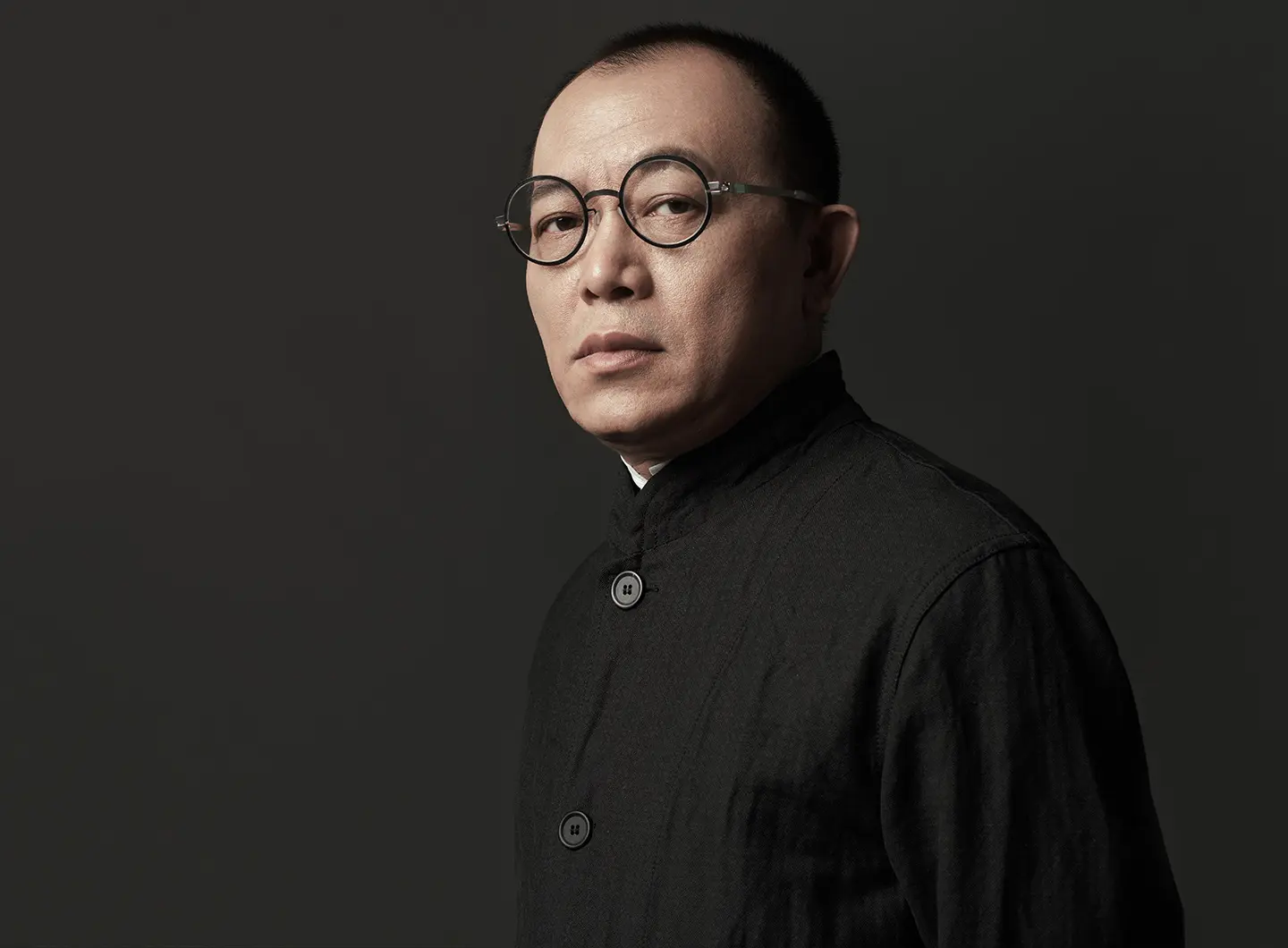 Domus Tiandi, with three showrooms (around 6,000 m2) in Beijing, Shanghai and Shenzhen, is one of China's leading retailers. Set up 15 years ago, it has stayed true to its original philosophy: immersion in contemporary Chinese lifestyle, blending traditional and current Western elements in a quest for high-end luxury that allows people to enjoy their lives to the max, exploring emotions and sensations.
The showrooms feature more than 60 brands, over 80% of them Italian, selected for their iconic nature, high quality, innovation, and marketing and communication strategy. They include Barovier&Toso, Baxter, De Castelli, Foscarini, Giopagani, Giorgetti, Living Divani, Magis, Minotti, Poliform, Tato and non-Italian brands Decor Walther, Freifrau, Janua, Ingo Maurer, Limited Edition and Knoll.
Mr Ren went on to say: "Our clients choose Italian products because of their design, comfort and ability to dovetail with spaces. Our shops have highly original displays and style concepts, channelling our own particular personality. We work with each of the brands, highlighting their individual characteristics, and create focal points based around the pieces, which also serve to give a flavour of local culture." From the Minotti Shanghai flagship store, opened in 2015, to the dual Minotti and Baxter showroom in Shenzhen.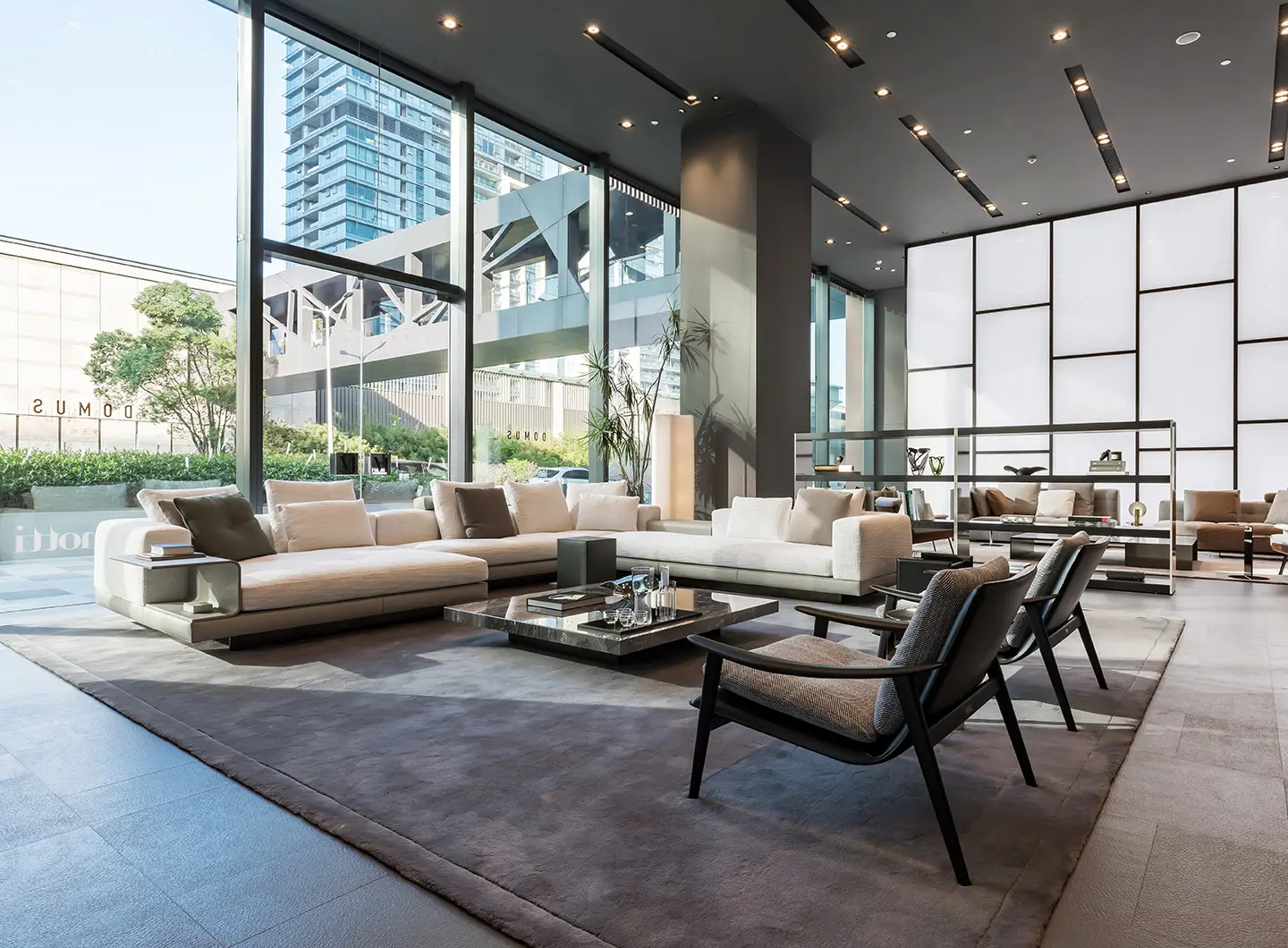 The new generations, the Millennials and Generation X, are spearheading this continued market growth, turning the concept of home on its head, from an off limits place to a show off one, not just among their circle of friends, but even on the social networks. According to Mr Ren, "The demographics have changed drastically, with a wider audience and a lower average age. Today the average is 30-40 years, or under."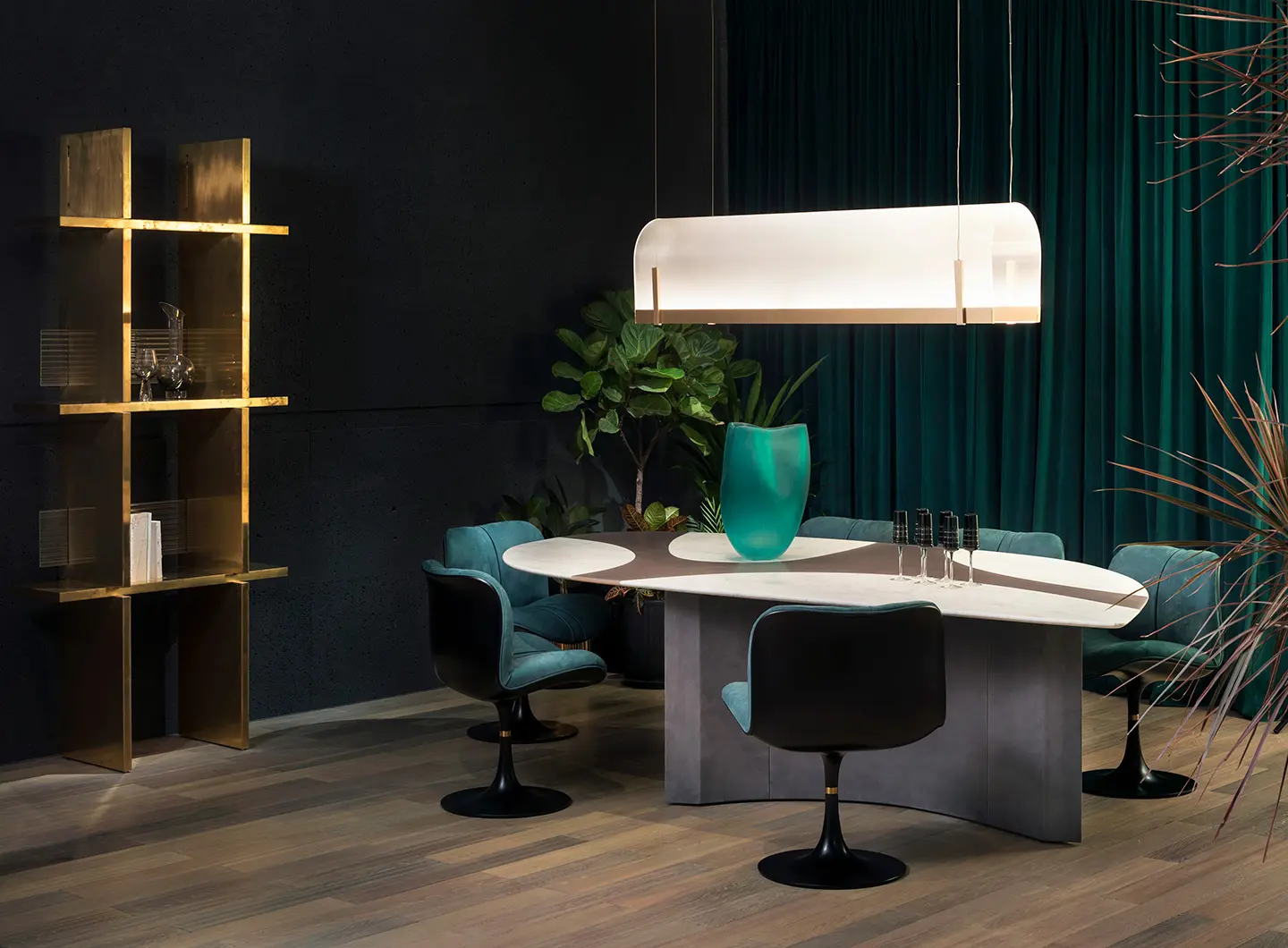 Obviously, online shopping has also had a knock-on effect. "At the moment," he says "the main purpose of online shopping, which we came to relatively late, is to direct the flow to physical shops. As our core business consists of high-volume luxury furniture and overall interior solutions, it will take some time to explore the recommended online methods and strategies. Our aim is to solve clients' problems and teach them the value of the professional help and 360° service that we offer, as well as offering thoughtful hospitality. We try our best to give them an unparalleled offline experience."
The company's interest in Made in Italy furnishing is already turning to the future, as Domus Tandi plans to move its flagship store from Beijing to a new, interesting location and to open more showrooms in Shenzhen, as well as bringing another iconic Italian design brand on board.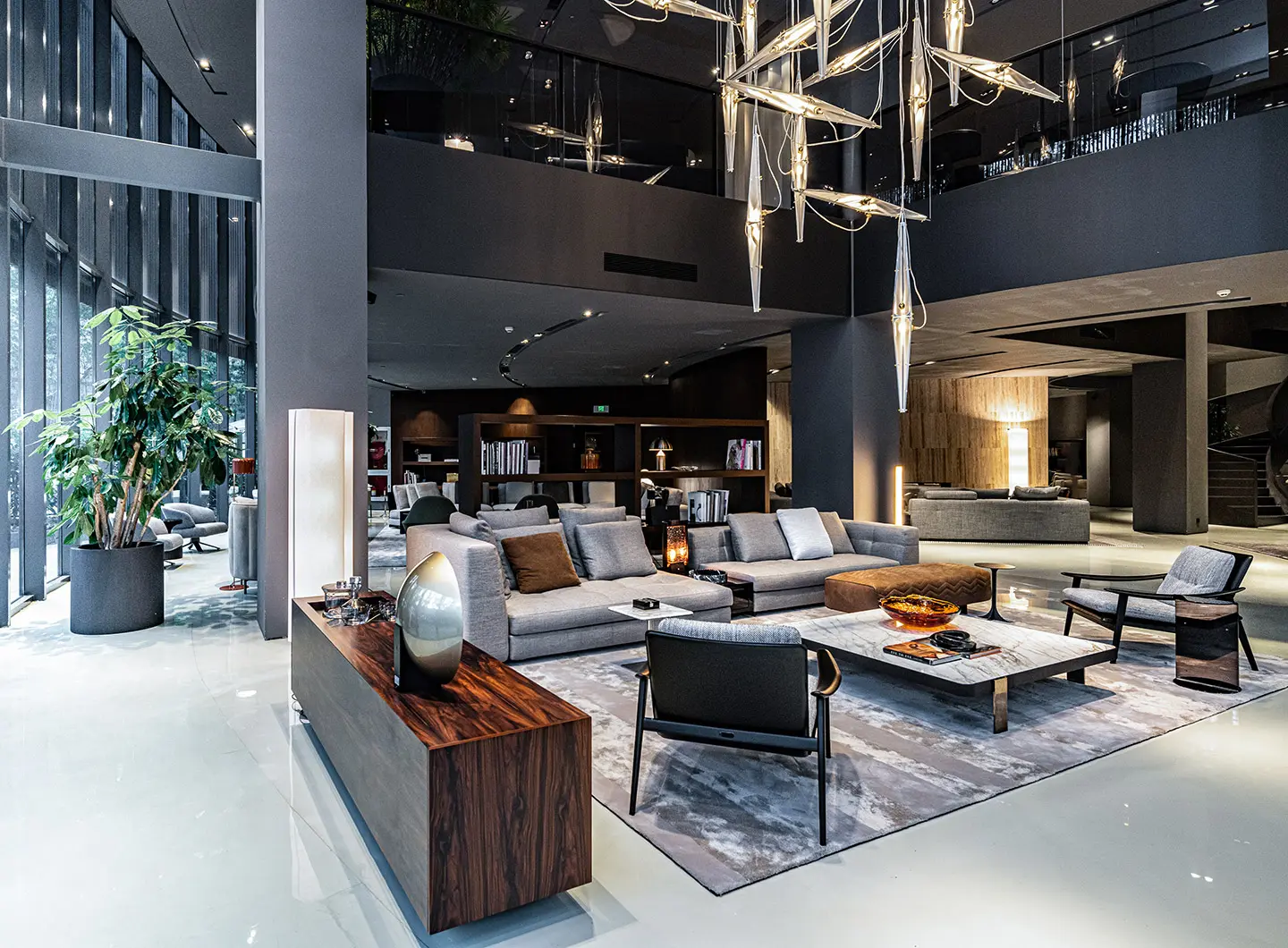 The Classic Living Group is another key retailer, founded in 1993 by its current CEO Wang Dawei, to diffuse the culture of home and introduce international high-end furnishing. With a highly specialised CV – he has been Chairman of the China Furniture Dealers United Association, Vice-President of the China Federation of Overseas Chinese Entrepreneurs, Deputy Chairman of the 7th Board of Governors of China National Furniture Association and, in 2019, on the occasion of the thirtieth anniversary of the China National Furniture Association, was recognised as having made an Outstanding Contribution to the Chinese Furniture Industry – Wang Dawei adopted the concept of "creating a perfect life for successful people," with furniture, lamps, accessories and fabrics all showcased in one single, exclusive place, to make for convenient one-stop shopping. Over its 28 years, the Classic Living Group has honed a precise vision of tastes and trends, as well as building in-depth knowledge of the most exclusive brands: Giorgetti, Molteni&C., Natuzzi Italia and Roberto Cavalli, at the Beijing flagship store; Alberta, Sancal, Natuzzi Italia, Turri and Visionnaire, available in some monobrand outlets in Beijing and Shanghai's furnishing malls. A small empire that responds to client demands, from delivery to installation to after-sales service, catering increasingly to lovers of Made in Italy.