November events: a tribute to Italian Design and far more besides
Add to bookmarks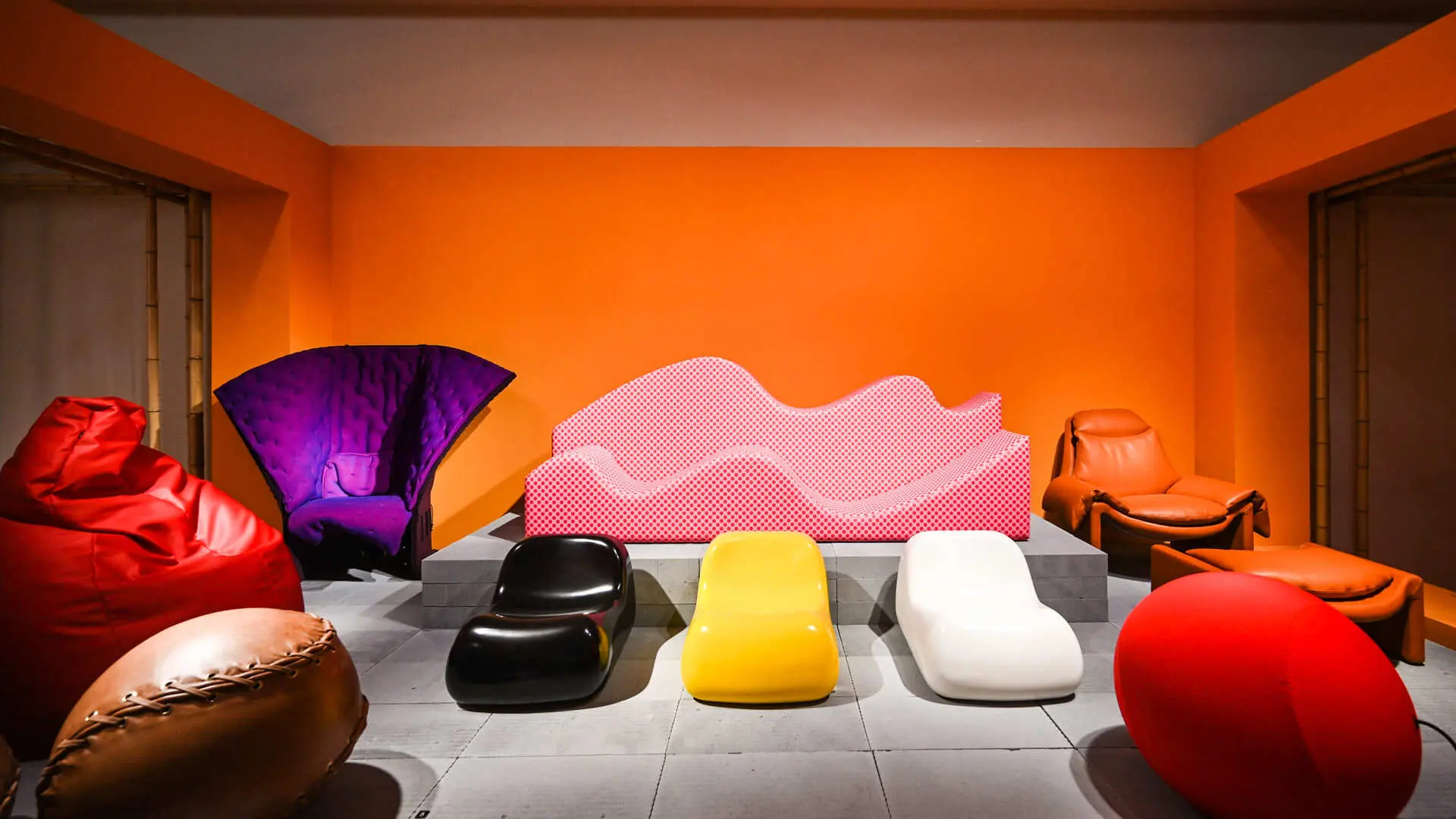 Design for Fun in China, Andrea Zittel in Germany, Aldo Rossi and Kartell in Milan, Tapio Wirkkala in Finland
Design-wise, November is shaping up to be an extraordinarily rich month for events, packed with rediscoveries of great masters at international exhibitions celebrating (Italian and non-Italian) designers and their iconic creations, plus a celebratory event for Kartell at Milan's temple of music, the Teatro alla Scala.
Design for Fun: Italian Design in Shanghai
Until Feb. 5, 2023, as part of the Italy-China Year of Culture and Tourism, the Shanghai Museum of Art Pudong is dedicating a major exhibition to Italian design. Design for Fun is the first installment in a quadrilogy dedicated to Made in Italy designers. Curated at the Shanghai museum by Aldo Cibic with Joseph De Jardin, the exhibition offers an experience of design colours and shapes, showcasing a selection of over 200 pieces by more than eighty of Italy's greatest creatives, featuring Ettore Sottsass, Alessandro Mendini, Antonio Citterio, Barnaba Fornasetti, Carlo and Tobia Scarpa, Aldo Cibic, Cleto Munari, Enzo Mari, Gae Aulenti, Piero Castiglioni, Gaetano Pesce, Joe Colombo, Vico Magistretti, and Michele De Lucchi, along with international designers who have played their part in Italian manufacturing adventures such as Philippe Starck and Nathalie Du Pasquier. The Italian side of the project was curated by Enrico Morteo and Maria Vittoria Capitanucci, the Chinese side by Ling Min. The Consulate General of Italy and the Italian Cultural Institute in Shanghai lent their support to the exhibition, which was staged by Mondo Mostre.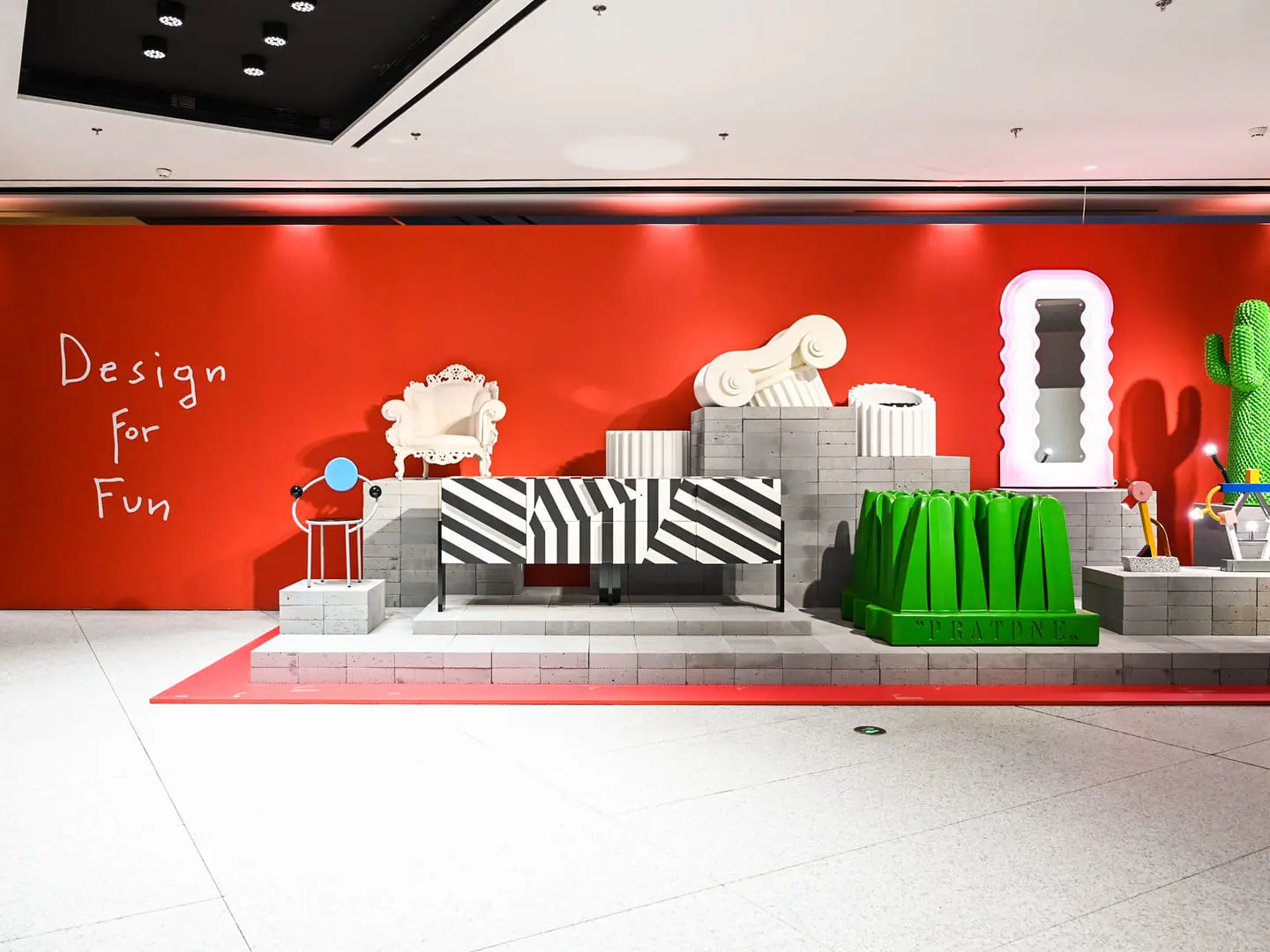 From California to Krefeld (Germany): Andrea Zittel
Andrea Zittel. Personal Patterns is the first exhibition Germany has dedicated to the Joshua Tree, California-based artist and designer in two decades. The show is part of the HLHE Dialogue project, also featuring a solo exhibition dedicated to Sonia Delaunay (Maison Sonia) until February 26, 2023 (Sonia Delaunay and the Atelier Simultané). Both shows were designed by Living Abstraction. At Kunstmuseen Krefeld's Haus Esters, visitors can enjoy simple but futuristic-looking utopian furniture, clothing and prototypes by arguably the most important artist of our day, Andrea Zittel. Born in 1965, Zittel was one of the first artists to break through the division between art and private life, creating a synthesis through works composed of simple geometric forms and personal choices influenced by early twentieth-century design and architecture, notably Russian Constructivism and the Bauhaus: for example, for a year Zittel wore the same clothes, which she described as her "uniform".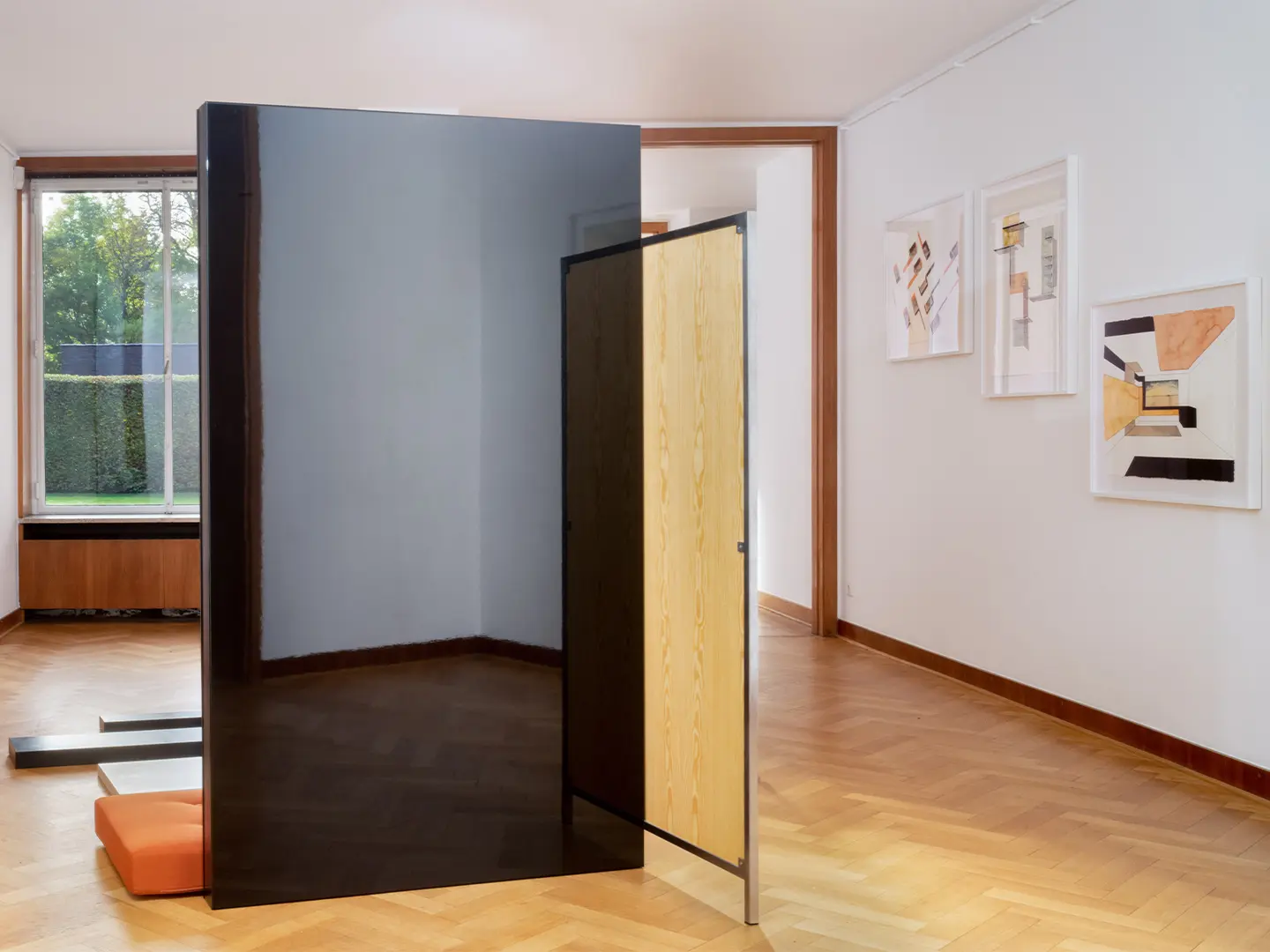 Kartell celebrates twenty years of Louis Ghost
In 2002, after two years of complex technical studies, Philippe Starck and Kartell created an unquestionable icon inspired by the lines of the Louis XV armchair, the ideotype of the baroque, which the designer reinterpreted in a way that amazed, excited, and fascinated. The Louis Ghost was the world's boldest example of single-mould polycarbonate injection.
To celebrate its twentieth anniversary, the brand is staging a special event at Milan's La Scala Theatre – with which it began working in a technical partnership last season. On Nov. 16, La Scala soloist dancers Maria Celeste Losa and Gabriele Corrado perform a pas de deux in an exclusive choreography specially created by Patrick de Bana.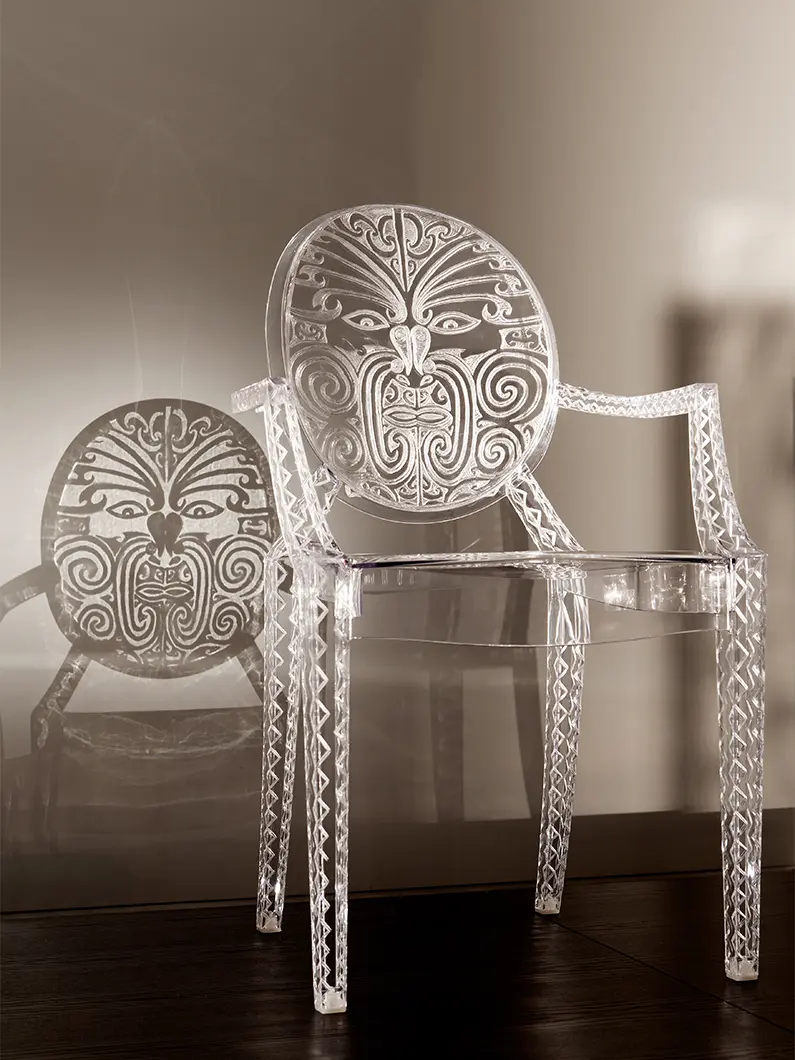 The Fortieth Anniversary of Aldo Rossi's Cabina dell'Elba
Just a few days before the Aldo Rossi. Design 1960-1997 exhibition at the Museo del Novecento in Milan closes, through Dec. 29, 2022 the Antonia Jannone Disegni di Architettura gallery presents the Aldo Rossi. Cabina dell'Elba design, dedicated entirely to the famous cabin-shaped wardrobe that the architect designed in the 1970s. After the initial design for Molteni&C., which made its debut at the Salone del Mobile in 1980, in 1982 Aldo Rossi initiated production of the second and final version of the Cabina dell'Elba at Bruno Longoni's artisan atelier. Working with Aldo Rossi's heirs and scientific support from the Aldo Rossi Foundation, for the exhibition the gallery has produced an edition of nine miniatures of the Cabin to Longoni's study model. In addition to nine reproductions in painted wood with metal finishes, four artist's proofs and original drawings by the architect are also on display.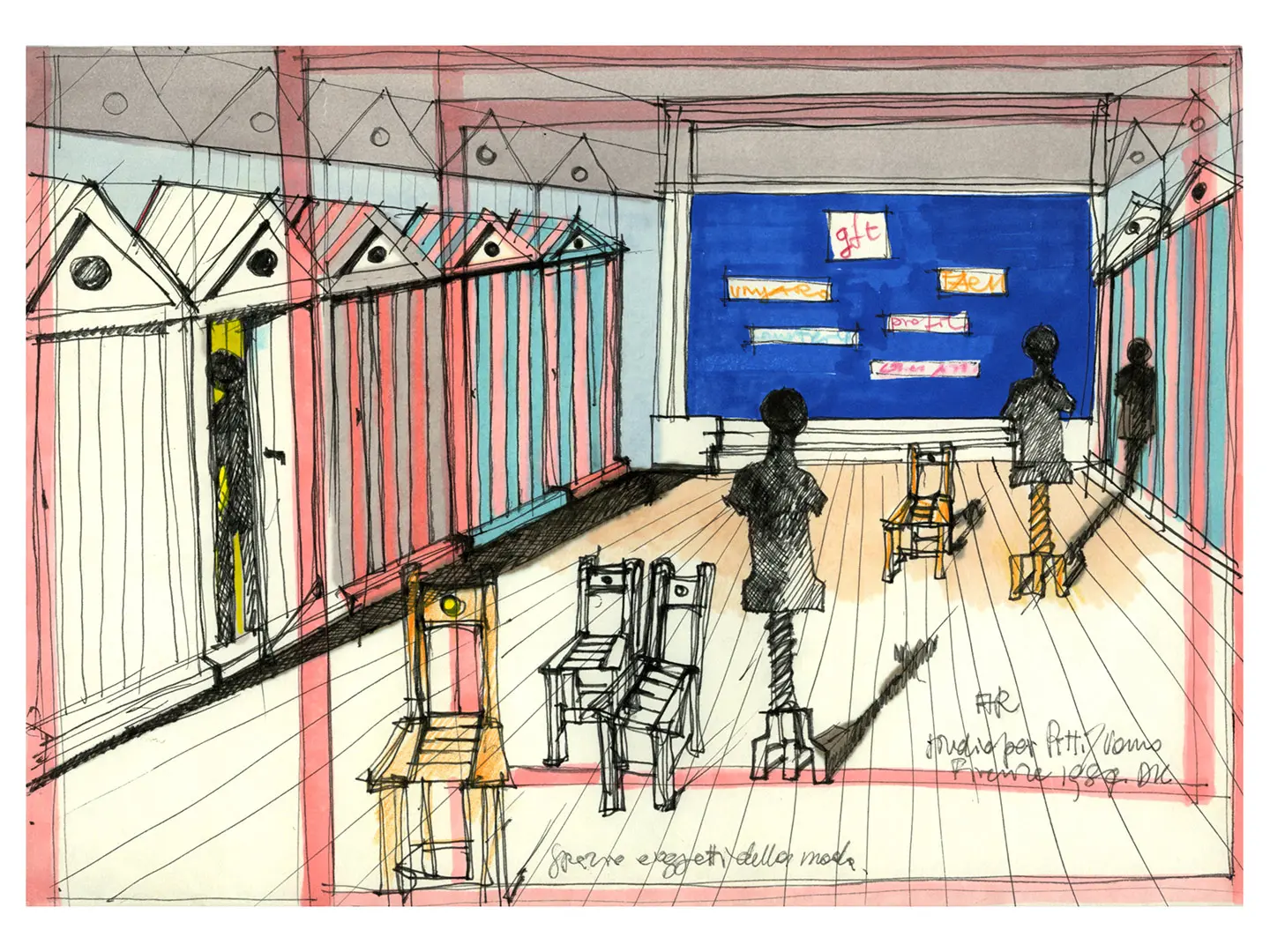 A Double Date with Tapio Wirkkala in Tapiola
Prepare for an all-around insight into the works of Tapio Wirkkala at EMMA, the Espoo Museum of Modern Art in Tapiola, Finland. Tapio Wirkkala – Form showcases sculptures by the Finnish designer and artist (1915-1985) until Oct. 6, 2024, while Bryk & Wirkkala Visible Storage is a permanent show of the designer's entire oeuvre. Curated by Wirkkala's architect friend Juhani Pallasmaa and co-produced by the Tapio Wirkkala Rut Bryk Foundation, the first of these exhibitions focuses mainly on Wirkkala's large-scale plywood sculptures, while the permanent exhibition lays out the designer's entire oeuvre. Designed by Aarno Ruusuvuori for the WeeGee exhibition centre in Tapiola's Espoo district, EMMA's mission is to present a cross section of Finnish and international modernist art, contemporary art, and design.