Water saving in the bathroom furniture industry
Add to bookmarks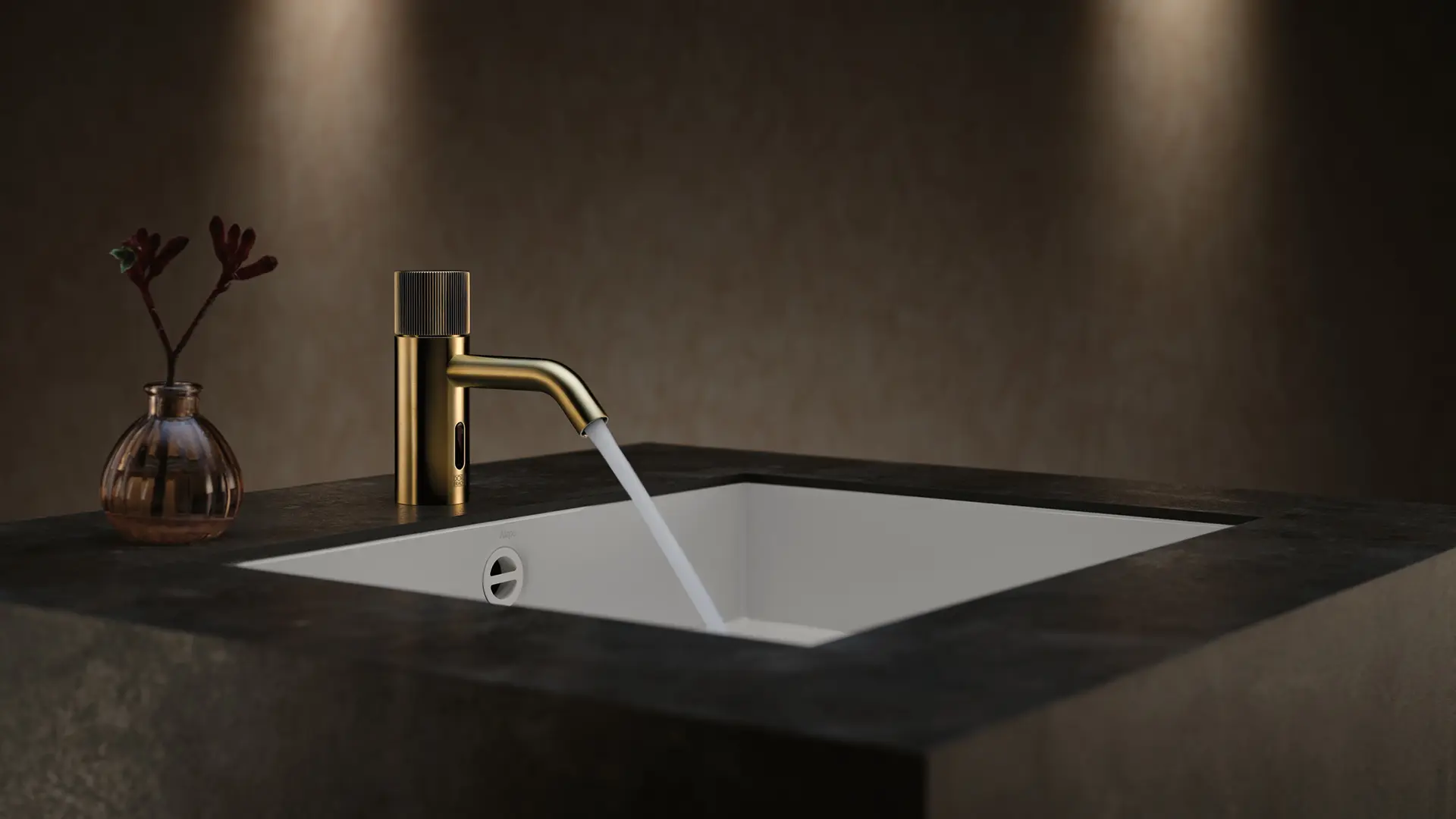 Companies in this sector have been investing in low-consumption products for years, using mixers with reduced flow rates, shapes to limit waste, and technological solutions that push towards a more careful use of water 
For years, bathroom furnishing companies have been investing in research and innovation to obtain low consumption products to satisfy the most recent sustainability requirements that the market is demanding. An increase in water consumption means that smarter water management systems are required, and the bathroom is the place in the home where this need is most evident.
For Elia Vismara, president of Assobagno, sustainability can be achieved through "saving water and using low-impact, recyclable, and reusable materials, which are just as suitable for producing high-quality and long-lasting products". The water bonus, approved in the latest Budget Law, which applies only to 2021 "is an example of how it is both possible and desirable to combine tax incentives for users and safeguarding the environment. The research and innovation efforts of our companies have made this first step possible, with their constant focus on sustainability as a competitive market lever," said Vismara.
The companies have been working for some time on products geared to water saving. As an example, the Fit series of mixer taps by Fima Carlo Frattini combines a clean aesthetic, which is further enhanced by a pipe with a very slim silhouette, and a 5 litre per minute flow rate performance. Along with other models offered by the brand, it has a special seal on the package that certifies its compatibility with the incentive requirements.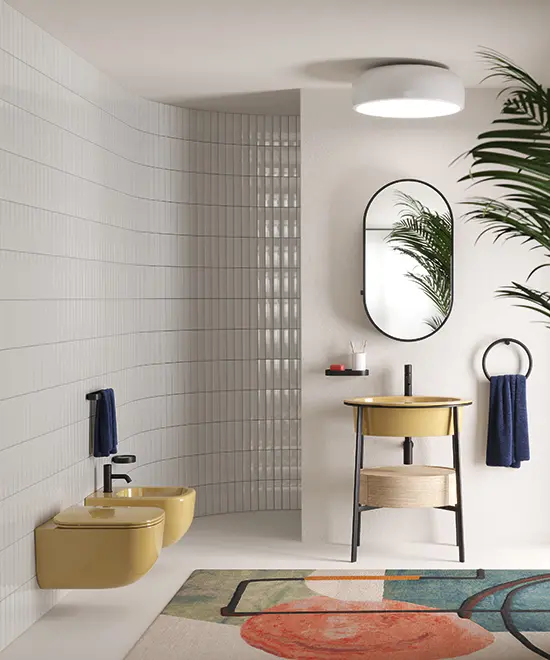 "Water saving is something that the sector has been exploring for several years, and which we continue to try and improve upon. Reduced water consumption was something that we had already included in a series of taps launched in 2016. FOIL, launched in 2021 and designed by Marco Pisati, includes a special water-saving aerator", explains Daniele Mazzon, general manager of CRISTINA Rubinetterie. The faucet series, inspired by the aerodynamic lines of the 1930s Streamline, won the Archiproducts Design Awards 2021, with a special mention for sustainability.
For Dornbracht, water saving is increasingly important, especially when it comes to public spaces. The Touchfree and Infrared version of products, such as Vaia and Meta, combine this need with that of hygiene, thanks to everything being contactless. Features, such as being designed with levers that rest on cold water, so that the user does not accidentally go to open the hot water when switching it on, are accompanied by other measures, including the use of aerators that limit water pressure, or cartridges that click to signal consumption thresholds, and make users more aware and careful of how they use water.
Another solution on offer is that of the Rimless 2.0.1 from Ceramica Cielo, where the jet of water is specifically designed to reach every point of the bowl. When flushed, the water flows with precision along the edges, without splashing, cleaning the entire surface, and avoiding waste. This patented technology also allows for a more silent water flow: it is up to 40% quieter than traditional sanitaryware.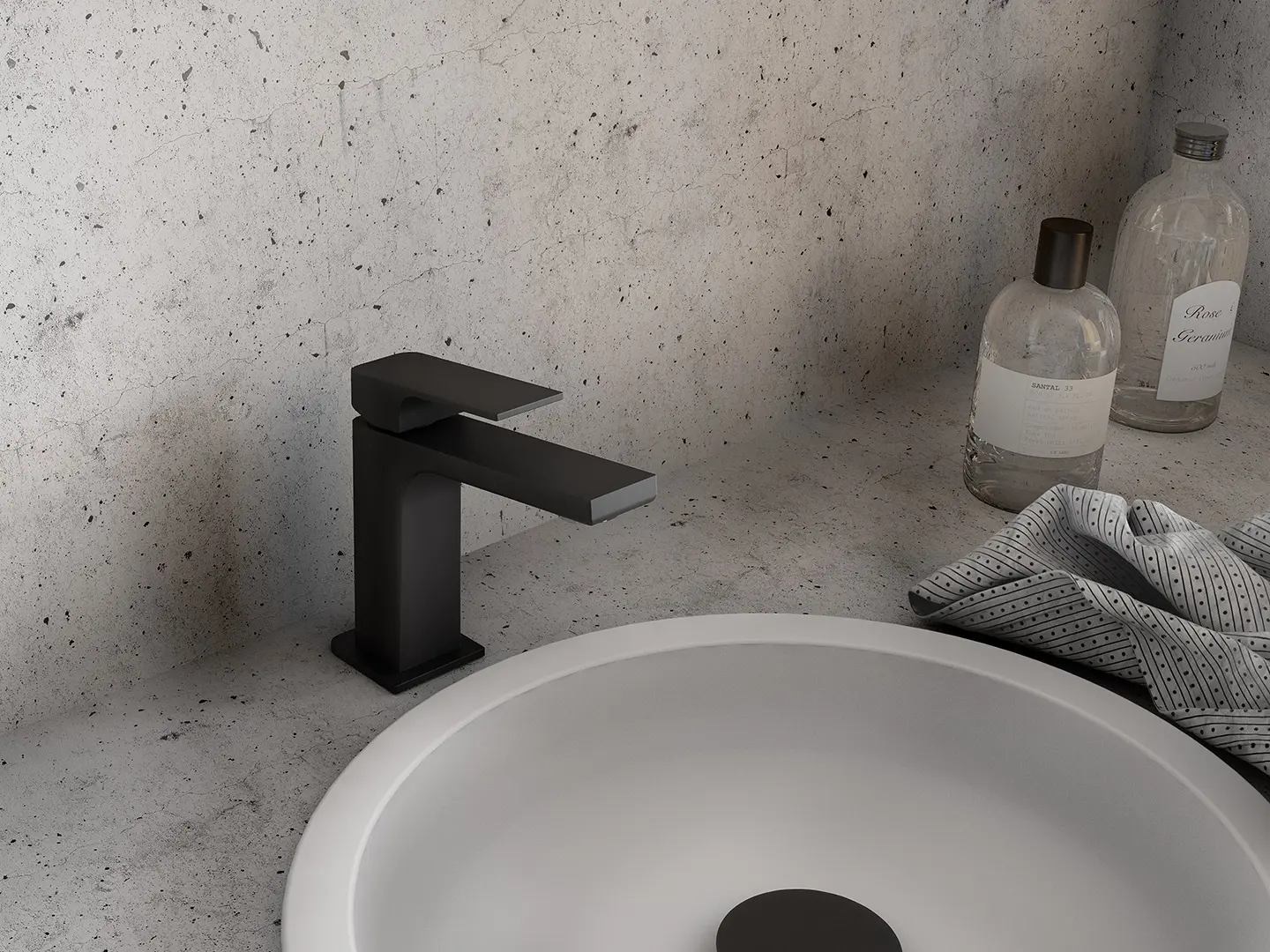 Fantini presents Sailing, the new collection of taps created in collaboration with Yabu Pushelberg studio: the shower set, made with a built-in thermostatic mixer tap, offers greater energy savings compared to traditional models. The designers see Sailing as the poetic reinterpretation of the classic shape of a bollard, a fixture on every boat, and was ideated following a visit to the company headquarters on Lake Orta.
For Andrea Lupi, CEO of the Tuscan company antoniolupi, "water is life, and of absolute, primordial value, but despite this, modern-day man, who is increasingly out of touch with reality, takes it for granted, under the illusion that they are able to control it. We are all responsible for saving water". The brand has launched Apollo, a collection designed by Brian Sironi that combines light and water by merging a lamp and a shower head into a single creation: "We wanted to convey the value of this element. In fact, the entire project was designed to include a system of ingenious devices, starting with the latest generation rain shower head, which offers significant waterflow, while still keeping the size of the object contained", concludes Lupi.