Ceramica Cielo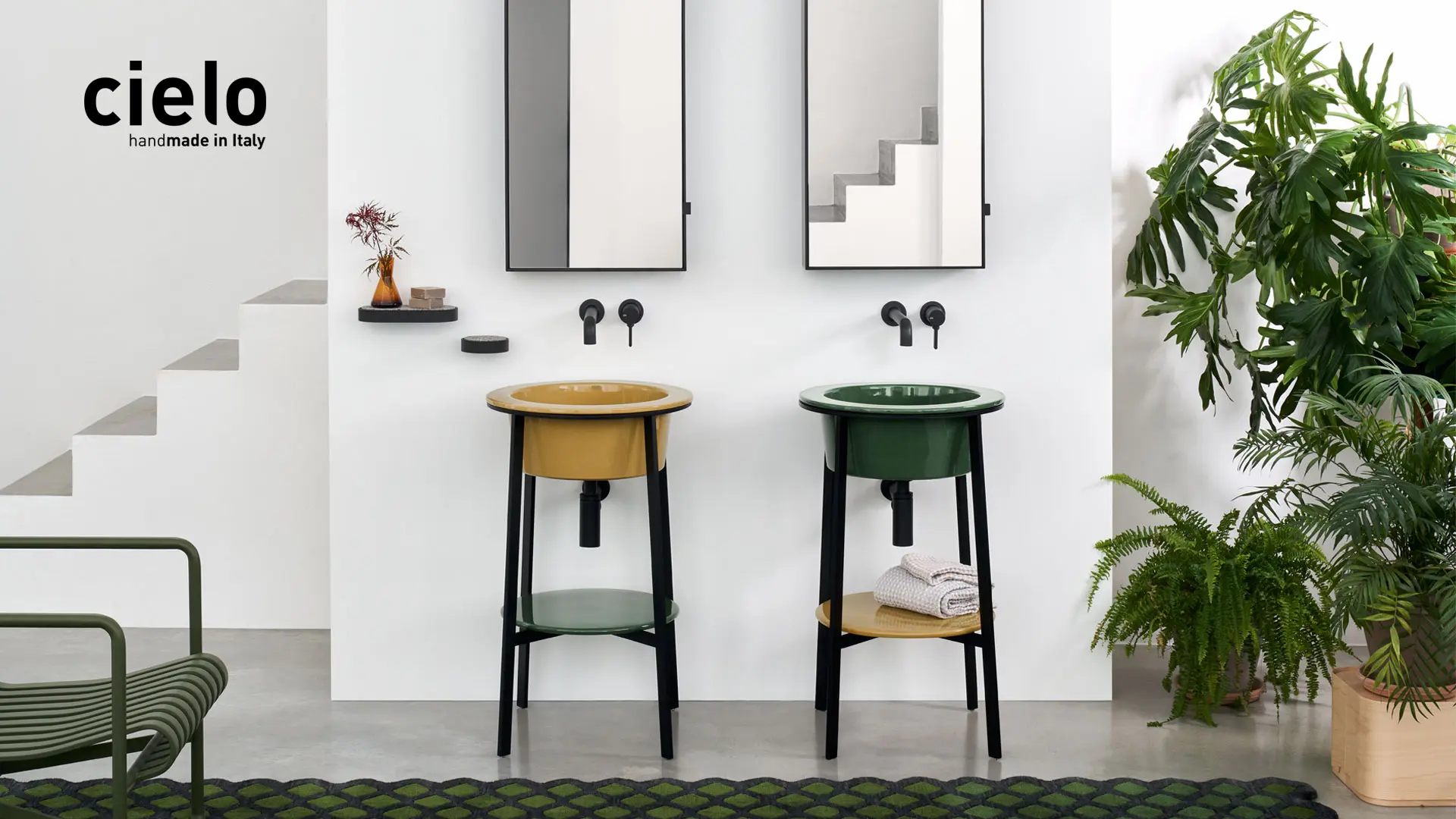 CIELO, "The Ceramics Laboratory"
CIELO is located in the location of Civita Castellana, an Etruscan territory with an ancient artistic tradition which, up until the middle of the 20th century, was an important area for the production of ceramics. From here, in this land and from these noble origins, CIELO has created exclusive collections of sanitary ware, washbasins, shower trays, baths, toilets and urinals that have revolutionised the bathroom experience. A revolution the company has been able to interpret and use to take ceramics beyond their known limits, proposing unprecedented shapes, sizes, thicknesses, surfaces and colours to the market.
The Ceramics Laboratory
Contrary to industrial logic of recent decades, CIELO has chosen to restore the true value of "cultura delle mani (the culture of hand-made)". At the centre of this approach, the master craftsmen who, with care and professionalism are able to "tame" the ceramics, giving life to unique products of design, beauty and quality. A know-how based on solid historical heritage and traditions, which is able to translate into the market in an authentically "Made in Italy" proposition. The CIELO collections are characterised by their ability for total personalisation, guaranteed by a highly qualified team that control, refine and, where required, decorate each piece by hand. A careful and meticulous process that allows the company to respond to the challenges posed by the most ambitious projects.
The source of inspiration for these creations is Nature, from which the Company draws to give life to the colour palette "Le Terre di Cielo", an exclusive colour range that is now known throughout the world with 16 inimitable nuances, an example of a new way of conceiving the role of colour applied to the ceramic design elements. CIELO is also known for its Extrà ceramic, the world's thinnest coloured ceramic, only 5 mm thick, the result of a strong orientation towards research and experimentation which has always been a characteristic of the Company's DNA.
A contemporary and cosmopolitan style
The distinctive feature of CIELO products is the sophisticated and unique style, made of pure, essential lines that portrays the bathroom environment in an unmistakable manner. A true interpreter of contemporary living and an anticipator of future trends, CIELO represents the absolute benchmark in the global industry in the definition of a modern and contemporary mood, able to enhance the bathroom as a place of well-being, intimate beauty, characterised by a glamourous soul, full of influences coming from interior design.