Lighting ideas for living rooms
Add to bookmarks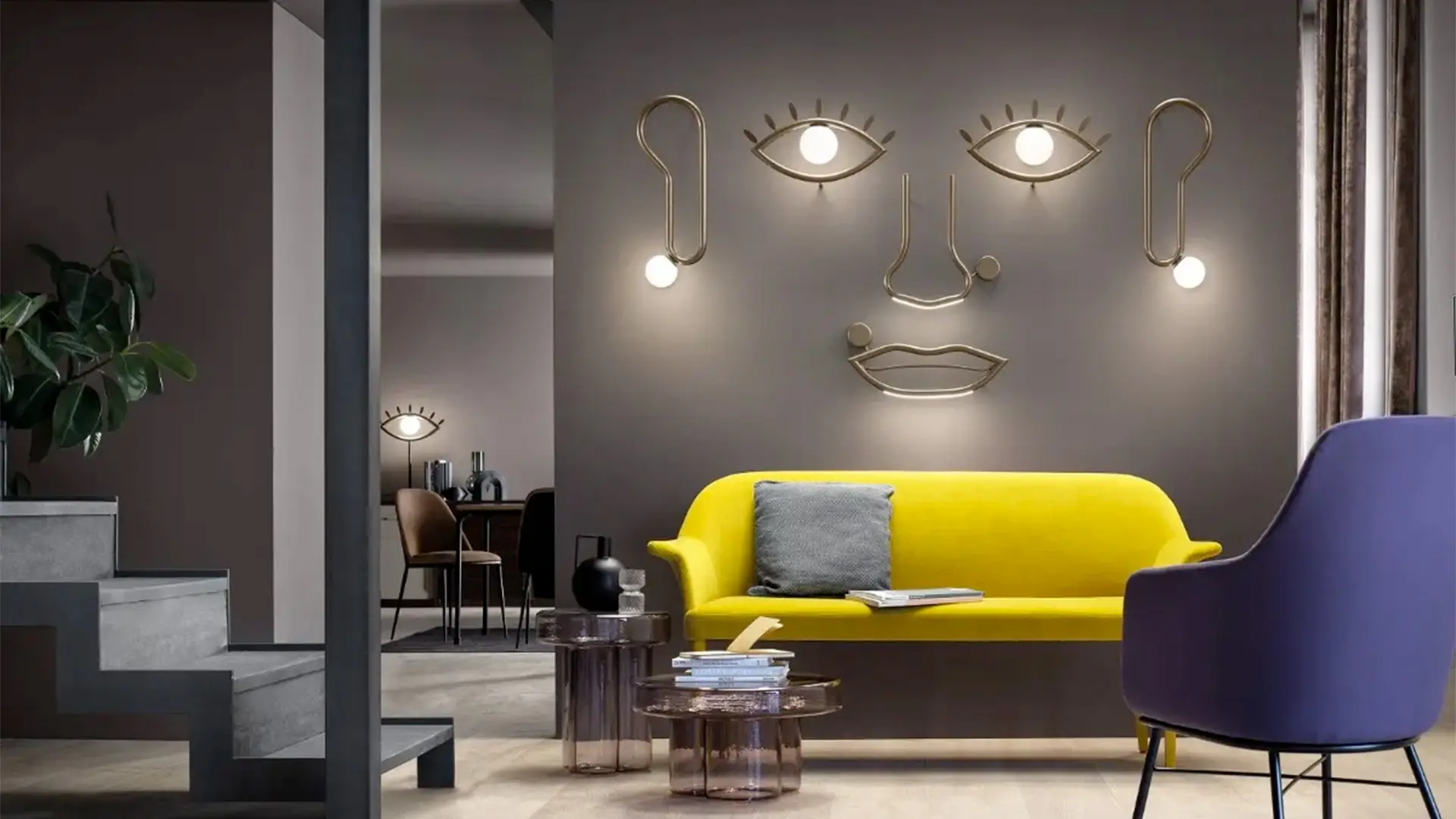 Decorative light points, sustainable materials and consumption, and visual comfort are the designers' focus. A selection of trends seen at Euroluce 2023
Elements such as sculptures and sustainability – the 31st edition of Euroluce, the Salone del Mobile.Milano exhibition showed that, where living rooms are concerned, lighting trends are very precise. The lighting exhibition is held every two years, bringing all the very best of the sector's production to Rho Fiera Milano. No less than 314 exhibitors from within the sector took part in the latest edition.  
There is also a third trend to consider: the exacting and increasingly avant-garde quest for visual comfort.  In living rooms, the space in which families get together, relax and host friends and relatives, it's important to create a harmonious atmosphere, welcoming and geared to wellbeing. They also have to be stimulating and surprising.  
Both the brands and the designers are well aware of these factors, which, along with sustainability, ensure that light points are the protagonists of the room. Be they pendant, floor or wall lamps, the most recent products respect all these criteria, thanks to technological research – digitised manufacturing processes allow for formerly unthinkable architectural solutions – as well as theoretical reflection around lighting.   
While on one hand there is the pursuit of energy saving and manufacturing processes that respond to the planetary emergency, on the other neuroscience has opened out new horizons as regards the influence of a certain type of lighting on people's wellbeing.  
To optimise consumption, low energy-impact LEDs are preferred, and home automation connections are being developed, which means that some models are already equipped to interact with other domestic appliances.  When it comes to style trends, the leading ones aim for simple, rigorous, often essential models, where the light source is more or less integrated into the structure. On the contrary, however, alongside the more essential products, sculptural and theatrical ones are the order of the day, often boasting nature and plant-inspired cascades of elements, their interplay exploited by the light,  and even the "wrapper" becomes an element of interest. Here some lighting ideas for living rooms.