Zen
Category: Spa and Wellness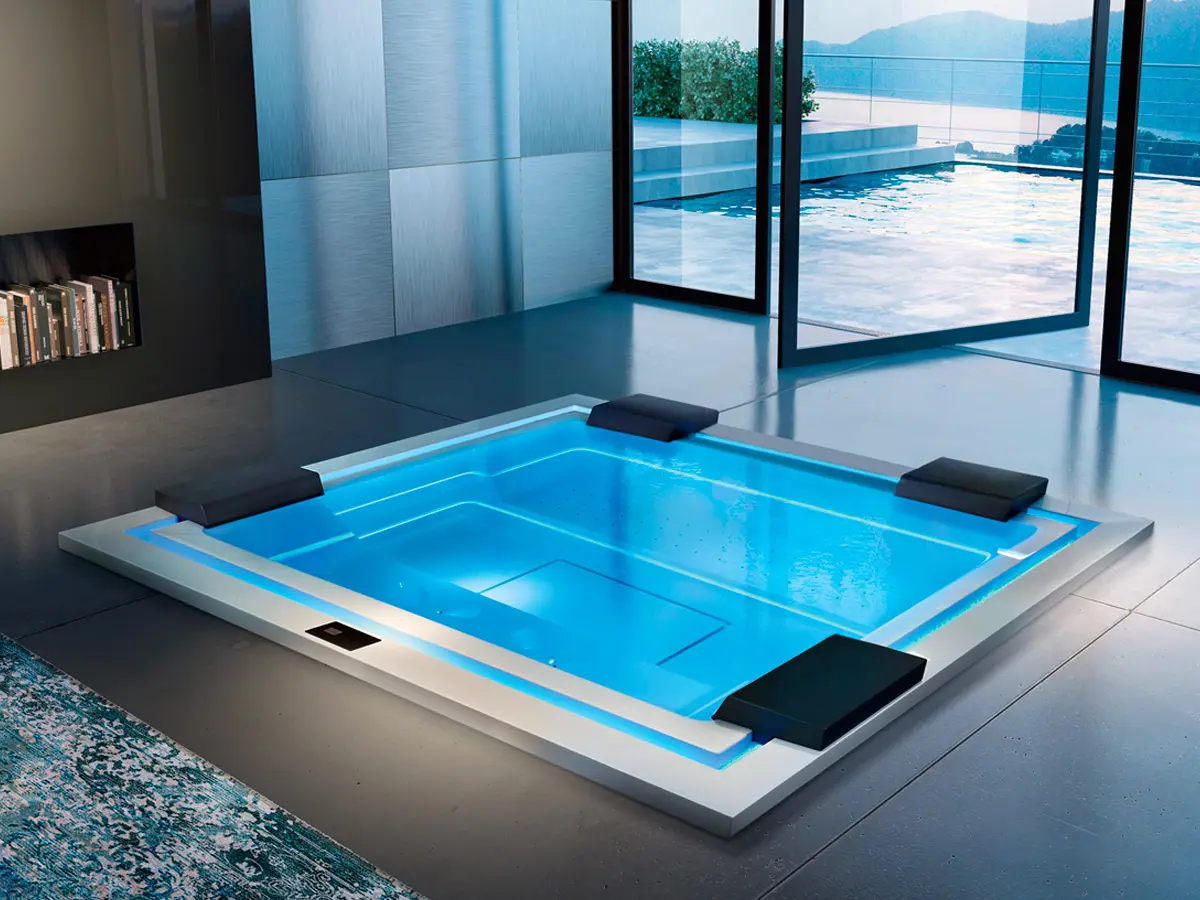 Zen, minipool with Ghost hydromassage system.
Pure light and design perfection for an ultimate hydromassage solution.
Zen is an appealing overflow minipool with Ghost hydromassage system, where every technical and functional detail has been taken care of. It may be used both indoors and outdoors.
The Ghost system is an exclusive Treesse patent developed in association with Marc Sadler where hydromassage jets flow out of several nozzles concealed within thin slits of light running along the perimeter of the tub. The LED lights change colour for a great visual effect. Its essential and elegant design combines with comfort.
The Zen mini-pool uses a sand filtering system. It is divided into three sections with different types of airpool jets for great fun and relaxation and is also equipped with several optional extras.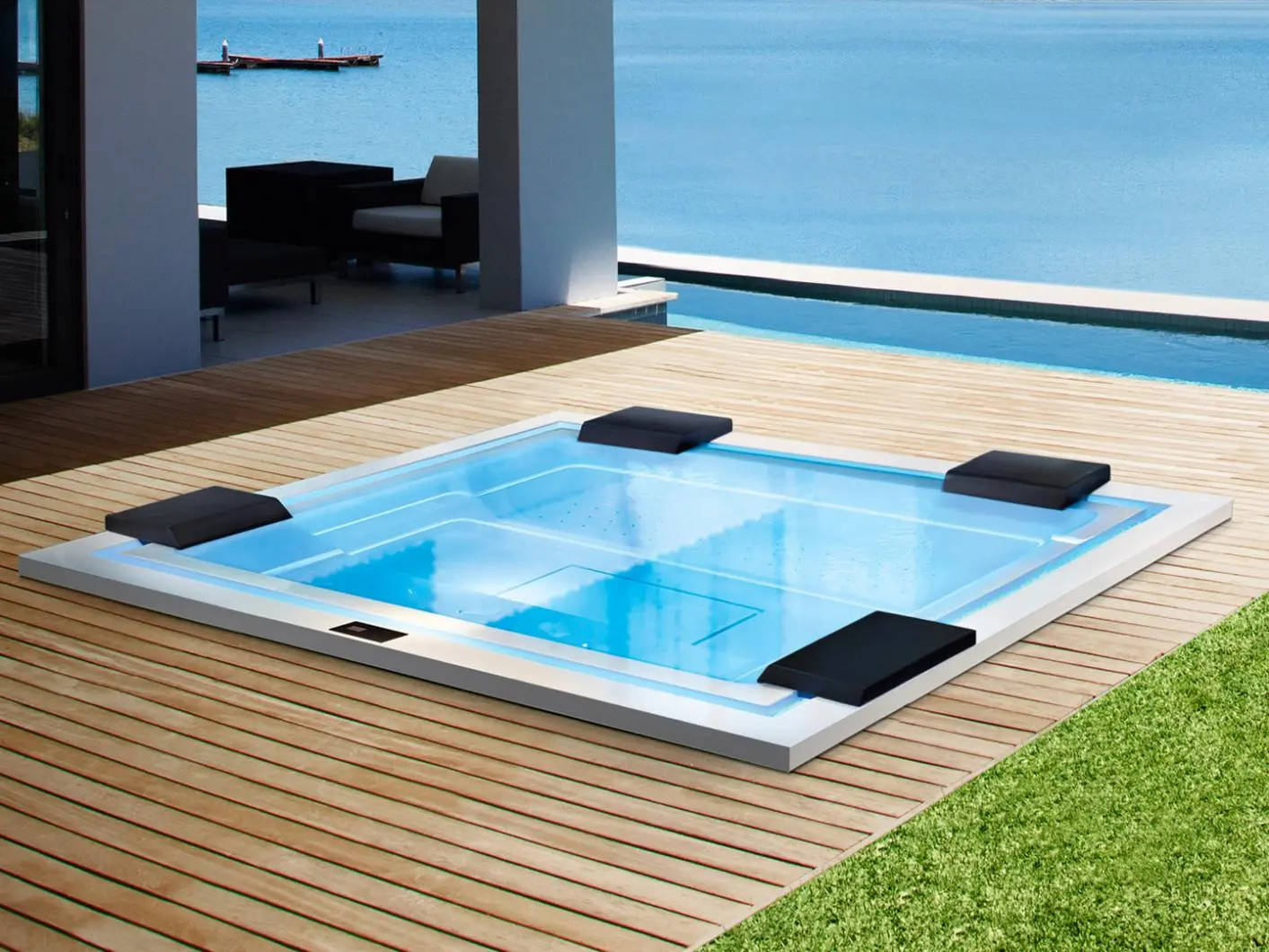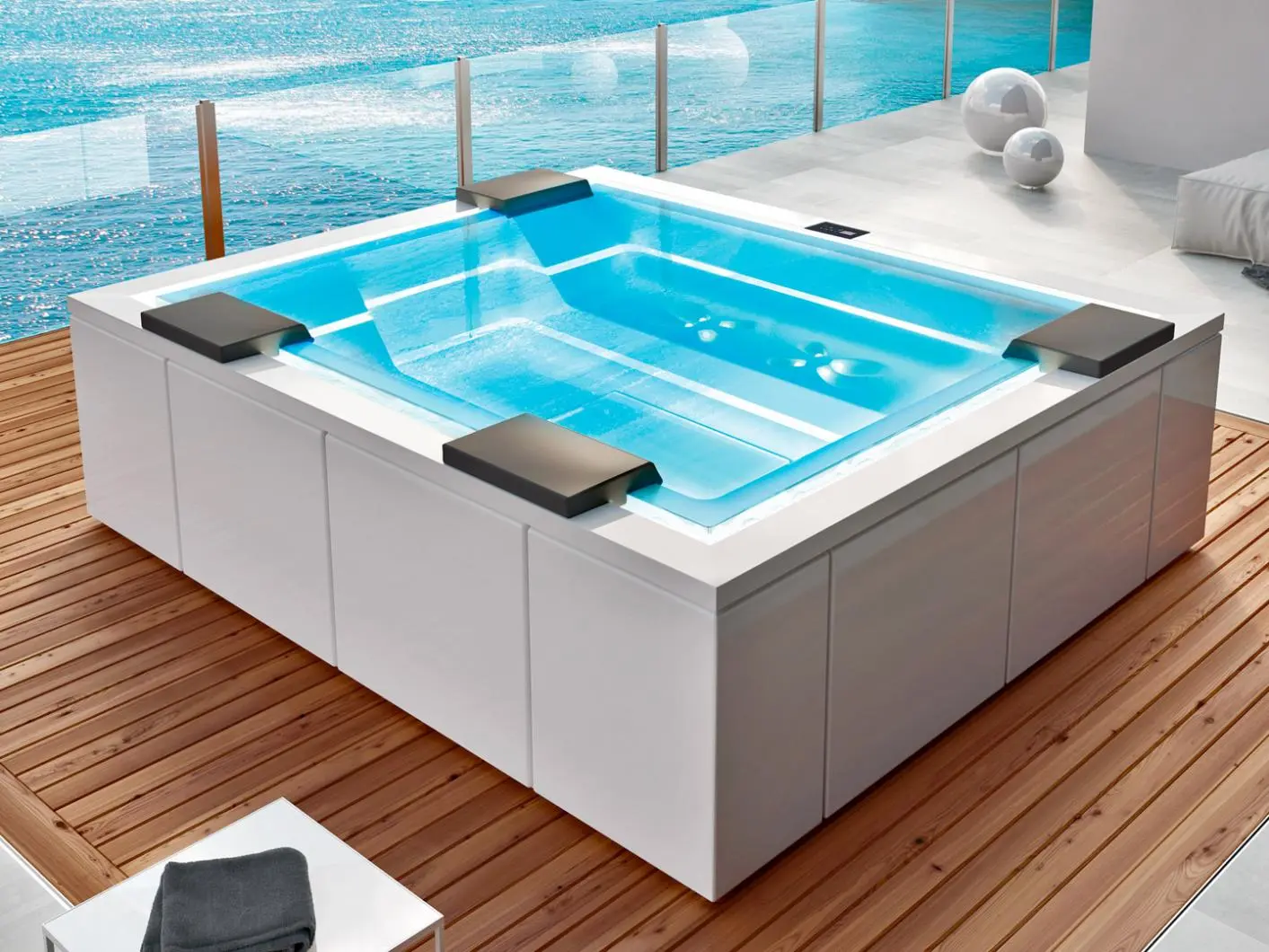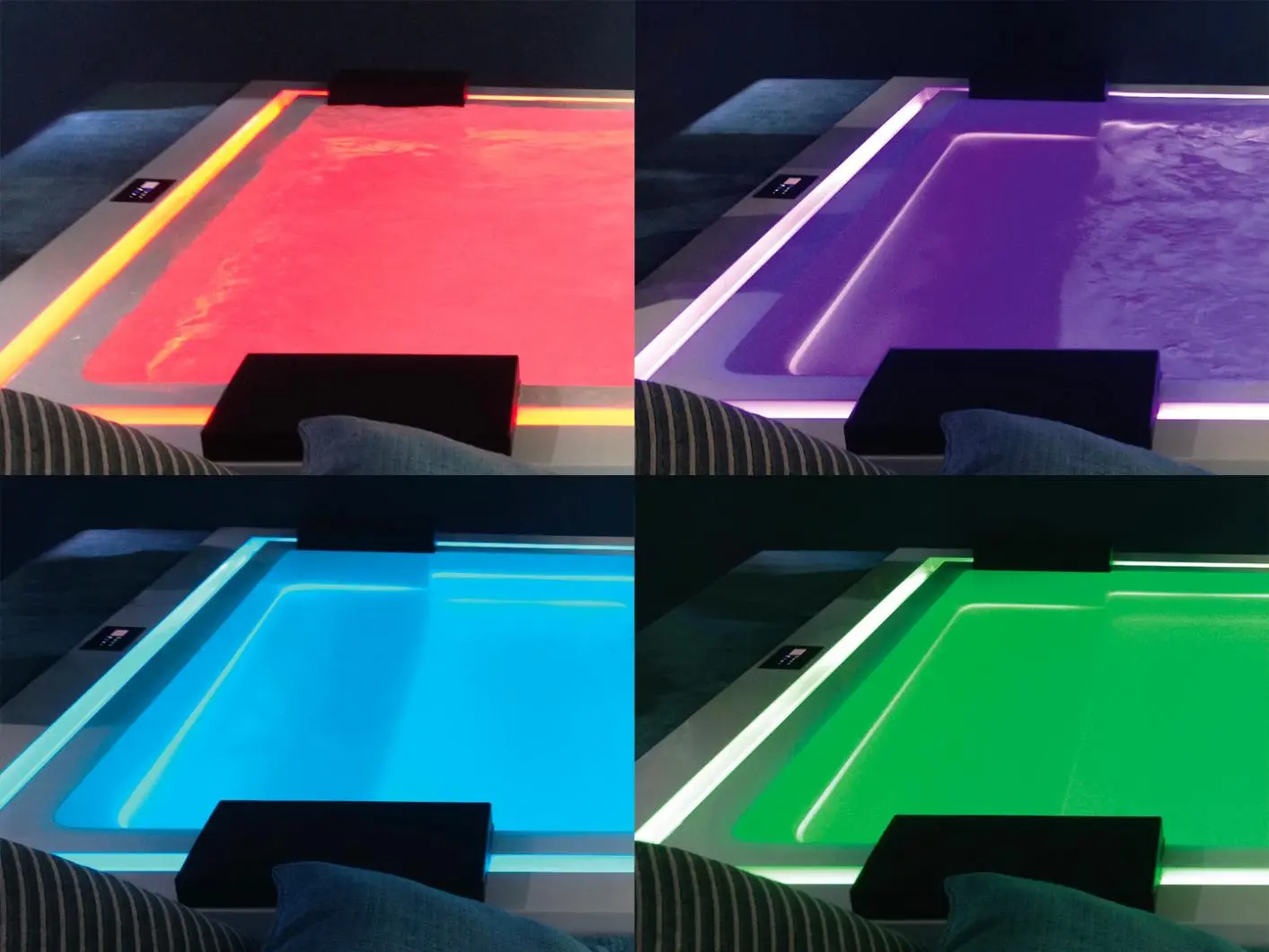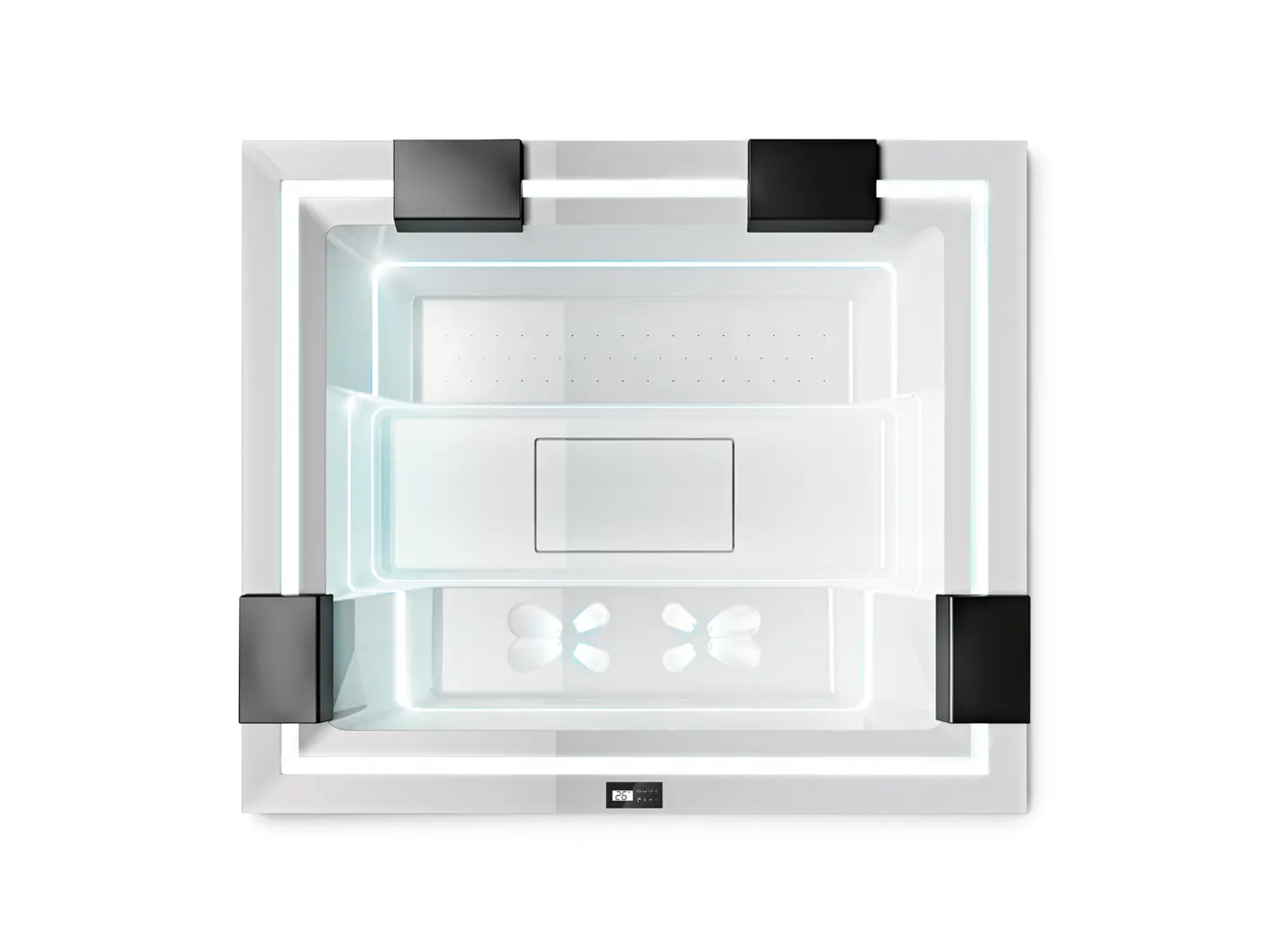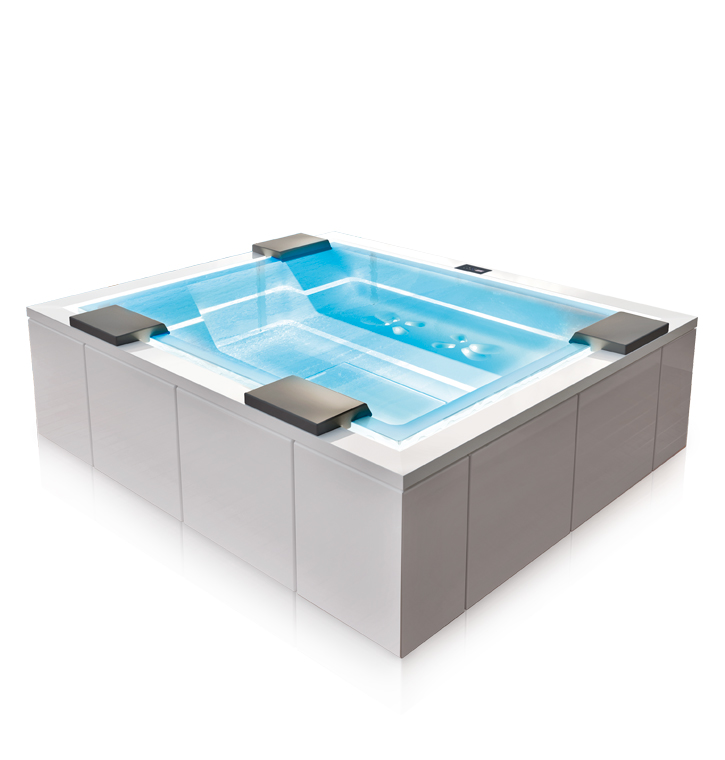 Descrizione del prodotto
FEATURES AND OPTIONALS

PRO VERSION:

Filter system: Sand
Number of seats: 5 / 6
Automatic bath filling
Automatic bath draining
Number of upper hydro jets: 24
Number of lower hydro jets: 16
Hydromassage and colour therapy on seat: 8 (opt)
Bottom airpool: 24
Seat airpool: 47 (opt)
Heating system : 3Kw
Ozonator: Yes
Edge mounted colour therapy LED light: Yes
Upper colour therapy LED light (opt)
Lower colour therapy LED light (opt)
Cushion (opt)
Fittings for heat exchange (opt)
Side panels (opt)
Thermal cover(opt)

SPA VERSION:

Filter system: Sand
Number of seats: 5 / 6
Automatic bath filling
Automatic bath draining
Number of upper hydro jets: 24
Number of lower hydro jets: 16 (opt)
Heating system : 3Kw
Ozonator
Edge mounted colour therapy LED light (opt)
Upper colour therapy LED light (opt)
Lower colour therapy LED light (opt)
Cushion (opt)
Fittings for heat exchange (opt)
Side panels (opt)
Thermal cover (opt)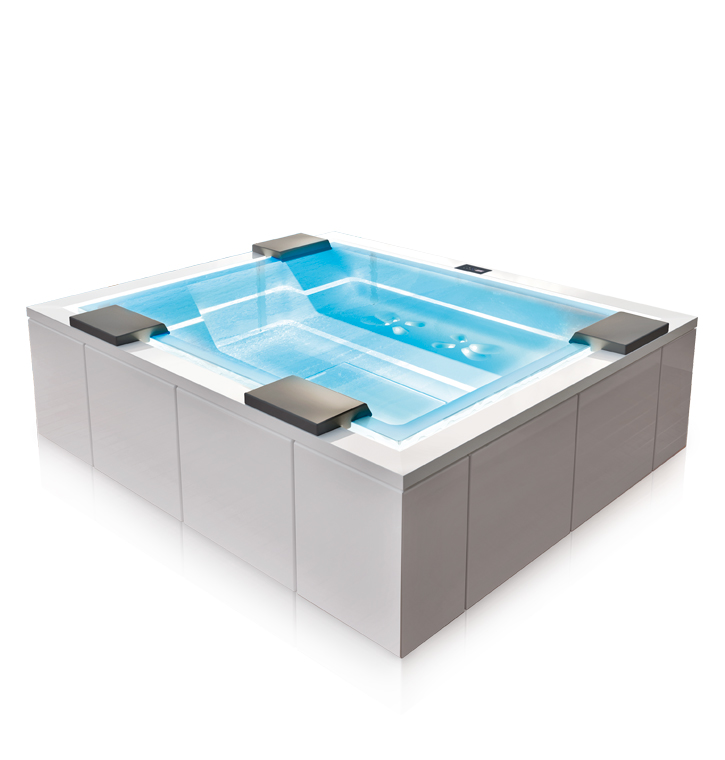 Scheda prodotto
Zen

Collezione
Ghost minipool

Sito web ufficiale
www.gruppotreesse.it

BRAND SELECTION
OUR PRODUCTS