Wave
Wave, minipool with Ghost hydromassage system.
Pure light and design perfection for an ultimate hydromassage solution.
With its forty hydromassage jets (plus optional airpool jets), LED lights and various settings, Wave offers a unique and engaging relaxation experience.
The Ghost system is an exclusive Treesse patent developed in association with Marc Sadler where hydromassage jets flow out of several of nozzles, all concealed within thin slits of light running along the perimeter of the tub. The LED lights change colour for a great visual effect.
The essential and elegant design of this tub goes hand in hand with maximum comfort. Wave is a perfect square designed to accommodate 5 to 6 people and create a space dedicated to relaxation and wellbeing in any environment, both indoors and outdoors.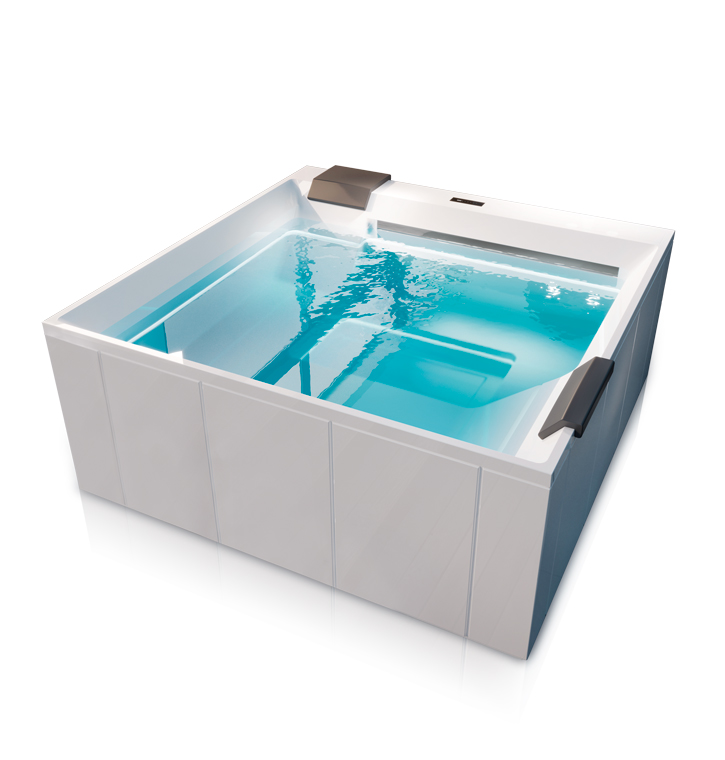 Product Overview
DOTAZIONI E OPTIONAL

Filter system: Cartridge
Number of seats: 5 / 6
Number of upper hydro jets: 24
Number of lower hydro jets: 16
Bottom airpool: 24 (opt)
Seat airpool: 40 (opt)
Heating system : 3Kw
Ozonator (opt)
Upper colour therapy LED light
Lower colour therapy LED light (opt)
Cushion (opt)
Fittings for heat exchange (opt)
Side panels (opt)
Thermal cover (opt)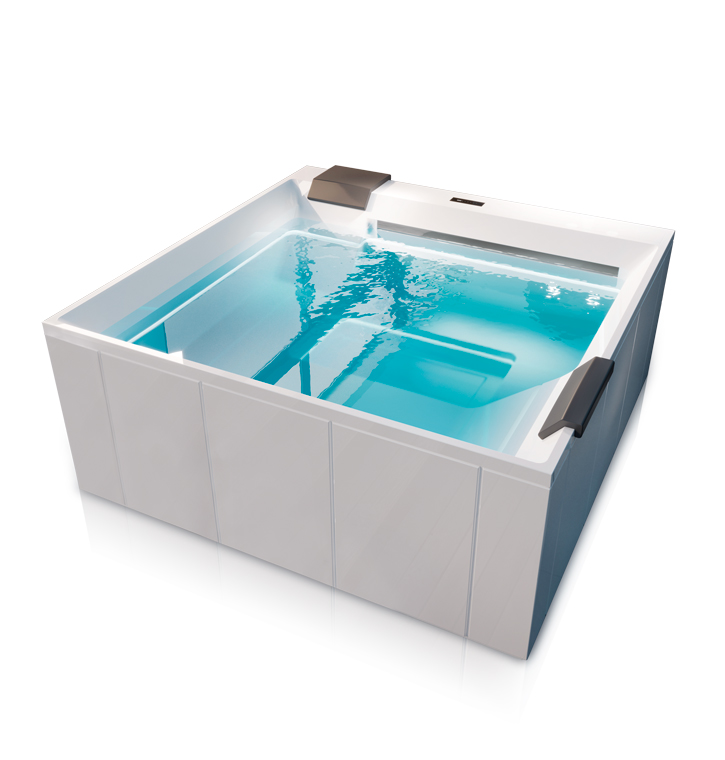 Product sheet
Wave

Collection
Ghost minipool

Official website
www.gruppotreesse.it

BRAND SELECTION
OUR PRODUCTS