Signature Kitchen Suite
INTRODUCES
Multifunction combination steam oven
The multifunction oven allows you to manage the steam temperature to C° when in Full-steam mode. Other functions include the addition of steam to conventional cooking, which can be modulated in 3 intensities, Sous Vide cooking at low temperature (60° C) or Gourmet Steam, which are automatic recipes already in the oven itself.
The door is opened without handle: an intelligent sensor recognises that a person is near, at a distance that assumes a possible interaction; a second sensor is then activated which, if touched, activates the soft opening of the door. When the oven is in operation, the top aperture lights up red.
All the functions can be regulated in a simple and intuitive way through the 7" high-definition colour LCD Touch Display: in addition to selecting the different settings and cooking modes, from the screen you can access the programmed recipes, which help you to cook the various foods in the best way, exploiting the oven's full potential. Thanks to the Speed Clean function, the oven can be cleaned autonomously in 10 minutes, using only the power of steam.
The multifunction combination steam oven is WI-FI ready and can be connected to the home network. It is enabled for SmartThinQ® Control with iOS/Android App. The Smart Diagnosis System detects possible malfunctioning by means of the Signature Kitchen Suite app.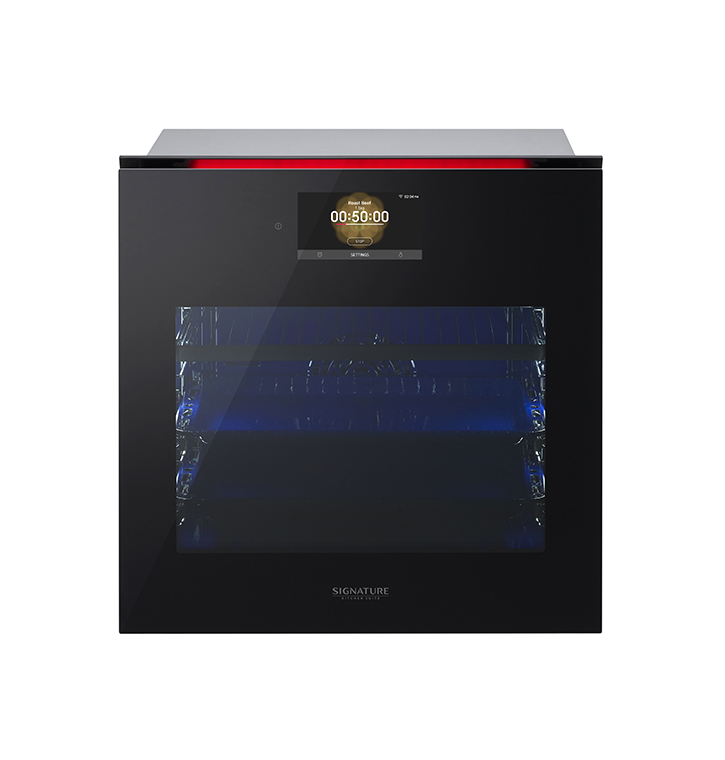 Product Overview
Multifunction built-in oven combining steam and hot air, characterized by a clean design.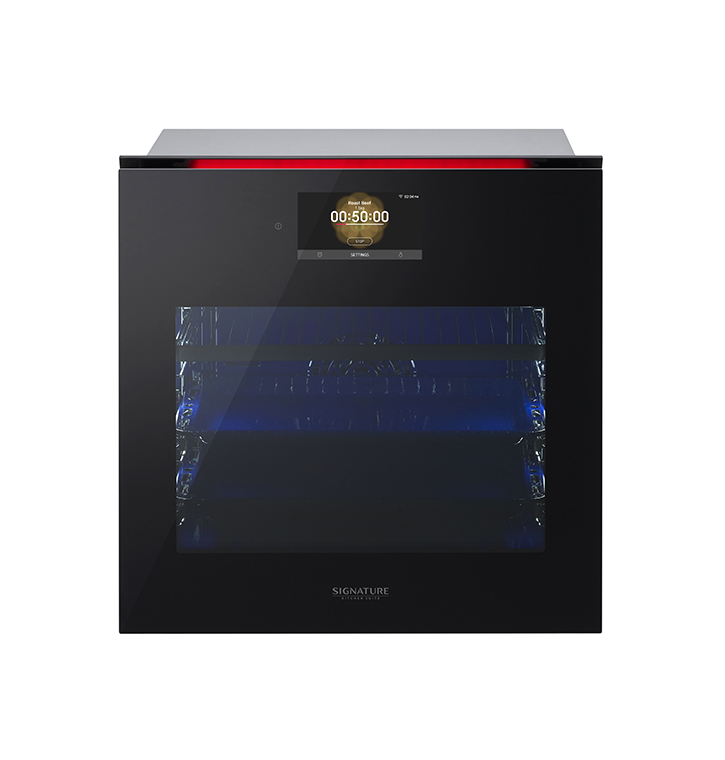 Product name
Multifunction combination steam oven
Designer
Signature Kitchen Suite
Product sheet
Download the product sheet

Official website
Visit the website

BRAND SELECTION
OUR PRODUCTS