Signature Kitchen Suite
INTRODUCES
Undercounter wine refrigerator
Category: Electrical appliances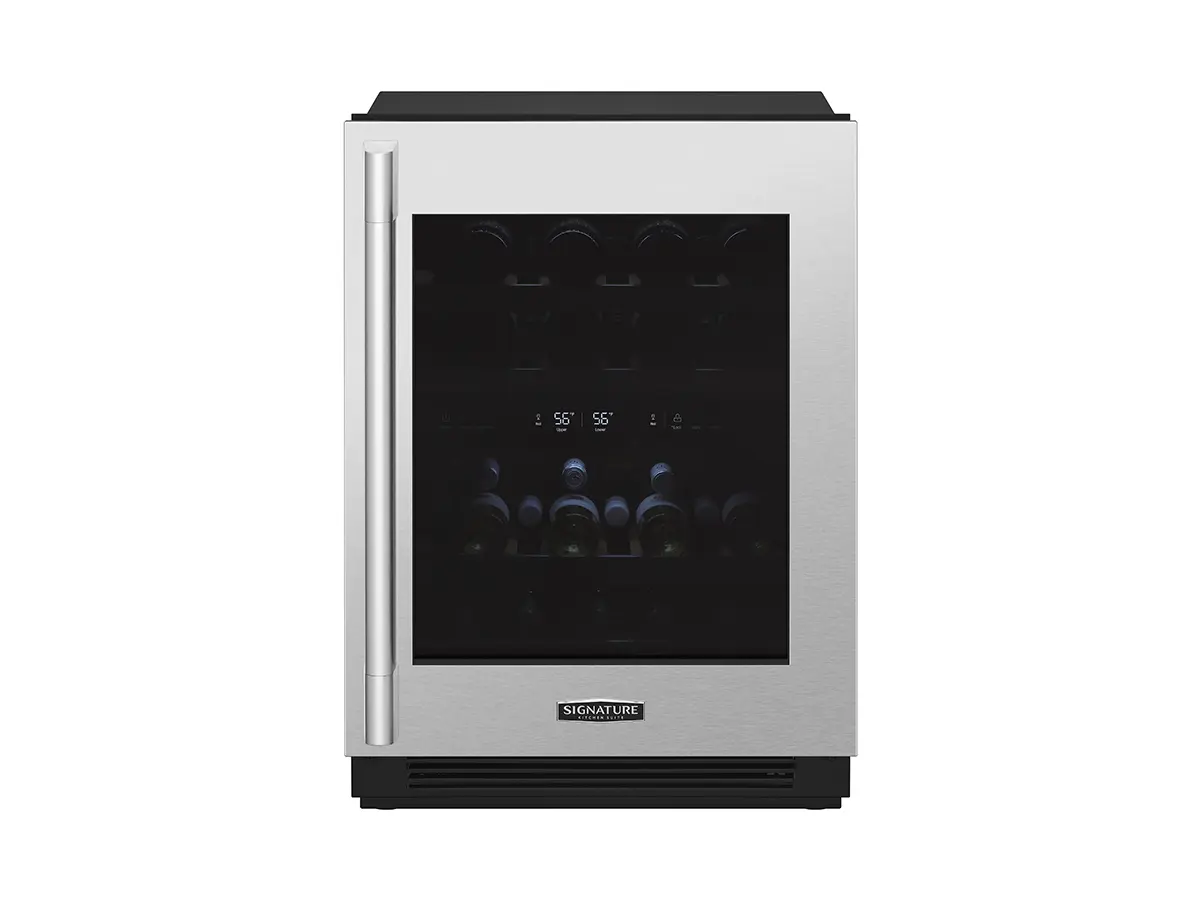 Signature Kitchen Suite expands its offerings with undercounter wine refrigerator, putting flexibility in terms of space and versatility in use at the center.
Signature Kitchen Suite undercounter wine refrigerator was designed with a focus on storage performance: the Wine Cave Technology ensures maximum protection from those elements that could compromise wine quality: light, vibration, temperature and humidity variations.
With a capacity of 41 bottles, the under-shelf wine cellar includes two separately temperature and humidity adjustable zones, each with a dedicated evaporator and stainless steel dividing barrier. The 4 natural beech wood shelves give a sense of matter to the touch, provide stability, help eliminate odors and substances that can alter the properties of wine, and act as a natural regulator of internal temperature and humidity. Stainless steel profiles slide smoothly on guides made of the same material, limiting vibrations as much as possible. The Linear Inverter Compressor is silent and minimizes vibrations, which are extremely harmful for the preservation. 
The opaque triple-glazed doors protect from UV rays, avoiding alterations caused by light.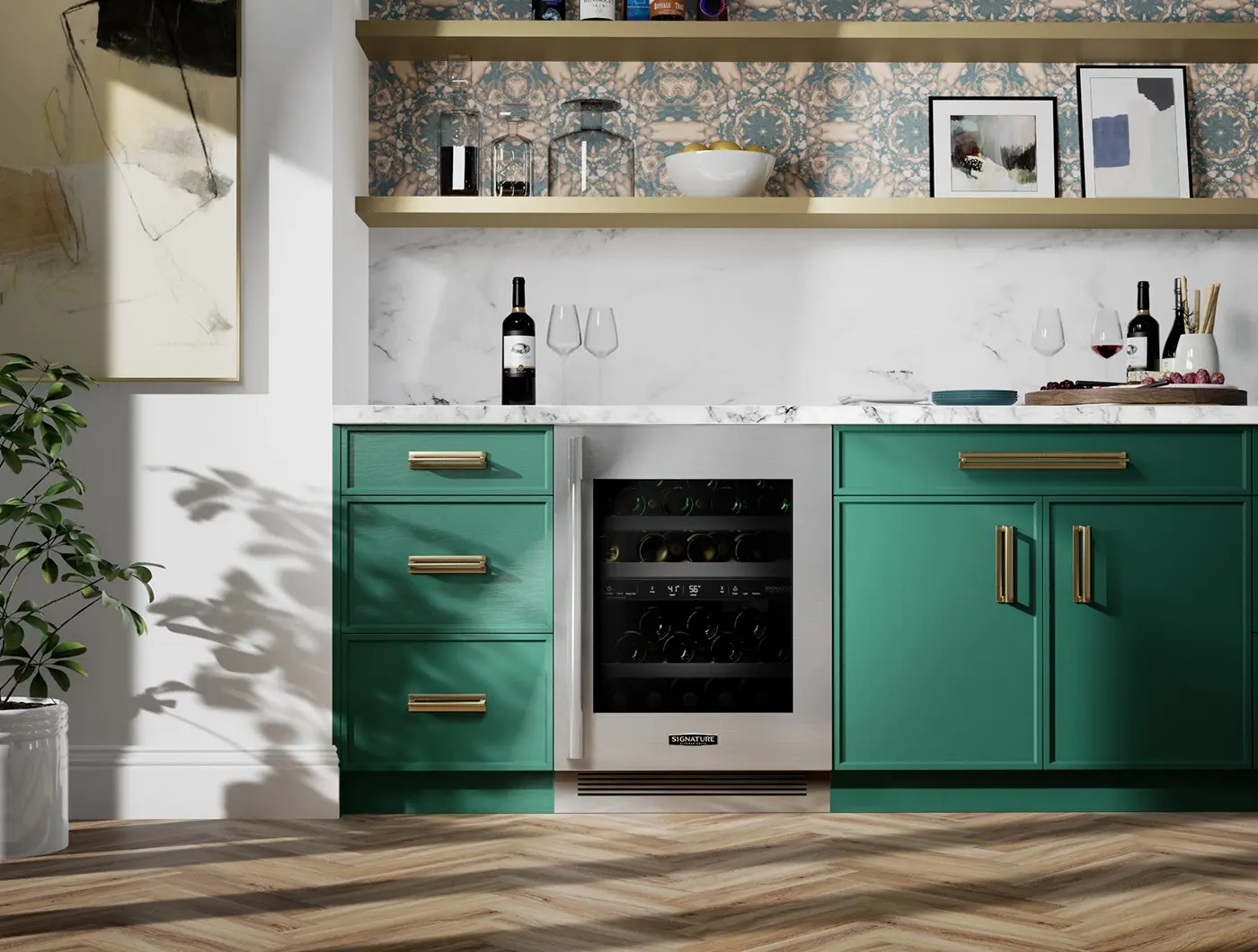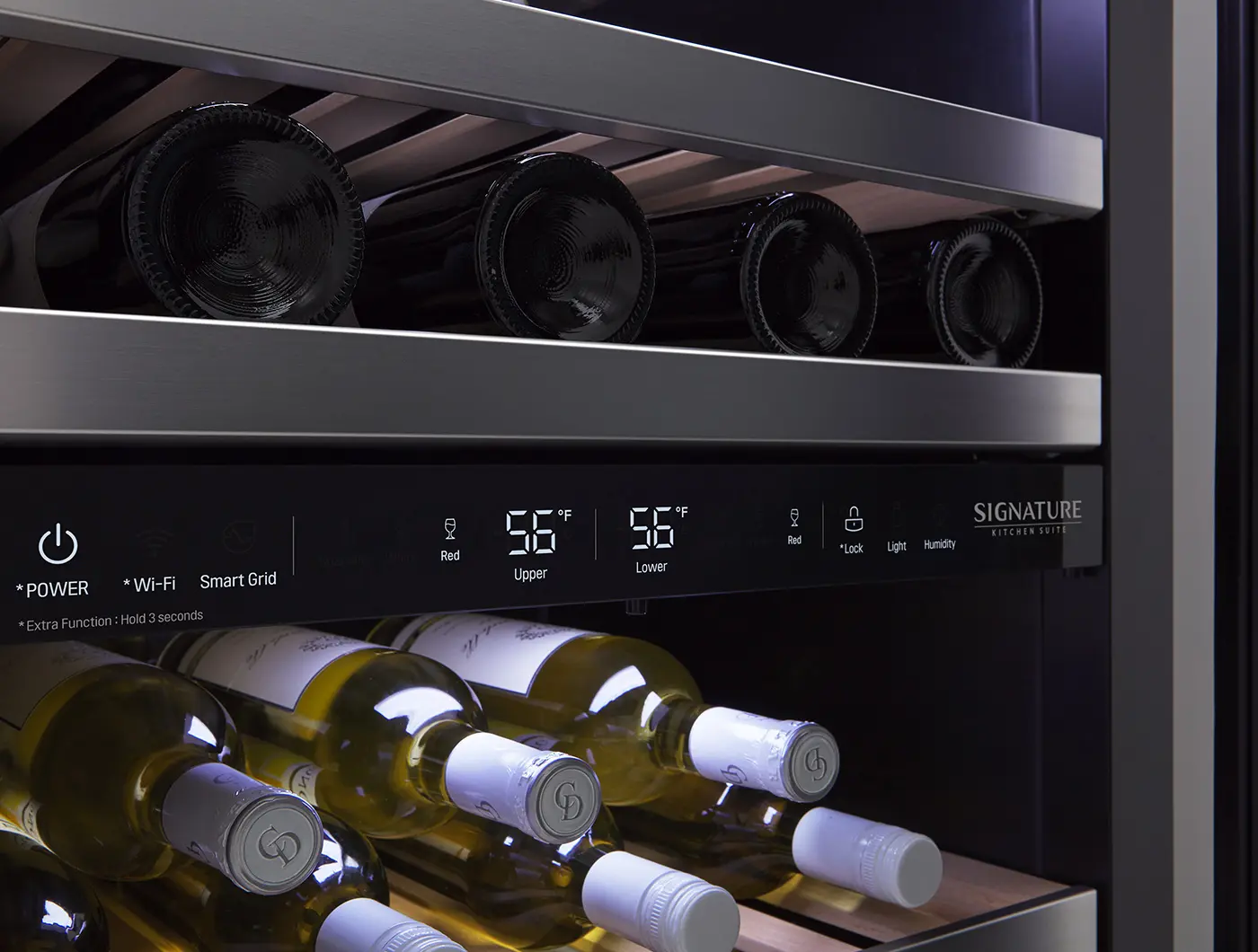 Signature Sommelier™ App offers digital advice for the perfect conservation of one's own labels inside the wine cellar. It also allows to save one's preferences by means of photos and notes about the different wines and their arrangement; it offers advices about the best preservation methods, temperature and humidity level; thanks to the wi-fi connection, it can be put in dialogue with other home appliances, providing recommendations about the best matchings with the food one is cooking.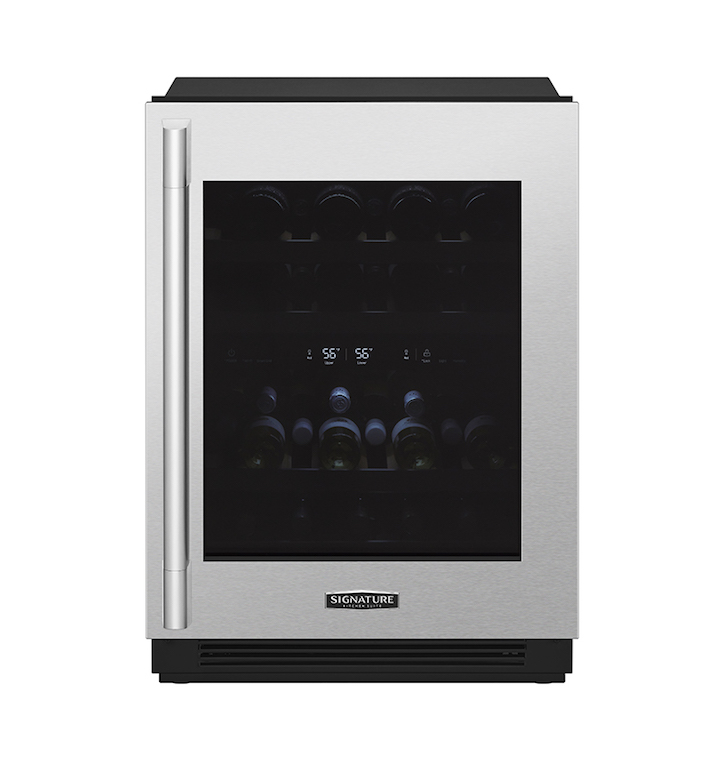 Product description
Undercounter wine refrigerator, with a capacity of 41 bottles, includes two zones separately adjustable for temperature and humidity, each with a dedicated evaporator and stainless steel partition barrier.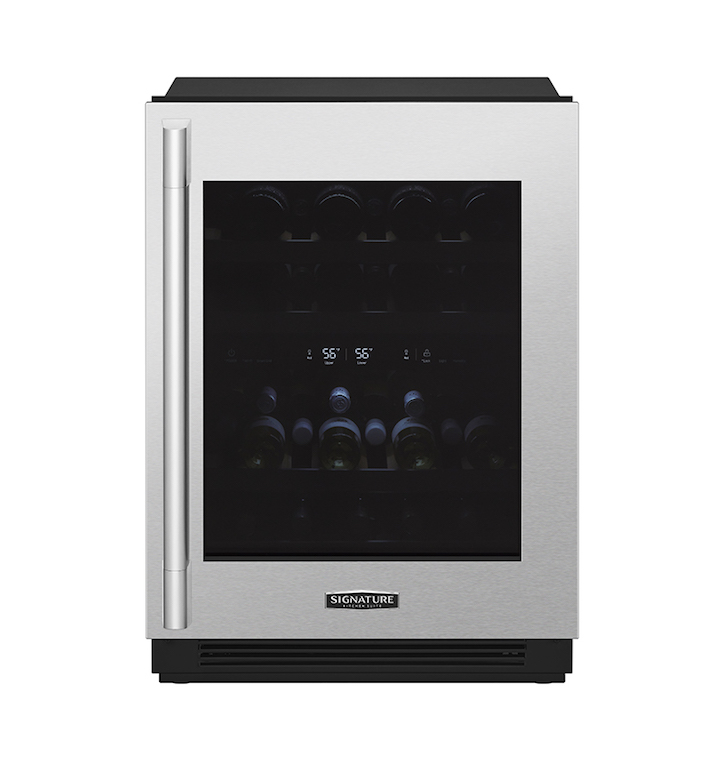 Product name
Undercounter wine refrigerator
Designer
Signature Kitchen Suite
Dimensions
Dimension (LxHxW): 595x815x590 mm
Total Capacity: 41 bottles
Official website
Visit the website

BRAND SELECTION
OUR PRODUCTS