Signature Kitchen Suite
INTRODUCES
30" Integrated refrigerator
Advanced technology and optimal performance, the 30" Integrated refrigerator is provided by the Inverter Linear Compressor. It is very quiet since it does not contain mechanical components between the engine and piston and it offers an energy savings.
The intelligent True-View™ system offers a discreet and focused light on each shelf, never directed at the eyes of the person opening the refrigerator thanks to the magnetic induction operation. The interior, made of stainless steel, glass and ABS for the balconies, achieves maximum flexibility of use thanks to the repositioning of the elements.
The cold water dispenser is integrated in the inner side wall and is activated by pressing a lever directly with the glass. Simple and easy to use, it does not detract from the 502 litre capacity and blends perfectly into the design of the refrigerator.
The 30" Integrated refrigerator is WI-FI ready and can be connected to the home network. It is enabled for SmartThinQ® Control with iOS/Android App. The Smart Diagnosis System detects possible malfunctioning by means of the Signature Kitchen Suite app.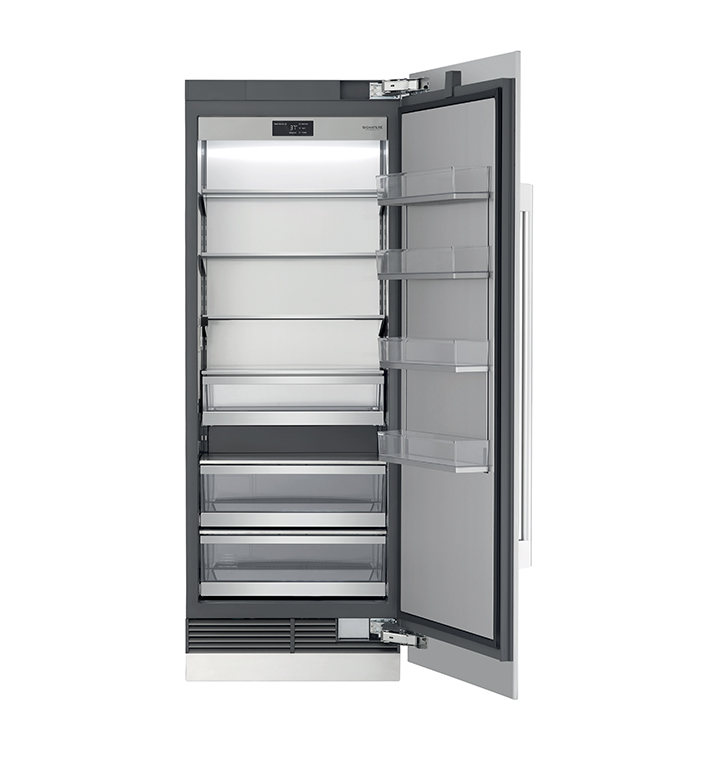 Descrizione del prodotto
30" integrated refrigerator, flexible and panel ready, with stainless steel doors that can be purchased separately. A 24" width version is also available.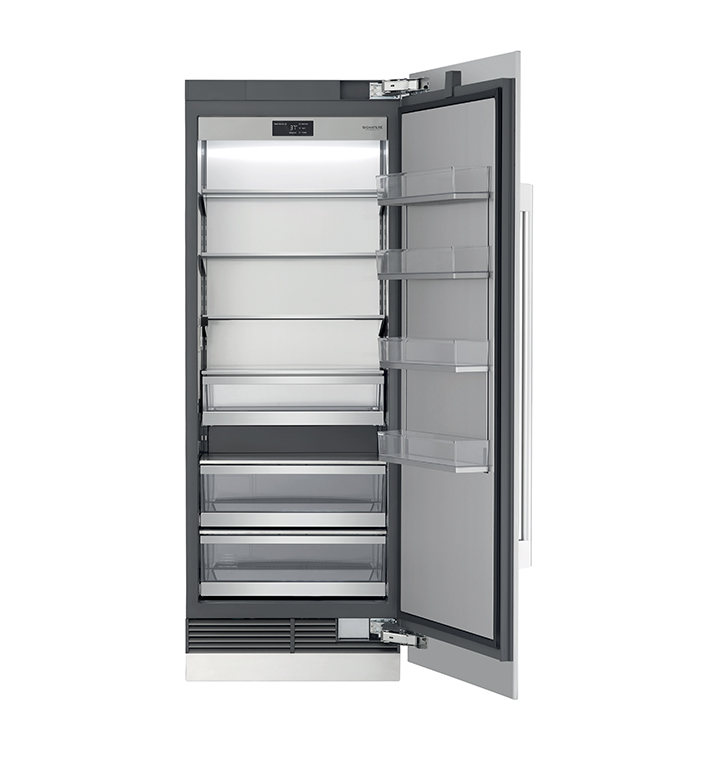 Product name
30" Integrated refrigerator
Designer
Signature Kitchen Suite
Scheda prodotto
Download the product sheet

Sito web ufficiale
Visit the website

BRAND SELECTION
OUR PRODUCTS