System
Category: Cabinets and containers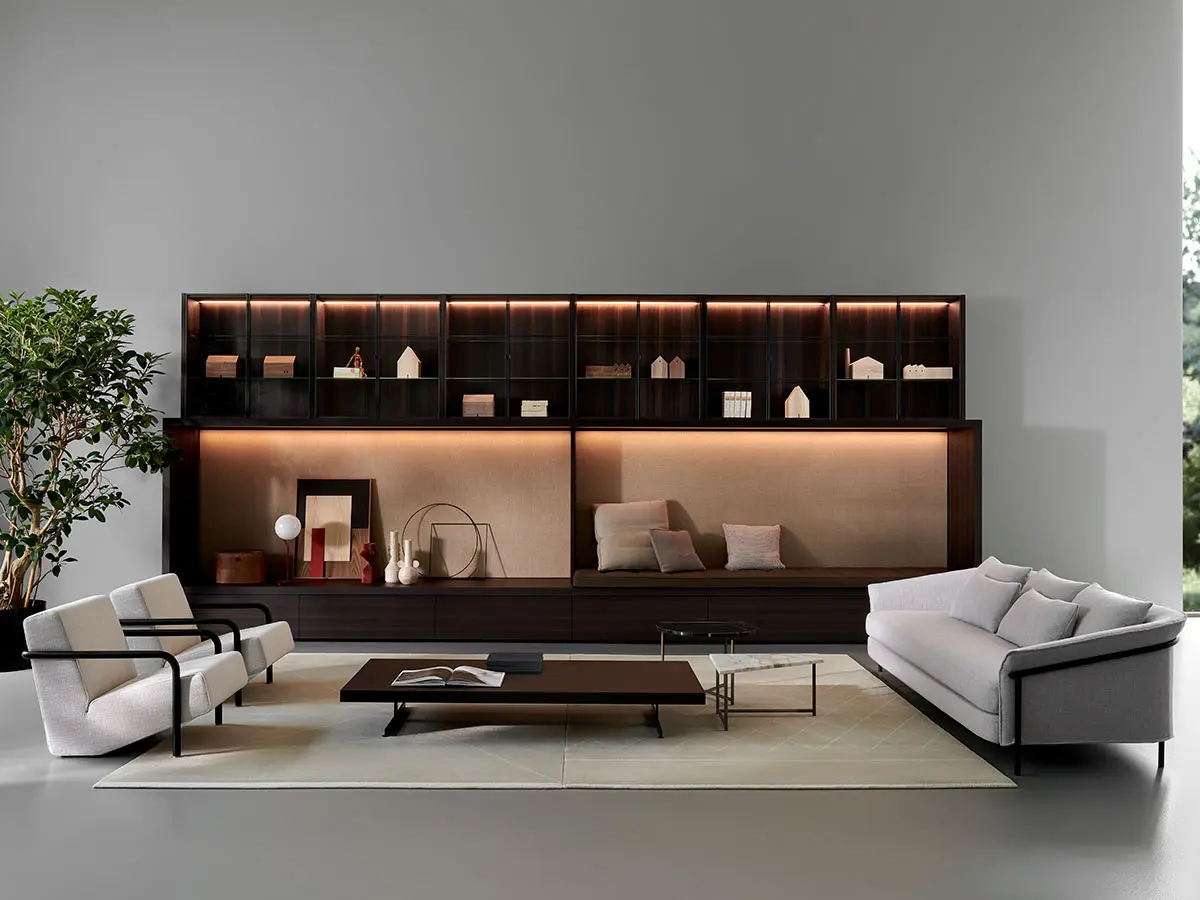 BOOKSHELF AND EQUIPPED WALL SYSTEM
Designed by

Piero Lissoni + CRS Porro
A bookshelf to sit in a circle
The large System composition in eucalyptus wood combines an elegant and convenient base element with drawers with a long shelf on top, where you can place your TV set and various objects as you wish or sit comfortably on the optional quilted leather cushion, an empty space in the middle with a back panel covered in woven straw – featuring a delicate and non-invasive texture that perfectly matches wood – and the transparent glass elements with an iron frame above, perfect for displaying rich collections inside. The System bookshelf and equipped wall system changes its look through a new material and handcrafted design, i.e. the woven straw inserted on the back of the Grande Luce module. As a precious traditional material reinterpreted in a modern minimalist key, straw becomes officially part of the range of Porro materials and for the back panel of the System Grande Luce module it is available in 4 versions in 3 colours – black, sand and linen – for a total of 12 designs. The LED lighting creates a magical interplay of light and shadow, enhancing the impact of this small piece of home architecture.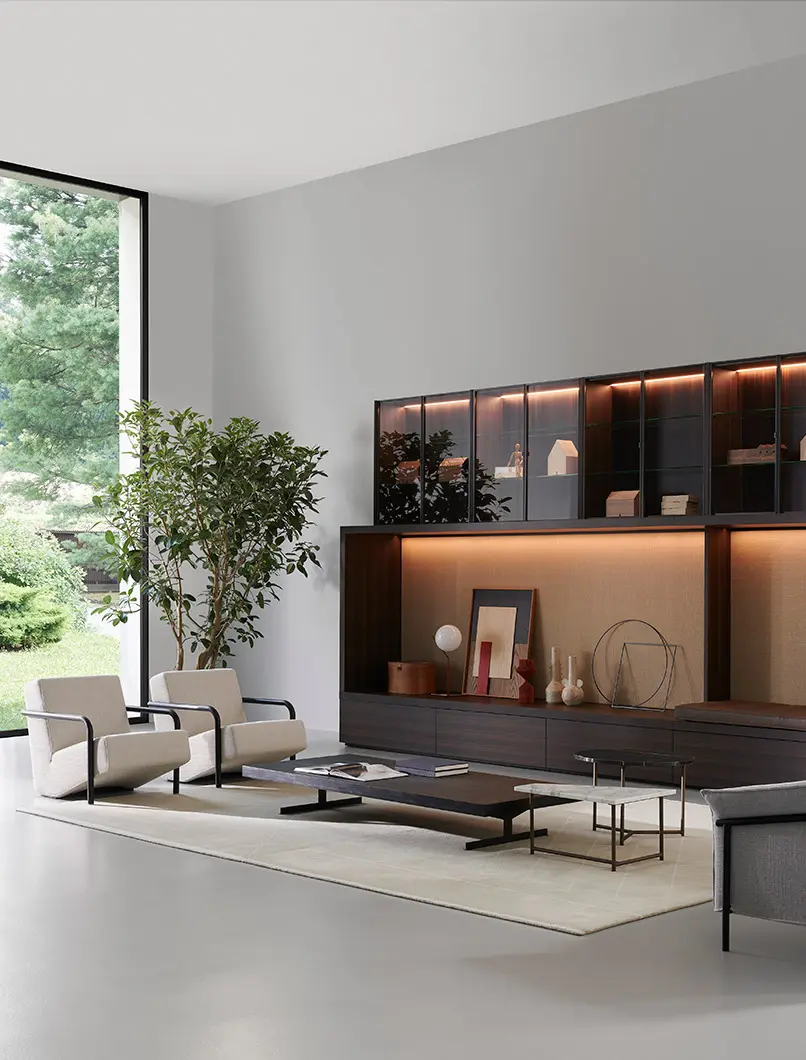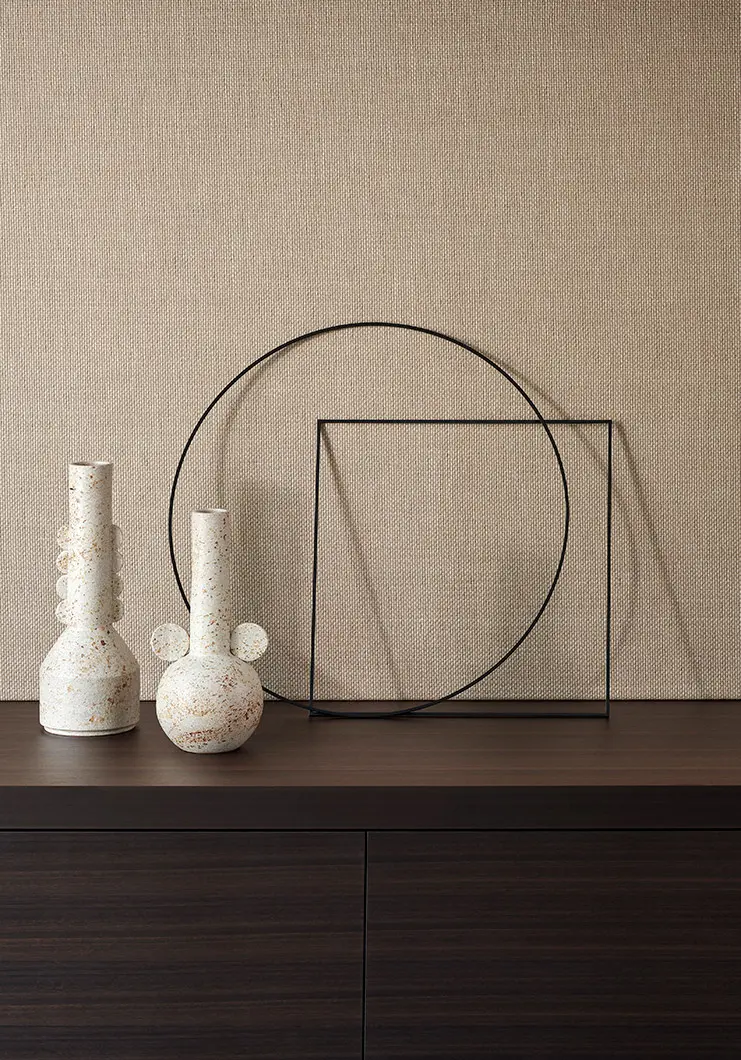 Porro's system of bookcases and equipped walls System pushes beyond its limits thanks to its  "grande luce" wide module, made possible by the technological shelves that make significant lengths possible without sagging. The System bookcase in Canaletto walnut, shows off its new wide module marked by the new electrified Lift vertically sliding doors in black stained hemlock which, rising up, reveal the fabric covered back panel.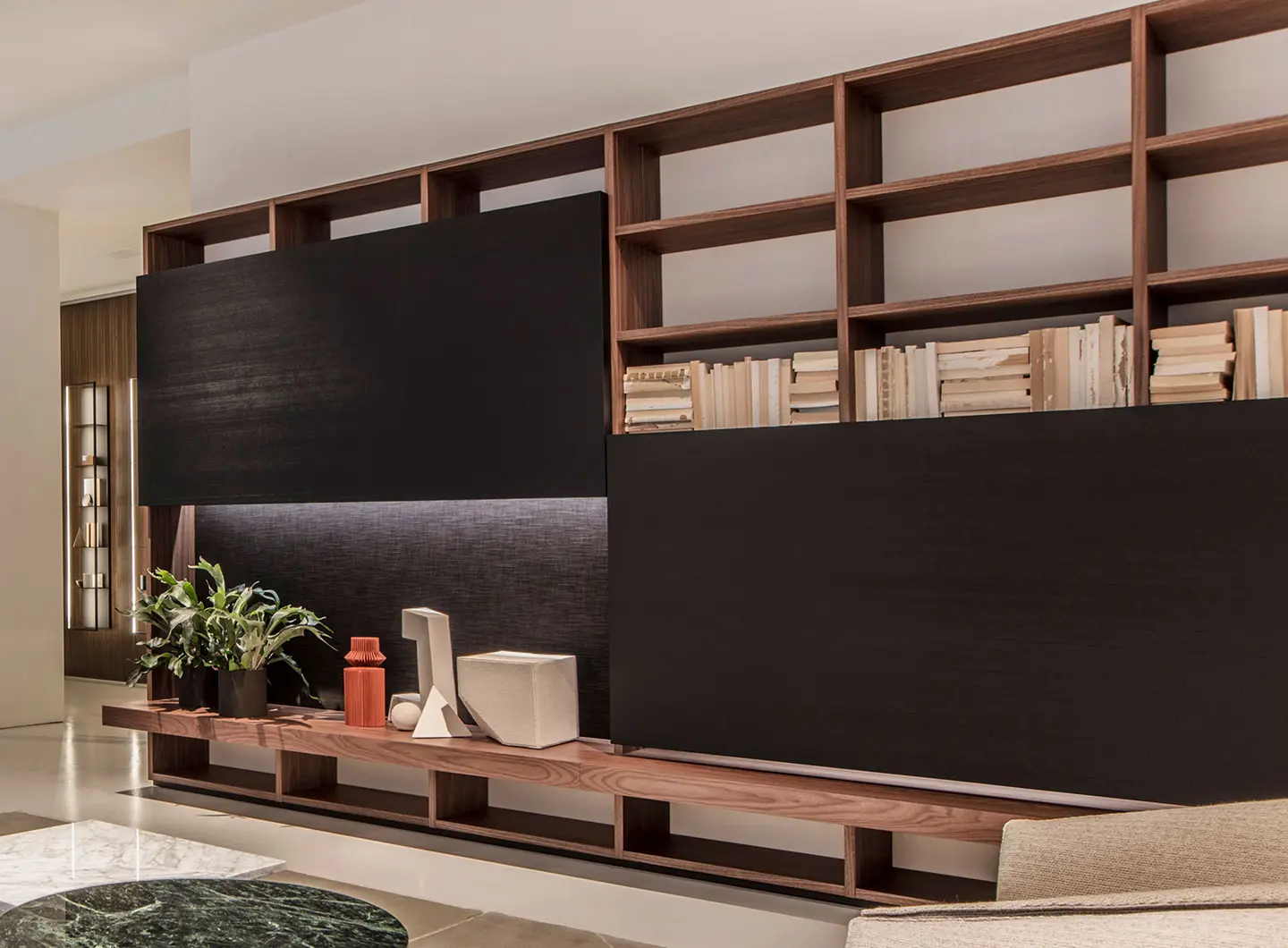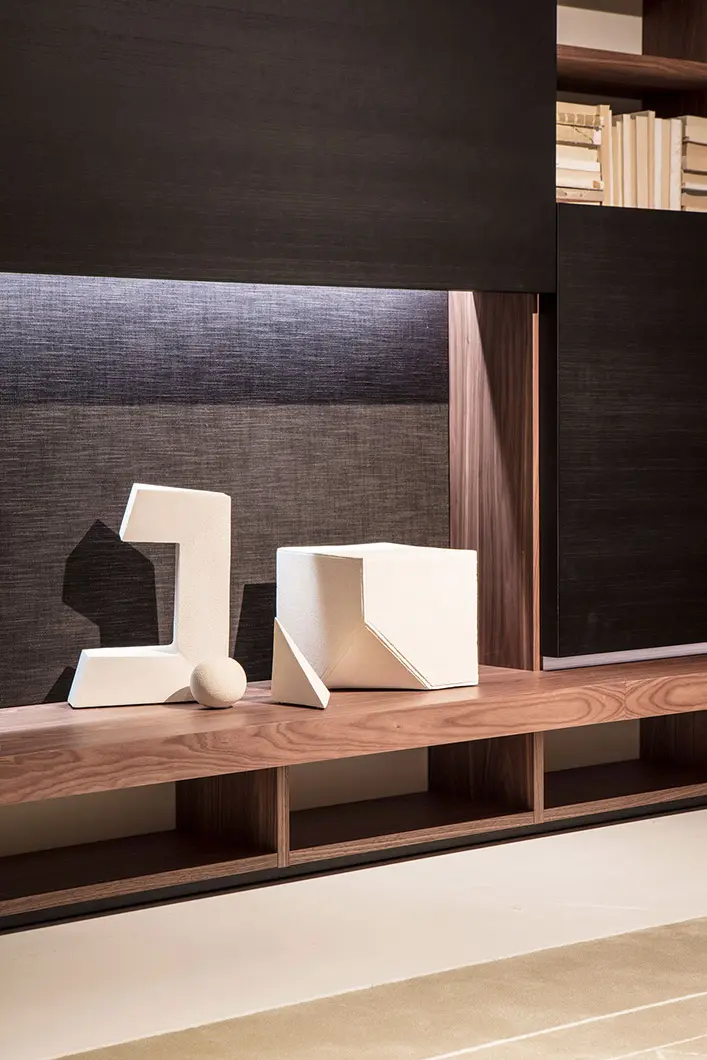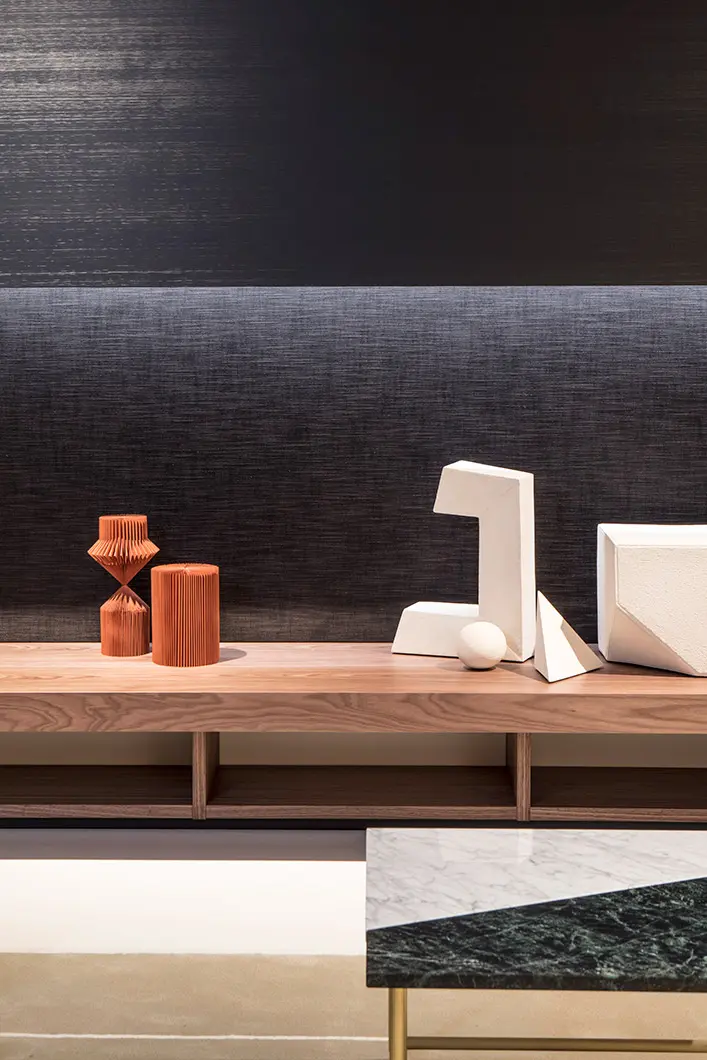 The scenographic System bookshelf runs full-length from the floor to the ceiling, placing all bets on the strong tactile impact of its finishing here presentated in teak, a warm wooden essence that varies from pale yellow to bronze with hints of red; it is also available in all the essences of Porro wooden selection.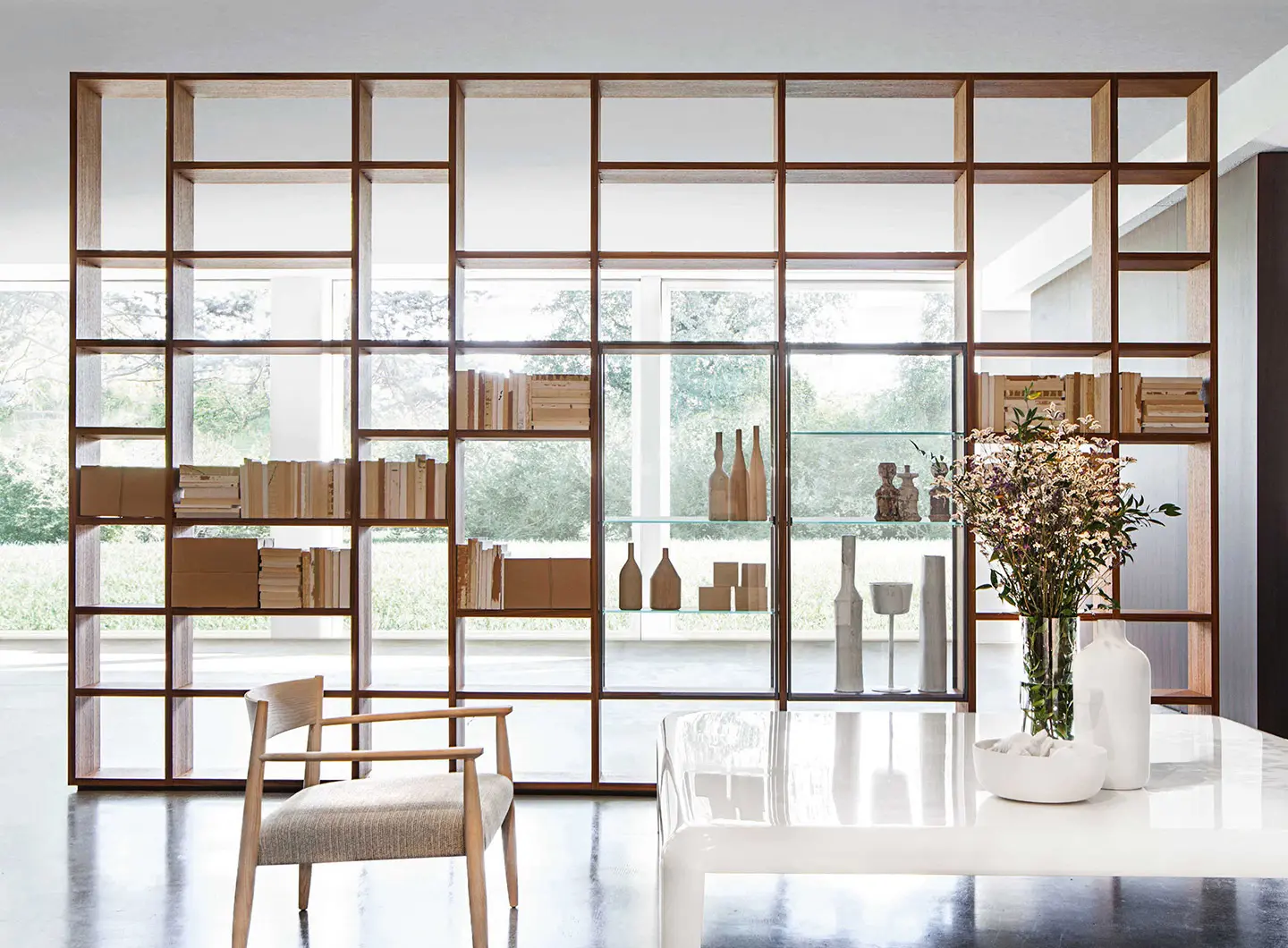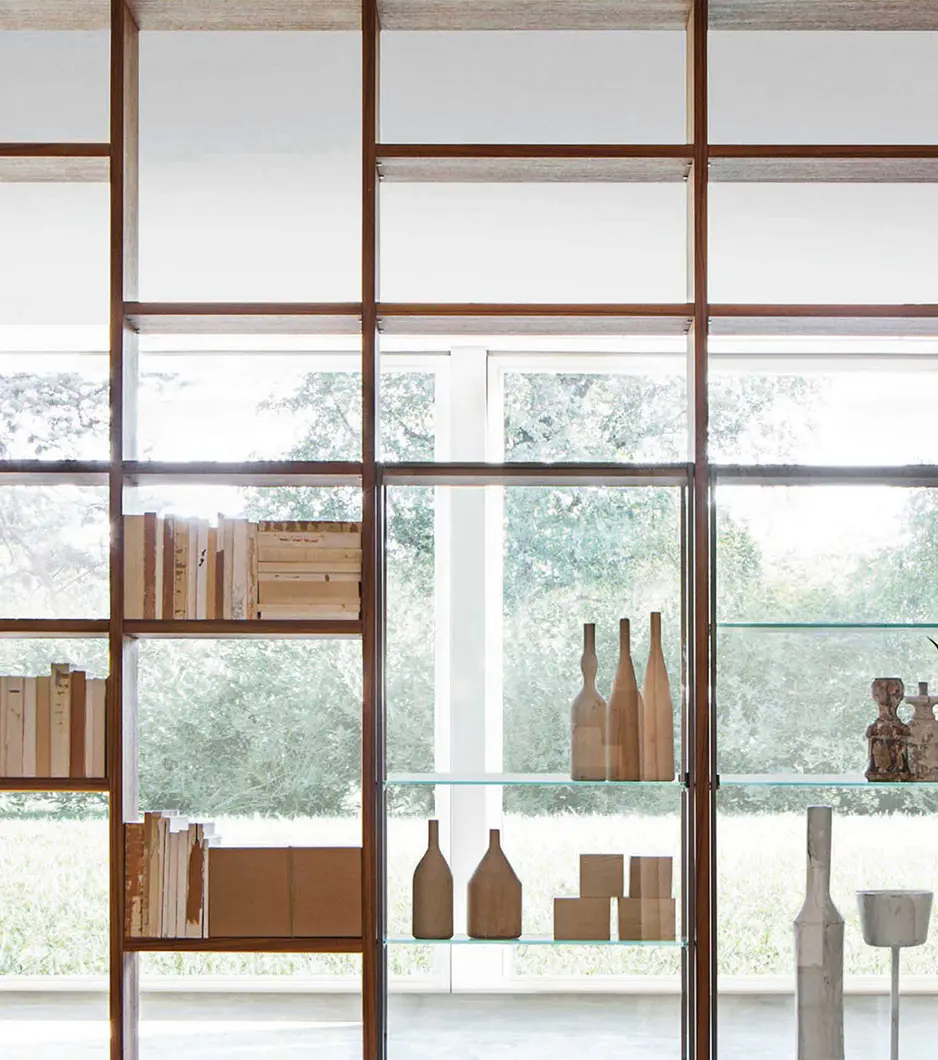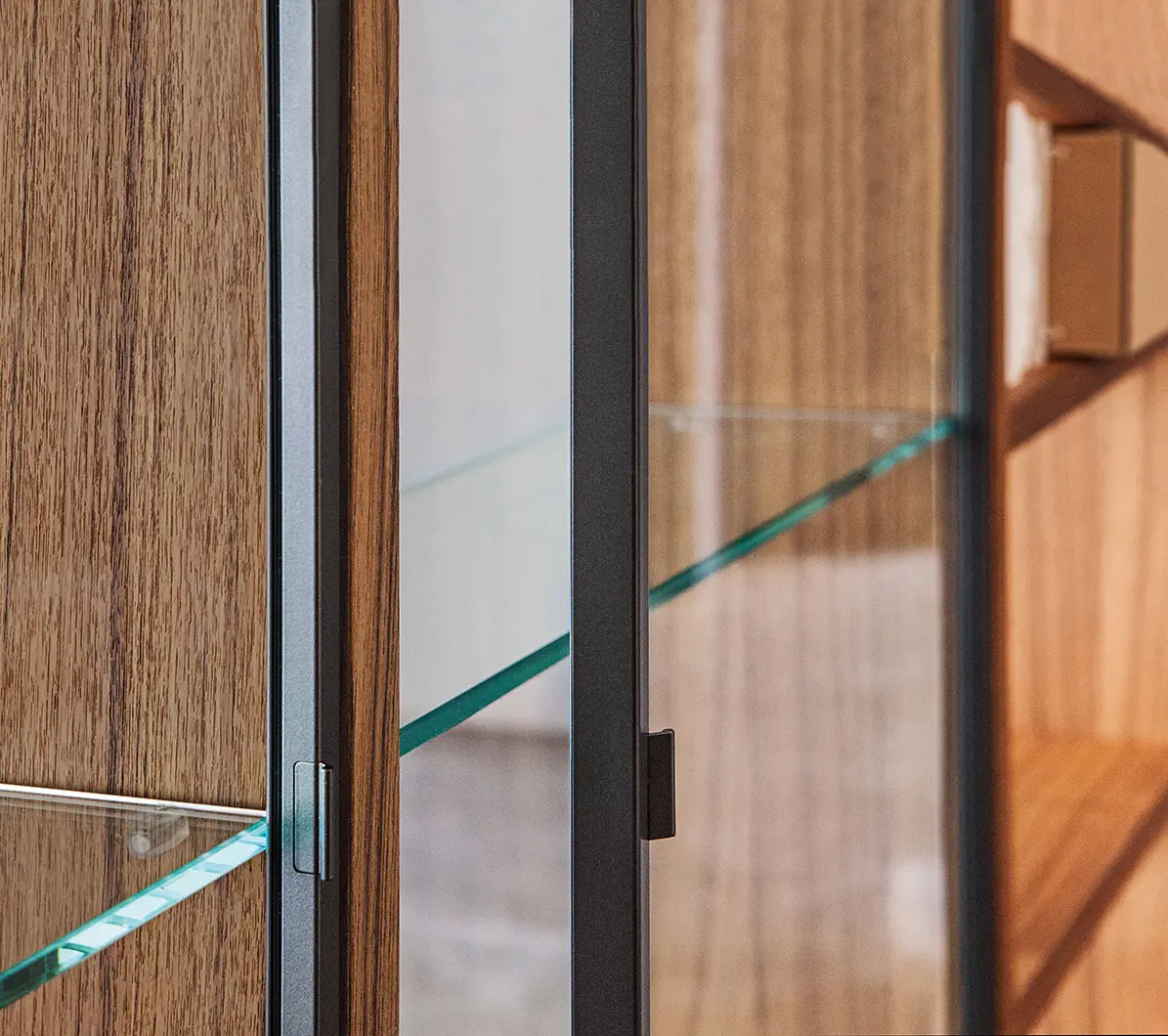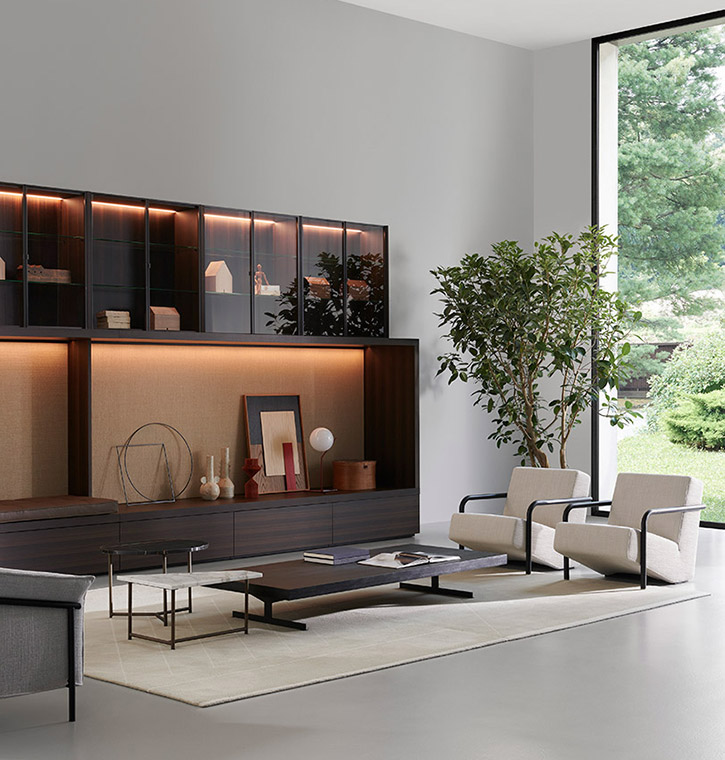 Product description
Versatile, intelligent, flexible: System enters the home and the office to meet the needs of personalities, inclinations and lifestyles of those who live there. With the wide variety and superior quality of its finishes, System is the ideal solution to plan custom furnishing projects, since it can be intelligently adapted to create highly diverse settings: classic, sophisticated, informal, or elegantly traditional. Multifunctional and eclectic due to the many functions it provides, System can be used as a bookcase, a module for electronic media, an office area, or even as an element to divide rooms and create equipped walls. Inspired by the pre-cision and flexible project features of fine contemporary design, System has a strong and balanced personality defining room areas in a definitive way, while improving their efficiency and appearance.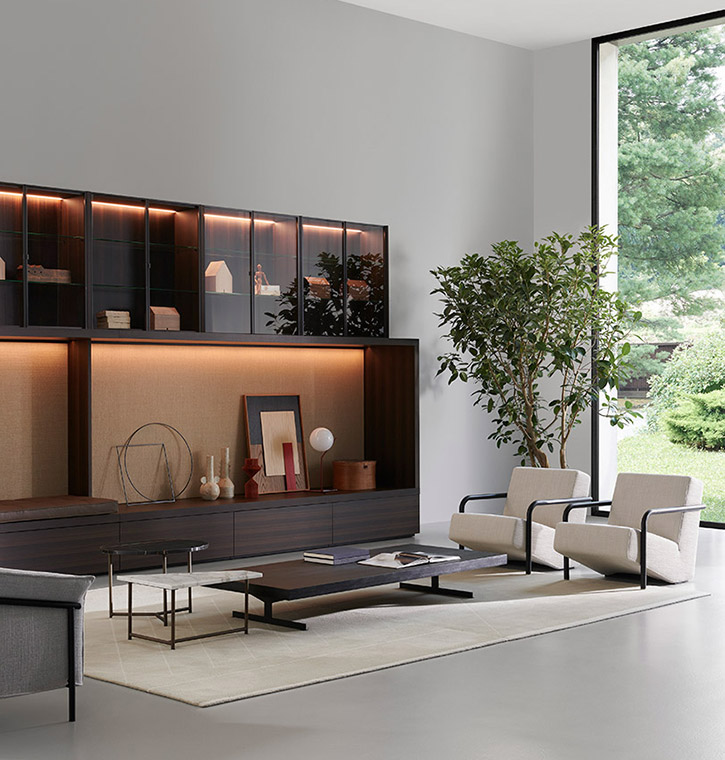 Designer
Piero Lissoni + CRS Porro
Dimensions
Depending on the composition
Product sheet
System

Collection
System modular collection

Official website
www.porro.com

BRAND SELECTION
OUR PRODUCTS