Pascal table
Category: Tables and coffee tables
PRECIOUS SURFACES AND VISUAL LIGHTNESS
Designed by

Piero Lissoni
With its aerial yet extremely robust sections, the Pascal table adapts its look to suit the personal taste of those who choose it for their home, a restaurant or an office. The marble top, contrasting with the industrial wing structure in die-cast aluminium, shows its luxurious soul while remaining loyal to Porro's minimalist style and contemporary look.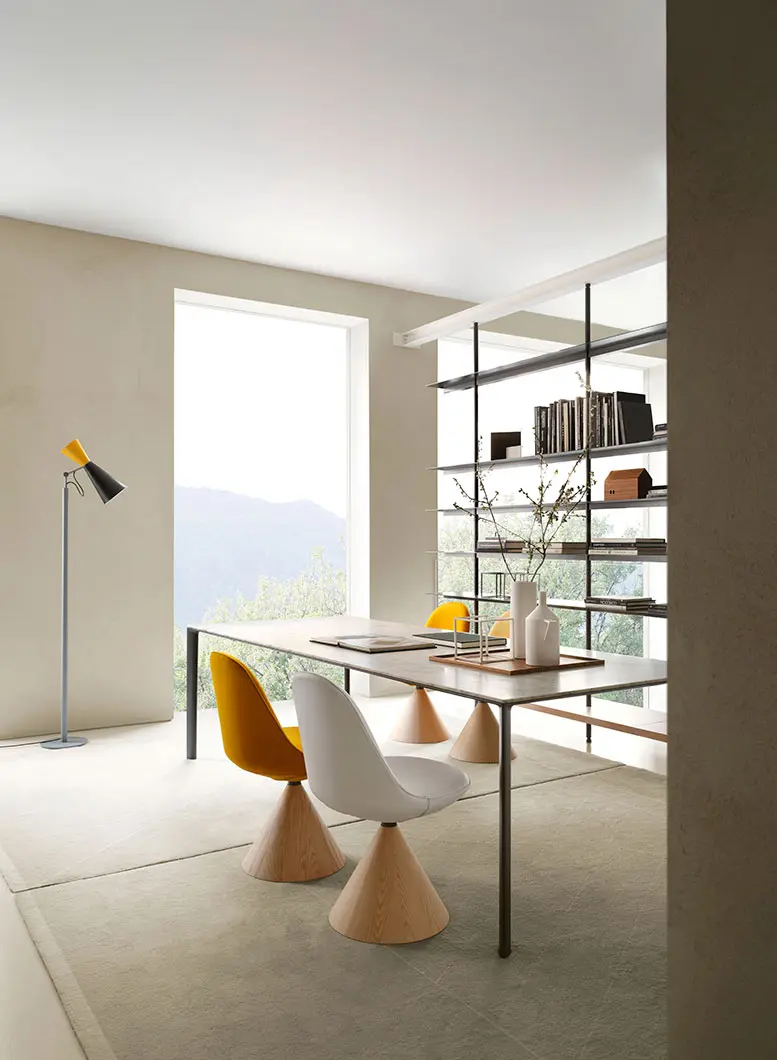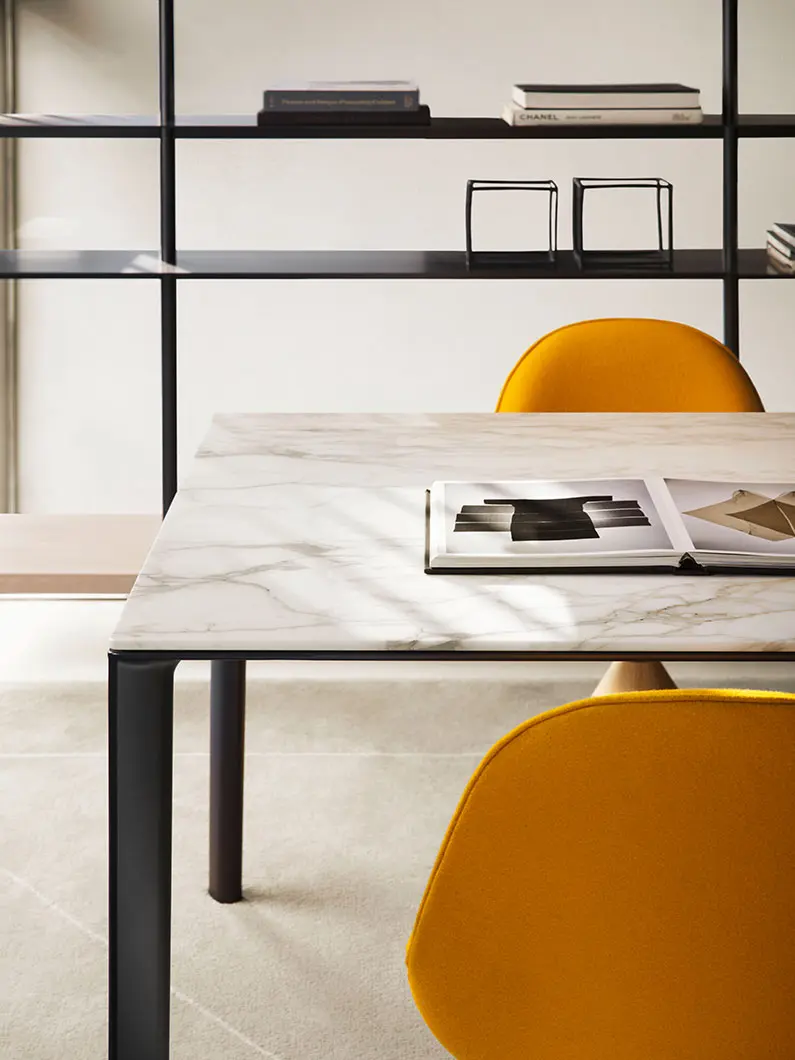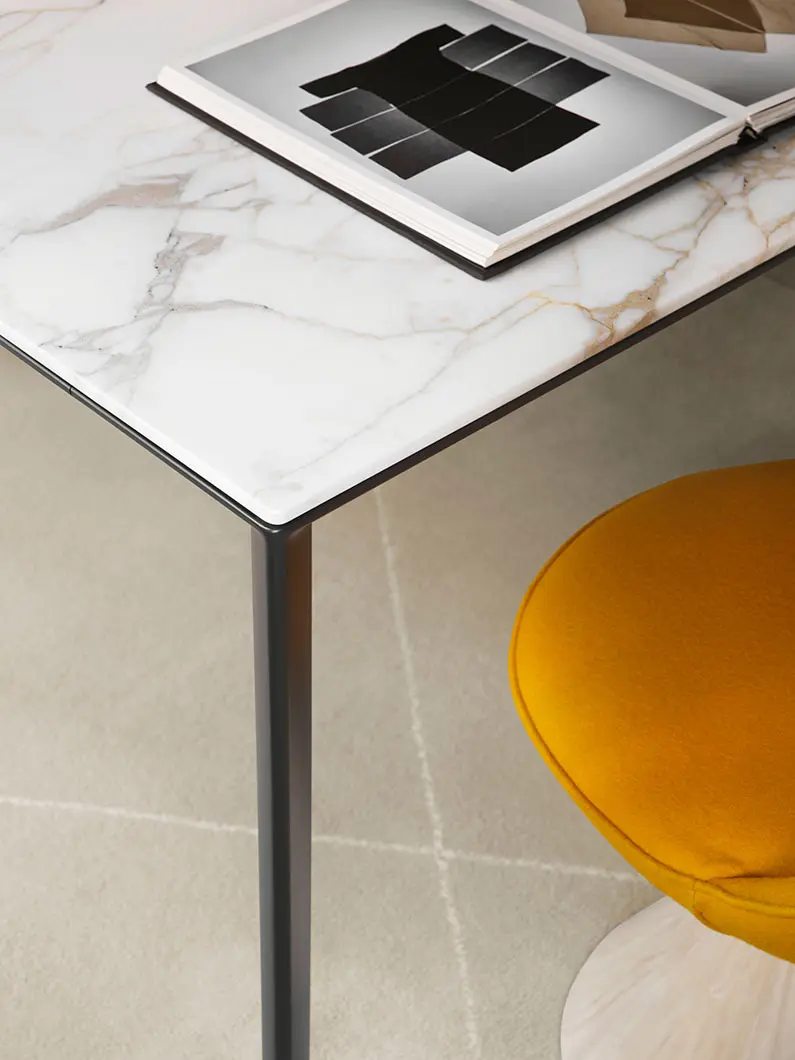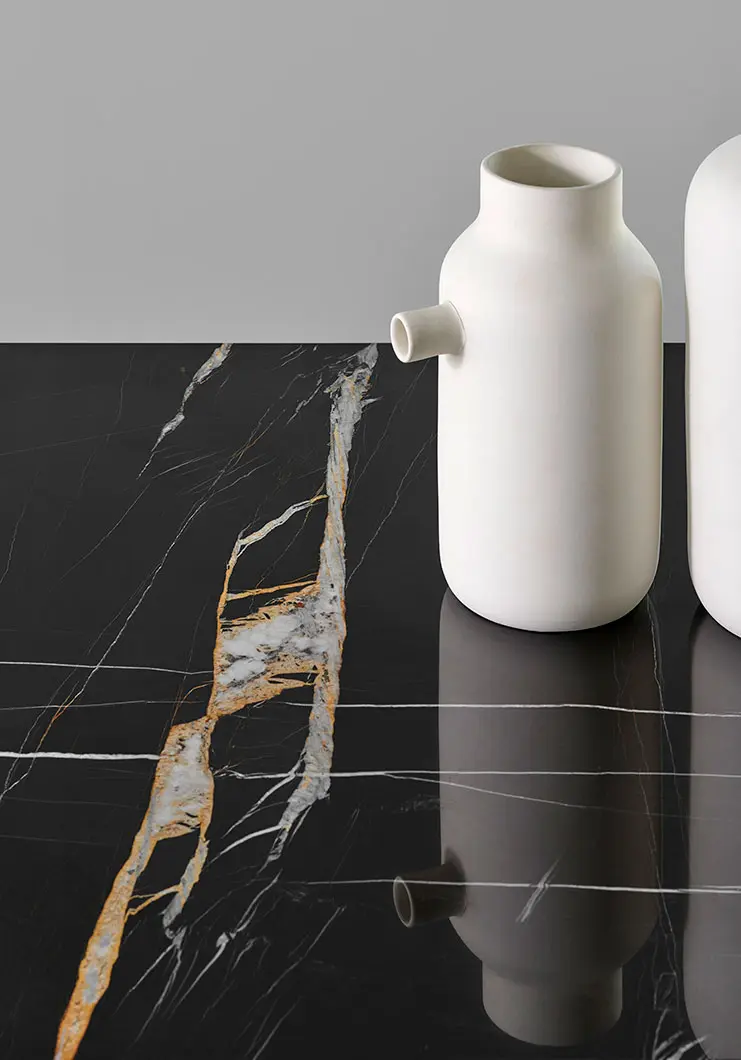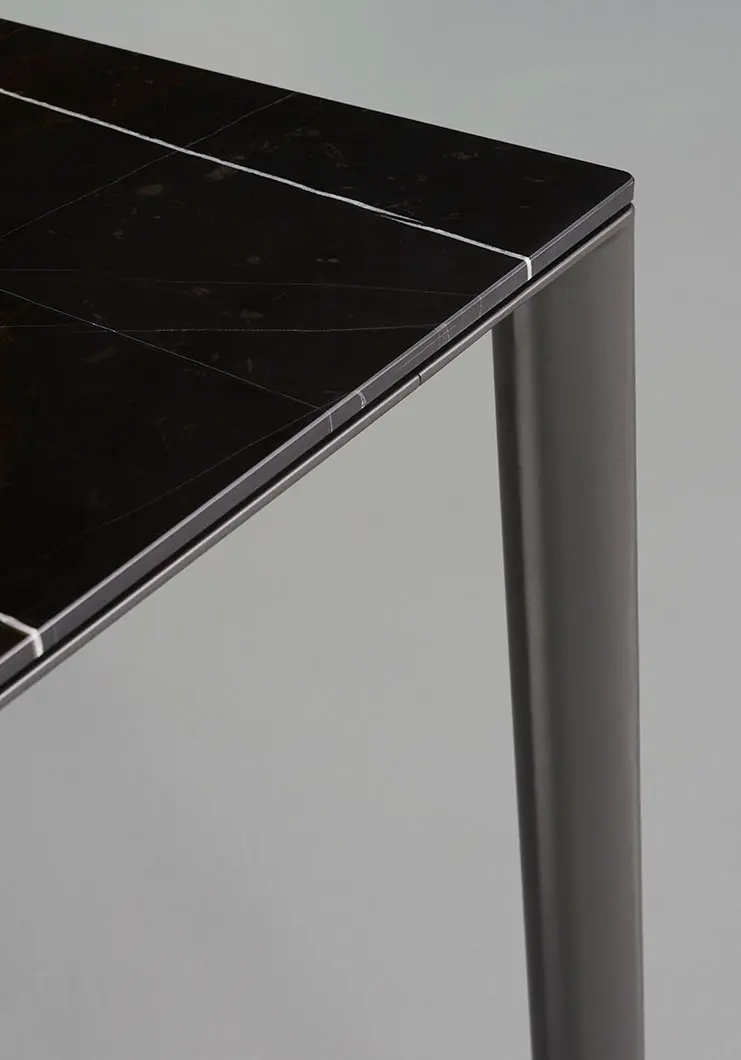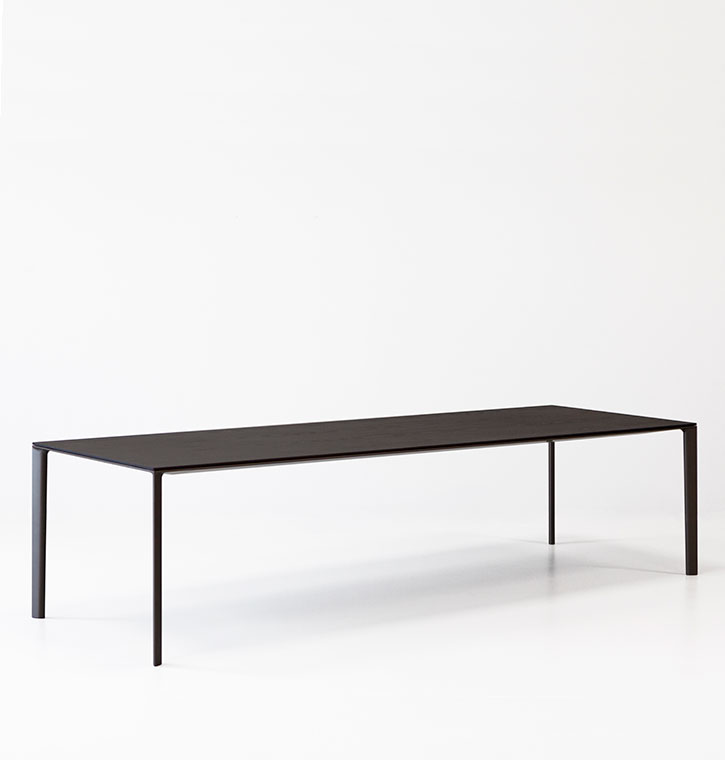 Descrizione del prodotto
The Pascal system of tables represents the perfect synthesis of structural quality and project content. Pascal is distinguished by the visual lightness of its die-cast aluminum wing-shaped legs which is connected without interruption with the horizontal supporting structure on which the top rests, available in a variety of materials, creating an interplay of superimpositions and double thickness. Rigorous and essential for the of ce, elegant and seductive for contract, but also a master key for the home, with its ability to match its Iron painted metal leg with a top in solid wood, marble or ceramic.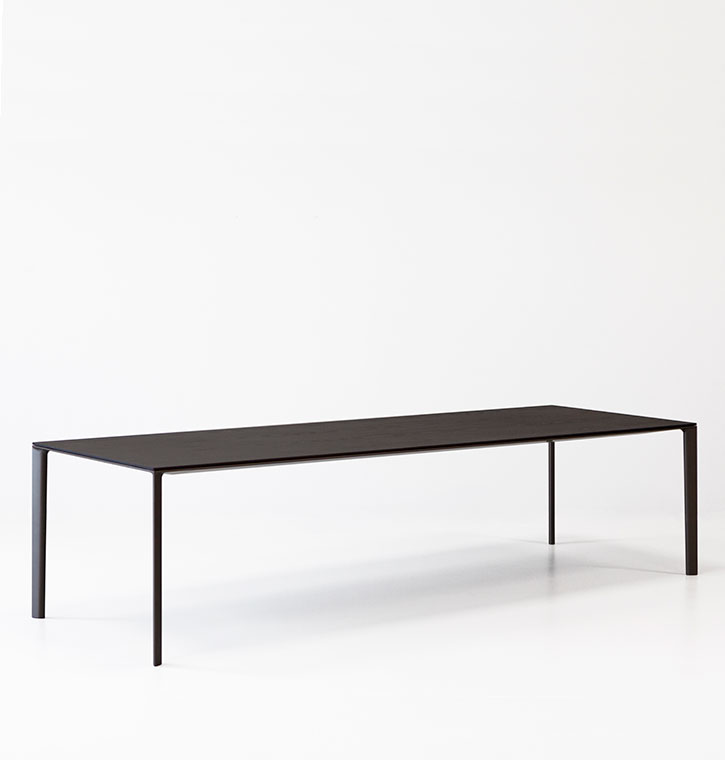 Product name
Pascal table
Materiali
Aluminium, Wood, Marble
Dimensioni
D.900 / H.740 / W.1500 - W.1800 - W.2000 - W.2200 - W.2400 - W.2600 - W.3000 mm
D.1000 / H.740 / W.1800 - W.2000 - W.2200 - W.2400 - W.2600 - W.3000 mm
D.1200 / H.740 / W.2000 - W.2200 - W.2400 - W.2600 - W.3000 mm
SQUARE: H.740 / D.900 x W.900 - D.1000 x W.1000 - D.1200 x W.1200 mm
Processo produttivo
Leg in die-cast aluminium.
BRAND SELECTION
OUR PRODUCTS