Load-it bookcase
Category: Cabinets and containers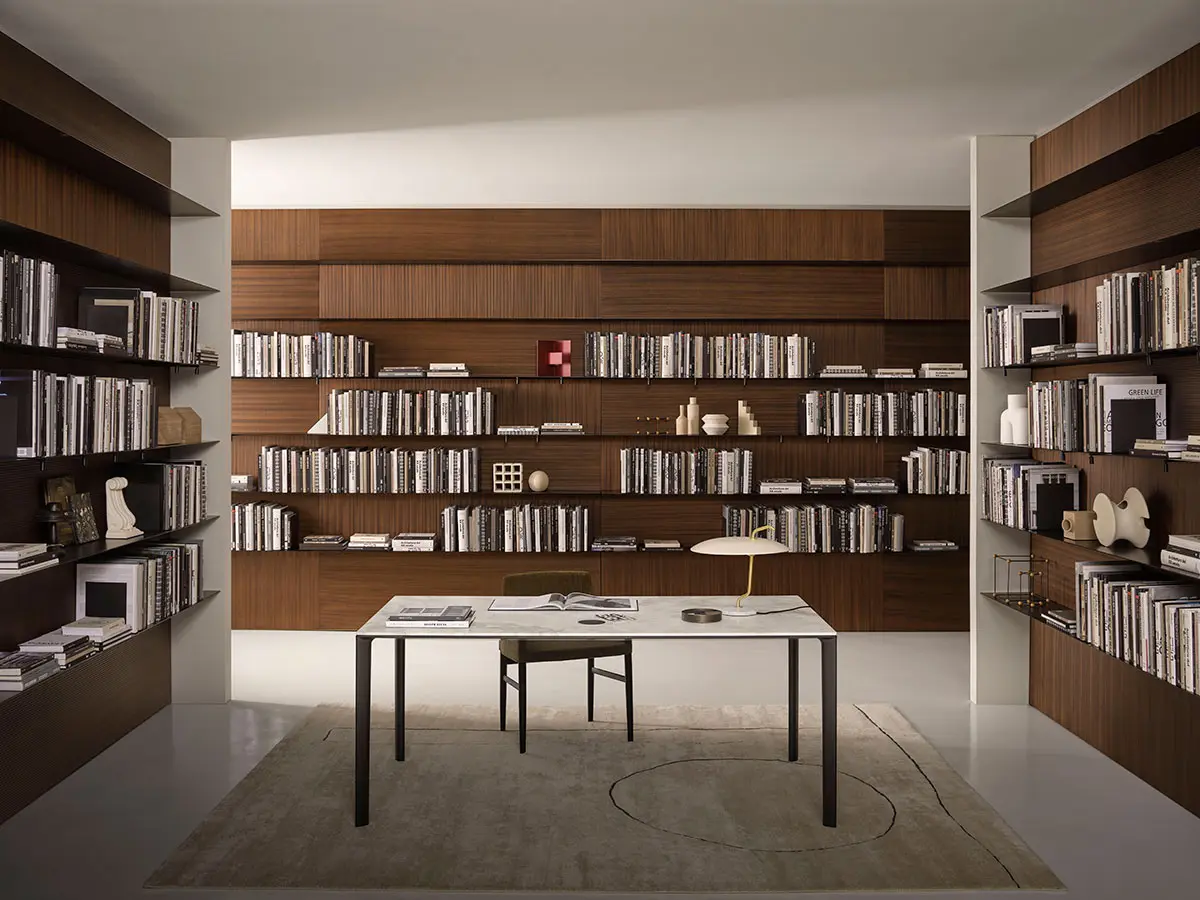 Designed by

Wolfgang Tolk
Designed by Wolfgang Tolk in 1995 and characterized by protruding shelves that cut through space, the Load-it bookcase system is a Porro's classic that has managed to maintain its strong iconicity over the years, gradually acquiring new functions and design possibilities. Born as a completely white bookcase that disappears on the wall, creating the effect of a succession of books suspended in the air, it has changed its look over the years, welcoming new materials and finishes without losing the recognizability and expressive power of a design gesture that is as simple as it is radical.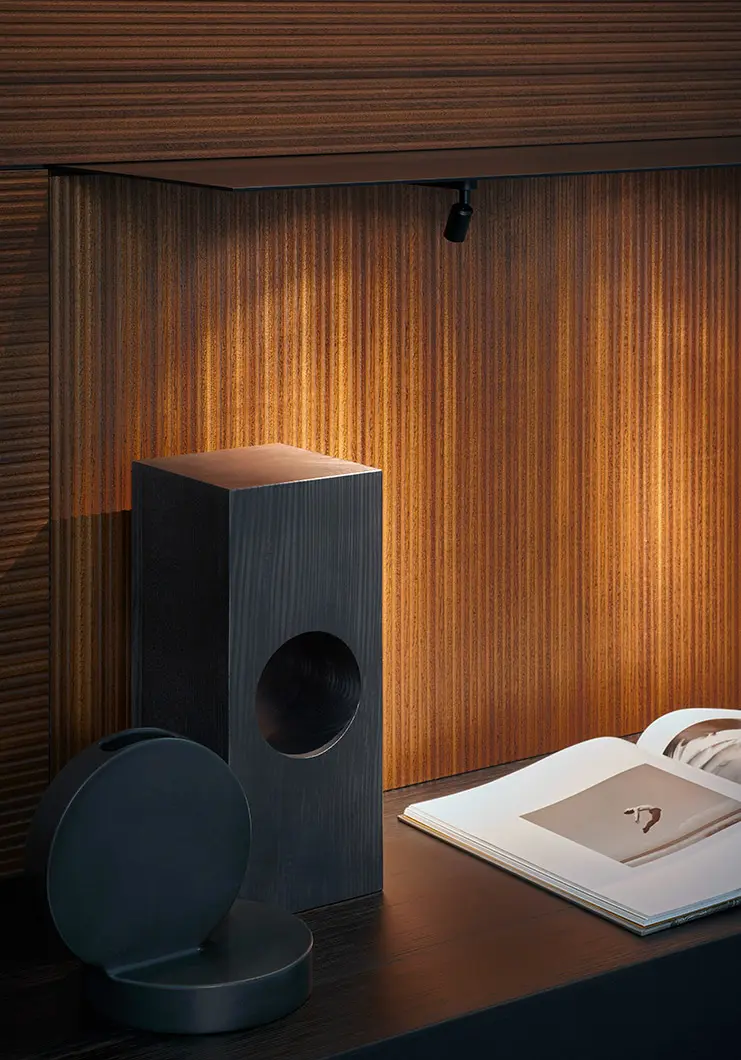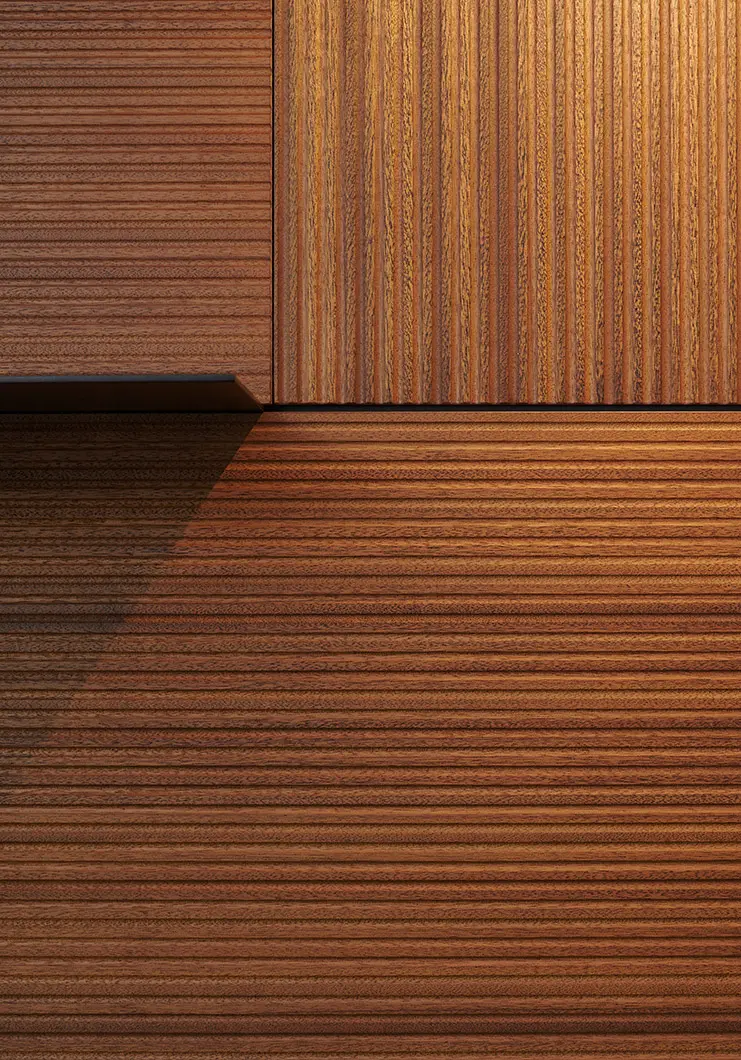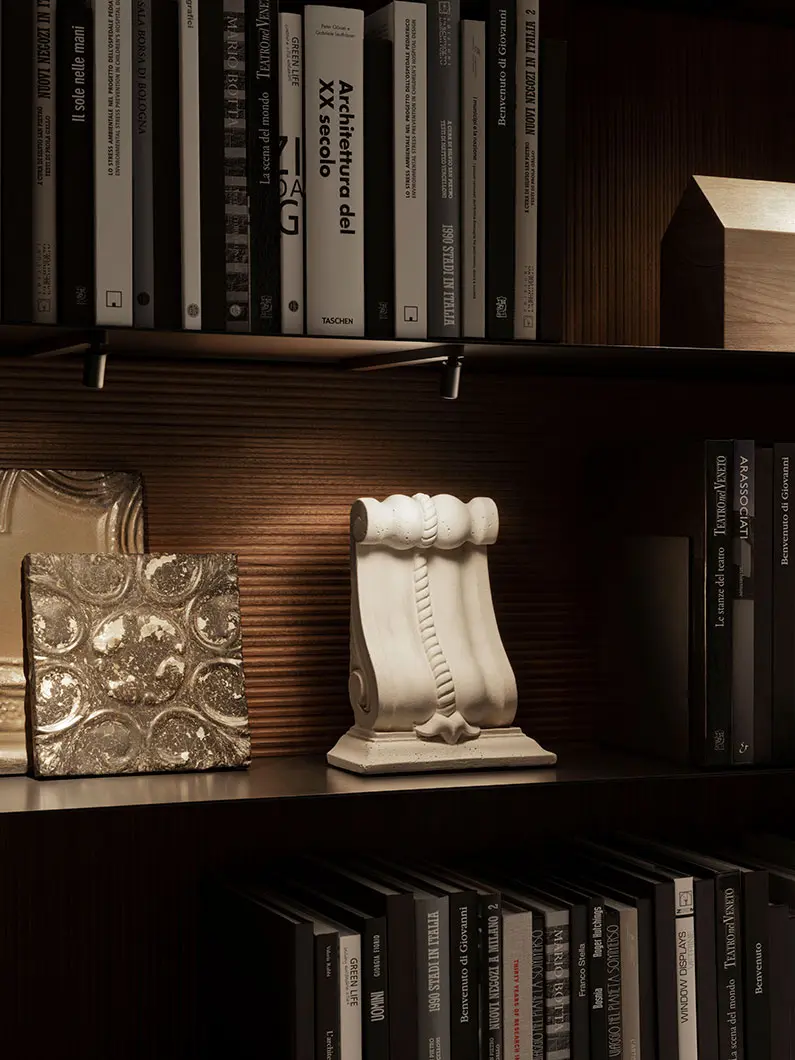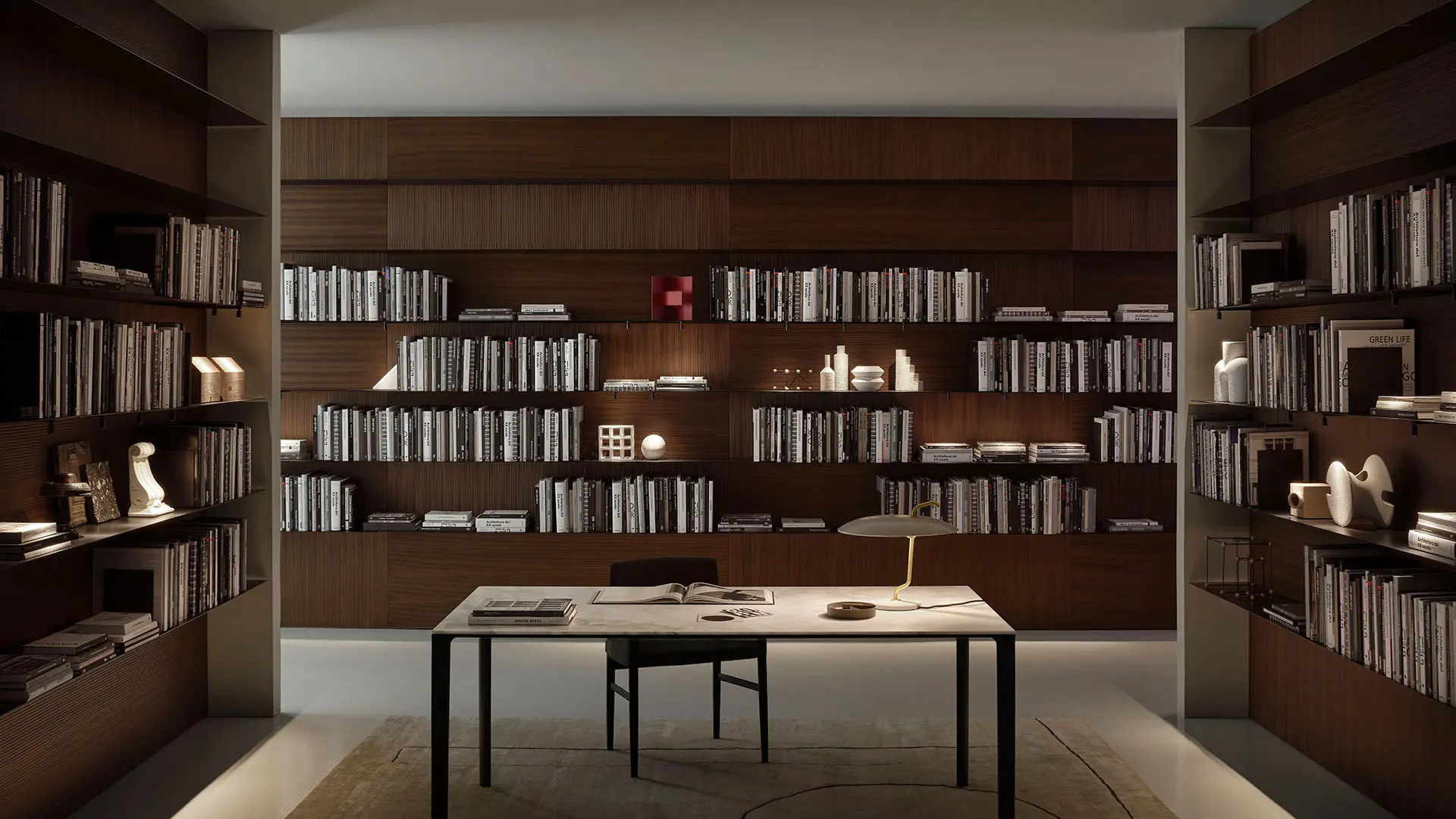 Ideal for creating equipped walls and boiserie, over time it acquires new functions from the combination with the Modern storage system: home-working solutions and TV compositions, which further expand the compositional and usage possibilities of this pure bookcase, at the service of creativity and the functional needs of the living area. In 2021 the ingenious project of Load-it is enhanced by the lighting: for the bookcase is studied a dedicated spotlight that can be positioned at will along the electrified profile present under the shelf thanks to the magnetic attachment, which allows to illuminate in a technical and museum-like way the objects displayed on the shelves by orienting the light beam. An idea of light in which the source is designed to be almost invisible.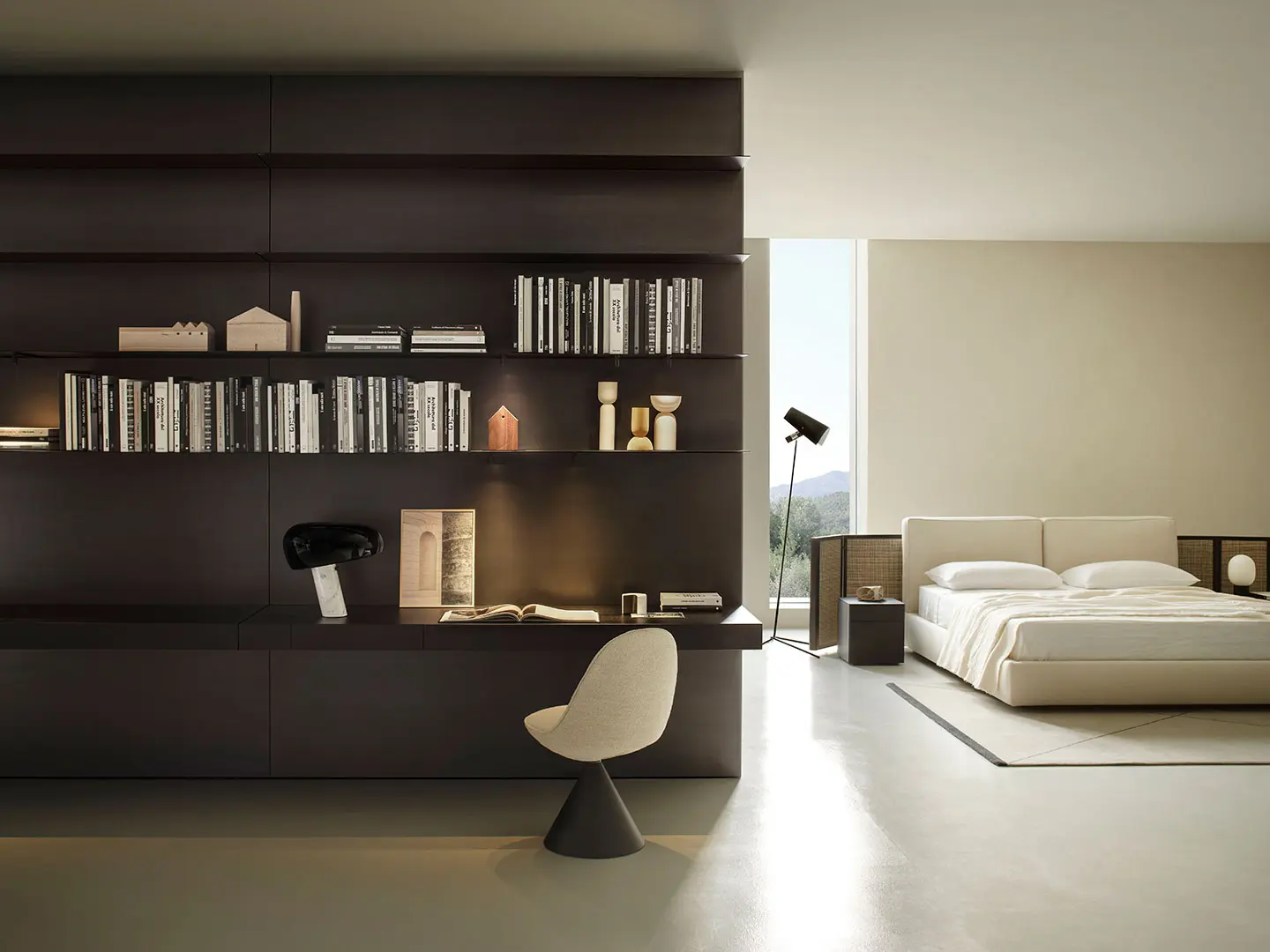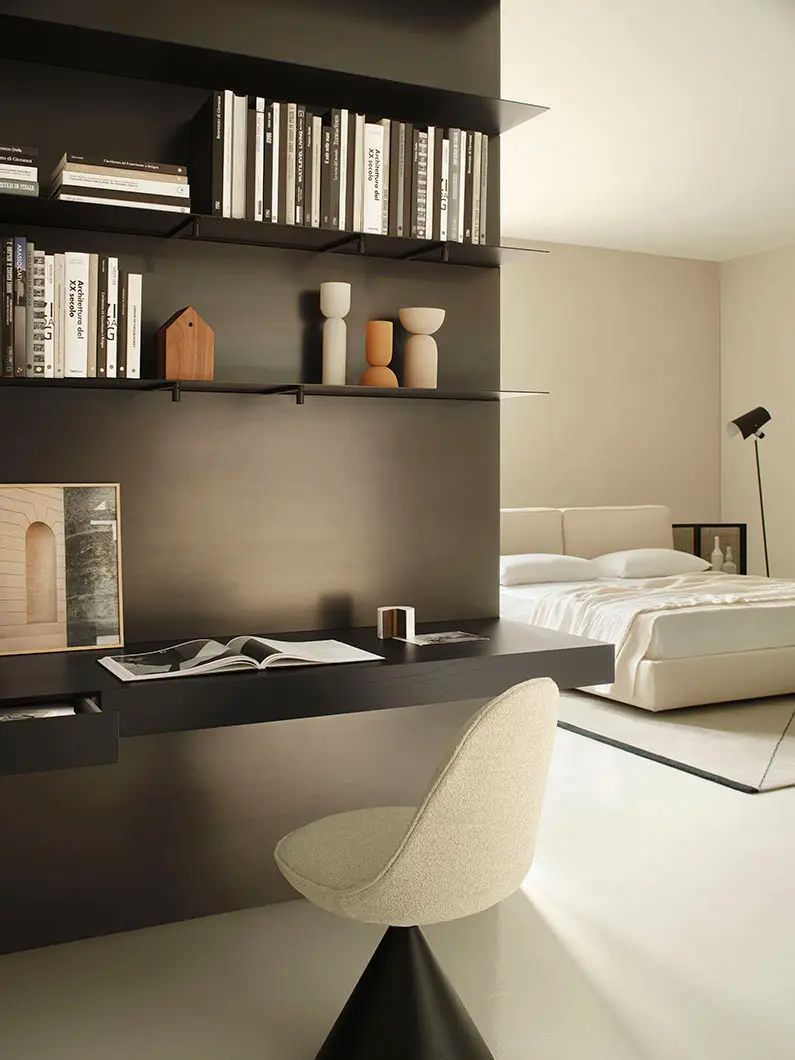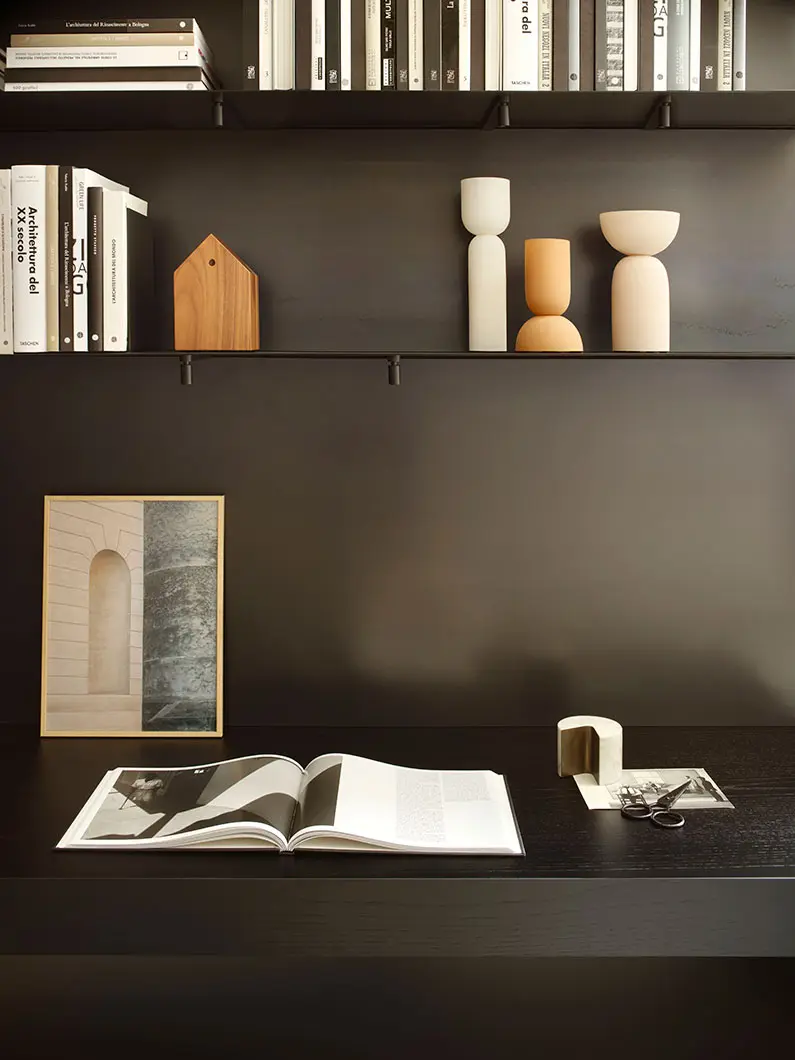 Its essential idea, which makes the thin L-shaped shelves made of cold-bent steel combined with wall panels made of steel or wood, evolves over time by experimenting with new materials and finishes, following new trends and lifestyles that make it always appear current and contemporary. The simplicity of white, black and steel, the sophistication of metal finishes such as burnished brass, grigio porfido or rosso antico, or the retro flavor of fabrics and textured materials such as natural and black-dyed cannetè: a palette of expressive possibilities, to give the desired look to interiors.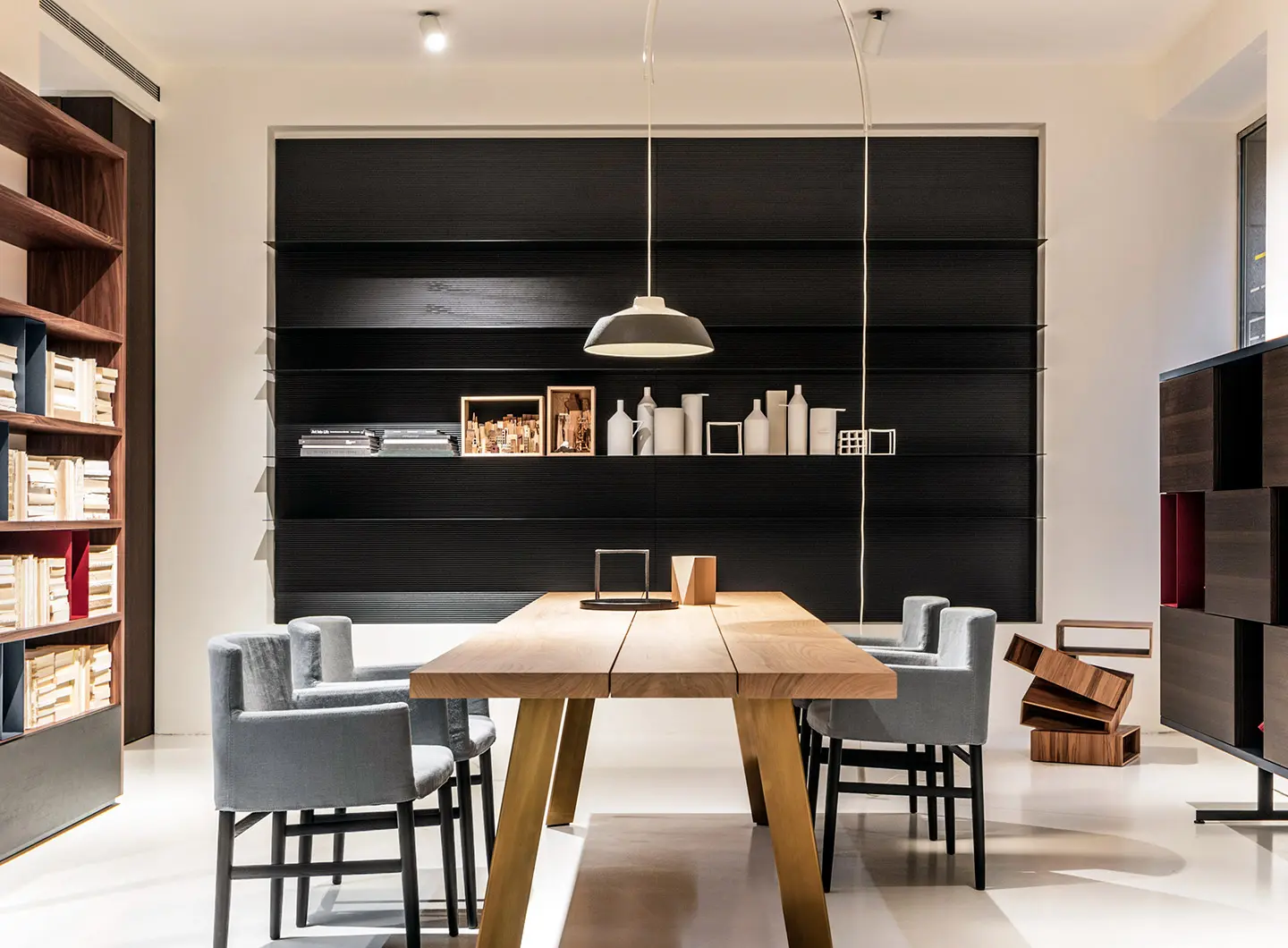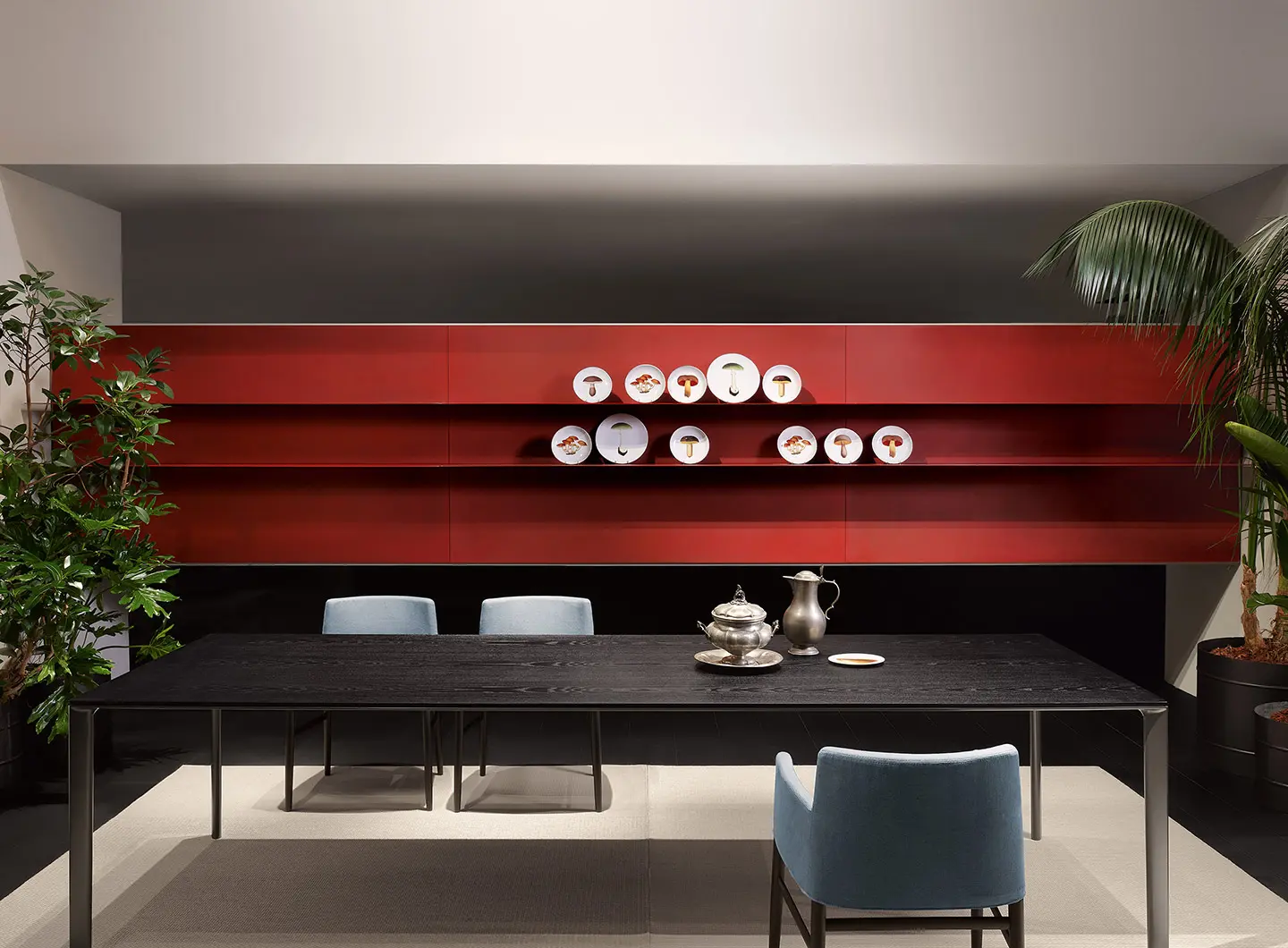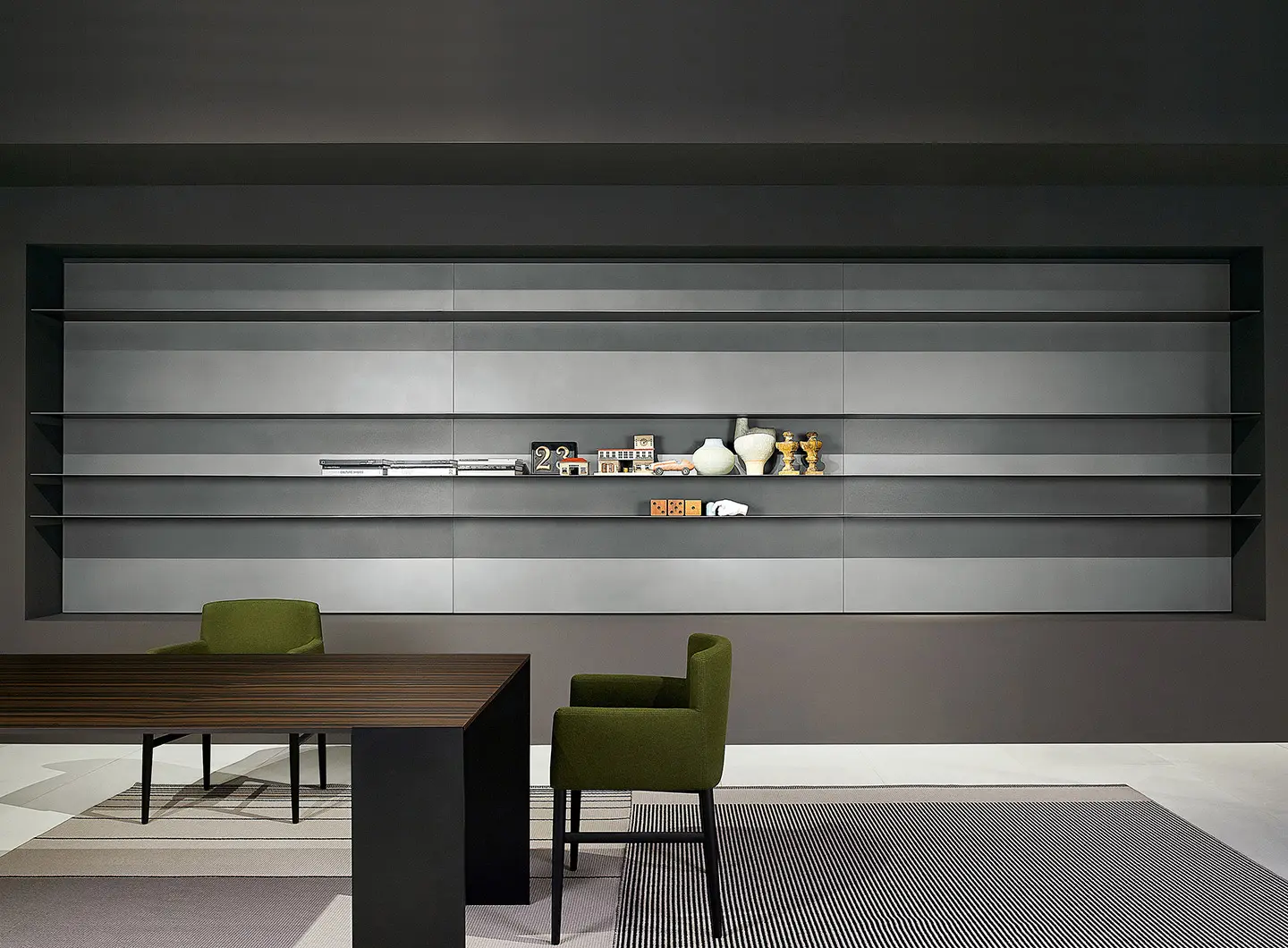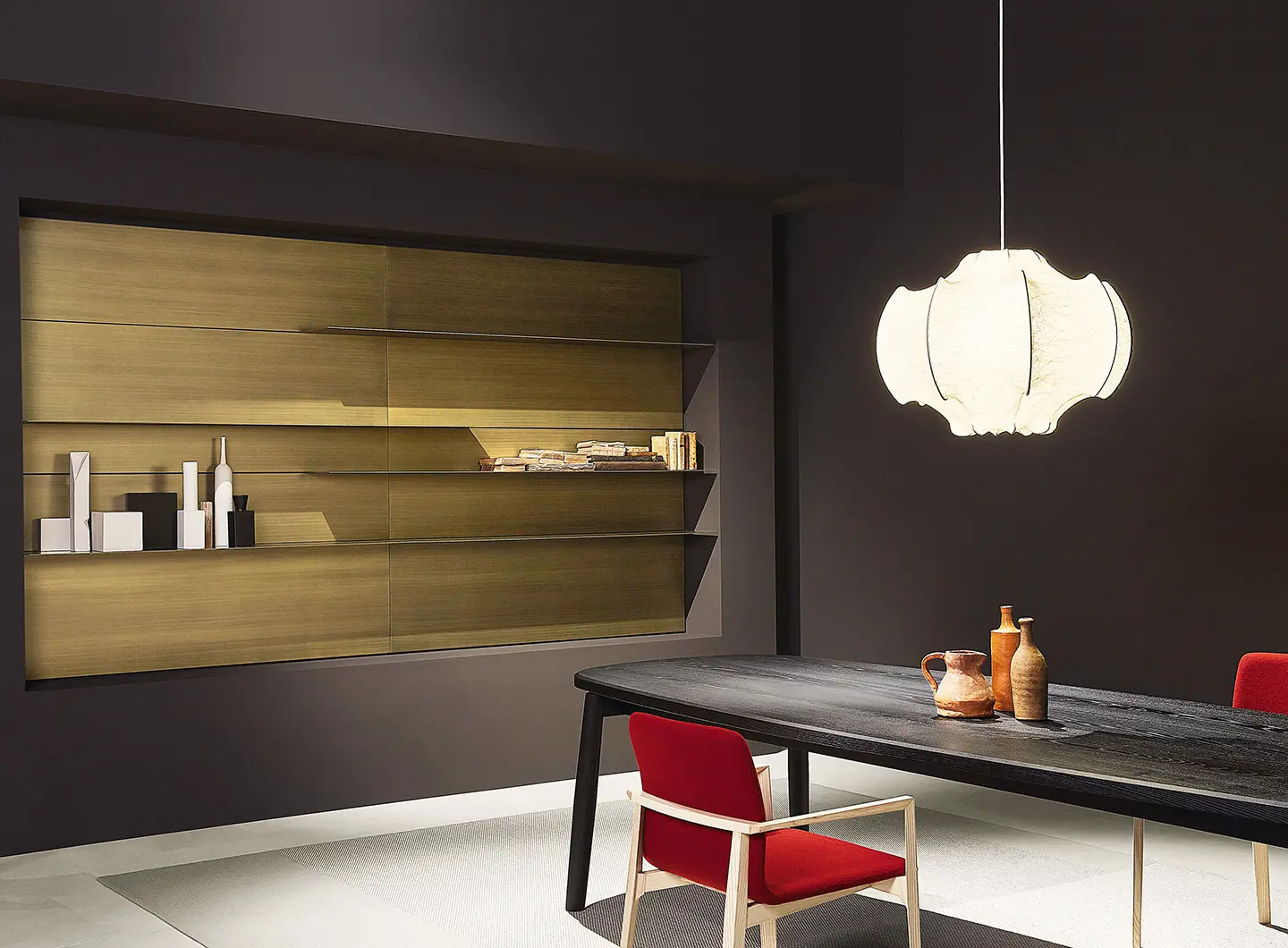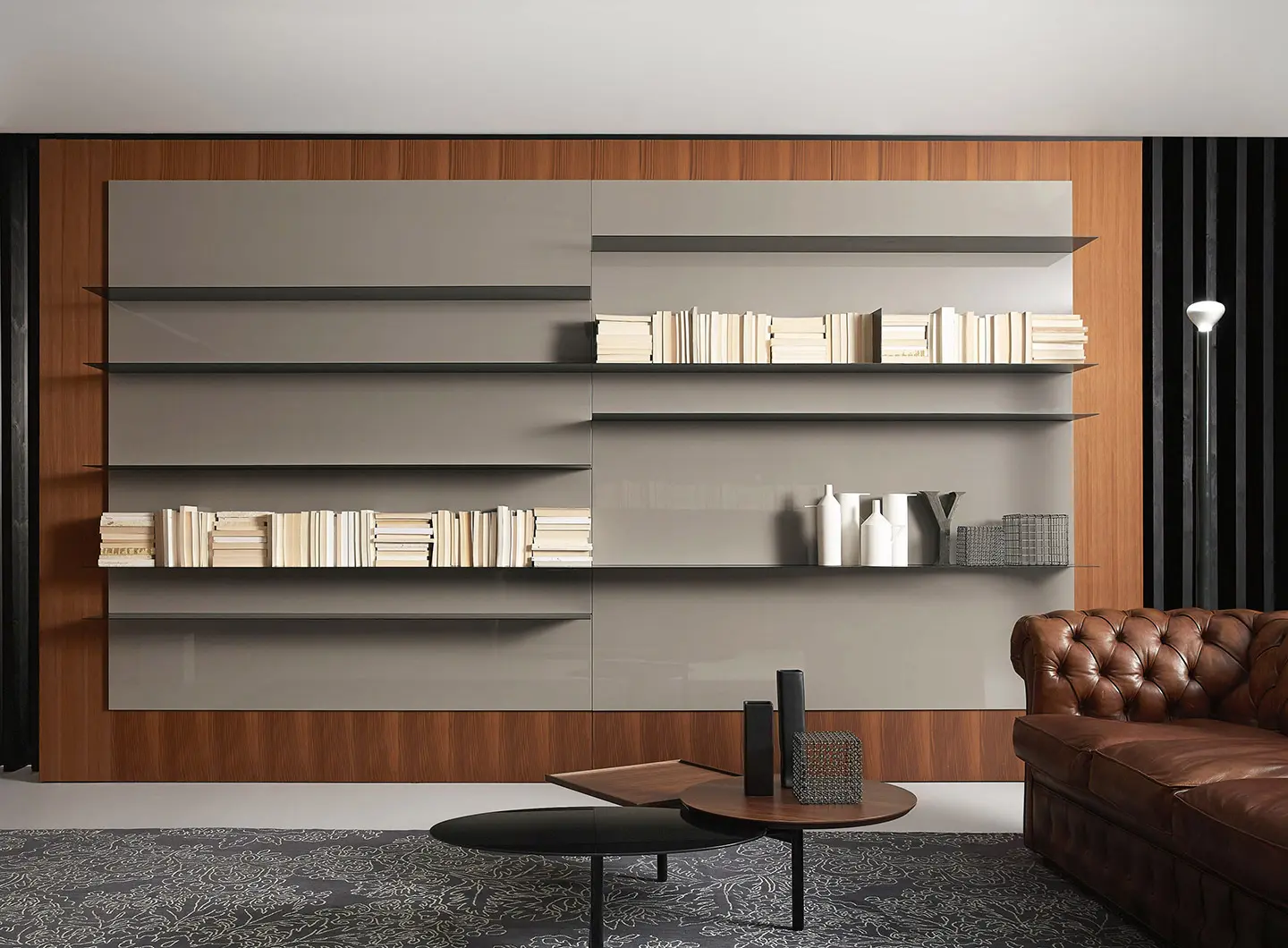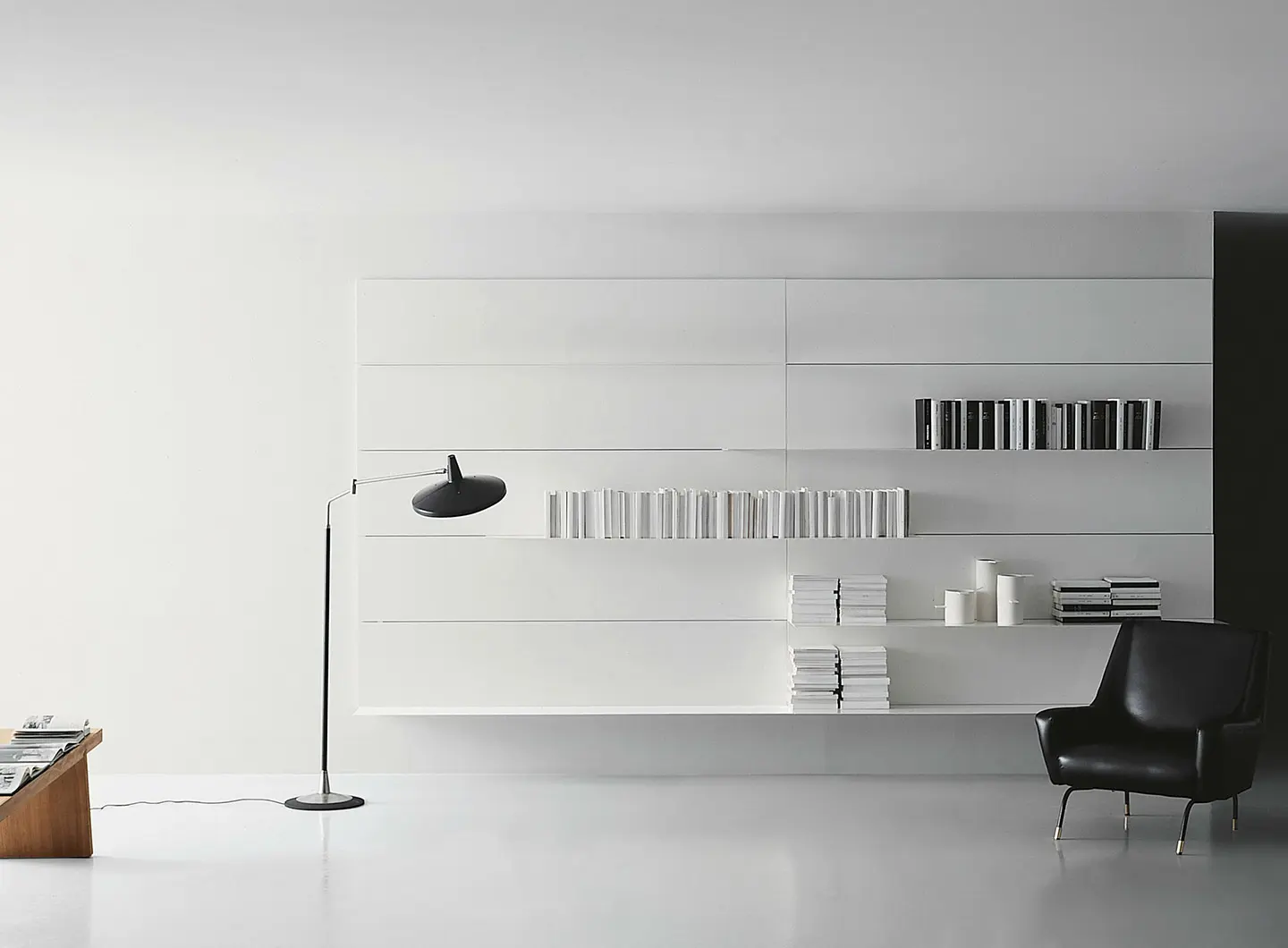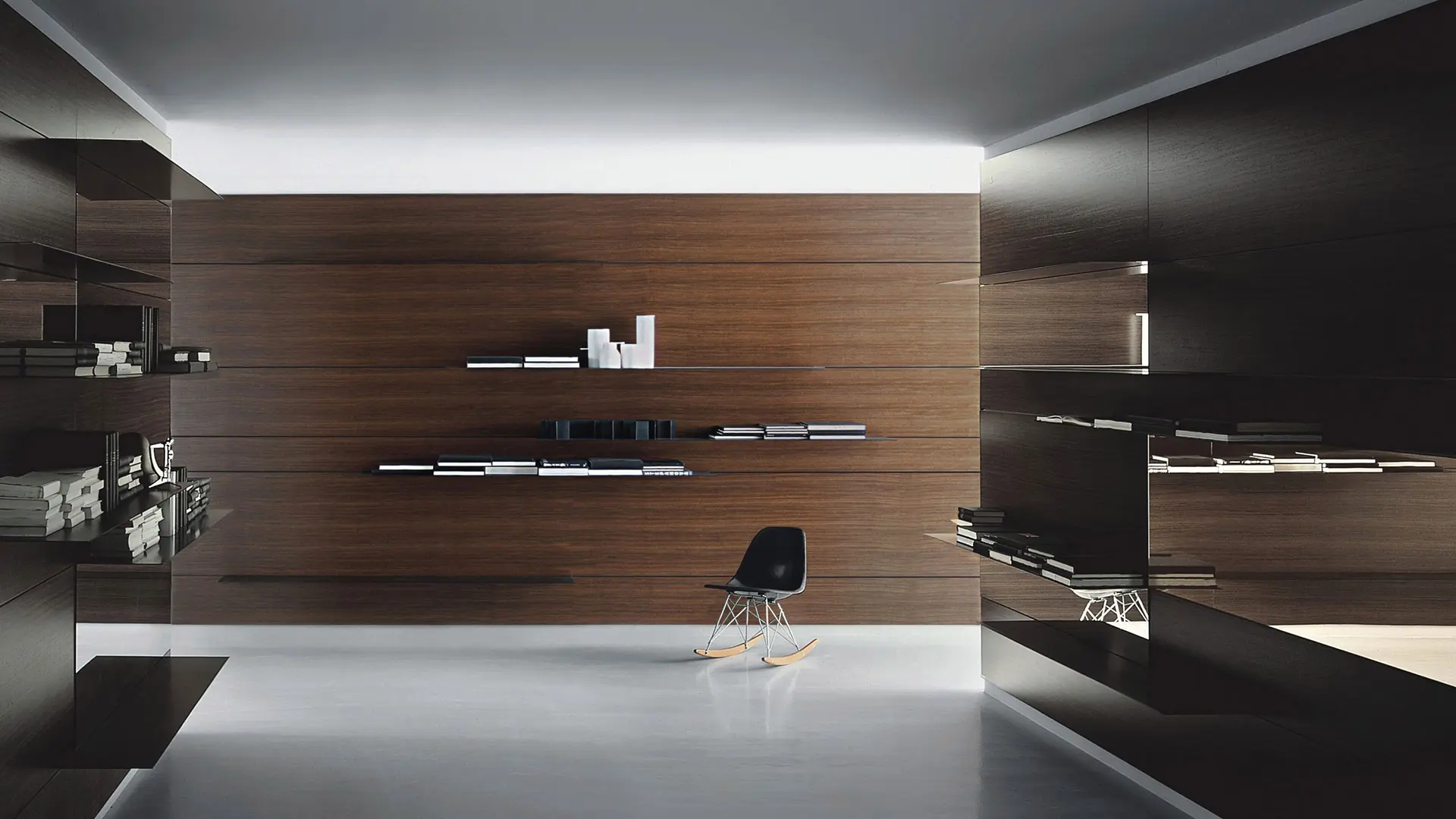 Another peculiarity of Load-it is the possibility to mix it with the Modern system so as to further increase the range of compositions and uses of this very plain bookcase.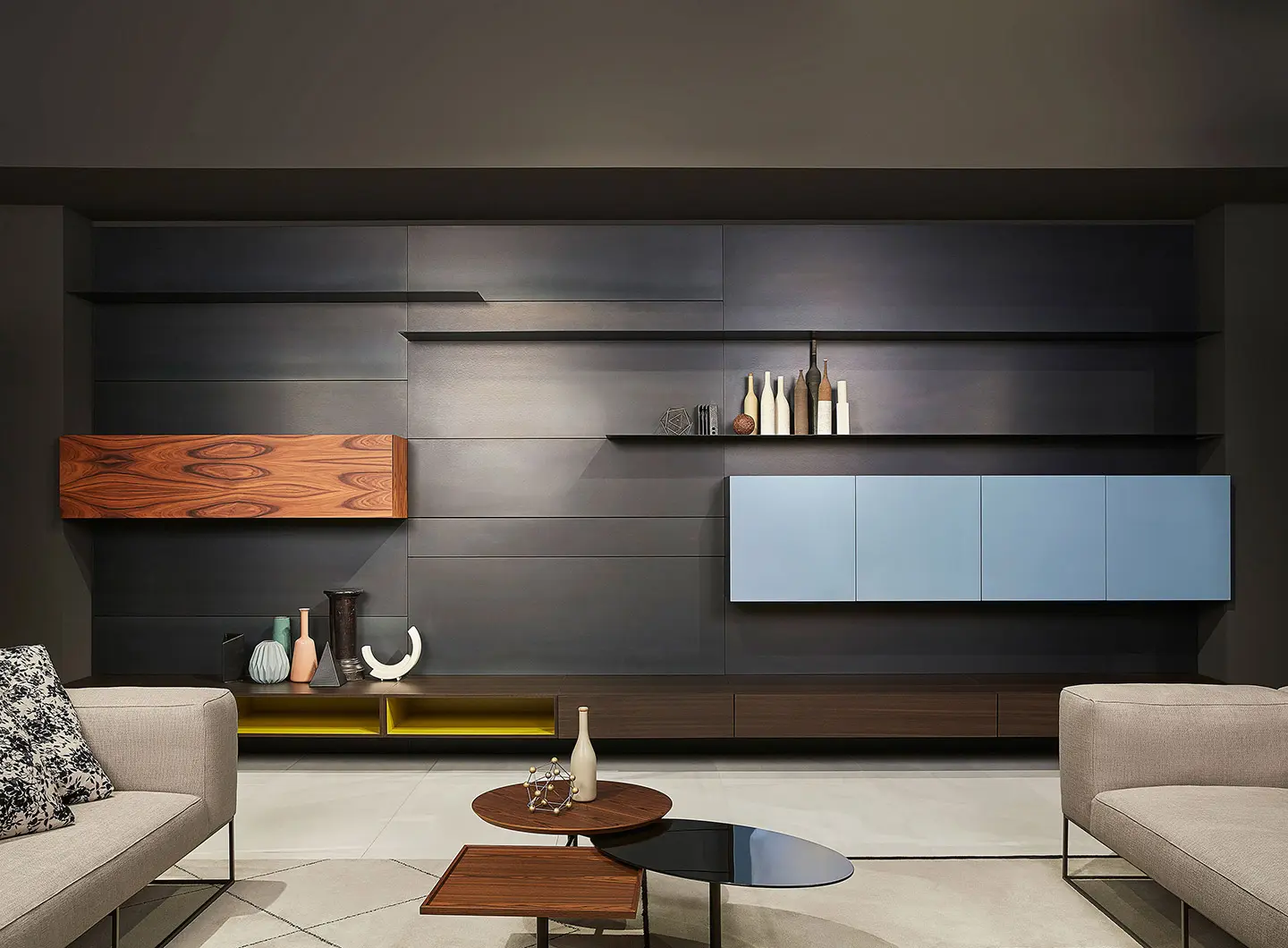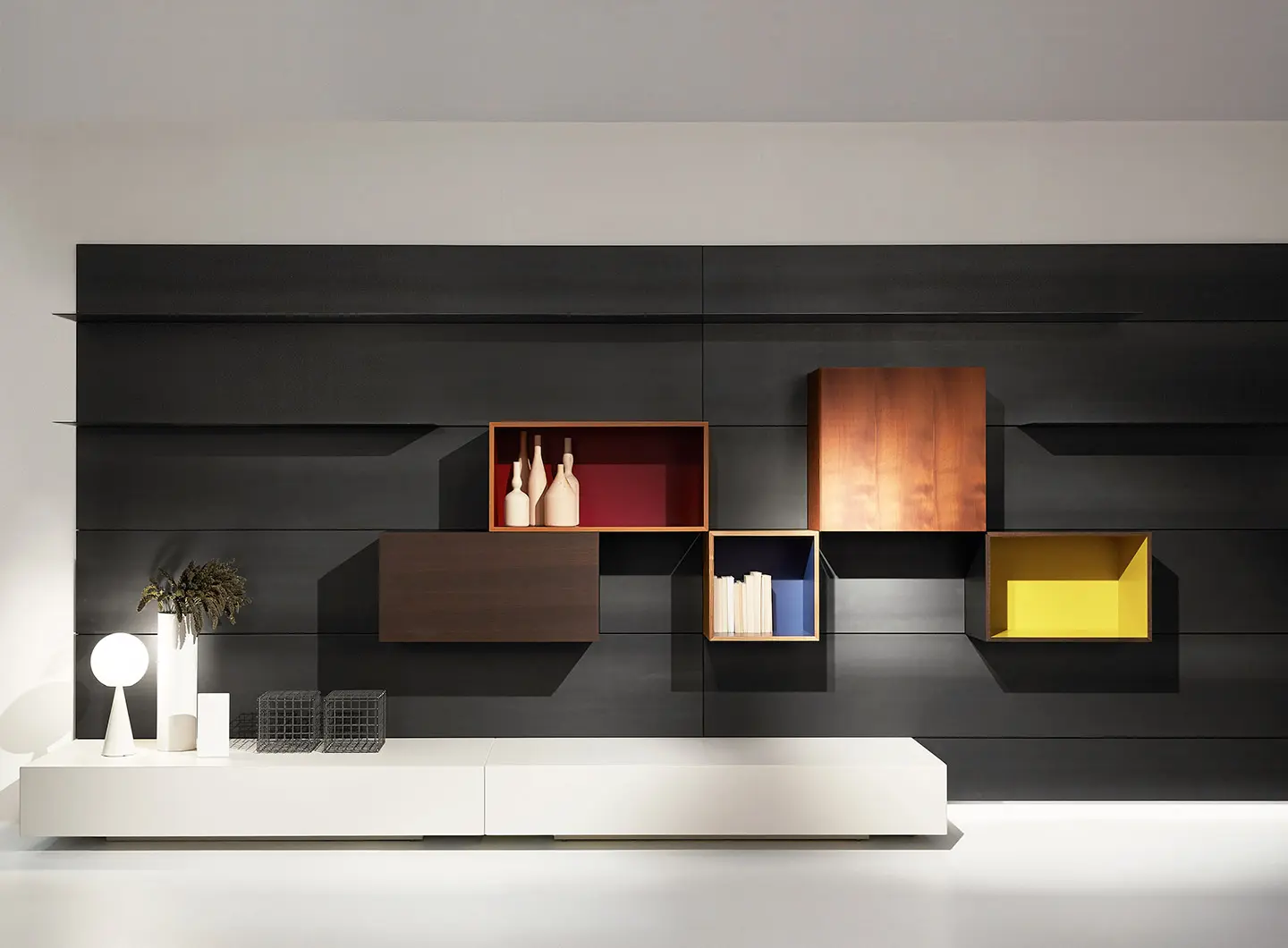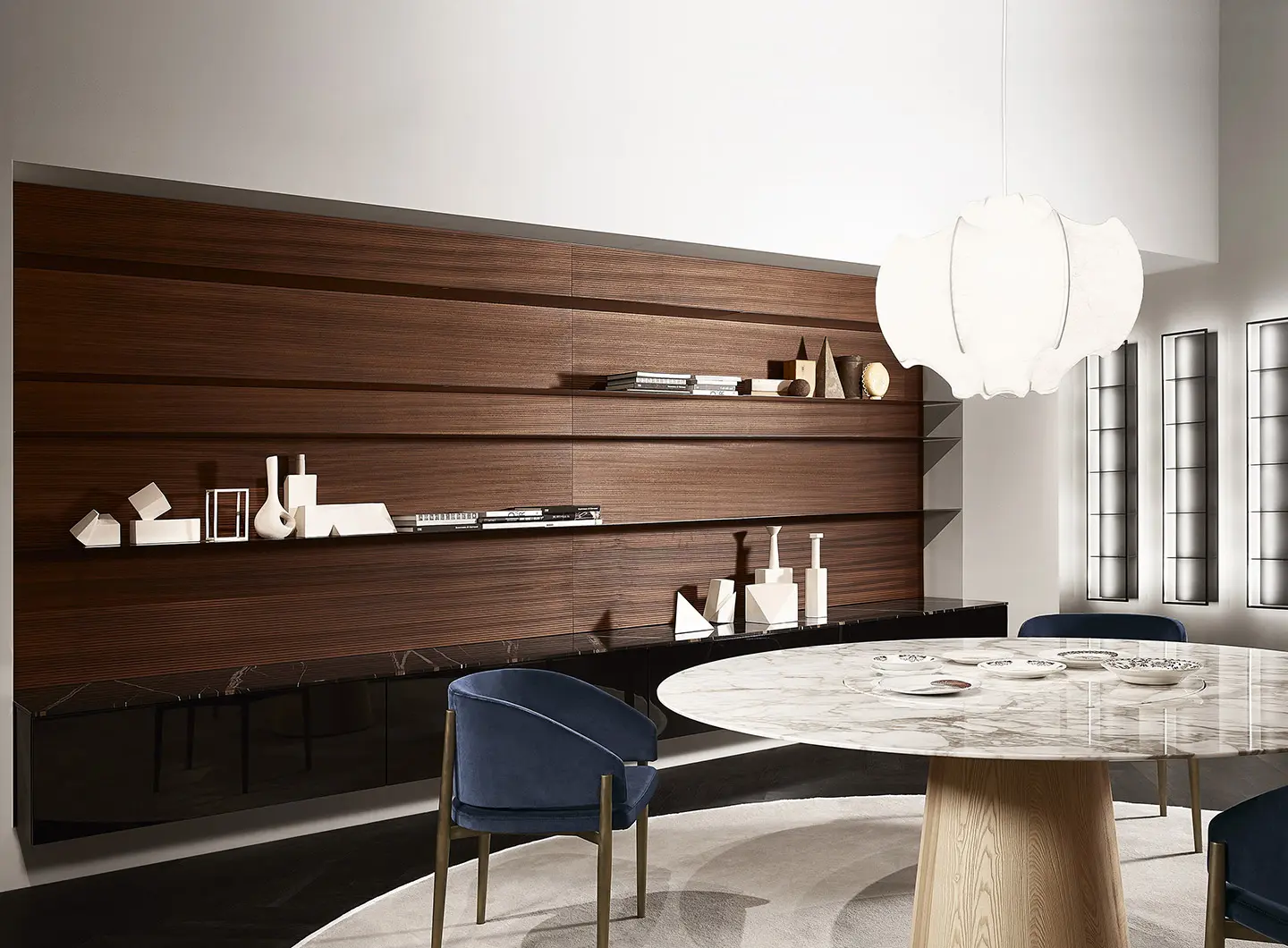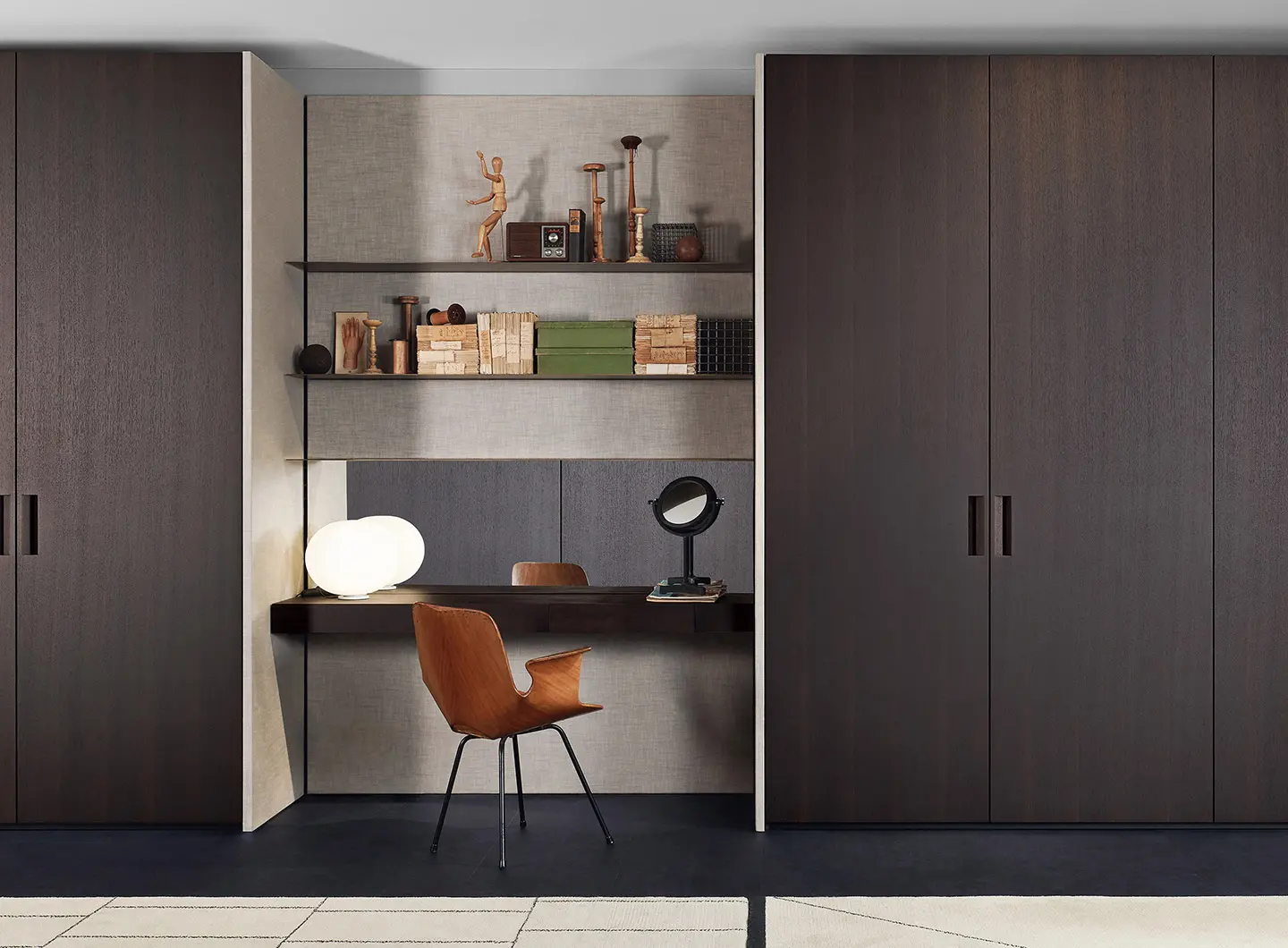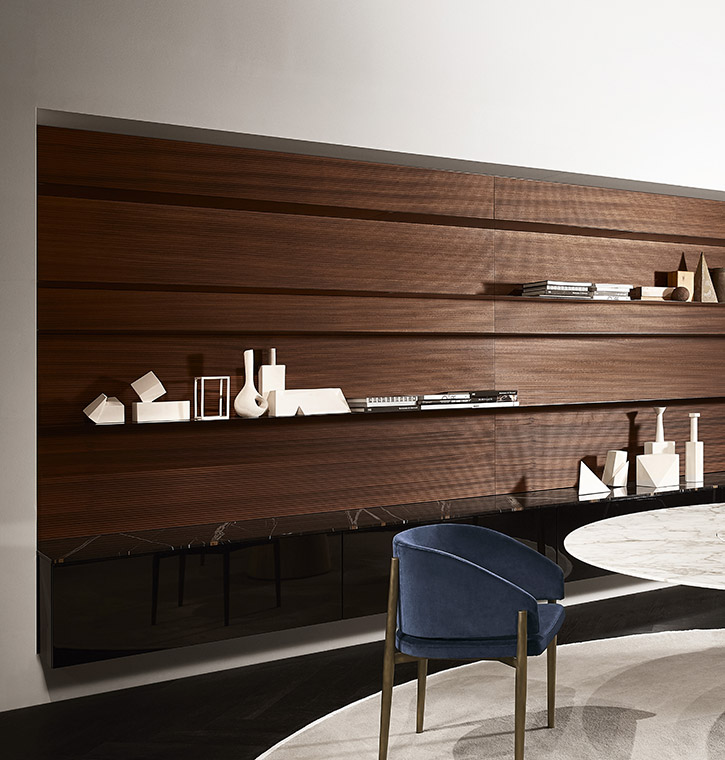 Product description
Load-it is a versatile book shelving system that can fulfill different daily functions. It is made up of thin L-shaped shelves in highly resistant, wax-finished steel, as well as painted in white or in the special burnished brass, porphyry grey or antique red finishes.
The product is completed with wall panels that are available in many customi-zable sizes and in a variety of finishes, ranging from matt and glossy lacquer to the wood types of Porro's Collection, mirror, wax-finished steel, burnished brass, grigio porfido and rosso antico finishes as well as fabric – either one of the selected collection or a special customer's fabric, and to the canneté, natural or black stained.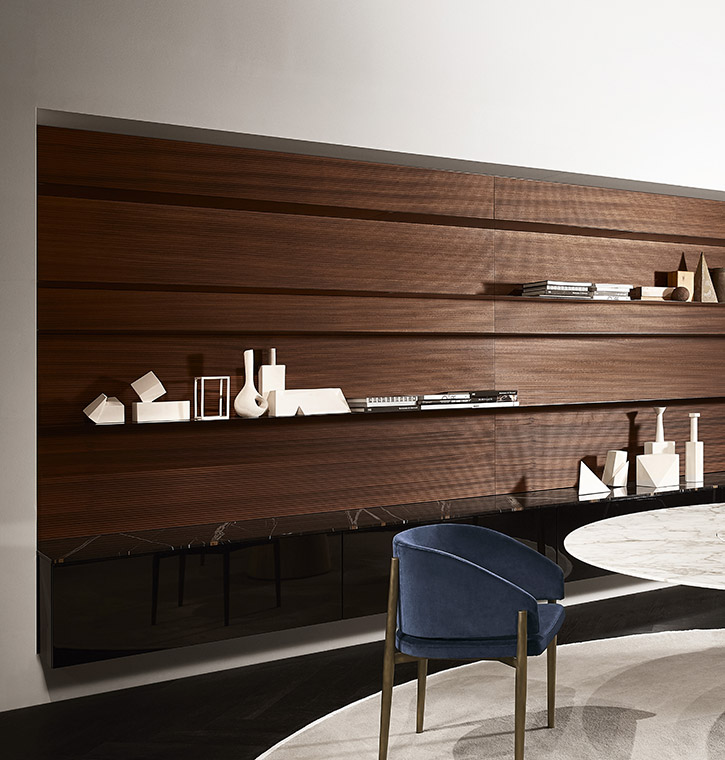 Product name
Load-it bookcase
Materials
Steel, Wood, Brass, Mirror
Dimensions
wall panel:
5 widths 600 - 1200 - 1400 - 2000 - 2400 mm
4 heights 200 - 300 - 400 - 600 mm
shelf:
2 widths 1000 - 2000 mm
Product sheet
Load-it

Collection
Bookshelves

Official website
www.porro.com

BRAND SELECTION
OUR PRODUCTS