Stack e Combo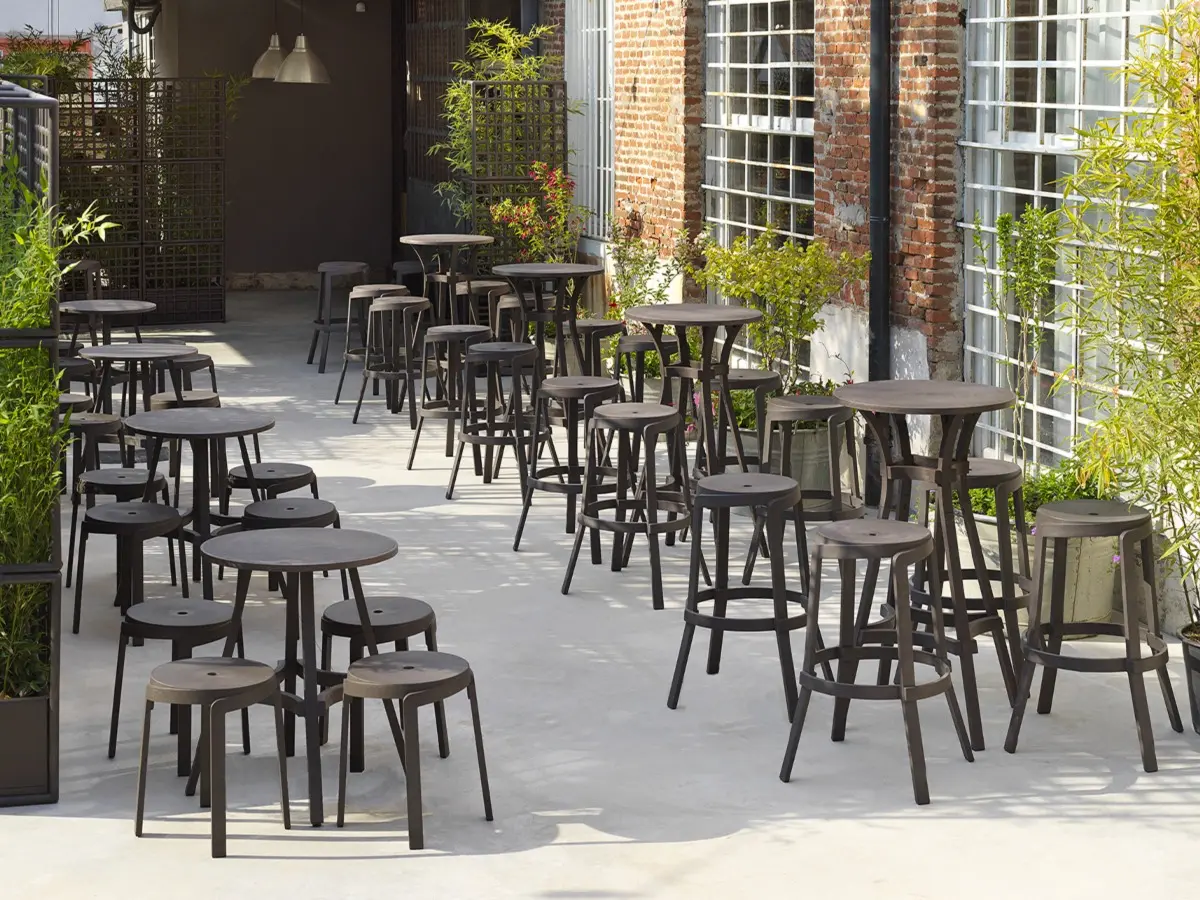 Green, contemporary, unconventional.
100% recycled and recyclable plastic collection.
The colour and texture are the result of extensive research by the company to give regenerated plastic an attractive appearance that is particularly in harmony with outdoor environments. Matt brown, the colour Terra - a name that evokes a bond with and respect for nature of the regenerated plastic products by Nardi - features an exclusive, pleasantly rough texture. The presence of subtle streaks, not perfectly uniform, makes each piece of furniture unique and unrepeatable, different from all others. The outcome is a product with excellent physical and technical characteristics and extremely pure and textured aesthetic appeal, just like earth ('terra').
Stack and Combo belong to the Regeneration industrial programme by Nardi, which uses regenerated plastic to produce outdoor furniture.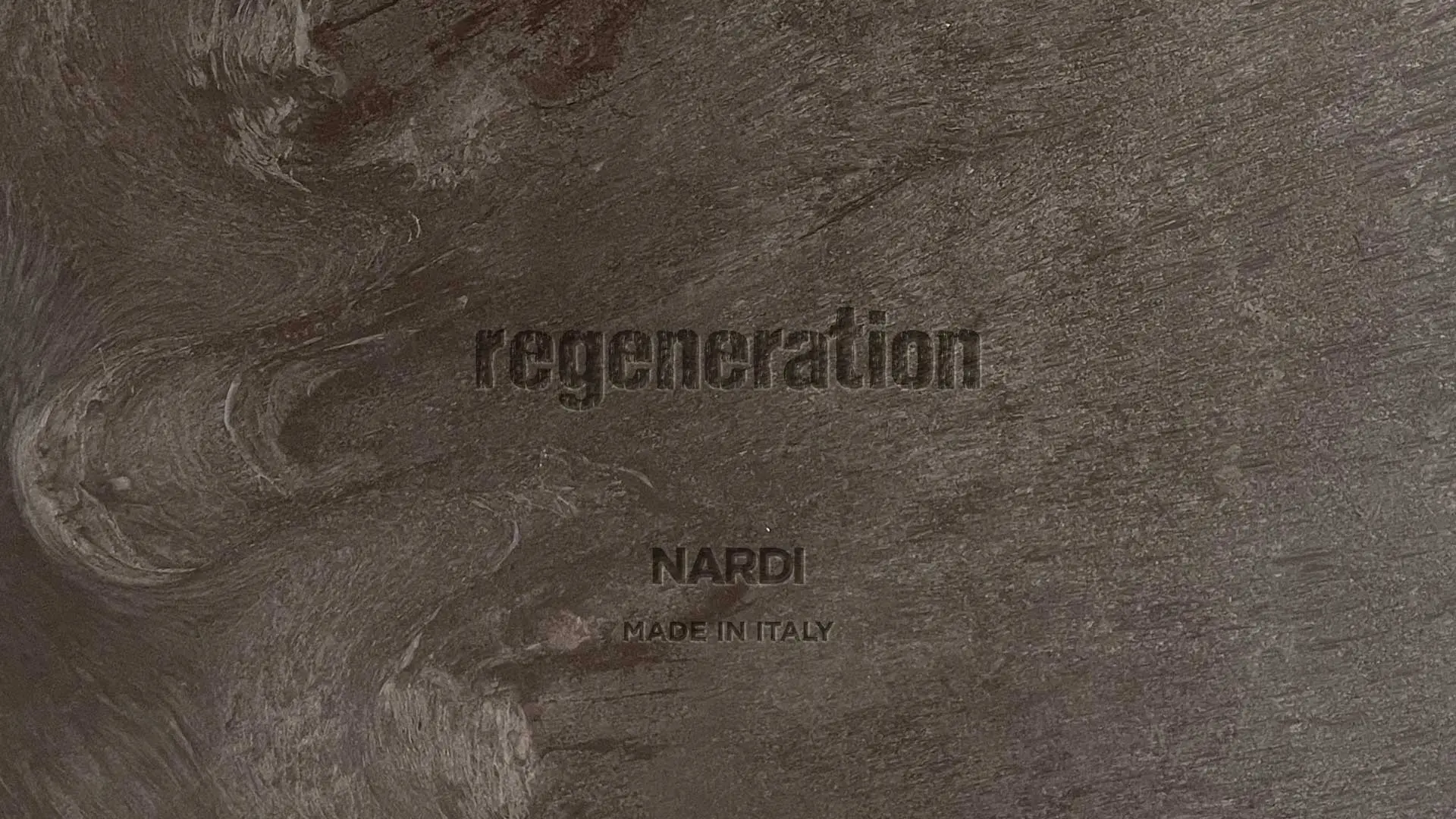 Stack has an innovative spiral design that allows one stool to be stacked on top of another. Raffaello Galiotto comments, "The spiral design is not a mere aesthetic whim, but the search for a shape that perfectly meets the need for rotational stacking, going beyond the classic design of the outer strip." The hole in the centre of the seat makes it easy to move and allows water to drain away. Lightweight and practical to move, it comes in two versions with different seat heights: Mini and Maxi.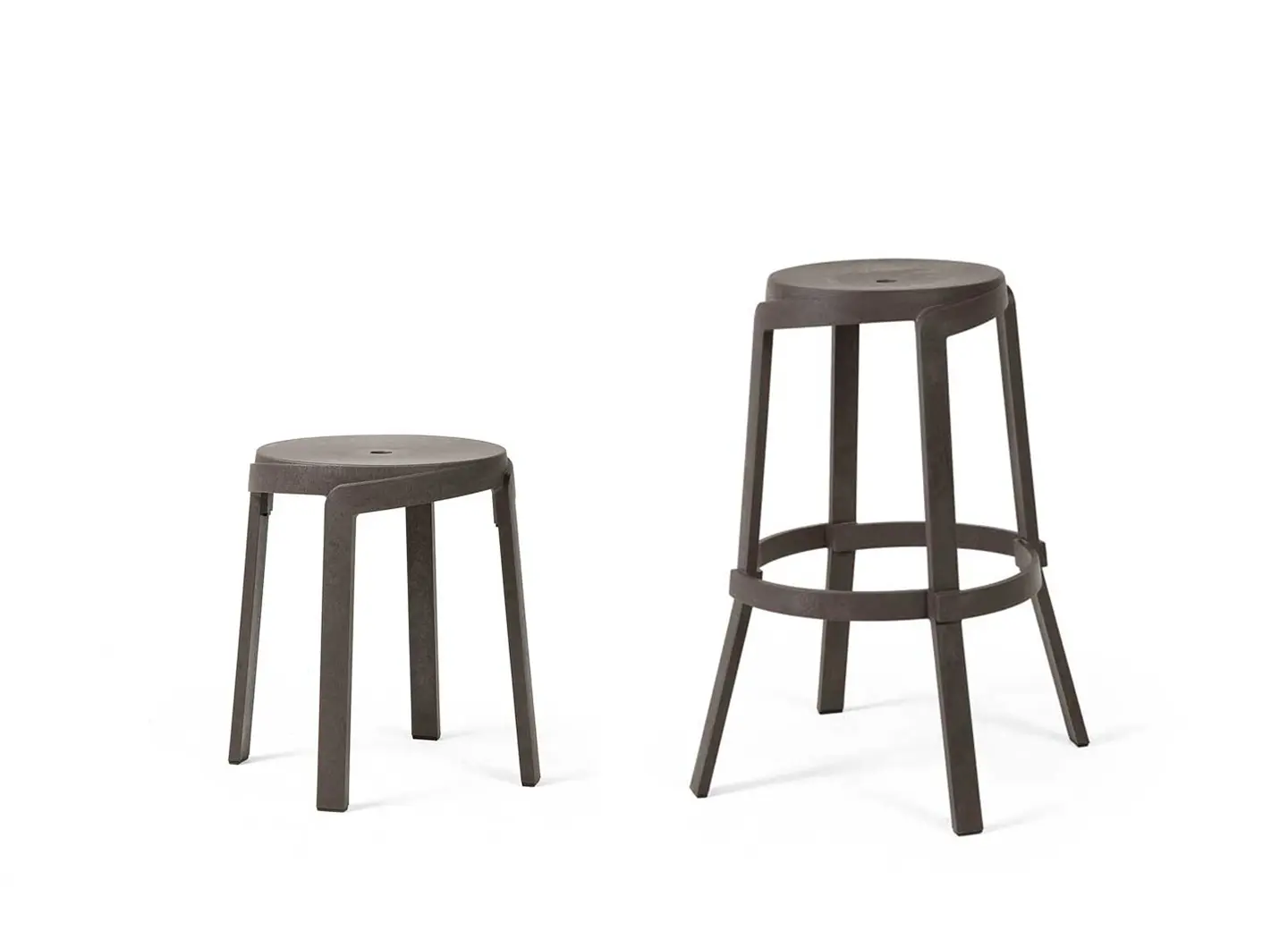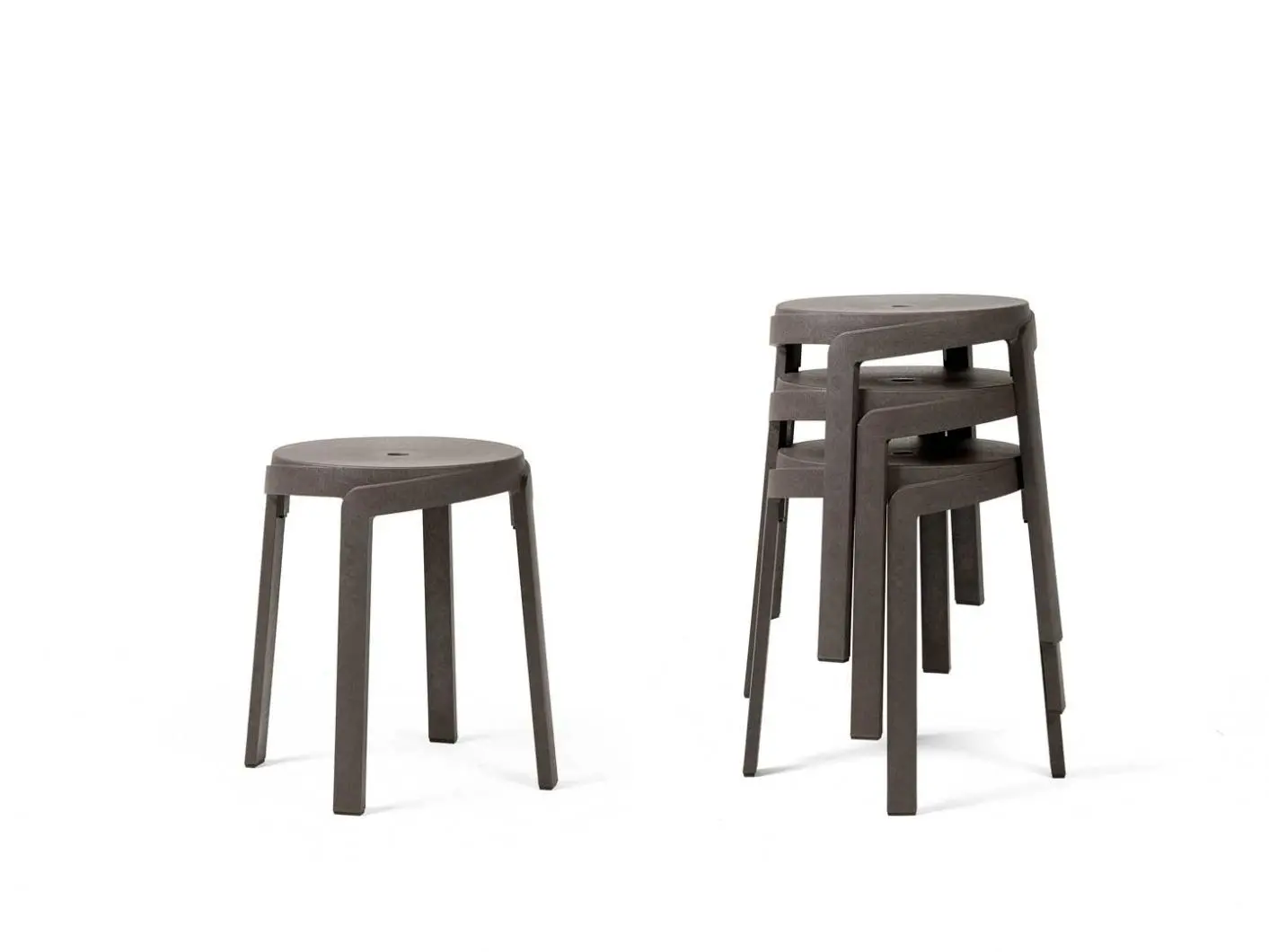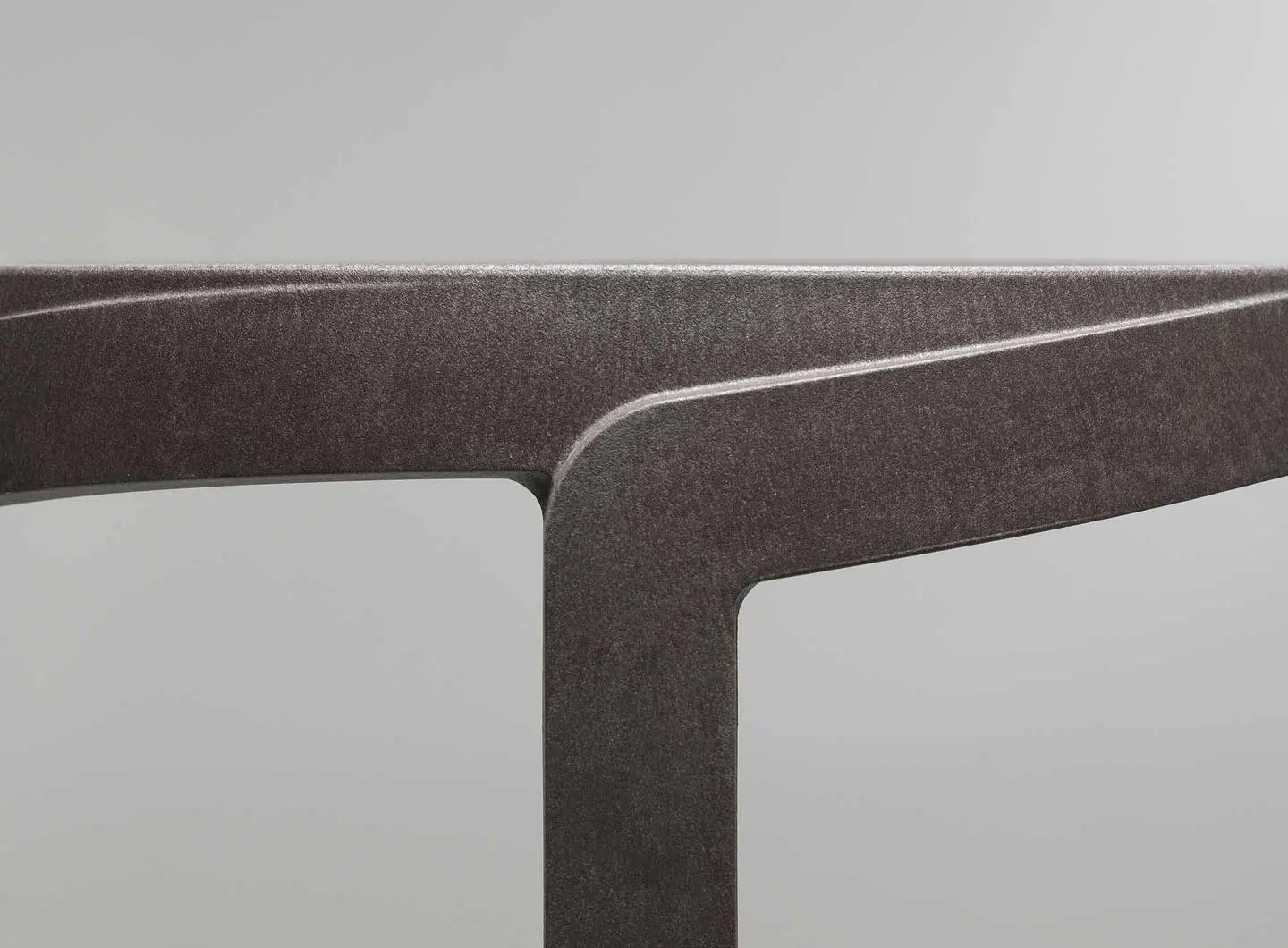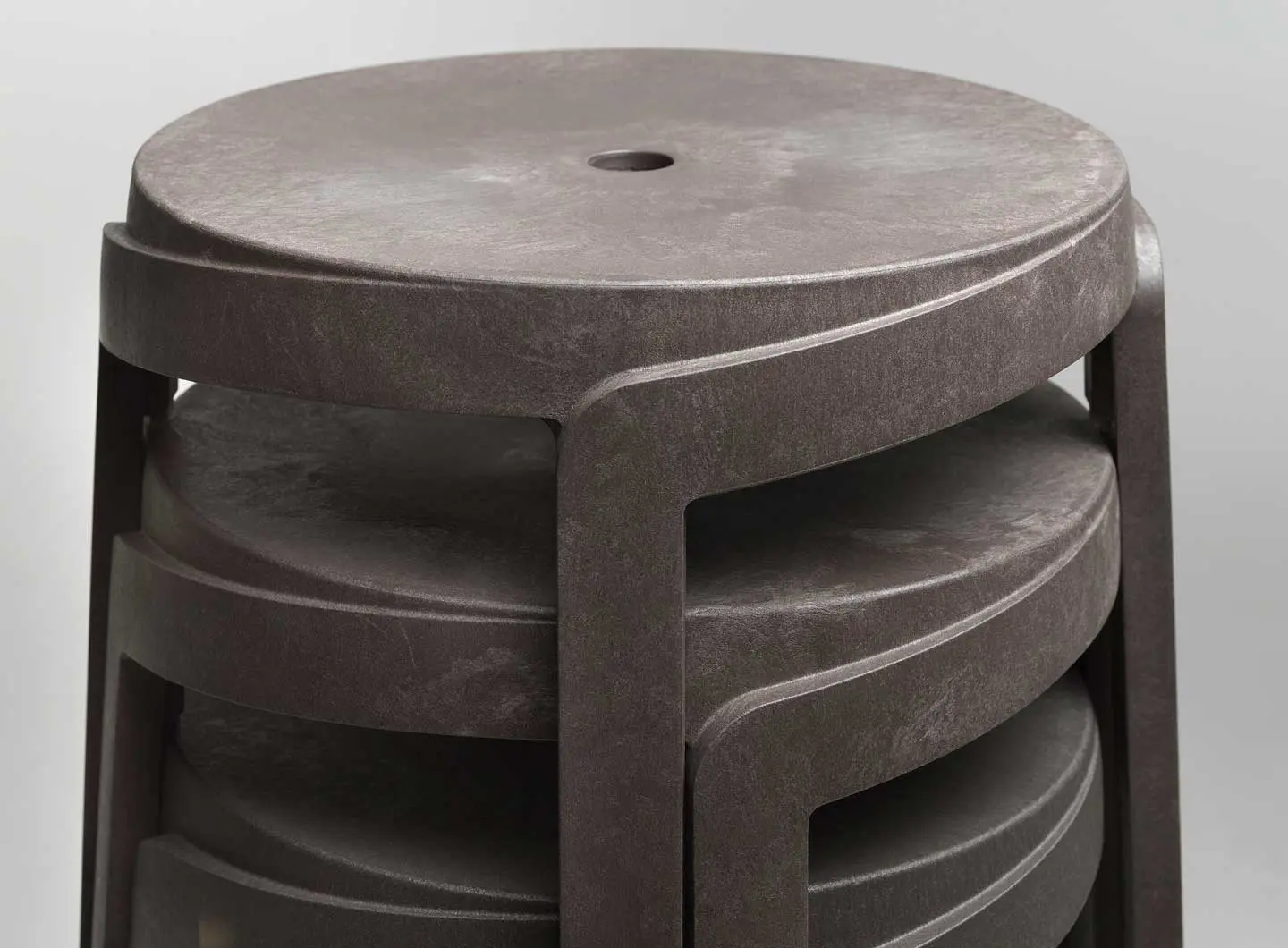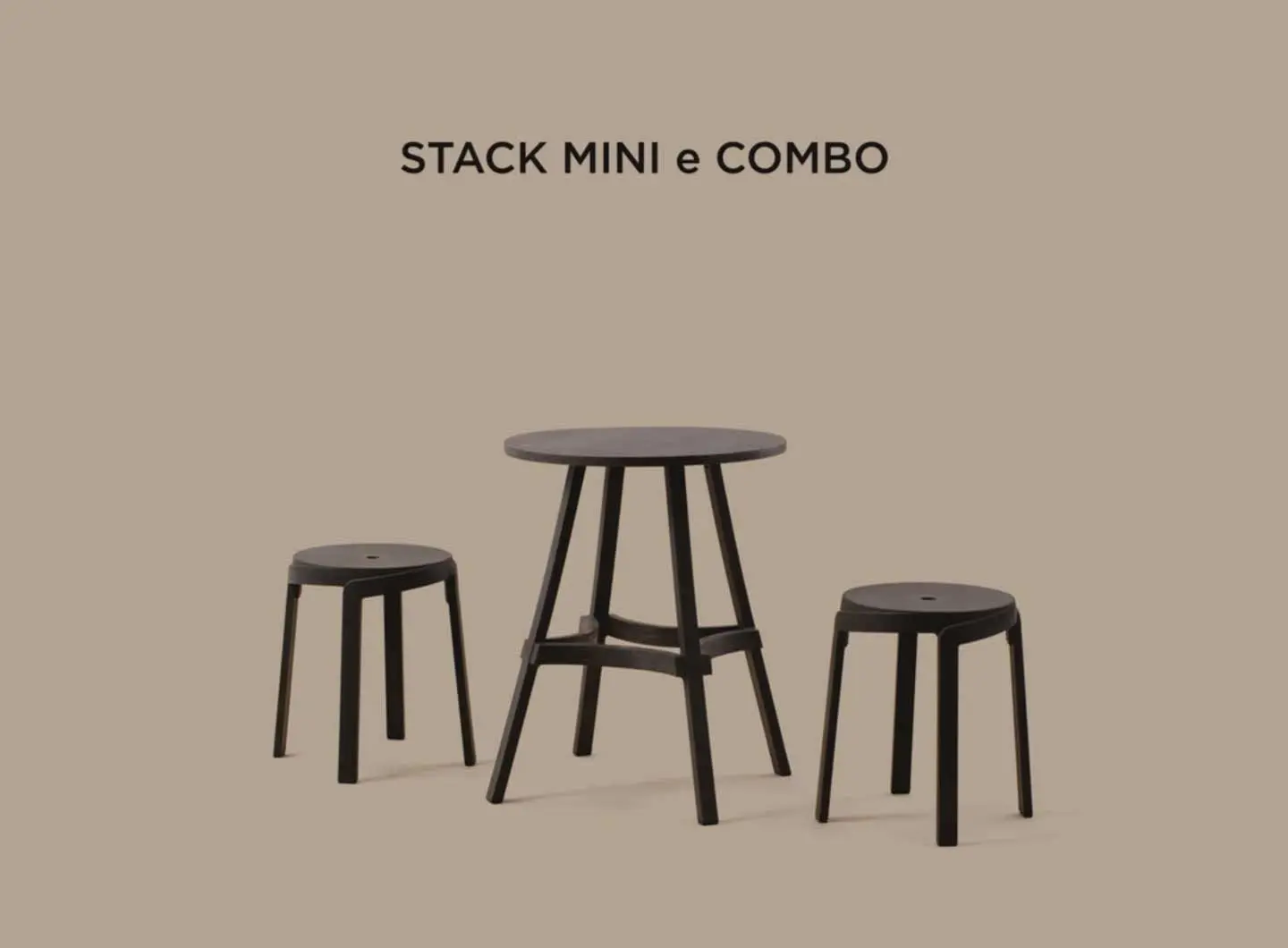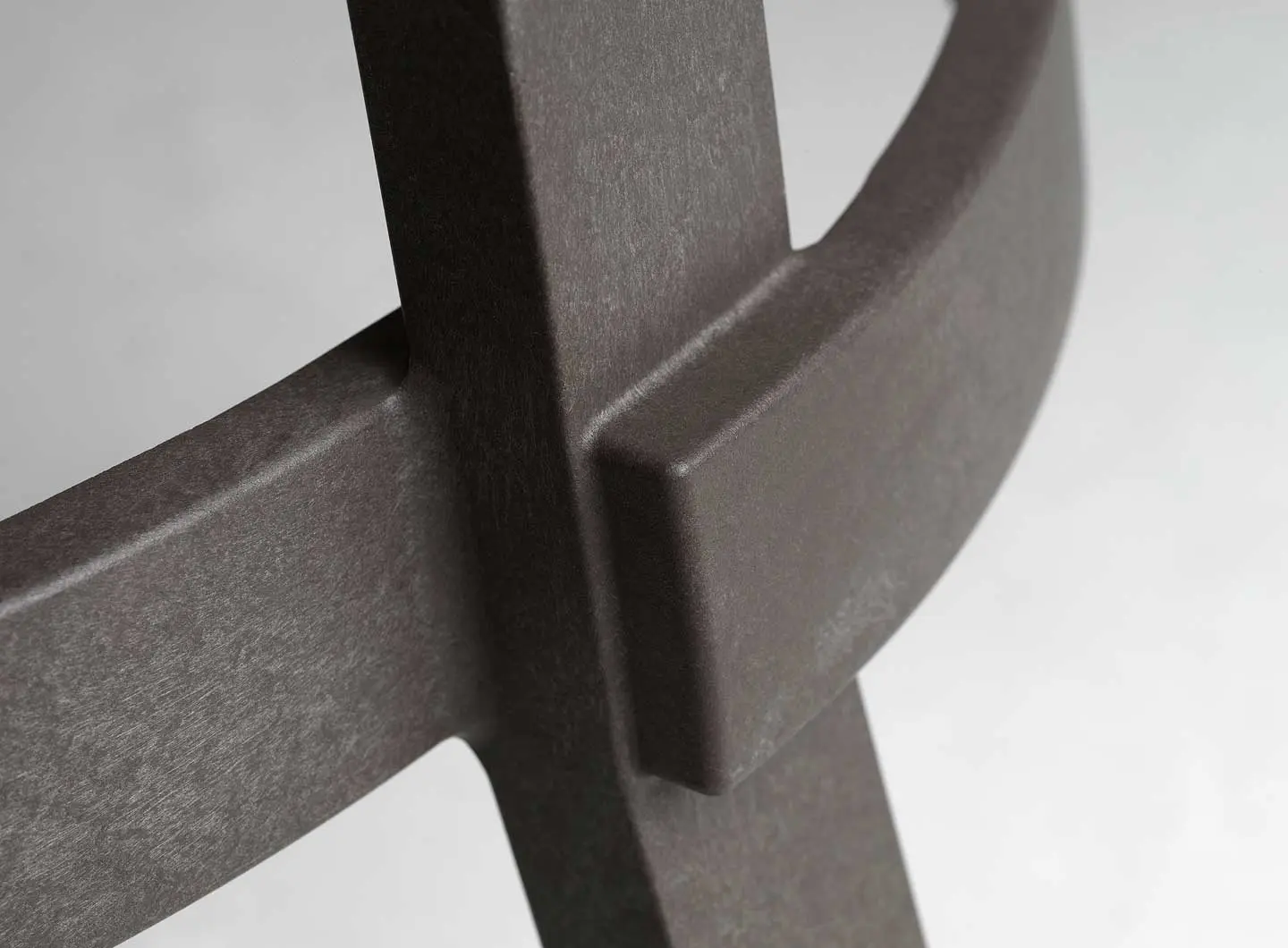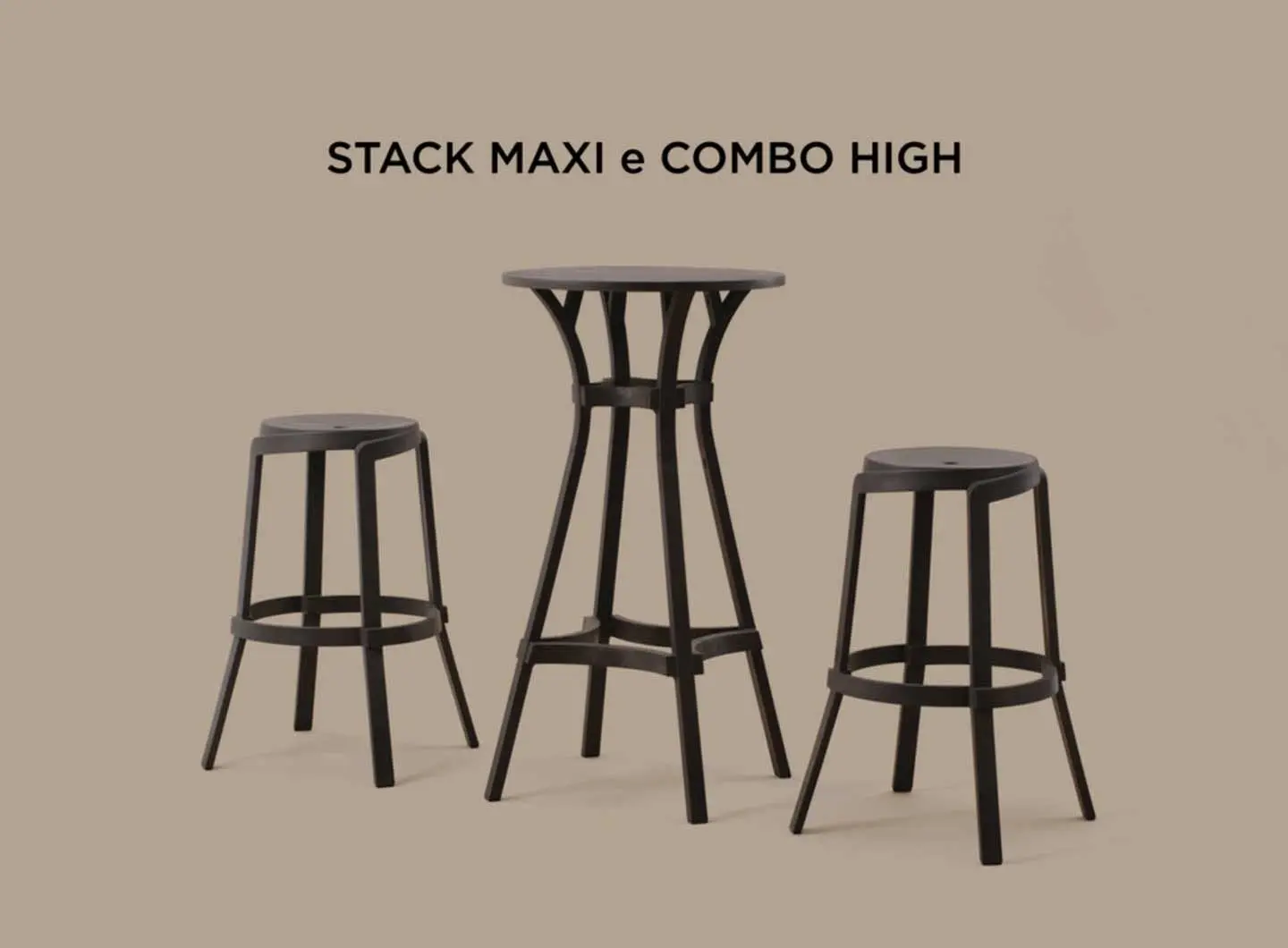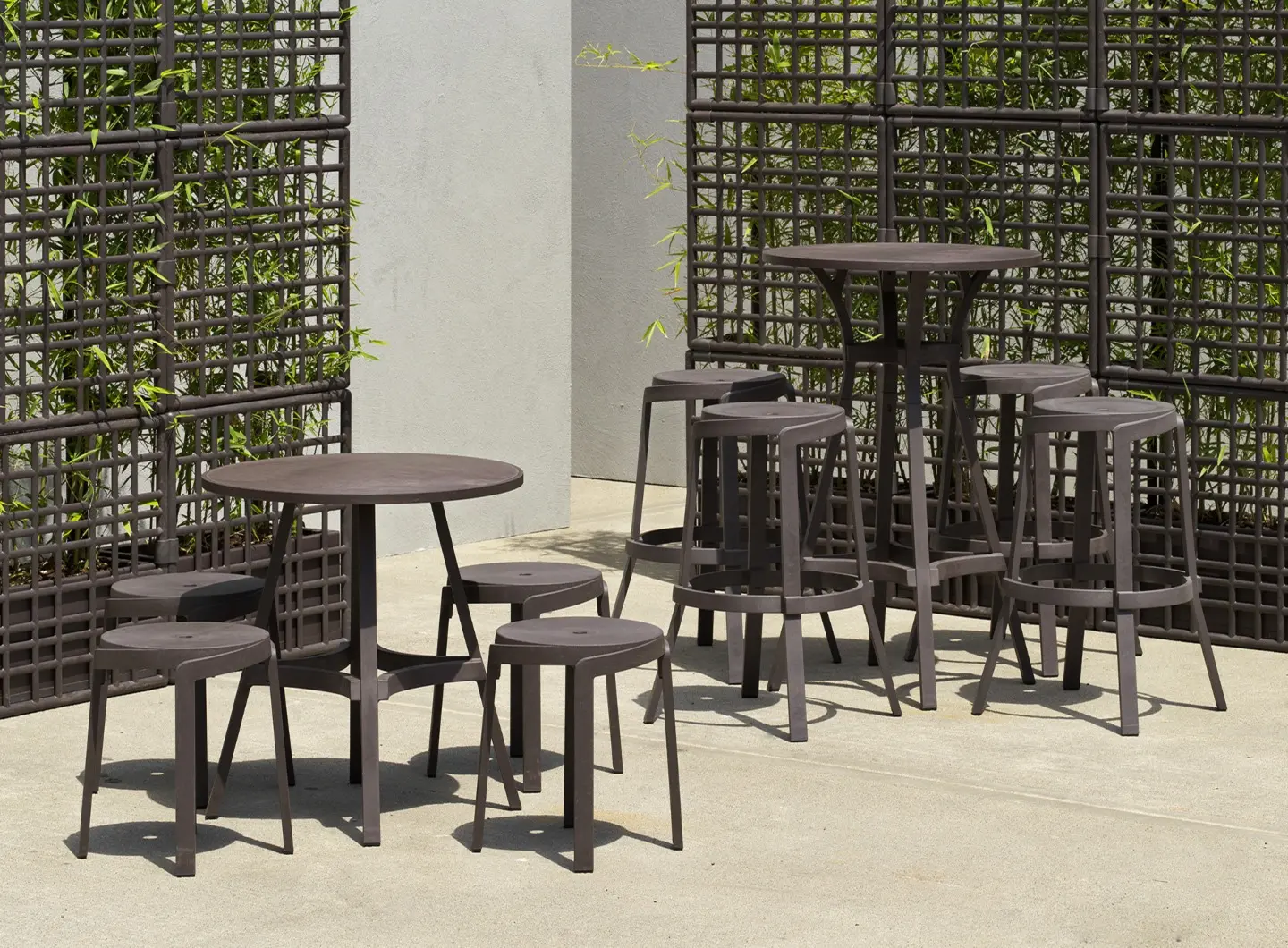 Combo, instead, is a table featuring straight lines and a round top. It can be transformed into a high table (Combo High) by adding an extension. The top, which fits mechanically into the base, is also made of 100% recyclable regenerated polypropylene, thanks to a new technology researched by Nardi that allows perfect flatness and intensive use over time.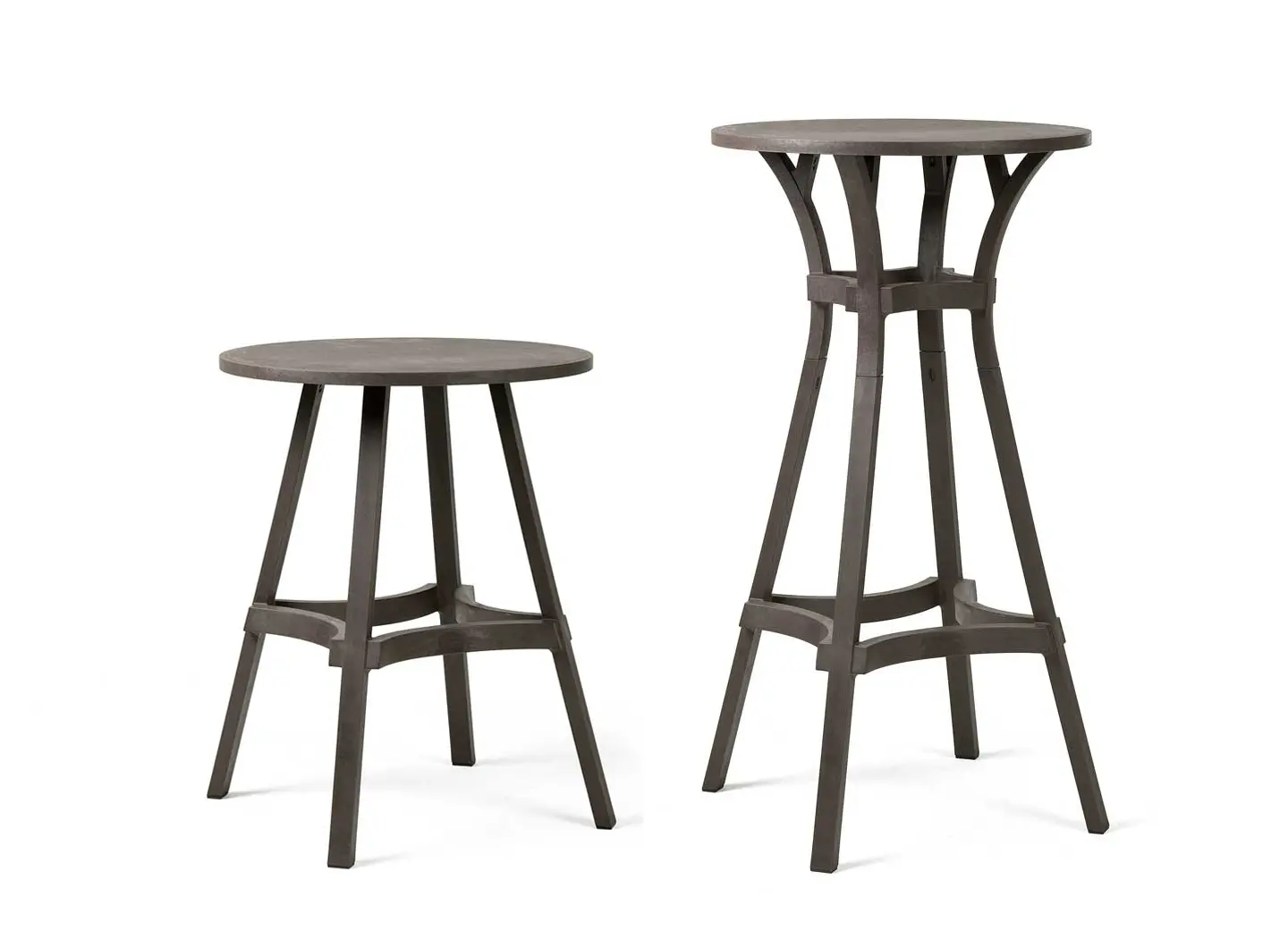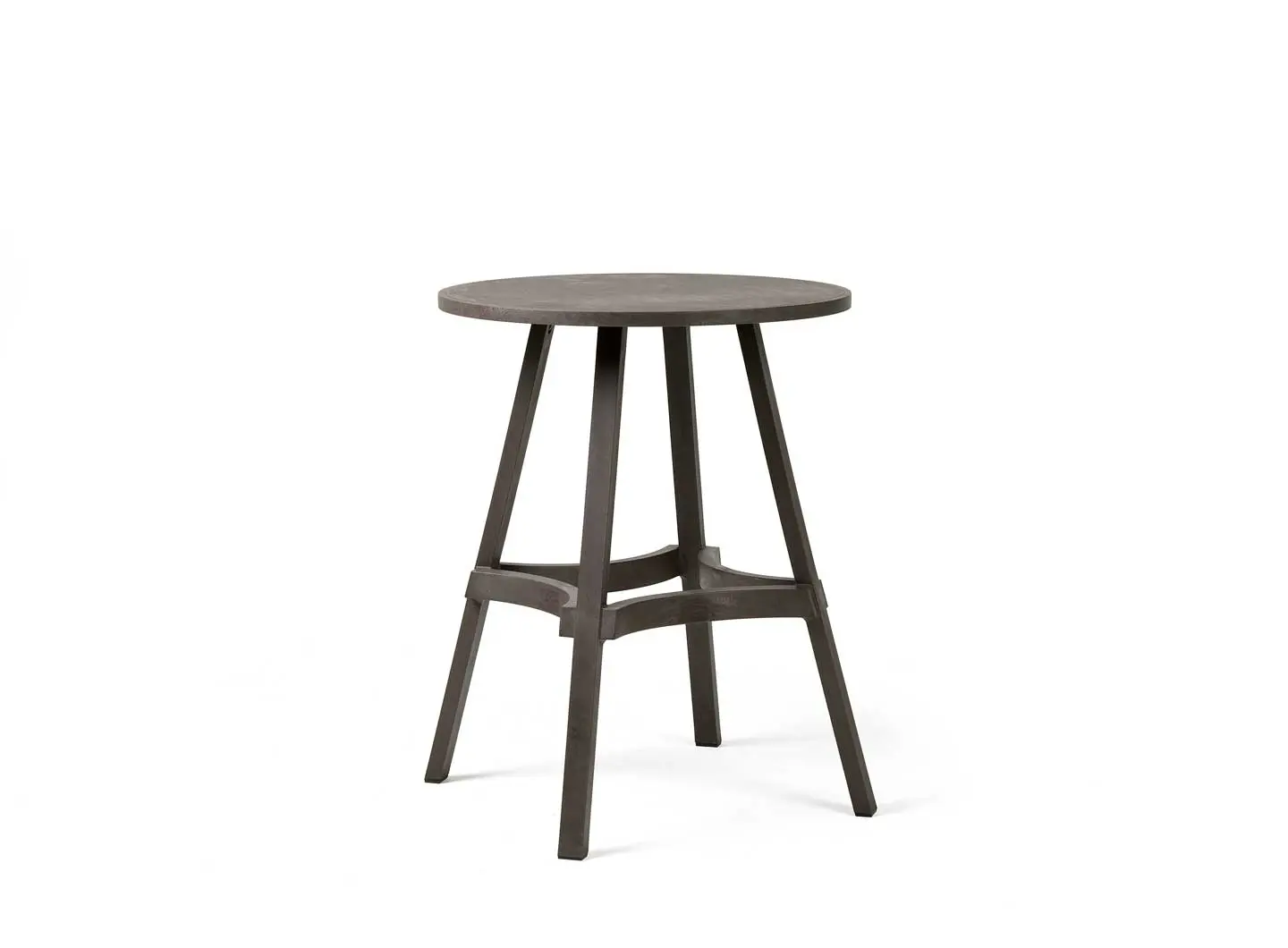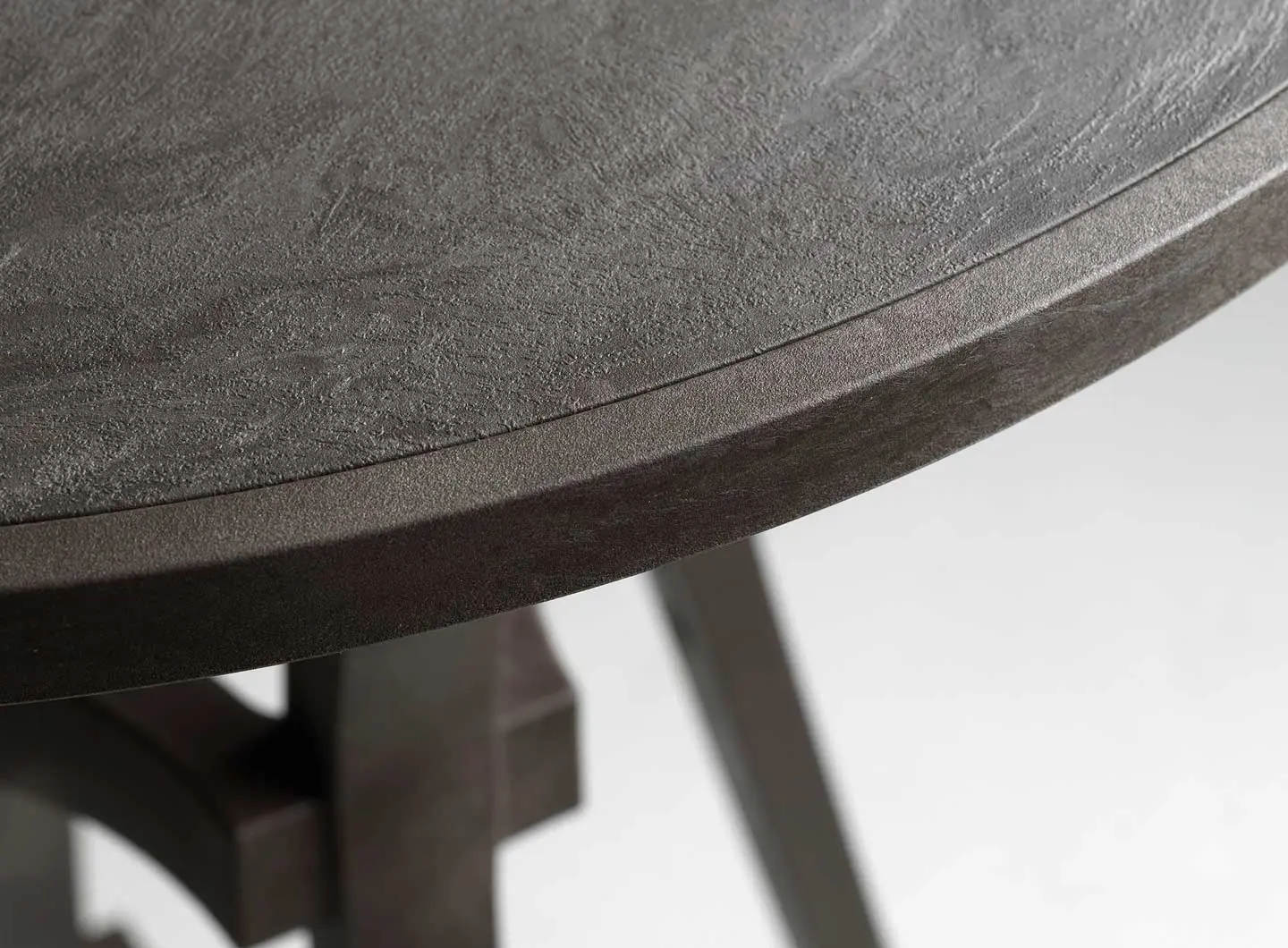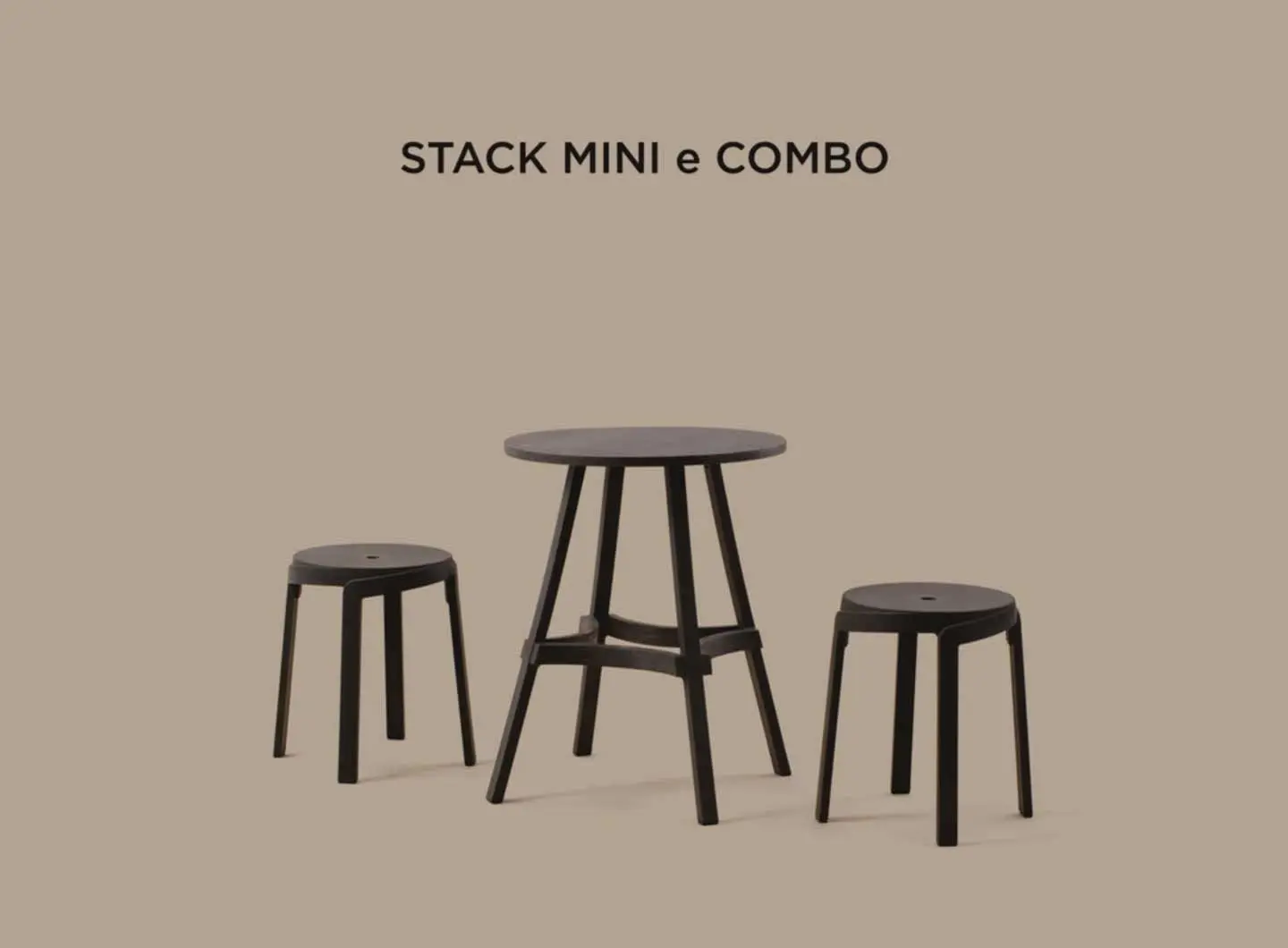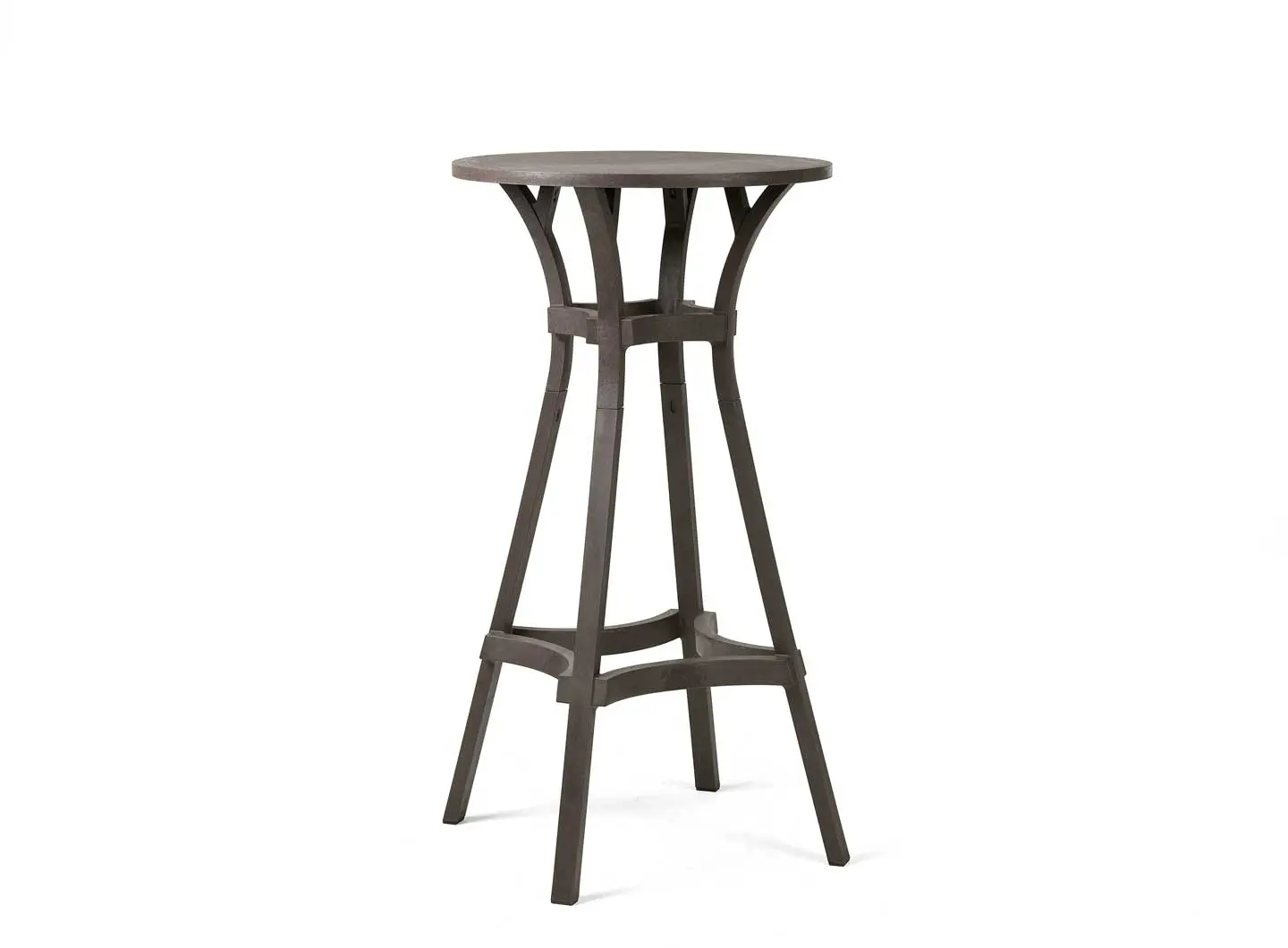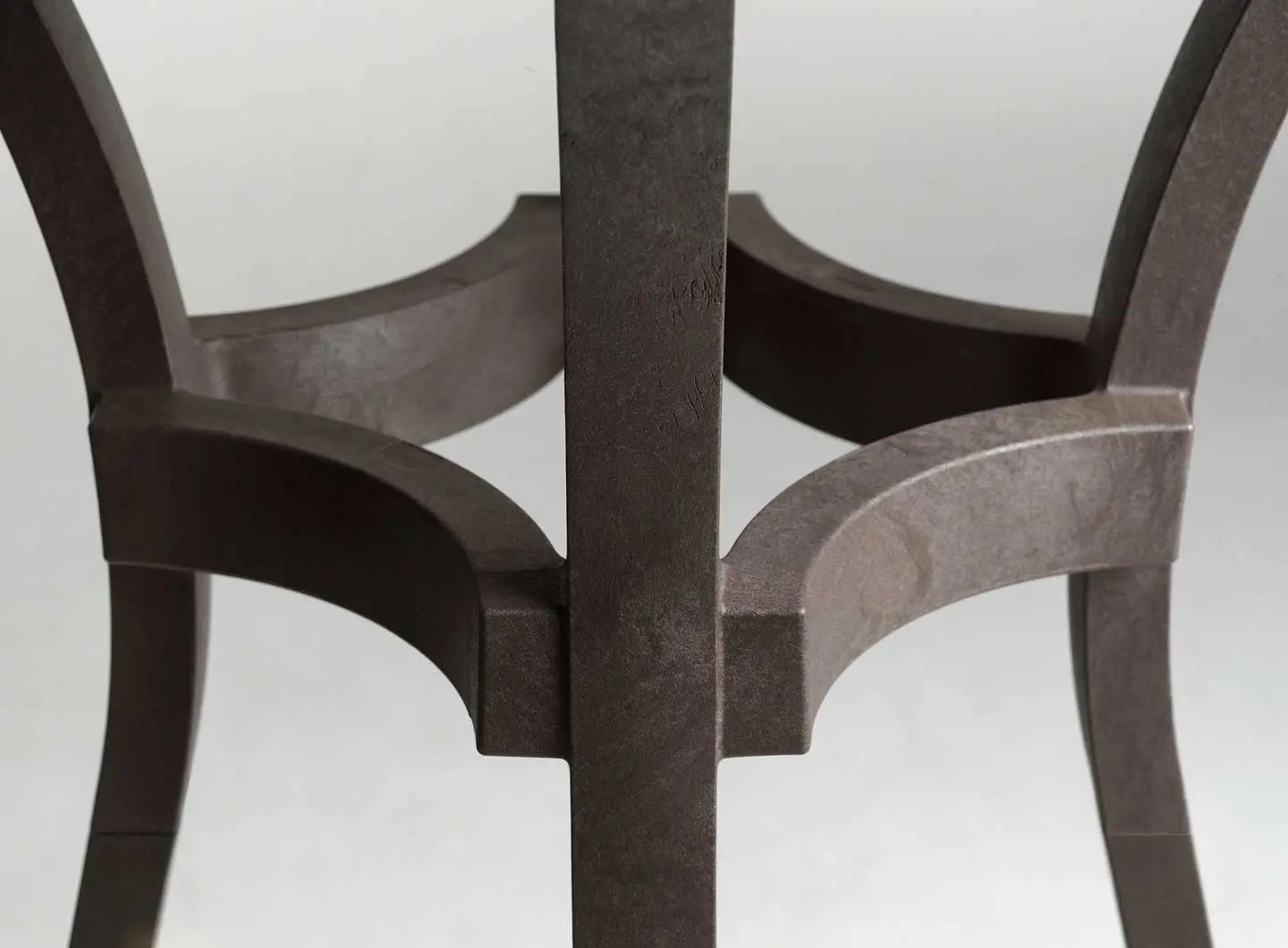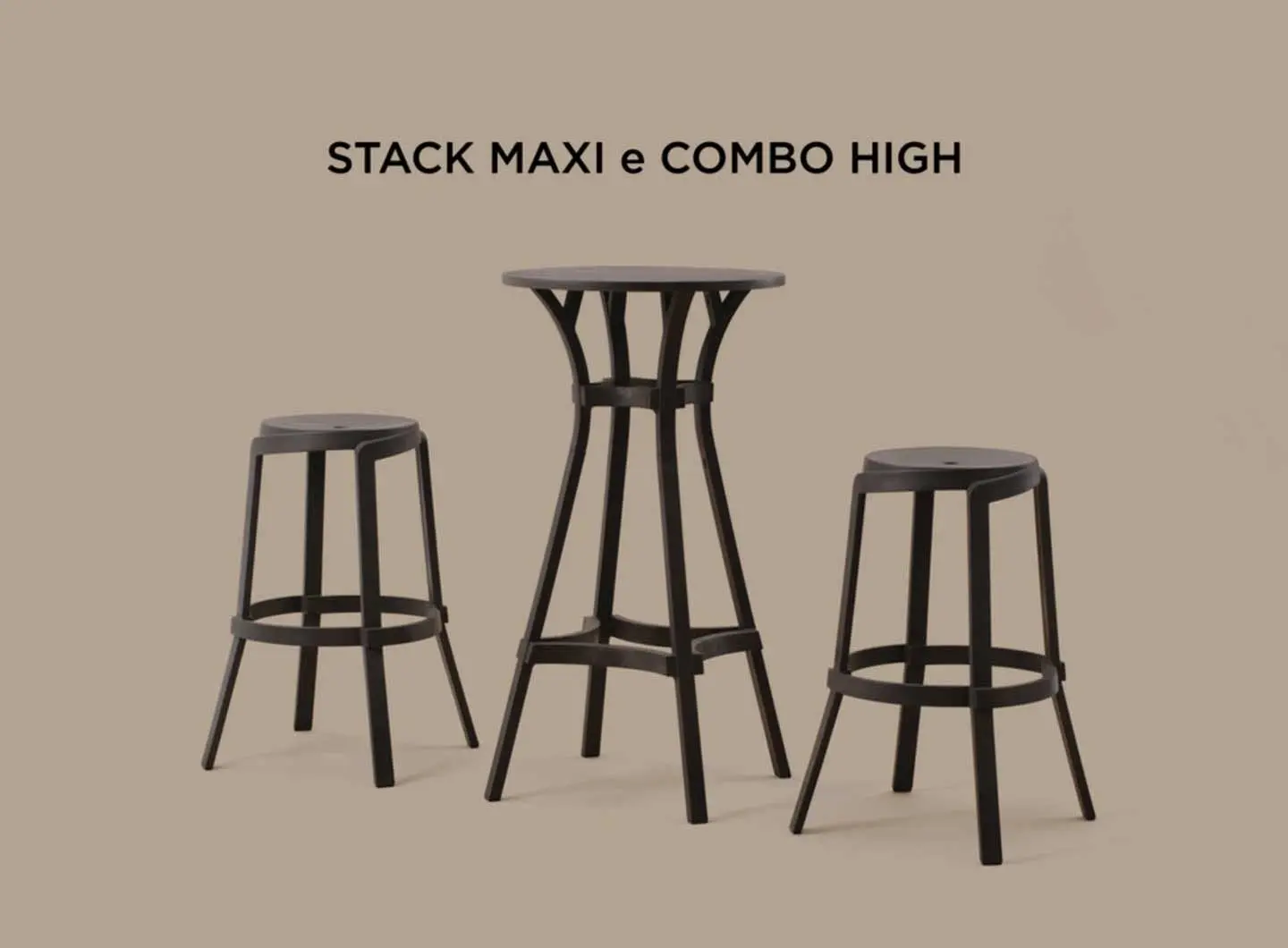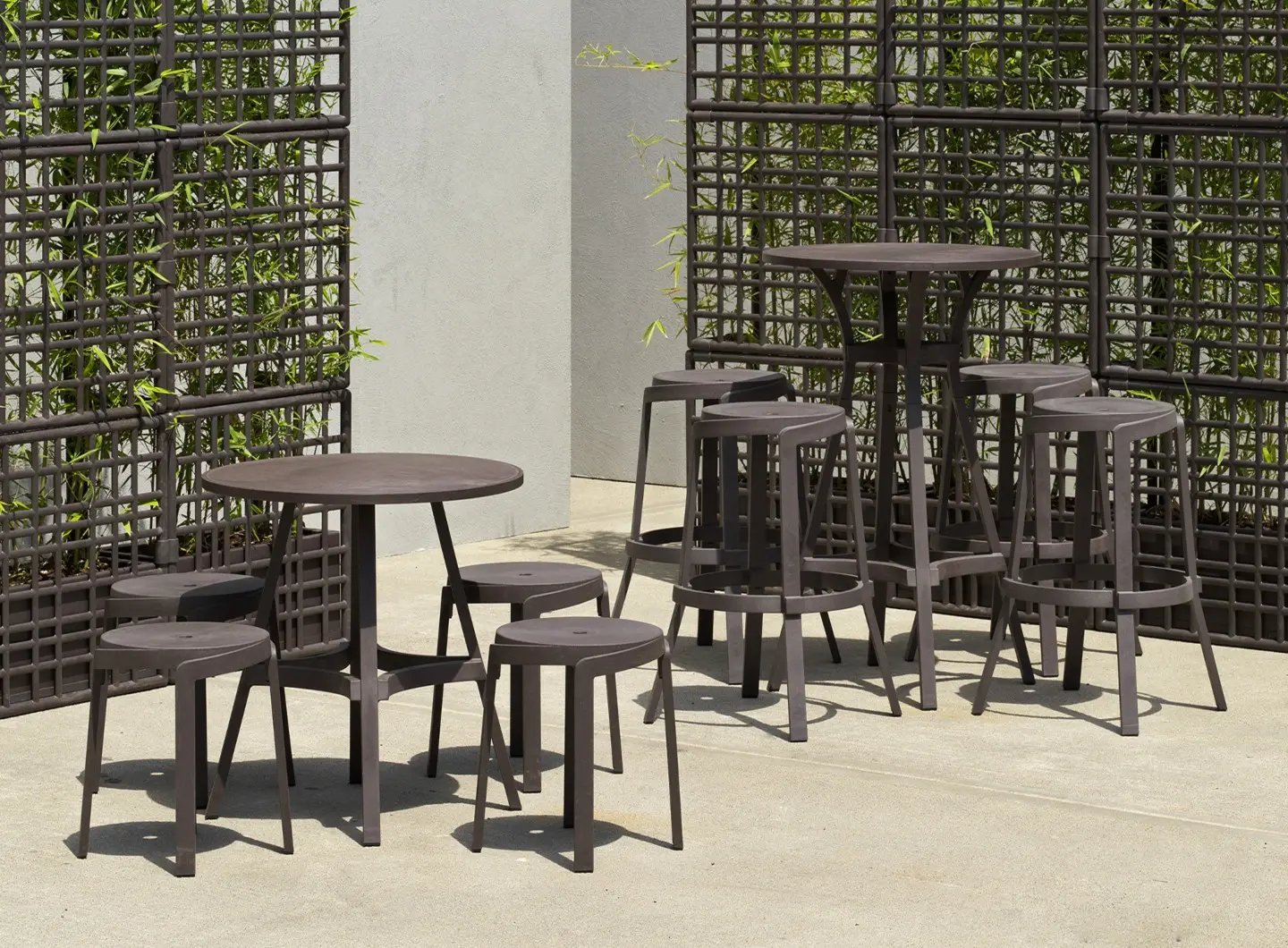 Designed by

Raffaello Galiotto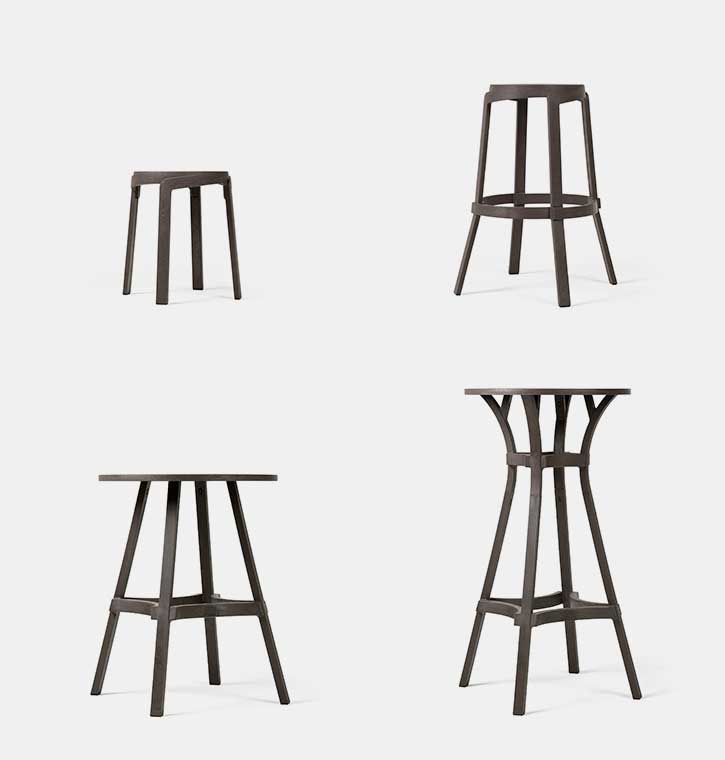 Product description
Eco-friendly, contemporary and unconventional. Stack and Combo is a collection of stools and tables made of 100% recyclable regenerated plastic, combining design with new, smart functionality. Available in two heights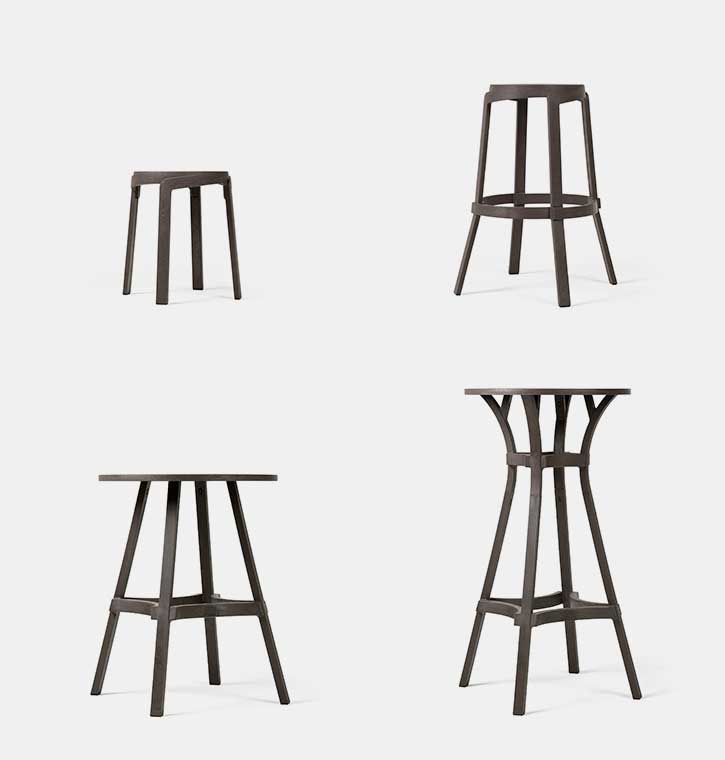 Product name
Stack e Combo
Designer
Raffaello Galiotto
Characteristics
stackable
Dimensions
Stack Mini: h cm 46,5 Ø cm 36,5
Stack Maxi: h cm 76,5 Ø cm 48
Combo 60: h cm 75 Ø cm 60
Combo 70: h cm 75 Ø cm 70
Kit Combo High: Lifting system for the Combo table, from 75 cm - 110.5 cm
Product sheet
Nardi - Stack e Combo

Collection
Nardi - Regeneration

Official website
Nardi - Stack e Combo

BRAND SELECTION
OUR PRODUCTS