Frasca
Frasca, the versatile base for tables with innovative practicality
An innovative and highly functional base for contract tables, with a coated alu-minium 4-foot central leg, for professional use.
With a design inspired by an upside-down tree, it has high-performance technical features: in the mini version with tiltable tops (Frasca Mini Folding) measuring Ø 60, Ø 70, 60x60, 70x70 and 80x80cm and with fixed tops (Frasca Mini Fix).
In the tiltable tops version (Frasca Mini Folding), the leg with offset feet makes it really easy to stack the tables to save space and/or for cleaning, and just as easily allows them to be quickly used again. The outcome is an extreme practicality and flexibility of use, making Frasca ideal for environments such as bars, restaurants and public spaces.
In tne maxi version (Frasca Maxi Fix),  Frasca can be fitted with laminate tops in all the colours in the catalogue. In addition to tops with Ø90 and 90X90 cm, it also supports tops with Ø 100 and 100X100 cm, ideal for use in restaurants. 
Its clear-cut lines and formal details recall the chairs in the Net and Trill collections, which have the same thickness.
.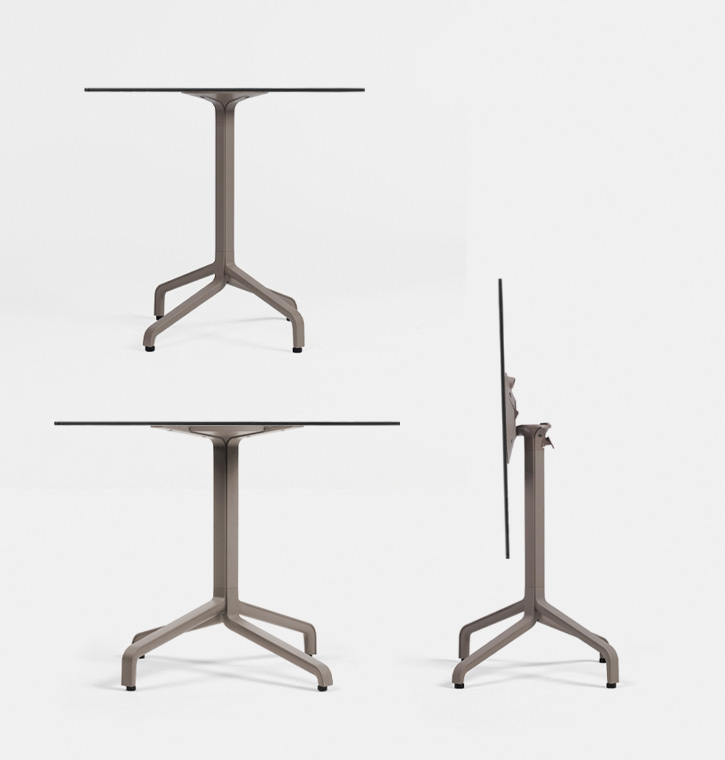 Product Overview
Base for table in coated aluminium with adjustable height feet.
Tilting top and stackable horizontally (Frasca Mini Folding).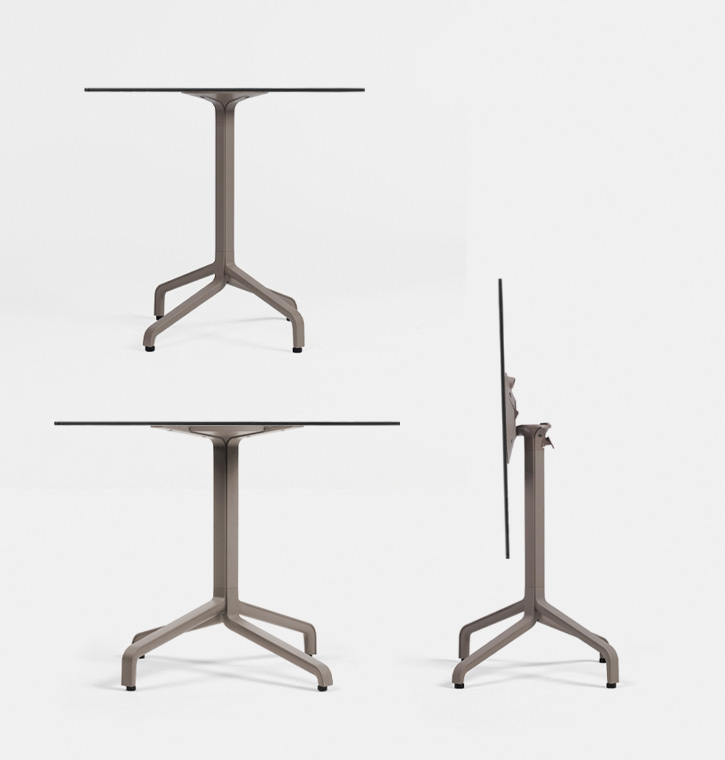 Designer
Raffaello Galiotto
Features
folding, stackable
Product sheet
Nardi - Frasca

Collection
Nardi - Frasca

Official website
Nardi - Frasca

Designed by

Raffaello Galiotto
BRAND SELECTION
OUR PRODUCTS