N.O.W. SIDEBOARD
Category: Cabinets and containers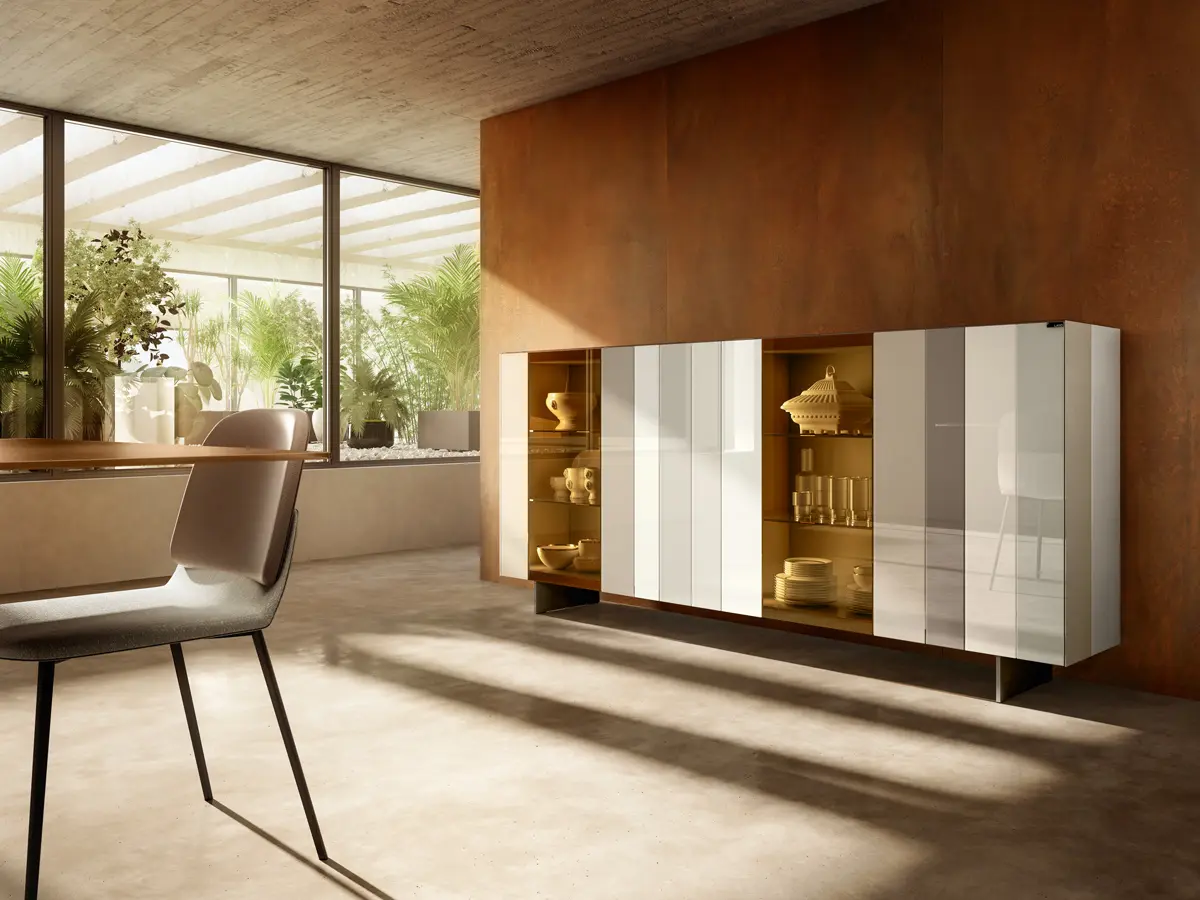 AN INNOVATIVE, PATENTED GLASS STORAGE UNIT.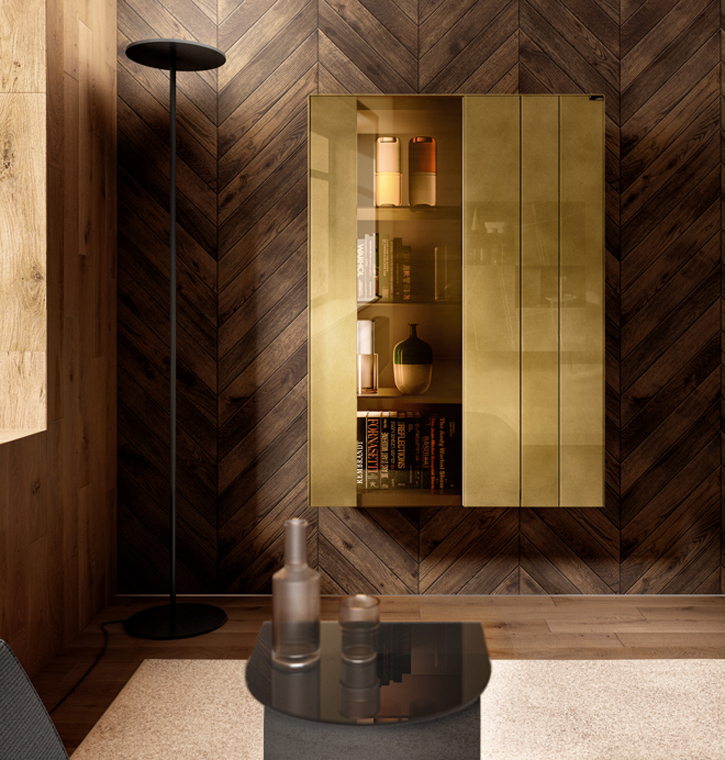 Product description
Vertical panelling creates a sense of rhythm with the N.O.W. sideboard and alters the status quo, moving away from the traditional perception of storage space. Hidden behind is a patented opening built to stand the test of time. You can create limitless chromatic moods, personalising each and every panel of the glass unit – the perfect expression of everything N.O.W. ("Not Only White") has stood for since the launch of the popular N.O.W. wardrobe. Clear, bronzed-effect glass doors with accent lighting give the item stored behind them a warm glow and sense of importance, creating a playful aesthetic in which the furniture's display and storage functions interact. Sideboards, wall units and storage units for every room in the house: choose the width, with measurements in increments of 20 cm, and the height (3 available), to meet your every furnishing need.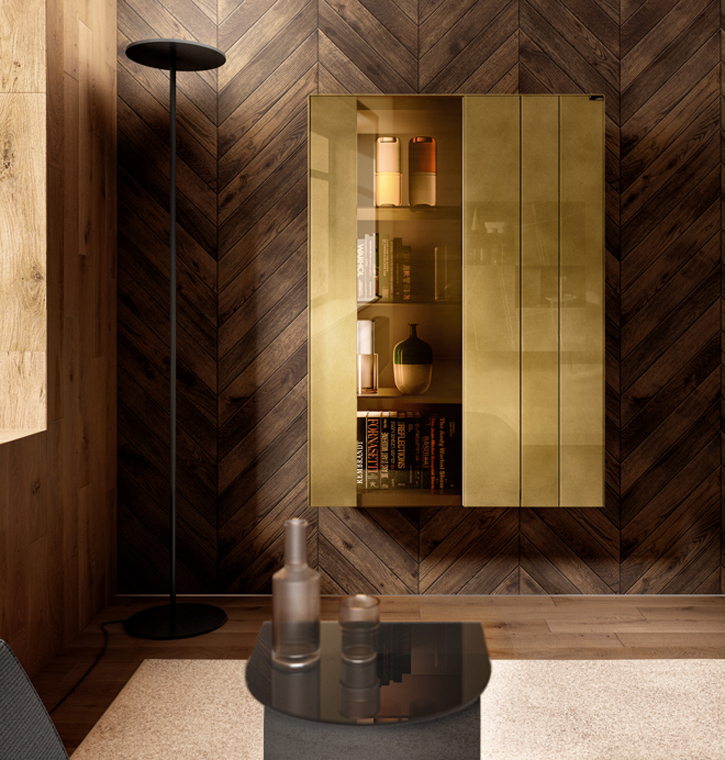 Product name
N.O.W. SIDEBOARD
Official website
Discover the N.O.W. Sideboard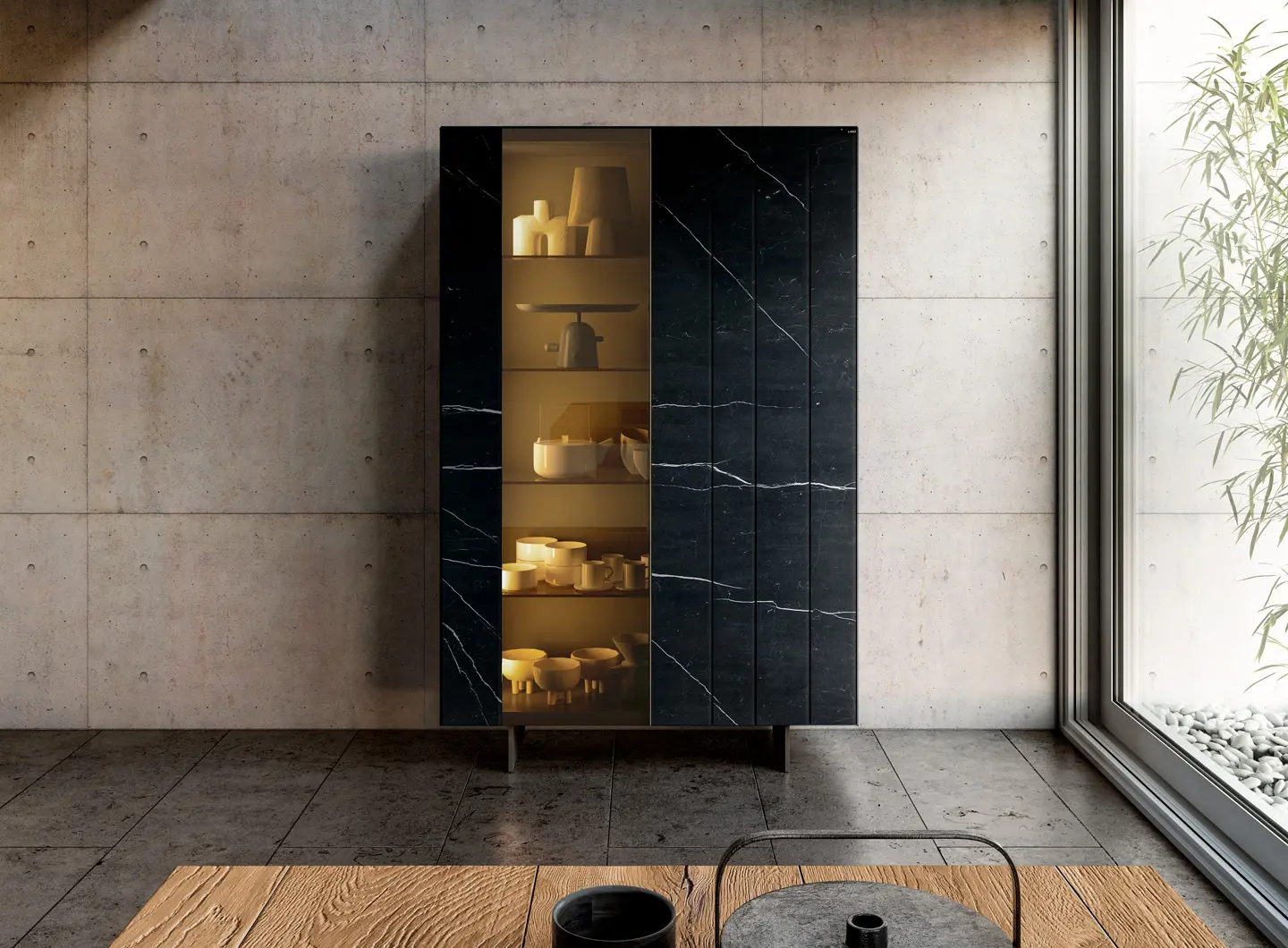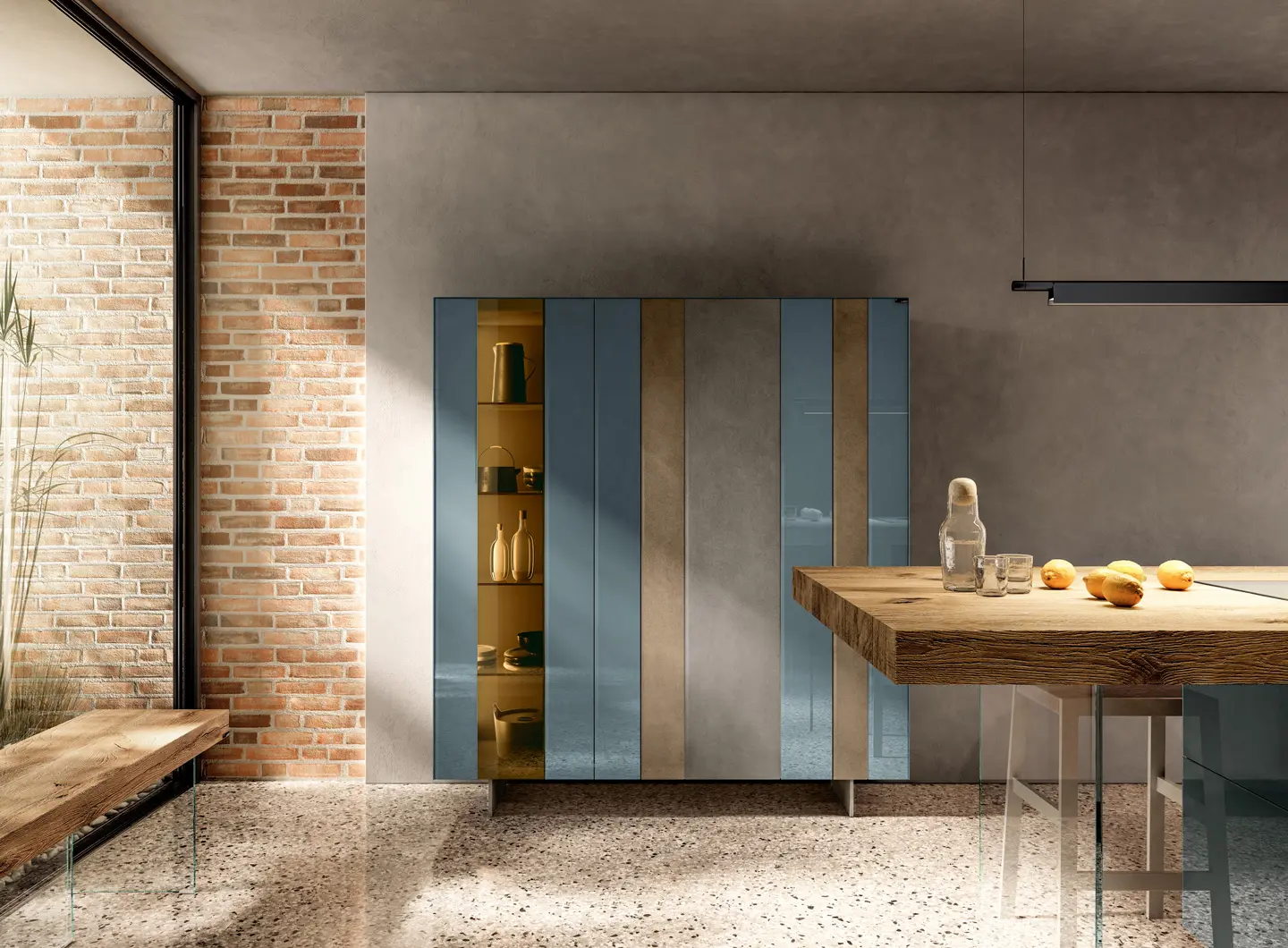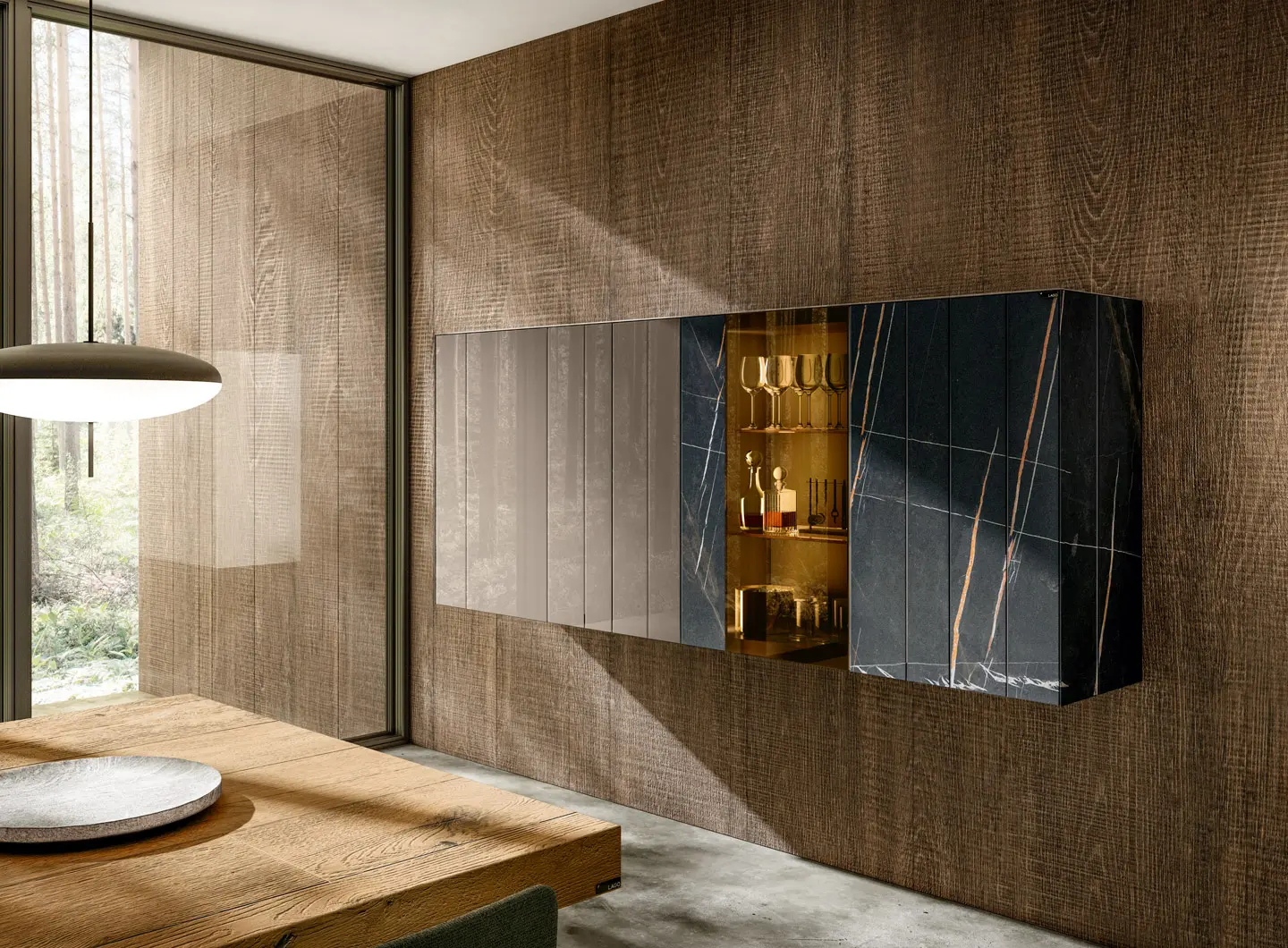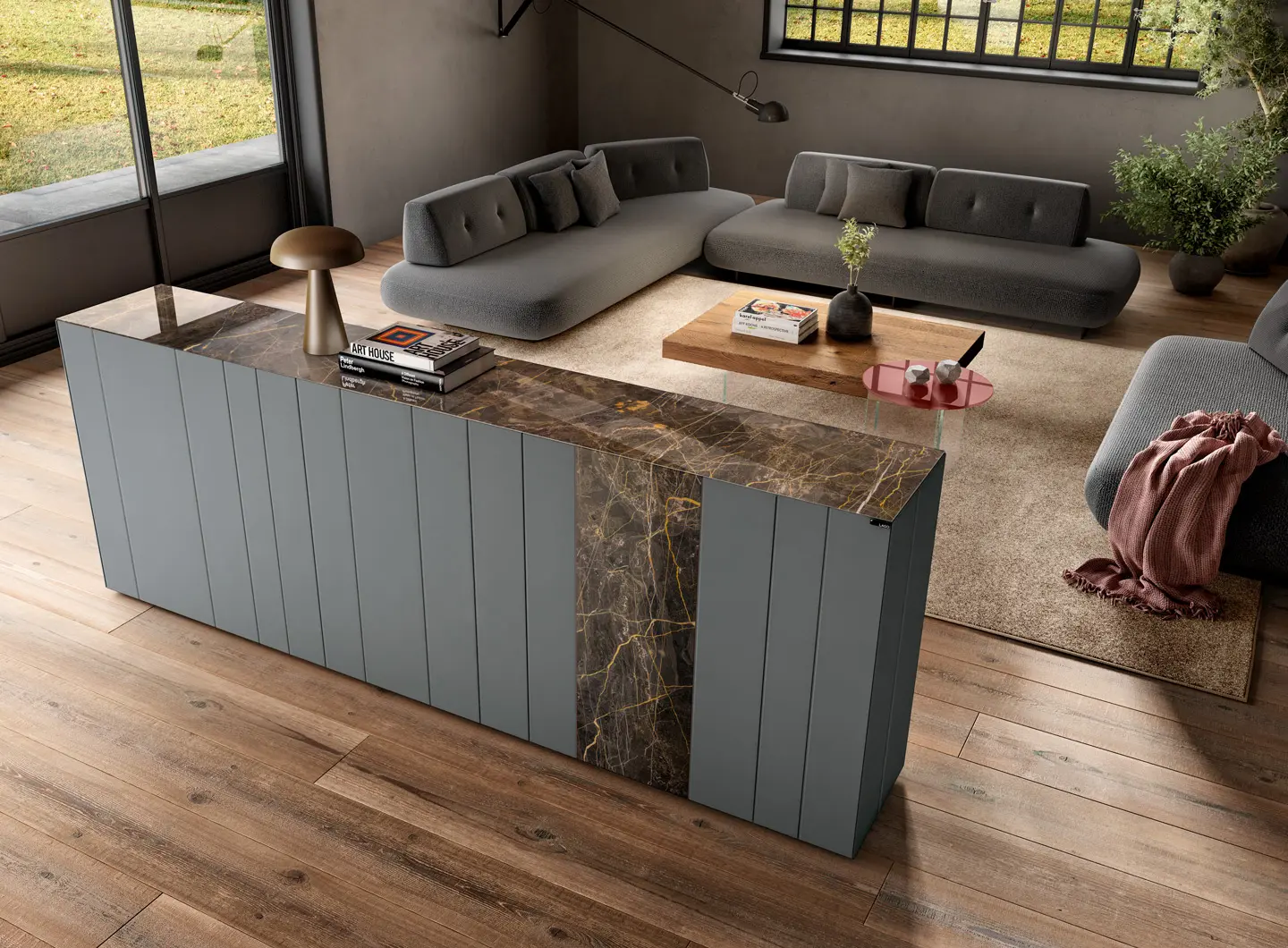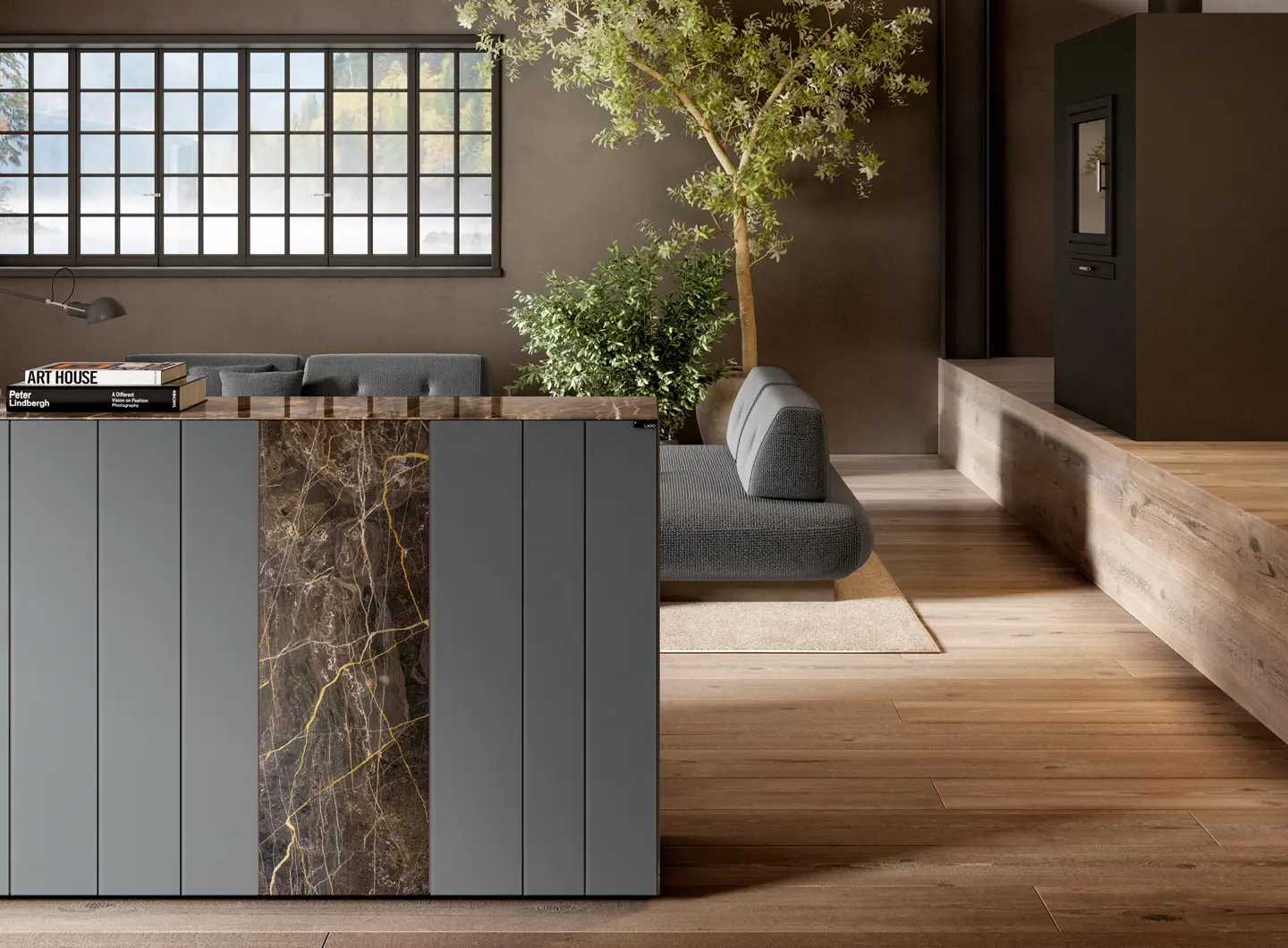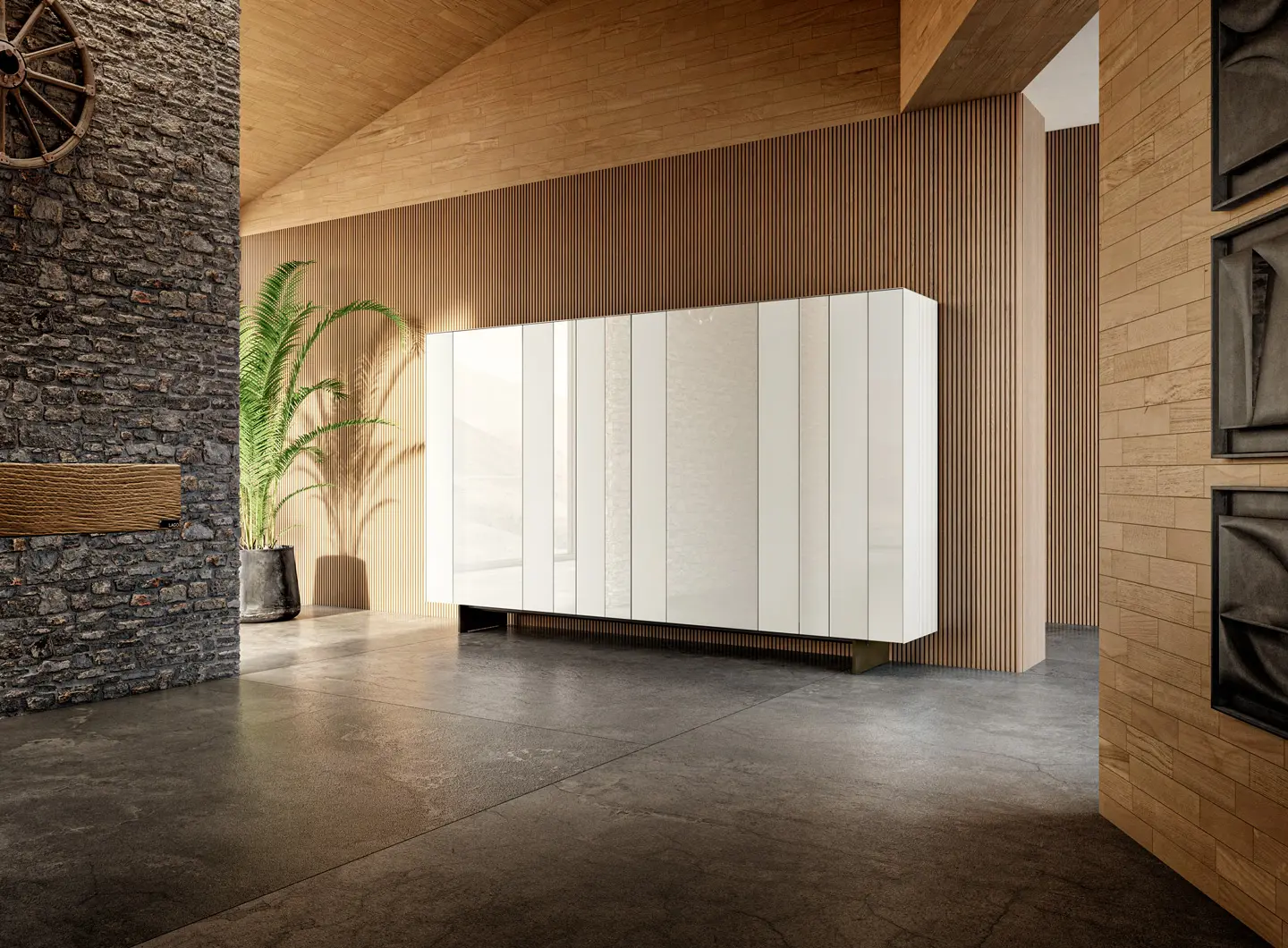 AN INNOVATIVE OPENING
A patented mechanism that exploits the elasticity and resistance of spring steel is the standout feature of this glass unit. A gentle press of the hand is all it takes to open the doors.
OUTSTANDING DETAILS
Glass (8 mm thick) has been integrated into the door, with no need for a frame or any other support, preserving the unit's clean lines.
CHROMATIC MOODS
The option to apply LAGO colours or XGlass finishes to each glass panel leads to infinite chromatic and textural moods, perfect for any interior.
FULLY MODULAR
The N.O.W. sideboard comes in a range of sizes from 73 cm to 3 m. Use it as storage, create an elegant wall composition or construct a central, architectural partition to divide up your space.
VERSATILE STORAGE
Innovative sideboards you can customise in their size, colour and finish make the ideal furnishing solution for all areas of the home, from the living room to the bedroom, as well as the hallway and other passageways.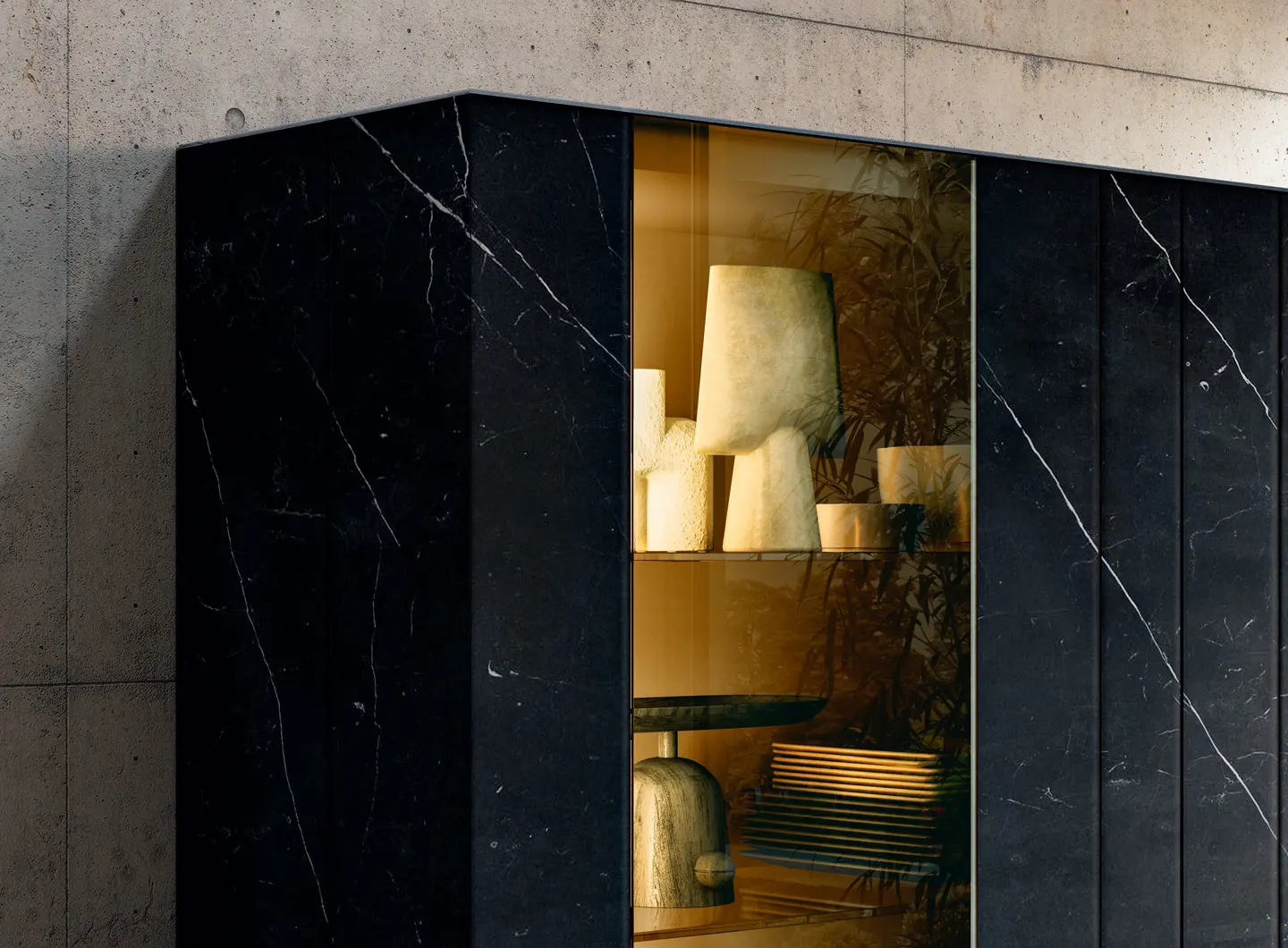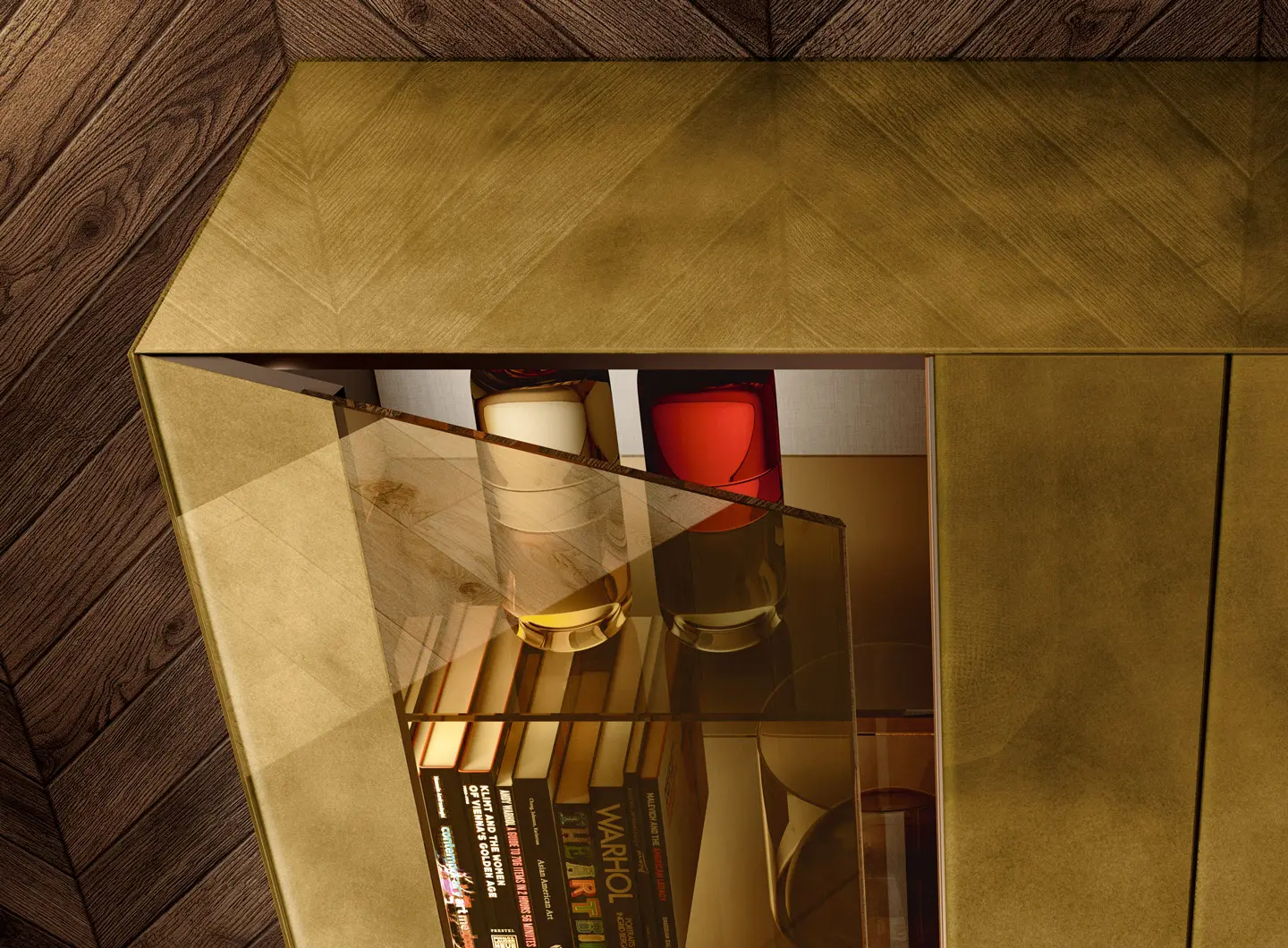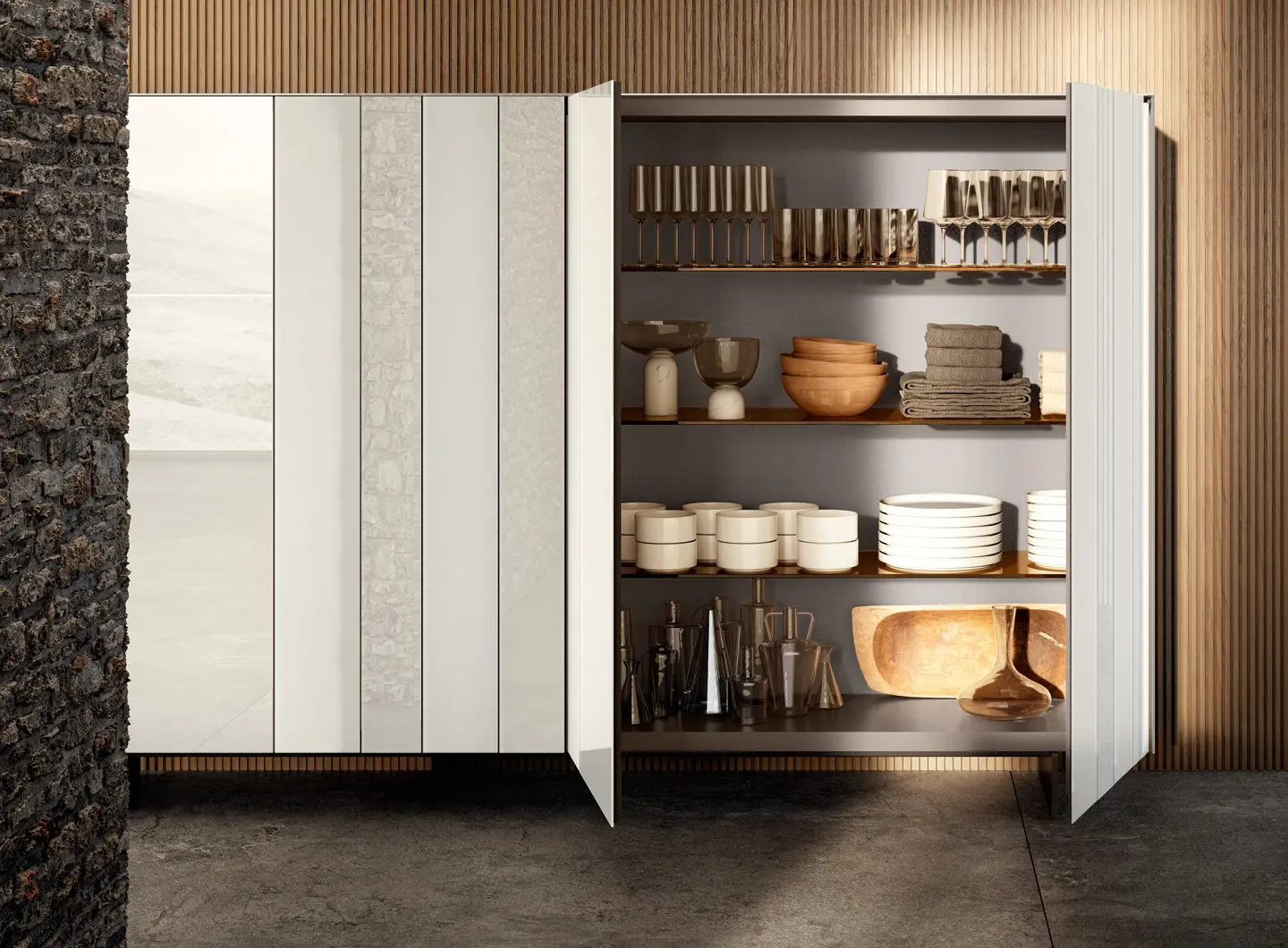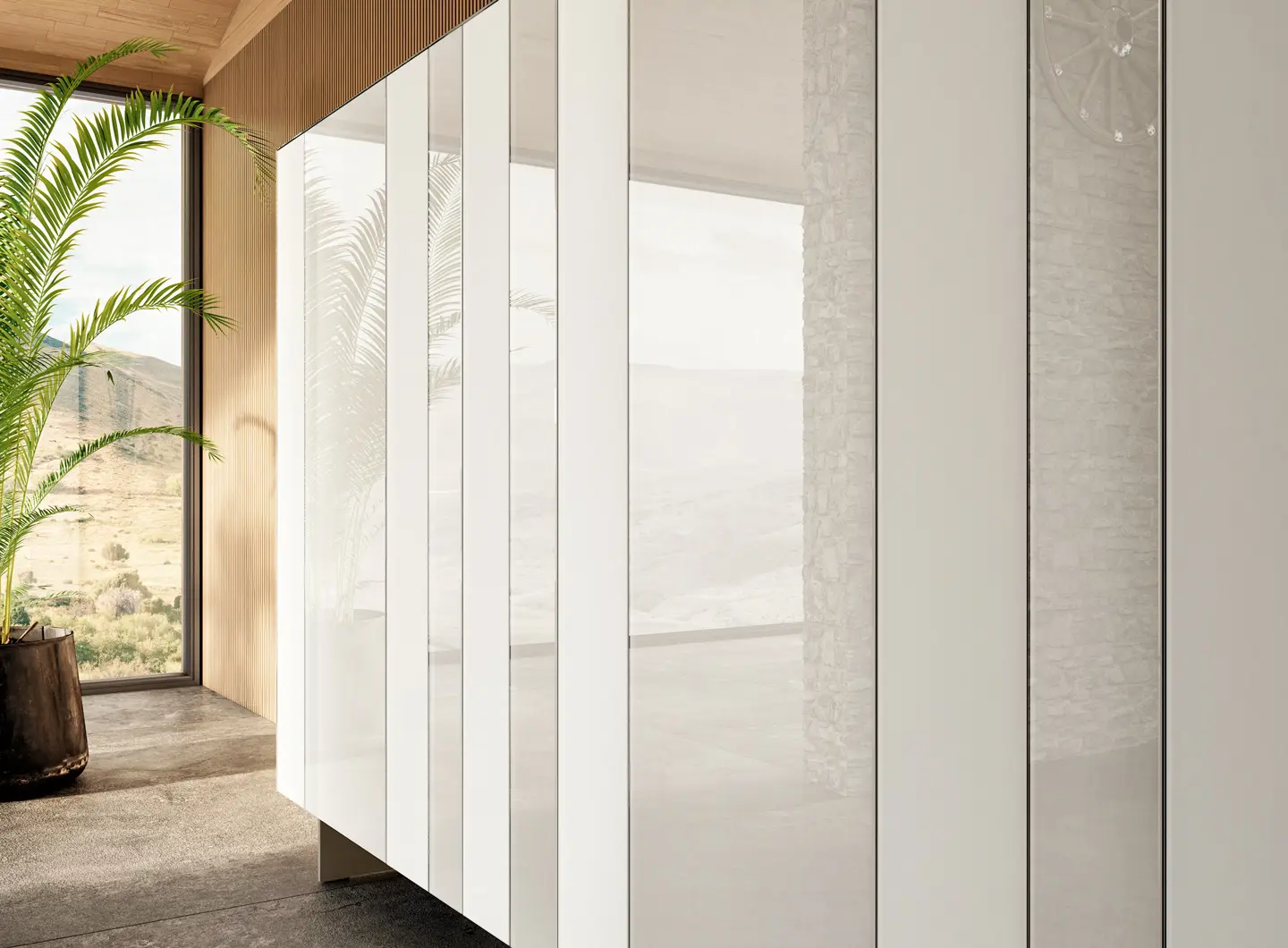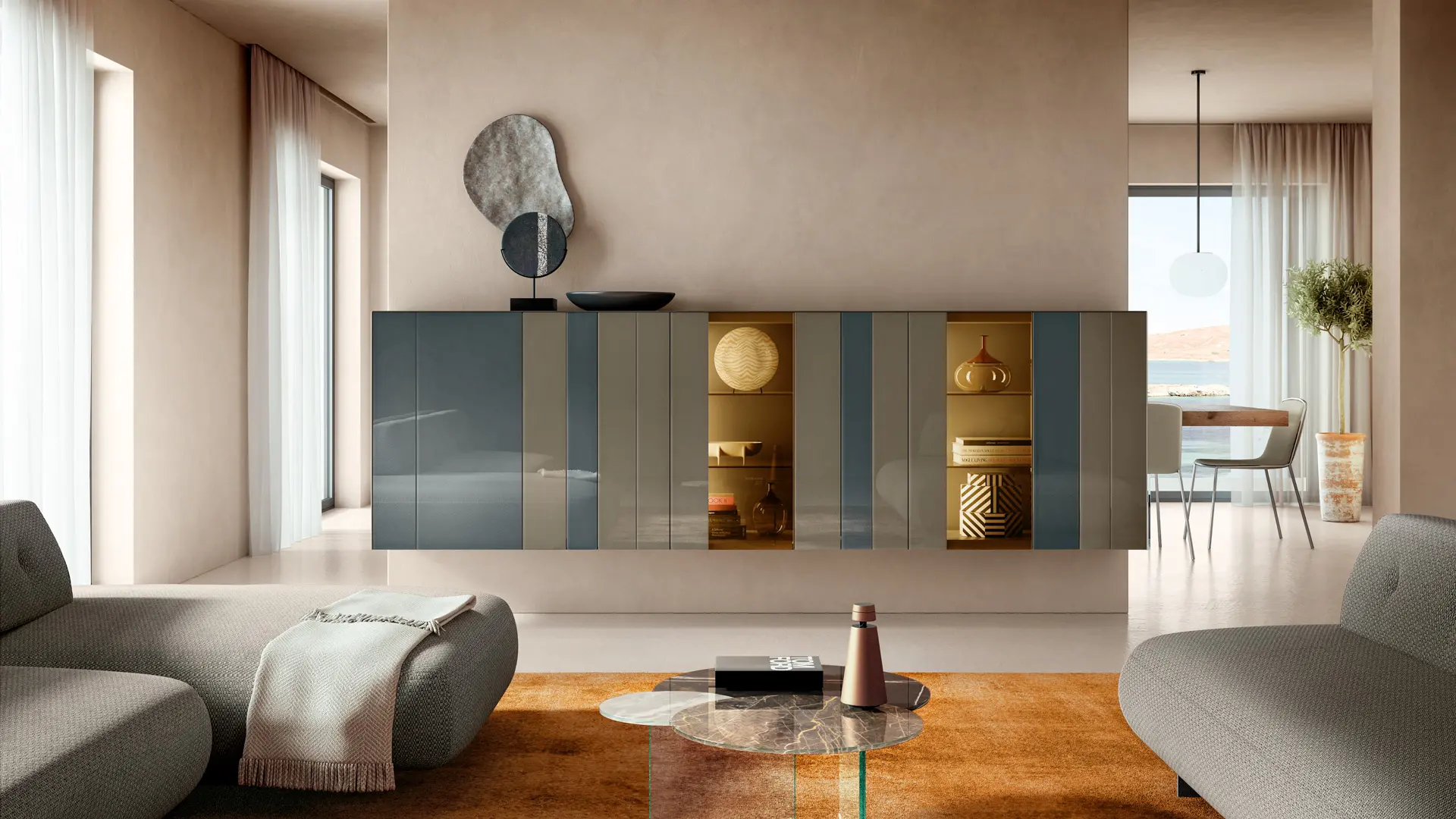 BRAND SELECTION
OUR PRODUCTS