36e8 WALL UNIT
32 COLOURS, A VAST ARRAY OF FINISHES AND LIMITLESS CREATIVITY.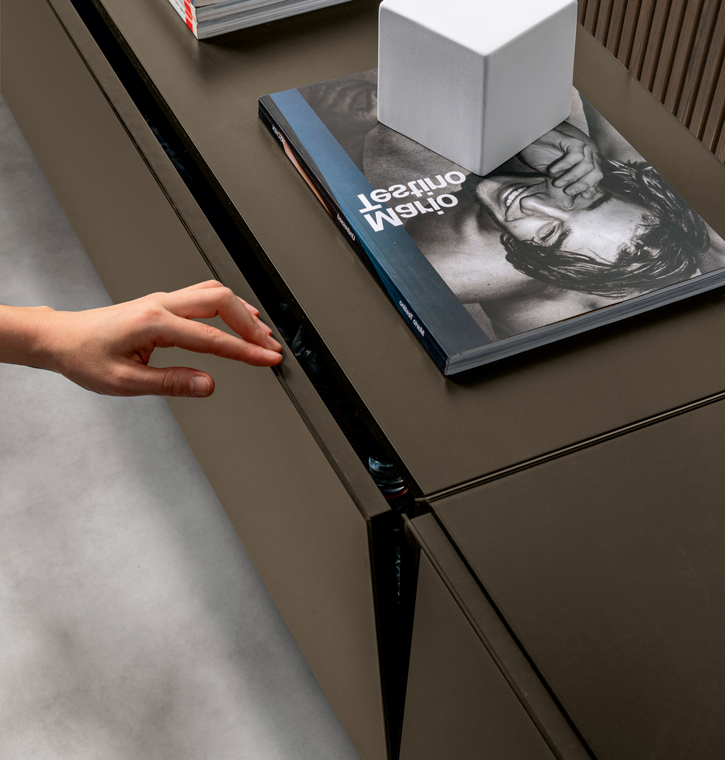 Descrizione prodotto
A revolutionary storage system that, for the first time, introduces a 36.8 x 36.8 cm square based module into a world of rectangular containers.

Thanks to the extreme flexibility of the square, its multiples and submultiples, the 36e8 system enables the creation of compositions tailored to suit individual spaces and personalities.

The aluminium filigree on the 45° angle construction and lacquering inside the units attest to the excellence of this product, while its simple shape and timeless design make it suitable for different contexts and ever-changing fashions.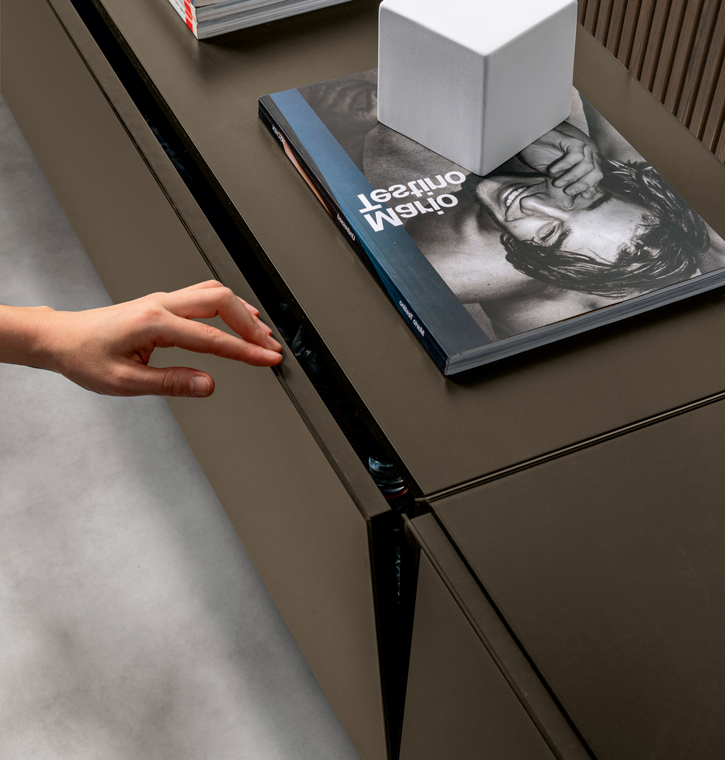 Product name
36e8 WALL UNIT
Scheda prodotto
Configure the 36e8 Wall Unit

Sito web ufficiale
Discover the 36e8 Wall Unit

ALUMINIUM FILIGREE
The 36e8 feature wall storage units are neatly built with a 45° cut and patented aluminium filigree, which embellish the piece and make it last over time.
BUILT-IN OPENING
The handleless doors on the storage units have a delicate outline and are easy to open, preserving the product's sleek and elegant design.
A TIMELESS DESIGN
The elegantly refined yet simple storage units lend themselves to infinite variations, making them extraordinarily adaptable to almost any context and trend.
FEATURE WALL WITH LIGHTING
Elegant LED lighting adds to the feature wall unit, creating a unique atmosphere and feel.
36 E 8 GLASS
Storage units in robust tempered glass with a 45° cut feature interlocking, see-through shapes and patterns, which enhance the reflections of the customisable back panels.
Discover all the design Wall Units produced by LAGO.
BRAND SELECTION
OUR PRODUCTS