36e8 GLASS SIDEBOARD
Category: Cabinets and containers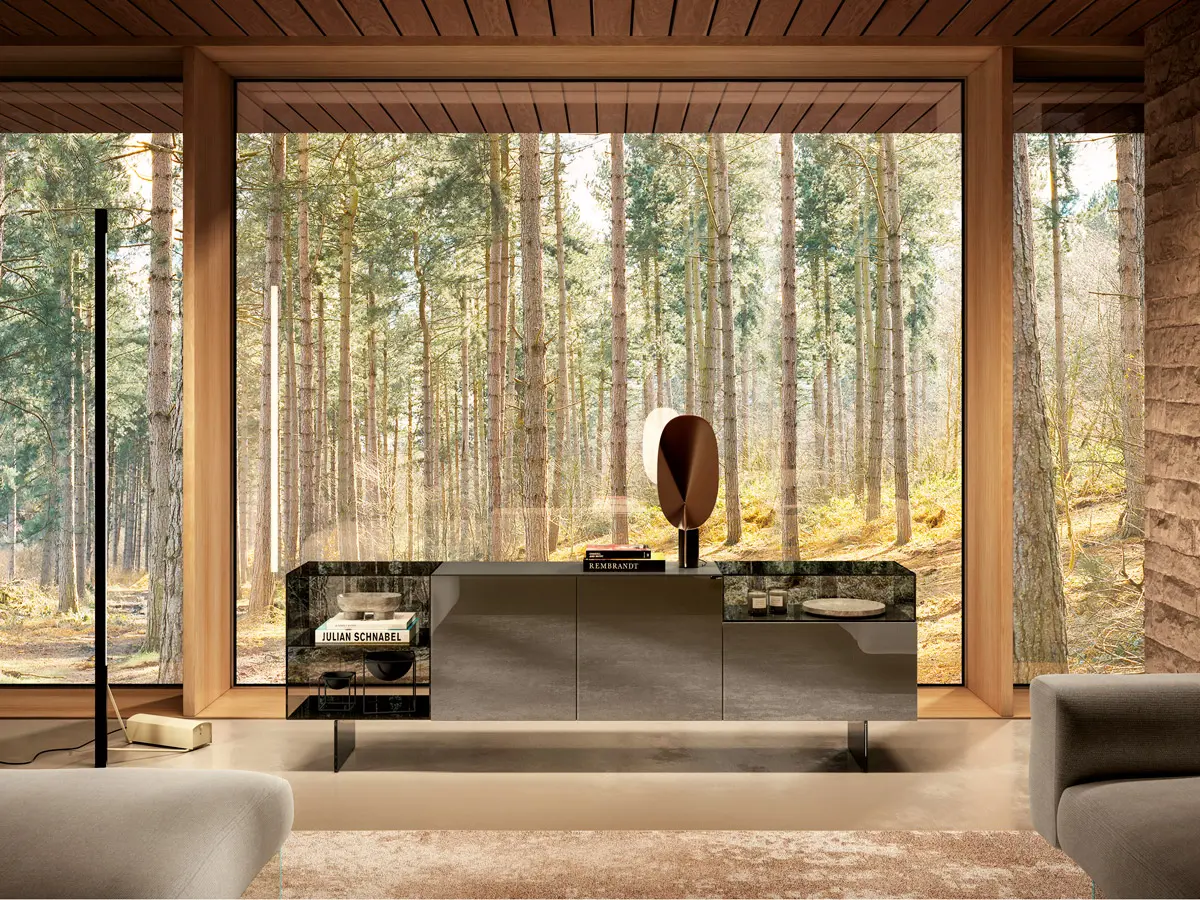 ELEGANT SEE-THROUGH EFFECTS AND GLASS VOLUMES.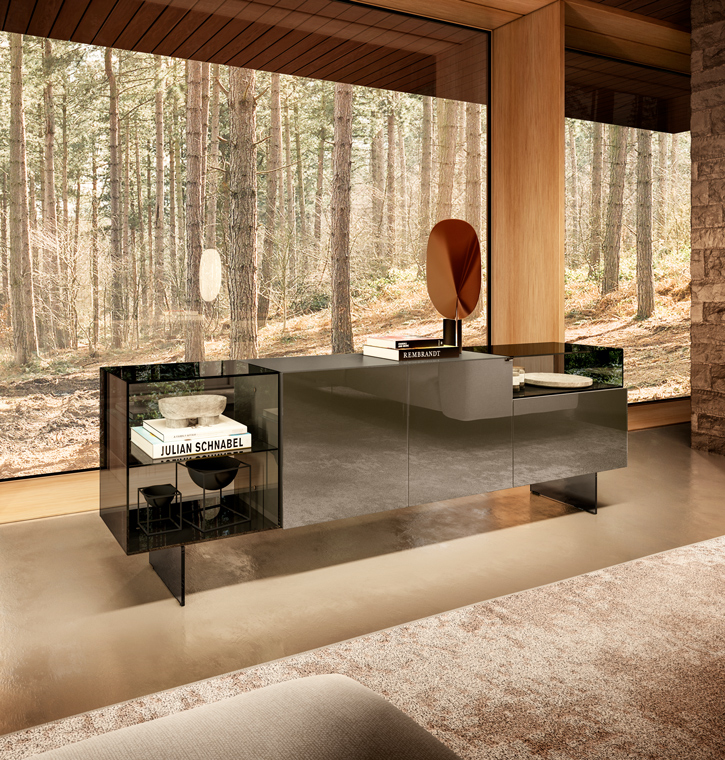 Product description
The 36e8 Glass sideboard represents an evolution of the 36e8 sideboard, one of LAGO's most emblematic product designs. This sideboard includes a striking alternation between see-through glass storage compartments in Extrachiaro or smoked Fumé, featuring a 45° join, and imposing closed storage compartments. This piece of furniture reinterprets the revolutionary modular build of the 36e8 square unit, adding infinite compositional representations and refined, contemporary forms. Available in 32 LAGO colours, as well as in a series of striking textured XGlass finishes and hundred-year-old Wildwood, the 36e8 Glass sideboards combine innovative designs, materials and finishes, to create a sideboard tailored to your style and personality. The two supports made from glass or metal also accentuate its clean lines, creating an elegant sideboard collection that fits with any type of interior.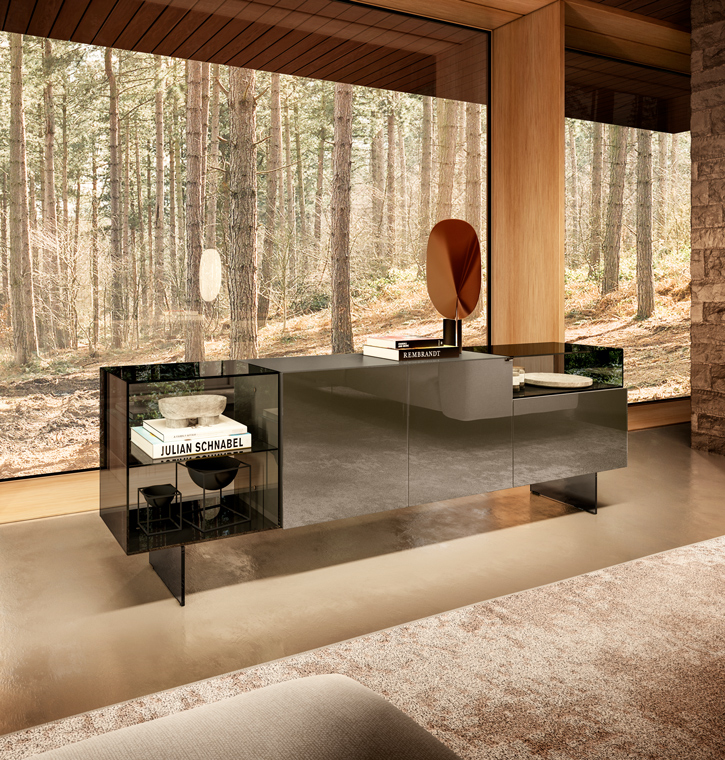 Product name
36e8 GLASS SIDEBOARD
Product sheet
Configure the 36e8 Glass Sideboard

Official website
Discover the 36e8 Glass Sideboard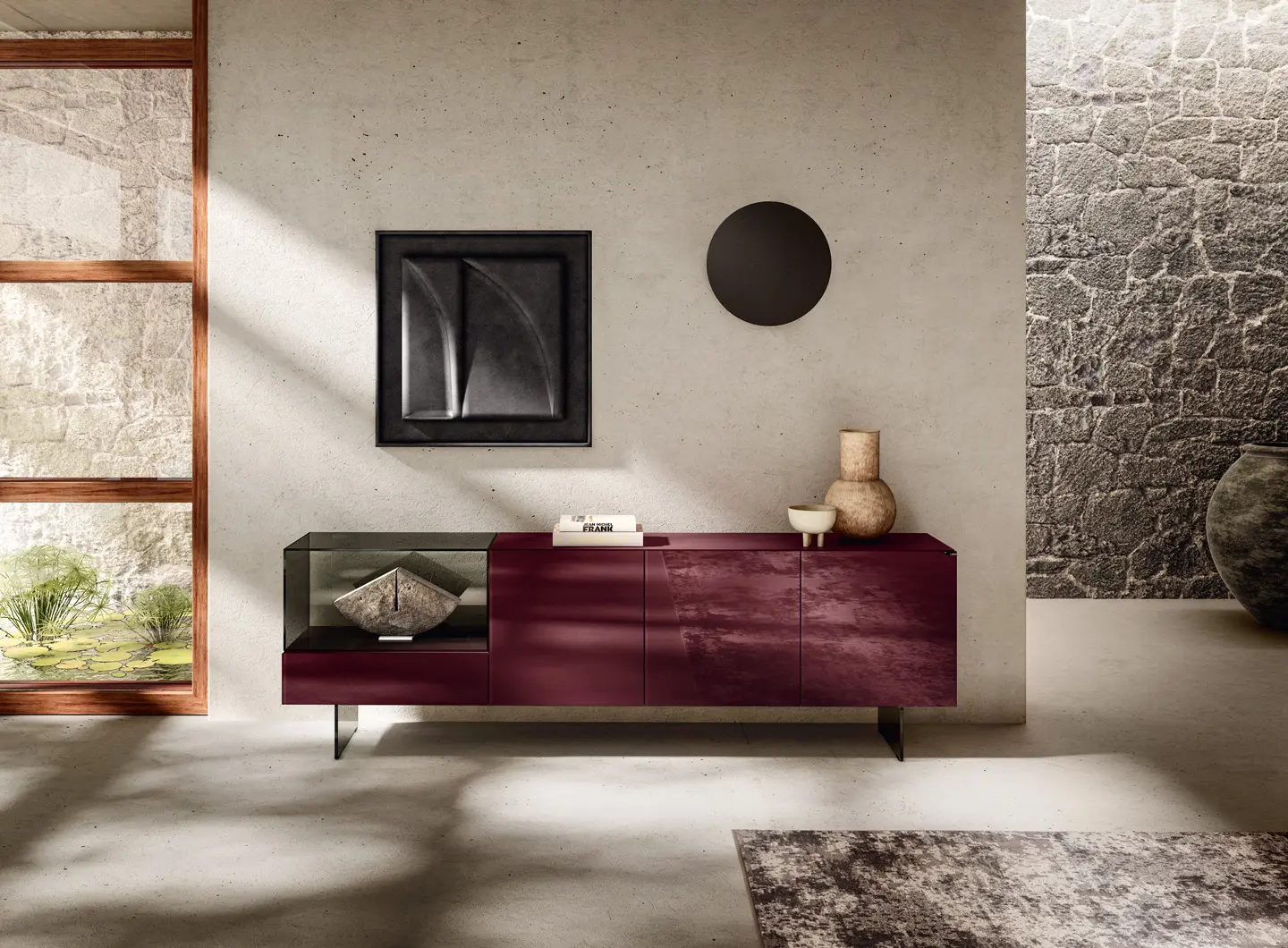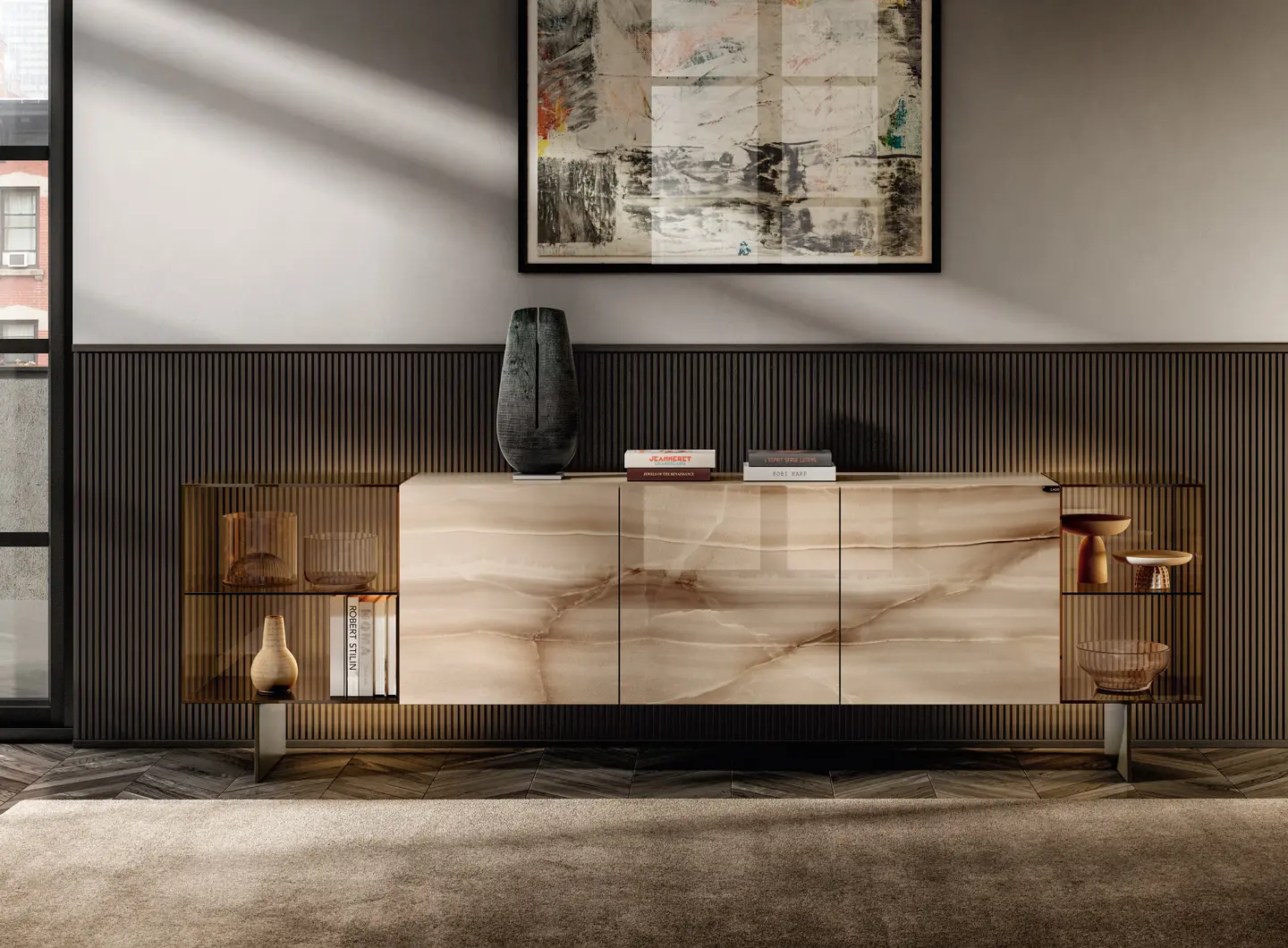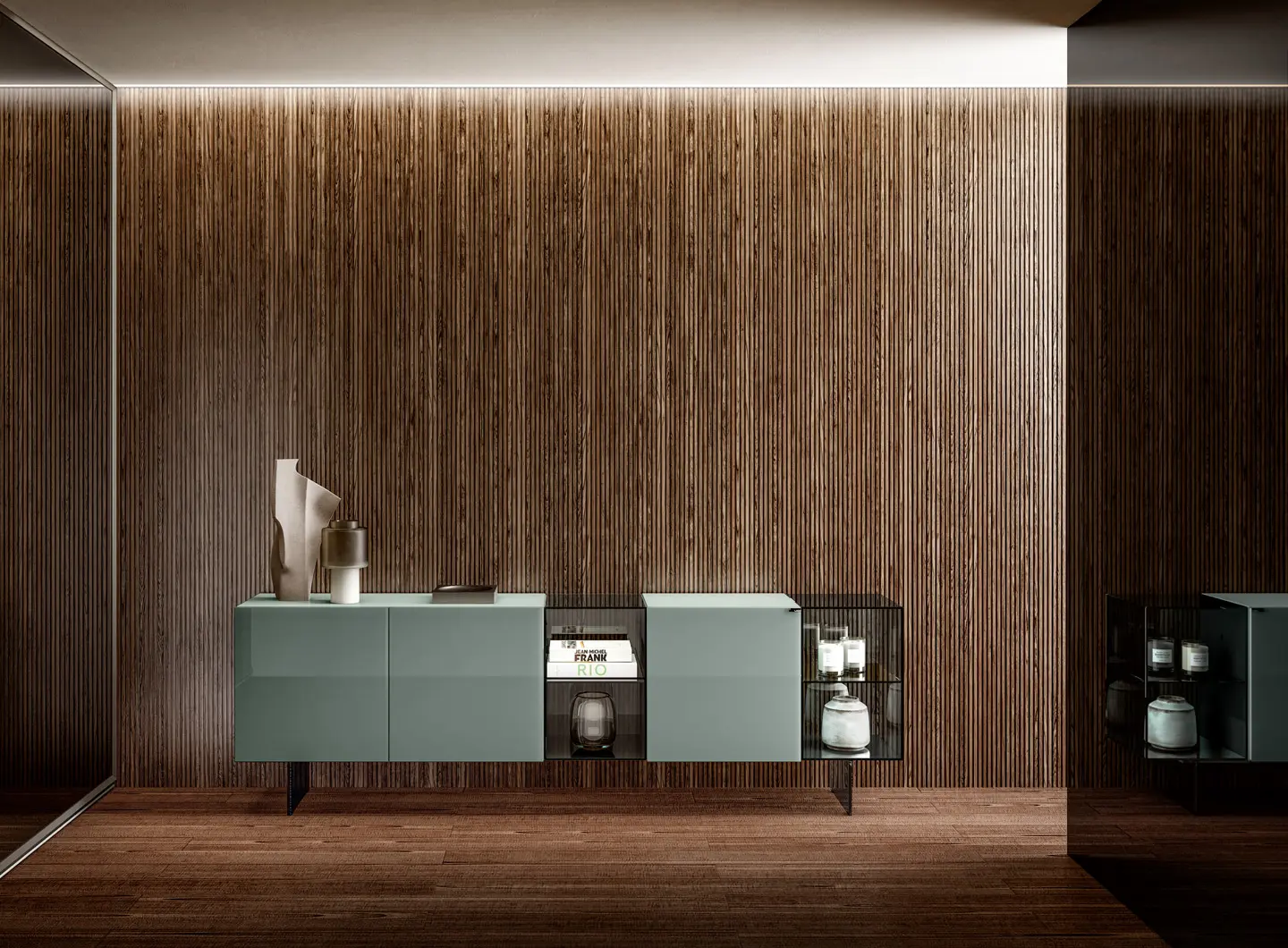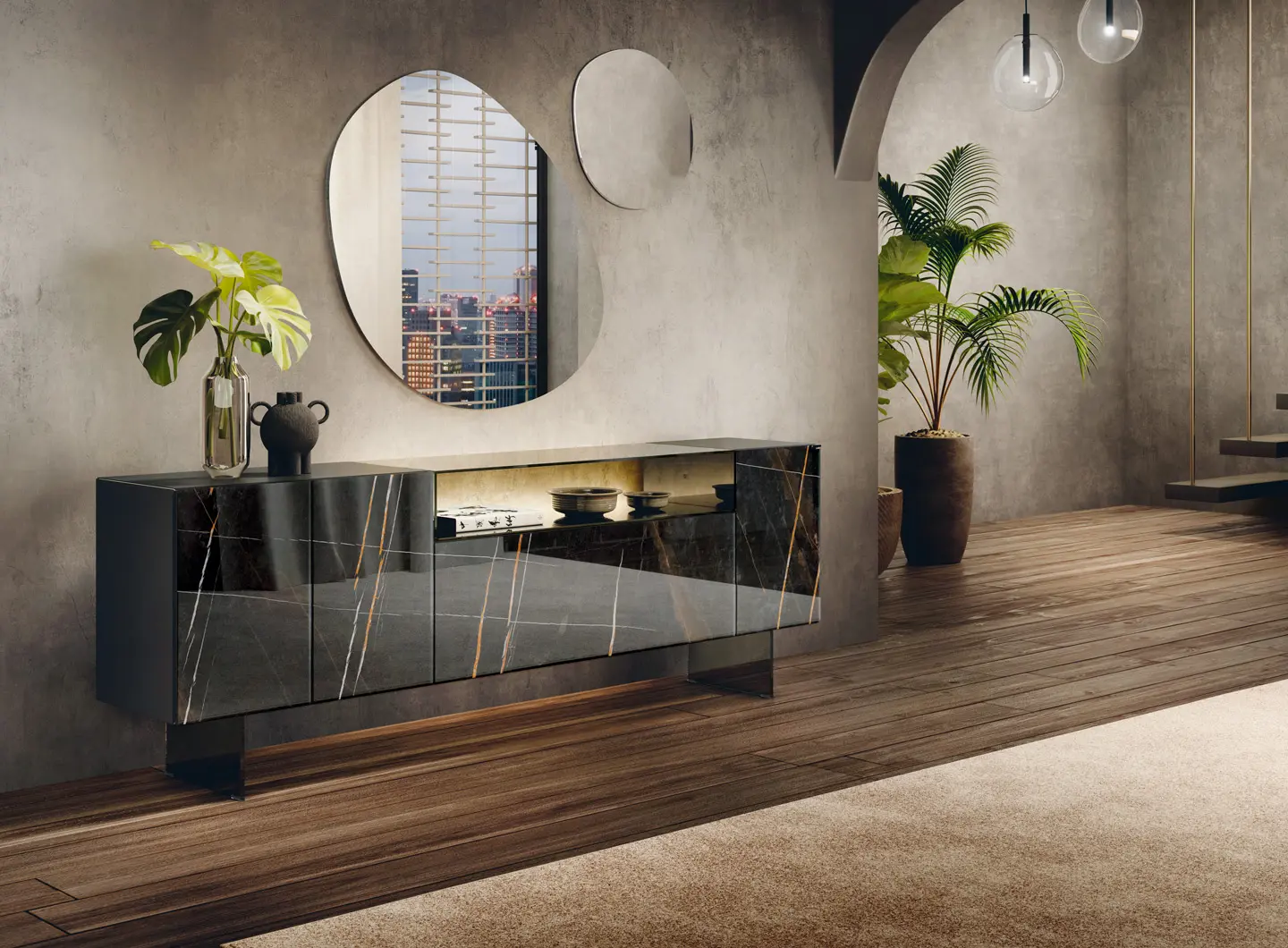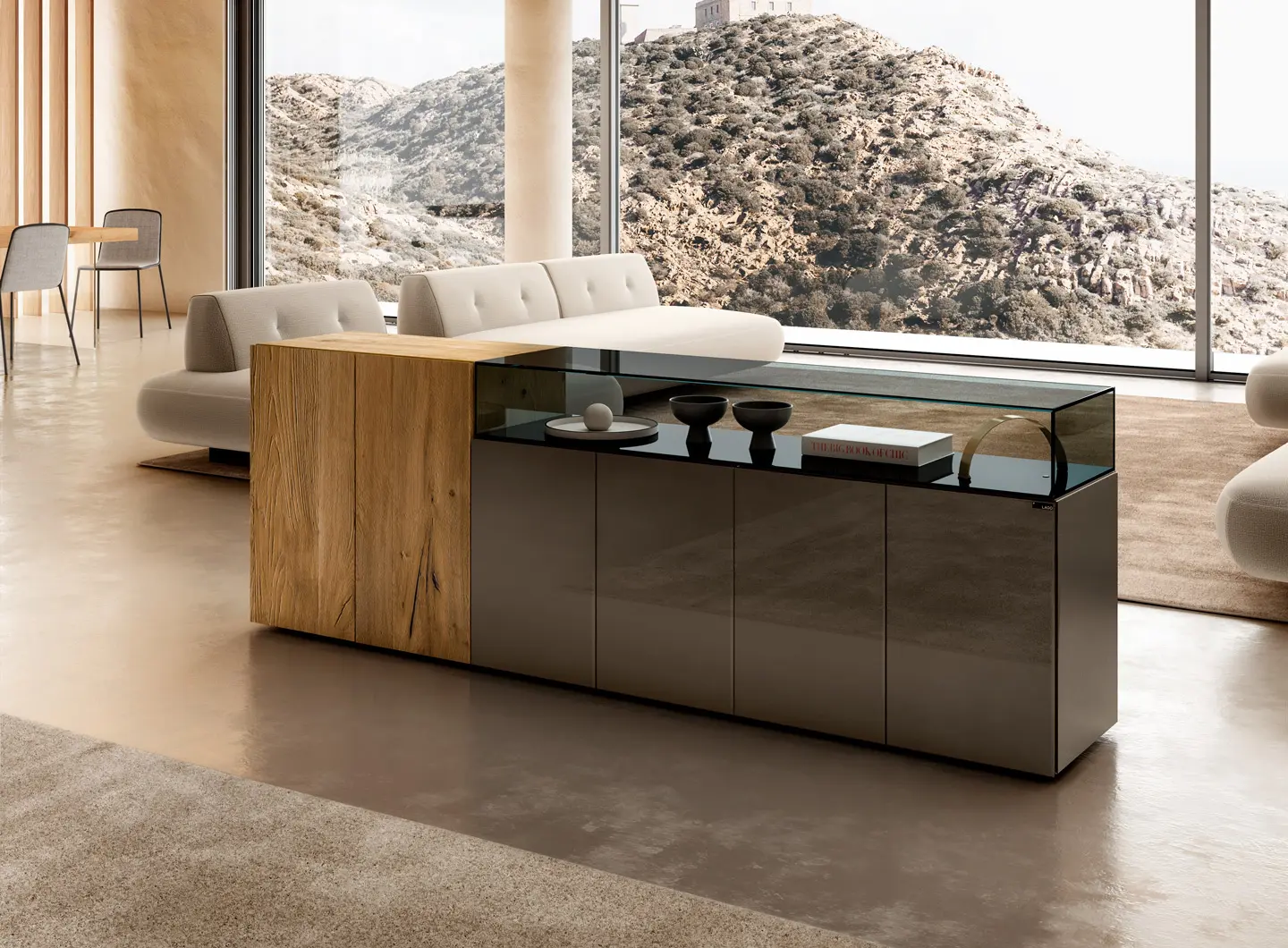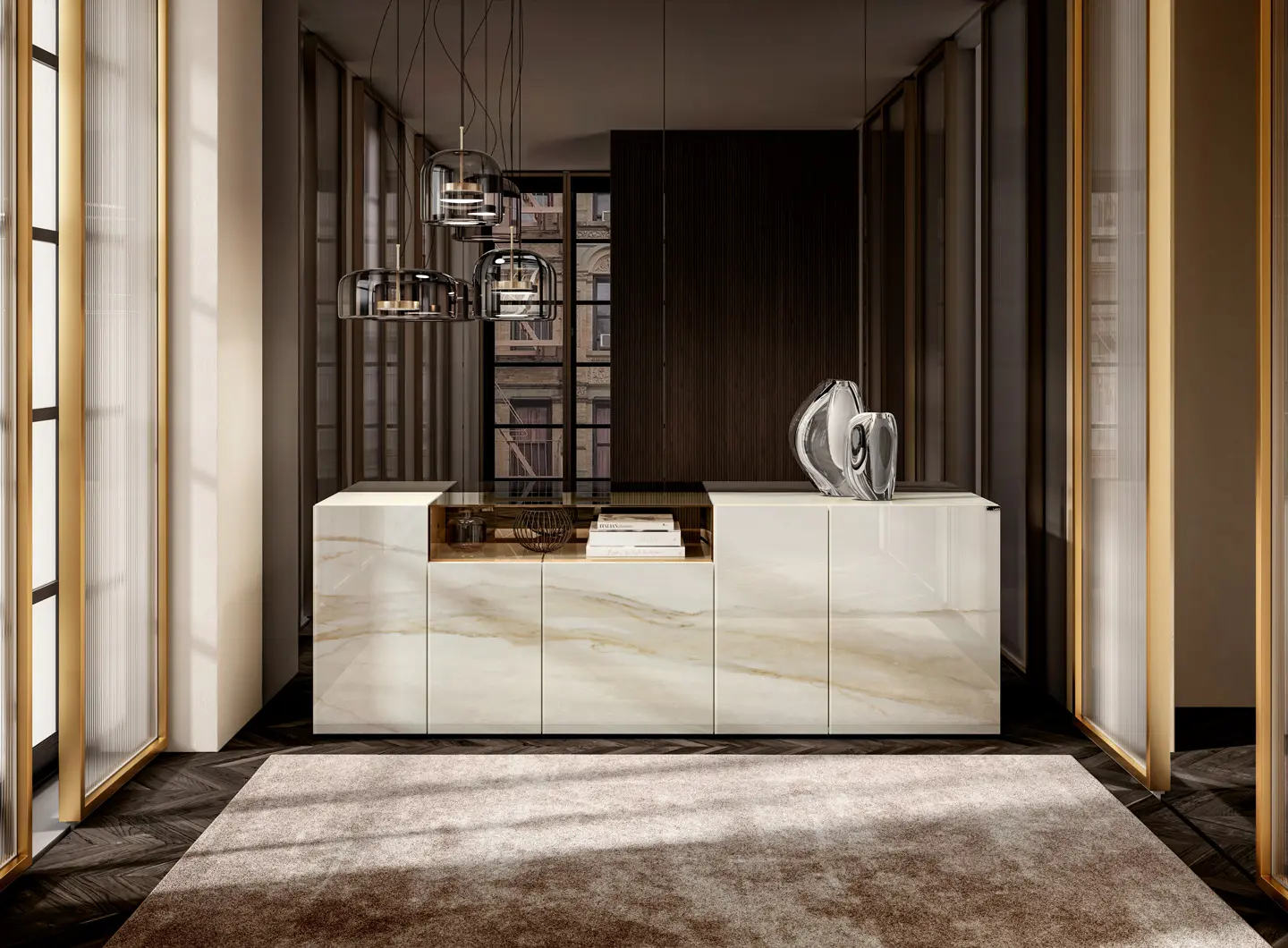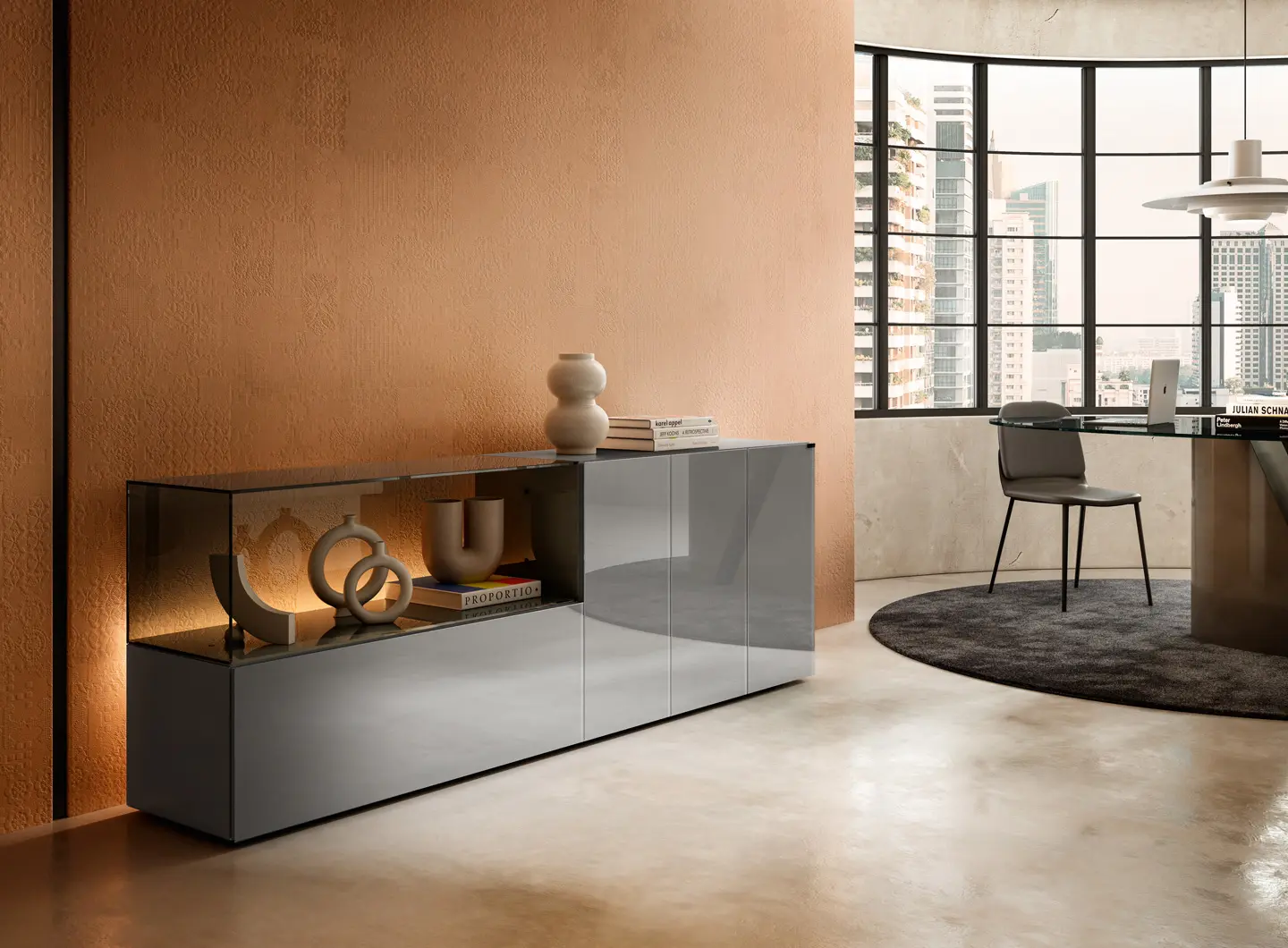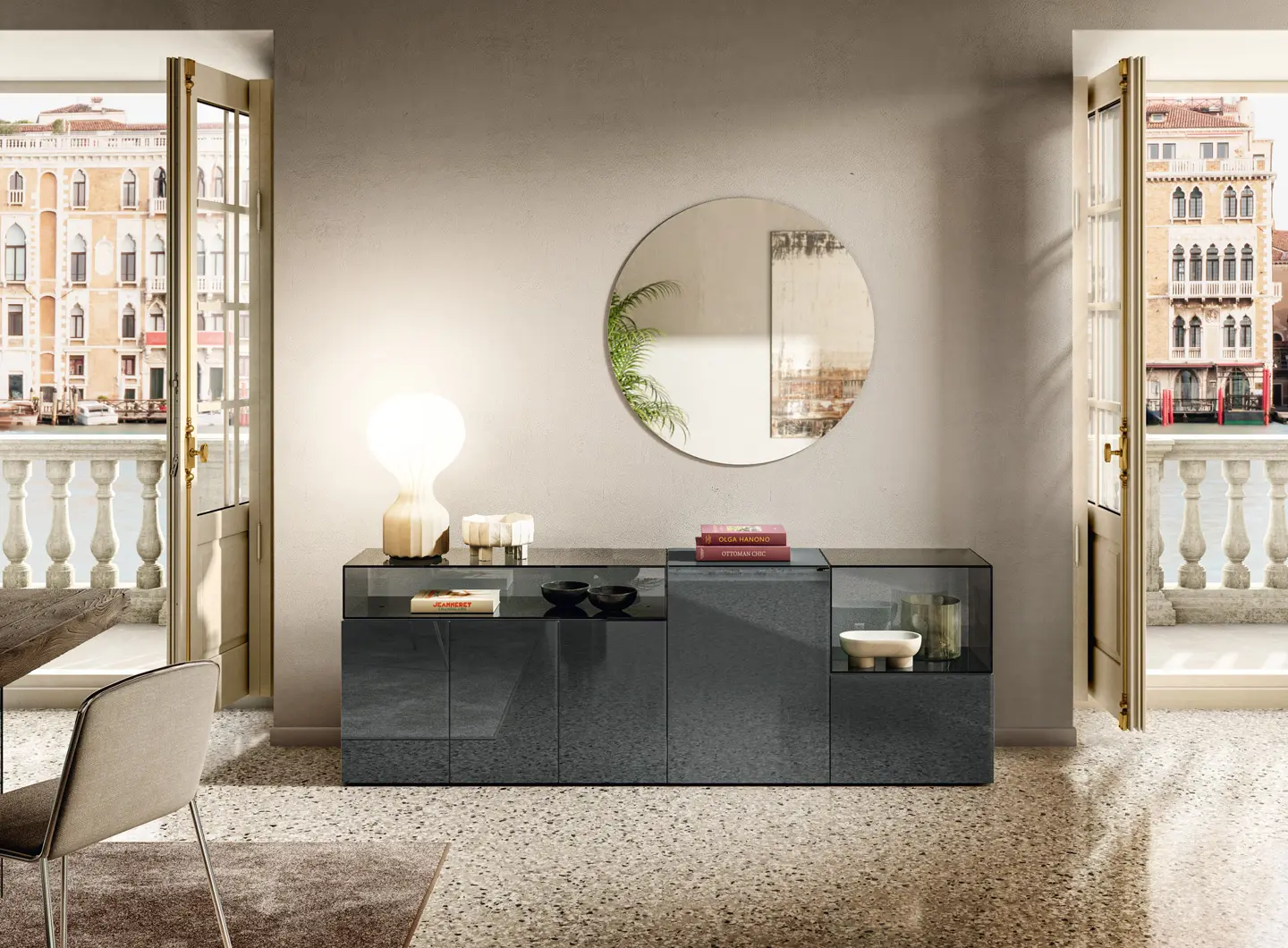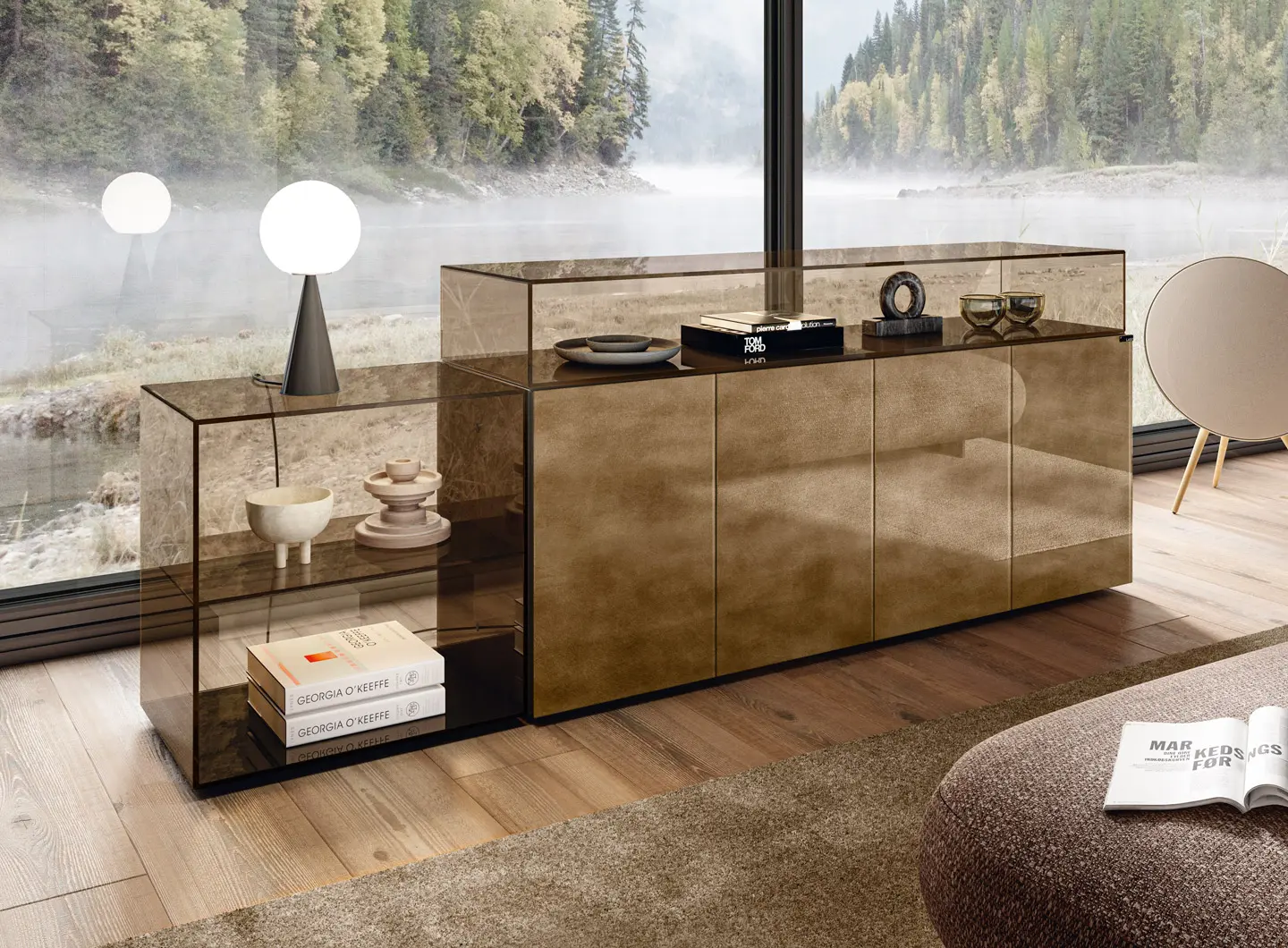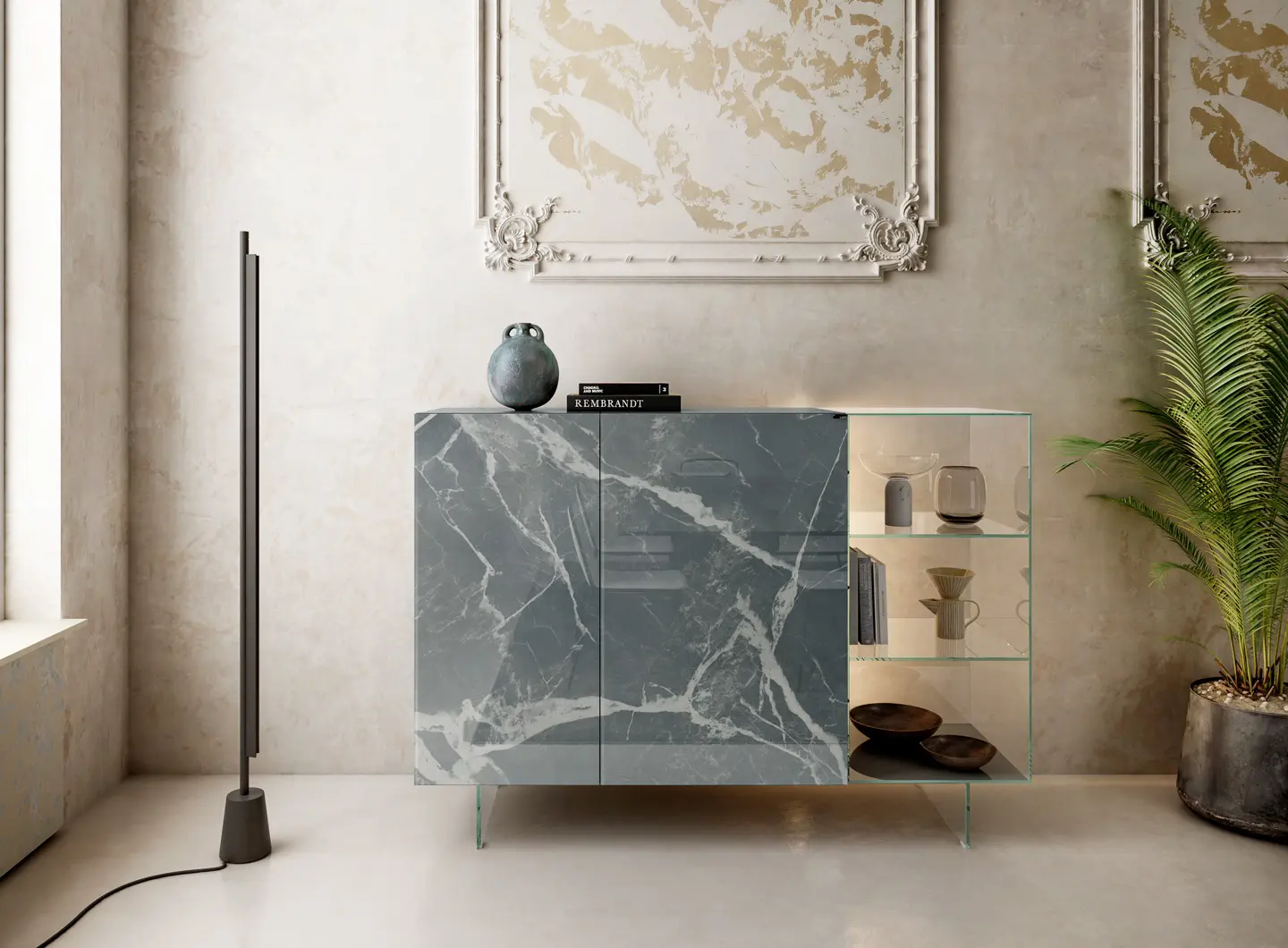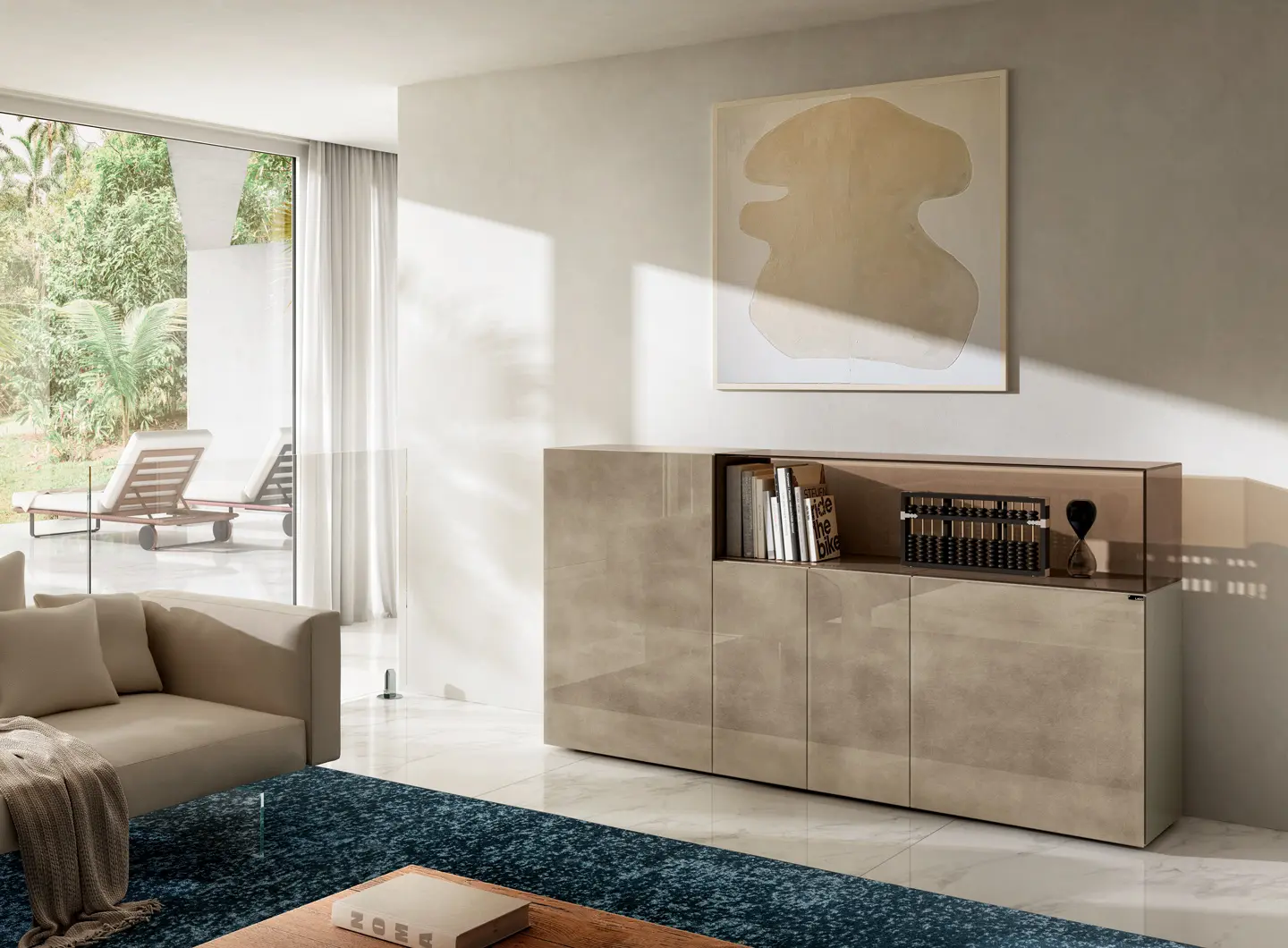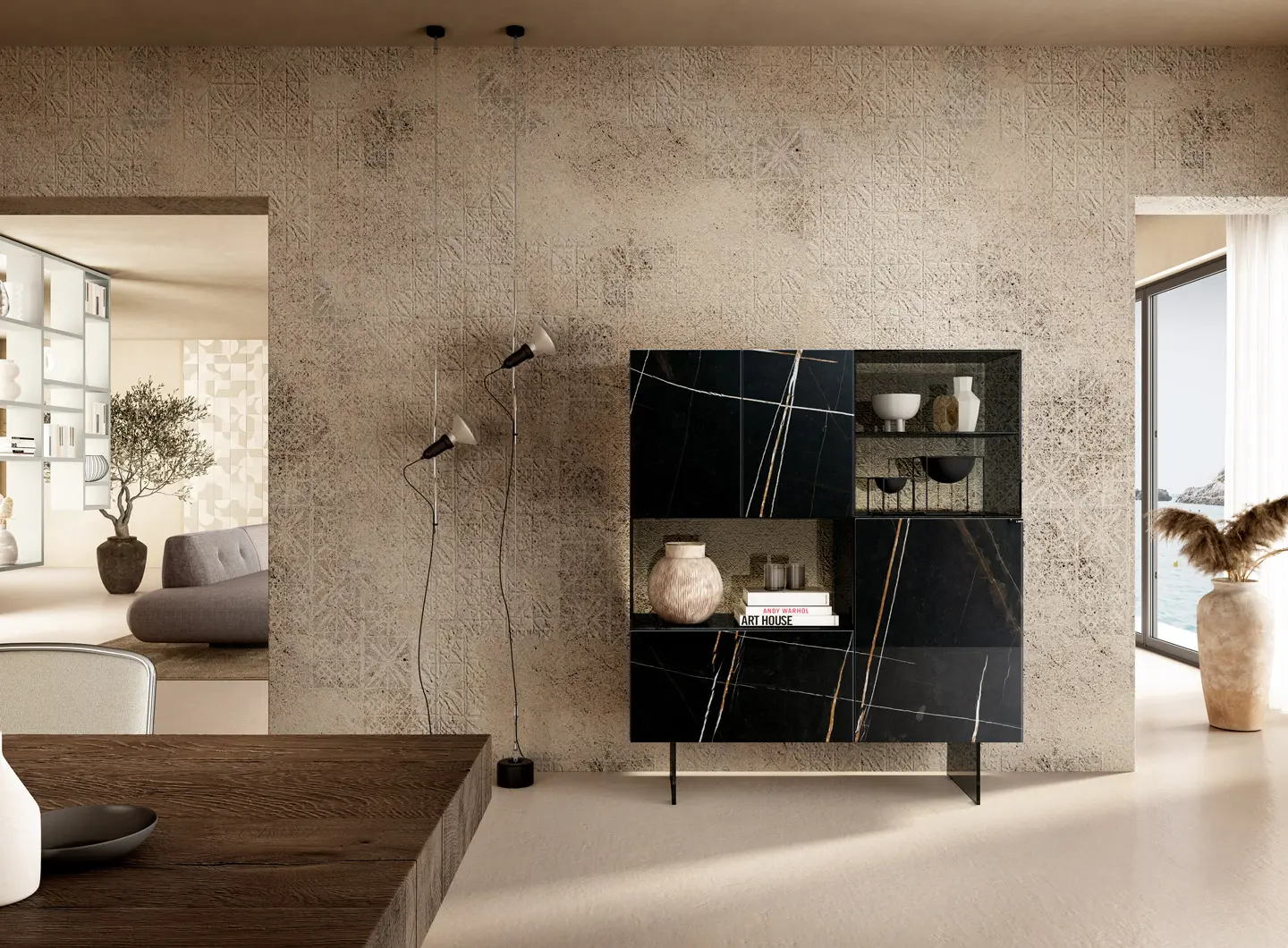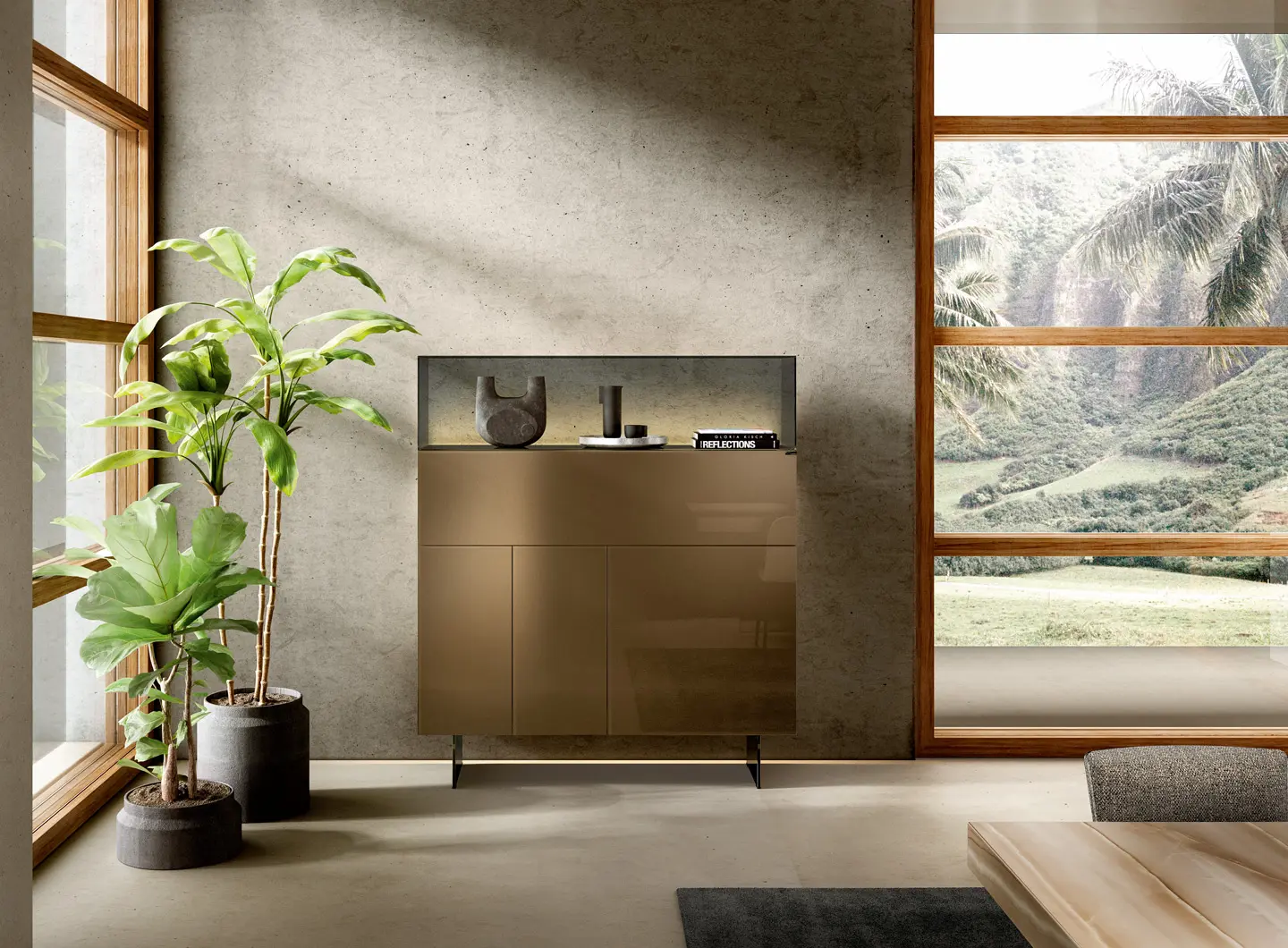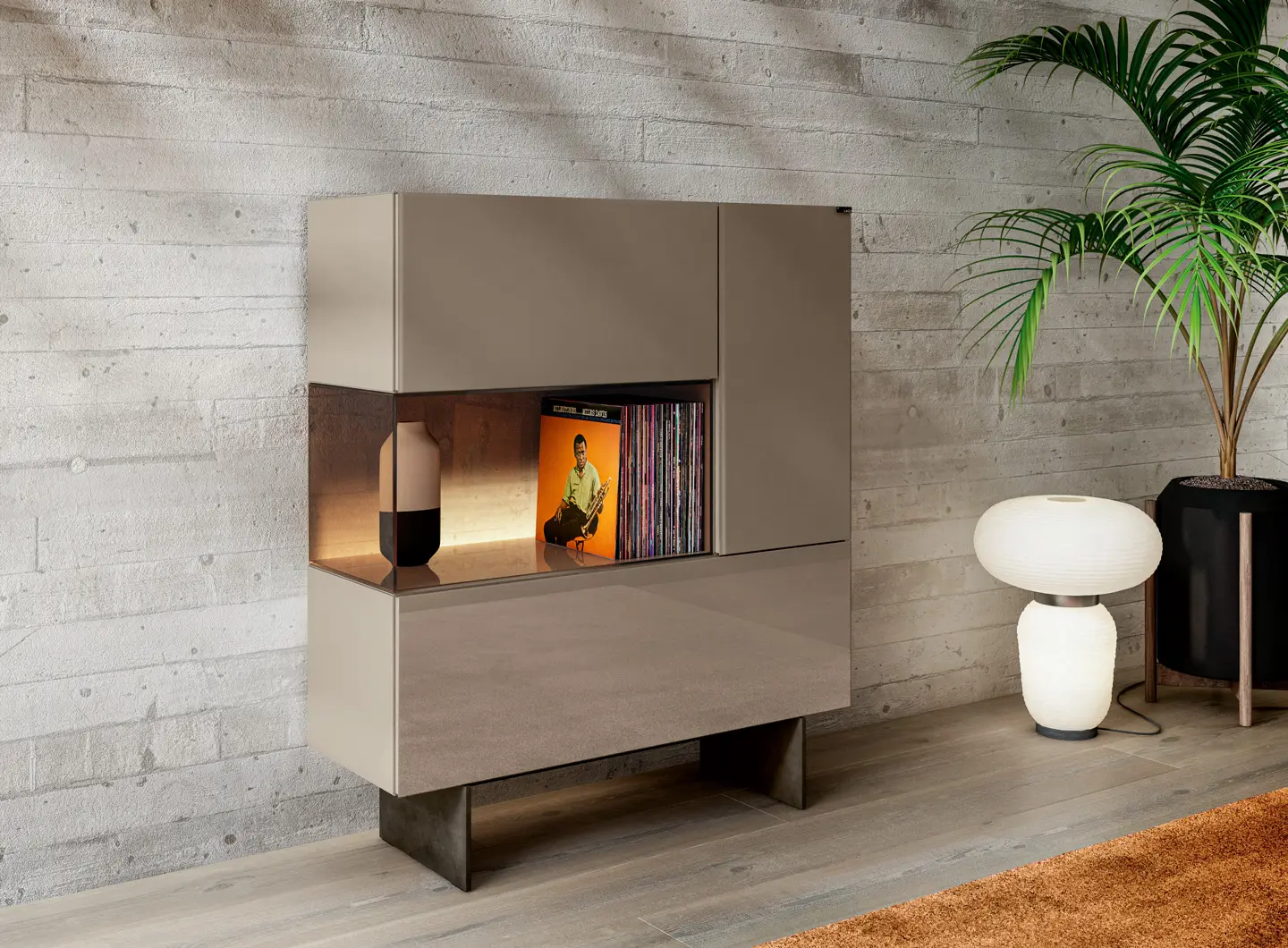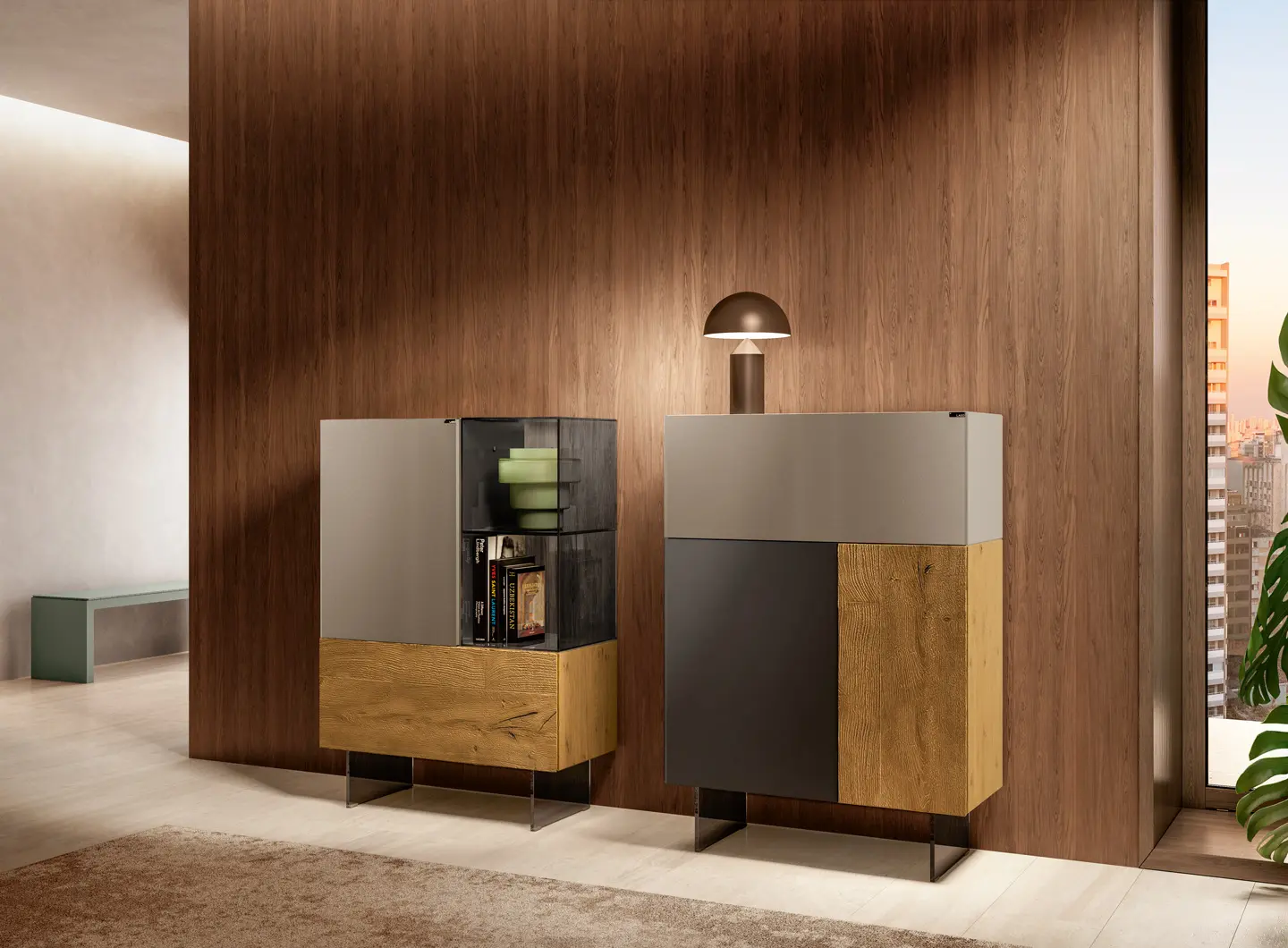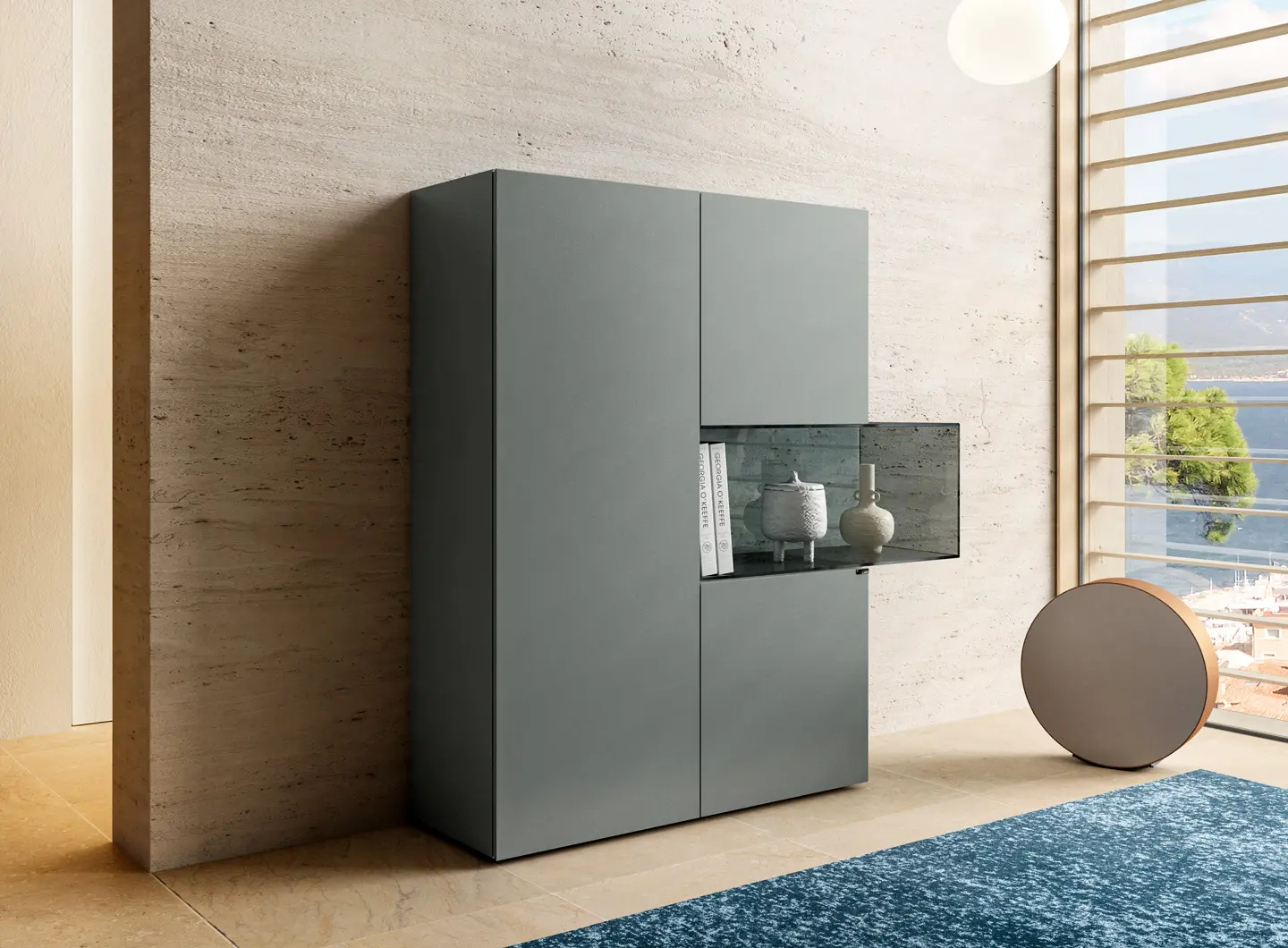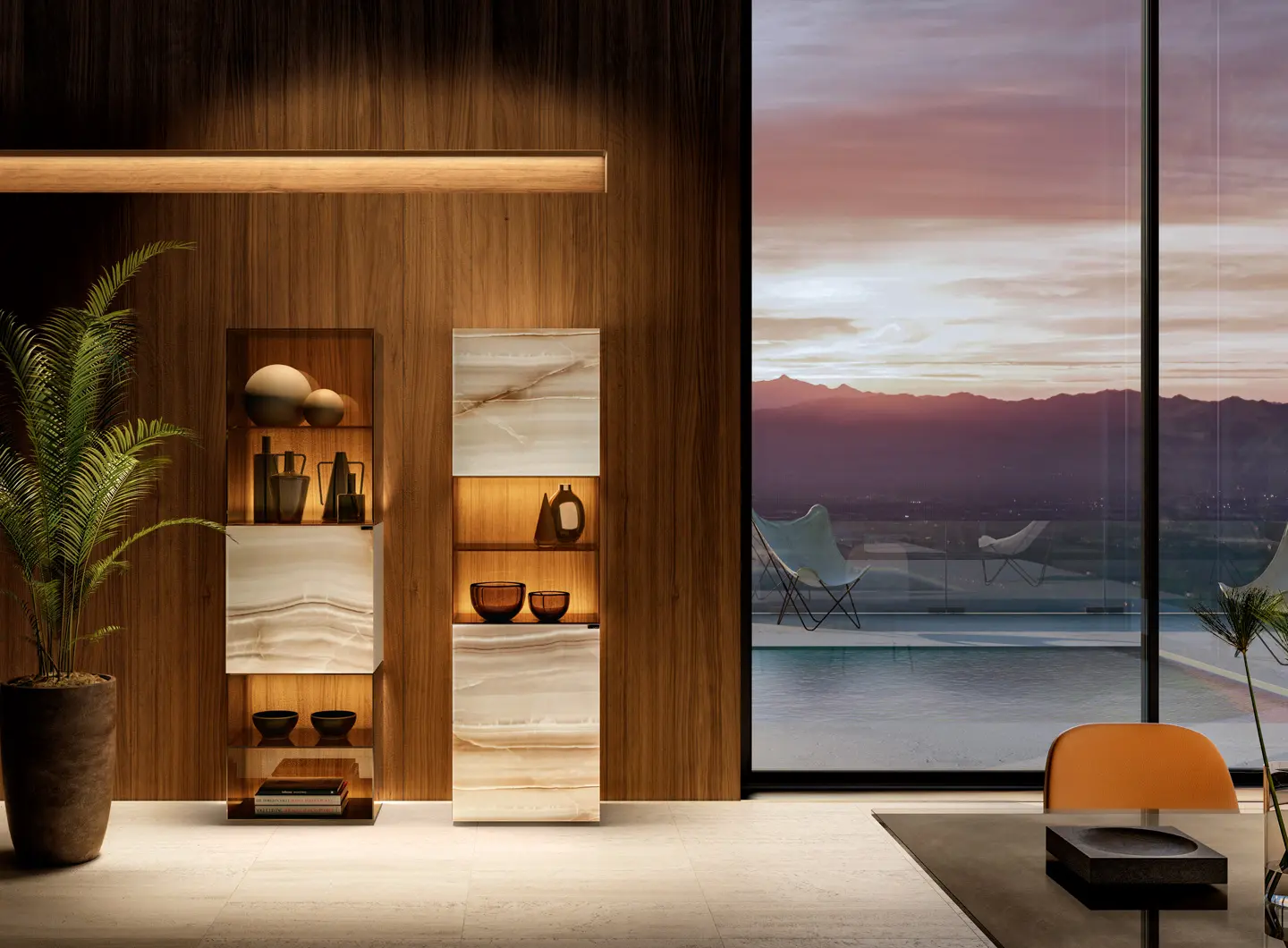 ELEGANCE YOU CAN SEE
Glass storage units with a 45° join and built-in lighting emphasise the sideboard's volumes and create an inviting look.
STRIKING DESIGNS
Dynamic compositions and storage solutions: these glass sideboards fit all types of interior and mould to personal tastes and preferences.
TEXTURED MOODS
Hundred-year-old Wildwood wows alongside the contemporary see-through effects of the smoked glass Fumé finish. The result is a compelling form of creative expression.
FUNCTIONAL SOPHISTICATION
The 36e8 Glass Sideboard lends itself to versatile arrangements like display cabinets and bar furniture, making for a sociable space you can enjoy with family and friends.
AN OUTSTANDING BUILD
Every corner of the sideboard is marked by a sleek 45° finish, while the use of patented aluminium filigree testifies to the design's originality, timeless beauty and quality.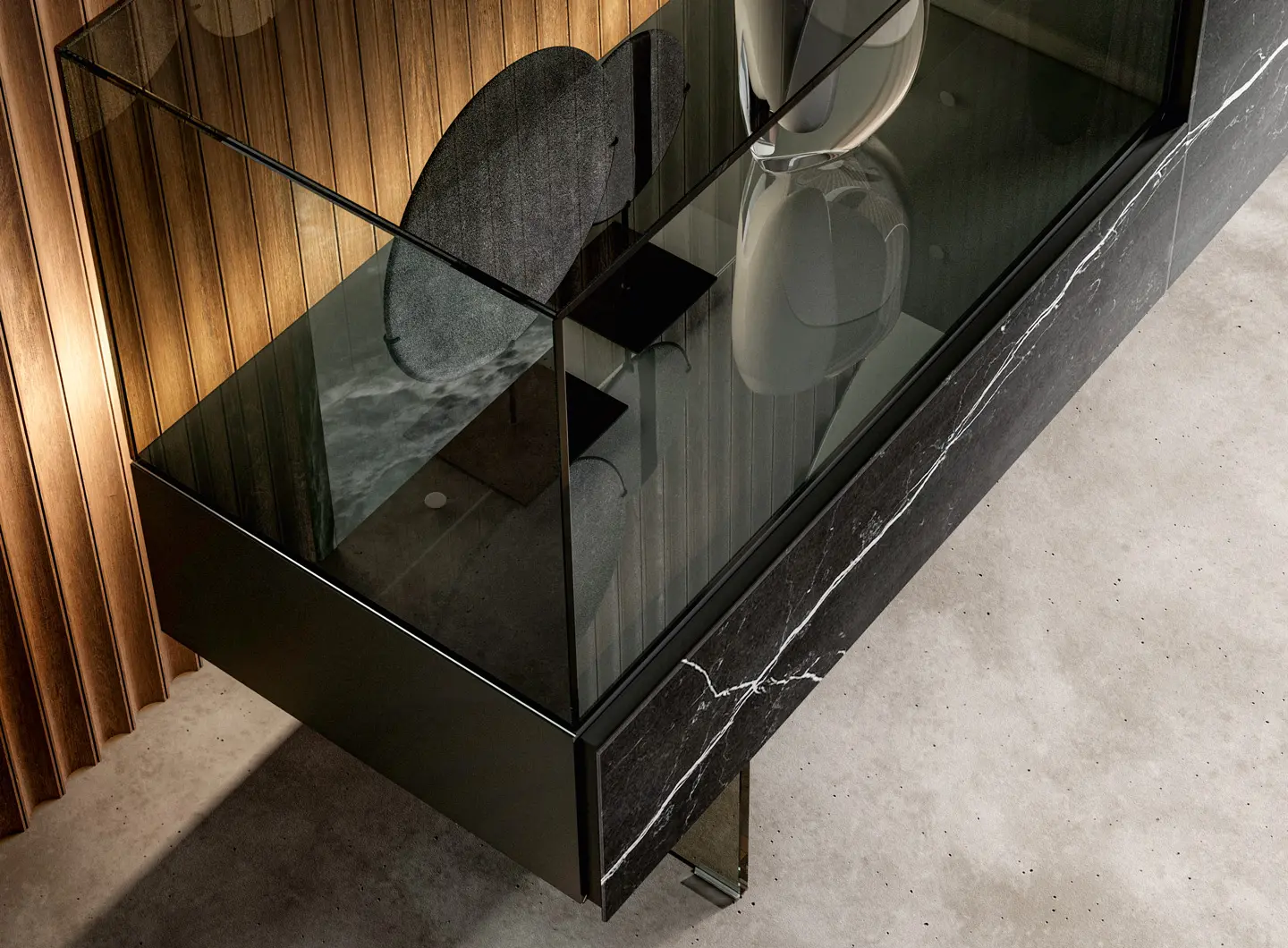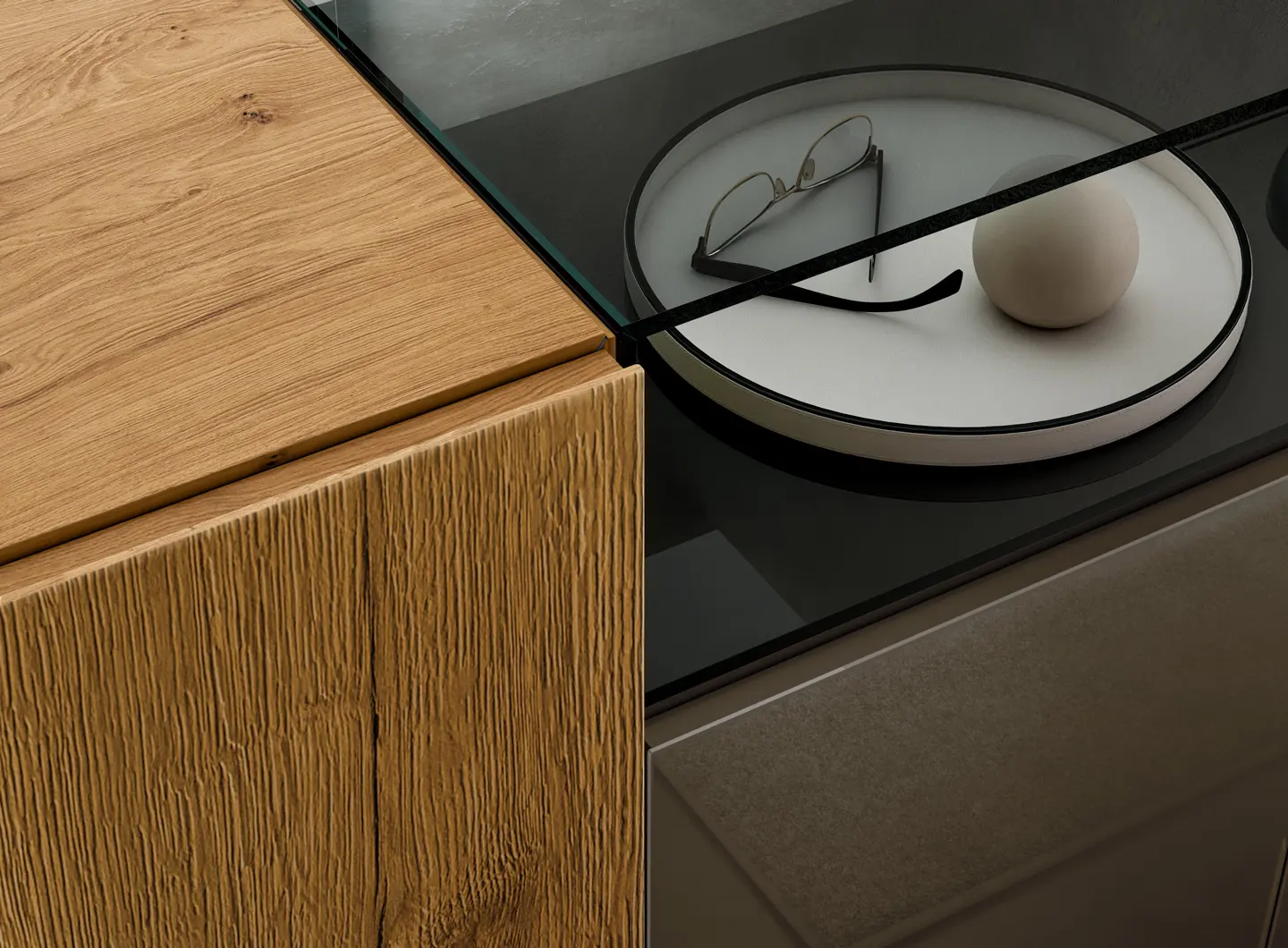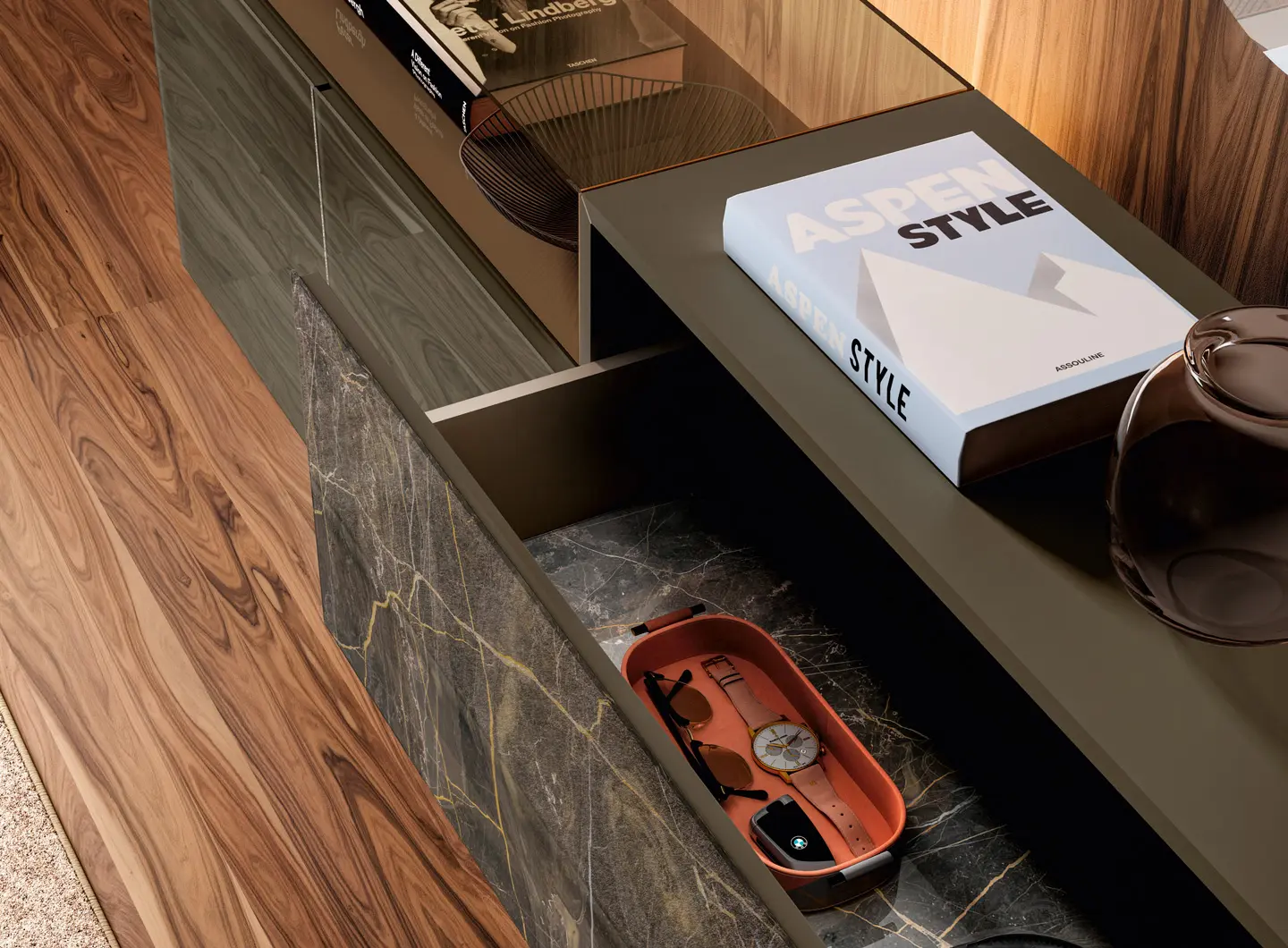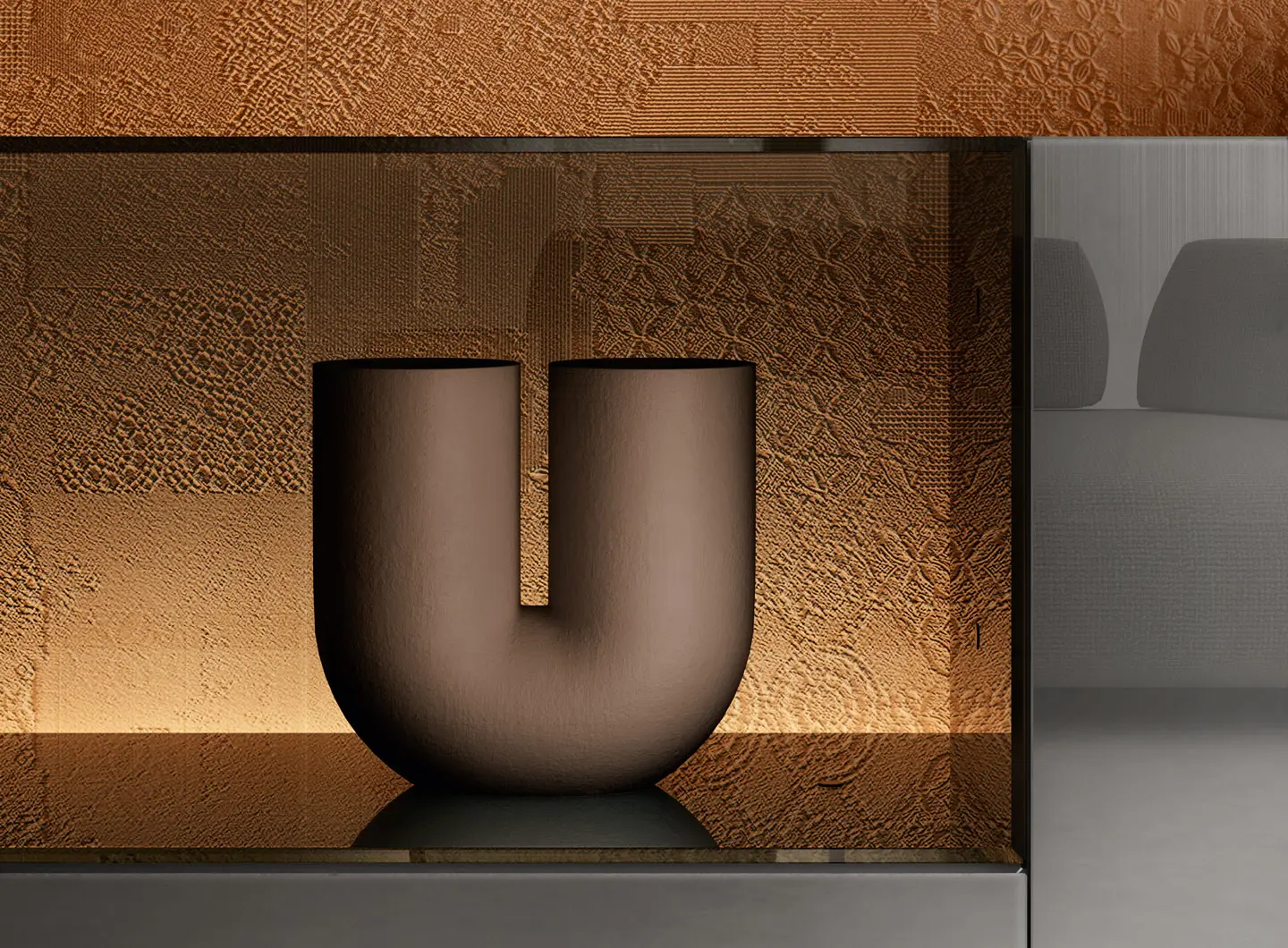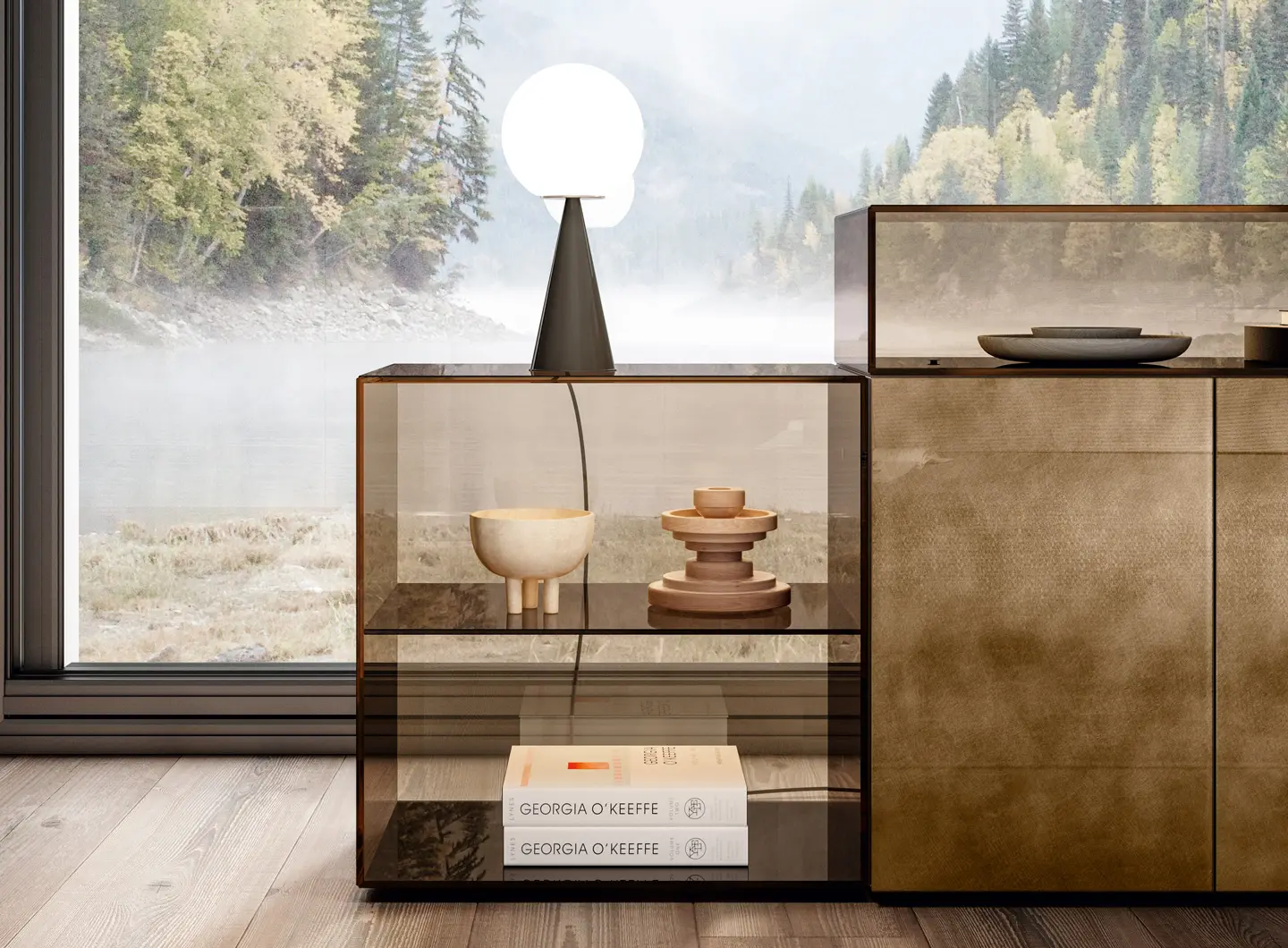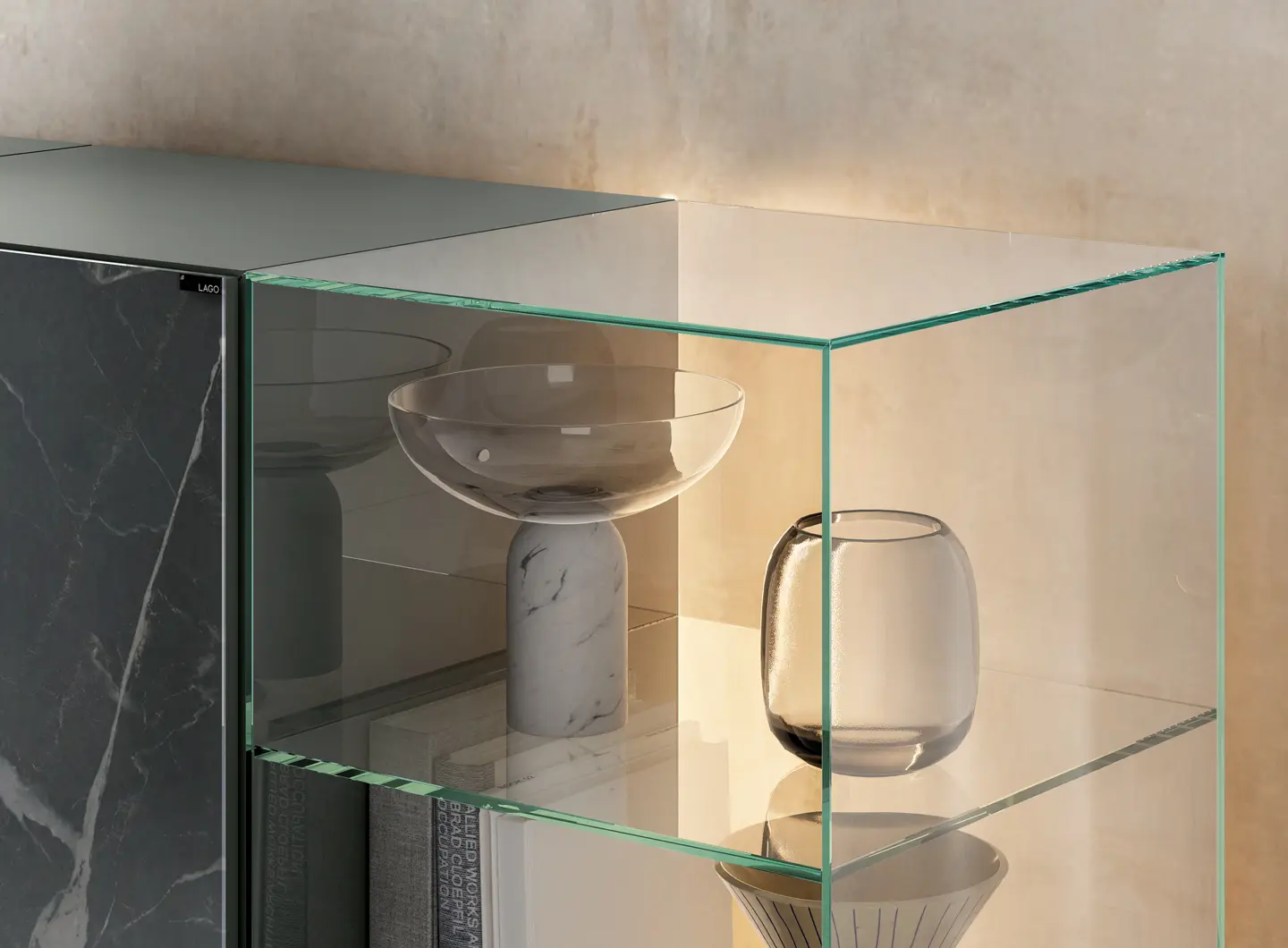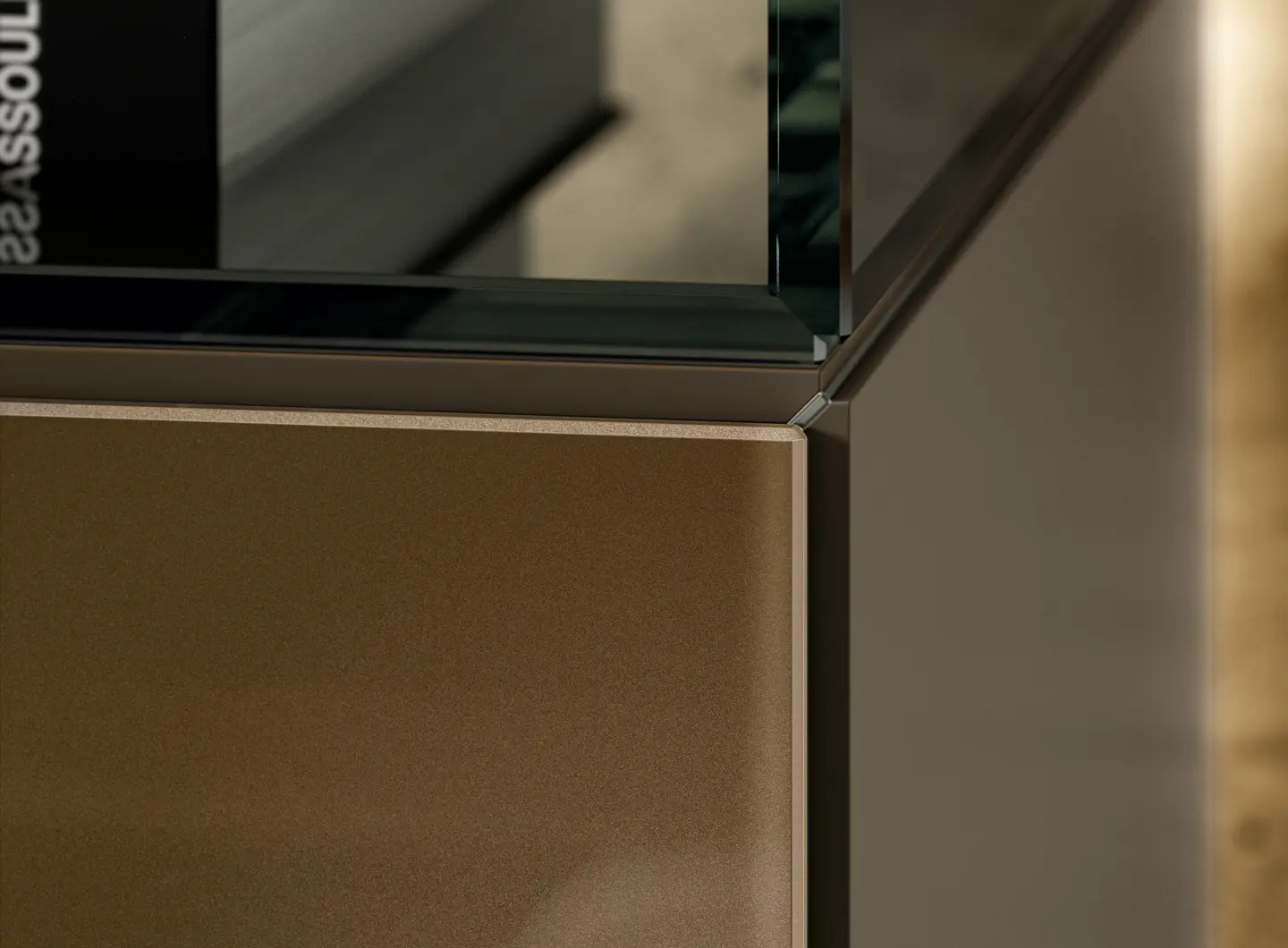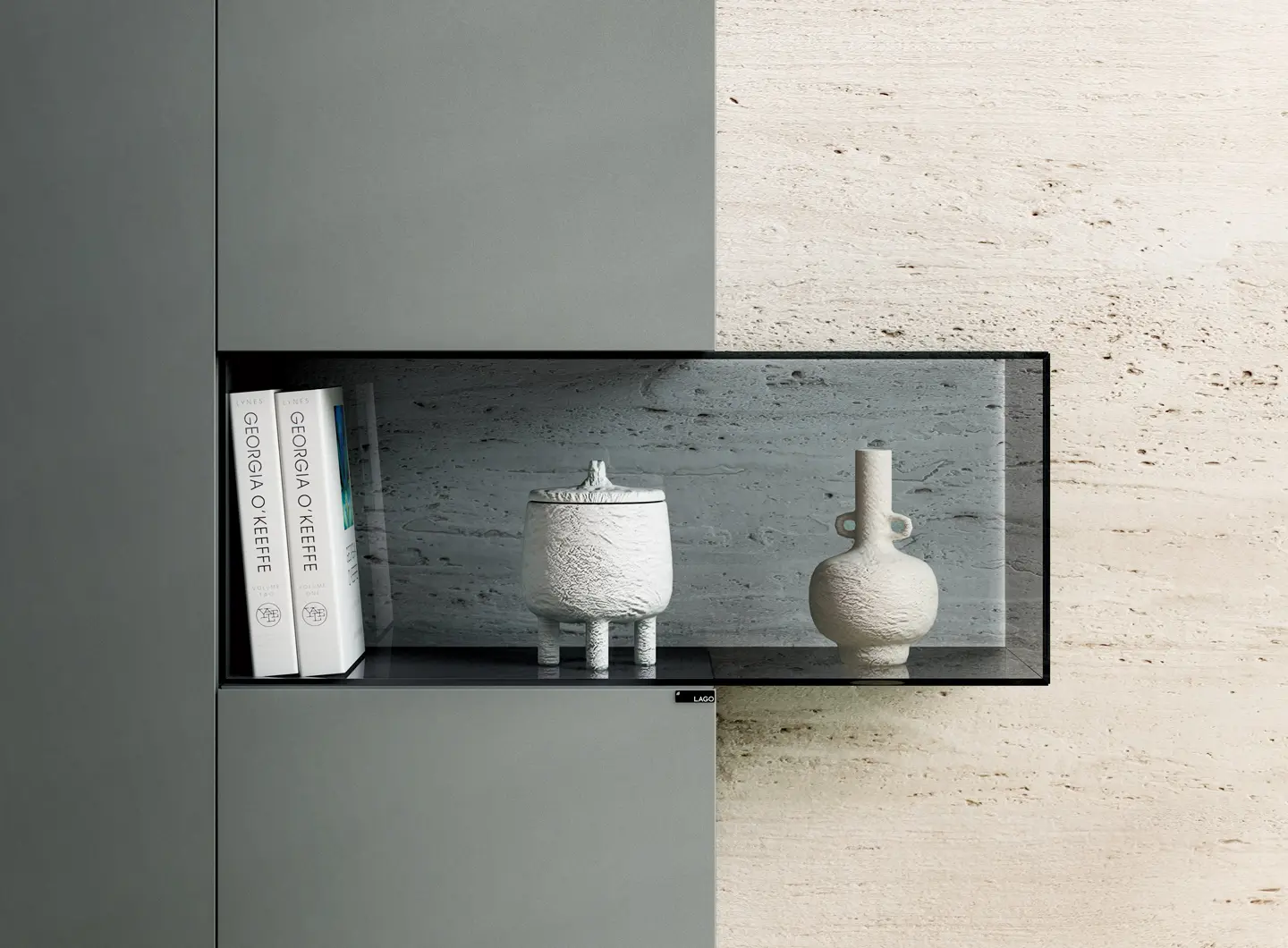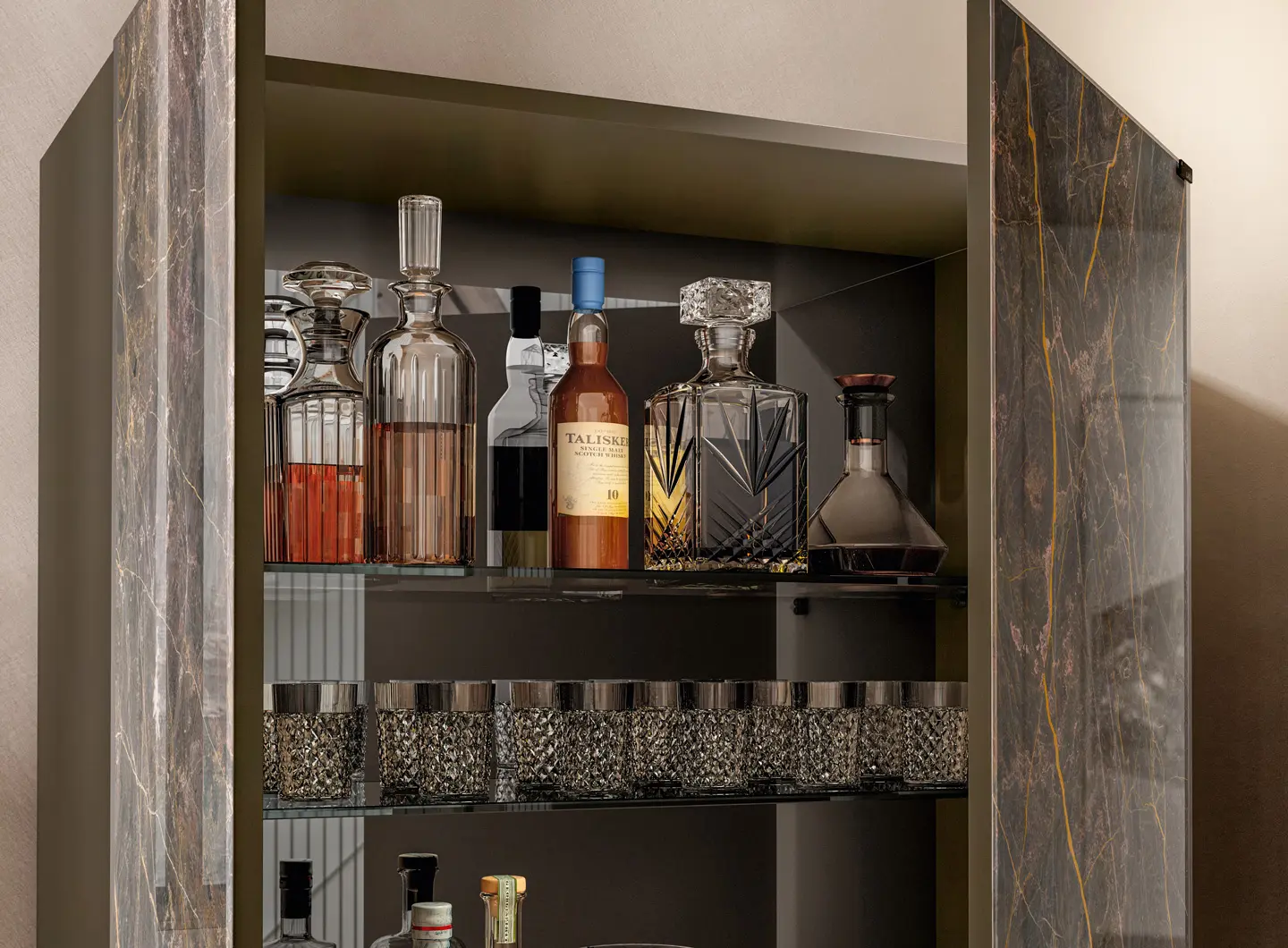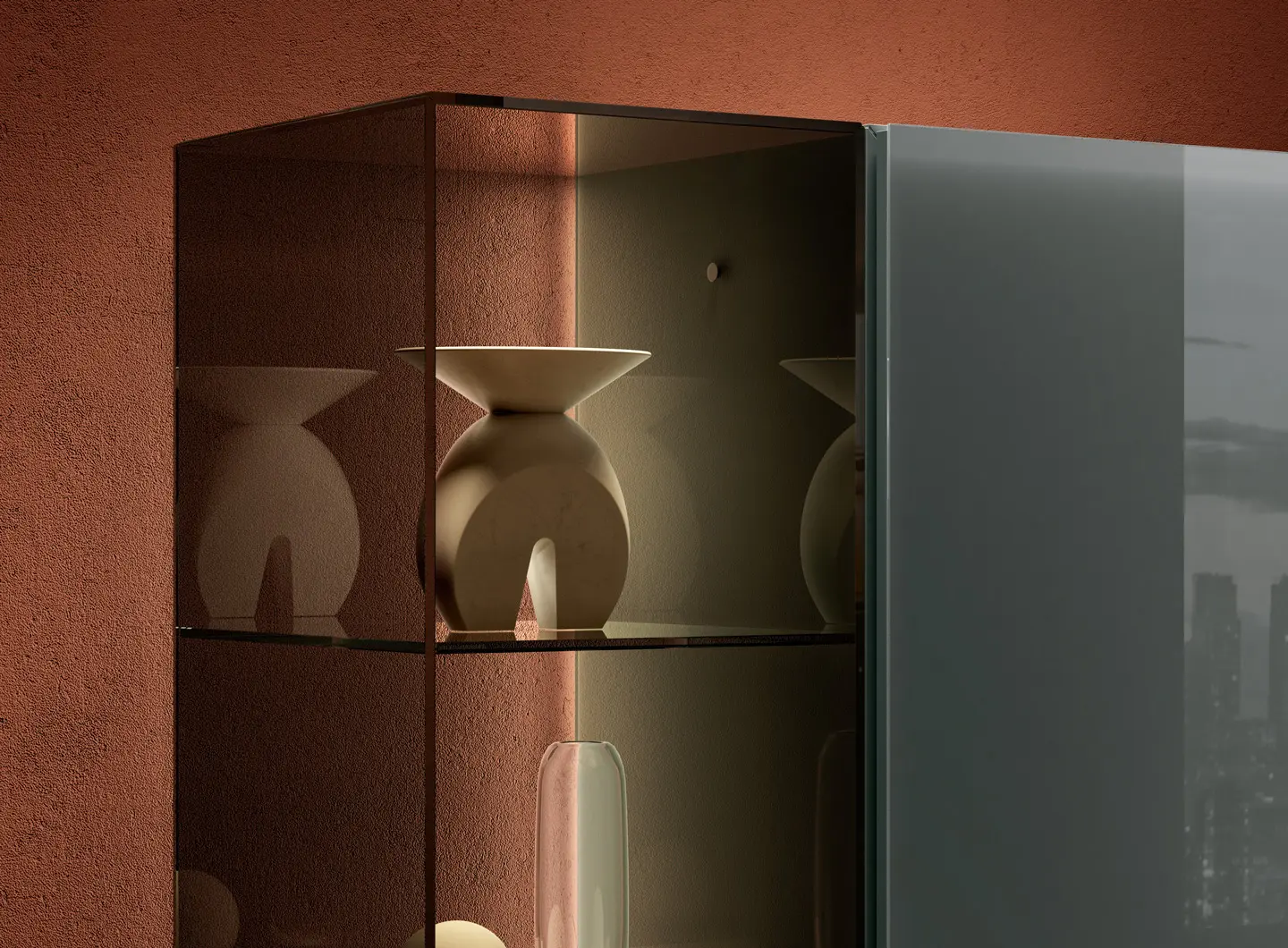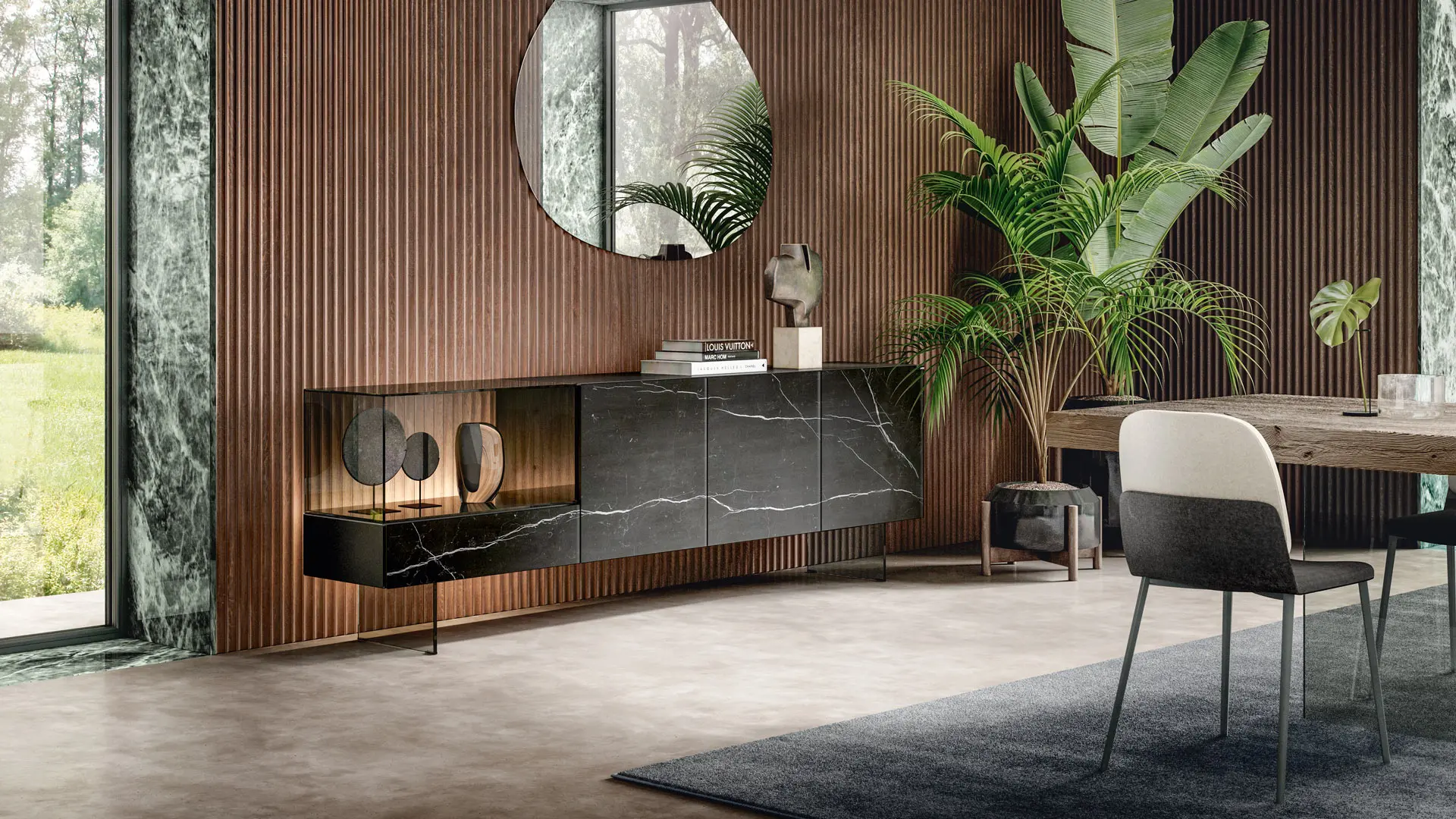 BRAND SELECTION
OUR PRODUCTS