AIR SOFT SOFA
EXPERIENCE COMFORT LIGHTER THAN AIR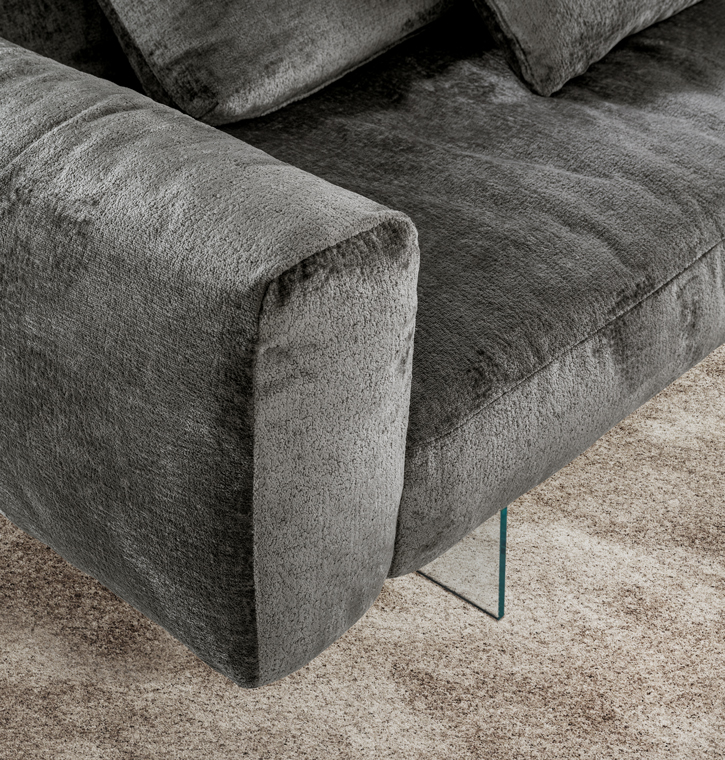 Product Overview
Soft, supple forms with the sophisticated modular build of the Air sofa: this is a highly developed product. Made from extremely elastic and long-lasting materials and with a layer of selected, certified goose down, it is ultra-comfy and inviting. The aluminium frame technology and patented coupling mechanisms for the seats and backrests allow you to create infinite configurations in just a few simple steps, giving you the freedom to build your own composition. The supports, available in Extrachiaro tempered glass or metal, give an ethereal, innovative stamp to any space that is home to the Air Soft sofa.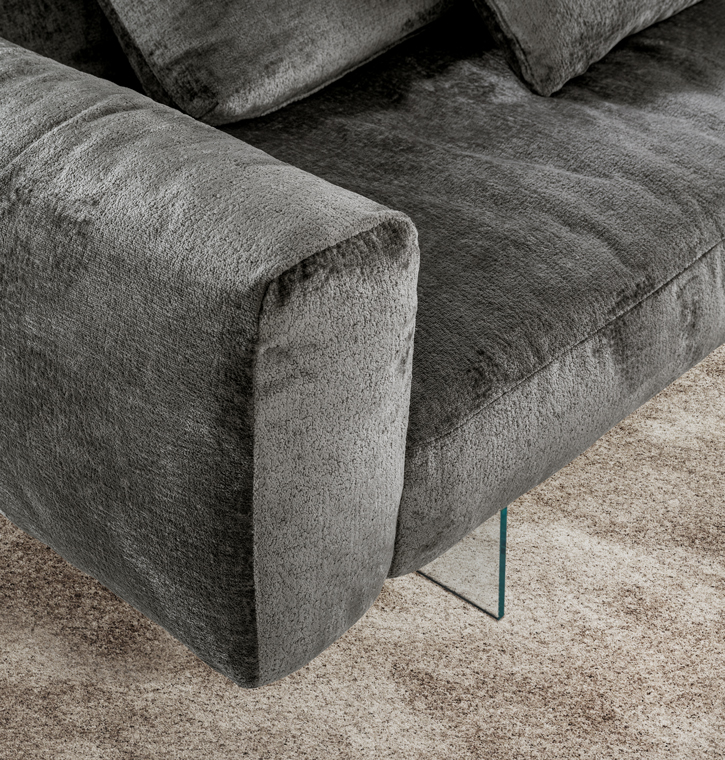 Product name
AIR SOFT SOFA
Official website
Discover the Air Soft Sofa

QUALITY AND TECH
Thanks to a patented hook-and-release bracket mechanism, you can easily reconfigure the seats and backrests as you like. This provides ultimate flexibility for your compositions, helping you reinvent your living room look time and time again.
GLASS LEGS
The sofa legs are made from tempered glass, which is six times stronger than normal glass and highly resistant to impact, heat and changes in temperature.
METAL SUPPORTS
The Air Soft sofa is also available with elegant metal supports in the Titanio Steel and Peltro Steel finishes.
TIMELESS PADDING
A mixture of noble, technical and non-deformable materials guarantee comfort and lift over time. The selected, certified goose-down lining is what gives this sofa its ultra-soft and inviting feel.
BRAND SELECTION
OUR PRODUCTS