FRATELLI BOFFI
INTRODUCES
D/VISION.1 TRUMEAU
Fratelli Boffi wins at the prestigious 'Salone Del Mobile.Milano Award' with D/Vision.1, trumeau designed by Ferruccio Laviani nominated for the category 'Best product xLux sector'.
D/Vision.1 is part of a collection of three storage units – D/Vision.0, D/Vision.1, D/Vision.2 –  presented on the occasion of the Salone del Mobile 2017. Starting from the structure of the trumeau – furniture piece typical of the 1950s – Laviani re-defines its lines, creating an unexpected and astounding object whilst still remaining true to its original form.
In D/Vision.1 the unit is literally divided in half by an imaginary diagonal line, resulting in the upper section sliding symbolically downward, searching for support, transforming the original design. The bipartition is also reflected on colors and finishes, juxtaposing to the blue lacquer of its underside the 'frisé' walnut used for the upper section, where the oval mirror remains unchanged
Designed by

Ferruccio Laviani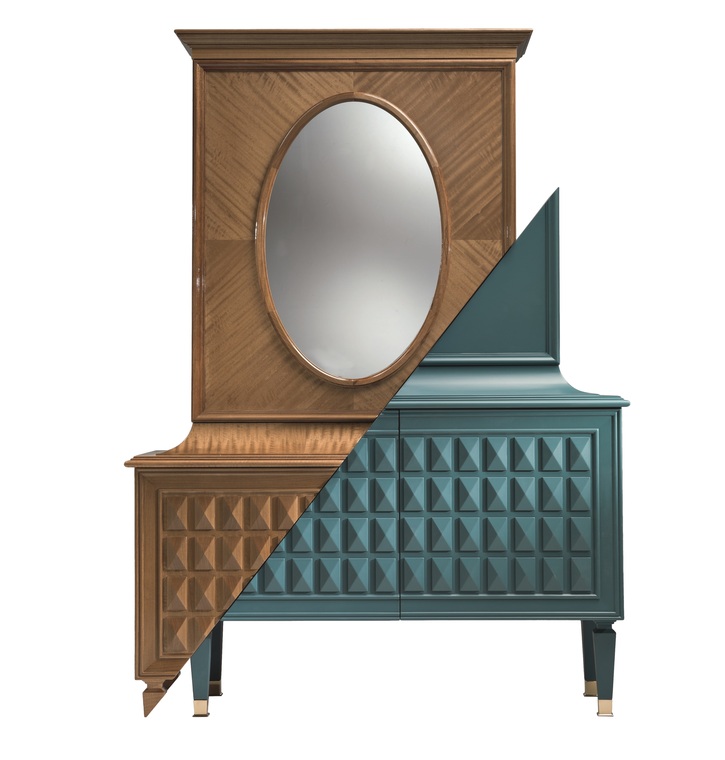 Descrizione del prodotto
Storage unit in solid wood, blue lacquered. Brass tips. Limited edition - 10 pieces.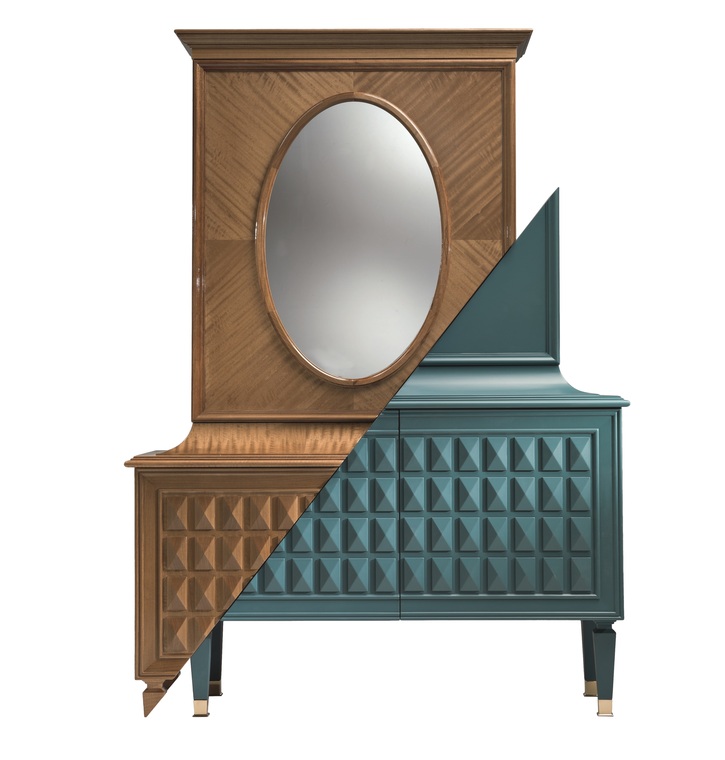 Product name
D/VISION.1 TRUMEAU
Designer
Ferruccio Laviani
Materiali
Wood, Brass, Mirror
Sito web ufficiale
https://fratelliboffi.it/

BRAND SELECTION
OUR PRODUCTS