Casalgrande Padana
INTRODUCES
Petra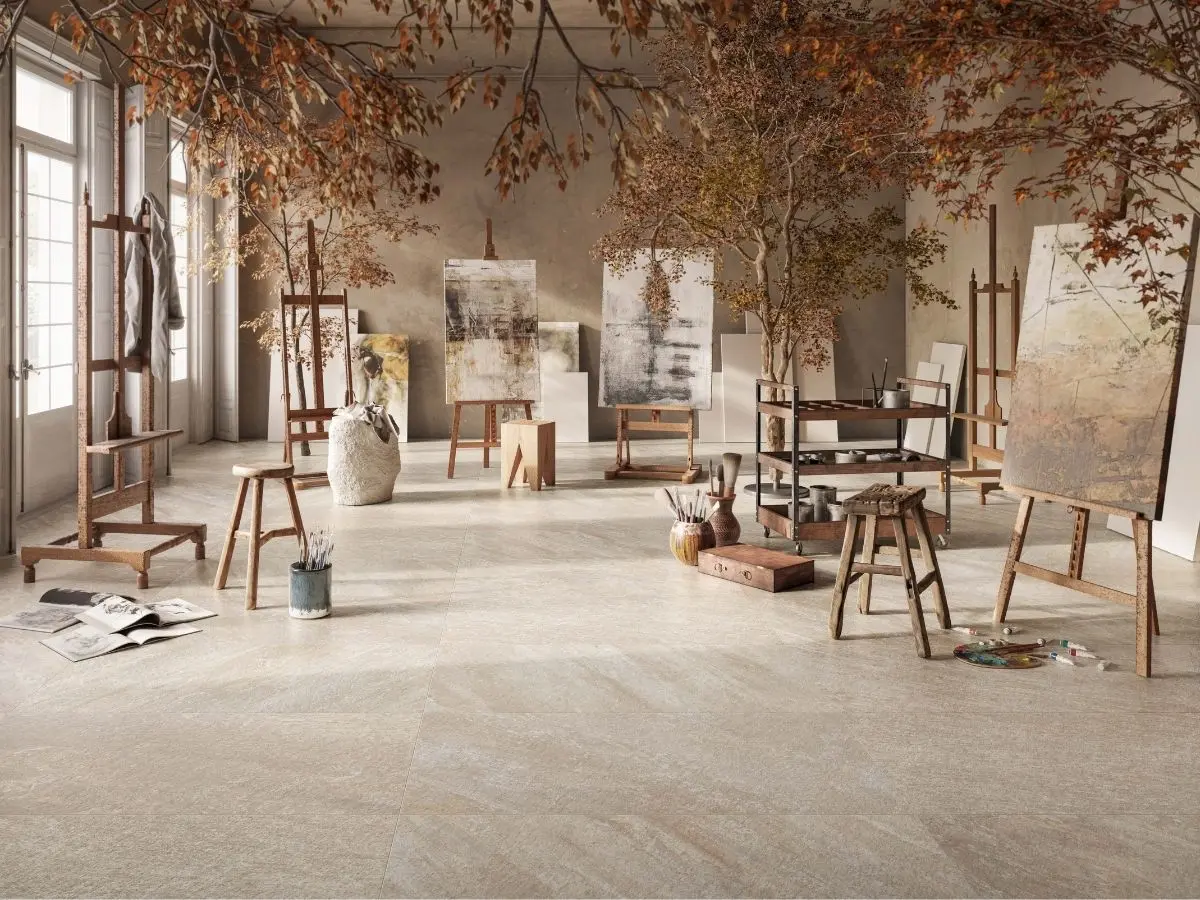 Petra: the natural charm of stone, in porcelain stoneware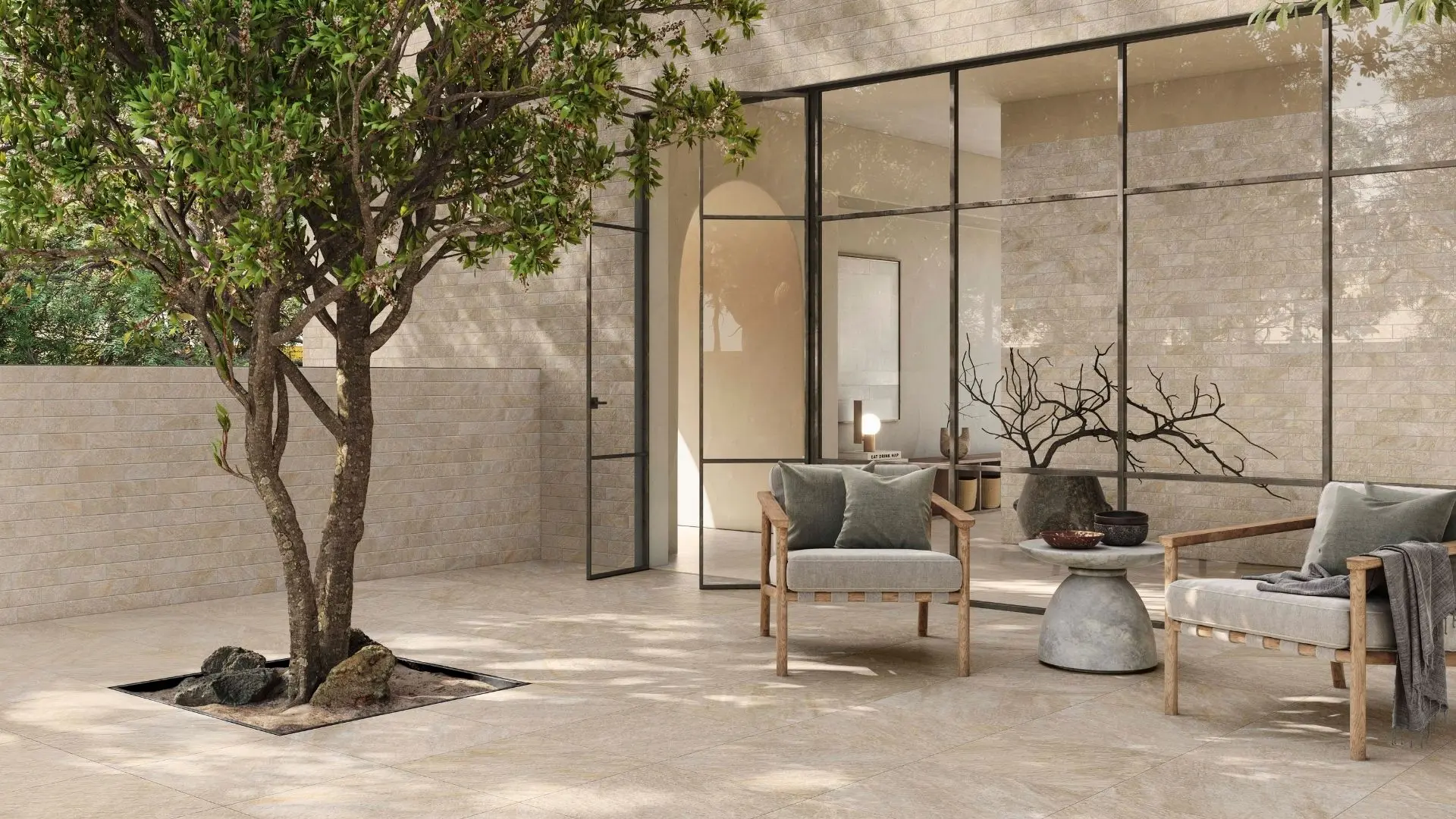 Rich, rigorous, confident and audacious, Petra by Casalgrande Padana derives from a combination of natural materials and modern intuition.
Vibrant, imperfect veining effects are expressed through a carefully studied colour range of nuances revealing all the allure of an ancient material that has always accompanied man throughout the process of evolution. Delicate earthy and sandy shades, neutral and grey nuances and tones with a modern, natural design blend with the imperfections left by the passage of time. A collection that teams the elegant beauty of quartzite with the resistance and versatility of porcelain stoneware.
Petra comes in six different shades (Petra Antracite, Bianca, Grigia, Oro, Perla and Sabbia) and five different formats (from the small 20x20 cm and 20x40 cm sizes to the classic 30x60 cm and 60x60 cm tiles, as well as the large 60x120 cm format). Thanks to the natural surface for indoors and the 20 mm thick antislip surface for outdoors, the new stone-effect stoneware collection can be used for both flooring and coverings, both indoors and outdoors, allowing for the creation of smooth, appealing total looks. The collection is complemented by the 30x30 cm mosaics, with 5x5 cm or 5x15 cm tesserae, and a new series of brick-effect porcelain stoneware decorations.
Three different formats (30x60 cm, 60x90 cm and 60x120 cm) can be combined to form a geometrical composition, ideal for enhancing the ceramic tiles and making them the star feature of the whole setting.
Thanks to the excellent technical performance and the material texture, reminiscent of stone to the touch, it can be used in a variety of settings, ranging from residential construction and restoration to commercial surfaces and public buildings.
Able to complement and blend smoothly with all kinds of furnishing styles, from ultra-classic to modern, as well as rustic, country and wabi-sabi, for both floors and walls, both indoors and outdoors: every surface is tiled with Casalgrande Padana porcelain stoneware, inspired by the natural elegance of stone.
Imperfect, changing, unfinished spaces become inviting, contemplative settings. Deliberately simple, natural and orderly, a slow, profound inspiration for the mind that focuses on seeking out the essence of beauty in imperfection. This is how Petra by Casalgrande Padana expresses the desire to go back to basics, where imperfections and irregularities become elements of exquisite beauty, shaped in ceramic tiles able to bring an authentic touch of distinction to every living space. A carefully balanced range of warm, engaging colours, in which every vein conceals an inexhaustible force able to reveal mysterious traces of memories anchored to the past.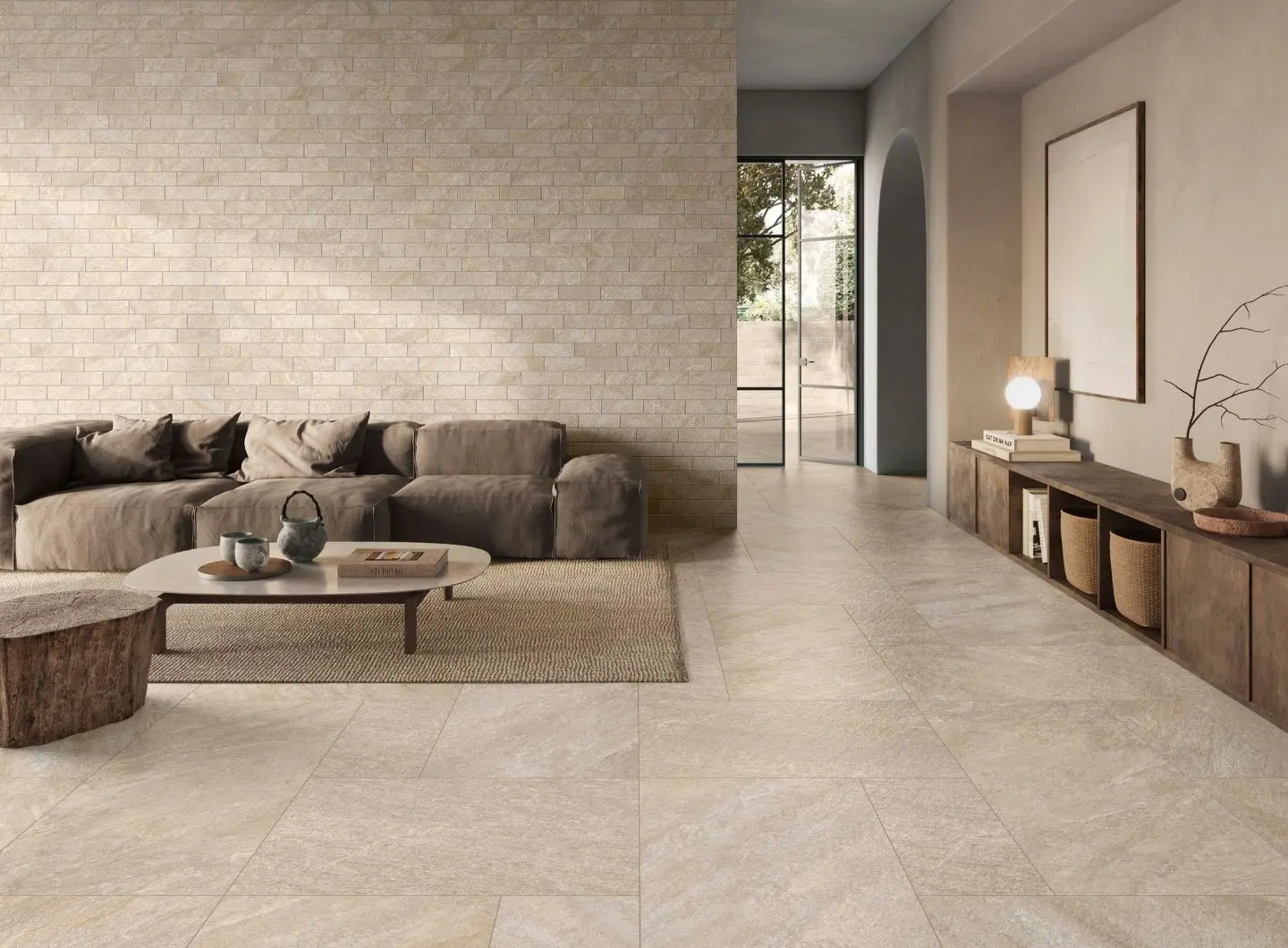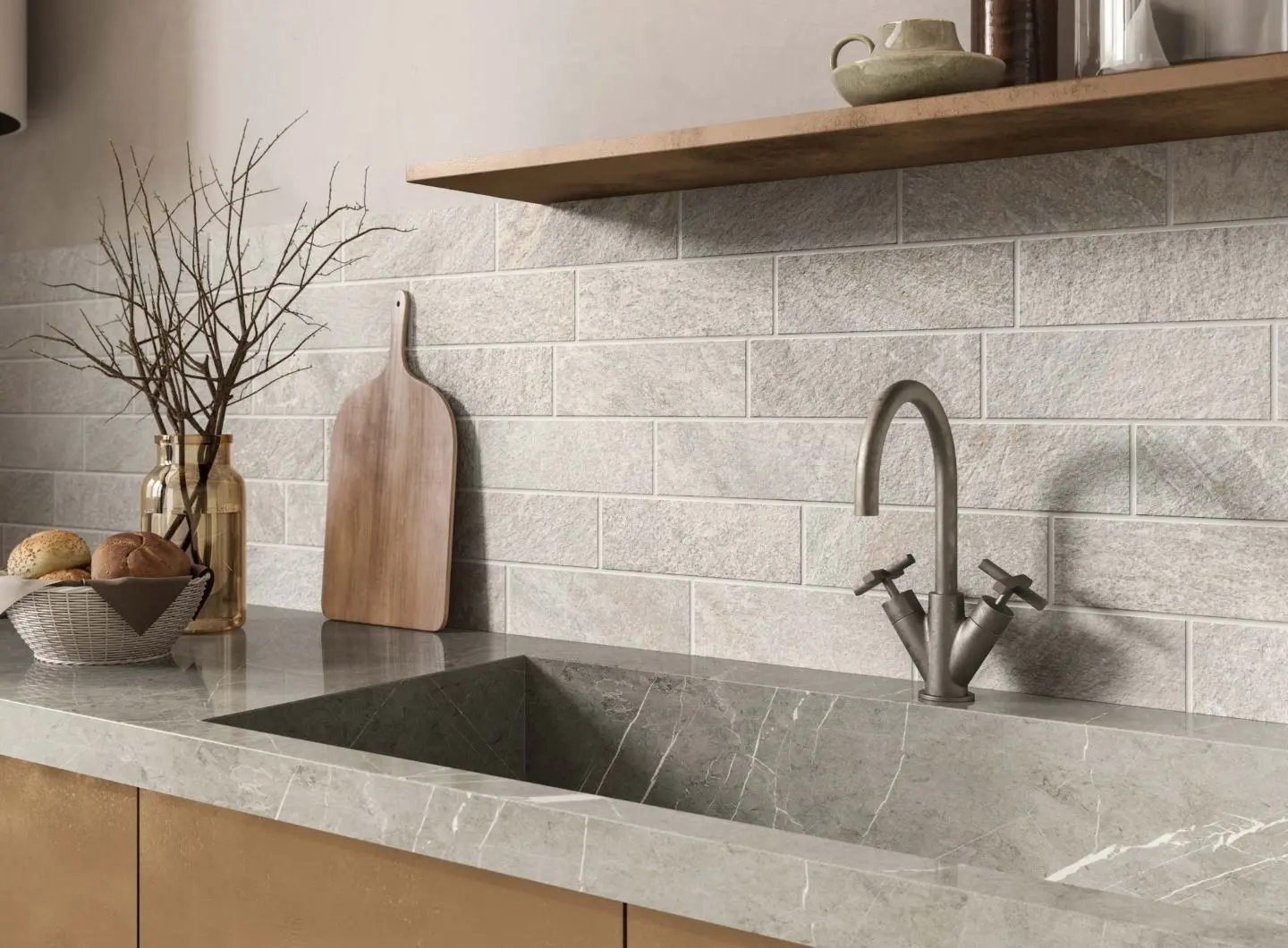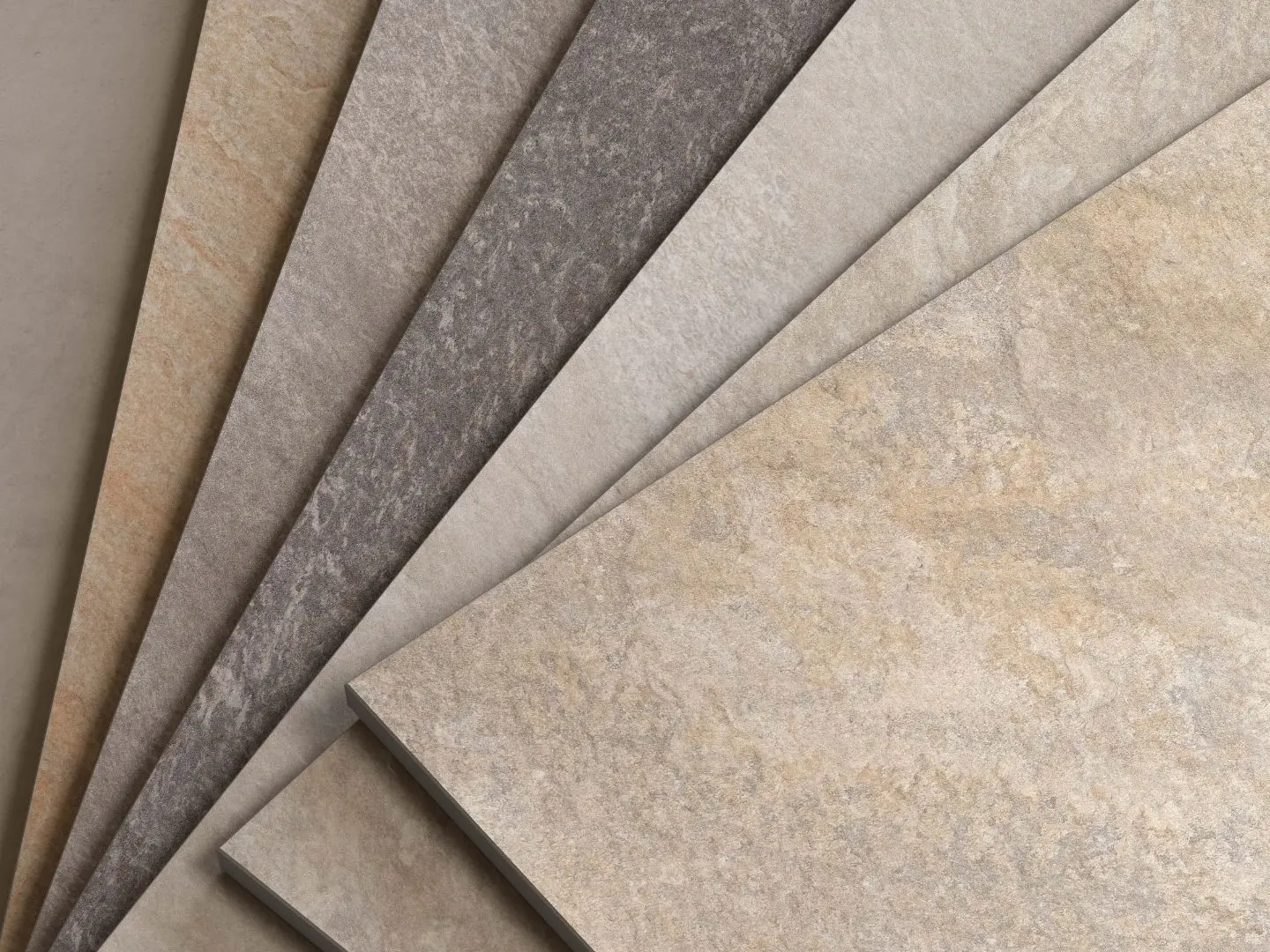 BRAND SELECTION
OUR PRODUCTS